Mercedes' brutal initial autopsy of its abject Brazilian Grand Prix performance pulled the handbrake on the recent positivity surrounding its progress in Formula 1.
Some strong form since an important upgrade that is meant to be a signpost for 2024 ended abruptly across two gruelling race days at Interlagos, where Mercedes endured its worst weekend of the season.
"This is just not on," team boss Toto Wolff said after back-to-back second places (on the road at least) in the previous two events became eighth and a minute behind race winner Max Verstappen in Brazil.
Mid-weekend, Lewis Hamilton had observed the only consolation was there are only a couple more races left for this car: "Then it's gone, so I'll be happy".
It marked a significant change in sentiment from the previous few weeks, and the mood was no better 24 hours later after a dismal main event - but why would it have been?
A weak rear end meant the car was not well balanced, the rear slid around a lot, and that seemed to kill the tyres. That was evident in the sprint but Mercedes could do nothing about it, so Sunday's race not only offered little respite, it got even worse.
Mercedes' theory was that this was all caused by the set-up and it was proved correct: Wolff admitted the car's ride height was slightly too high, a consequence of being conservative after getting disqualified for excessive plank wear in the last sprint weekend at Austin.
But, he added, "that wasn't the main reason for an absolute off-weekend in terms of performance".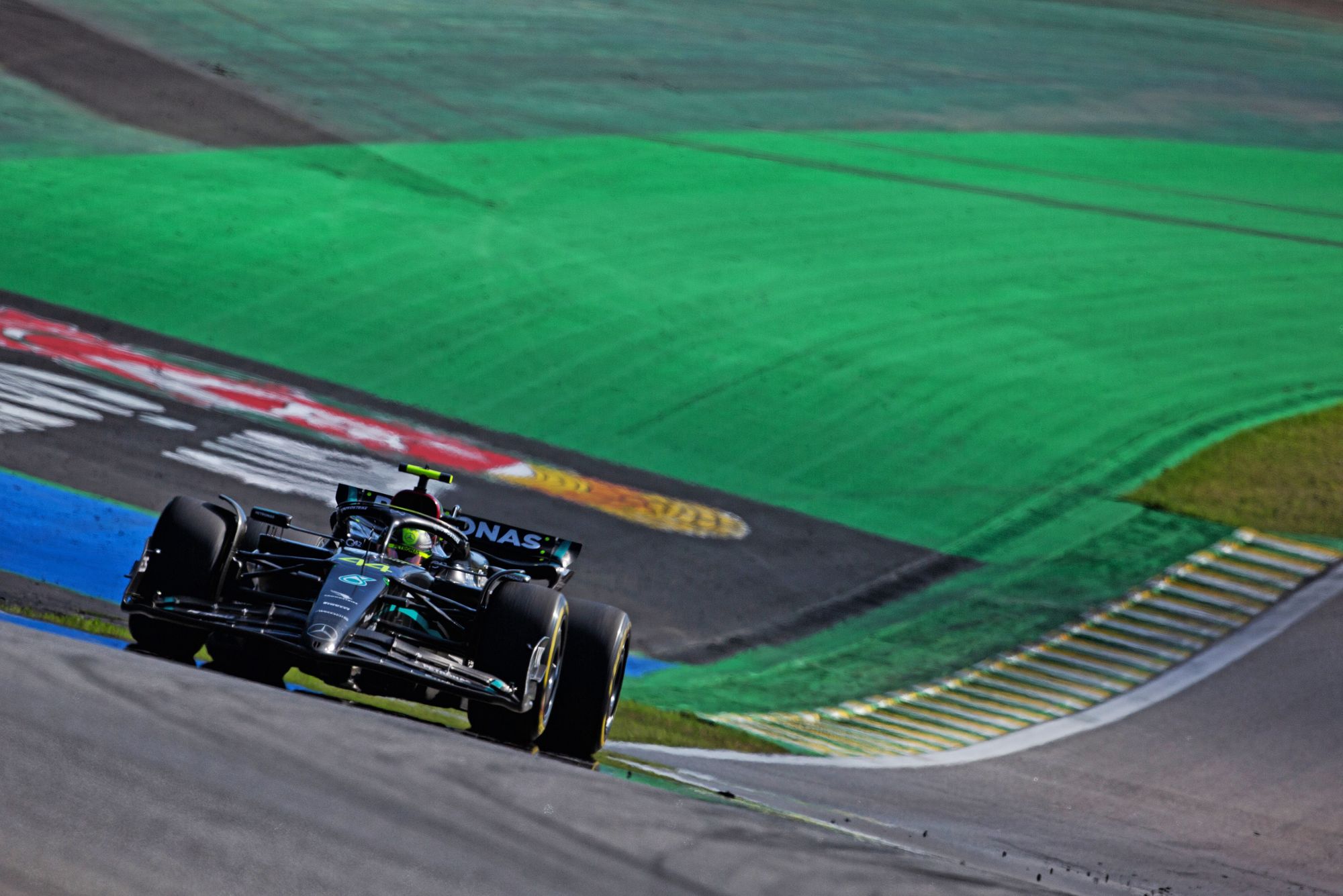 "There was something very fundamentally wrong, mechanically," said Wolff.
"It's not a rear wing, and it's not the car being slightly too high because we're talking a millimetre or two.
"That's performance but it's not the explanation for a total off [weekend]."
Mercedes still didn't know, or wasn't saying, what the problem was by the end of Sunday. Even though the team considered a pitlane start to make drastic set-up changes, as parc ferme rules limit the scope for adjusting the car mid-weekend without penalty, Wolff admitted it wouldn't have known what to change.
As a result, Sunday's race was a long, difficult one with almost no reward, as Hamilton and George Russell gradually slipped back once again with no pace and bad tyre degradation. Hamilton finished eighth, more than a minute behind Verstappen - Mercedes' worst race-day deficit of 2023.
And really, Mercedes didn't even deserve that eighth place.
If Charles Leclerc hadn't had a problem on the formation lap and Daniel Ricciardo and Oscar Piastri weren't a lap down after being innocent victims of a first corner crash, Hamilton would probably not have been in the top 10. To add insult to injury, Russell had to retire due to the risk of an imminent engine failure with rising oil temperatures.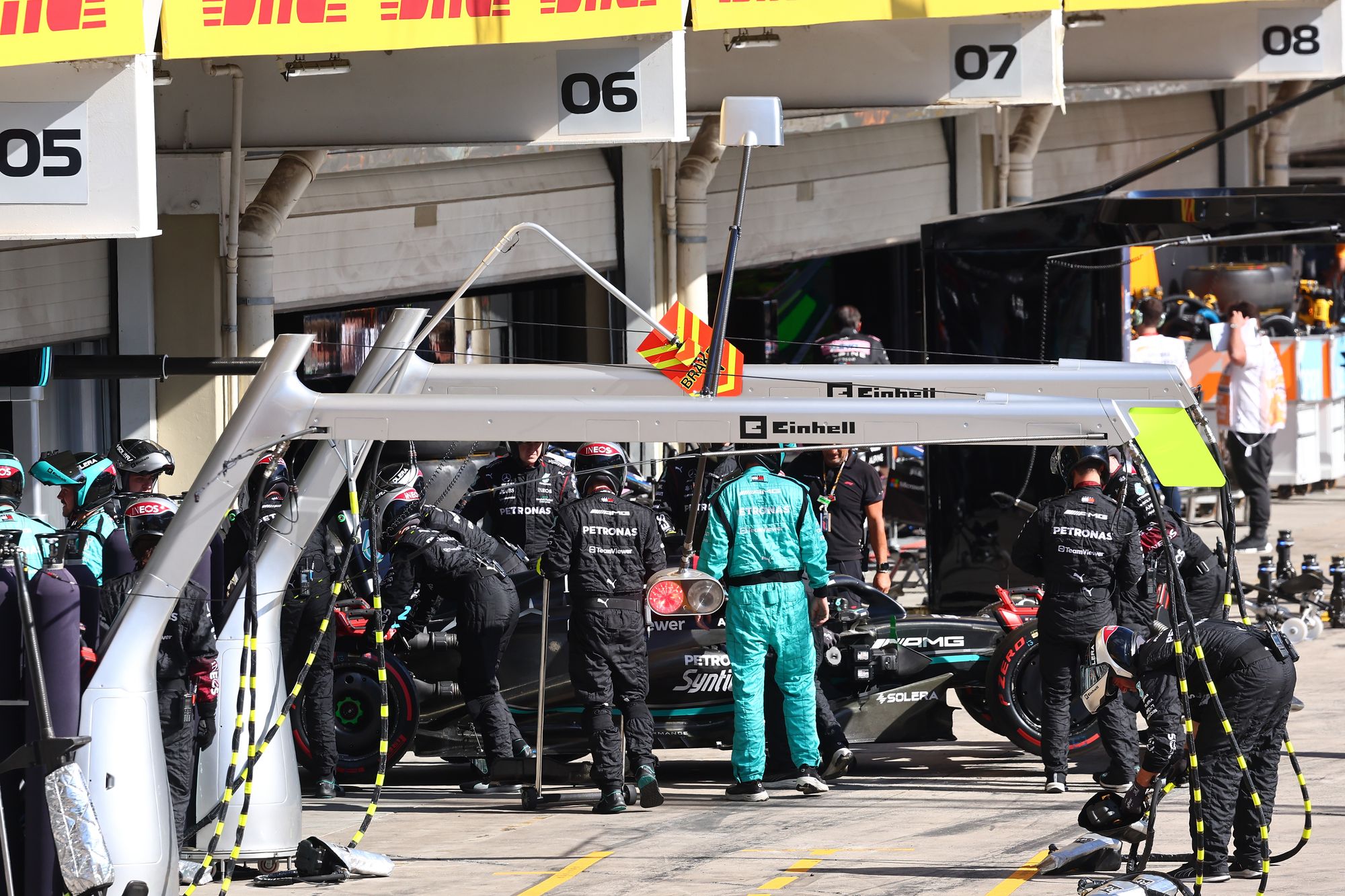 As well as being slow, bad on tyres and unreliable, Mercedes' vulnerability to others with the DRS was also badly exposed here. It is known to be a draggy car because of the bigger rear wing Mercedes tends to run to get the downforce needed when it does not have a powerful enough floor.
"We were definitely a sitting duck," said Russell. "We didn't have the benefit [of the bigger wing] we only had the negatives."
Wolff gave a scathing review of the performance afterwards, calling it "inexcusable", "totally baffling", and his worst experience in 13 years of being in F1.
Now questions are being asked about whether this does not just disrupt Mercedes' positive momentum at the end of the season but also undermines its progress and suggests its understanding of its car's problems is not as robust as it looked before this weekend.
It was only in Mexico that Hamilton suggested all Mercedes was doing was "mirroring" 12 months ago - improving, finishing a better second to Red Bull, but still in need of "some real big changes". So, it was lost on nobody that flashes of promise this year guaranteed nothing longer-term.
The benefit of having a few races with the upgrade is that they help put Mercedes' progress into perspective. It was closer to Red Bull at Austin, a relatively distant second at Mexico City, and thoroughly outperformed by several teams at Interlagos.
Mercedes still believes that its car has improved even though there seems to be the same vulnerability to a nasty balance where the rear is not strong enough to keep up with the front. But the outright performance of the W14 by the end of this season was never going to be a perfect metric - there was also a wider purpose to the Austin upgrade that's potentially still valid.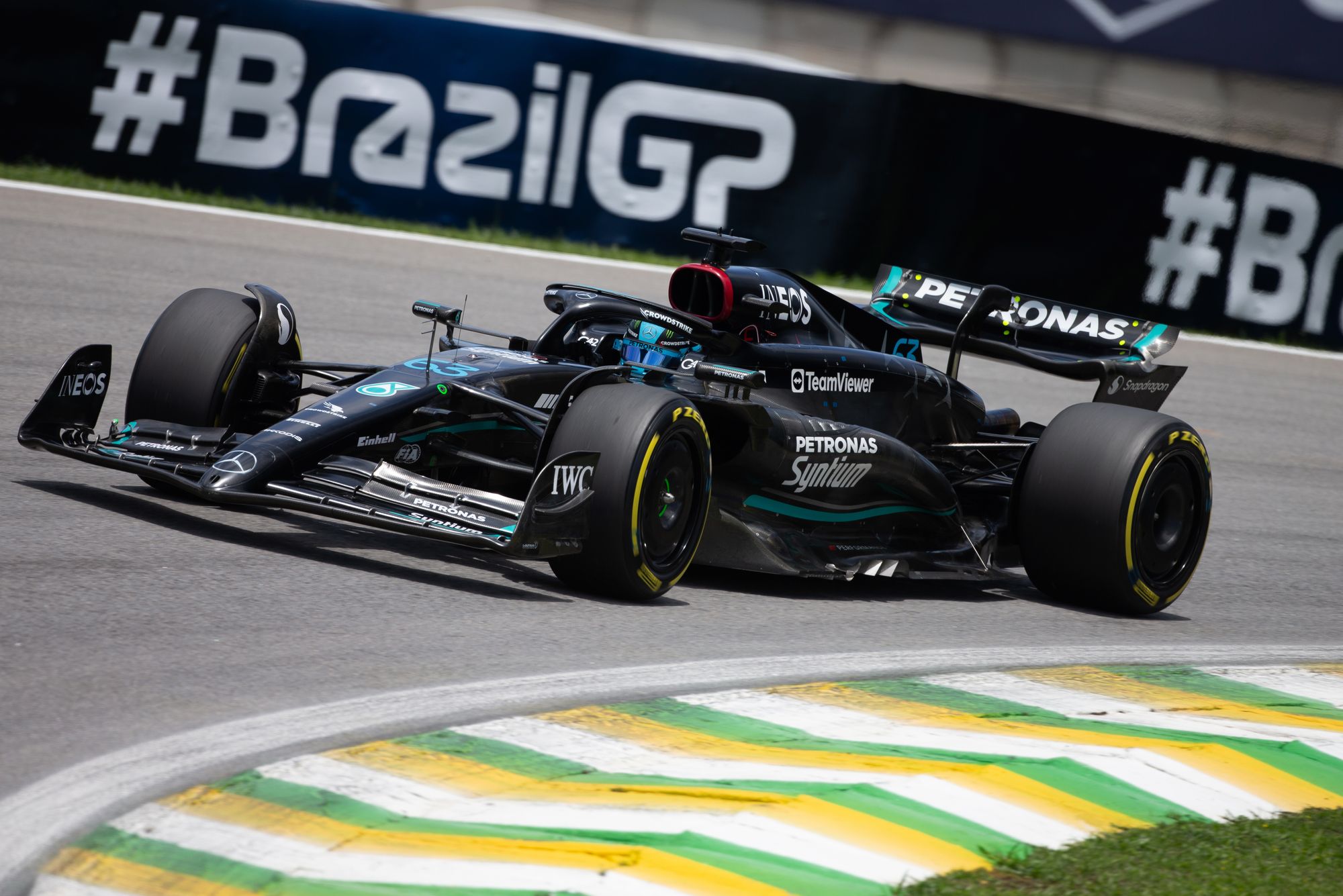 This was primarily about Mercedes proving it had furthered its understanding of how to improve its car. If it worked, and Mercedes knew why, it would know it is on the right track. That can still be the case while the car remains inherently flawed, with a hard performance ceiling and the capacity to be as bad as it was in Brazil.
As Wolff put it: "This car, the development is more plasters that we put on something that's not right."
While the process is absolutely vital for whatever Mercedes does for 2024, the difference it makes to the W14 was always likely to have a limited value.
And if a set-up misstep or a mechanical problem proves to be to blame for Brazil, then realistically it could just be a big outlier - like Russell says it is.
He believes there are "so many question marks" over what exactly went awry in Brazil but as the car has been much stronger than this, even before the Austin upgrade that seemed to add rear load and improve its handling, it should be treated as a "substantial one-off event".
All of that is, admittedly, a generous interpretation. But as Mercedes is planning a very different direction to the car that was vulnerable to what has happened in Brazil this weekend, there is only so much to be inferred from this about 2024 and Mercedes' development capabilities.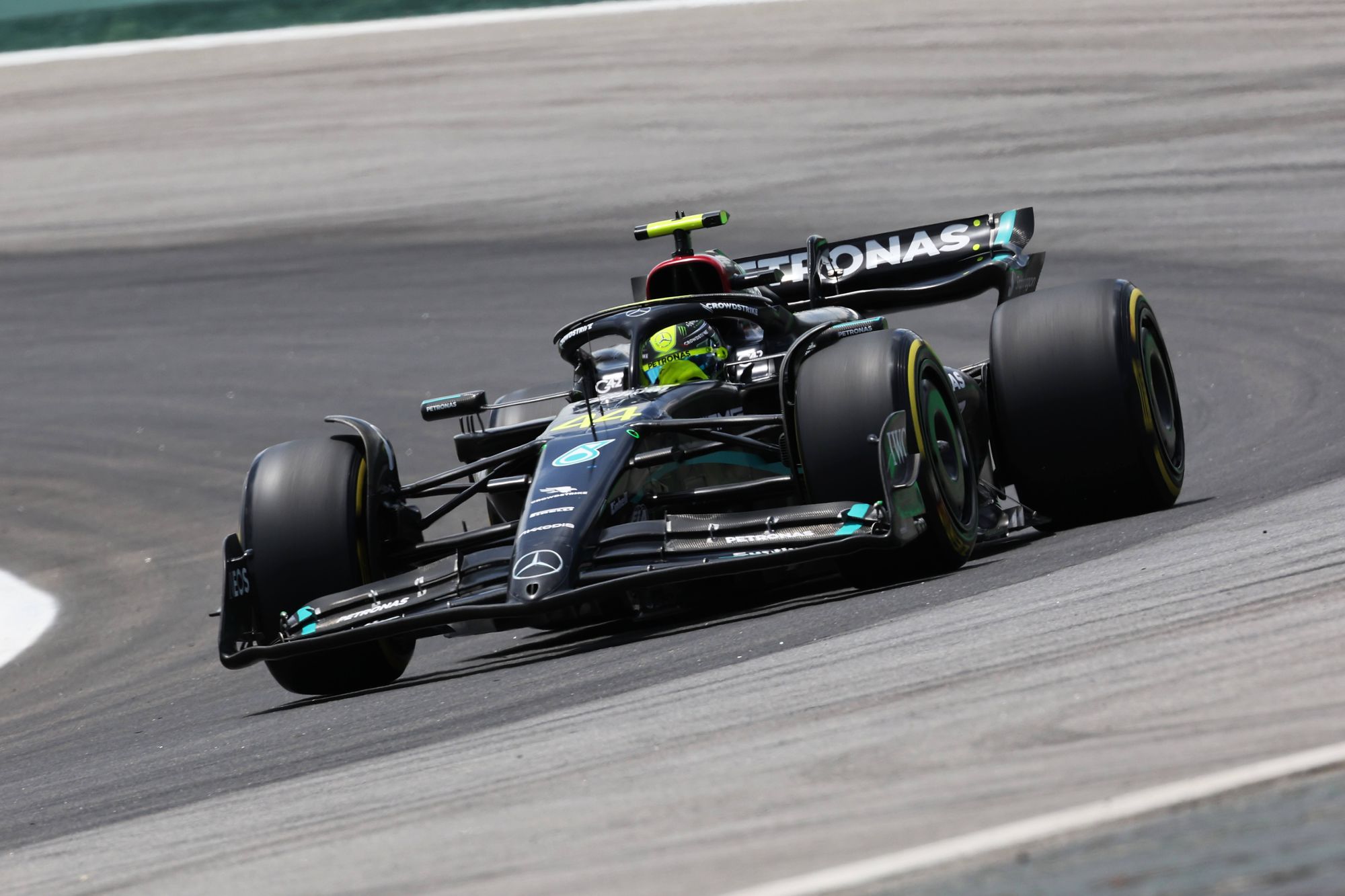 Despite the negativity, Wolff downplayed what it said about the future. He actually argued that what happened at Interlagos justified what Mercedes is working on for 2024 - because this has proved a huge overhaul is required.
"A lot of change [is needed]," Wolff said. "But this is our route - a fundamentally different car next year.
"Today confirms that is the right thing to do."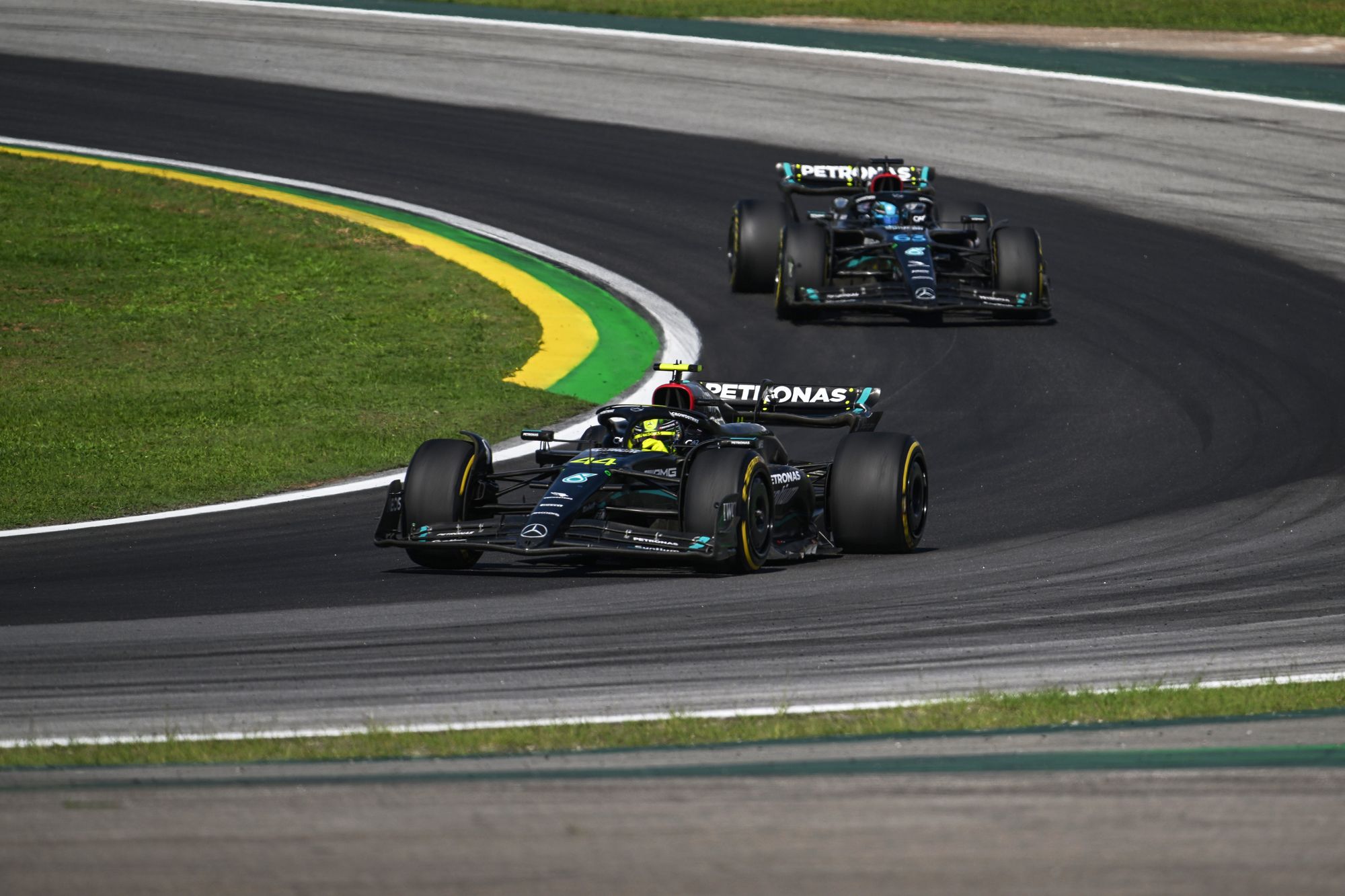 By contrast, last year's Brazilian Grand Prix win helped trick Mercedes into thinking certain parts of its concept were right.
"We came out absolutely on top and that was like, 'Are we doing the right thing by continuing with the chassis that we have?'" Wolff admitted.
If nothing else, Mercedes is not facing the same dilemma now.