Mercedes Formula 1 team boss Toto Wolff had been downcast after his cars slid backwards through the Brazilian Grand Prix sprint race.
His misery level plunged through the floor after the grand prix itself, in which Lewis Hamilton went from challenging for second to finishing eighth and George Russell retired when only just on course to score points.
"Inexcusable performance. There's even no words for that," a visibly dejected Wolff told Sky Sports F1.
Later in front of the written media, he called it "for me personally, the worst weekend in 13 years".
Just as it had in the sprint, the Mercedes wore through its tyres faster than all its main rivals - leading it to being overtaken by not just the likes of Ferrari and Aston Martin but even Alpine and threatened by an AlphaTauri.
What really, really seemed to get to Wolff was that it made the podiums in the United States (pre-disqualification) and Mexico look like false dawns.
He'll surely feel Mercedes has had far too many of those since the start of 2022. And this - just a few races from the end of 2023 and having just introduced an upgrade described as a key indicator of whether the 2024 design theory was on track - was a really, really bad time for a false dawn to be exposed.
"That car finished second last week and the week before. And whatever we did to it [at Interlagos] was horrible," Wolff continued.
"Lewis survived out there. I can only feel for the two of them driving such a miserable thing. It shows how difficult the car is, on a knife edge.
"We've got to develop that better for next year because it can't be that in seven days you go from finishing on the podium, probably one of the two quickest cars, and then you're nowhere and you finish eighth."
Mercedes was running a higher wing level than its main rivals, and yet still that additional downforce wasn't protecting its tyres - while also giving a drag disadvantage on the straights.
Russell - the Interlagos winner last year - said that made it a "mind-boggling weekend to understand".
"Had relatively high expectations and just absolutely no pace at all," he added.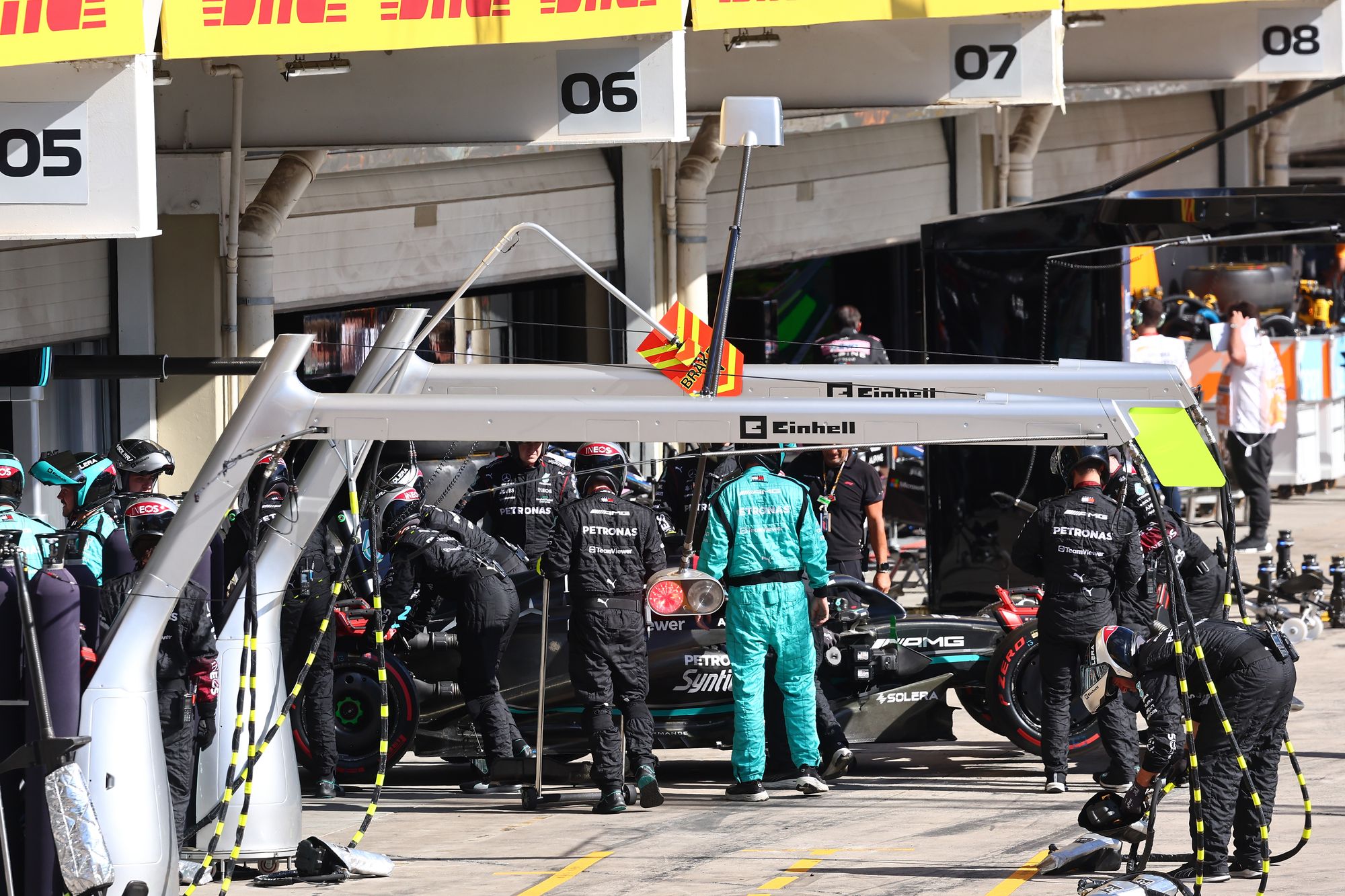 "Same car as the last five races, so clearly we've got something wrong with the tyres and in a sprint race weekend when you get it wrong you can't make amends for those issues.
"When you run more downforce you're meant to gain the speed through the corners, keep the tyres under control, and that wasn't the case. We didn't have the benefit we only had the negatives."
As he had alluded to after the sprint, Hamilton suggested it could reveal a problem with the car's floor performance.
"My guess is that the floor's not working," he said.
"The floor's not sucking us down, so then we're pushed to go to a higher wing and then we're just massively dragging on the straights.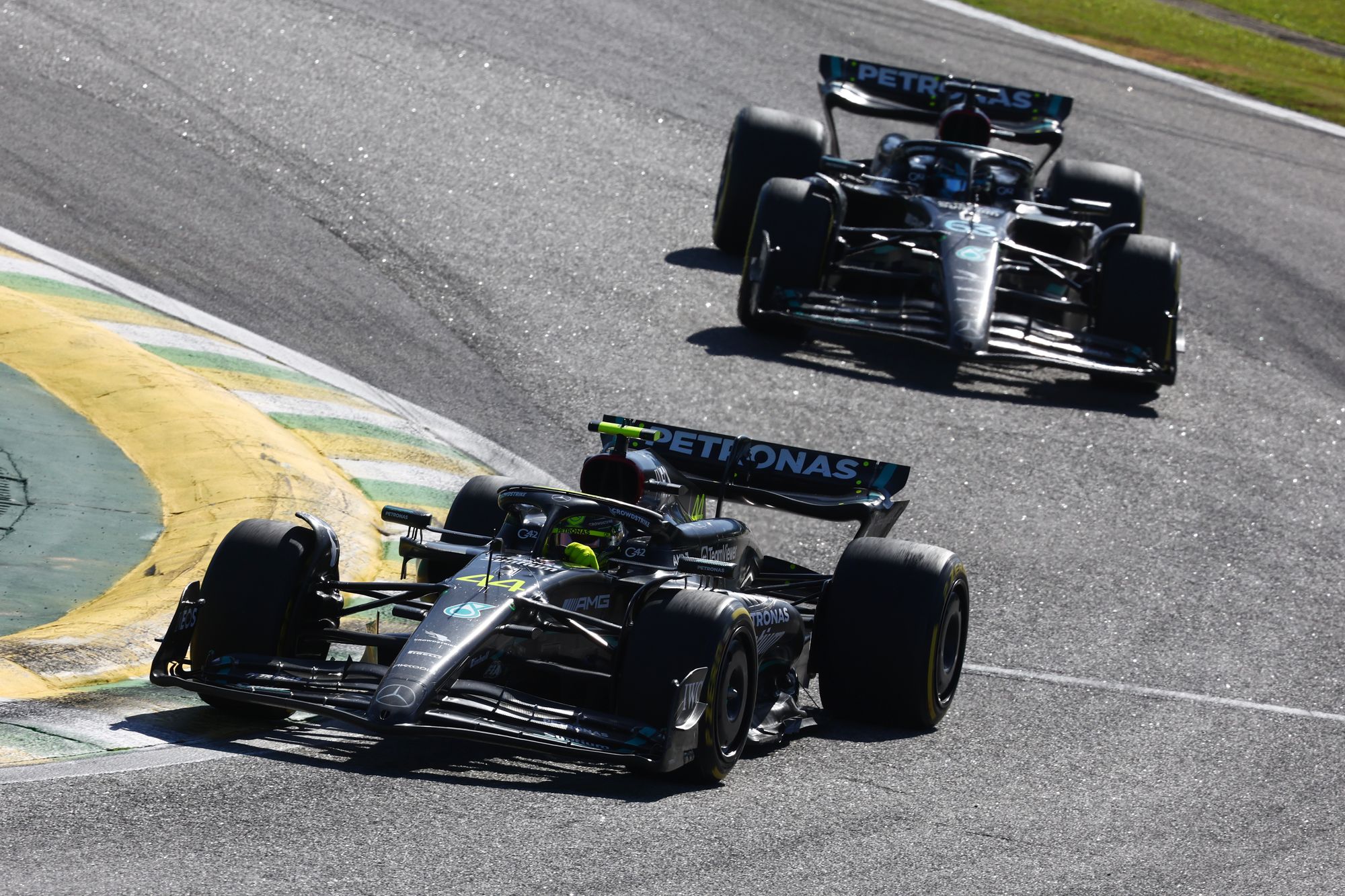 "We're losing so much time on the straights there's nothing we can do about it, and then we're just sliding through the corners."
Asked by The Race if he felt that could be down to a set-up direction error rather than a fundamental car problem, Hamilton replied: "I don't know. I'm sure there's something within the set-up that we might have been able to do a bit better. But whether or not that would have meant we were further up, I can't say."
Wolff did admit that "we ran the car way too high" when asked by The Race whether Mercedes might have been too conservative with its ride-height in reaction to the Austin disqualification for excess plank wear.
But he added: "That wasn't the main reason for an absolute off-weekend in terms of performance. There was something very fundamentally wrong, mechanically.
"It's not a rear wing, and it's not the car being slightly too high because we're talking a millimetre or two. That's performance but it's not the explanation for a total off."
Russell did at least sound - in a perplexed and exasperated way - more optimistic that this would prove to be a blip with a clear and isolated cause.
"So many question marks. It's the same car we had since Austin, where the car's been capable of podiums every race - even before then, Singapore, Qatar, capable of podiums," he said.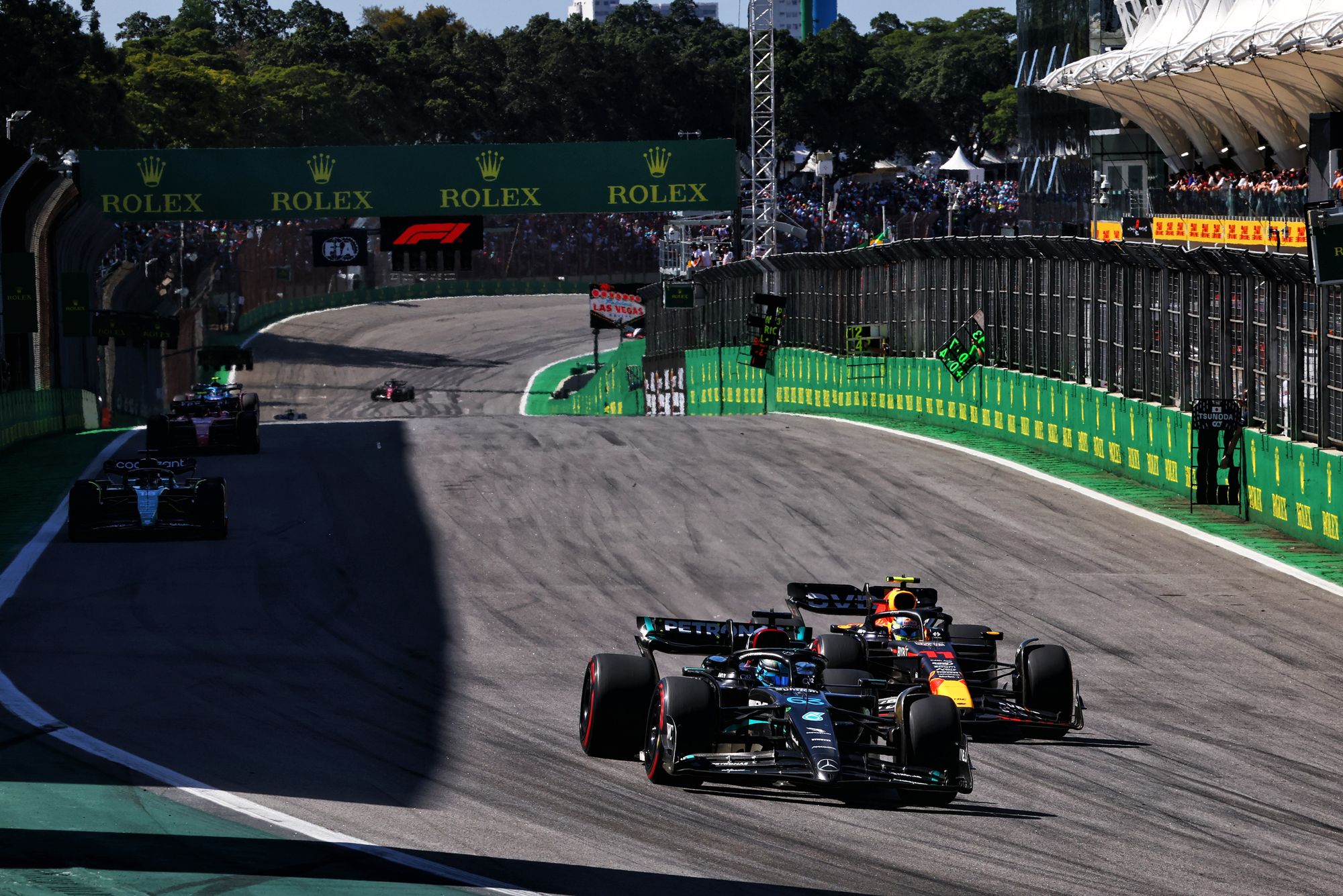 "This is clearly a substantial, one-off event.
"We need to understand what we've got wrong because right now we don't really know."
Back to Wolff. Even last year's unloved W13 had managed to take that consolatory win in Brazil.
Did the W14 deserve a win, Sky's Ted Kravitz asked him.
"This car doesn't deserve a win," Wolff replied. "We need to push for the last two races and recover, that's the most important thing, and see what we can do in Las Vegas at a totally different track and Abu Dhabi.
"But the performance today was… [long pause] I am just lacking words."