A familiar winner, a welcome return to the podium, and a miserable turn of pace for Formula 1's former dominant force.
The Brazilian Grand Prix rarely disappoints and the 2023 edition was another that packed plenty in, with all three podium finishers having cause for celebration - but a painful race marking a particularly stark contrast for the team that won here last year.
Here are our pick of winners and losers from Interlagos.
Winners
Lando Norris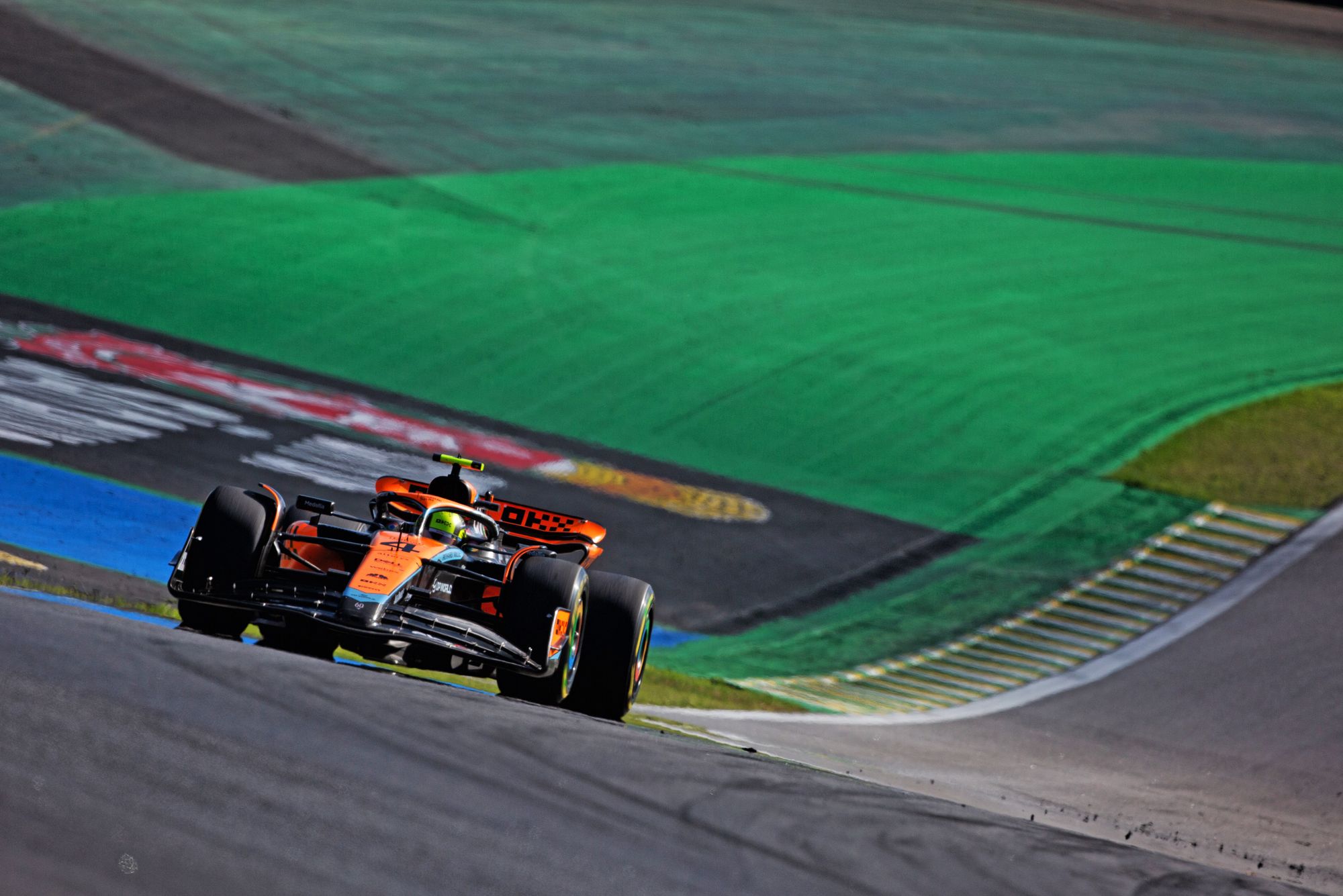 Norris called this "as close as it gets" to a perfect weekend for McLaren right now. That's not strictly true on the basis of the mess the team made of Q3 on Friday, but in pure performance terms Norris is about right.
He was by far the closest thing to a challenger Max Verstappen has had in a race this year since, well... maybe Fernando Alonso in Monaco, or Sergio Perez in those early races before he lost his head - ignoring the weird Singapore anomaly of course.
There was no late 'fastest lap' pitstop from Verstappen here, no messing around of any kind really. That 8.277-second gap at the finish was genuine, and Verstappen admitted he had to be really focused at the start of each stint such was Norris's pace.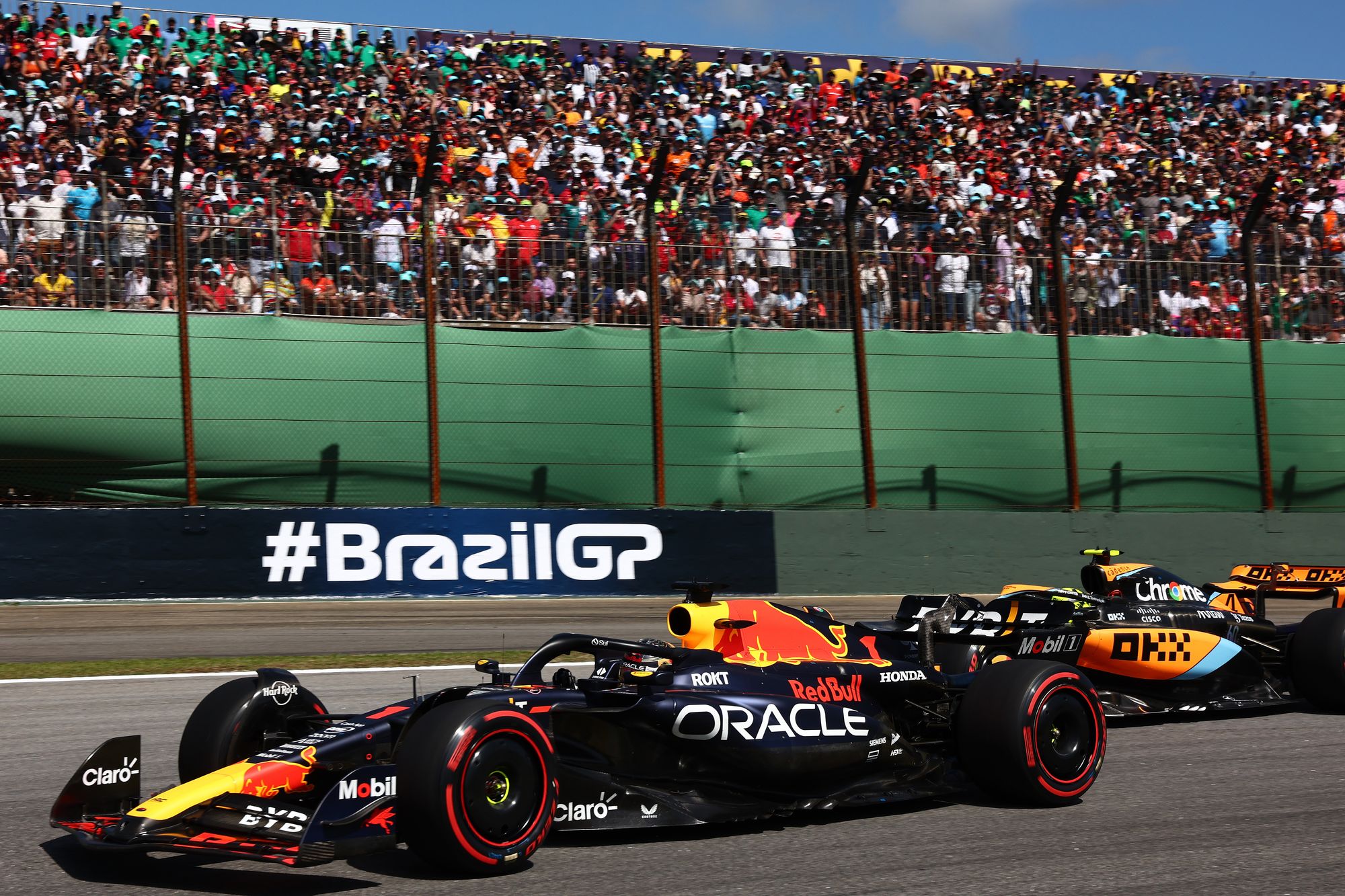 The Red Bull still had that crucial bit in hand to extend the gap for the pitstops, but it's been rare to see Verstappen threatened with an overtake for the lead, or put under any real pressure of any kind really, but Norris did it.
He feels he's driving better than ever right now, and on this evidence it's hard to disagree with that assessment. He and McLaren just need to work on the second phase of those starts... - Ben Anderson
Aston Martin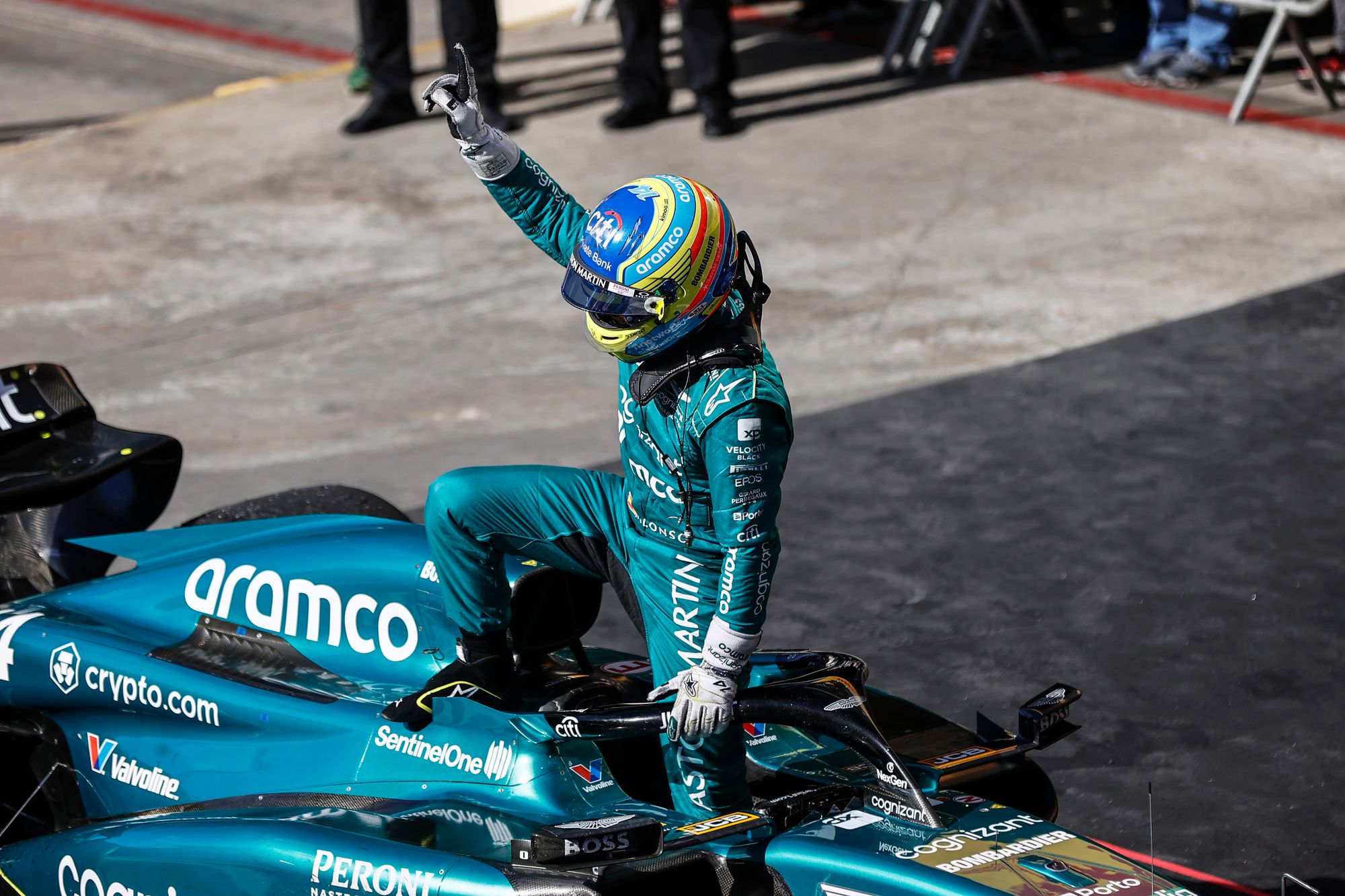 A stunning return to form for the team that started out as Red Bull's nearest 2023 challenger but has fallen away badly since the summer - and particularly since introducing a major update for Austin last month.
Unpicking that development mess paid real dividends here, as the AMR23 was probably the third- or fourth-quickest car on pure pace and in the race most definitely the third-best behind Verstappen's Red Bull and Norris's McLaren.
Alonso's defence of the final podium spot from Perez was up there with some of the best defensive driving you'll ever see, but the fact Lance Stroll was back on form too - qualifying a season-best third and finishing just six or so seconds further back from Alonso - was perhaps the clearest indication that Aston Martin has hauled itself back onto the right path after what Alonso called a "difficult couple of months". - BA
Max Verstappen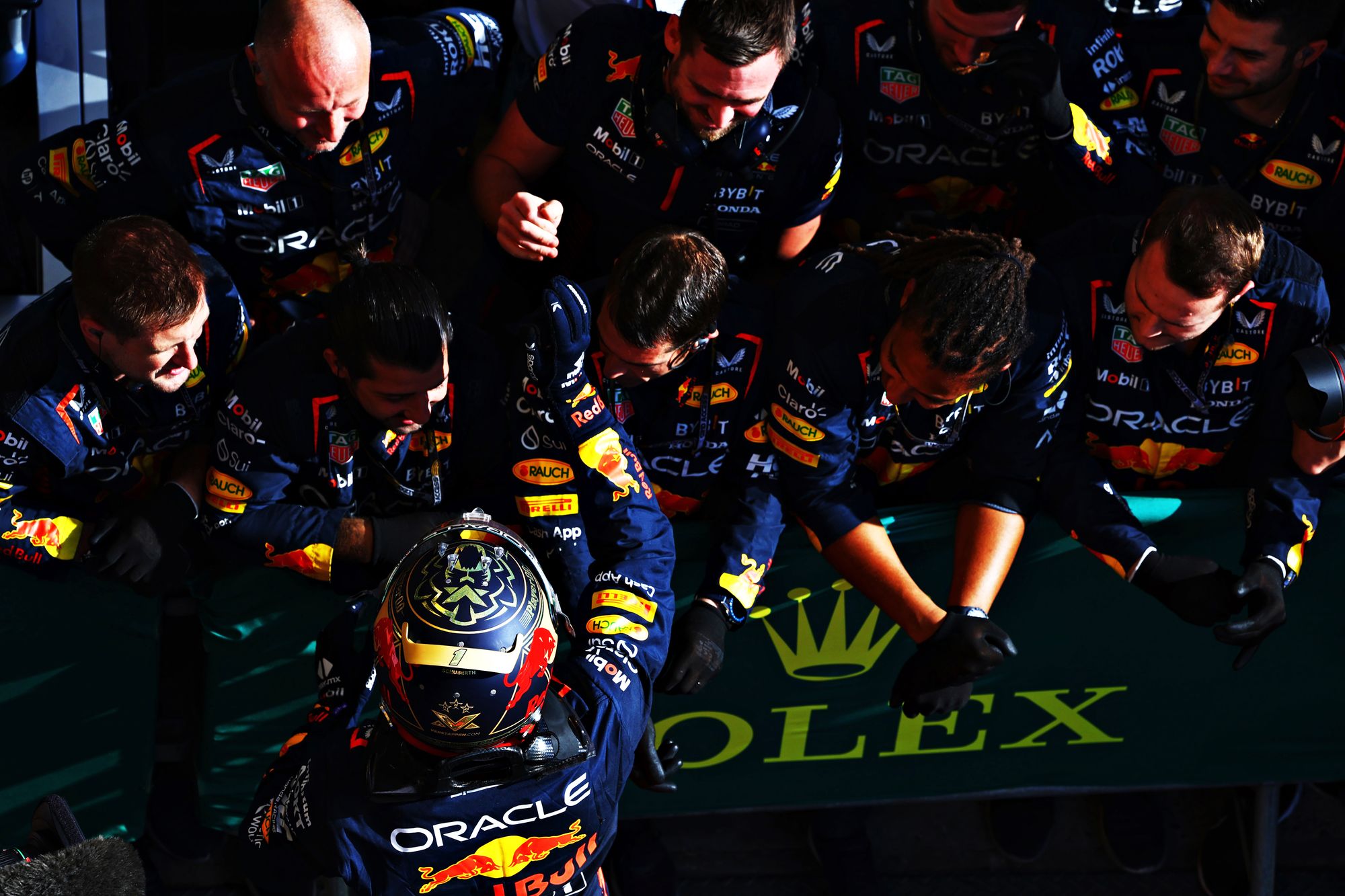 The world champion is even more of an emphatic winner this weekend because of how real the chance of him losing this race was.
OK, that's only in a relative sense still. The edge Verstappen and his Red Bull had over the distance was such that even if Norris had managed to make any of his early attempted moves stick, the chances of the McLaren staying ahead to the finish were still slender.
But this was one Verstappen had to work a bit harder for than has often been the case in 2023. - Matt Beer
Alpine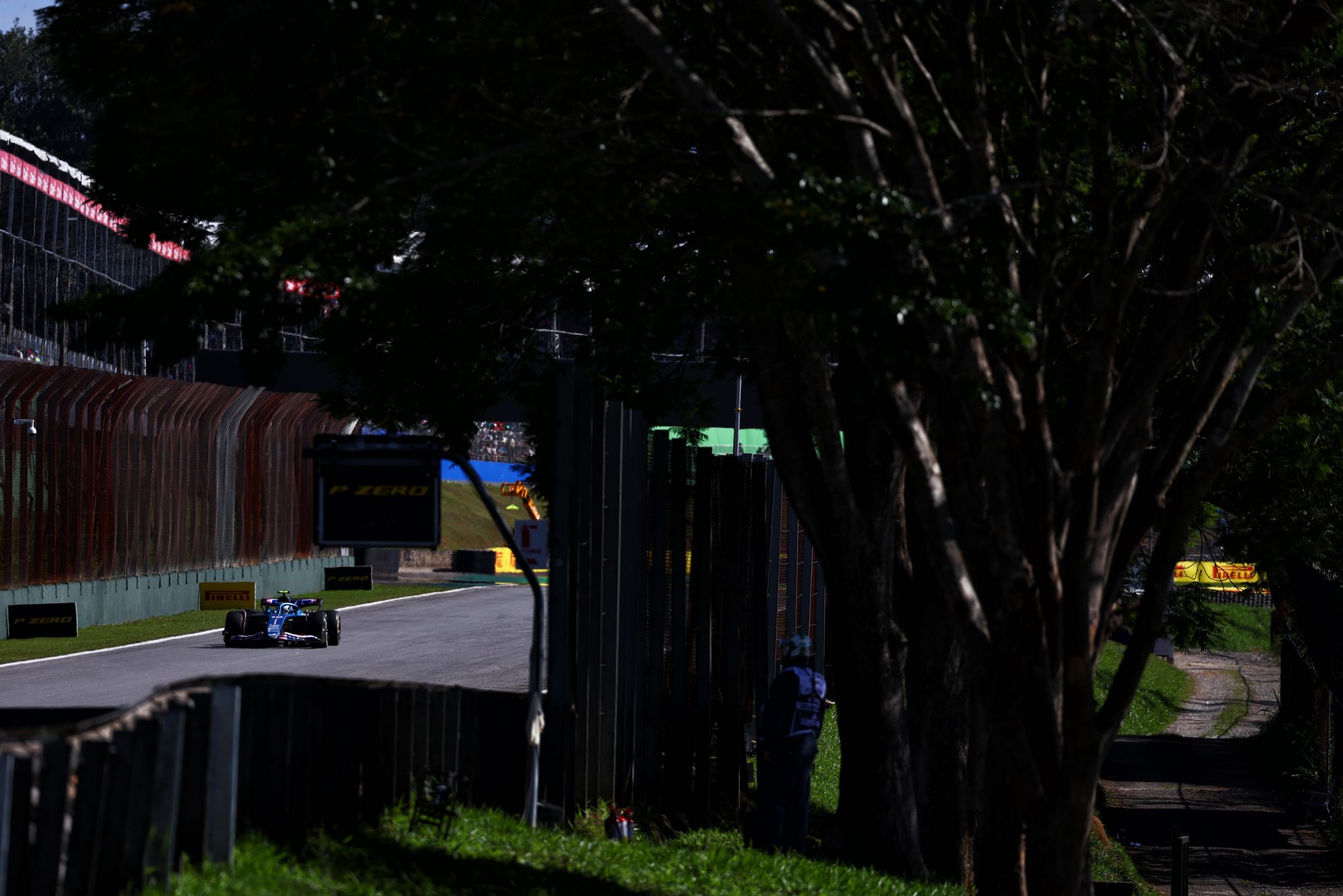 The Alpine looked a marginal (S)Q2 car in qualifying for both the grand prix and the sprint. It's pace in the Saturday sprint didn't look like anything to write home about either.
Throw in grid penalties for the grand prix courtesy of both Esteban Ocon and Pierre Gasly violating the new pit exit guidance, and circumstances hardly looked auspicious heading into the grand prix itself.
But Ocon's narrow avoidance of the Kevin Magnussen/Alex Albon clash at the first corner had the air of a turning point about it, and from there Alpine's outlook improved drastically.
Sure, attrition aided its cause, but getting both cars into the points - headlined by a second impressive Sunday performance from Gasly in this triple-header - represented a good save. - Jack Cozens
Yuki Tsunoda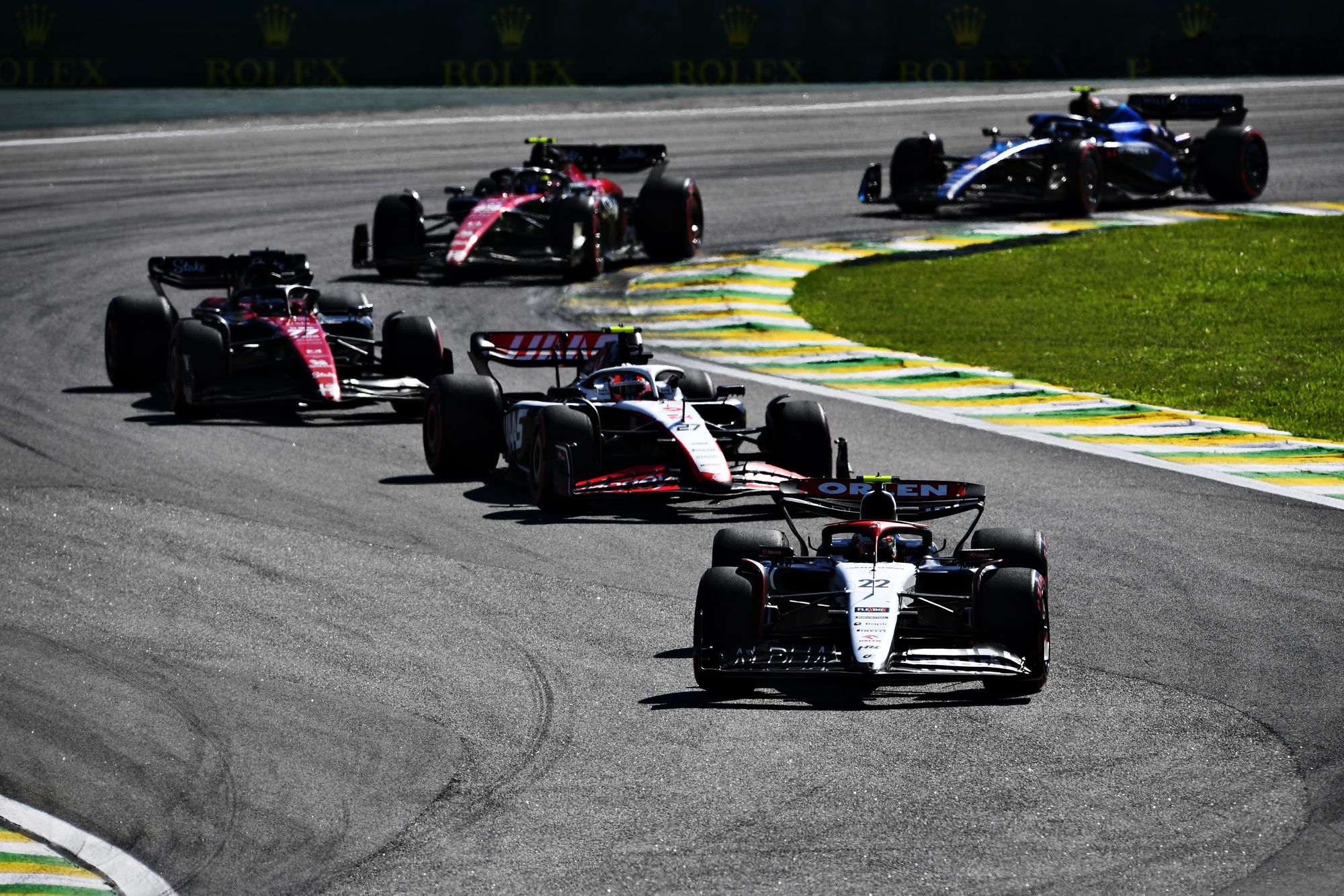 You'd have been forgiven for thinking Tsunoda had thrown away a shot at scoring for a second Sunday in a row when he dipped a wheel onto the grass in the Brazilian Grand Prix's opening stint and dropped out of the points.
But Tsunoda gathered himself up and was convincing thereafter. Decisive in his overtaking, he made good on the promise his sprint pace had hinted at and looked likely to have the beating of George Russell on merit before the Mercedes driver's early exit.
Two more points - five for the weekend - give AlphaTauri an outside shot at pipping Williams to seventh in the championship too.
Rough edges, still, but with a capable car at his disposal Tsunoda is looking more and more consistent. - JC
Losers
Mercedes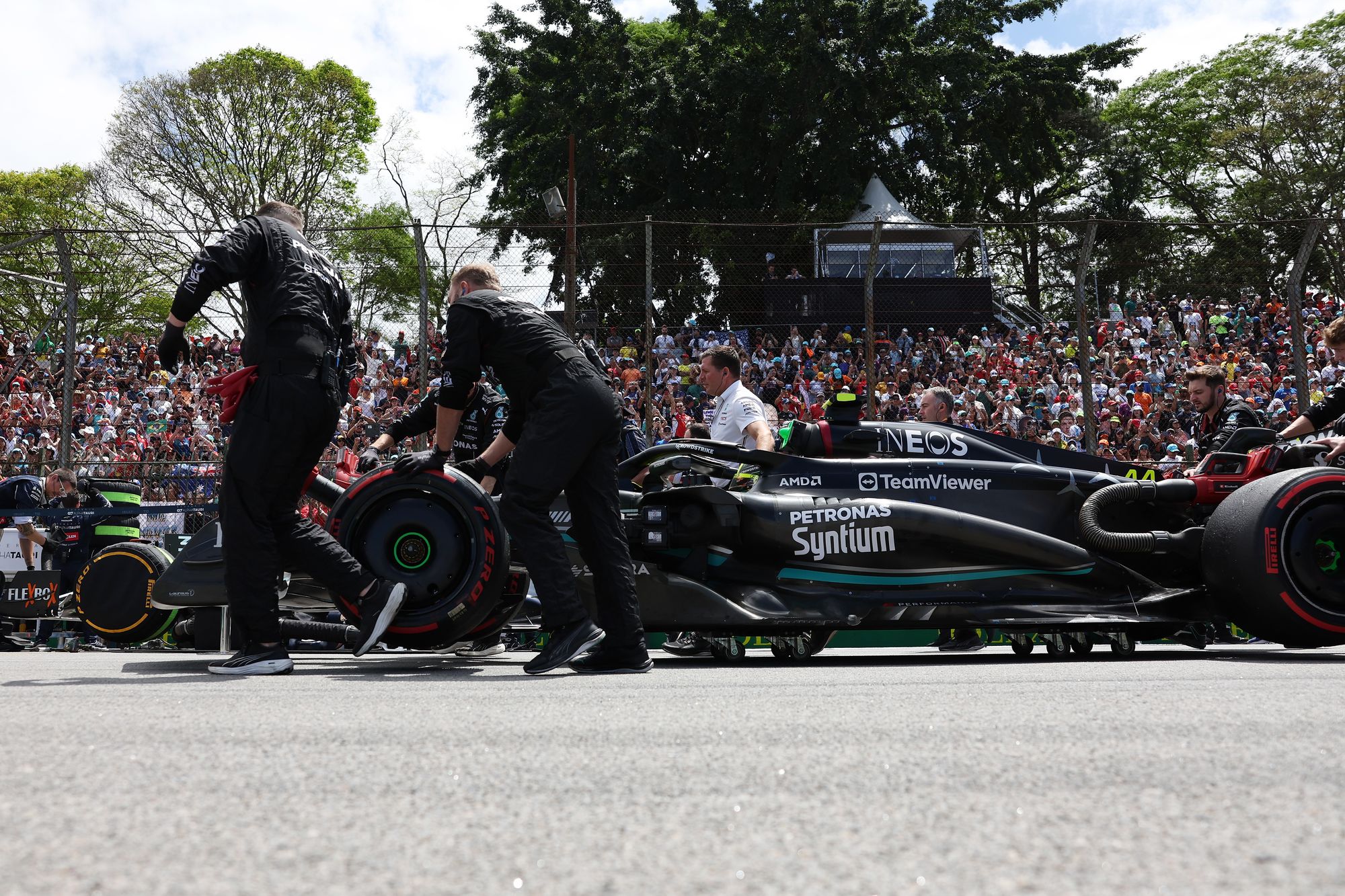 "Inexcusable", "miserable", "horrible", "mind-boggling" - there was no shortage of negative adjectives with which to describe what was comfortably Mercedes' worst dry race of the season, and it obviously looked much worse set against the backdrop of a 1-2 finish at the same circuit 12 months ago.
Mercedes took encouragement from the floor update introduced for Austin and the fact Lewis Hamilton finished within three seconds of Verstappen there (before exclusion) before Hamilton's tremendous (legal) drive to second place in Mexico.
It seems that disqualification for illegal plank wear in America spooked Mercedes into making too conservative a ride-height choice for Brazil, and the sprint format again compounded any set-up mistakes.
But Toto Wolff, perhaps as miserable as ever we've seen him this season so far, thinks something else mechanical must be up with the W14 for it to be so far off the boil.
Understeer, snap oversteer, no tyre life (usually a major Mercedes strength in the races) - the drivers looked almost helpless out there. Hamilton seems to think the new floor is not working properly either - forcing Mercedes into running too much wing to compensate and exacerbating the existing straightline deficit.
But whatever's to blame it needs to be unpicked quickly, because Wolff called this his "worst weekend in 13 years" and he surely won't stand a repeat. - BA
Sergio Perez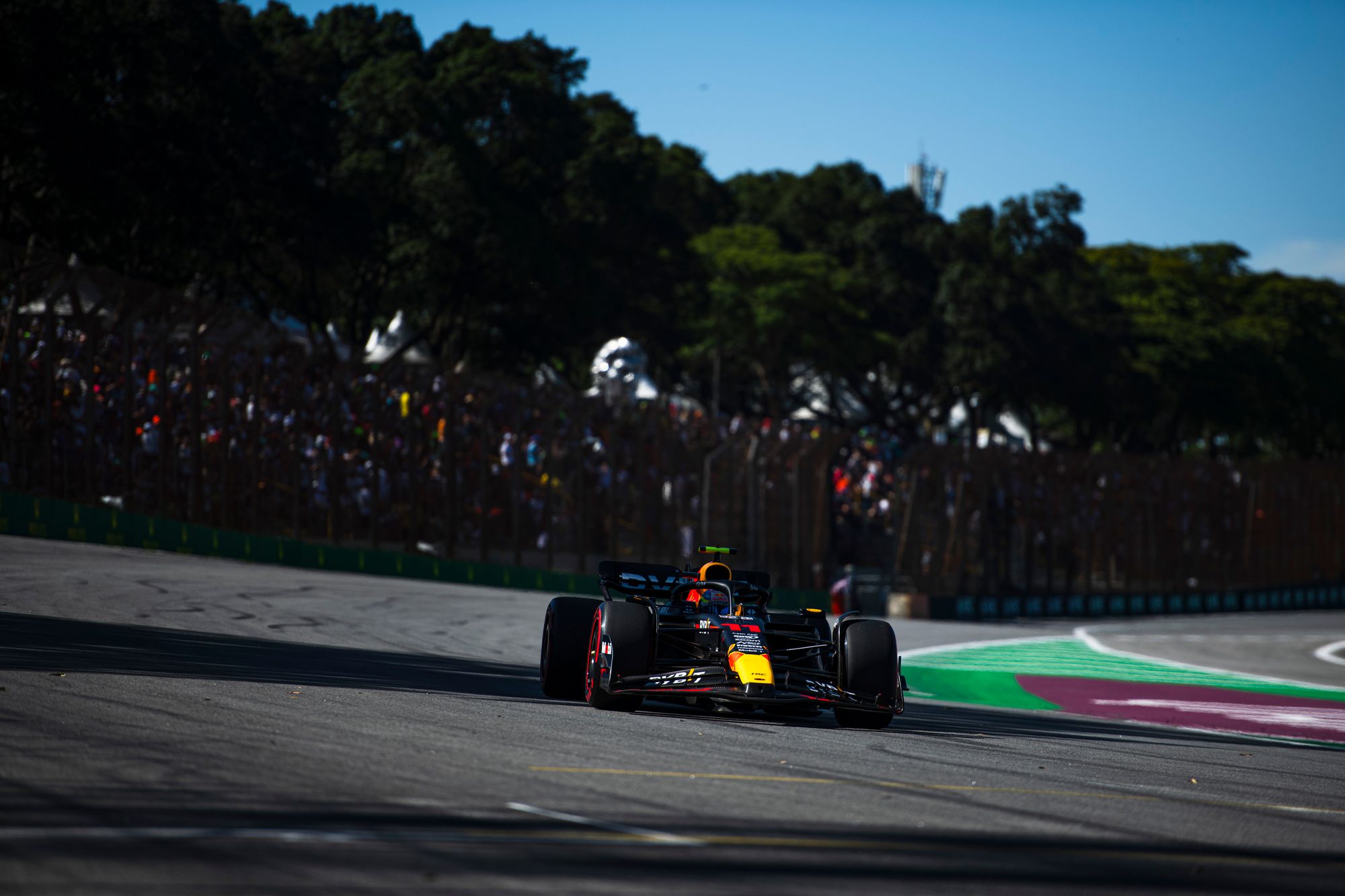 In pure performance terms this was another decent weekend for Perez, in the sense that he was again relatively closer to Verstappen's pace than he was pre-Austin.
Perez was within three tenths of Verstappen in practice and only just over half a tenth off in Q2, but then the track positioning miscalculation in Q3 derailed him as the storm blew in. Even then, had Oscar Piastri not gone off ahead of him there's a good chance Perez would have qualified at least on the second row rather than the fifth.
Starting ninth meant another one of his trademark fights through the field to try to recover a podium, and although he did a good job of clearing most of the slower cars ahead he just couldn't quite make a move on Alonso stick.
It was a thrilling battle that really enlivened the closing laps of the race, but it's one Perez should really have won in that car.
Although he gave a decent account of himself this weekend, and gained 12 points on Hamilton in the fight for runner-up spot thanks to Mercedes' capitulation, this still has to go down as a marginal loss for Perez given he finished 34s off the win in the best car. - BA
Charles Leclerc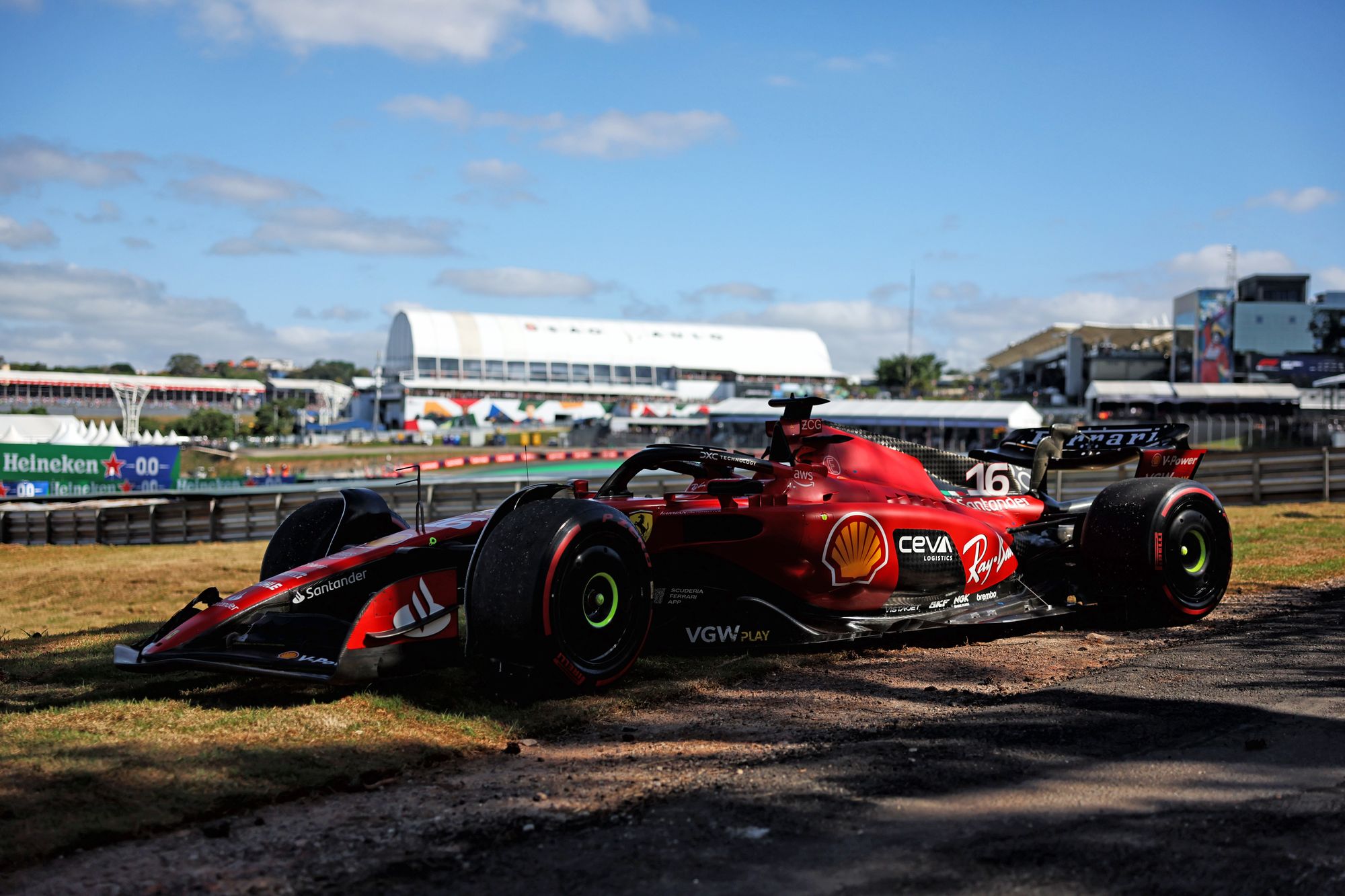 The one good (for him) (in some ways) thing about Leclerc's mortifying pre-race exit at Interlagos was that it was soon clear it wasn't his fault.
It didn't change the fact he was in the barriers before he could even line up on the grid for a race he was due to start second from.
But given Leclerc's reputation for errors, it would've been understandable if your first thought on seeing that Ferrari in the wall on the formation lap was that he'd done something very daft while warming his tyres.
Ferrari was unlikely to have had the race pace to turn that second place on the grid into a podium, let alone a win. A top-five finish might've been a push given Aston Martin's resurgence.
But let's stop scrabbling for consolatory positives. This was a front-row-qualifying Ferrari having a formation-lap failure that threw its driver into the barriers, and that's objectively terrible. - MB
Haas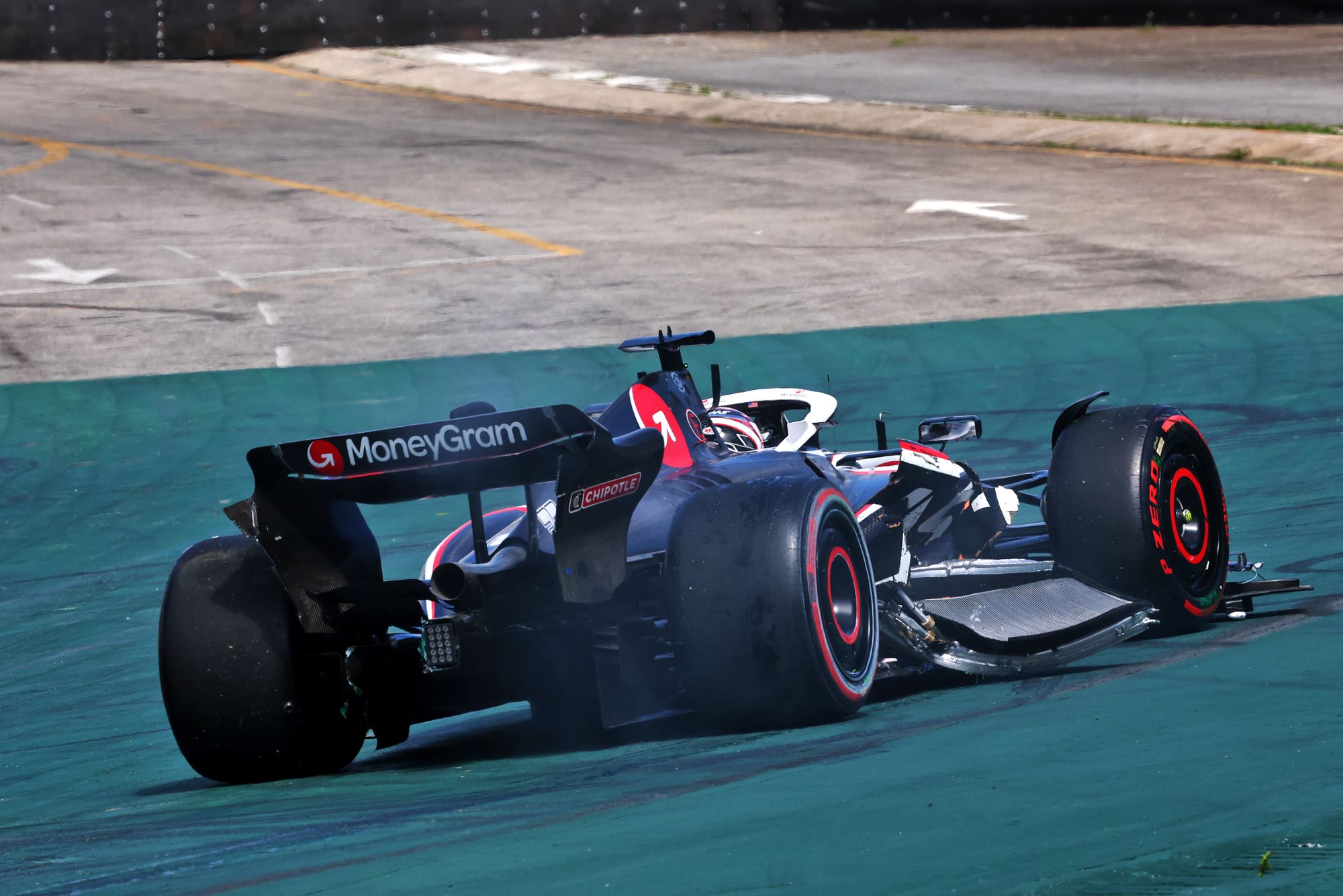 "Very good job, you are closing up on everyone ahead now. This pace is amazing."
That was the part-baffling message Nico Hulkenberg received during the second Brazilian GP stint that seems to rather sum up Haas's plight right now.
Hulkenberg's pace on used softs was solid enough at that stage and his Haas engineer Gary Gannon was of course right to offer him encouragement. But it wasn't amazing (and would soon fall off a cliff), nor was he closing up on everyone ahead - even assuming "everyone" covered those whom Haas considered to be in its fight.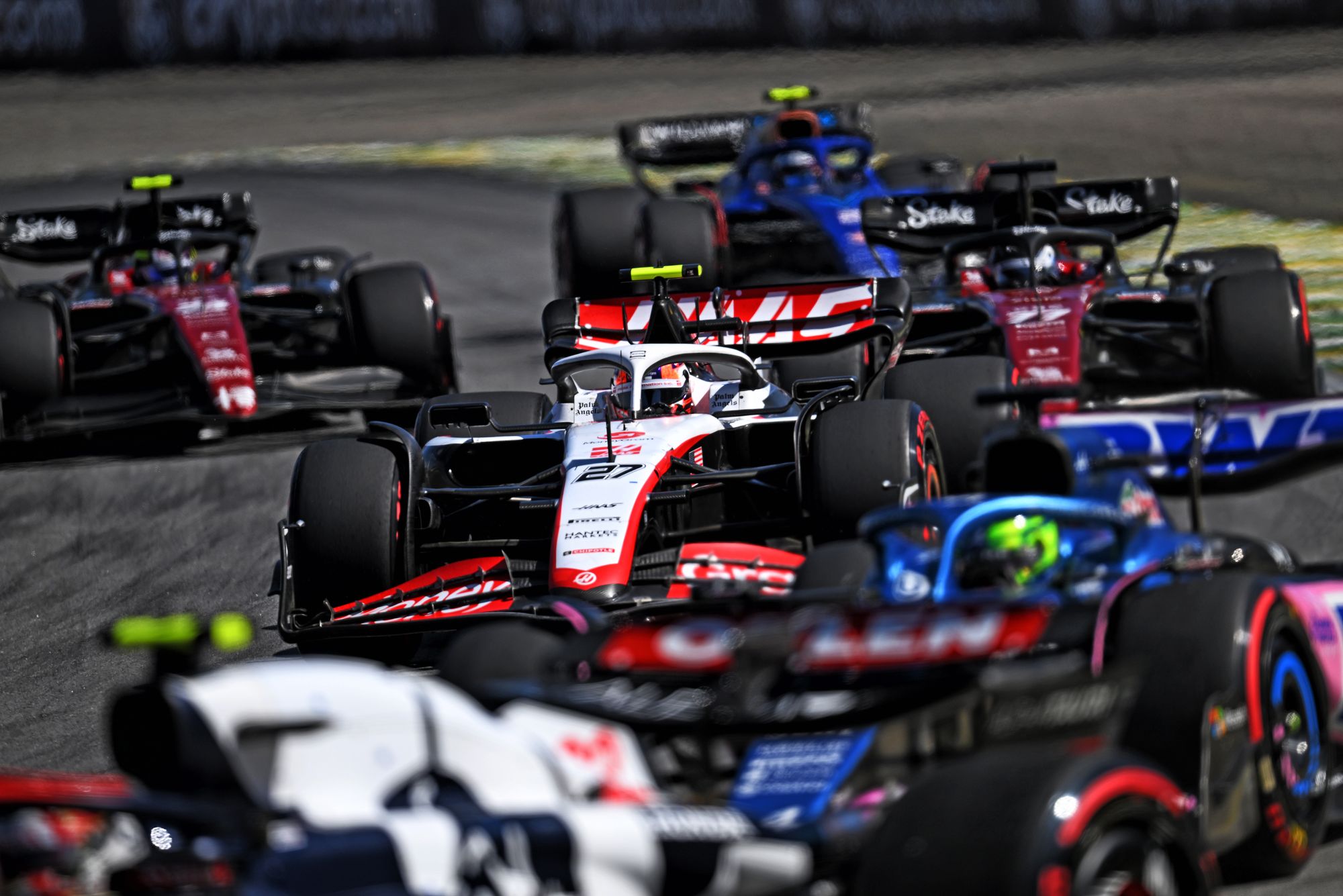 On a day when points were there for the taking for those towards the rear of the F1 pecking order, Haas didn't once look close.
Add in Kevin Magnussen's lap-one exit in that unfortunate clash with Alex Albon and Haas has a good case for feeling like the second-most miserable team at Interlagos after Mercedes. - JC
Oscar Piastri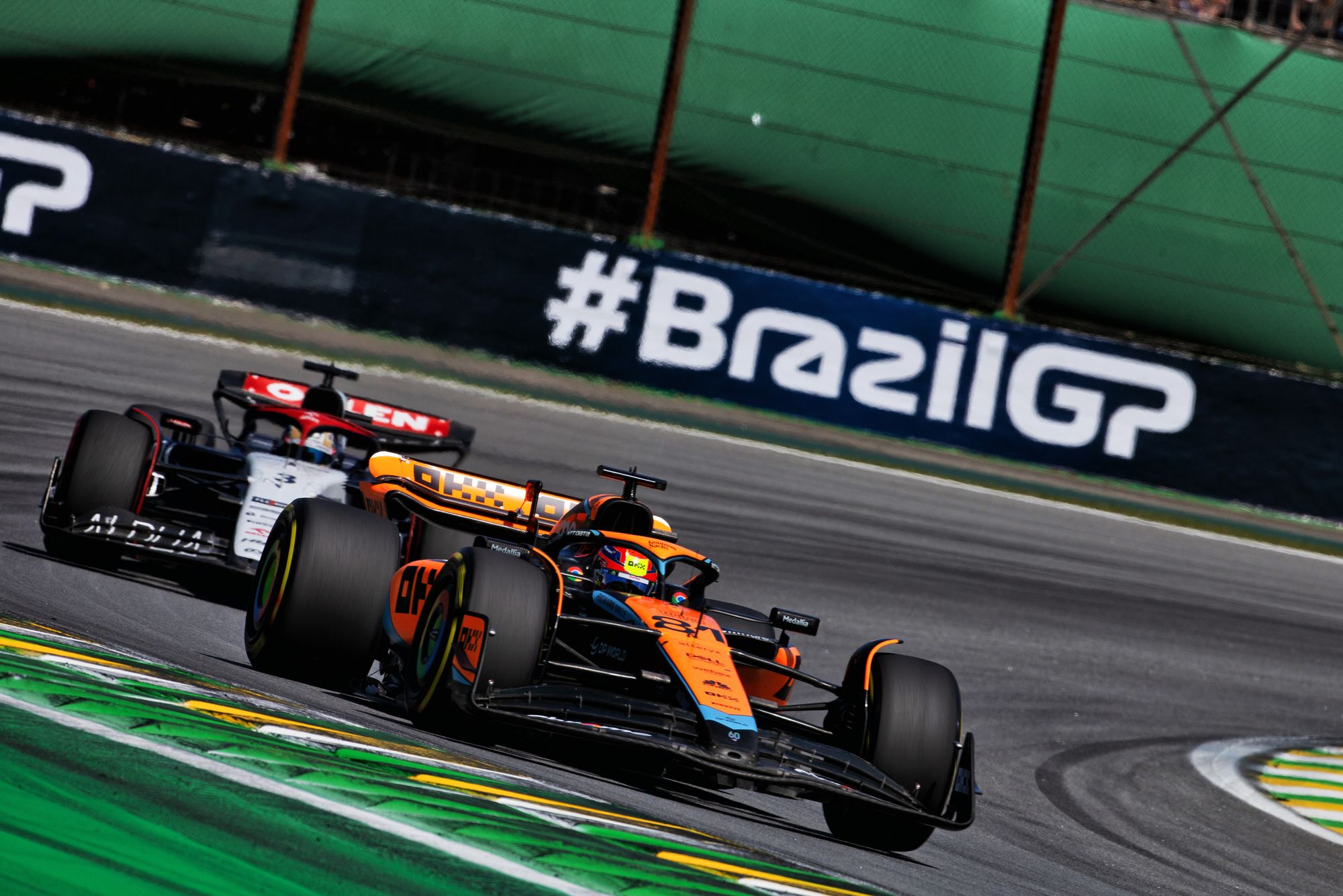 There was absolutely nothing Piastri could do about how his Brazilian GP was wrecked at the start as the participants in a shunt in his wake clattered into his rear.
Well, nothing except to have qualified a bit higher or made the kind of start team-mate Norris made.
And what that team-mate got up to this weekend is the thing that puts Piastri in a harsh light.
OK, he's new to Interlagos. And he's a rookie and Norris is potentially a megastar (though Piastri could be too).
But for things to go this badly when Norris was coming so close to victory makes this a very poor weekend for Piastri. The kind his first year was always likely to include, but even more conspicuous given how superb highs such as Belgium and Qatar were. - MB
Daniel Ricciardo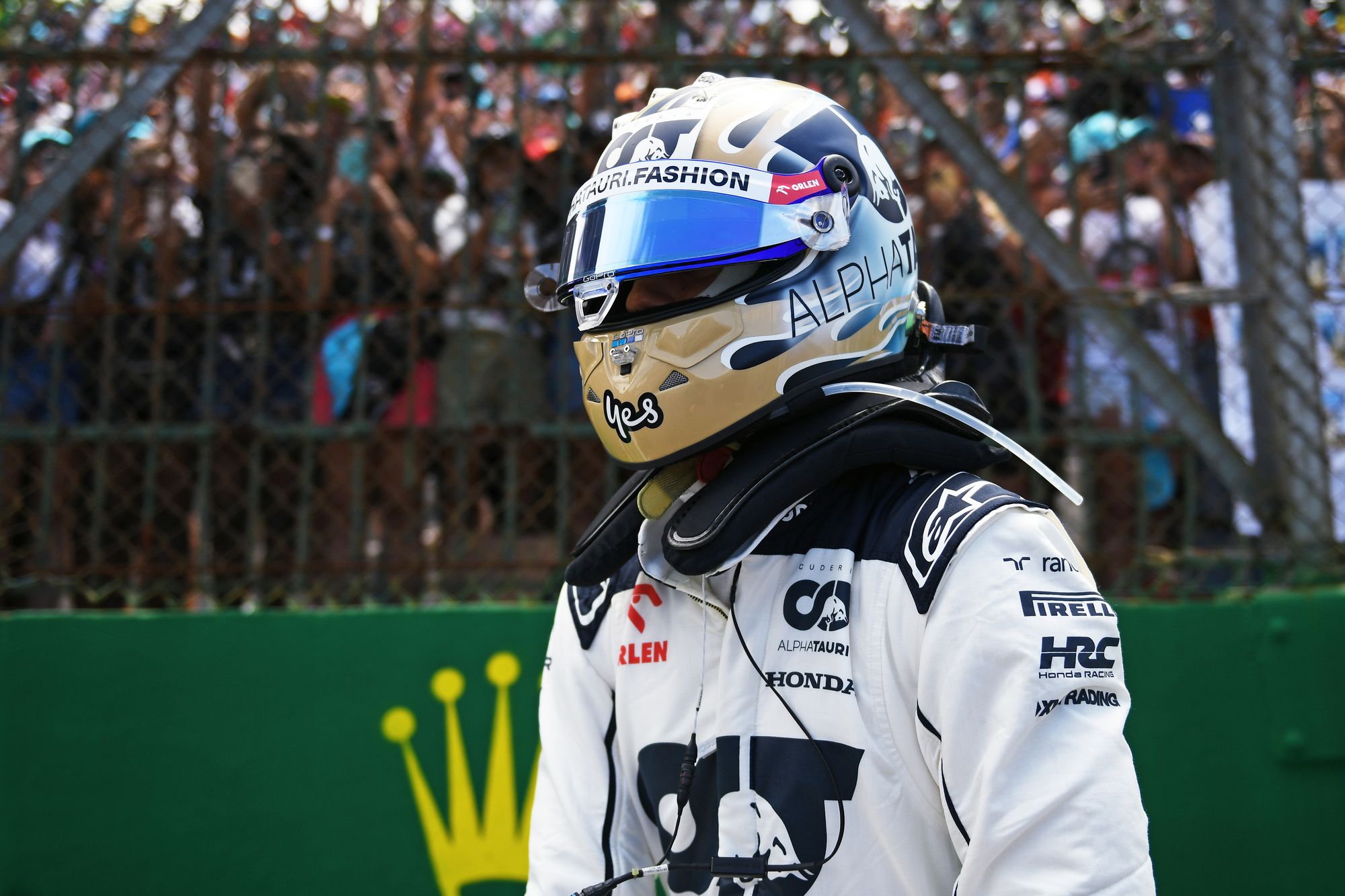 AlphaTauri did an impressive job to get Ricciardo's car out for the restart after his rear wing was hit by a tyre carcass in the mess at the original start.
Trouble is, he was always likely to be up against it considering he restarted a lap down. And that meant any shot at redemption after his points near-miss in the Saturday sprint was never going to be satisfied.
Ricciardo was grateful to his team for getting him back out there, and his pace looked good. That might just serve to make this missed opportunity harder to take, though, especially considering Tsunoda was able to get his car into the points. - JC
Alfa Romeo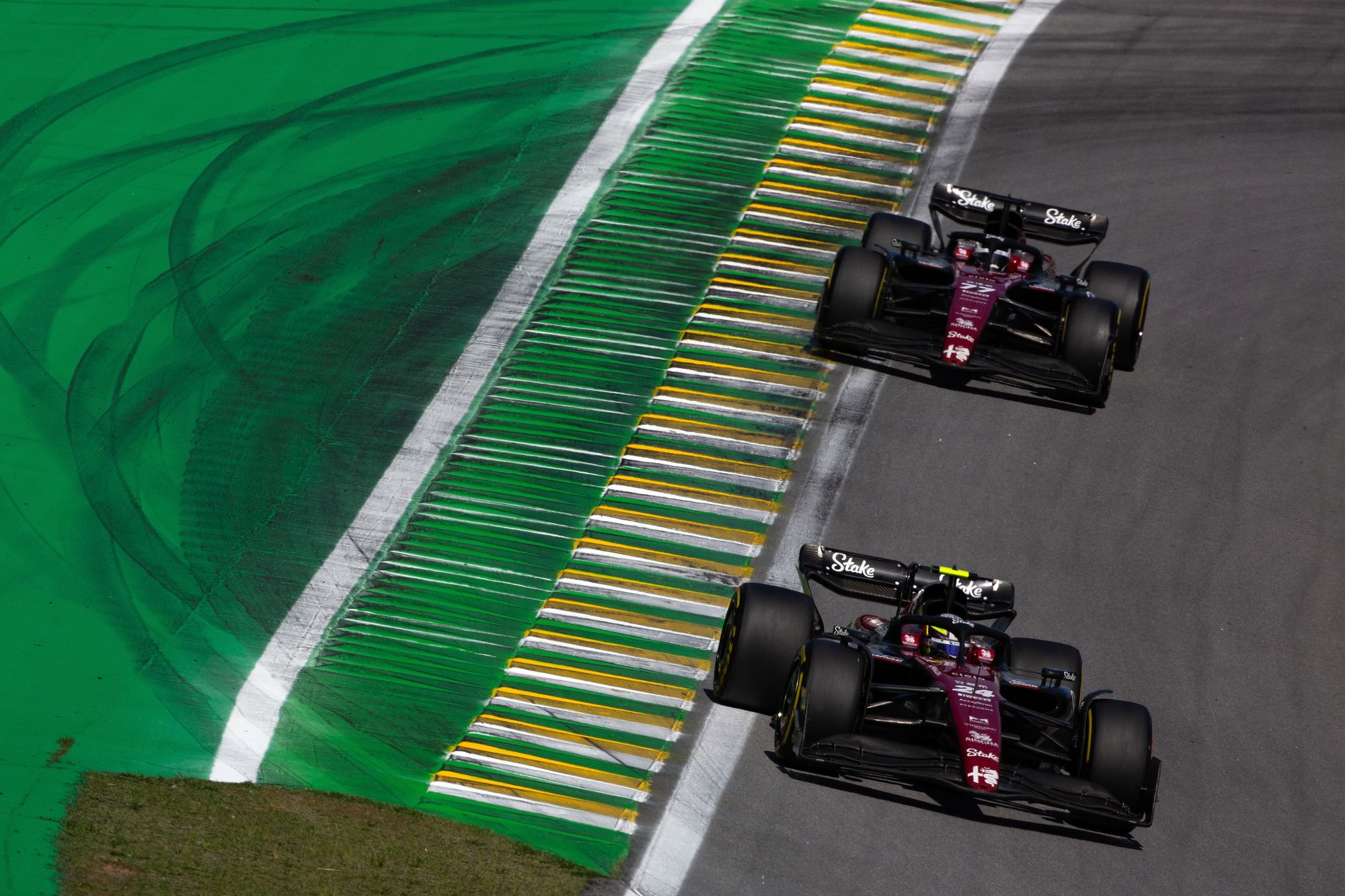 A double retirement for the Alfa Romeos with what the team says were separate problems on each car was one thing.
For it to happen on a day when both drivers were on the cusp of the points and most of Alfa Romeo's championship rivals were having a bad day (one car each in the barriers for Haas and Williams, the other Haas doing its habitual mid-race decline, one AlphaTauri a lap down before the race properly started) will really, really sting. - MB