The fact a four-and-a-half-page document was necessary to in no uncertain terms reject a Haas petition for a right of review of the United States Grand Prix result rather neatly summed up what a waste of time this particular process was.
Haas's case seemed to be based almost entirely on physical evidence of track-limits offences that stewards had previously noted was available but could not be acted on, so it was little surprise that the overwhelming majority of it was not deemed to reach the threshold of significant, new, and relevant information.
Was Haas simply trying to make a point about the state of track limits in Formula 1, and did it therefore succeed considering the stewards reiterated that the issue needs further addressing for 2024?
Or was this a risk-free punt with the potential upside of boosting Haas's constructors' championship hopes? And if so, should F1's protest and appeal rules have sanctions for misuse built in?
Here's what Scott Mitchell-Malm, Ben Anderson, Glenn Freeman and Edd Straw - whose views will be available in full on The Race F1 Podcast - had to say:
Haas's case was a non-starter
Scott Mitchell-Malm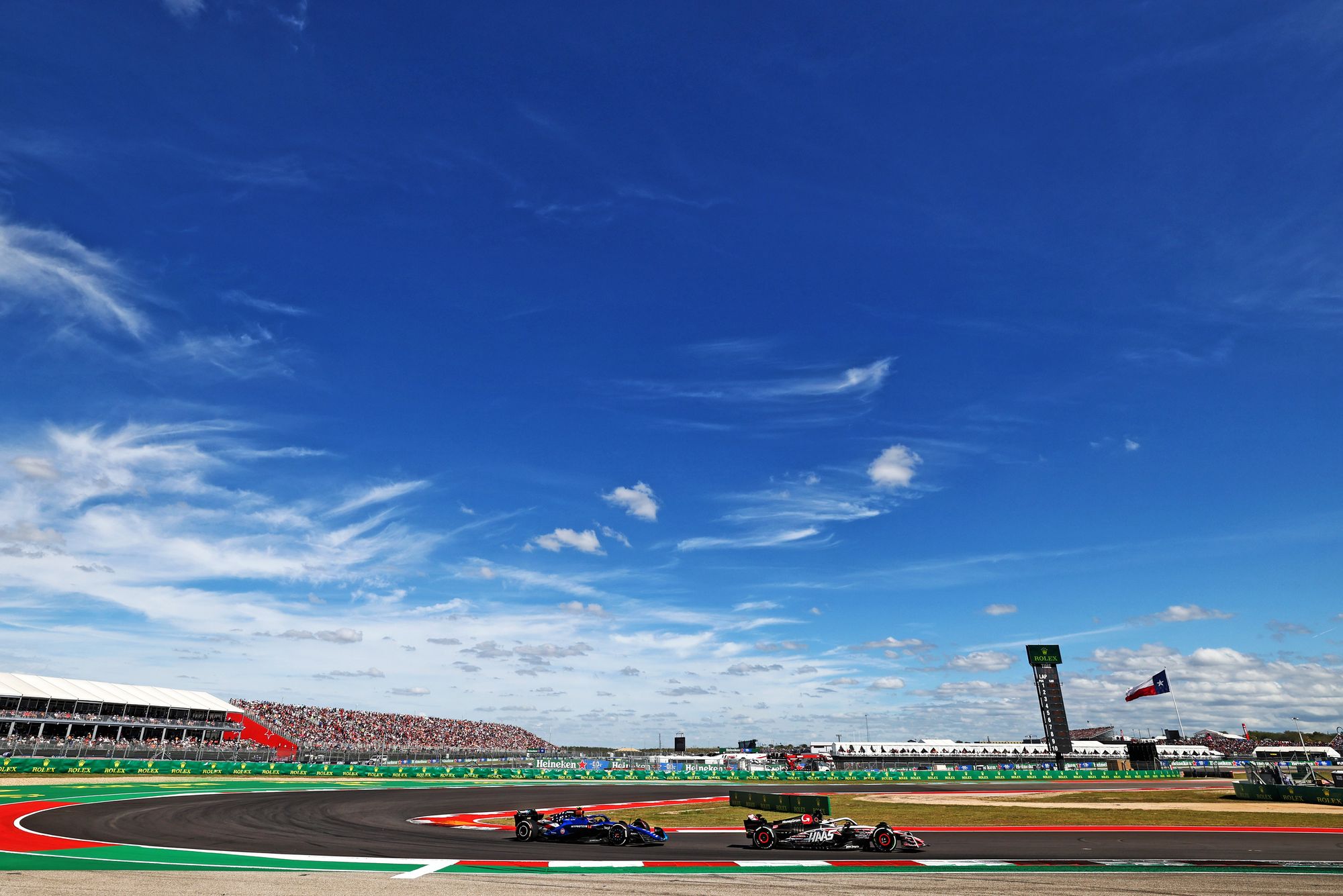 The immediate problem with Haas's case is that the way the right of review works means the only way that petitioning to review the classification is really admissible is if you do something that proves that there was something wrong with the publishing of that classification.
That wasn't the case. So it was a non-starter to begin with.
The evidence that Haas presented, which was onboard footage, was exactly the footage that existed at the time and furthermore, it had been acknowledged by the stewards at Austin that this onboard footage existed but wasn't sufficient anyway, because onboard footage has to be corroborated by CCTV or, where they exist, the timing loops that are used.
This has been agreed for quite a long time because obviously certain angles are only available at certain times, so it's not conclusive. So you need some supporting evidence. The stewards didn't have that at Austin, and this was a fault because the CCTV at Turn 6 wasn't angled correctly, so you couldn't see the apex.
It was a flaw. The stewards admitted that. And it'll be fixed, hopefully for next year.
But that means there was no part of this that ever looked like succeeding - so unless Haas had an ulterior motive, which might have been to just shine a spotlight on how chaotic track limits are at the moment, I don't see what this was meant to achieve.
Could this have been dismissed sooner?
Ben Anderson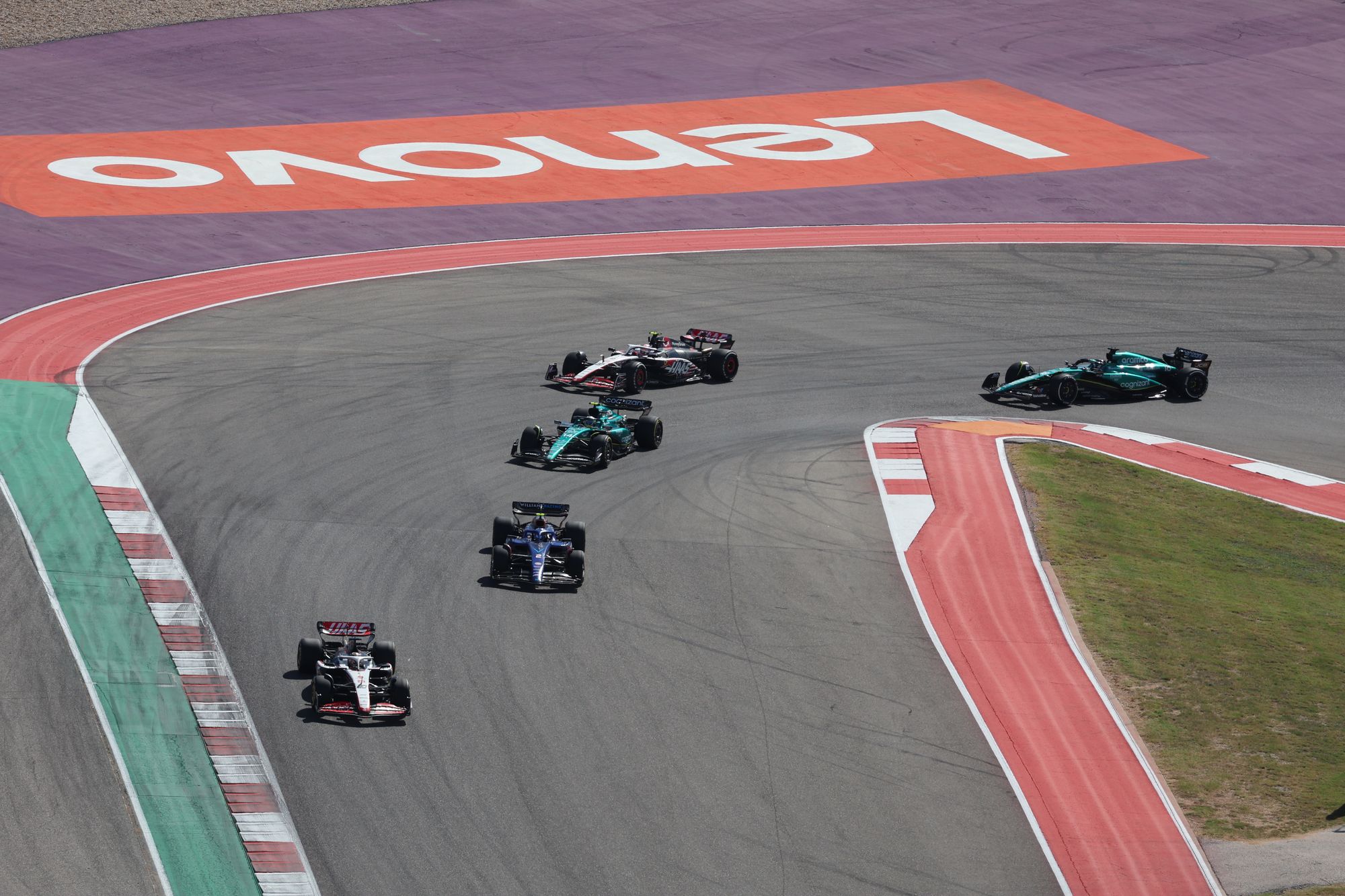 This was another ridiculous attempt to go over things that should have been dealt with at the time (and which to a degree were). It was a giant waste of everyone's time, including ours.
In terms of whether Haas wanted on record the need for track limits to be addressed, I think the stewards were already frustrated with that. You can infer that from their comments at Austin about the CCTV not being right and the onboards not being enough. So sure, they've taken the opportunity to remind people of a stance that already exists. But I'm sure they'll be annoyed to have had to waste their time going back over something they've already dealt with.
It's one thing to try to offer some new evidence, like Red Bull did when it manufactured the physics of the Lewis Hamilton-Max Verstappen collision at Silverstone in 2021 by getting Alex Albon to drive around again on a filming day, or Ferrari to offer Karun Chandhok's Sky Pad footage, widely available to Sky Sports F1 subscribers if not everybody, as new evidence in its bid to get Sebastian Vettel's 2019 Canadian Grand Prix penalty for rejoining unsafely overturned.
But in this case, there is absolutely nothing new. It was evidence that was already there, already acknowledged.
Track limits to me just feels like something that really you can't solve. It's an ever-present problem. And a bit like in association football, the more you try to solve it, the more of a mess you make.
The strange thing is that Haas petitioned for this review and submitted some wording. And then, according to the stewards' document, Haas didn't offer anything beyond that, even when it was asked to explain whether it had something else to say.
So, to my mind, surely the stewards could have just dismissed this without convening everybody; they would have got the wording presumably in advance and already decided it wasn't going to go anywhere. The whole thing seems a bit bizarre to me.
Frivolous appeals like Haas's need a deterrent
Glenn Freeman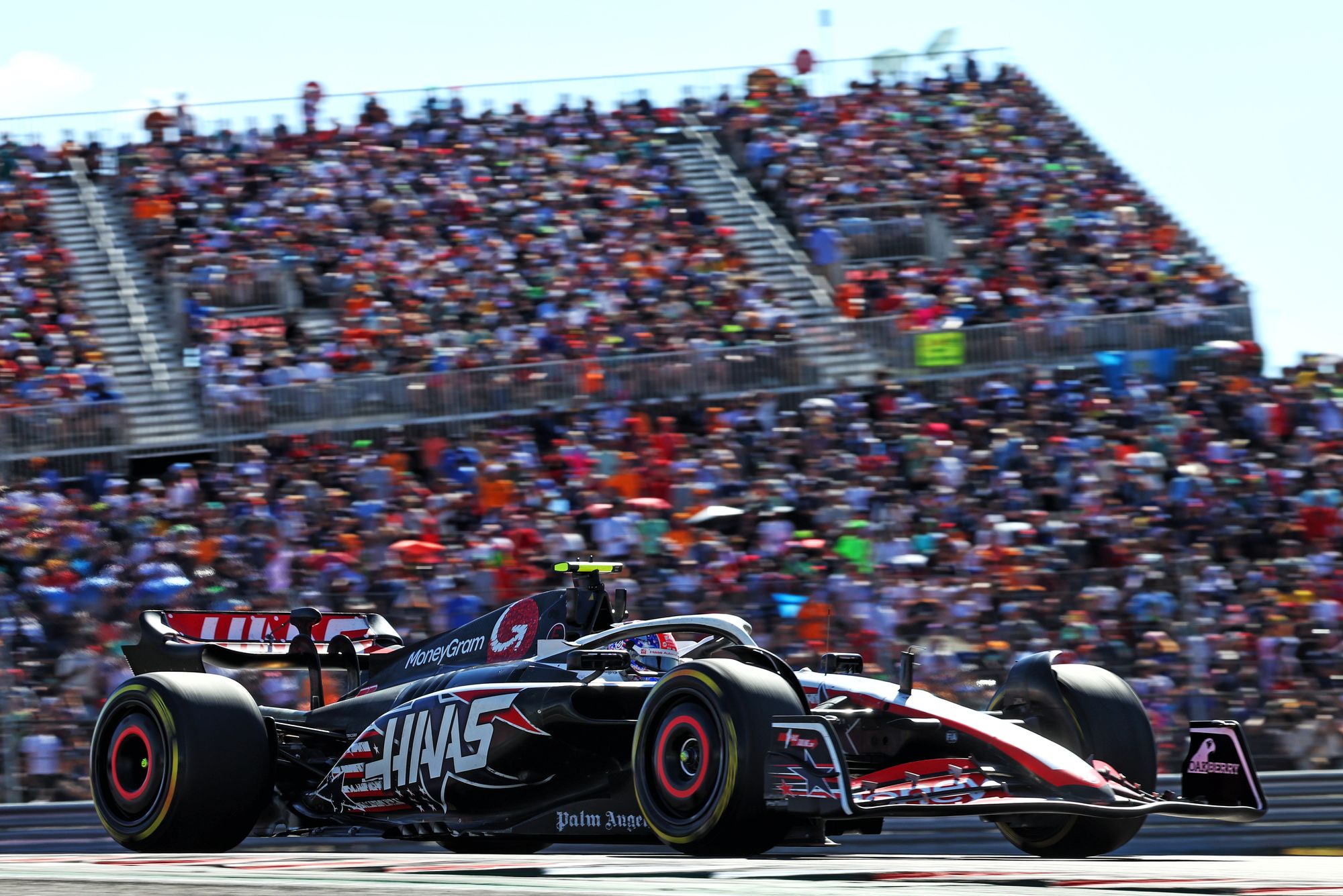 Are these things ever really successful? It's so few and far between that somebody meets the "very high bar" as set out by the FIA.
Most of these are utterly futile and a waste of everyone's time - not just ours, much more important people in F1 - and money. These are all going to waste because teams are using this as a last resort because they haven't gone through the proper channels in time or, I think in this case, they don't have a case.
Haas missed its window to protest the result straight after the race and was able to do this as a last resort because it had nothing to lose.
There has to be some sort of deterrent attached to this, otherwise you will get people going, 'Well, it's worth a punt'. That shouldn't be the attitude.
In this instance, it's embarrassing actually that, when you get to what's your evidence, it's a case of: 'Oh, err, there is no evidence, it's just the stuff that everyone had seen already, and you guys have already explained why that wasn't relevant.'
There needs to be ways to put people off doing this just as a kind of frivolous appeal. Because that's what it feels like to me.
An awkward process for a barely tangible outcome
Edd Straw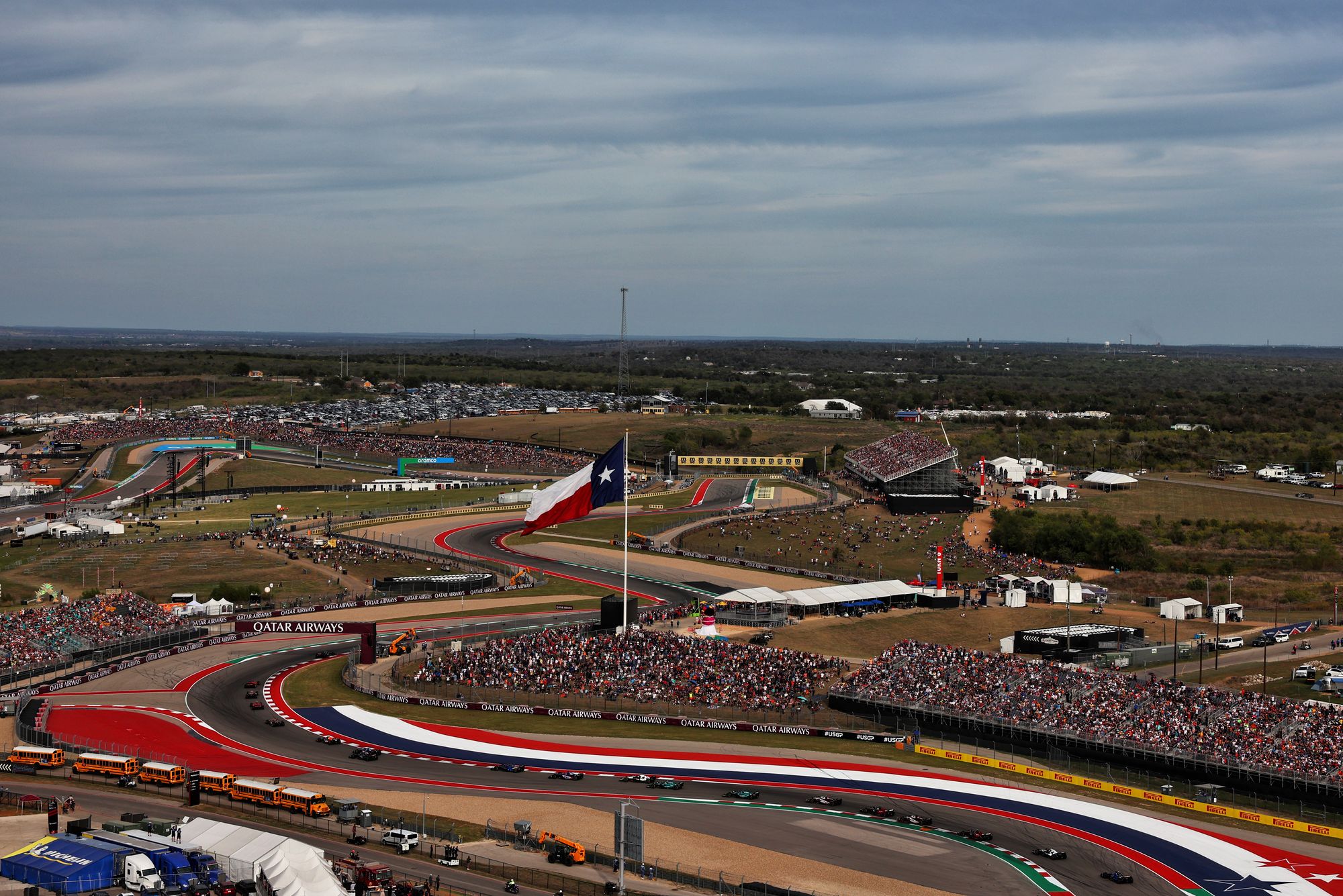 The stewards have taken this as an opportunity to say the current track-limits situation isn't really good enough; that while they couldn't do anything about it at Austin, they think it's not adequate. So there's at least something out of this and, who knows - maybe that was the intent in the first place for Haas: to get something on the record that this needs to change.
The right of review needs to be there and Haas lodged its position within 14 days in accordance with that framework.
But it's an awkward process for all involved; the FIA has to get back the original stewards, who are all over the world, for example.
So it's something that teams should be dissuaded from doing and some kind of mechanism should be there to stop a team being frivolous with it or just trying to make a point with it.
It doesn't exist for you to just argue your cause irrelevantly; you've got to have something tangible. And it was always pretty obvious that Haas wouldn't have anything particularly new.