There is a significant difference between a Formula 1 driver who deflects and one who can be self-critical and take some responsibility in even the most unfortunate circumstances.
On the current grid, a couple of drivers stand out for harsh reflection of their own shortcomings or mistakes, which spills into outright self-flagellation – Charles Leclerc and Lando Norris.
Their most emotional self-criticisms are unsurprisingly contained in heat-of-the-moment team radio messages. We saw an example during the Brazilian Grand Prix weekend – Norris questioned why he is "so s**t at qualifying" (amusingly, a few seconds before finding out he had earned pole position for the sprint).
Both he and Leclerc have spared themselves no mercy at times, either in the car or even to the media. They can conduct quite raw, unforgiving autopsies on their own performances. And they have become better racing drivers for having that trait.
It is, for the most part, a much better quality than the automatic 'I'm definitely not to blame for anything' that is the default position for some drivers more than others. Although there is something to be said for a belligerent mental approach if it facilitates aggressive driving in attack or defence, which can be well-rewarded.
Somewhere in between the two emotional extremes, although a lot closer to the self-critical end, is Oscar Piastri. The rookie avoids being overly-expressive (some might say performative), a trait which while generally healthy can also add a little more pressure and attention than is probably ideal.
In his first F1 season, his calm, analytical reflection has been a notable part of his toolkit.
And it was evident at Interlagos, when he was rear-ended at the first corner of the Brazilian Grand Prix in a collision that ultimately ruined his entire race. The only person who thought he was in any way to blame for what had happened was Piastri himself.
Piastri did not think he was the trigger, of course, but suggested he should not have left himself vulnerable to it in the first place. Had he done a better job in qualifying, he would not have been in the position to be hit by the errant Haas.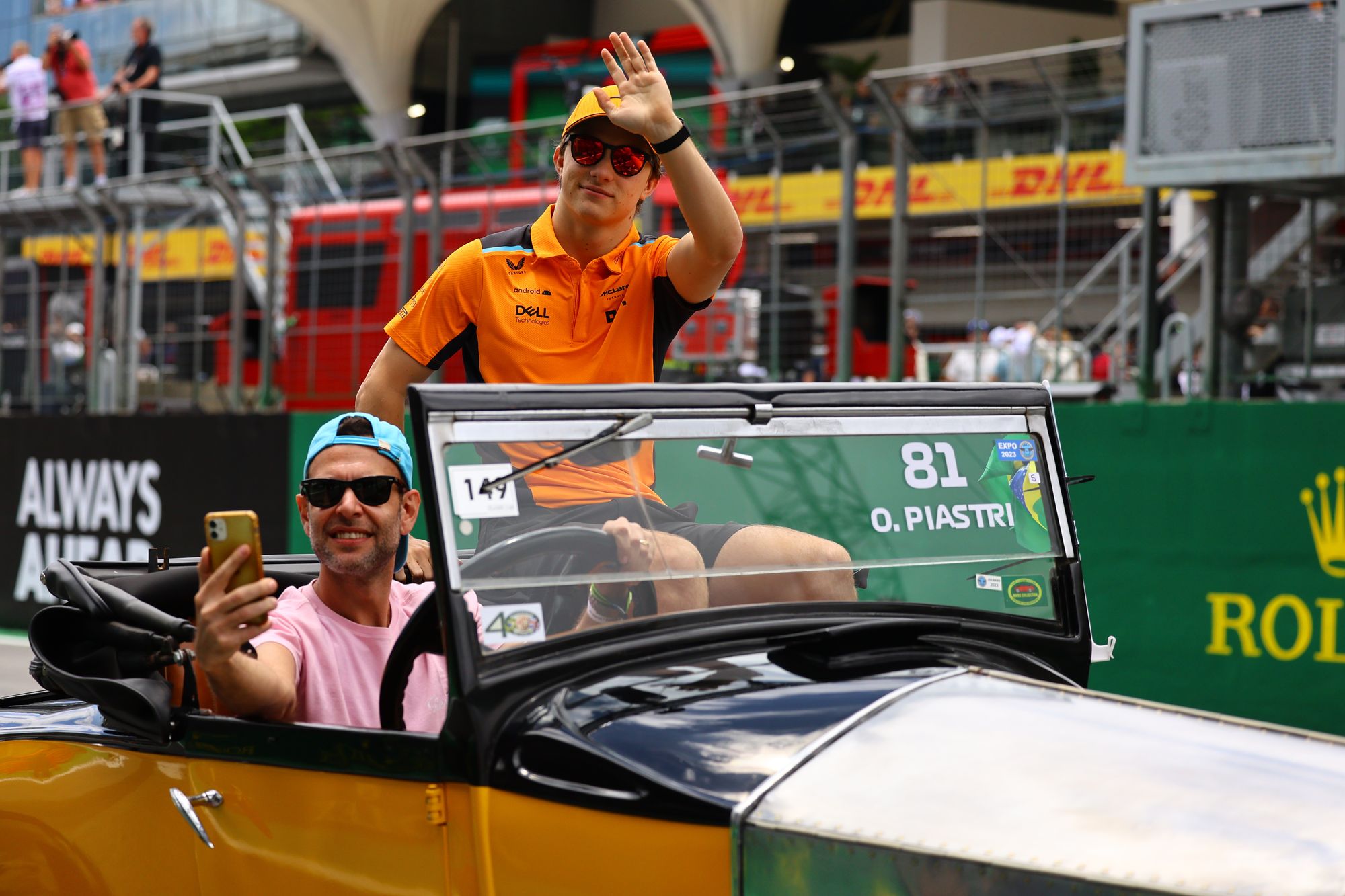 "Yes, there has been bad luck but I think at the same time, the saying 'you make your own luck' is very true," he said.
"From myself and the team, Friday we didn't execute as well as we should have. And in some ways, that's put me in 10th on the grid and left me more at risk of stuff like that happening.
"If I was starting where Lando was starting, or further up front, I wouldn't have been in that crash.
"You've got to try and put yourself in the best position possible, there's no point blaming bad luck and not reflecting on things you can improve."
It is easier to be magnanimous and shrug things off after something that is blatantly not your fault. However, Piastri could easily have ended this weekend on the defensive.
He was not on team-mate Norris's level for pace, had a scrappy qualifying and struggled a little in the sprint after making a mistake on the opening lap.
And while Piastri spent a frustrating grand prix a lap down (having been able to rejoin with a badly-damaged car because of a red flag following the incident that screwed him over), Norris capped a superb weekend with a fine second place.
There are one or two drivers who could easily fall into the trap of bemoaning their misfortune and pining for what was supposedly possible for them if only things went their way.
Another way to go, though, is to take some agency within a negative scenario. In this case, Piastri identified his contribution to a weak qualifying on Friday.
He could easily have shifted the blame – to the team's poor timing for the one lap everybody got at the start of Q3 when the weather was turning, or the significant change of wind direction and gust as he approached Juncao that triggered his spin.
Norris was negatively impacted by the circumstances too but he still dealt with it better.
"It was looking good until the last two corners where it went very wrong," Piastri said.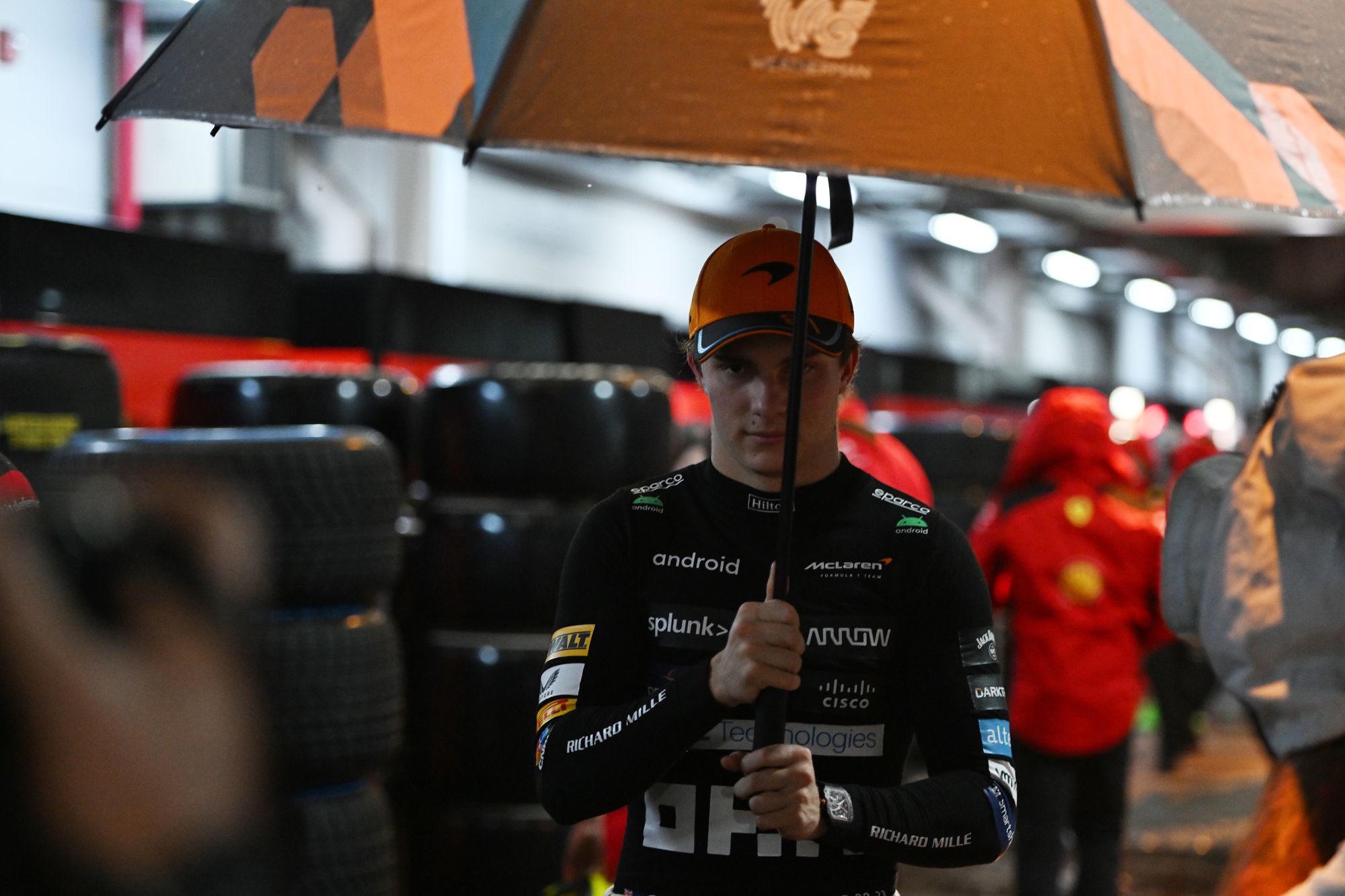 "There's definitely a few lessons to learn this weekend for myself especially and for the team. But it's pretty tricky around here to get it all together.
"For a first time I'm pretty happy with how the pace has been but unfortunately the execution's just not quite been there."
Piastri felt he was not driving particularly cleanly through a lot of the weekend on his first trip to Interlagos, especially over one lap.
He said "I just couldn't finish a lap" and suspected he might have been "trying a bit hard", which was compounded by the limited running of a sprint weekend given he had not been to this circuit before.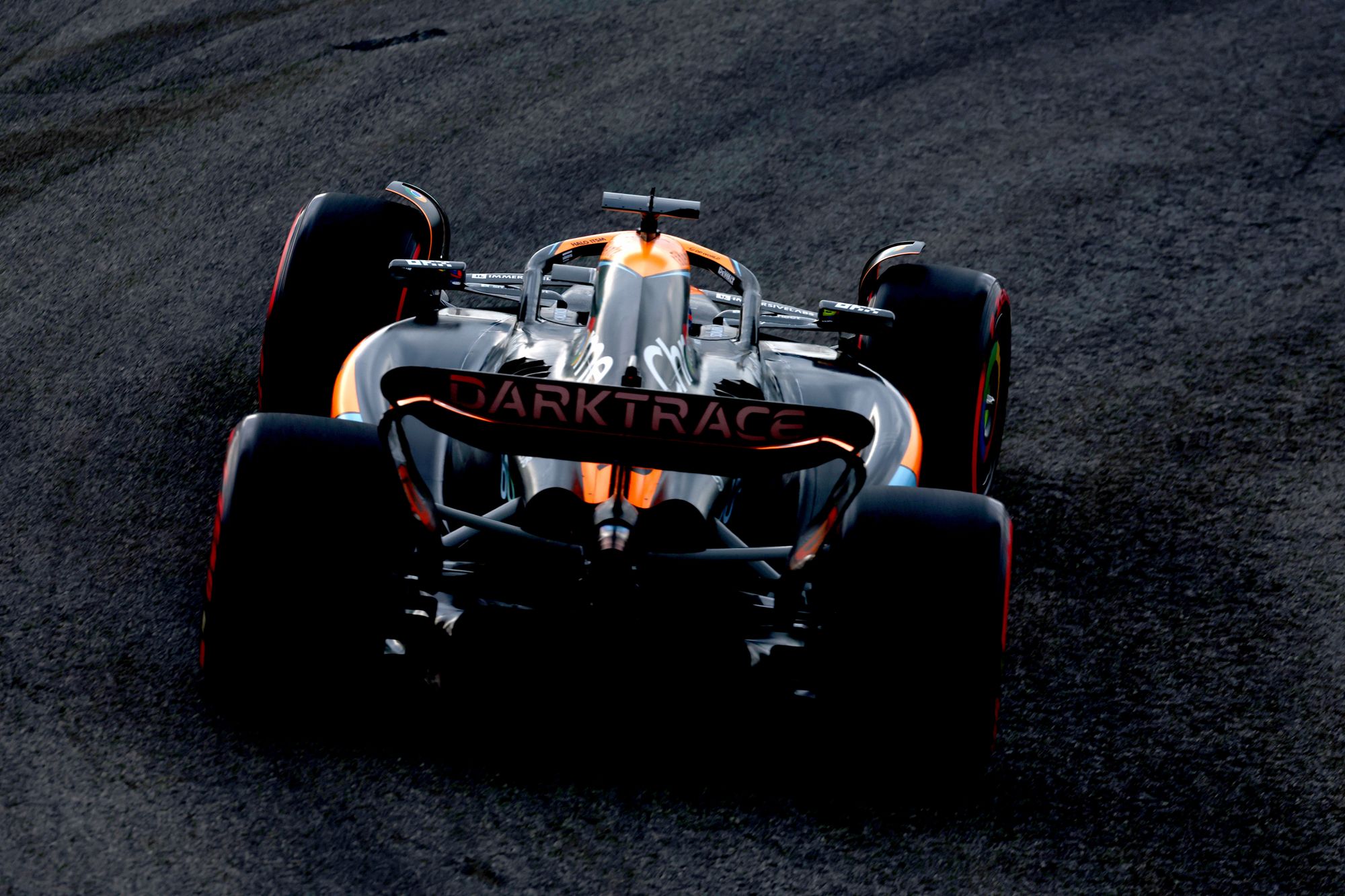 McLaren also pointed out that the sprint race was Piastri's first real long run of note, so was a bit trickier than what Norris endured, but then the lessons he learned from that couldn't really be used to full effect in the grand prix because of the early setback. And the pace looked worse than it should have because he continued with a damaged car.
Instead of licking his wounds, Piastri also saw some positives. He felt there were lessons in racecraft, and race and tyre management across the whole weekend.
"I've got an extra 70 laps that I otherwise wouldn't have had," Piastri said of an otherwise futile grand prix.
"I learned a lot just in general but also for when I come back next year.
"I had some clear things I wanted to try and improve on, I experimented with that a lot, some things successful, some not.
"But it's very rare you get an opportunity like that to try things like that.
"Of course, I'd prefer the opportunity to not come up in the first place but when it's there, you've got to capitalise on it with the lack of testing we have."
That focus on what he could do better next time and the ability to put it into action have been defining characteristics of Piastri's rookie season so far.
It will be interesting to see how this trait evolves when Piastri is dealing with higher stakes and has lost the safety net of being a rookie, a status that affords you the time to make mistakes and learn from them.
But as this methodology is engrained in his nature, it seems unlikely he'll start pointing fingers everywhere else the longer he stays in F1.
And his demeanour is such that he seems unlikely to match the extreme burst of frustration of a Norris or a Leclerc, so he may just continue to share a great trait with them and even have a potential further benefit of almost all emotion being stripped out of it.
That could serve Piastri very well in the never-ending quest for self-improvement that can be the difference between good and great F1 drivers.