Haas will switch to a Red Bull-style car concept before the end of 2023 with what is set to be the Formula 1 team's biggest ever in-season upgrade.
The Ferrari customer team has persevered with a car design that features wide sidepod inlets and high-walled edges, and a sidepod surface that drops down in the middle to create a channel that runs to the rear of the car.
It will finally abandon this by moving to what has become the much more conventional design with greater emphasis on the sidepod's constant downwash, which on the Red Bull is twinned with a very small mouth of the sidepod and a dramatic undercut.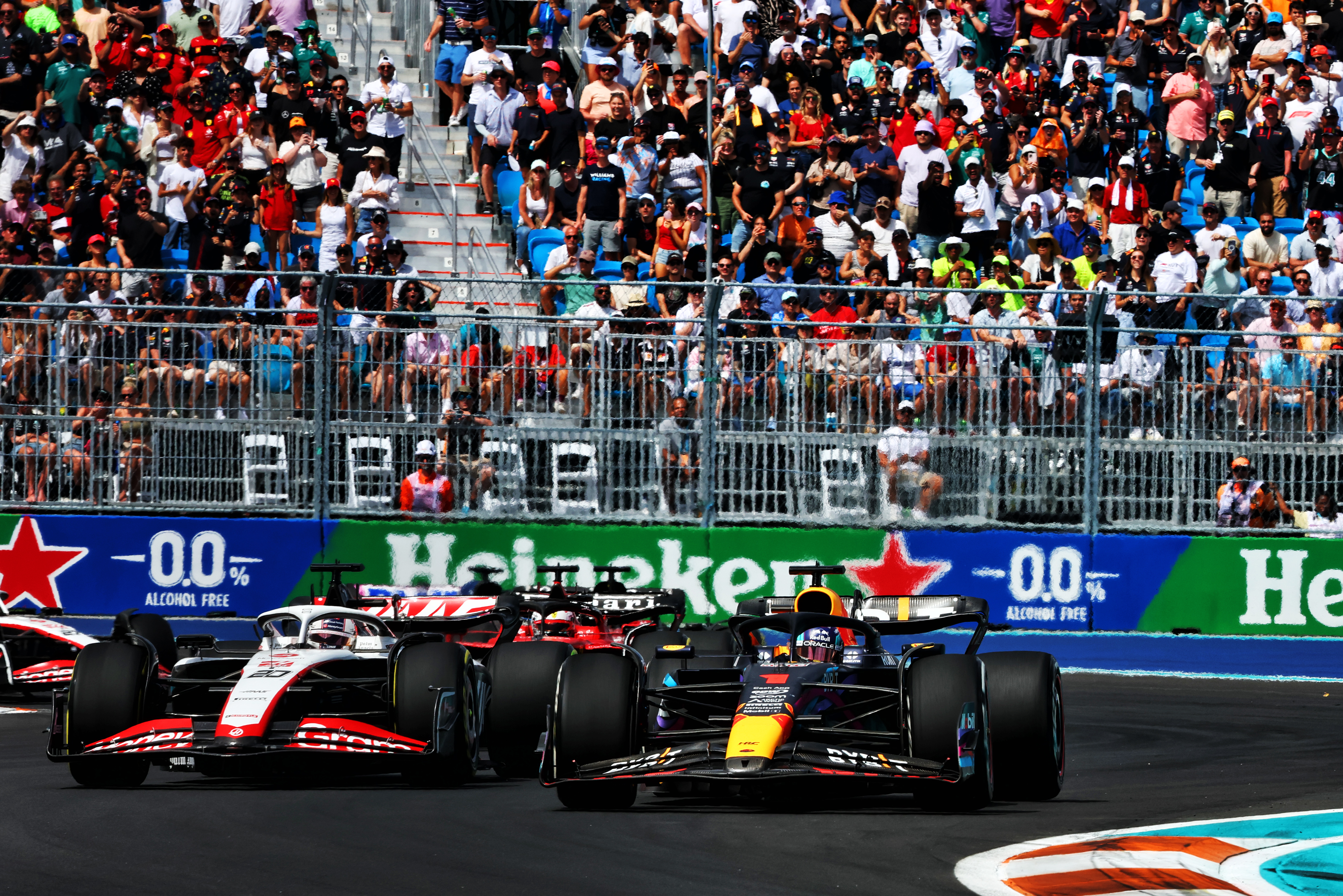 Haas realised one month or so before the summer break that its design concept had hit a performance ceiling, whereas others like McLaren had made significant changes and made big gains instantly.
That prompted Haas to abandon plans to bring regular upgrades to the initial VF-23 concept and make a fundamental design switch before the end of the year – expected for next month's United States Grand Prix at Austin – which team boss Guenther Steiner said would be the biggest change Haas has ever made in-season.
"The concept of the car will change, go in that [downwash] direction," Steiner said in Singapore on Thursday when asked by The Race how much the car is likely to change this season.
"You're limited with your chassis and a few other things as you all well know, but we are trying to go to that downwash shape now, like everyone else has got."
He added: "We know the direction for next year. We weren't sure, should we do it this year or not, and then next year we go full that route.
"We had to say, 'Let's do something this year' so at least we learn as much as possible for next year on that concept and maybe learn something which we can then integrate in next year's car as well."
Asked by The Race how much instant progress Haas expected from the upgrade and how much its introduction would be about unlocking more potential Steiner said the team's "biggest problem" with its existing concept was that it "couldn't find any performance anymore".
"We developed the whole year and there was nothing there anymore," he said. "And at some stage you need to decide, 'We need to do something different here'.
"We cannot keep on banging our head against the wall, crying and obviously the other ones, you look at the other cars and just see, they keep on finding [performance]: McLaren changed the system like this, they find something, [and] at some stage you need to say, 'We need to change concept, we need to face reality'."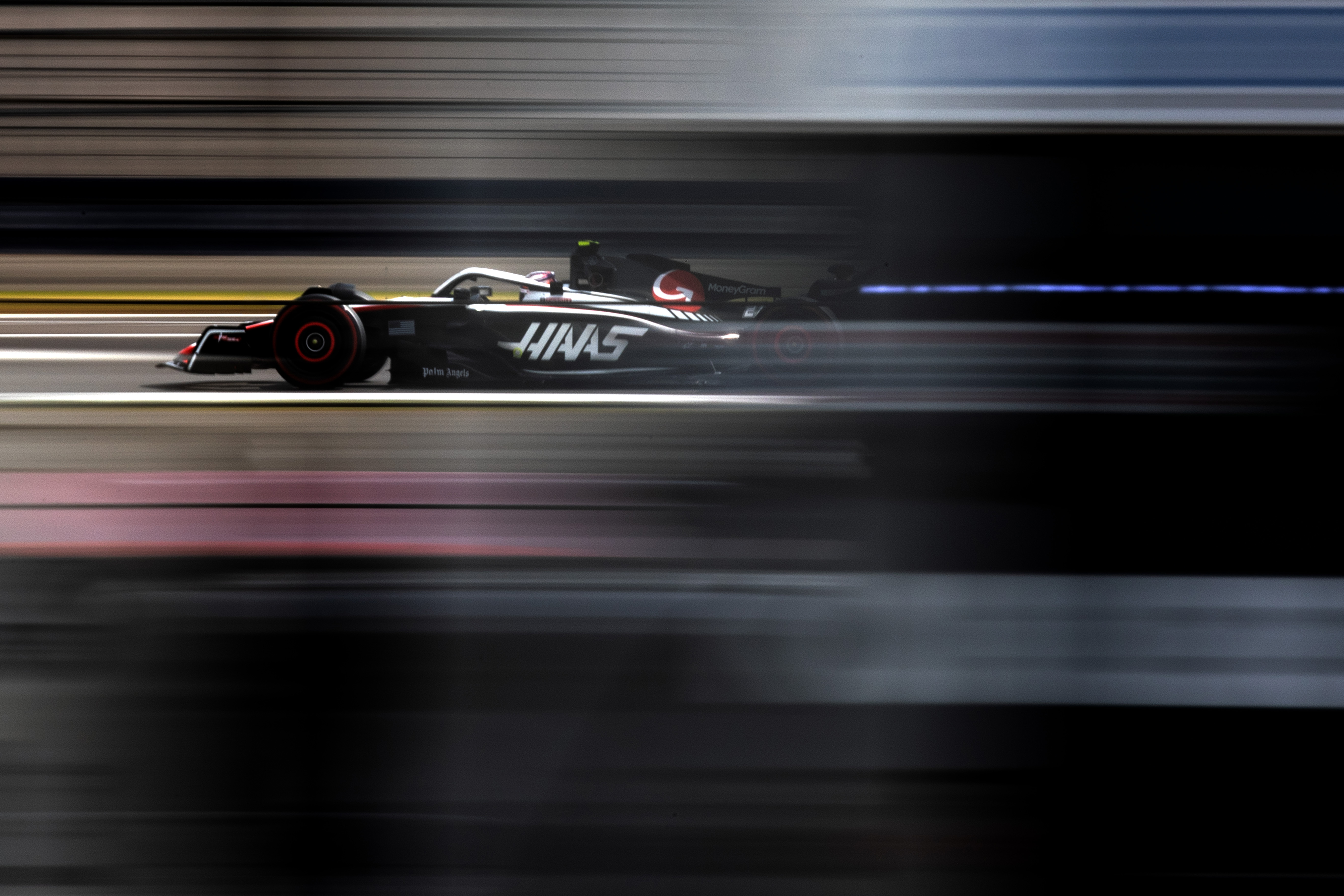 Driver Nico Hulkenberg has performed qualifying heroics in the 2023 Haas this season but almost invariably slumped in races as underlying issues with following other cars and managing the rear tyres have rendered the VF-23 uncompetitive on Sundays.
He recently stated that Haas needed some "magic" to overhaul Williams in the fight for seventh in the championship and while he was wary of predicting this update can achieve that, Hulkenberg said it could be "an early Christmas present" and that something this significant had clearly become necessary.
"We've explored this car pretty much in every possible way now," said Hulkenberg.
"And the performance isn't there enough. So, it's time to change the concept and philosophy.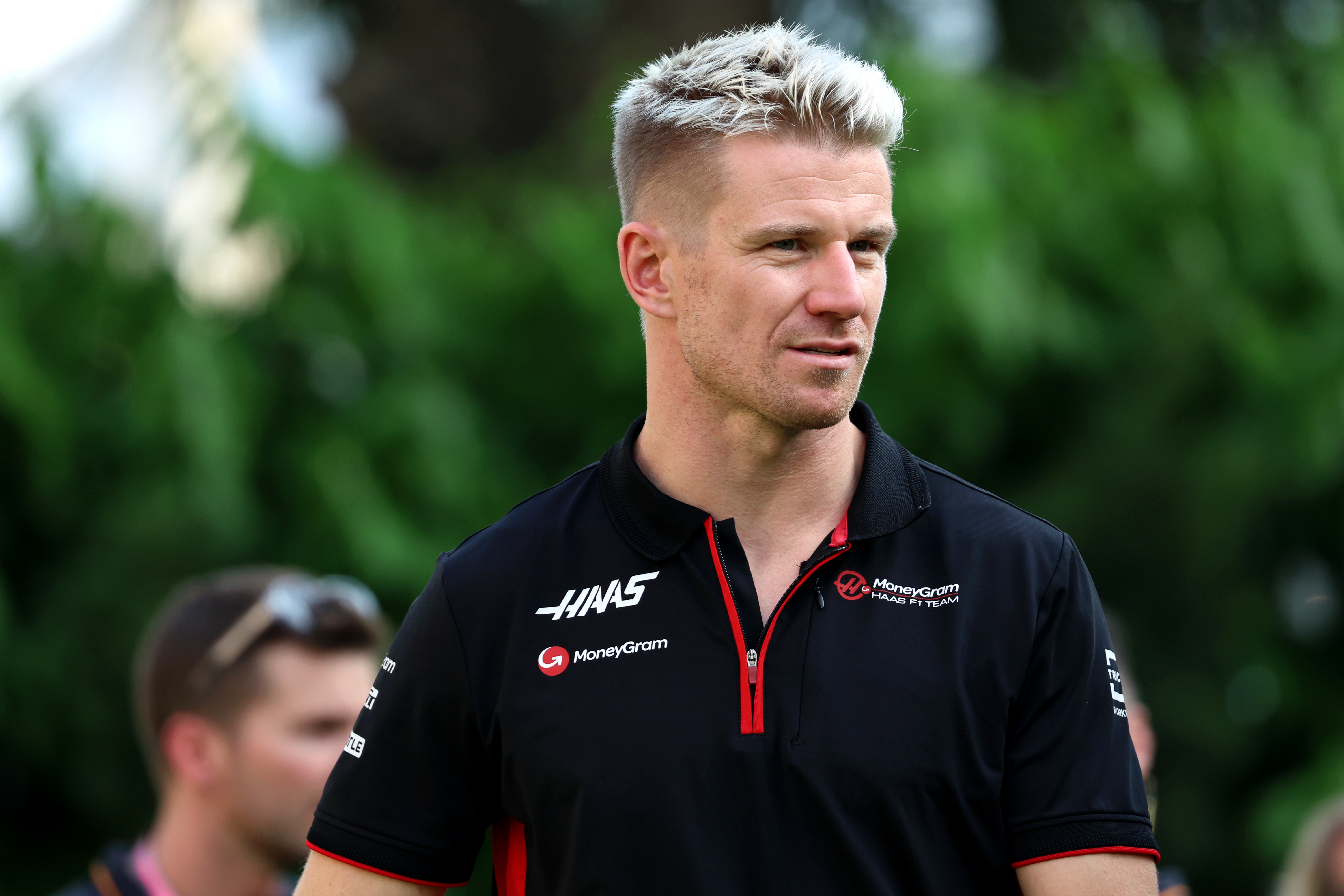 "We're also the last team with that kind of philosophy still, and it clearly got overtaken this year as the year went on by other teams with other concepts.
"I guess that says something."
He added: "It started to look like a little bit of a dead end a few months ago, because there wasn't enough coming out of it anymore."
The changes coming for Austin will be a precursor to a bigger redevelopment over the winter when Haas can make bigger revisions to the car architecture, including building a new chassis and revising the suspension.
"We got out whatever we could to go to the downwash option," said Steiner of the interim concept.
"We cannot push it any further [this year]."
Haas takes all the key mechanical components F1's regulations allow from Ferrari, including its suspension and gearbox, but must conduct all the aerodynamic work itself.
Steiner said that Haas also made its own important architectural choices, like the radiator placement that required its Ferrari-esque sidepod design.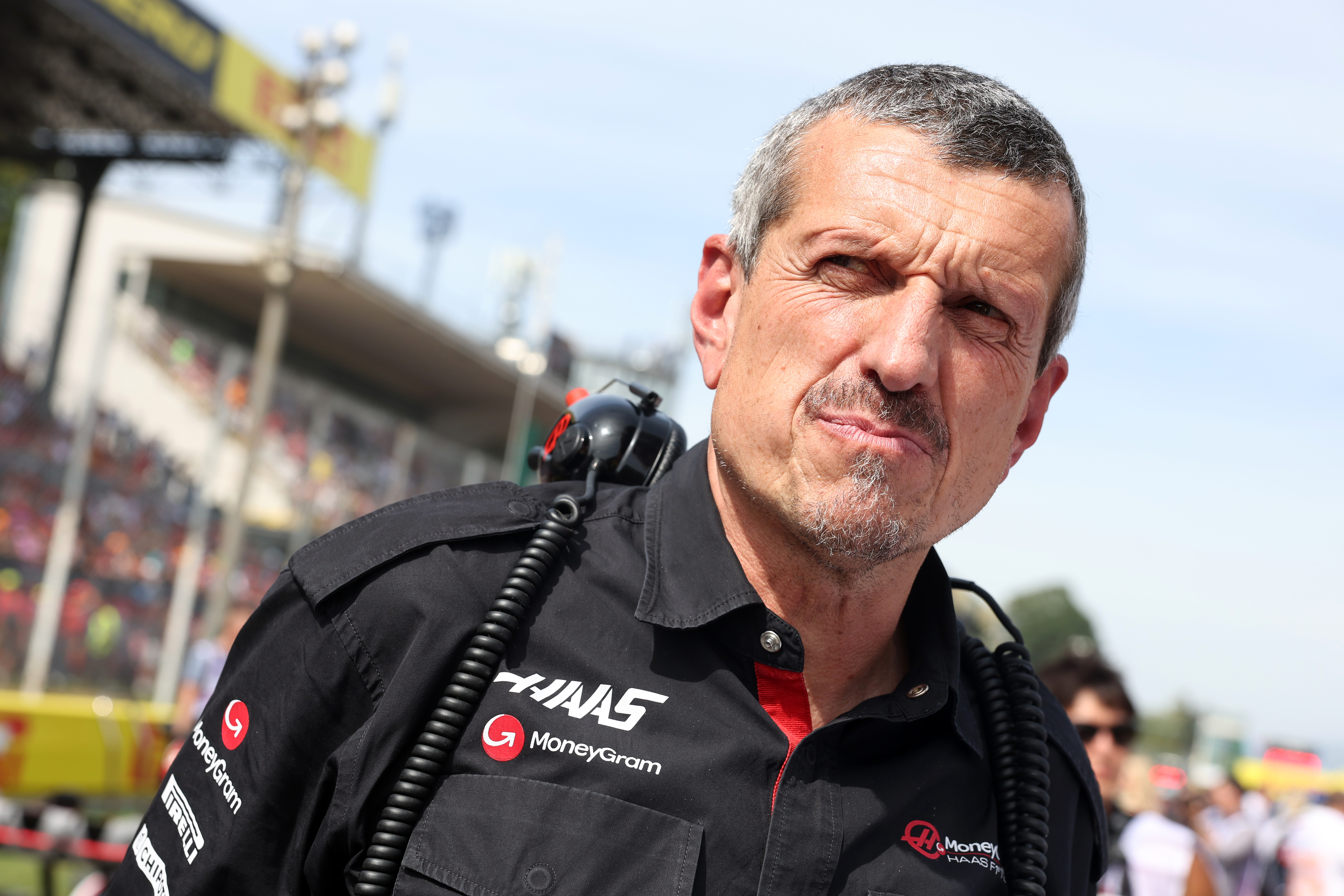 "We cannot change them now, just haven't got time to change radiators and those [other bits], your chassis, you can change, you can do everything but it wouldn't work out," said Steiner.
"But I don't think it's down to Ferrari. Yeah, their electronic boxes are there as well, but I wouldn't blame Ferrari for that one.
"Some of the stuff, we need to go close to them, but like the side impact structure we could have put it somewhere else if we wanted.
"But it would be very similar, because that concept that we are running now asked for that side impact structure to be where it is.
"So that is why it is where it is."