The most impressive part of an abject Italian Grand Prix for Haas last weekend was its unflinching and brutal self-criticism after its worst event of a tough Formula 1 season.
There is no hiding from how difficult Haas finds most races with its 2023 car, which can be very competitive in qualifying but falls to pieces in pace terms on Sundays. But the team at least has no intention of trying to hide to that. Monza was particularly bad and Haas fronted up to that afterwards.
It was partly the usual story – qualify OK, run on the fringe of the points early on, then fade. But it was a more aggressive example, with an unavoidable two-stop strategy, as Kevin Magnussen said there was "no chance" of making the faster one-stop work, ending with 17th and 18th at the chequered flag.
Only in Monaco, a messy race for both cars in which Magnussen was not running at the finish and Nico Hulkenberg got two time penalties, has Haas posted a worse result this year.
What made it into Haas's own press release from both drivers and the always brutally honest team boss Guenther Steiner reflected a real low point in 2023 and showed the extent of its current plight.
Magnussen called it the team's worst race and said Haas was slowest by a big margin, Hulkenberg said there was no performance, no balance and no tyre life. Steiner summed it up neatly when he said: "That's where you end up when you cannot compete."
To media after the race, Hulkenberg said: "Very much more of the same and even worse, to be honest, on the low-downforce package.
"Once the tyre has gone through the fresh kind of tyre life it's just one direction and that's backwards.
"We're just eating the tyre, the balance is poor, we're sliding a lot more than other cars. Can't keep the pace up, using more tyre.
"So, it was one of the toughest and worst races of the season."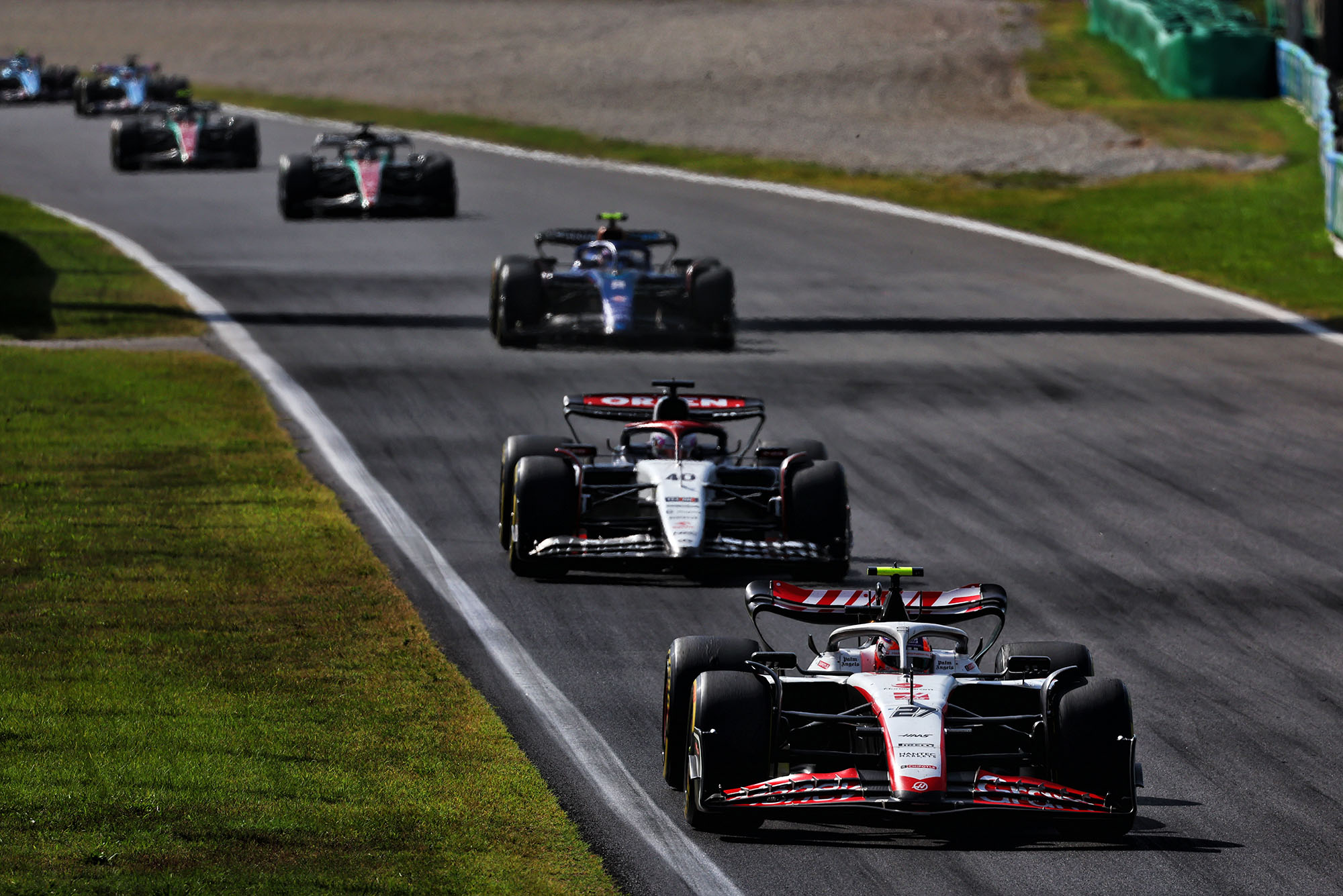 There are specific reasons for that. Haas is not just accepting this year for what it is. It is trying to improve its key weaknesses, but these efforts were irrelevant in Italy.
An upgrade at the previous race at Zandvoort featured a new front wing and revised rear brake ducts. It offered a glimmer of hope that the car would be able to follow in dirty air better and stop destroying its rear tyres as well.
But that hope was obliterated at Monza, where Haas was badly exposed by extremely hot weather and the fact the new front wing could not be used as it didn't work in a low-drag configuration, the implication being it could not be trimmed out enough to have a stable balance.
"Obviously, that's a big miss, not having a front flap ready for the new front wing," Hulkenberg said.
"I think we're the only team that didn't have any parts, any upgrades here this weekend.
"And quite frankly, we're not point-worthy also for that reason."
Magnussen cut an equally blunt figure post-race, which reflected a weekend that seemed to gradually go away from him. He said Haas has a steep hill to climb and called it a confusing slump after an encouraging final practice session.
"Horrendous, really bad," was an apt summary.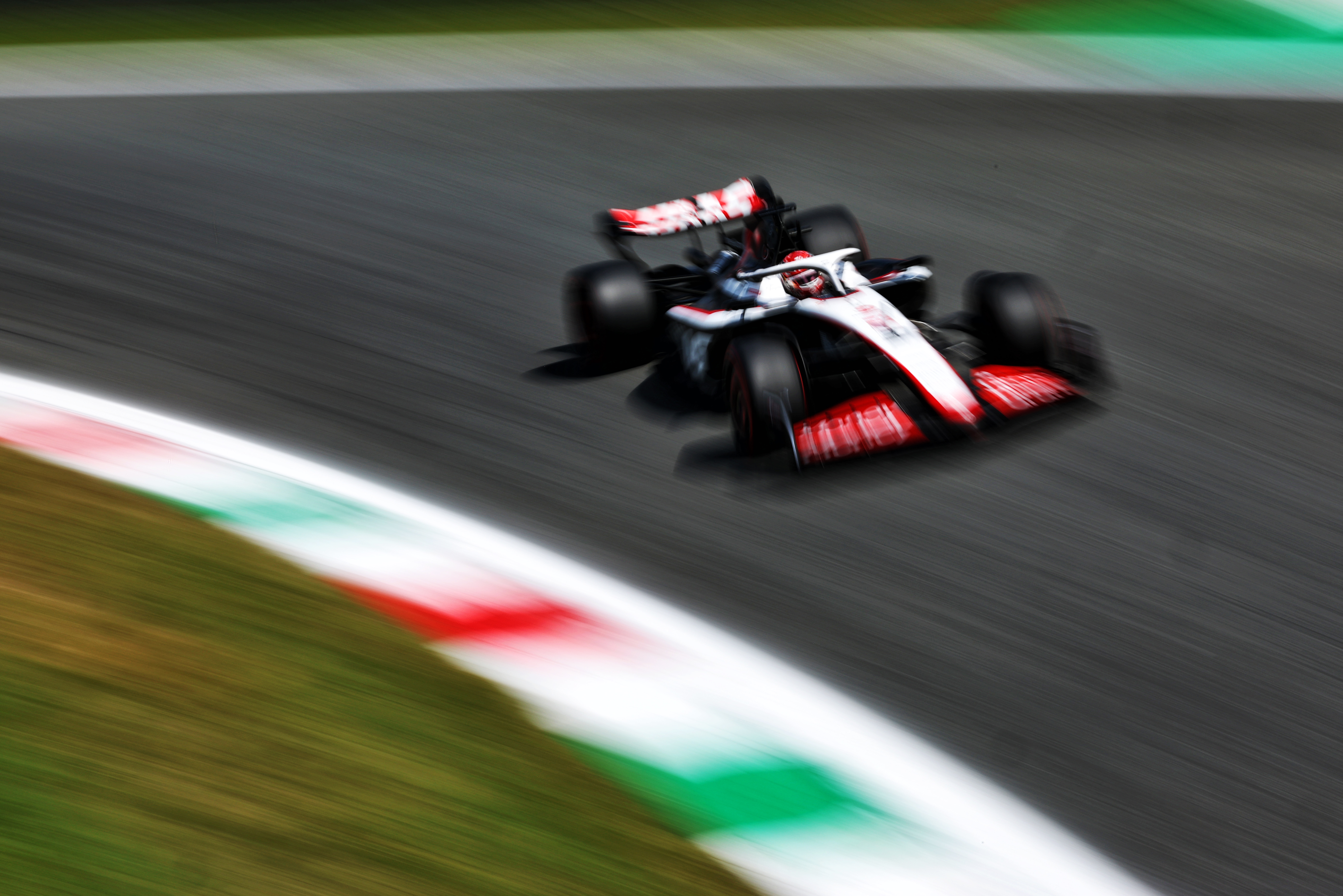 By comparison, Haas's would-be championship rival Williams banked another points finish and – barring something remarkable – has all but secured seventh in the championship with a 10-point advantage (when Haas has only scored 11 all season).
Haas can rival Williams for Saturday peaks but is nowhere near as big a threat on Sundays. Its main focus now is probably on stopping Alfa Romeo from stealing eighth, as only one point separates those teams now.
"To be honest, Williams, they look like they're gone," Hulkenberg admitted.
"They and McLaren obviously made huge progress this year.
"And I don't see how we can turn this around unless we find something really magic."
The relatively bright side is there were variables at Monza that will not apply again this season. And on reflection, there were characteristics and a feeling in the car that were simply much worse than at Zandvoort, so Hulkenberg interprets that as a positive for the recent upgrades.
The next few races, for example a return to a high-downforce set-up in Singapore, left him "cautiously optimistic" that Haas will at least stand a fighting chance, whereas at Monza "it felt like we were nowhere, everyone was just driving through us and we're not in the race".
Plus, there are more updates to come as Haas attempts to zero in on a solution to its chronic problems.
"We just have to be patient until we can bring those parts to the car," said Magnussen.
"At the end of the day, we've got a job to do and we need to crack on until we get those parts on the car.
"We can't cry about what we've got at the moment, we've just got to work with what we have and always try and get something out of it, no matter how difficult it looks."
And it hasn't looked any harder than it did at Monza.