A record total of 68 teams will compete over the coming days in the world finals of a Formula 1-backed initiative that boasts alumni up and down the current F1 paddock.
Established over two decades ago, F1 in Schools is a non-profit social enterprise that gives school children the chance to design and race their own miniature F1 cars – the best of which will take part in the world finals in Singapore in the days prior to the grand prix weekend.
The students use professional CAD (computer-aided design) software to help design, analyse, manufacture, test and race the cars along a 20-metre track.
Each season has its own set of technical regulations just like F1, with 2023's big addition being the requirement for teams to include a halo device on the cars.
It's not solely about producing the fastest car as the teams are also judged on project management, marketing, teamwork, innovation and communication.
Leading that judging panel is The Race's own Gary Anderson, ex-F1 technical director at Jordan and Jaguar.
"It's a very exciting programme and the main buzz I get is the teams from all over the world arriving with their own interpretation of the rules," Anderson said.
"We talk a lot about the grey areas in motorsport and even with these small cars there is room for interpretation.
"It's lovely to sit with these teams and have a chat with them about how they came up with something. Some of the ideas are absolutely fantastic."
Given the complexity of the regulations and intense competition, it's no surprise that the series has produced countless graduates to F1 teams such as Matt Cruickshank, who went on to work for Red Bull under F1 design genius Adrian Newey just three years on from competing in F1 in Schools in 2008.
And the graduates aren't limited to science, technology, engineering and maths (STEM) careers either – with many going into PR and marketing within F1 as well as those who are having successful careers outside of motorsport.
"My favourite part at the world finals is the racing," Anderson added.
"Racing is my forte, I've been involved a long time in it, and there's lots of other disciplines in the world finals but the racing for me is definitely the thing I like the most.
"When someone wins it, you can see the effort the team has put in and the enthusiasm, it's lovely to see some of the other teams really backing each other up.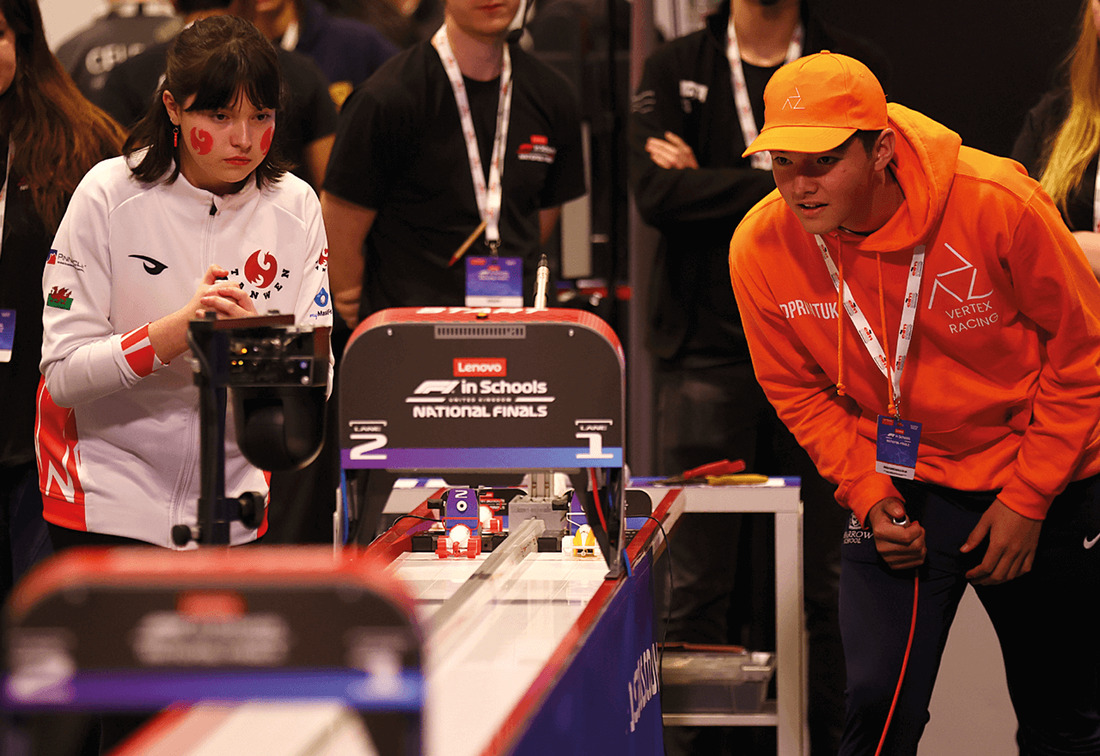 "They all work together, if somebody needs some parts or help or something, the other teams really work together.
"Some of the students will go to F1 [in the future] and this is to try and give them the first stepping stone that allows them to take that path in life and understand a little bit about what Formula 1 can give them back. But also what they can do for F1."
F1 in Schools is putting its record-breaking list of entries down to "F1's increasingly global popularity, especially among younger audiences".
Allied to that is the 34% increase in women tuning in, a trend mirrored by F1 in Schools's own push to increase the diversity of its applicants in recent years, with a 60/40 male/female gender split in last year's world finals a result of those efforts.
F1 in Schools has a global reach with competitions in 60 countries, 26 of which will be represented in the world finals by over 400 students. To get to those world finals the teams have battled through national and regional competitions.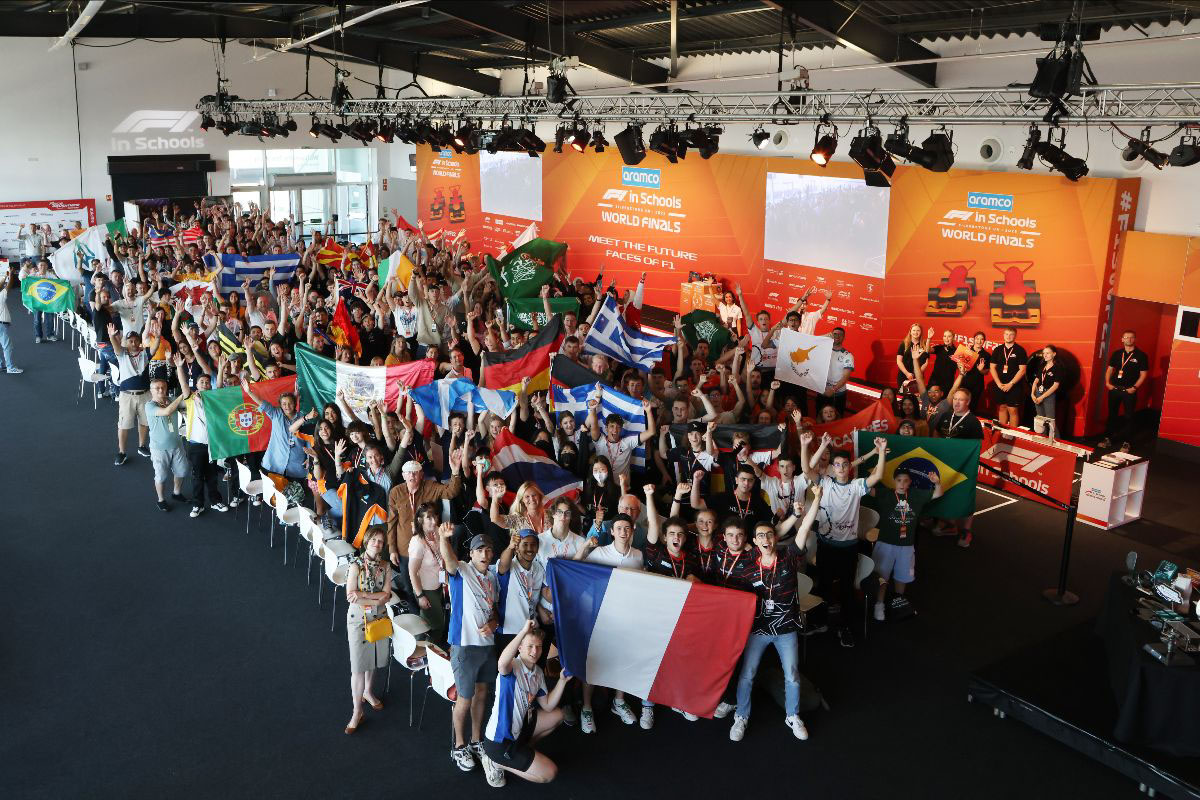 "The 2023 Aramco F1 in Schools World Finals is set to be the biggest edition of our global STEM challenge to date," said Andrew Denford, the long-standing chairman and founder of F1 in Schools.
"With F1's growth and an increasing interest in STEM activities, we have been able to branch into new territories and that has been reflected in a record number of entries.
"We are eagerly anticipating the week of the Singapore Grand Prix to crown our new world champions."
The world finals will take place from September 10-13 in the week of the Singapore GP at Resorts World Sentosa. Previous finals have been held in the likes of America, Australia, Malaysia, Abu Dhabi and various cities in the UK.