When Sky Sports F1 reporter Ted Kravitz suggested to Mercedes team boss Toto Wolff that "you've got to take your hat off" to Max Verstappen's record achievement of winning 10 consecutive Formula 1 grands prix, Wolff's metaphorical hat actually stayed firmly on.
"Our situation was maybe a little bit different because we had two guys fighting against each other within the team," he replied.
"I don't know whether he cares about the record. It's not something that would be important for me, any of those numbers.
"It's for Wikipedia. Nobody reads that anyway."
Given the historic bad blood between Mercedes and Red Bull, Wolff's dismissive response was not too surprising.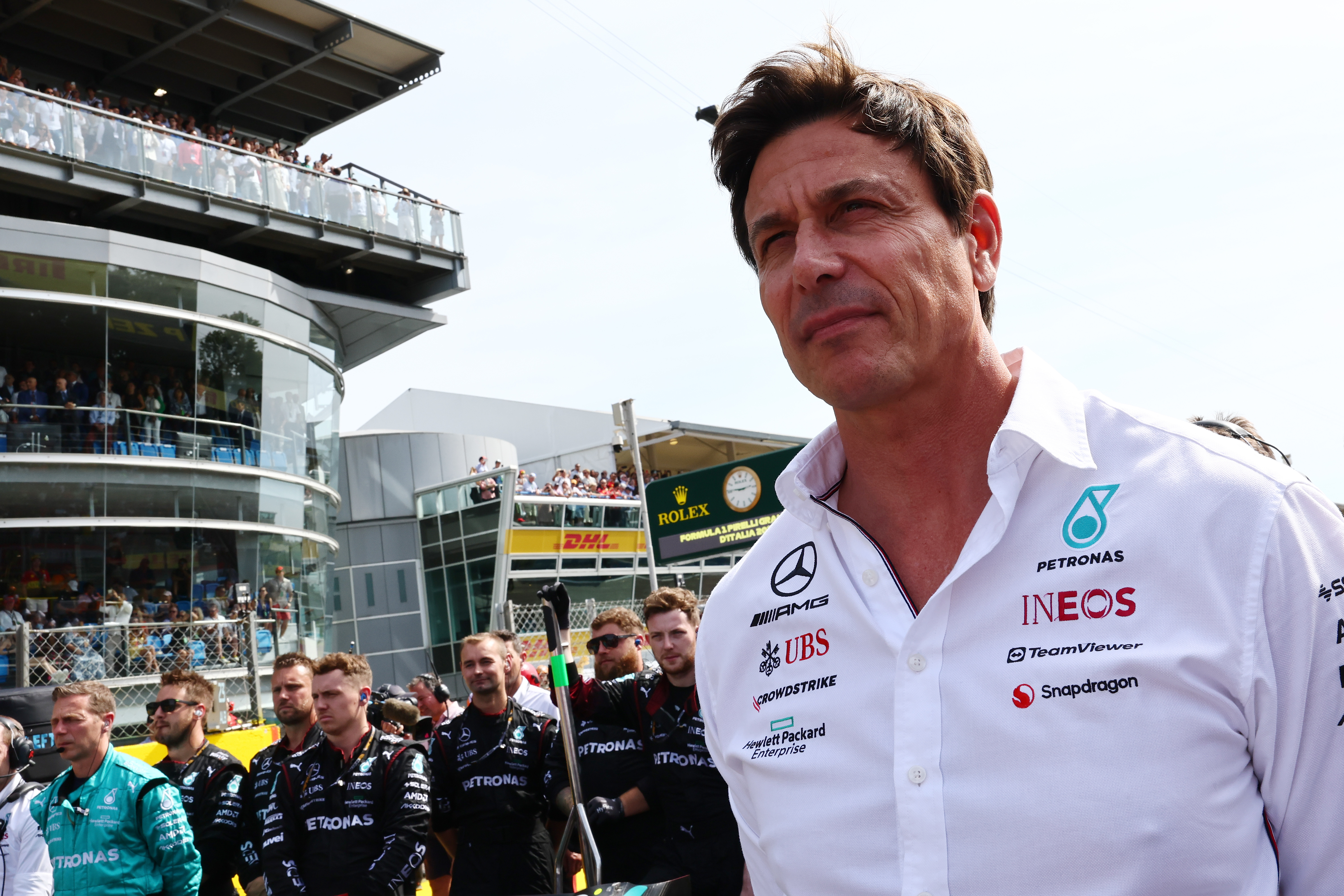 But in his later media session, he expanded on it and doubled down to a degree, explaining that to him that particular statistic – consecutive victories – had never carried any weight.
"For me, these kinds of records are completely irrelevant. They were irrelevant in our good days in Mercedes," Wolff insisted.
"I don't know how many races we've won, or in a row. I didn't even know that there was a count on how many races in a row you win.
"Therefore asking me for comment on some achievement is difficult because it never played a role in my own life.
"But the result itself shows that a great driver in a great car are competing on an extremely high level."
For the record, even in Mercedes' finest seasons none of its drivers managed more than five wins in a row (Lewis Hamilton did it in both 2014 and 2020), while the team pulled off 10 consecutive wins multiple times but didn't get close to the 15 Red Bull now stands on.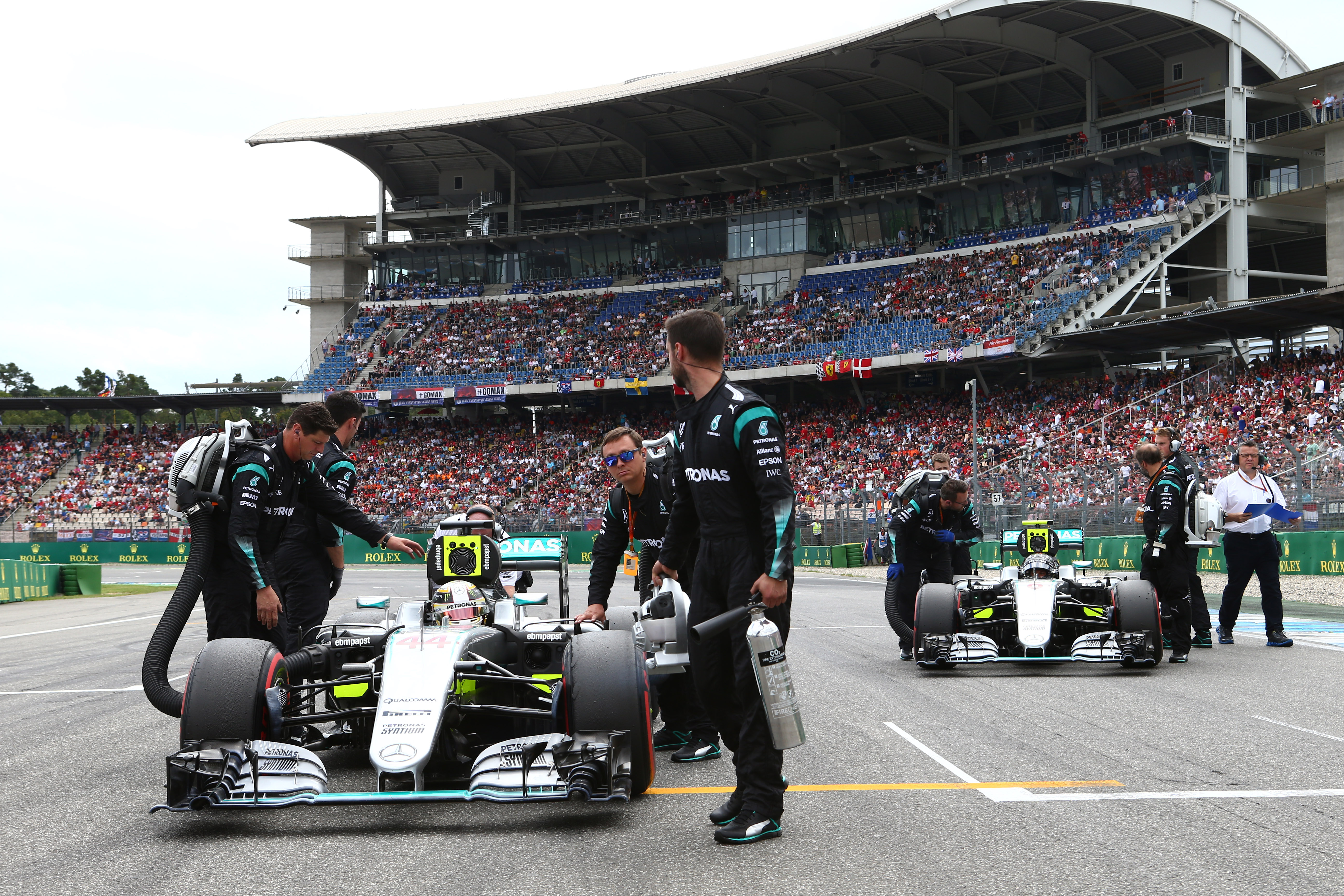 A mix of reliability being less robust even for the dominant team in the early years of F1's hybrid era, Ferrari (and sometimes Red Bull) managing to be a sterner challenge for Mercedes at times than anyone has managed to be for Red Bull this season, and that team infighting between Hamilton and Nico Rosberg Wolff mentioned all contributed to the consecutive wins records never really coming onto Wolff's radar.
And given that what F1 teams and drivers are really all about is winning championships rather than the exact statistical route to those championships, it's unlikely Red Bull or Verstappen would have craved – or even given much thought to – the prospect of consecutive wins records until they suddenly ended up on the cusp of them.
But that doesn't mean they don't matter or shouldn't be celebrated.
So Red Bull, quite rightly, did so, while subtly biting back at Wolff.
"Look, I don't want to get drawn into to commenting on that," said team principal Christian Horner when Wolff's comments were put to him.
"Max, what he's doing, he's breaking records, he's driving at an unbelievable level.
"And I don't think there's anybody in the world right now there could beat Max Verstappen in this car, that's for sure.
"You have to recognise and applaud what Max is doing at the moment. It's very special, to achieve what he's achieved.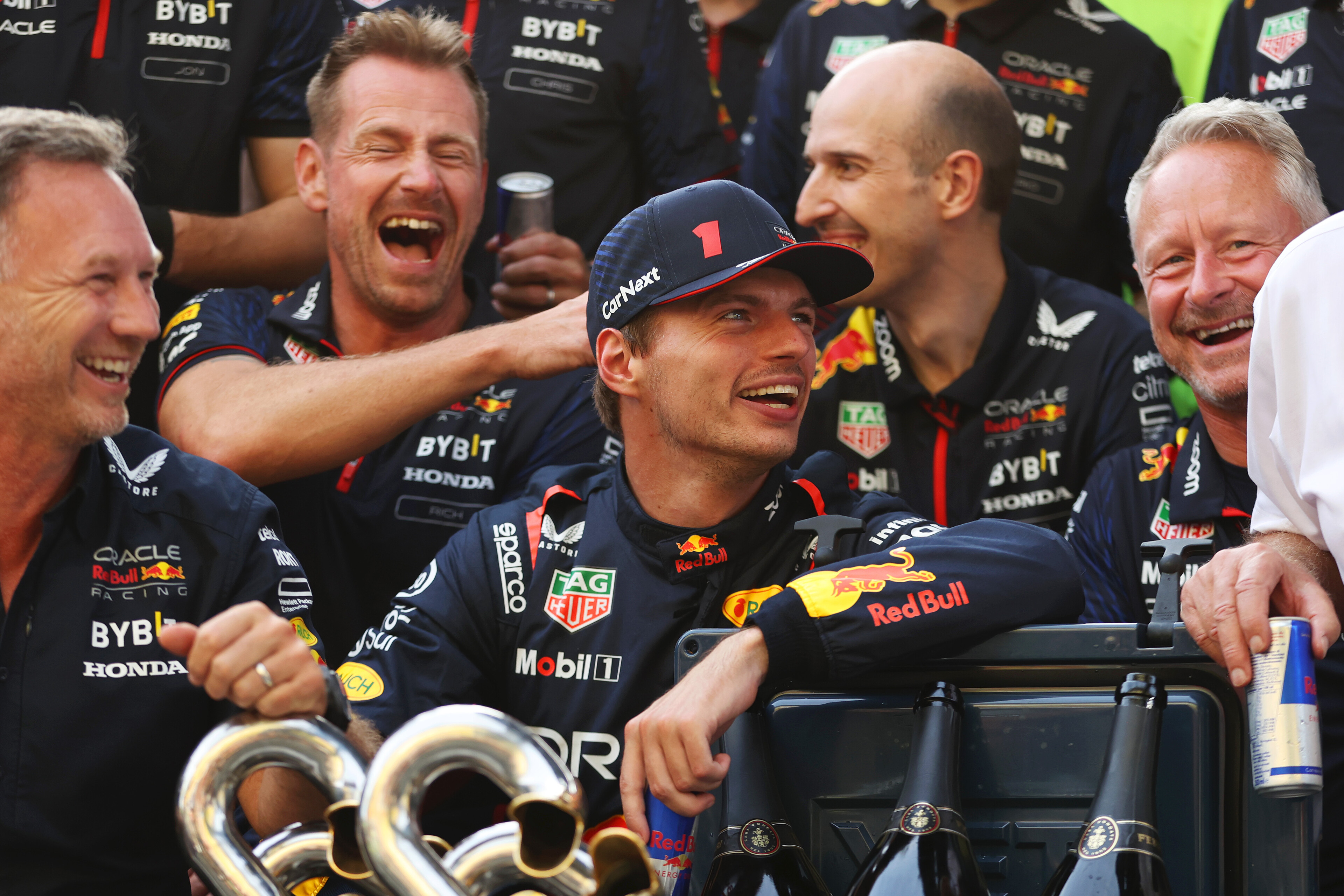 "We shouldn't detract from that in any way.
"In sport, things like this happen very rarely.
"It's a golden moment for him and certainly a golden moment for the team."