Reigning Formula 1 champion Max Verstappen has made it pretty clear that he was unimpressed with Mercedes team boss Toto Wolff's reaction to his record-setting winning streak.
Verstappen became the first-ever F1 driver to win double-digit grands prix in a row at Monza as he converted a second-place start to a 10th consecutive win.
But the Red Bull driver reaching that mark elicited a surprisingly dismissive reaction from Wolff, who described it as being "for Wikipedia, nobody reads that anyway" when asked about it by Sky Sports F1.
Wolff also stressed that back in Mercedes' most dominant years it "had two guys fighting against each other within the team", strongly implying he does not see this as being the case for Verstappen with team-mate Sergio Perez.
And he then doubled down on it in front of the written media, saying "these kinds of records are completely irrelevant", although conceding the streak reflected "a great driver in a great car".
That last concession was not enough for Verstappen – who could've driven for Wolff had his career worked out just slightly different, given Mercedes' well-known interest in him before his F1 graduation – to take a particularly favourable view of Wolff's comments.
And, having already responded quite firmly to Lewis Hamilton's suggestion that he's had much easier team-mates than Hamilton himself, Verstappen was again blunt when asked whether he was disappointed in Wolff's choice of words ahead of the Singapore Grand Prix.
"No, I'm not disappointed in that," he said, which is where the pleasantries ended.
"I mean, they had a pretty s**t race, so probably he was still pissed off with their performance."
Mercedes' two drivers George Russell and Hamilton finished fifth and sixth in that Italian GP respectively, keeping their on-track positions despite a pair of five-second penalties.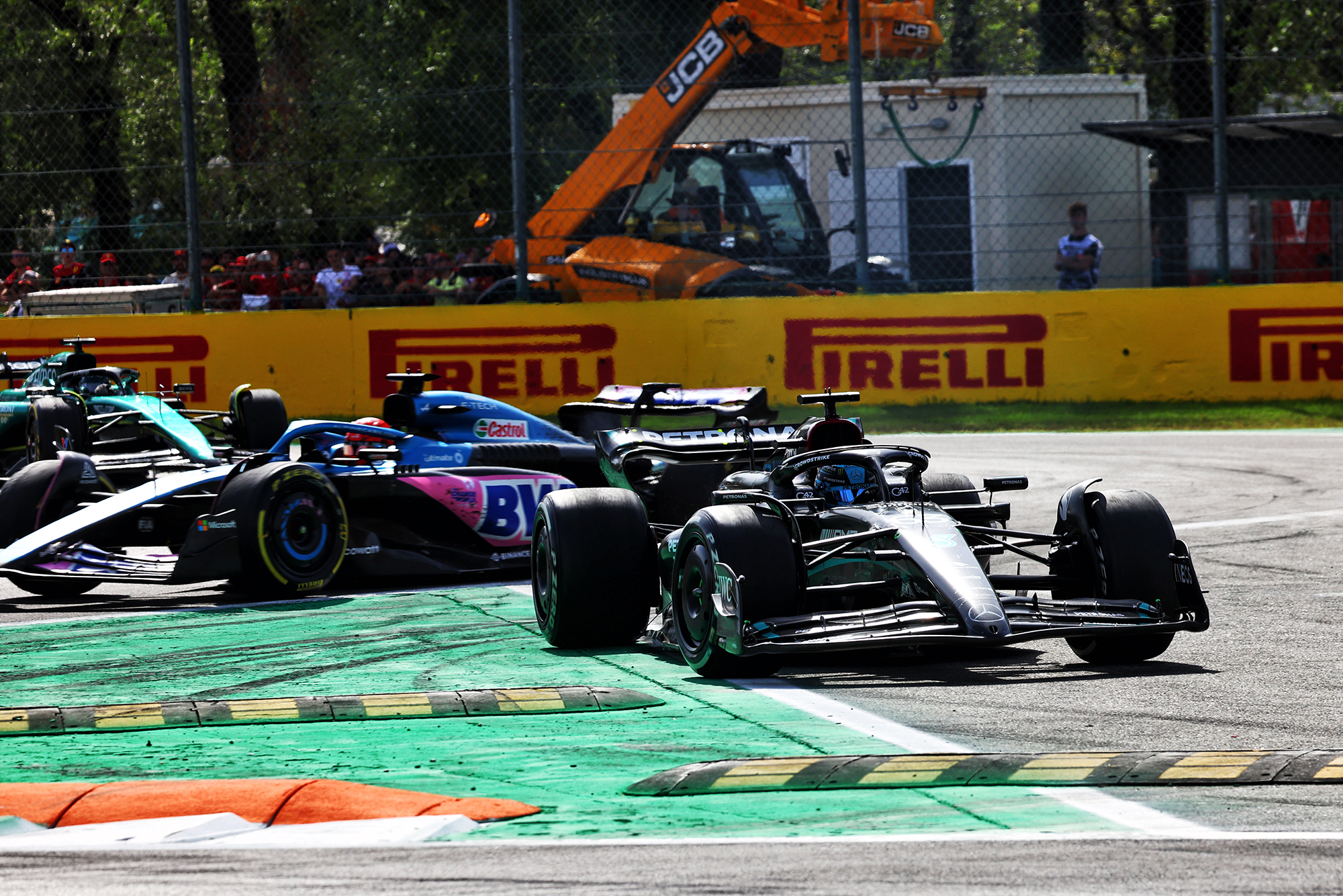 It was hardly an unusually bad result by the standards of Mercedes' 2023 – though it did come on a weekend where Mercedes wasn't just clearly outmatched by Red Bull but by Ferrari.
"He almost sounds like he's an employee of our team sometimes," Verstappen continued, seemingly referencing the fact Wolff's comments on Red Bull often make headlines – albeit this is of course a byproduct of the questions he gets asked.
"But, uhh, luckily [he is] not.
"I think it's just important that you focus on your own team. That's what we do as well. That's what we did in the past as well, when we were behind them and when they were dominating.
"I think you should be able to appreciate when a team is doing really well. Which I think we've done in the past, because it worked also as a kind of inspiration. To see someone that dominant, it was very impressive at the time.
"We knew that we just had to work harder, try to be better, and try to get to that level. And now that we are there, we are very happy, of course, that we are there. And we are enjoying the moment.
"Honestly, that's all I can say about it."