Formula 1 is launching a diversity and equality taskforce to increase opportunities within the championship and will make a strong and visual stand against racism at the Austrian Grand Prix.
The Black Lives Matter movement has been reignited in the public eye in recent weeks following the killing of George Floyd by a white police officer in the United States of America.
"It will not be a one-week or one-year theme that disappears as issues disappear from headlines, it will underpin the Formula 1 strategy" :: F1 statement
F1 world champion Lewis Hamilton criticised the silence in his industry in the days following Floyd's death, has been a vocal participant in the movement online and joined a protest in London last weekend.
While other motorsport championships like NASCAR and sporting competitions such as English football's Premier League have marked their return to action following the coronavirus pandemic with Black Lives Matter activities, F1 has yet to start its season or make a public step.
Managing director of motorsport Ross Brawn did pledge F1's full support to Hamilton and those protesting racial discrimination, though, and the championship has now announced its first actions under the #WeRaceAsOne banner.
When the F1 season finally starts in Austria next week there will be a "strong and visual stand that racism must end".
More details will be announced prior to the first Red Bull Ring race but F1 will also establish a diversity and equality taskforce setting out clear pledges to increase diversity and opportunity in grand prix racing.
F1 has promised "it will not be a one-week or one-year theme that disappears as issues disappear from headlines, it will underpin the Formula 1 strategy to make a tangible difference in our sport and society".
It announced a diversity strategy alongside its sustainability plans last year, but recognises it must do more.
"During the race weekend in Austria we will take a stand against racism," an F1 statement read. "This will include visual displays of support in the fight against racism.
"In addition to the visual display of support we will also announce later this week clear pledges to increase diversity and opportunity in our sport.
"This will include setting up a Formula 1 Task Force that will listen to people from across the paddock, including the drivers, as well as externals and make conclusions on the actions required to improve the diversity and opportunity in Formula 1 at all levels.
"Further details of the task force will be set out in the coming weeks and the visual displays of support at the first race will be seen for the first time during the race weekend."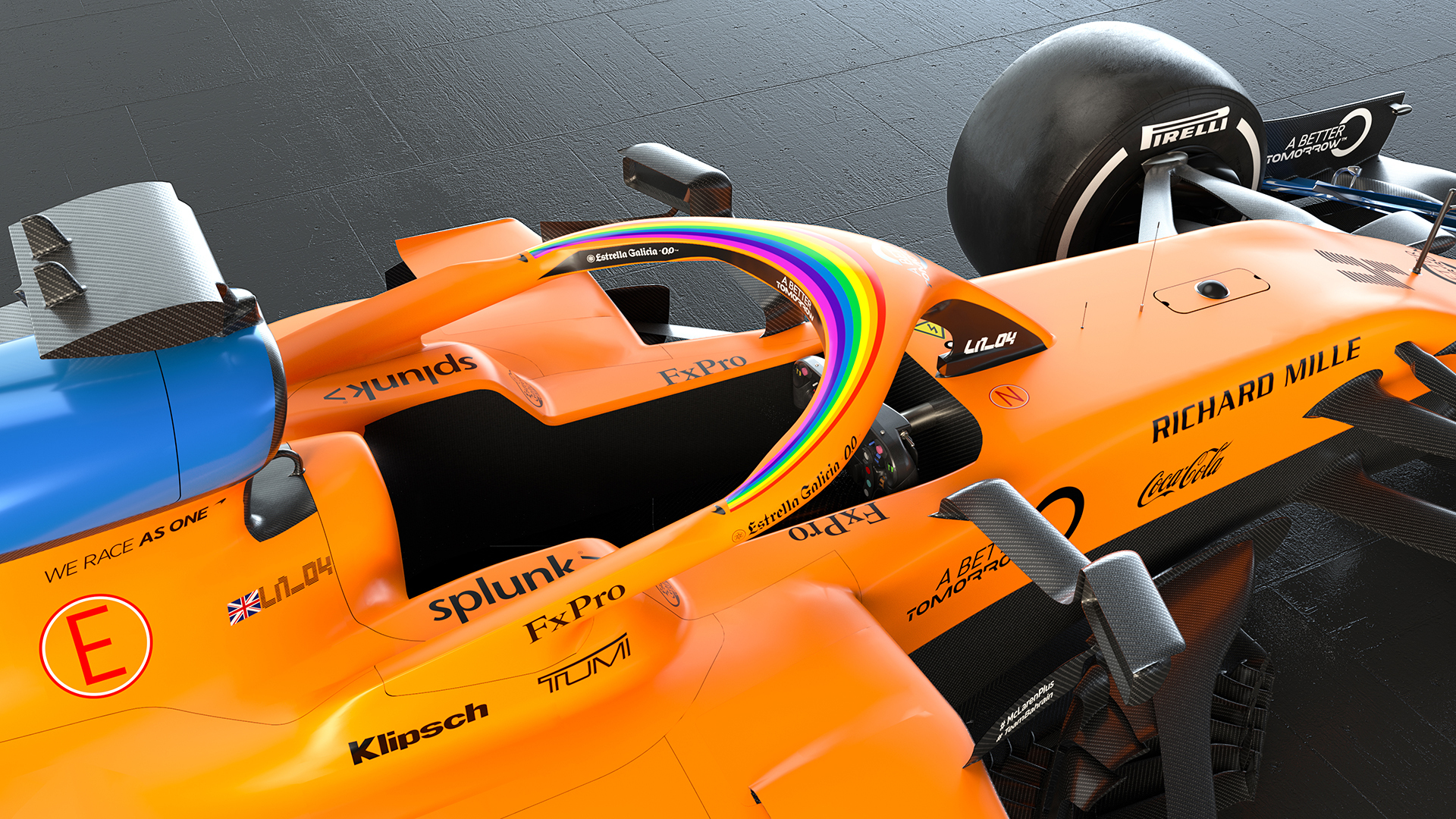 McLaren has unveiled an image of the #WeRaceAsOne rainbow incorporated into the halo of its car, which will also feature an "End Racism" message.
The team says it has "has also pledged its support to the Formula 1 taskforce and is already engaged with F1 to help progress the agenda of diversity, inclusion and opportunity across the sport in all its forms, aligning with McLaren Racing's own redoubled efforts to advance its long-term diversity programme".
McLaren Racing CEO Zak Brown said: "Formula 1 and McLaren have a truly worldwide audience, and we recognise that our return to the track is a huge opportunity for our sport to make an impact at a global level, helping those most affected by the COVID-19 crisis and standing together against the blight of racism, as we work steadfastly to build an even stronger culture of diversity, inclusion and equality in our team and our sport."
"Formula 1 will stand united to say loud and clear that racism must end" :: Chase Carey
The Renault team said "it firmly believes diversity and inclusion are fundamental levers of performance and innovation" and said "they have to be one of the cornerstones of our team spirit, achieved through concrete actions".
The human rights support will be complemented by a show of gratitude to those who showed "amazing resolve and generosity" during the COVID-19 crisis.
F1 has announced plans for an "F1 Rainbow" comprising all team colours, which will be on the cars, around the circuit and above garages in Austria.
The #WeRaceAsOne hashtag is there to encourage fans to express their gratitude, as well as act as a charitable initiative including rainbow branded products from F1 and teams.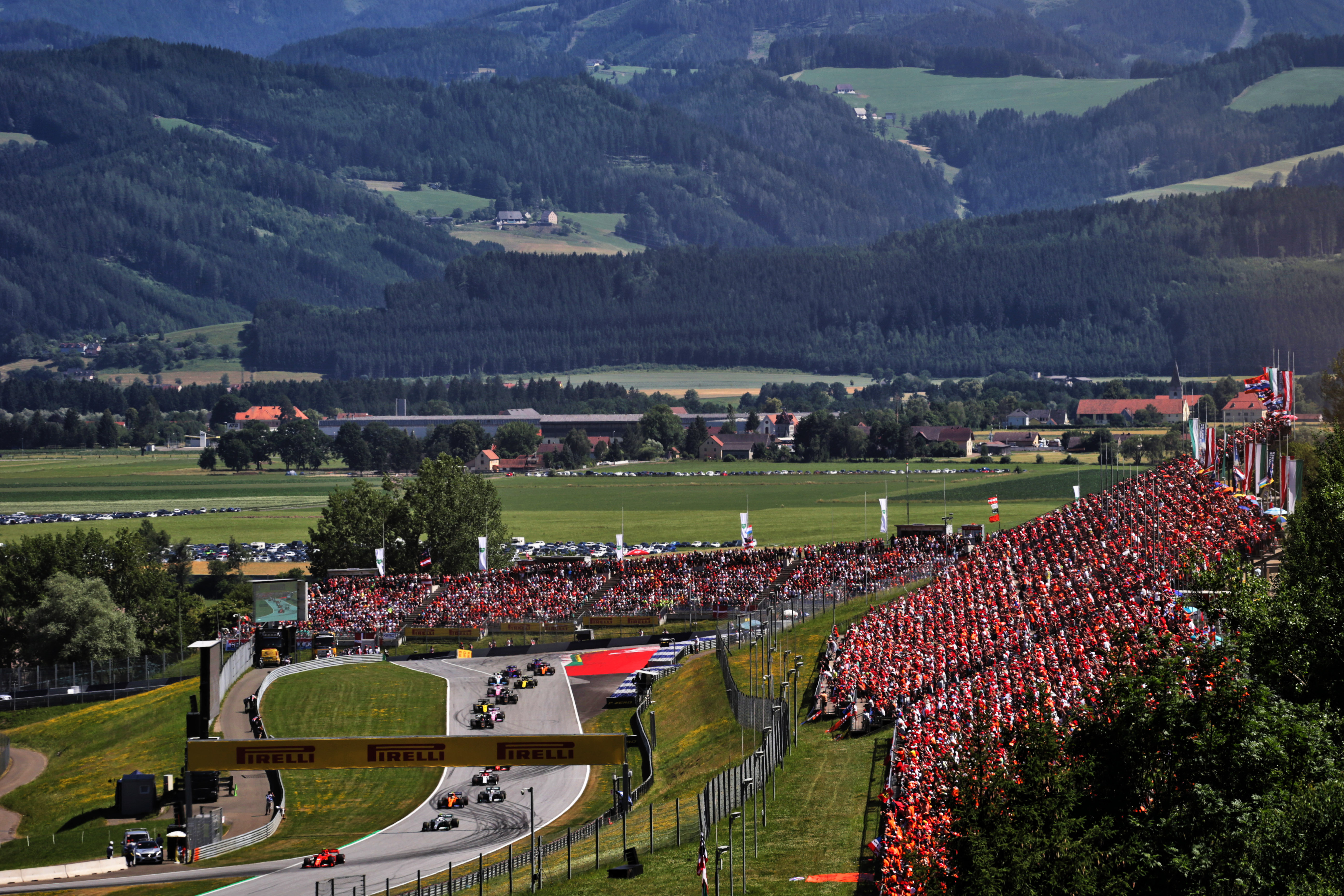 F1's Austrian Grand Prix will be the first race of the season and mark the return of official track action after what will be a four-month absence.
The original season opener in Australia was cancelled at the last minute as the COVID situation escalated, with F1's new 2020 calendar only achievable through strict health and safety measures and a very different way of going racing.
During the initial government lockdown and F1 shutdown periods across March, April and May, F1 teams assisted with the design and production of key medical equipment to help the fight against the virus.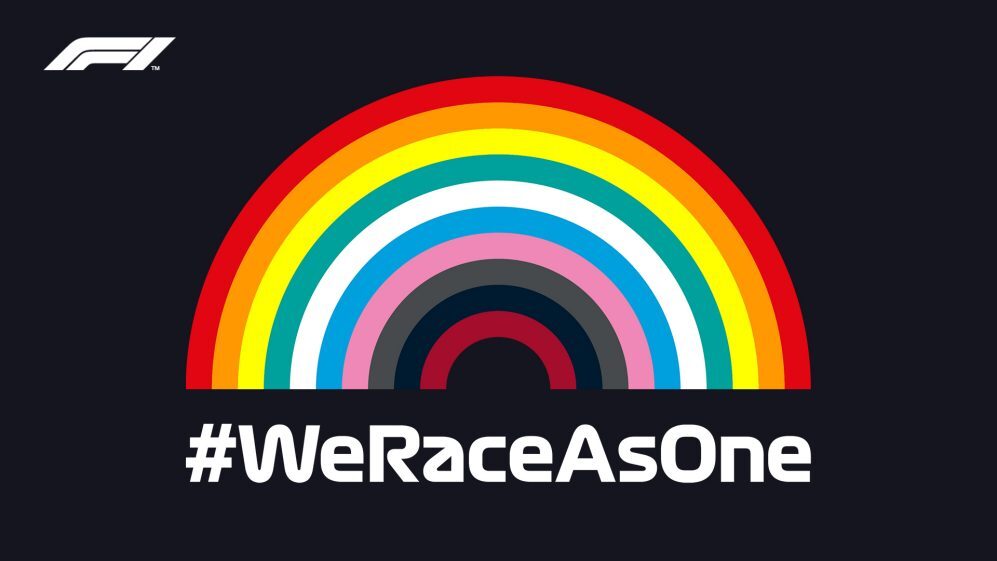 F1 CEO Chase Carey said the first race is "a time to recognise the issues that are bigger than any one sport or country".
"The #WeRaceAsOne initiative we have launched today, in support of the #PurposeDriven Movement launched by the FIA last week, is our way of saying thank you to the bravery and unity everyone around the world has shown during this unprecedented time," said Carey.
"It will also be a platform for Formula 1 to come together and achieve results against the most important issues facing us as a sport and the world.
"That is why at our first race in Austria Formula 1 will stand united to say loud and clear that racism must end.
"We will show our full support in fighting inequality throughout the weekend and accelerate our own efforts to make Formula 1 more diverse and inclusive.
"As a global sport we must represent the diversity and social concerns of our fans, but we also need to listen more and understand what needs to be done and get on with delivering."