No Formula 1 team has existed in so many guises as the Silverstone-based squad that joined the F1 grid as Jordan in 1991.
It's now in its sixth incarnation as Aston Martin, following intervening periods as Midland, Spyker, Force India and Racing Point, and has entered a total of 536 grands prix with 41 different drivers.
Here's our ranking of those drivers, which is based on their performances for the Silverstone team, their contribution to it and the famous moments they produced behind the wheel of its cars.
This means it is not simply a ranking of the quality of the drivers in absolute terms – the longevity of their 'Jordan' stint and the timing of it weighs into the order.
Sebastian Vettel has been left on the sidelines for now given he's only one race into his career with the team and will have plenty more opportunity to climb the list.
Other drivers whose time with the team lasted just one race are ranked, but their time there is done and dusted whereas Vettel's story has a long way to go.
40 Ivan Capelli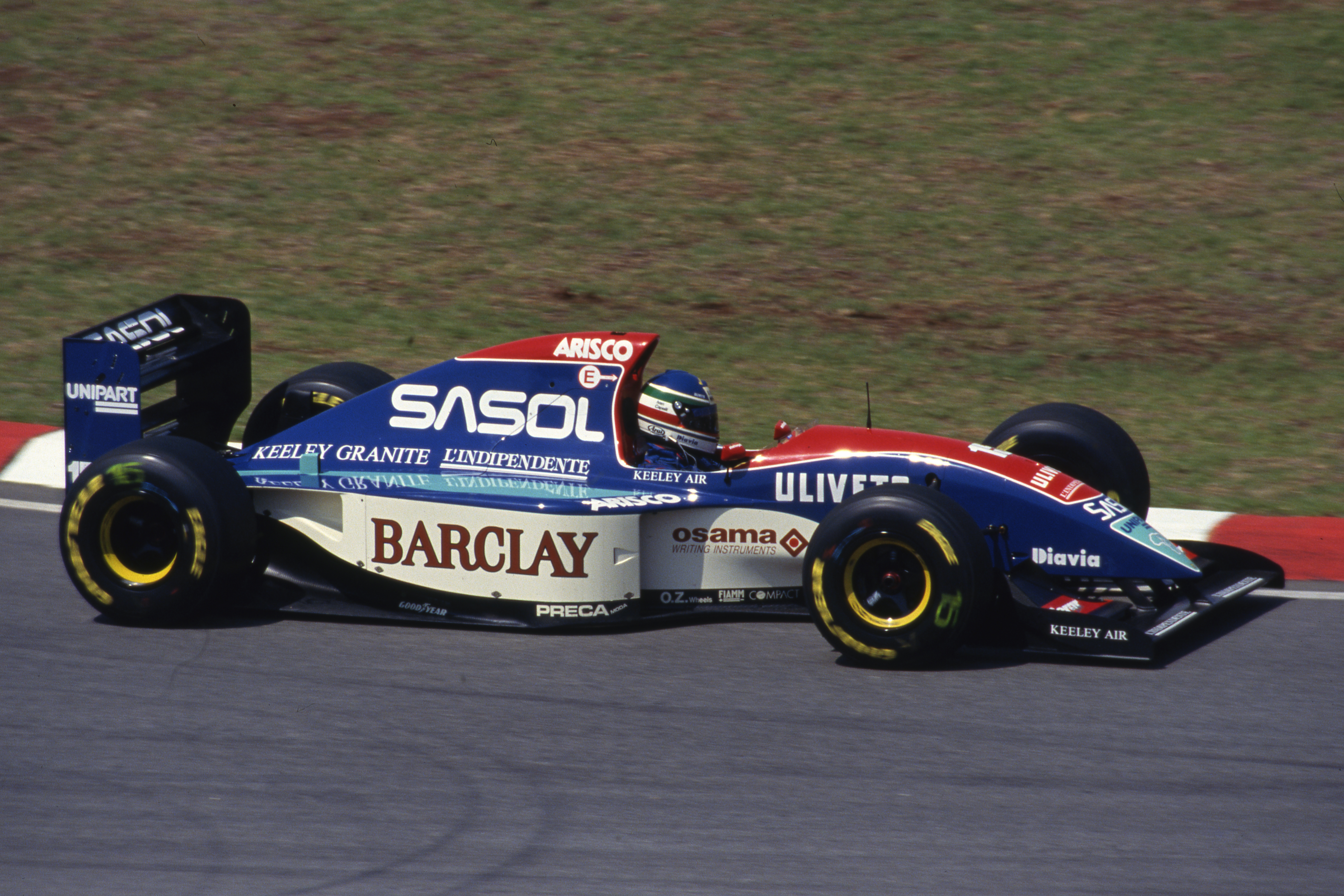 Capelli made a failed attempt to rehabilitate himself as an F1 driver after his Ferrari nightmare, starting the 1993 season with Jordan but lasting only two events.
He crashed heavily on lap three of his first Jordan outing at Kyalami and failed even to qualify at Interlagos before he was replaced.
39 Marco Apicella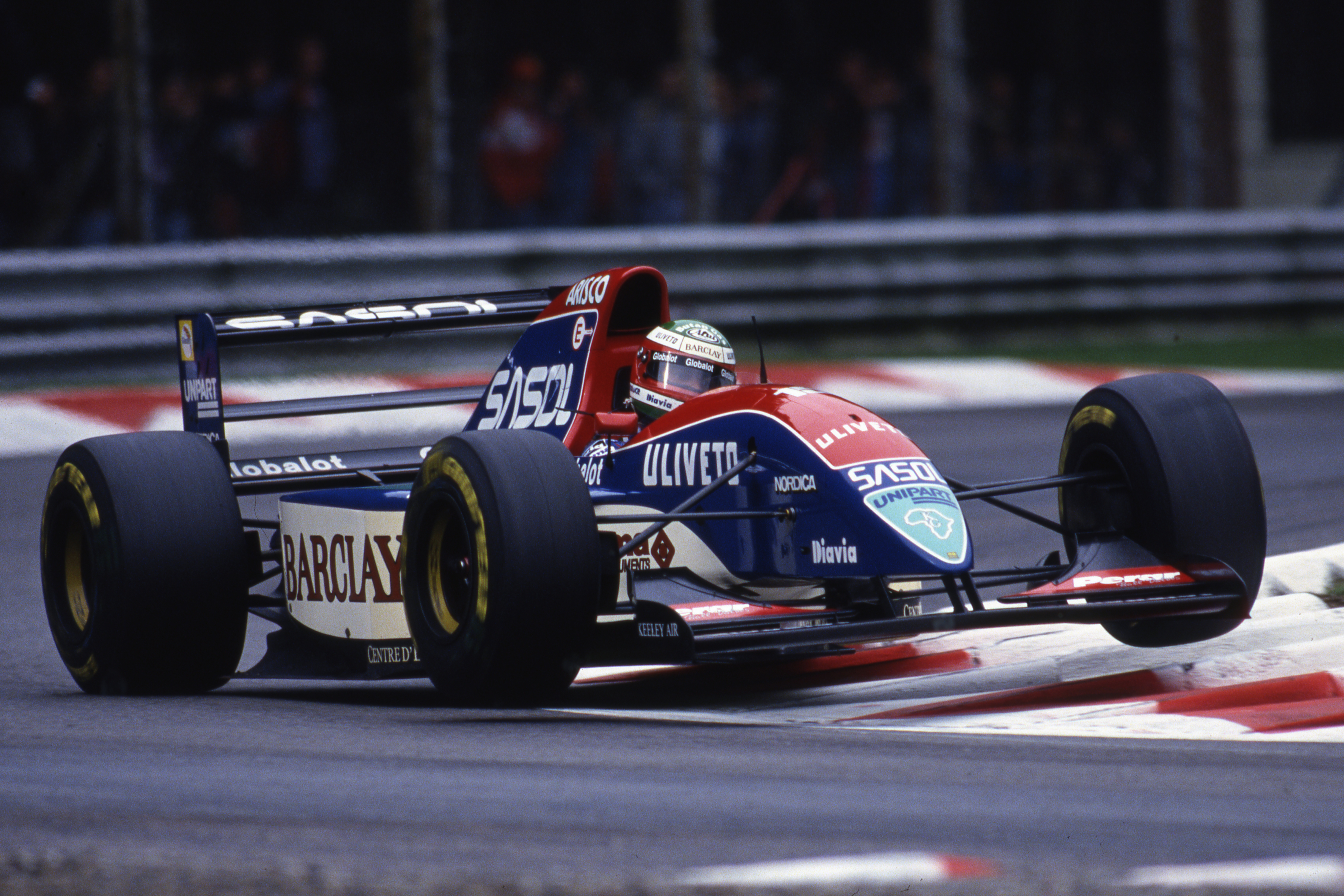 Apicella's F1 career amounted to a single – and spectacularly brief – outing with Jordan at the 1993 Italian Grand Prix.
He was the third of five drivers who appeared as Rubens Barrichello's team-mate that season before Jordan eventually settled on Eddie Irvine.
Apicella started 23rd at Monza but was out before the first corner, where he spun after being hit by JJ Lehto's Sauber.
Though that guaranteed Apicella an unhappy place in F1 history, it does him something of a disservice. His Formula 3 and F3000 records (particularly in Japan – where he won the 1994 title in what's now Super Formula) were decent, and he might have got back on the F1 grid later in the 1990s had the Dome team project gone ahead.
38 Aguri Suzuki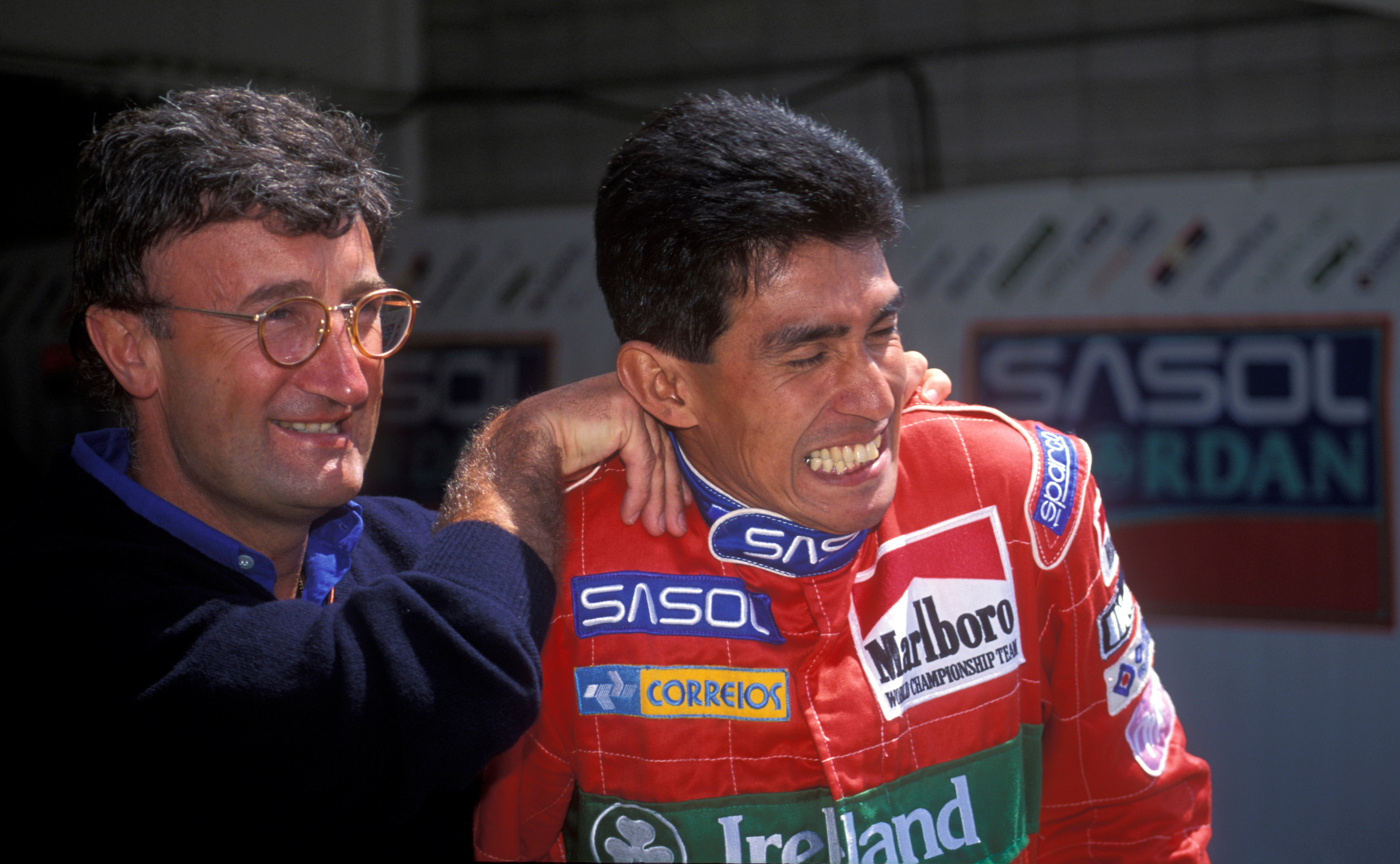 Suzuki made a one-off Jordan appearance on home soil in the 1994 Pacific Grand Prix in place of the banned Irvine, but made little impression.
He retired from 13th place with a steering problem.
37 Emanuele Naspetti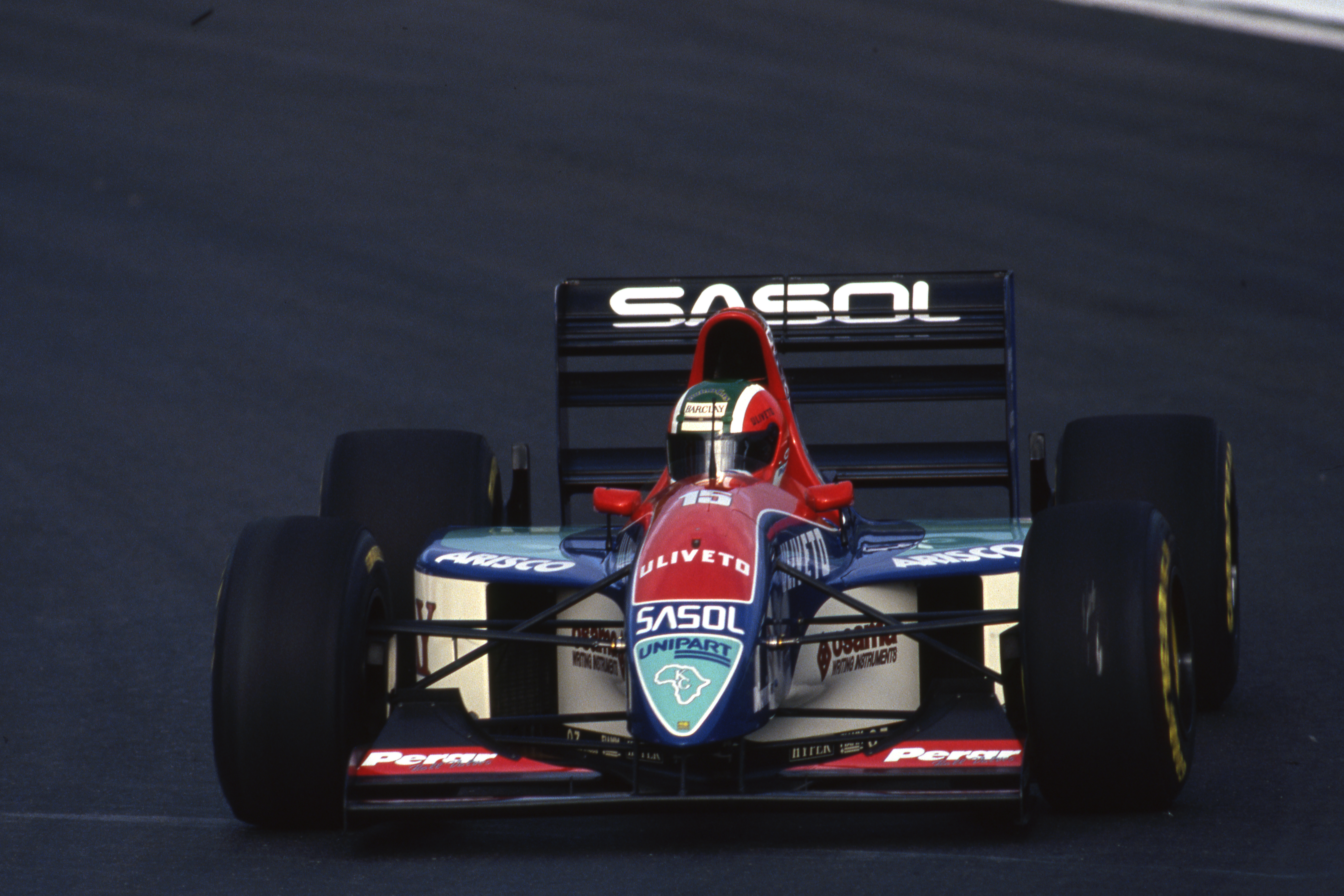 Naspetti had five races under his belt as a March driver in 1992 when he became Jordan tester in 1993, making a one-off appearance for the team in the Portuguese Grand Prix.
He qualified just over a second off team-mate Barrichello and suffered an engine failure after eight laps.
36 Zsolt Baumgartner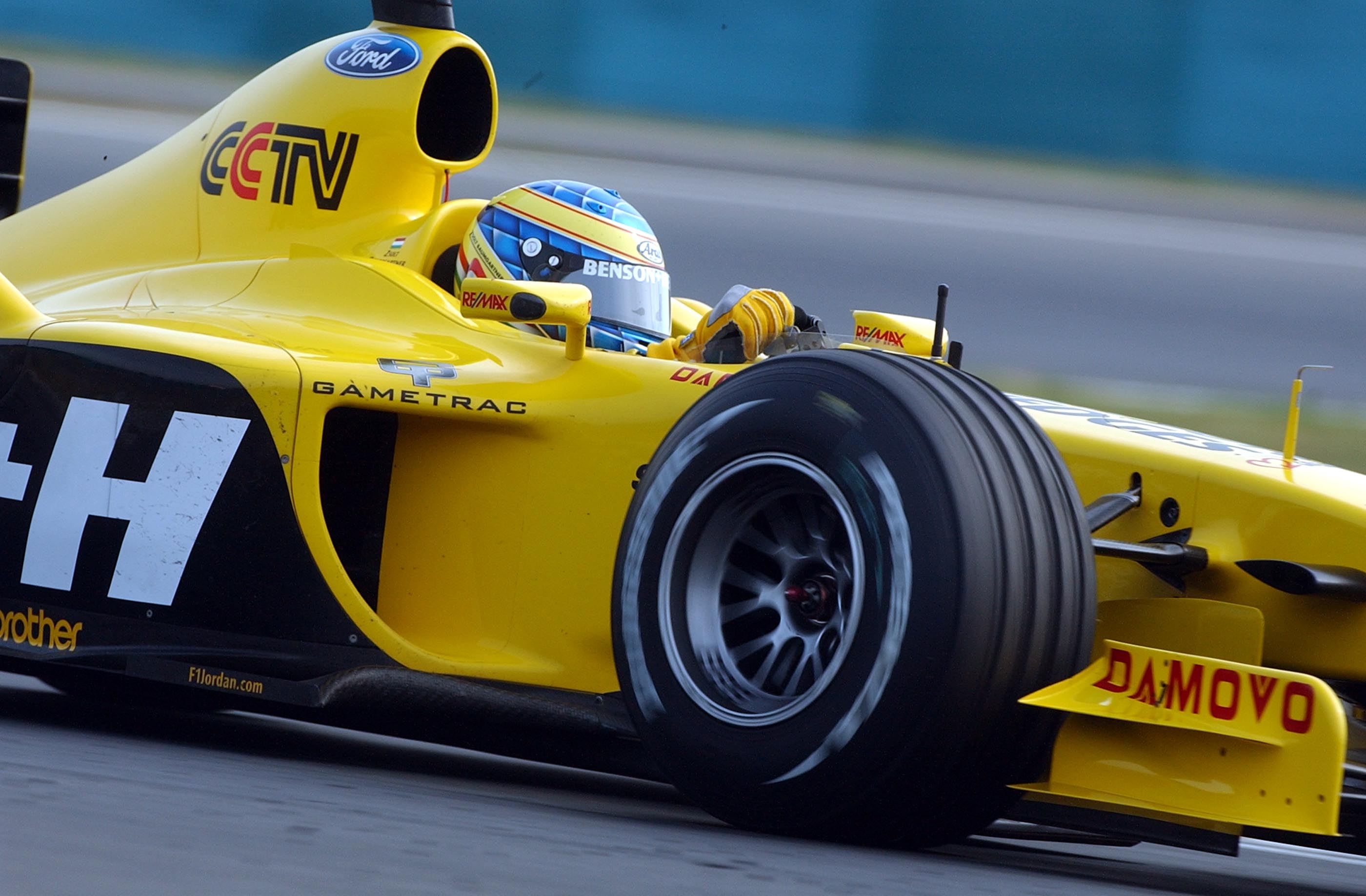 Filled in for the injured Ralph Firman at the Hungaroring and Monza in 2003, but was a long way off team-mate Giancarlo Fisichella's pace.
He came close to a full-time seat with Jordan in 2004 thanks to his backing, but joined Minardi instead.
35 Sakon Yamamoto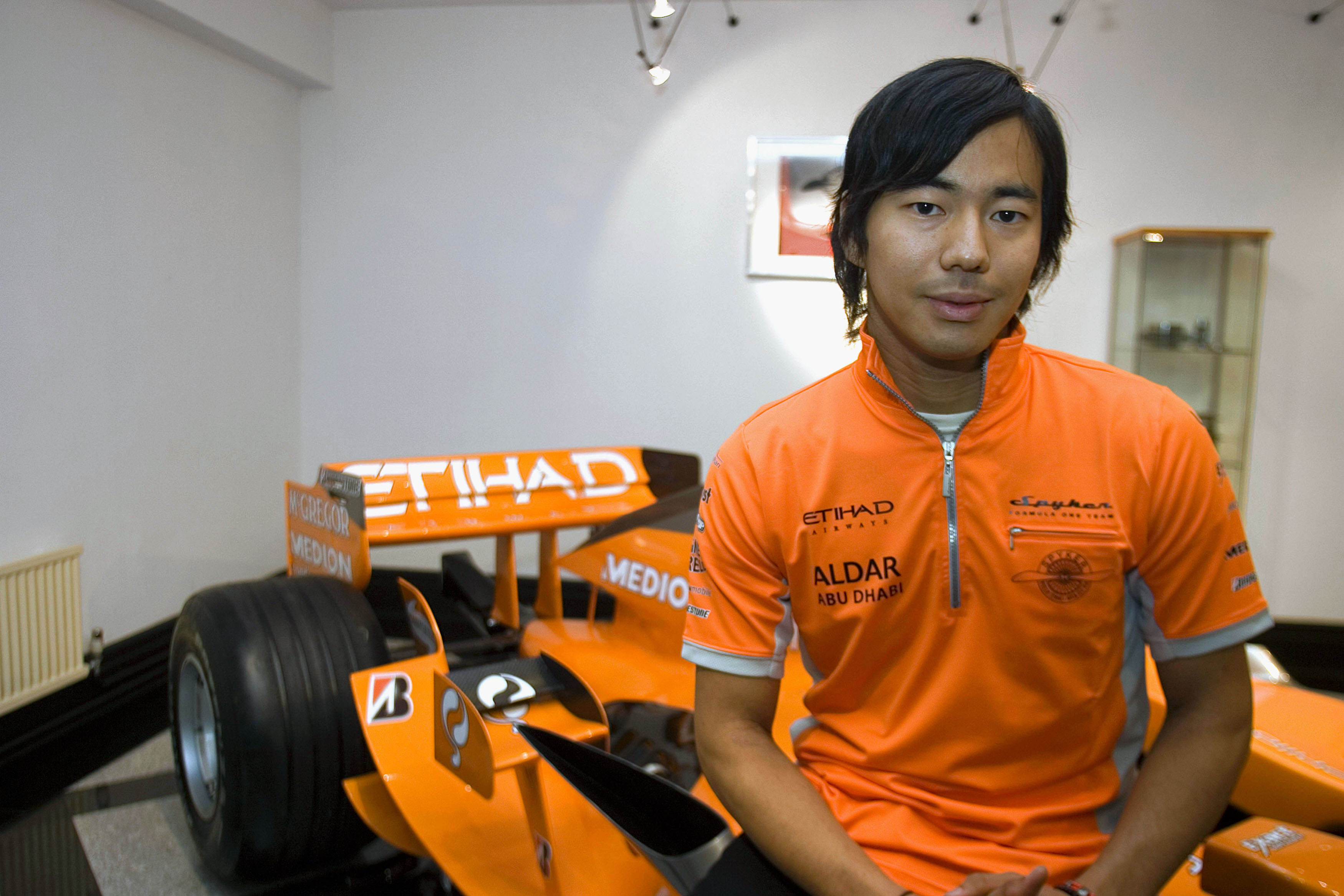 Bought his way into a Spyker driver for the final seven races of 2007. Did a tidy enough job but made little impression.
34 Ricardo Zonta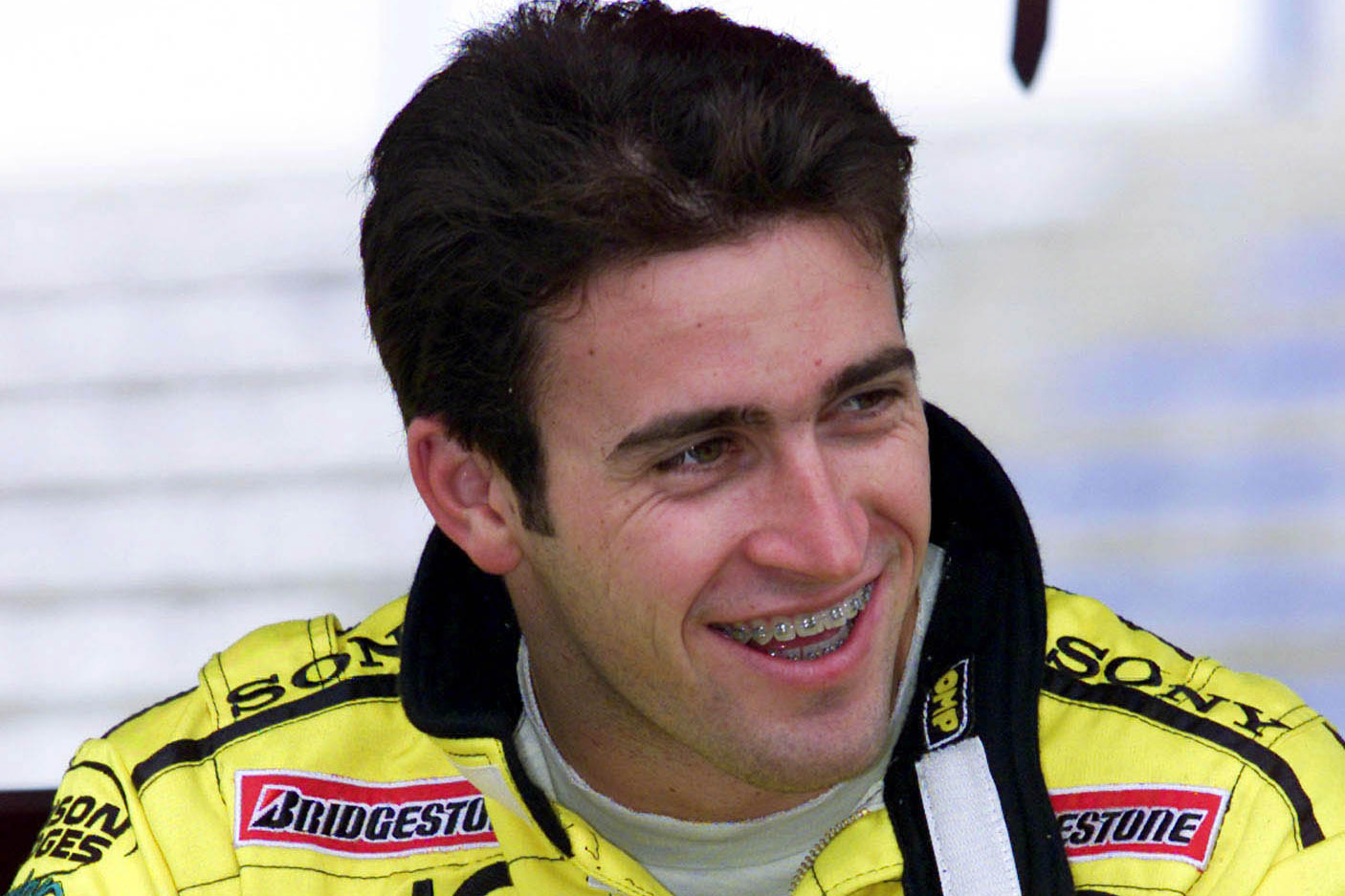 During his 2001 season as Jordan test driver, Zonta had two chances to race – once in Canada after Heinz-Harald Frentzen crashed during the first practice session then later in Germany after Frentzen was sacked.
But rather than being kept on for the rest of the year, Zonta was passed over in favour of Jean Alesi.
33 Roberto Moreno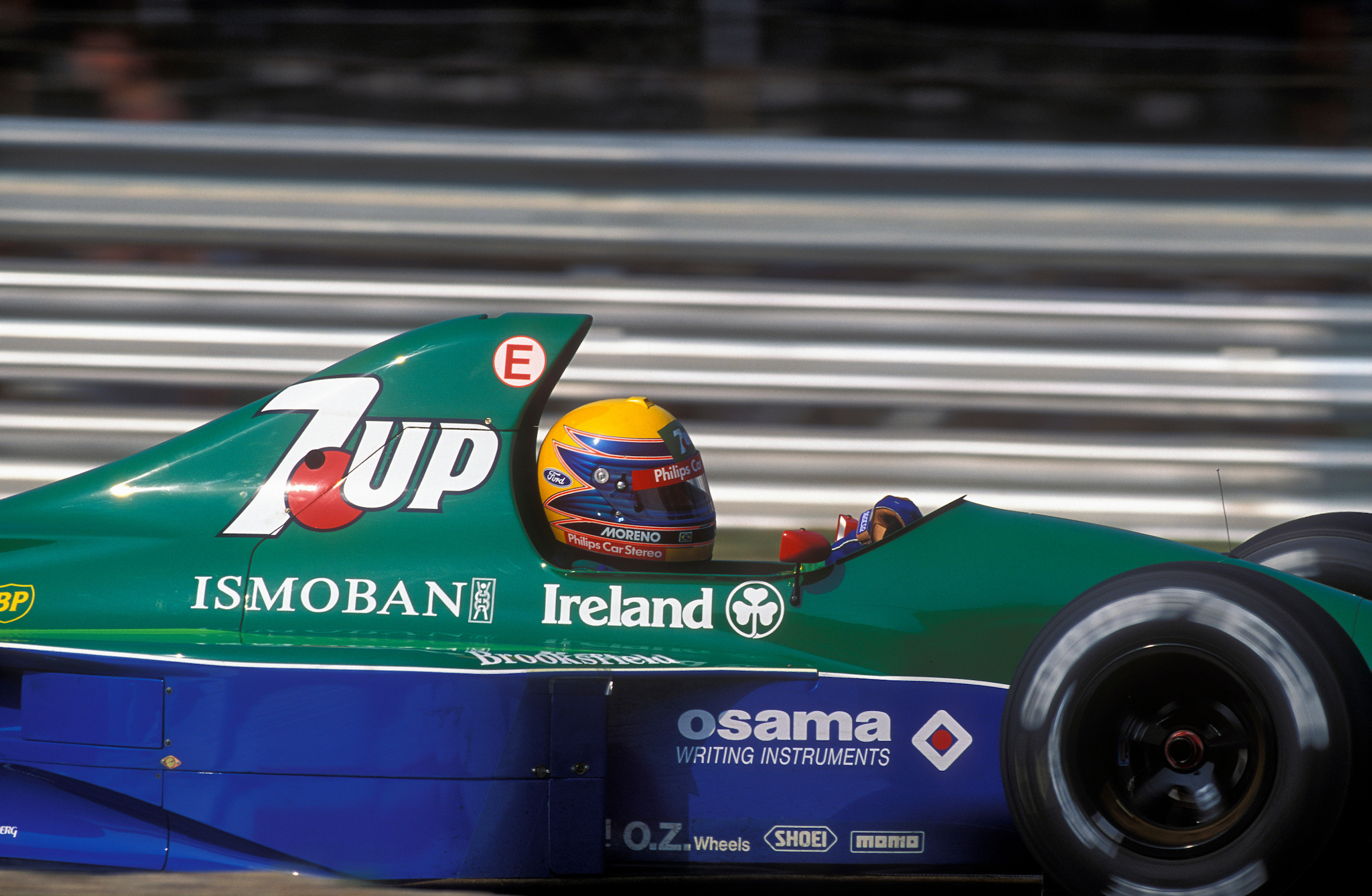 Raced twice for the team in 1991 after Benetton dropped him to make way for Michael Schumacher – who it had just grabbed from Jordan.
Moreno qualified well on his first outing by taking ninth on the Monza grid, only to spin into the gravel on lap three.
After finishing 10th in Portugal, he was replaced by Alex Zanardi.
32 Alex Zanardi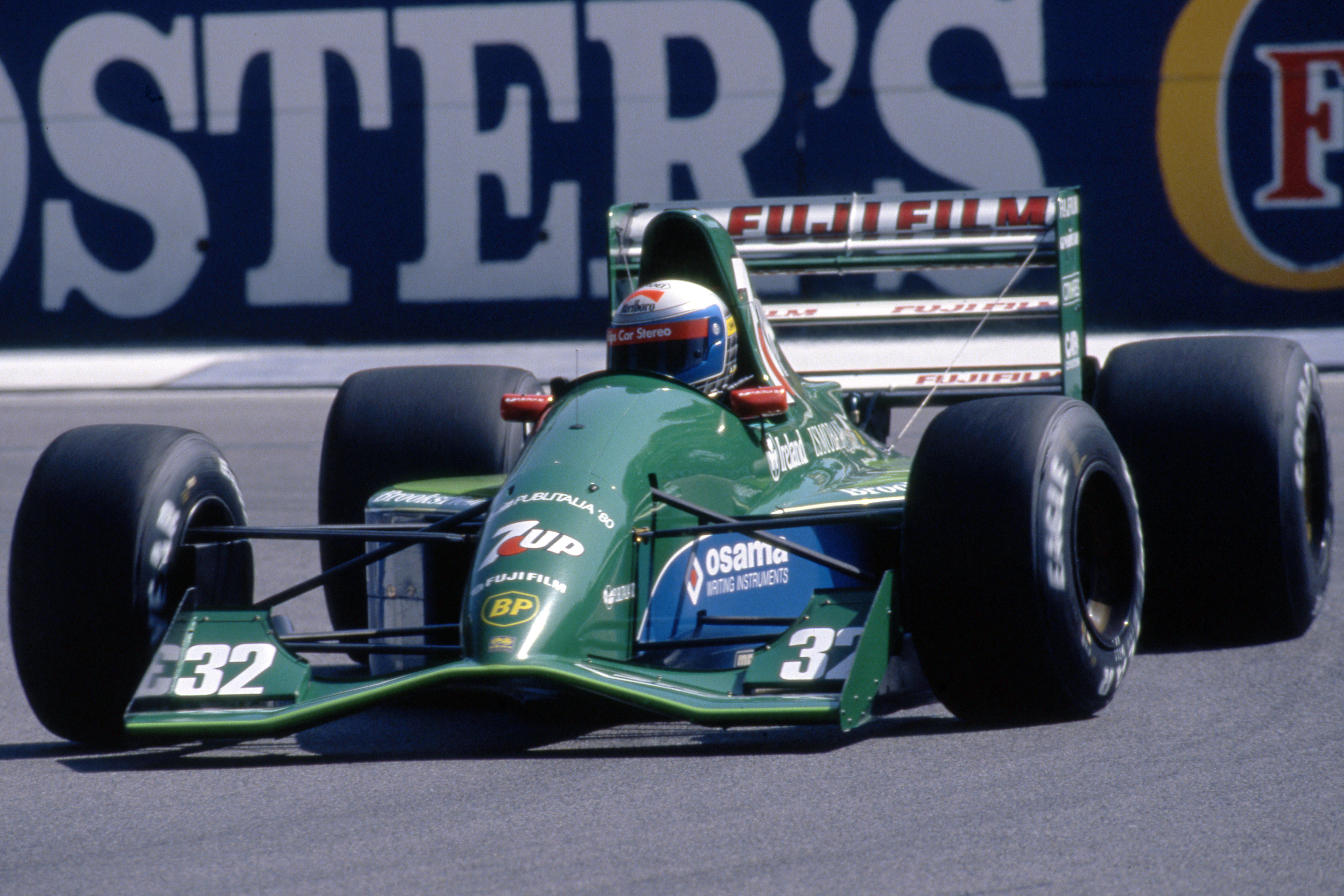 Zanardi got his first shot in F1 with Jordan, contesting the final three races of the 1991 season and picking up a couple of ninth places.
He showed a good turn of speed and was unlucky not to score points given he was running fifth in Australia when the race was stopped, only to drop back to ninth on countback.
31 Jean Alesi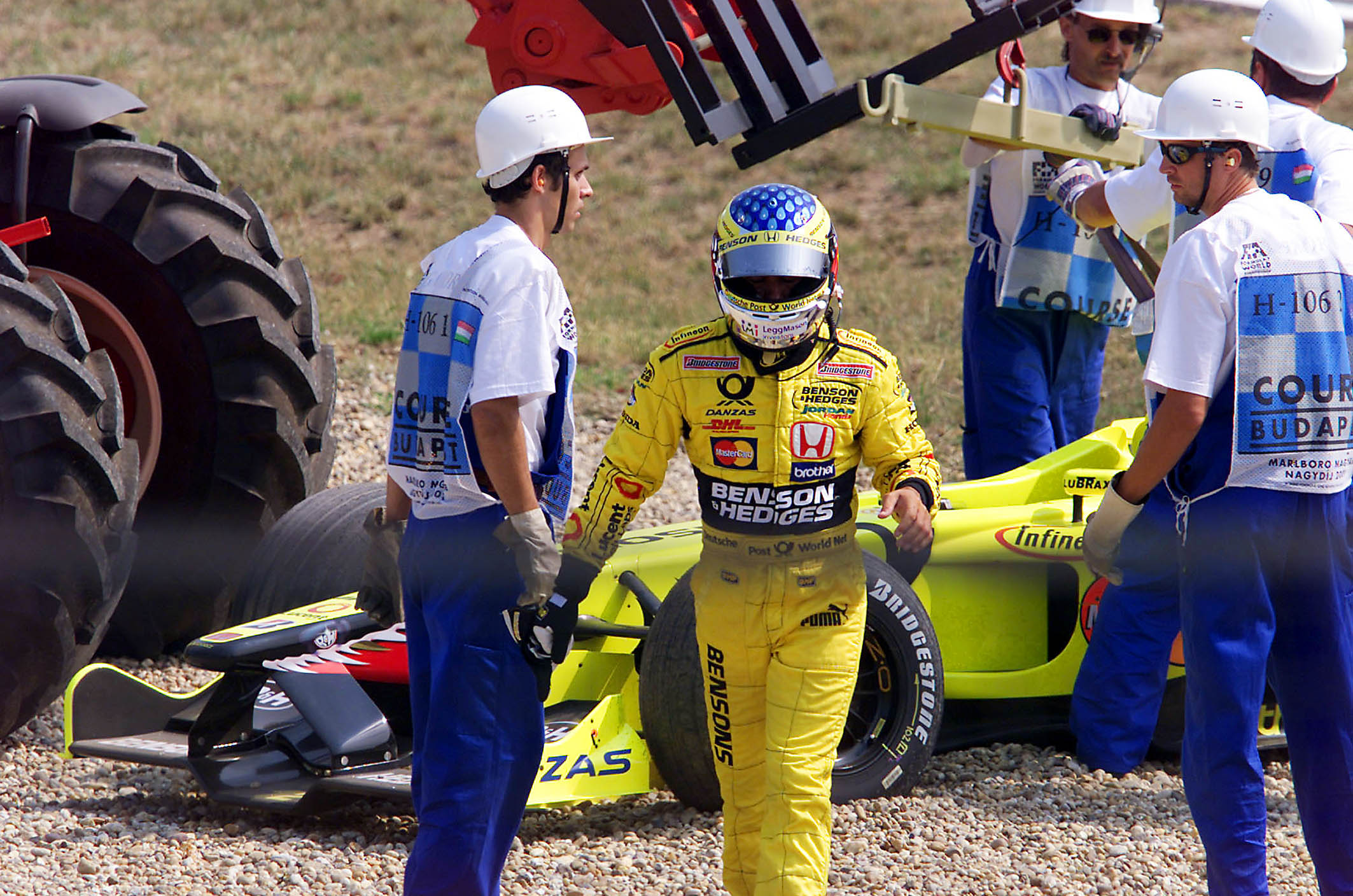 With Alesi having won the 1989 International F3000 title for Eddie Jordan Racing – a performance that launched him onto the F1 grid – it was a big deal when he left Prost to join Jordan's grand prix team for the final five races of 2001.
But it proved to be an unsatisfactory coda to Alesi's F1 career, with just one points finish for sixth at Spa and a big crash with Kimi Raikkonen at his Suzuka farewell.
30 Markus Winkelhock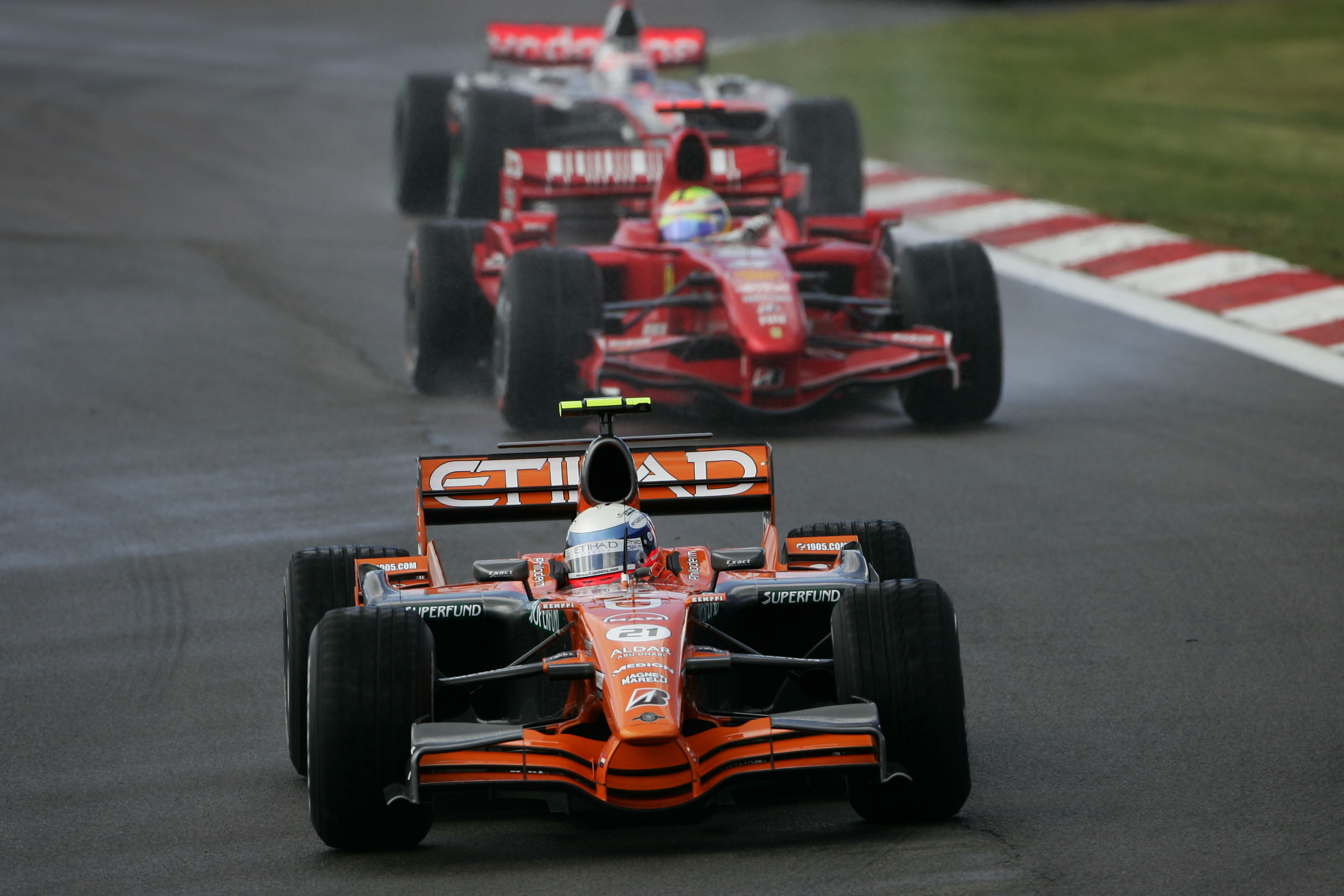 Earned a place in F1 legend by leading on his one and only Formula 1 start after landing a one-off outing for Spyker at the Nurburgring in 2007.
This was the race turned inside out by the very sudden arrival of a downpour on the opening lap that resulted in a horde of cars skating helplessly into the Turn 1 gravel trap, leading to a red flag.
Mike Gascoyne's early call to pit for wets meant Winkelhock cycled through into the lead and took the restart after the red flag from pole position.
He completed 13 laps, leading six of them, before retiring from 15th place with a hydraulic problem.
29 Giorgio Pantano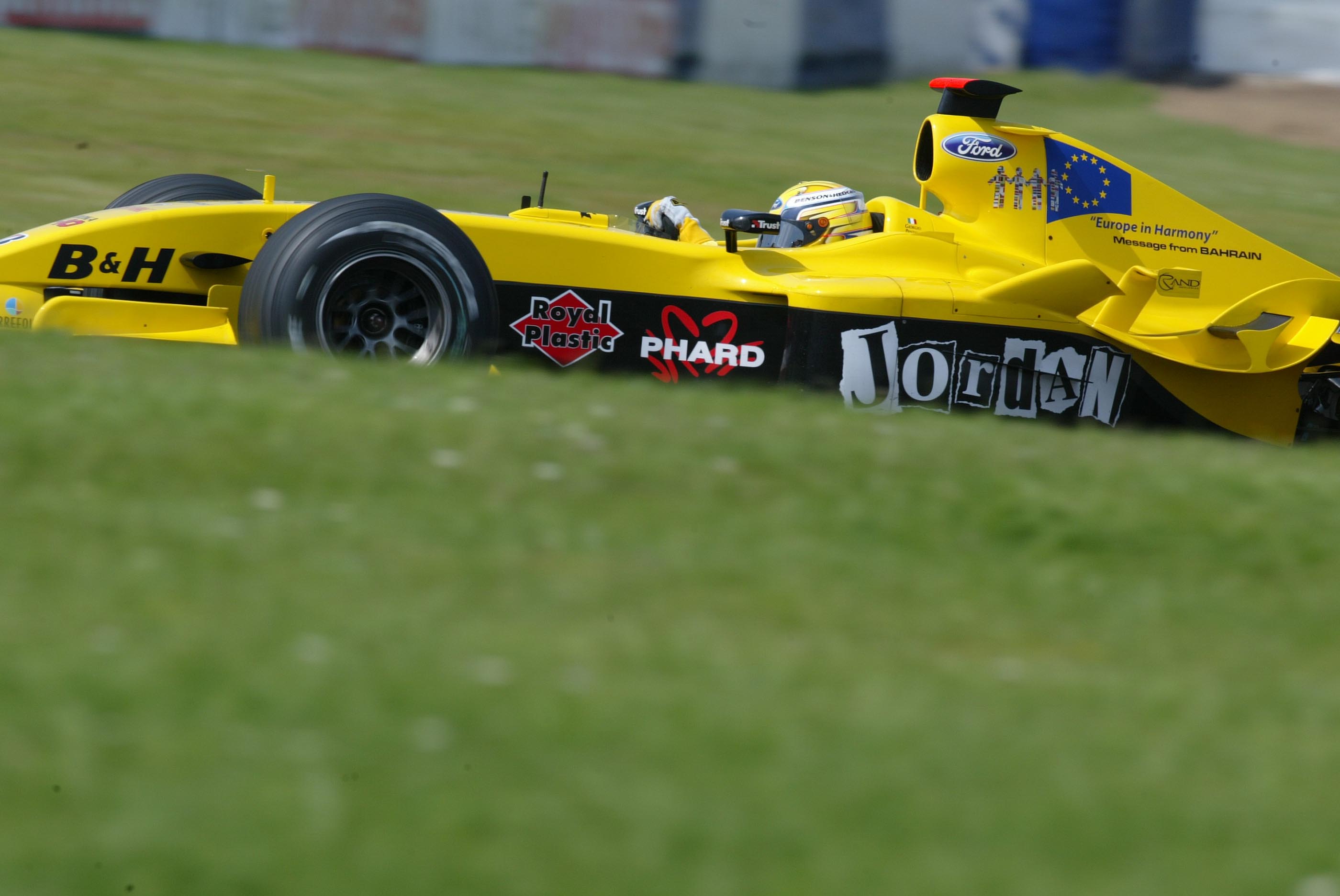 The Italian was only able to show hints of what he had the potential to be capable of during a troubled 2004 season.
After being sidelined for Canada for cash reasons, he left the team with three races remaining after an erratic campaign.
29 Timo Glock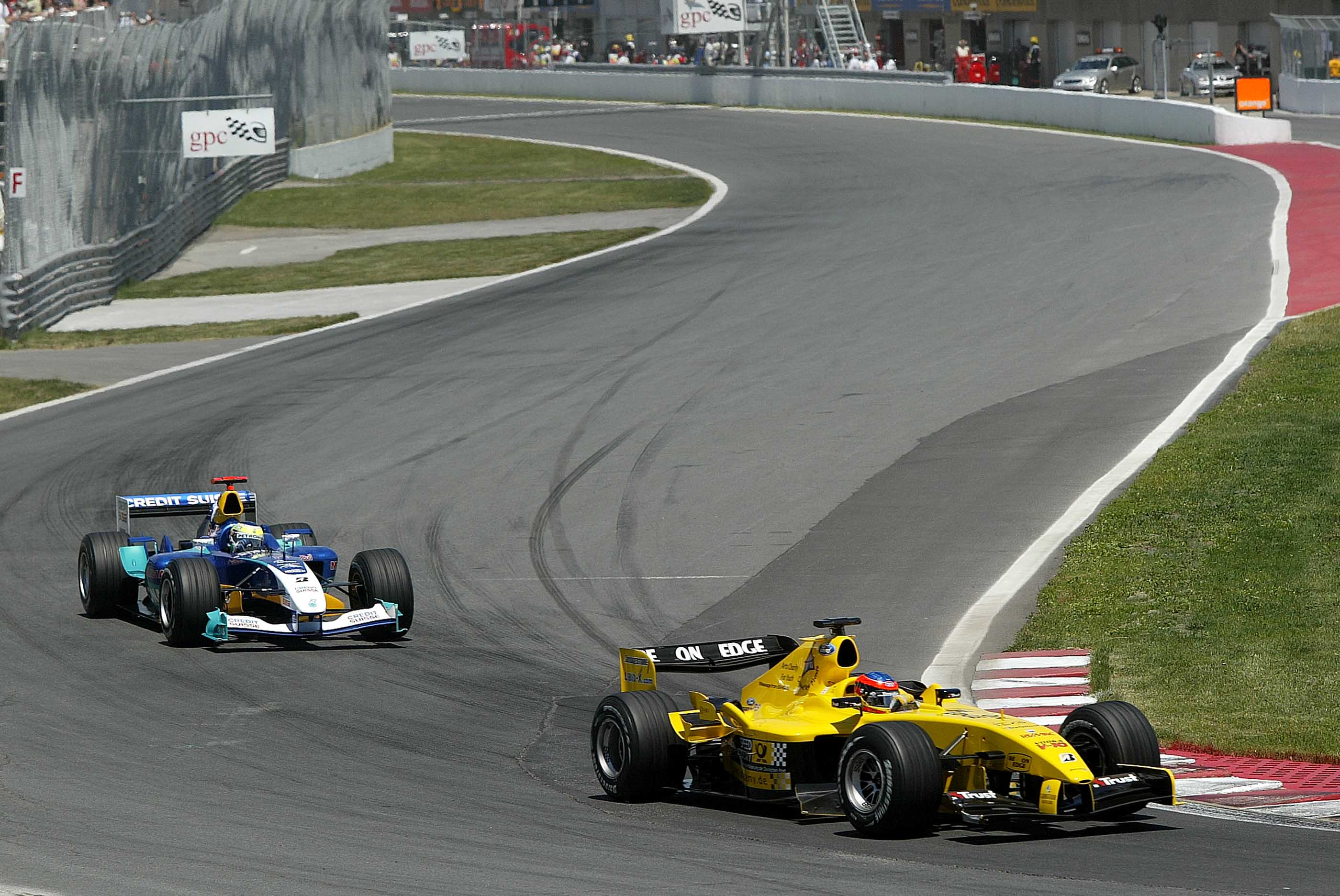 Promoted from his test driver role to fill in for Pantano in Canada 2004, Glock finished 11th on the road but was promoted to seventh and a debut points finish by exclusions.
He returned for the final three races of the season and acquitted himself well.
27 Thierry Boutsen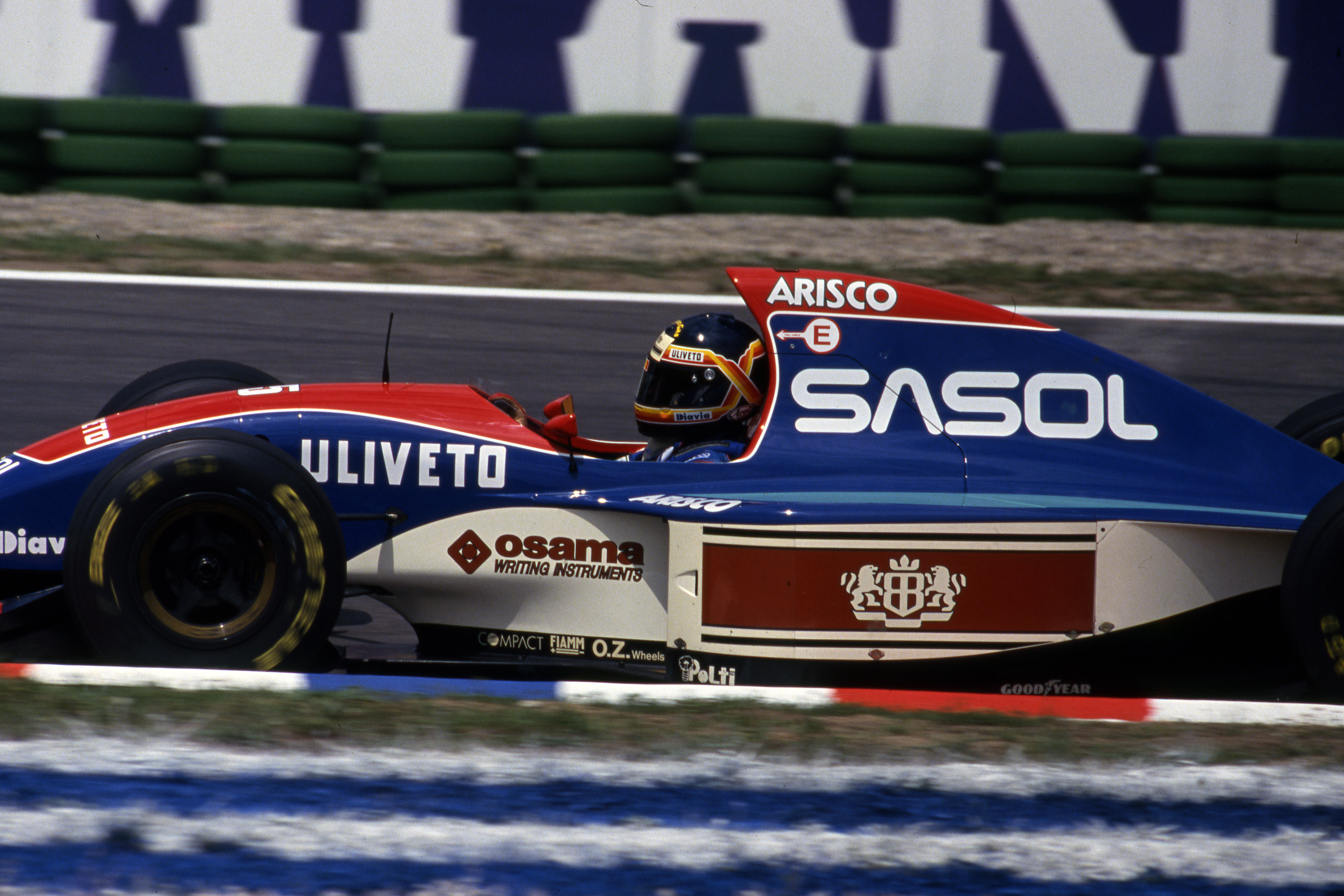 The experienced Boutsen replaced Capelli two races into the 1993 season, partly thanks to sponsor Barclay, but struggled.
Driving a car too tight to be comfortable in, he was shuffled out after 10 races following his F1 swansong on home ground at Spa.
26 Michael Schumacher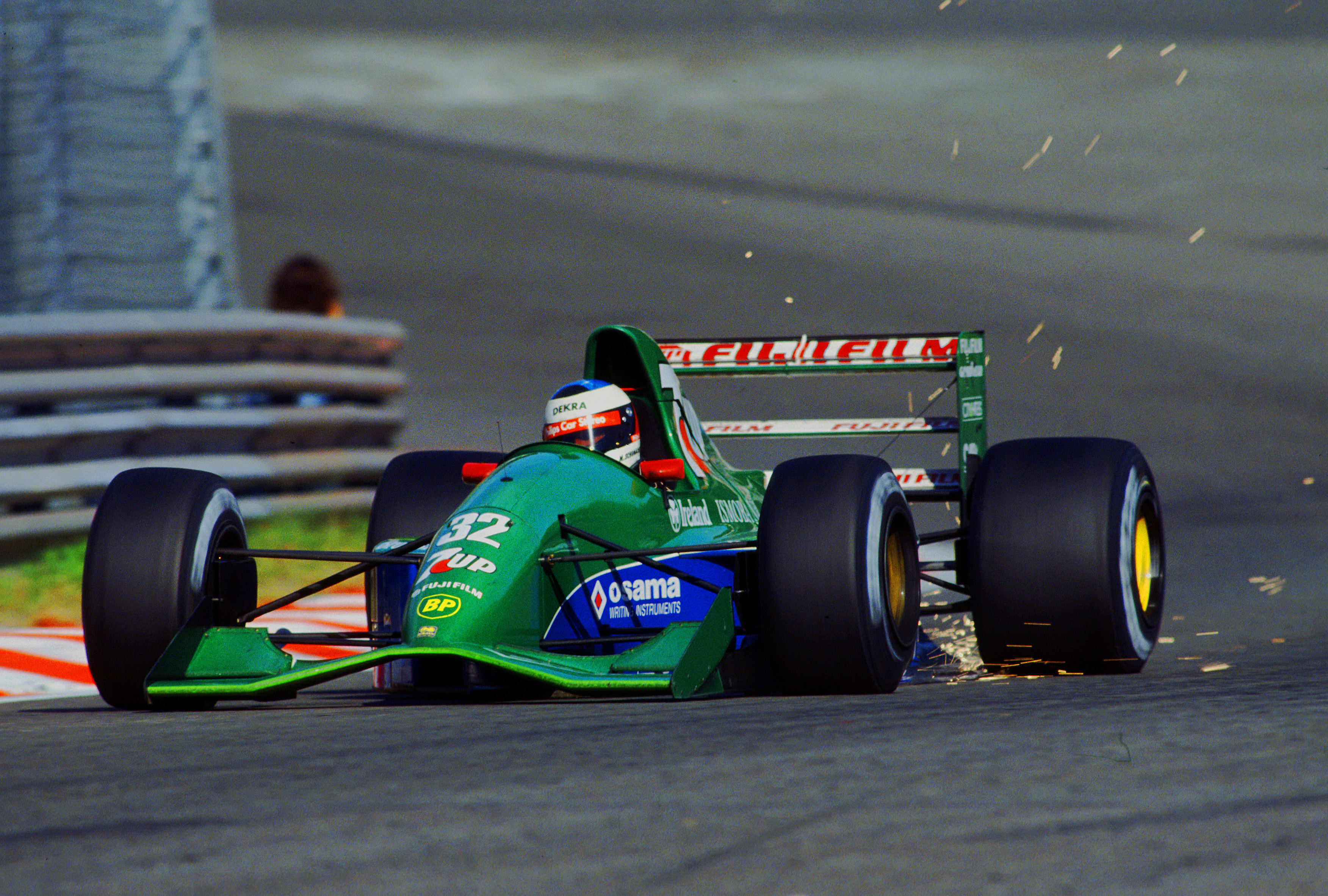 Given his sole outing for Jordan lasted less than half-a-minute before his clutch failed, Schumacher made a big impression.
He qualified seventh then climbed to fifth before slowing, wowing F1 and setting himself on the path to seven world championships in the process. But the brevity of his Jordan career means he can't be ranked higher.
25 Stefano Modena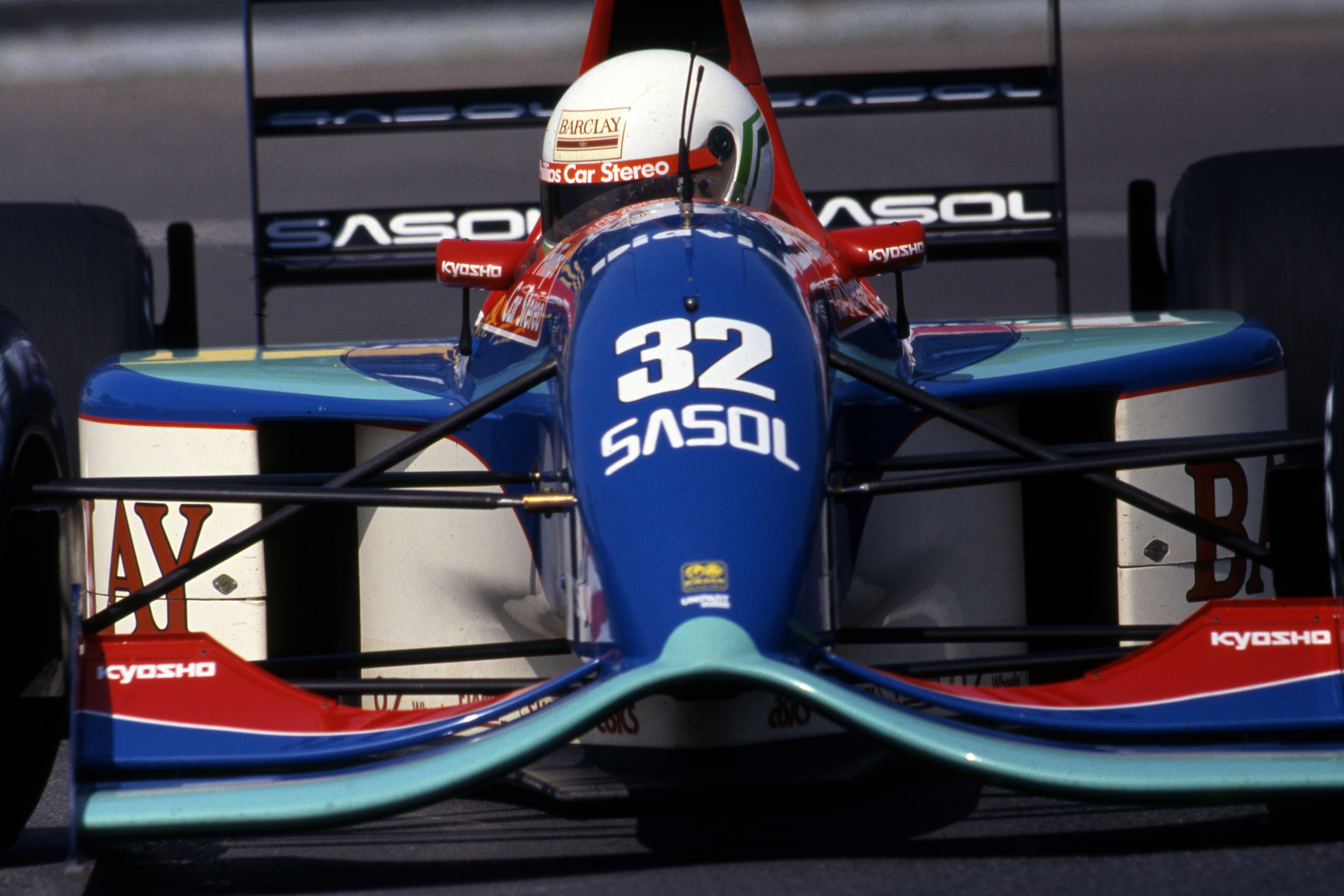 The mercurial Modena spent his final F1 season with Jordan in 1992.
It was an erratic campaign even factoring in the uncompetitive Yamaha-powered car, although Modena did pick up a point on his final outing in the Australian Grand Prix. But he also failed to make the grid four times.
24 Ralph Firman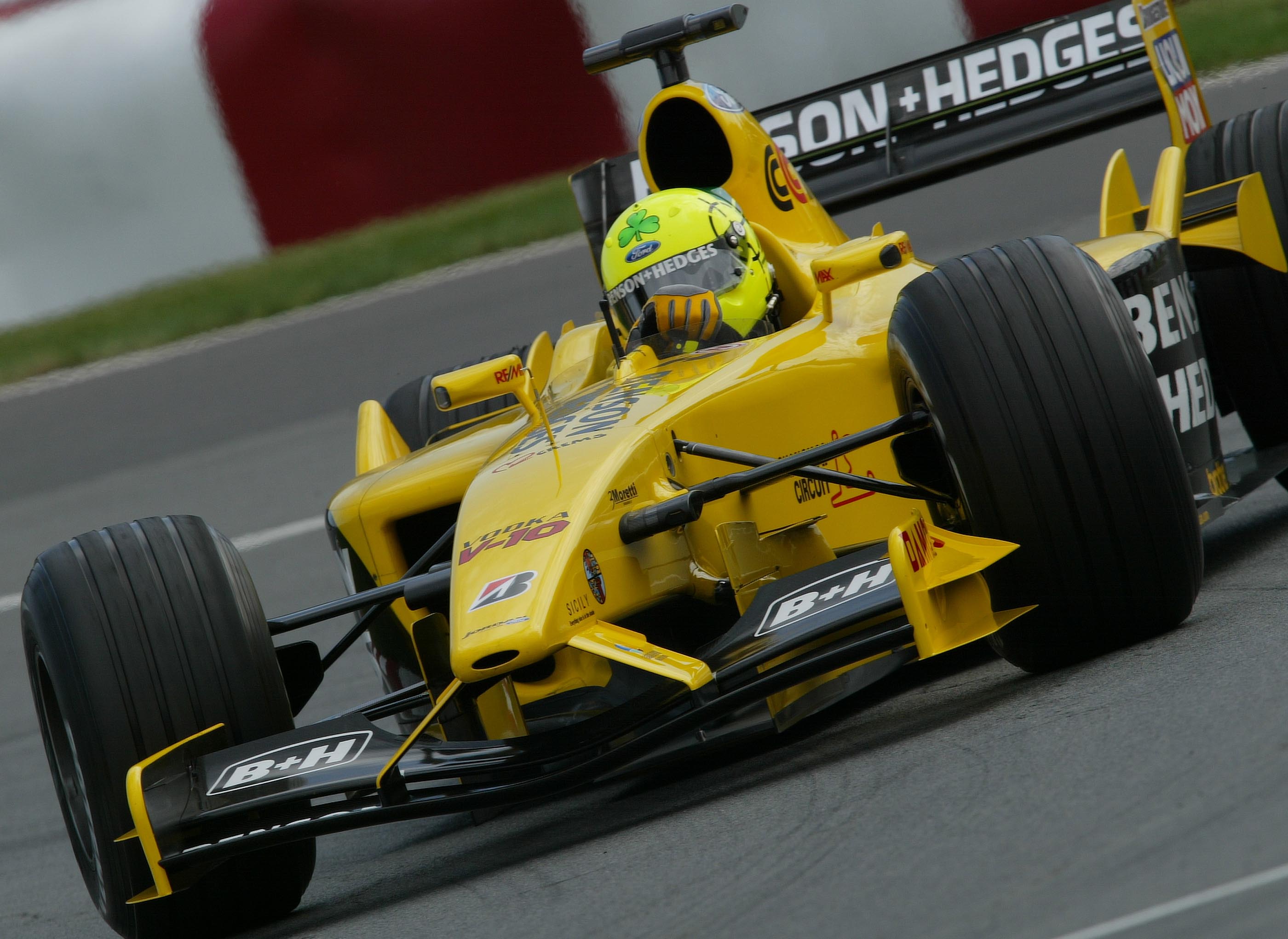 Firman's sole F1 season was with Jordan in 2003 at a point where the team was struggling.
Aside from a strong weekend in Spain when he outqualified Fisichella and took a point for eighth, it was heavy going.
A crash in Hungary kept him out for two races, although he did sign off by outqualifying Fisichella for only the second time at Suzuka.
23 Narain Karthikeyan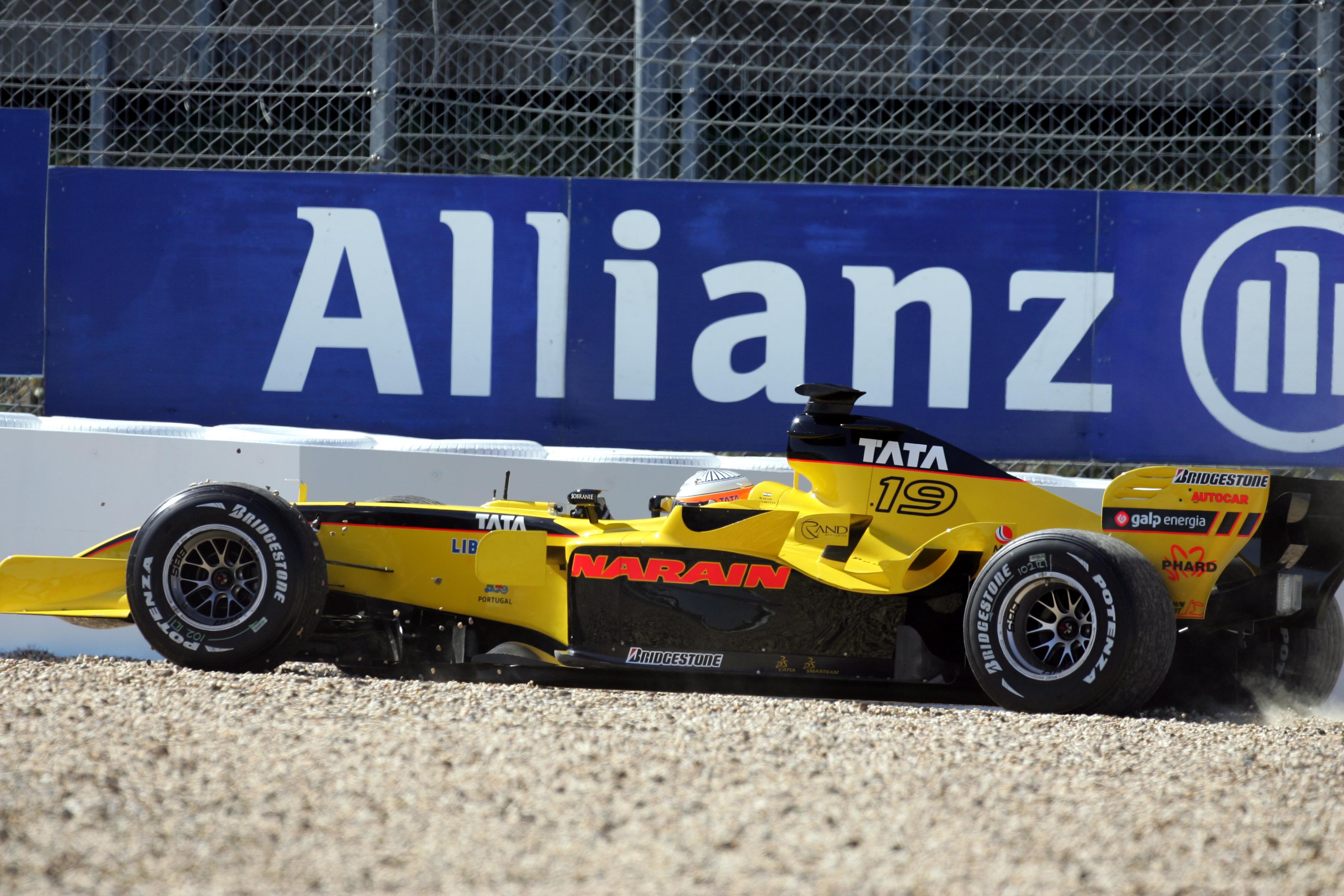 Spent his first season in F1 with Jordan in 2005, finishing fourth in the infamous United States Grand Prix but otherwise not troubling the scorers in what was an uncompetitive year for the team.
While there were genuine glimpses of his pace, it was an erratic campaign.
22 Christijan Albers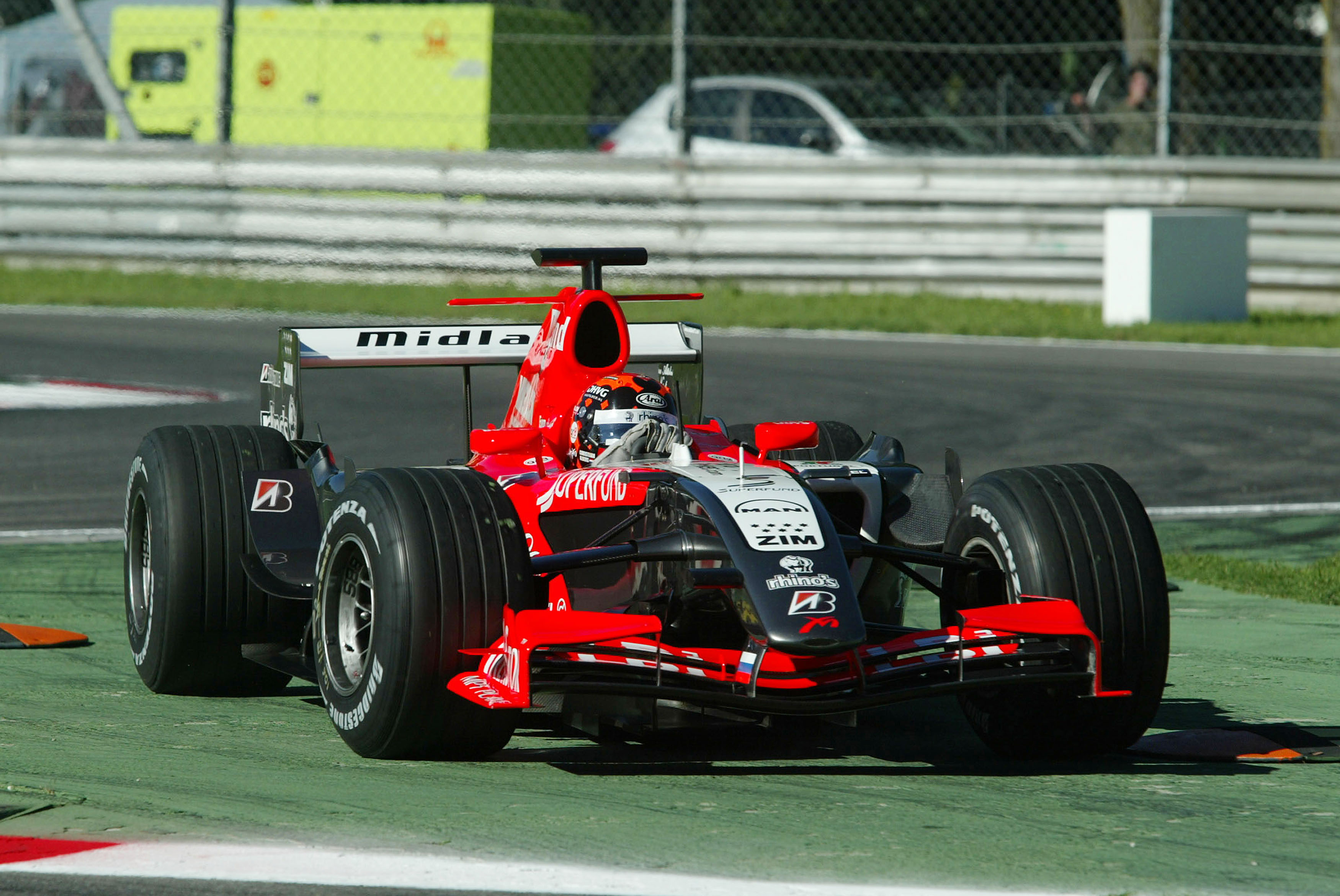 Failed to score in his 27 starts for Midland/Spyker in 2006/7, albeit at a time when the team was not in a strong position to challenge for results.
He's best remembered for inexplicably leaving the pitbox while still being shown the stop sign, taking the refuelling hose with him, and was dropped for the second half of 2007 as the team chased more funding.
21 Takuma Sato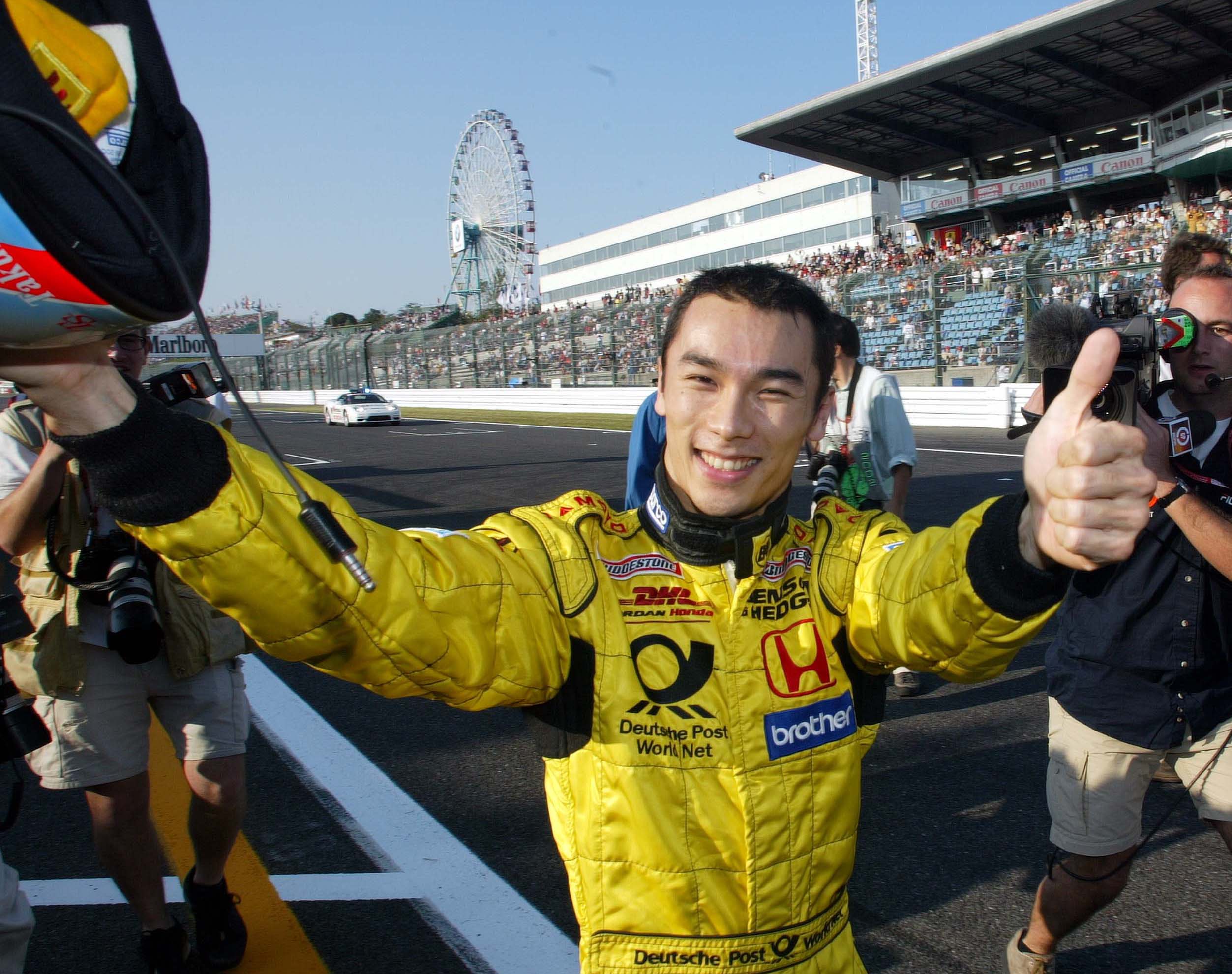 Sato came into F1 amid big expectations given his spectacular F3 career and Honda's high hopes, but struggled in his debut F1 season with Jordan in 2002.
The biggest impact he made was when he was torpedoed by Nick Heidfeld's out-of-control Sauber in Austria.
A classy drive to his sole points finish at Suzuka showed what might have been.
With Jordan and Honda parting after that, Sato headed off to reserve duties at the BAR squad that was about to become Honda's factory outfit.
20 Mauricio Gugelmin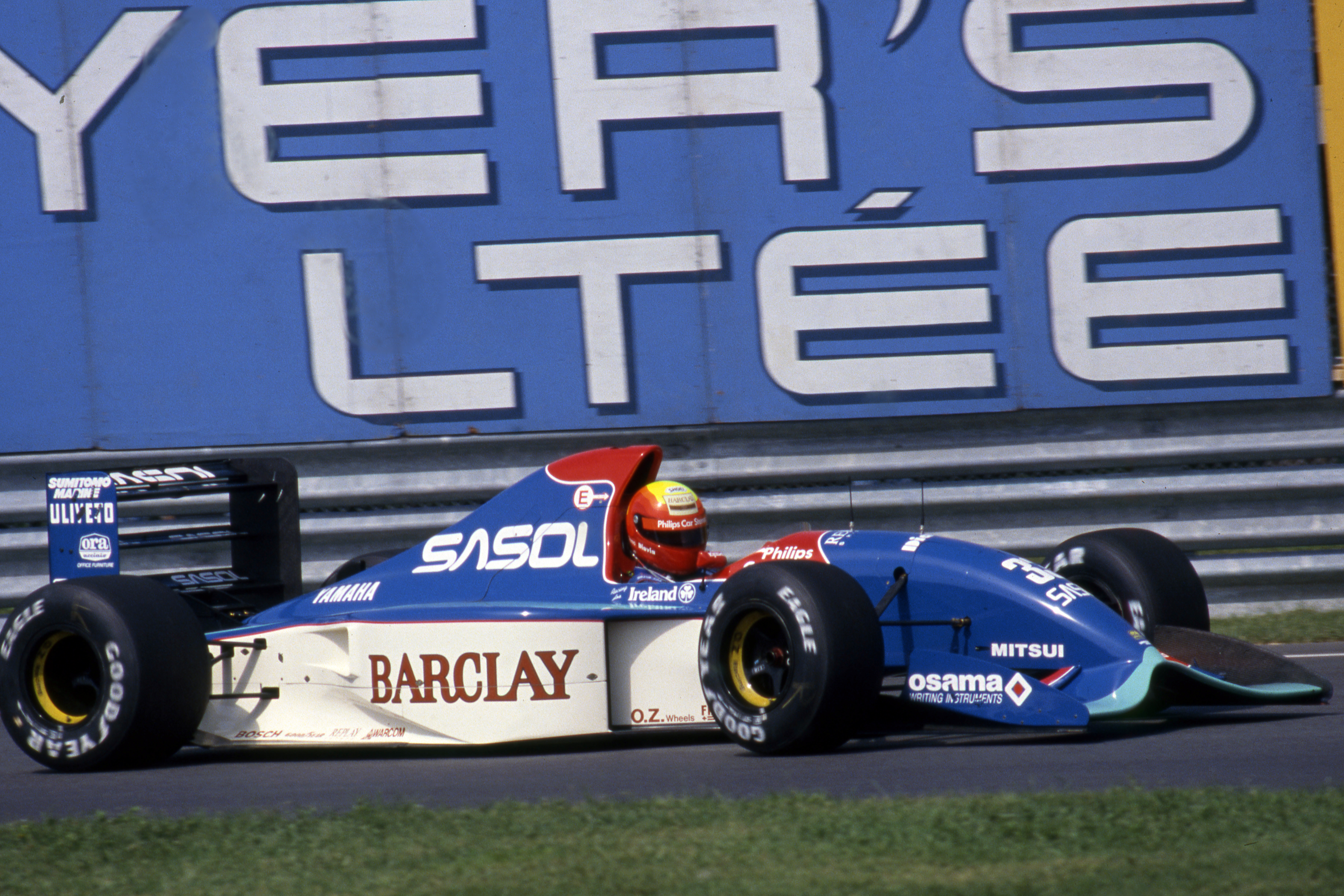 After four seasons with Leyton House/March, Gugelmin joined Jordan in 1992.
While he was a little more dependable than team-mate Modena, making the grid for every race, there were a few too many errors and he failed to score a point.
But he did put in an excellent qualifying performance to line up eighth in Mexico and, according to Gary Anderson, he bought into the problems Jordan was trying to fix far better than team-mate Modena.
19 Tiago Monteiro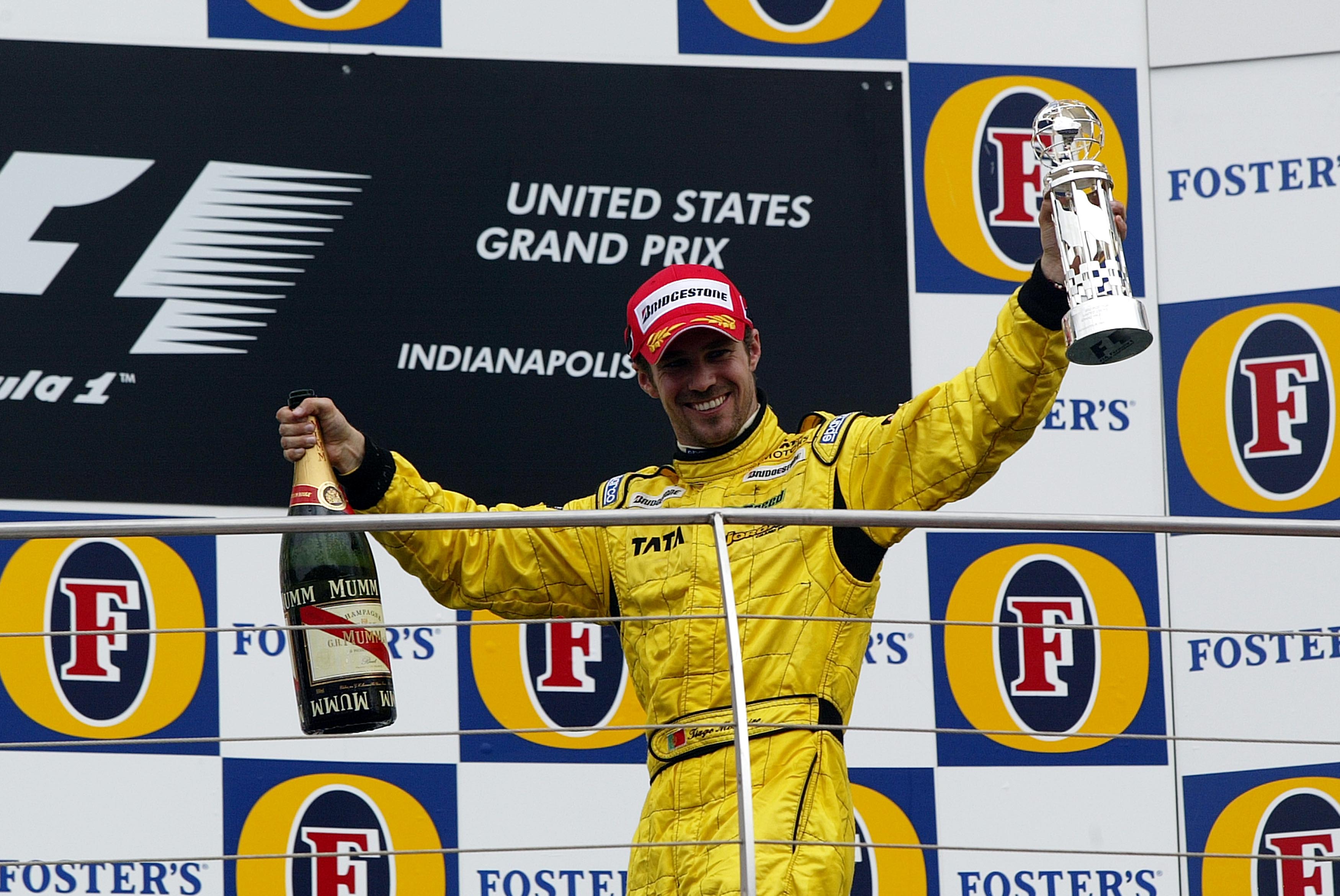 Monteiro is most famous for his third place in the farcical 2005 United States Grand Prix – although his eighth place at Spa later that year was arguably the better performance.
During his two years with Jordan/Midland he showed himself to be a consistent and safe pair of hands – if perhaps lacking that last edge of pace.
18 Vitantonio Liuzzi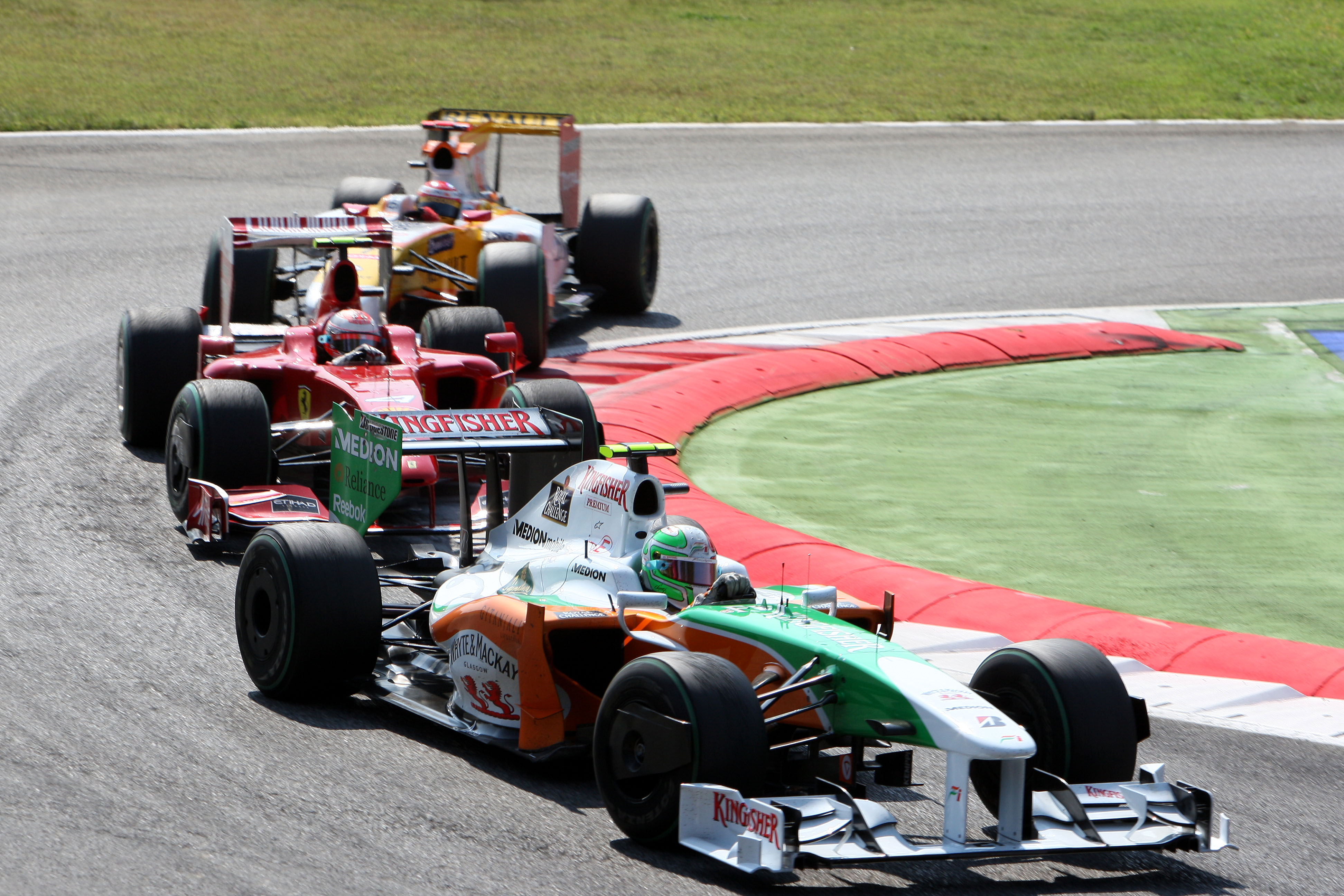 Red Bull refugee Liuzzi initially joined Force India as test driver before being promoted to replace Ferrari-bound Giancarlo Fisichella for the final five races of 2009.
Despite being in contention to finish third on his first outing at Monza before retiring, he never again reached those heights, struggling at times in 2010 with a chassis problem.
Sixth in Korea 2010 was his best result for the team.
17 Nick Heidfeld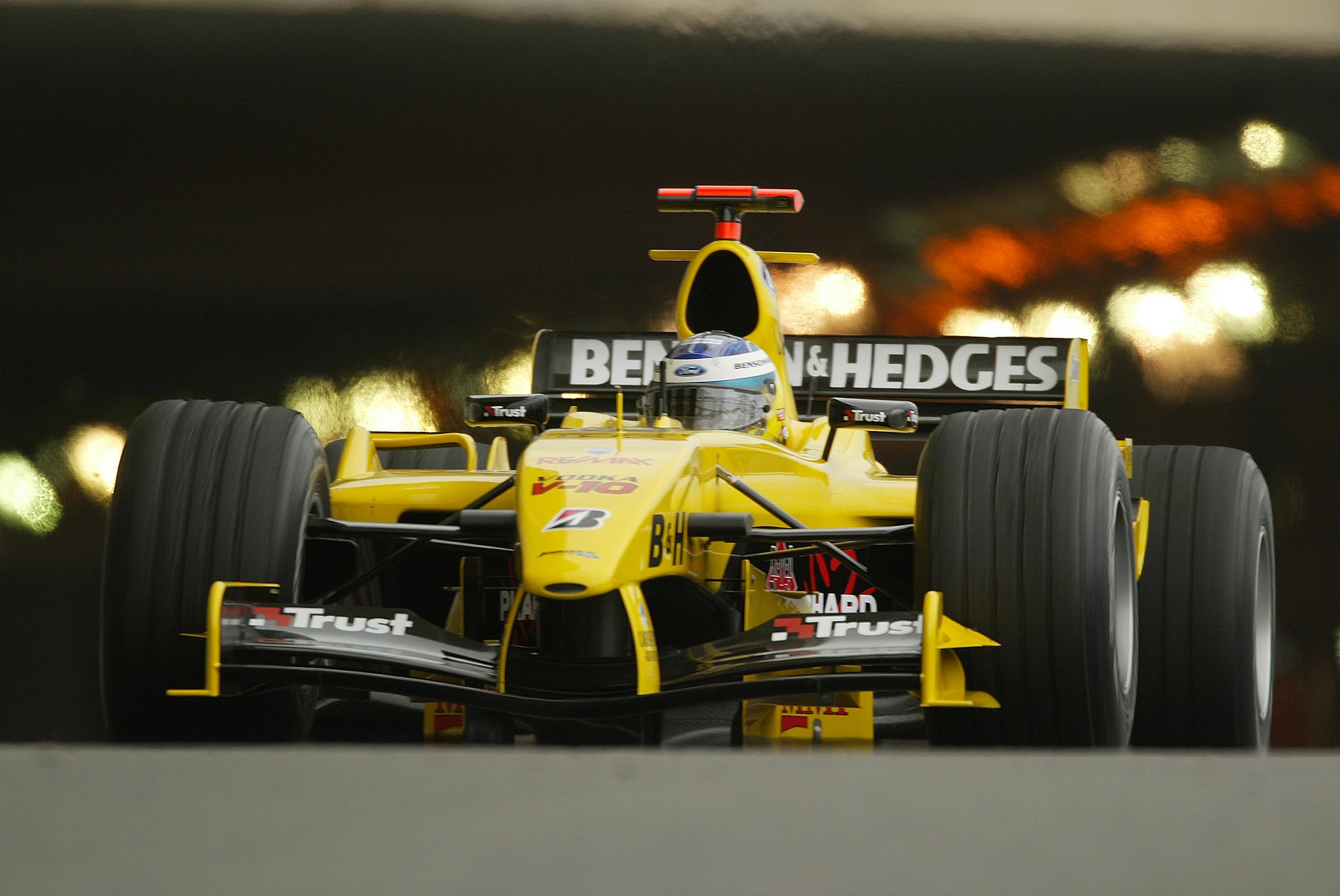 Did what he could during his sole season in an uncompetitive Jordan in 2004, with just two points finishes and a best of eighth in Canada.
But the lack of results was down to the car, not Heidfeld. He often outpaced drivers in superior machinery.
16 Martin Brundle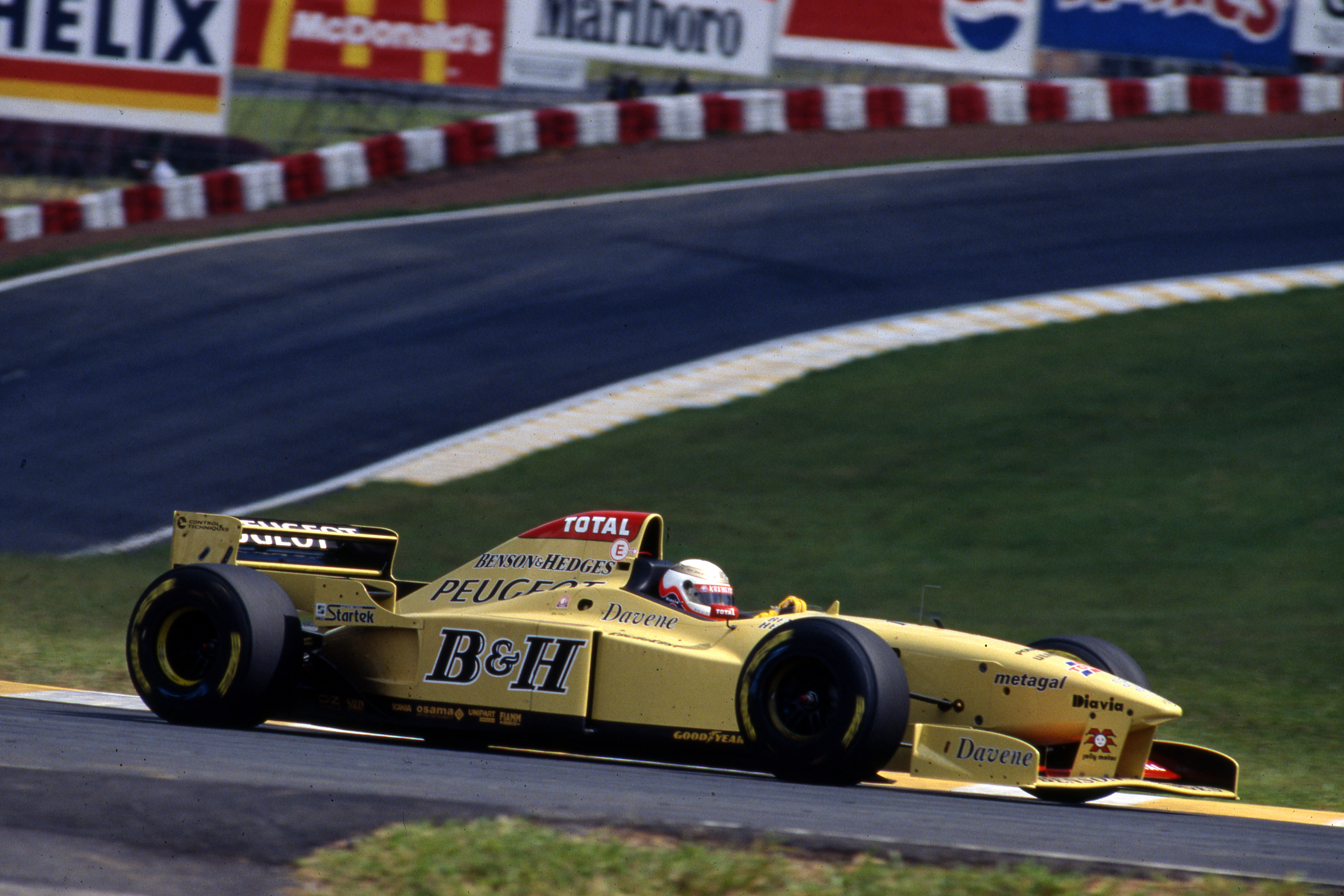 The reunion of Brundle and Eddie Jordan in 1996, 13 years after they had combined to give Ayrton Senna and West Surrey Racing a run for their money in British F3, seemed a match made in heaven.
Brundle had a decent, but unspectacular, season on his F1 swansong with five points finishes and a best of fourth at Monza.
15 Bertrand Gachot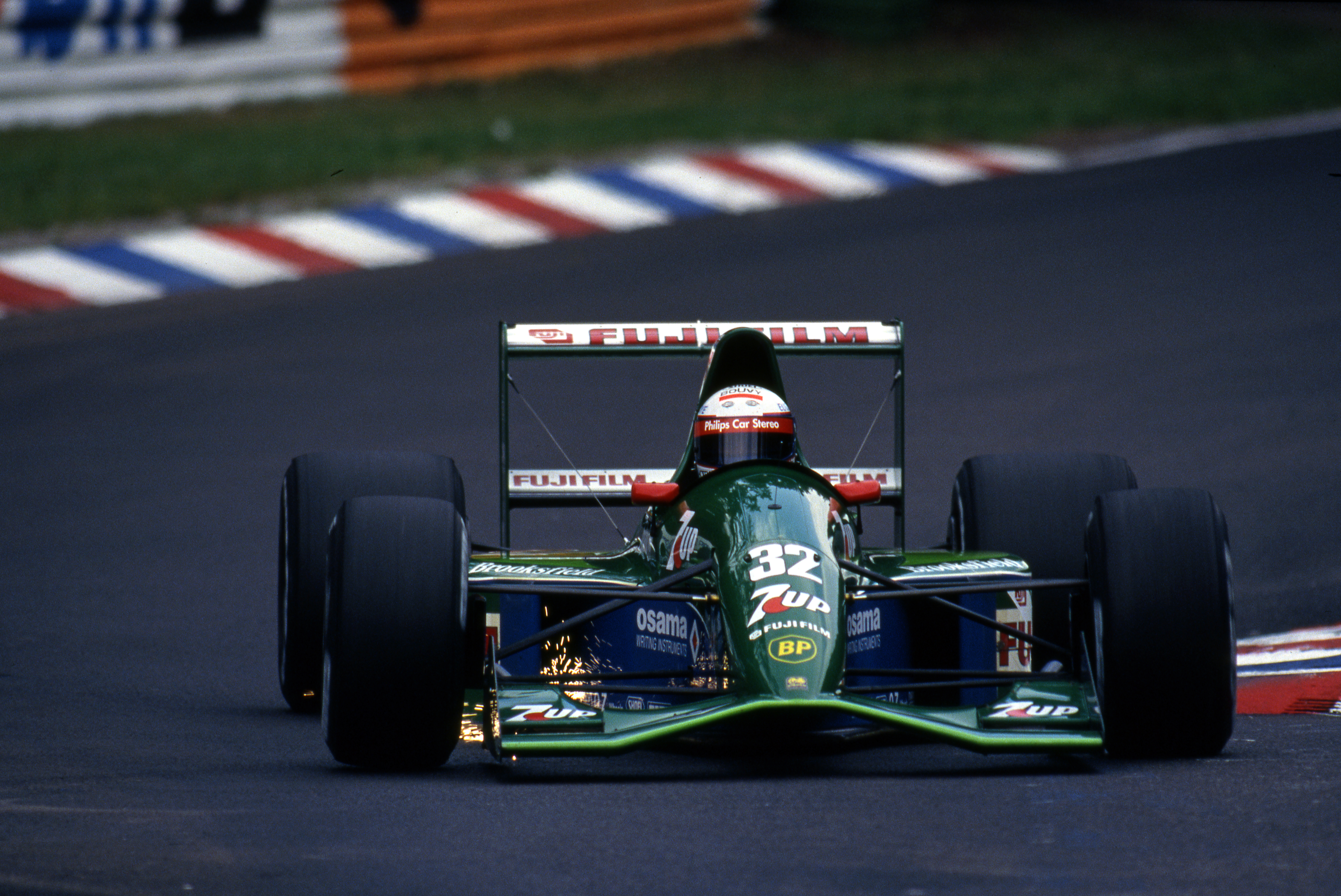 Gachot is most famous for his altercation with a London taxi driver leading to a jail sentence and a seat open for Schumacher to make his F1 debut.
But during his 10 outings for the team he was an integral part of Jordan's foundation season in 1991, scoring points three times and taking fastest lap on his final outing after a late tyre change in Hungary.
14 Jarno Trulli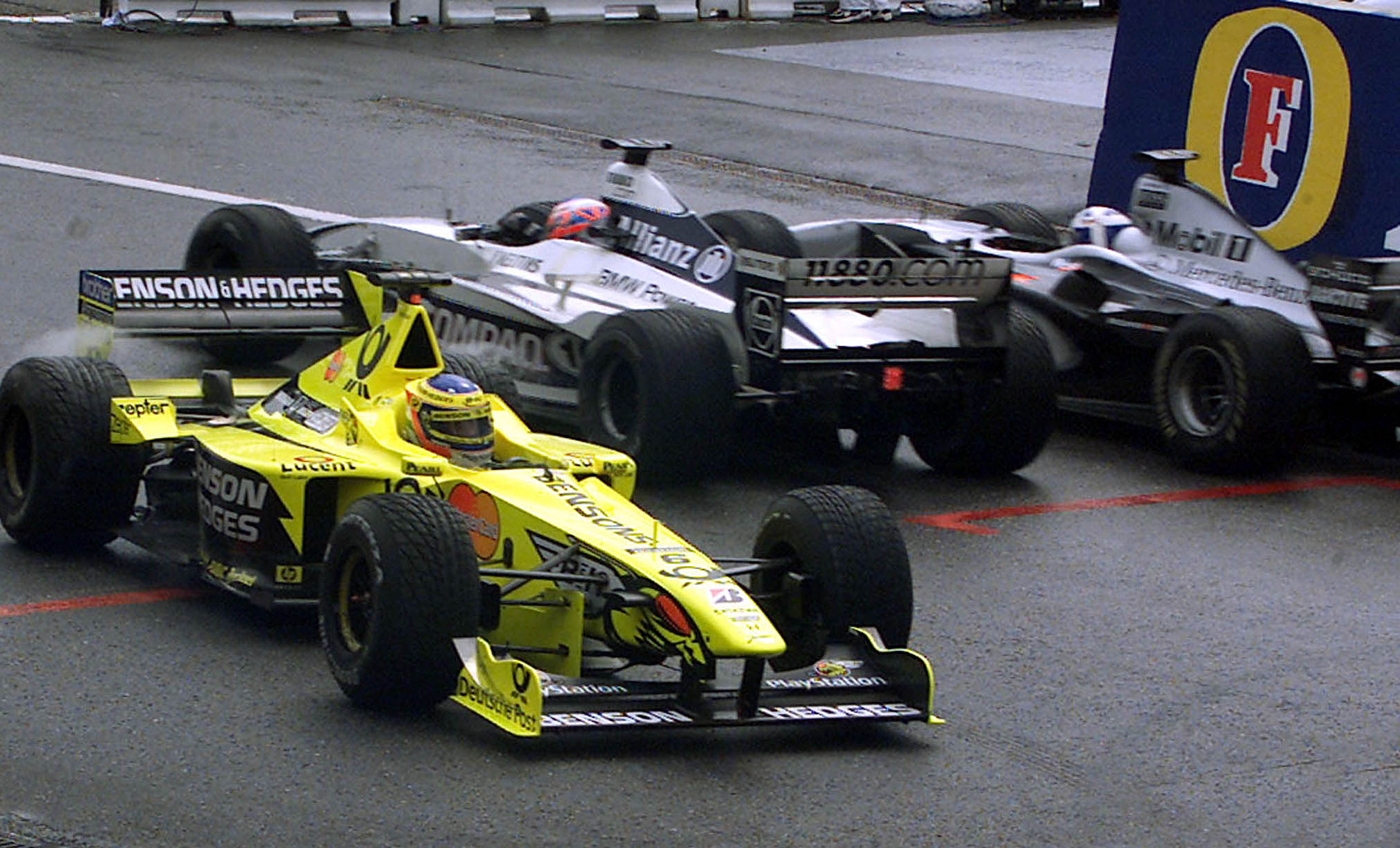 Trulli showed searing pace at times during his two years with Jordan, but often struggled to turn good qualifying performances into results.
While that was largely down to unreliability it was also thanks to the odd incident.
But considering Jordan was starting its decline in these years, he did a good job.
13 Eddie Irvine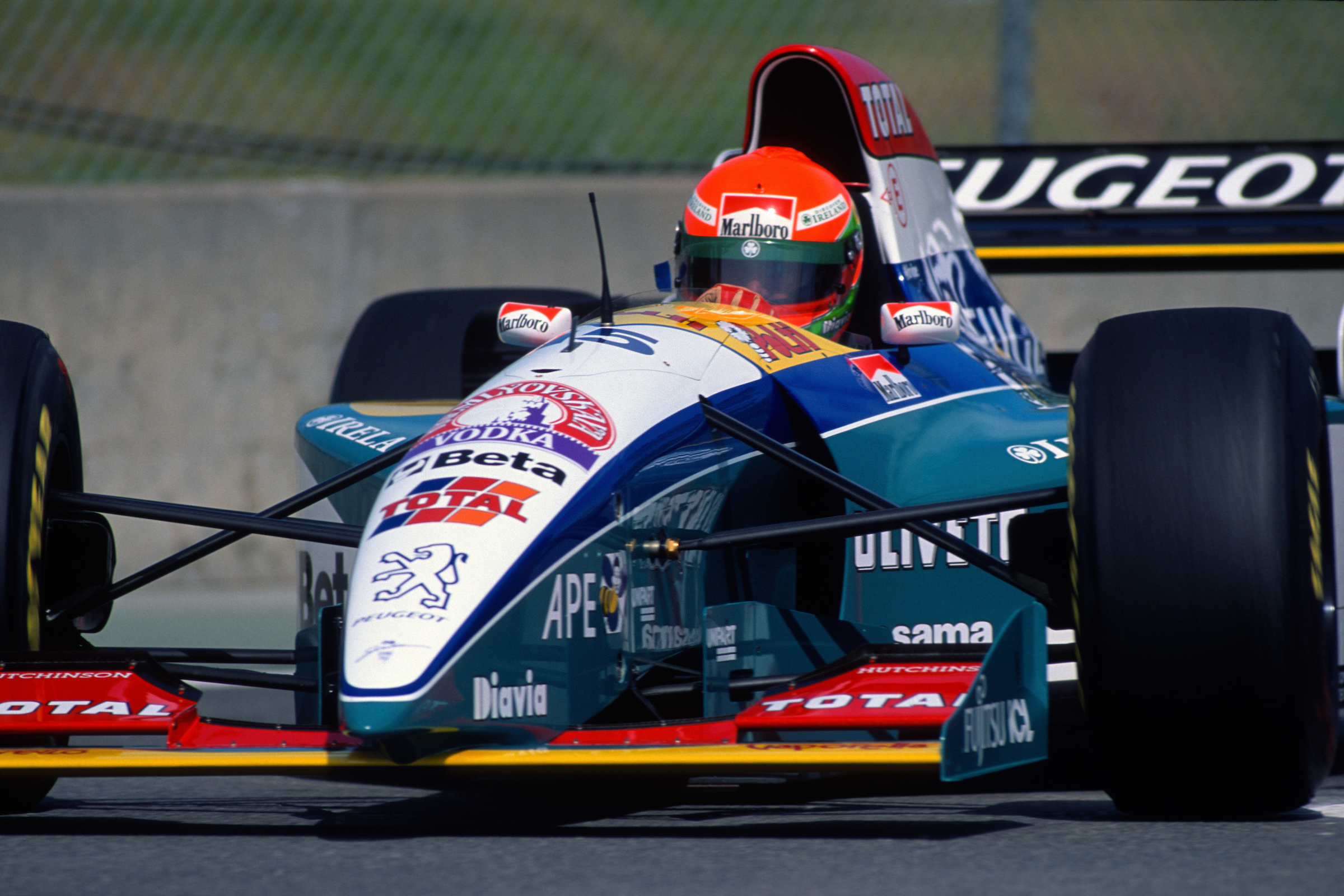 Made a stunning debut for Jordan at Suzuka in 1993, finishing sixth then getting punched by Senna for having the temerity to unlap himself.
Irvine spent another three seasons with the team, with a highlight of third in the 1995 Canadian Grand Prix.
He struggled to match Barrichello consistently – with a few volatile moments along the way.
Together they made one of Jordan's greatest partnerships, in an era when the team was getting regularly into podium contention for the first time and setting the foundations for its winning years.
Eddie Jordan then did very well out of his shock deal to 'sell' Irvine to Ferrari for 1996 as Schumacher's surprise team-mate.
12 Esteban Ocon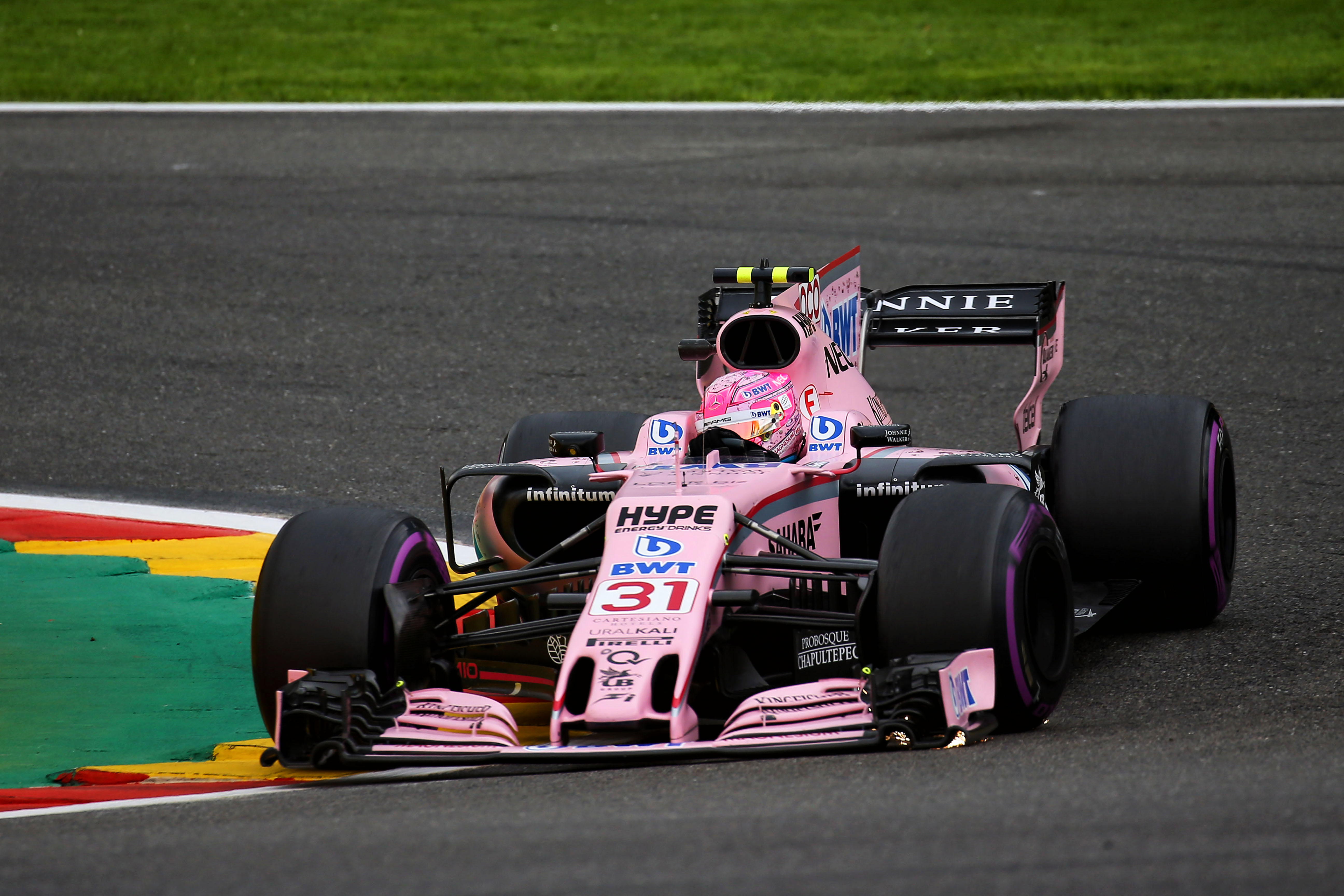 Spent two seasons with Force India/Racing Point in 2017-18, contributing to its fourth-place in the constructors' championship before being replaced for '19 by Lance Stroll following the takeover of the team.
Despite several scrapes with team-mate Sergio Perez, Ocon turned in some strong performances in F1's tight midfield pack.
11 Paul di Resta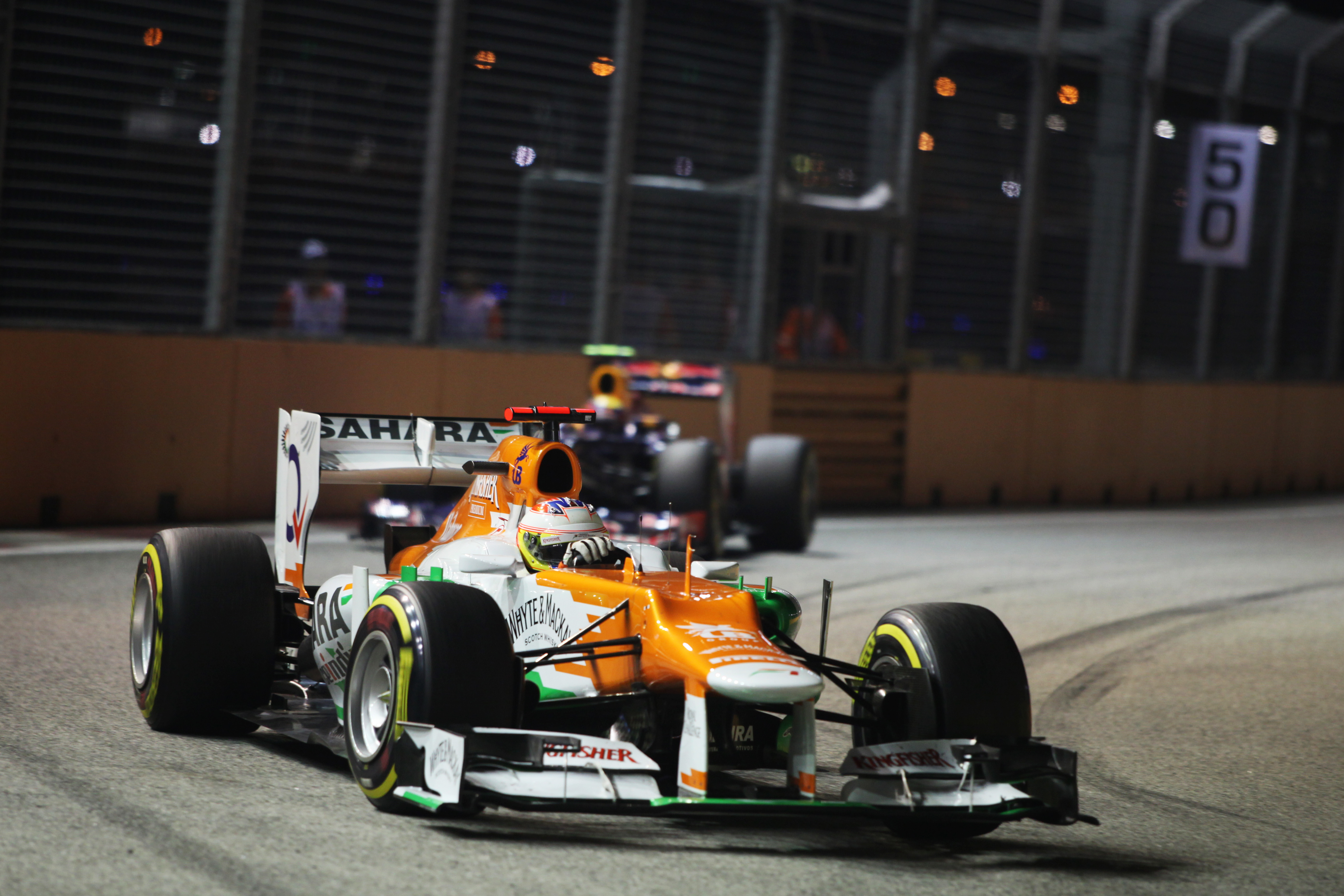 Over three seasons as a Force India race driver from 2011-2013, di Resta turned in some excellent performances before being dropped in favour of the well-backed Perez for 2014.
His peaks were a pair of fourth places.
10 Lance Stroll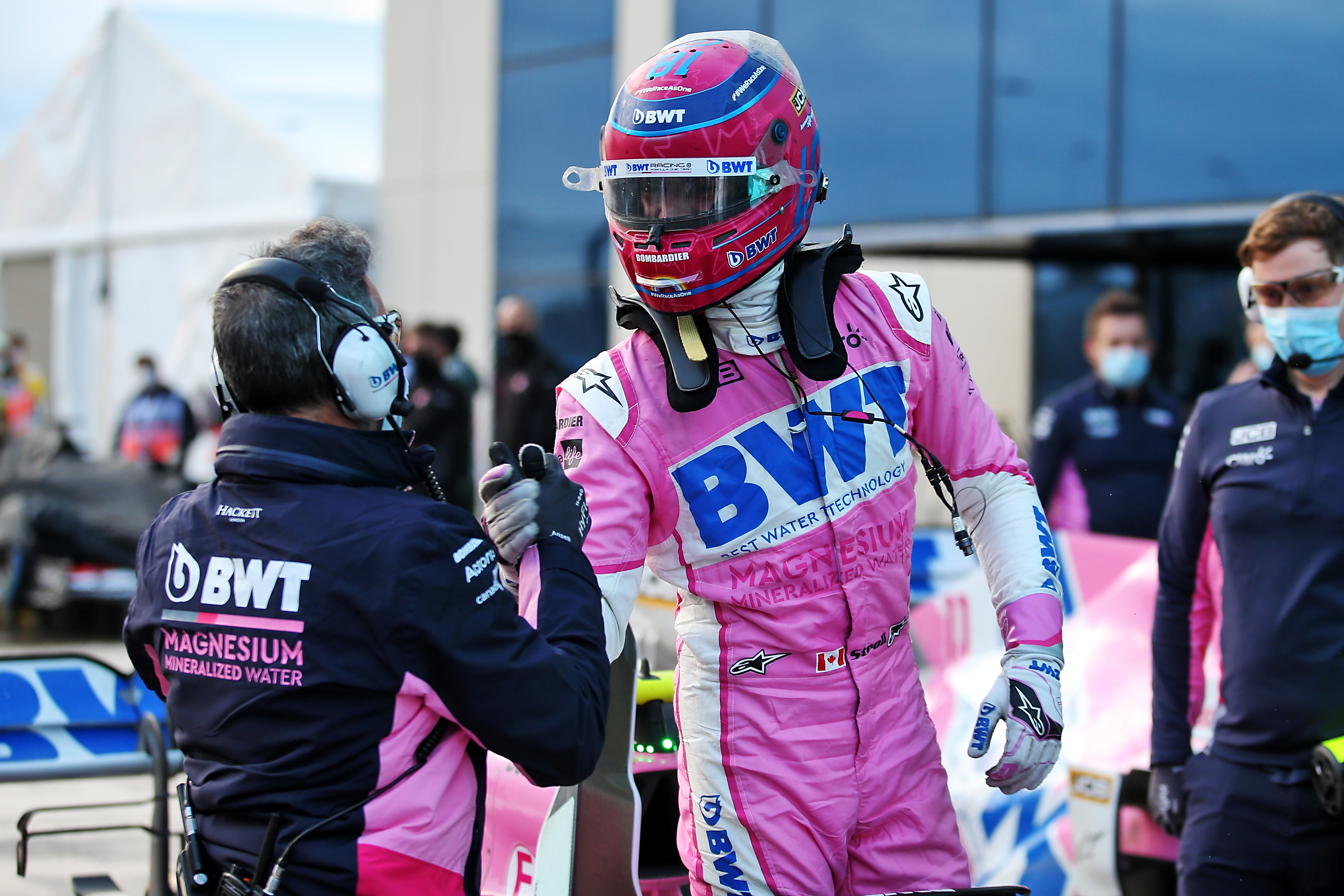 Stroll became one of only four drivers to claim a pole position for the Silverstone-based squad in Turkey last year.
He then led much of the race in extremely difficult conditions, before falling back after picking up damage.
That performance earns him a place in the top 10 – as does the role he has played in the team continuing to exist via his family's involvement.
Despite struggling for consistency in his two seasons (plus one race so far this year), Stroll picked up podiums at Monza and Bahrain last year and should have plenty more chances to rack up the results.
9 Andrea de Cesaris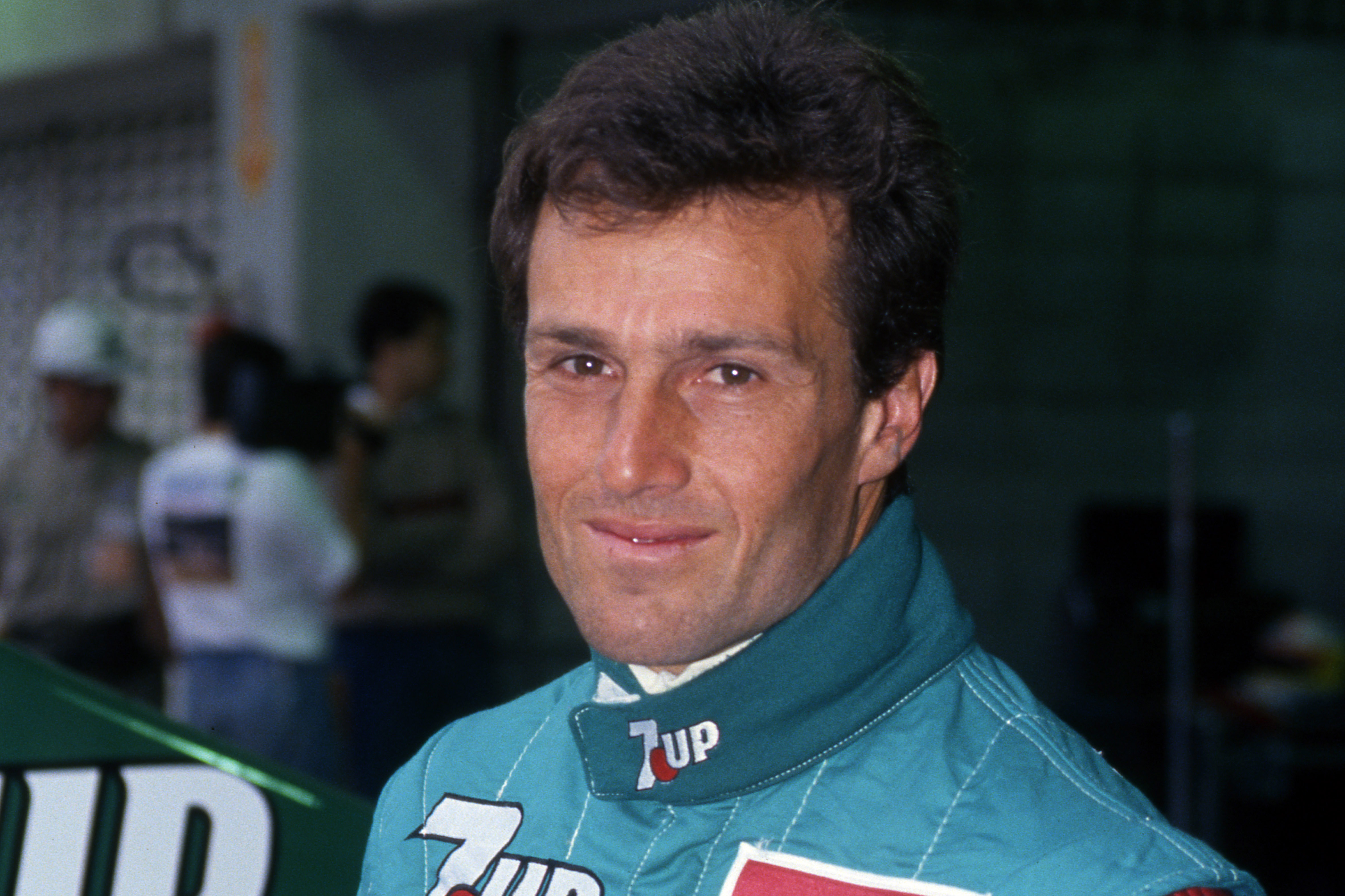 Eyebrows were raised when de Cesaris, a veteran with a reputation for crashing, was signed by Eddie Jordan for his team's first season.
But the Marlboro-backed Italian was integral to the new outfit's astonishing run to fifth in the constructors' championship with four points finishes.
Though Schumacher's heroics at Spa are what's most remembered about Jordan's Belgian GP weekend that year, de Cesaris could have pulled off a stunning victory for the team had his engine not failed as he closed on Senna's ailing McLaren.
De Cesaris returned for two races as a stand-in early in 1994, finishing fourth in Monaco.
8 Adrian Sutil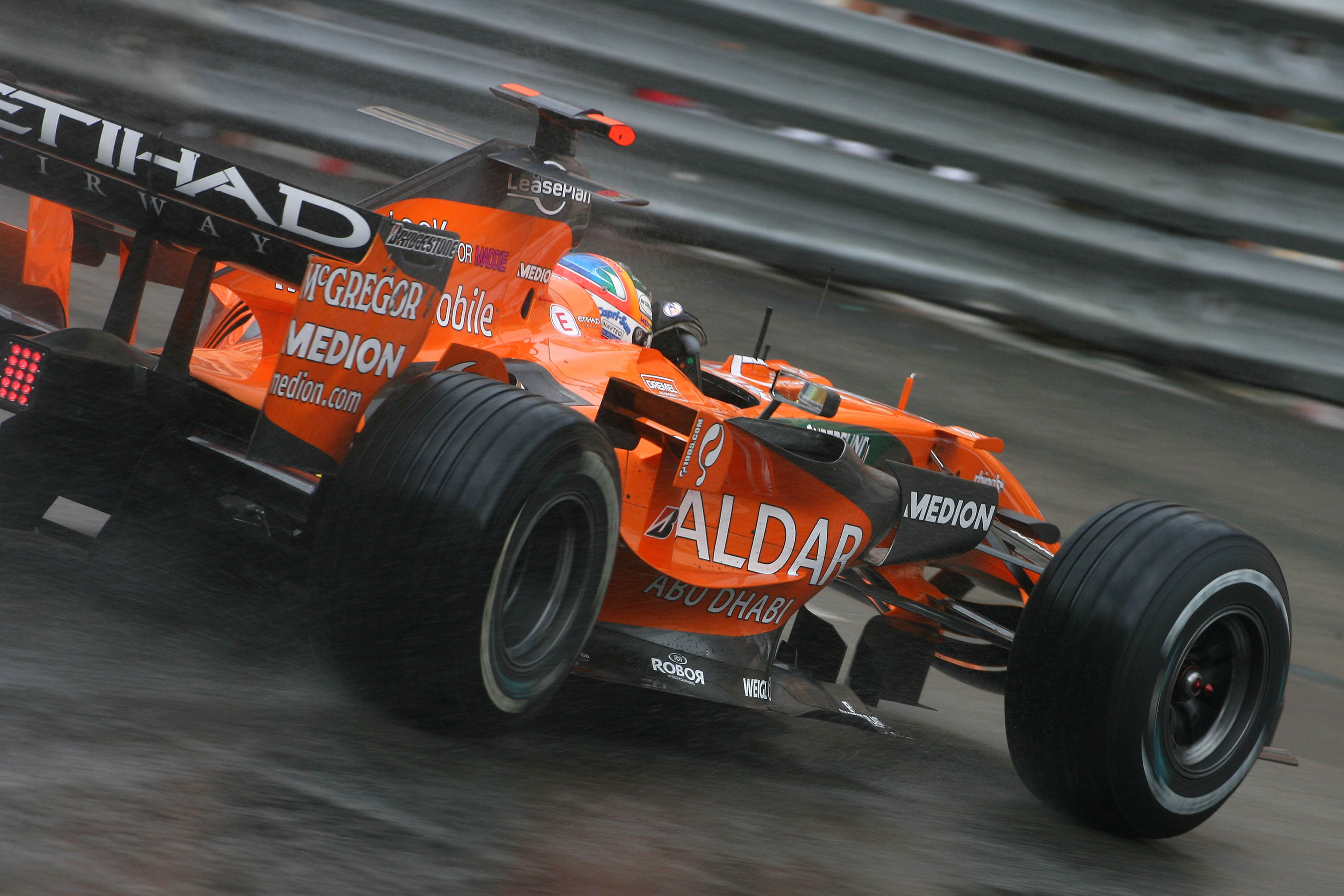 Sutil appeared for this team in three of its guises, albeit only as a Friday driver under the Midland name in 2006. That longevity in itself is worth a place in the top 10.
He spent six of his seven seasons in F1 with the team, racing for it in Spyker and Force India colours, and racked up 109 starts – the second-highest total for the team – and 28 points finishes. Dependable if rarely extraordinary.
7 Nico Hulkenberg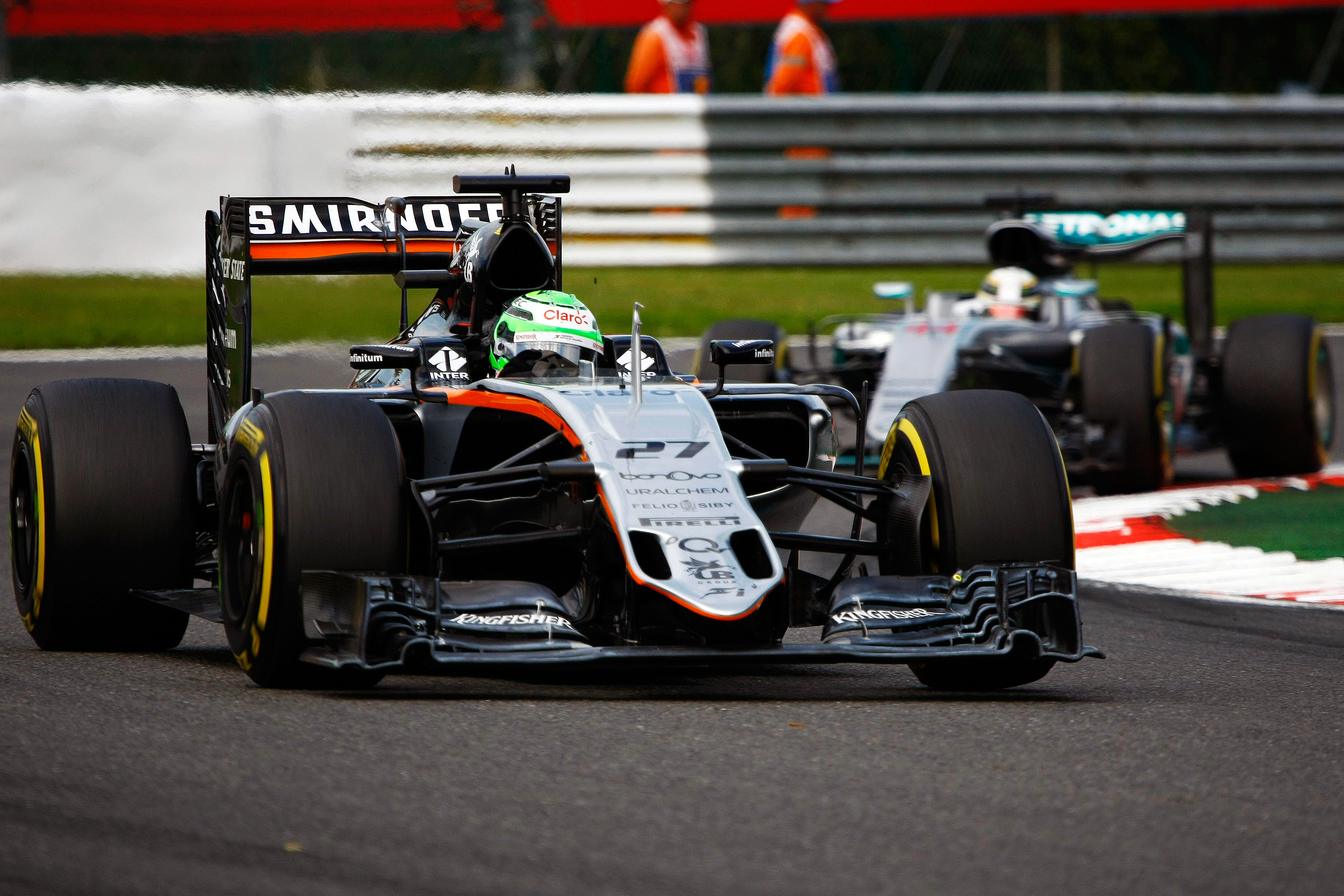 Hulkenberg started 78 races for Force India across two full-time stints, separated by a year with Sauber, along with three appearances as a Racing Point stand-in last year.
Despite famously never managing a podium finish, he scored points consistently and turned in some superb performances.
He was in contention for a shock win for the team at Interlagos in 2012 before hitting Lewis Hamilton.
Hulkenberg remains on Aston Martin's books today as reserve, so this story might not be over yet.
6 Ralf Schumacher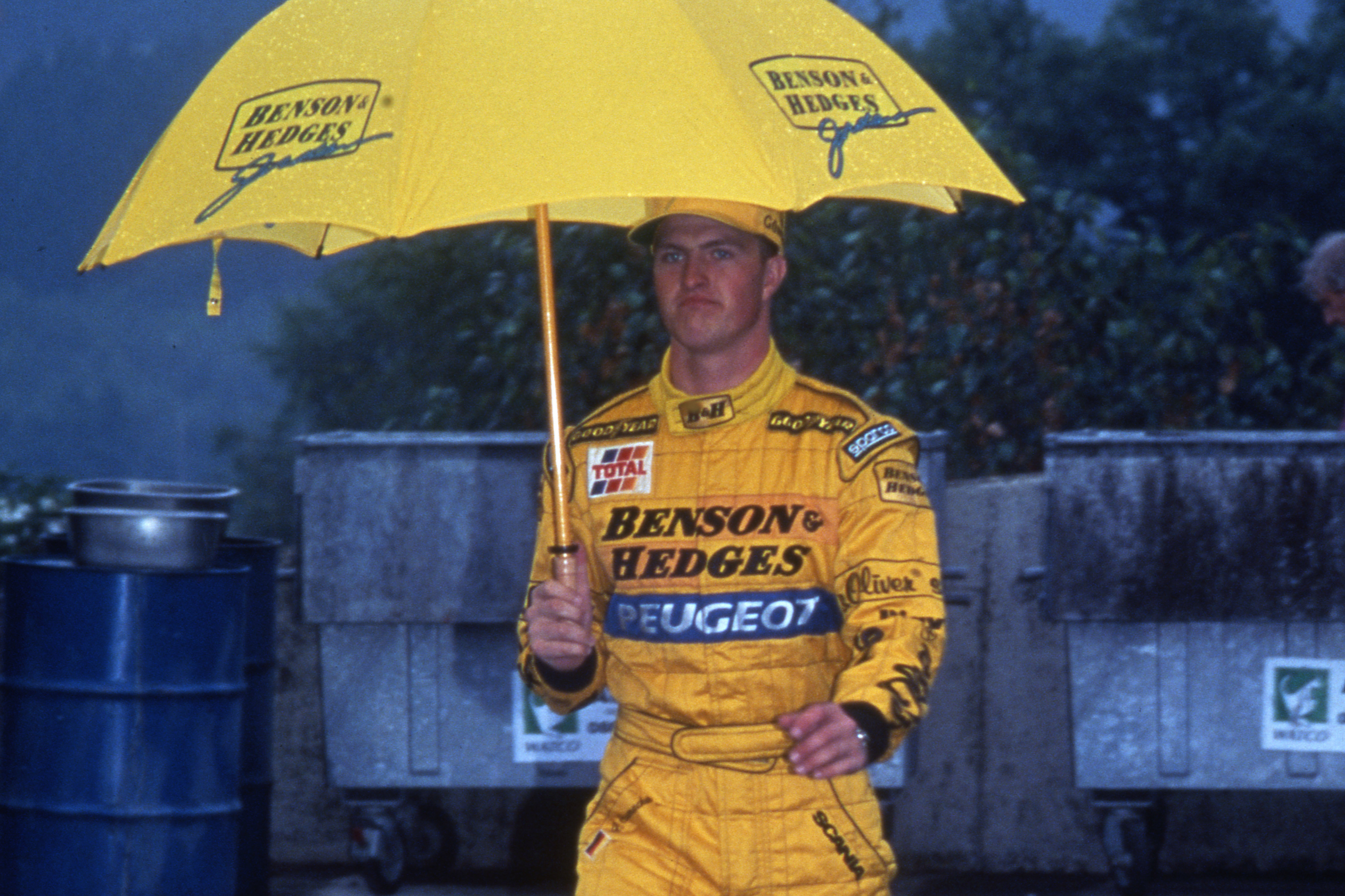 The second Schumacher to be given his F1 debut by Jordan, Ralf spent two largely successful campaigns with the team.
While raw, with his attacking driving style creating some inconsistency, he claimed three podium finishes and had chances to win.
Some of those were wasted by errors, but he was frustrated at being ordered to hold station behind race-winning team-mate Damon hill at Spa in 1998.
Brother Michael facilitated Ralf's release from Jordan to join Williams ahead of 1999.
5 Giancarlo Fisichella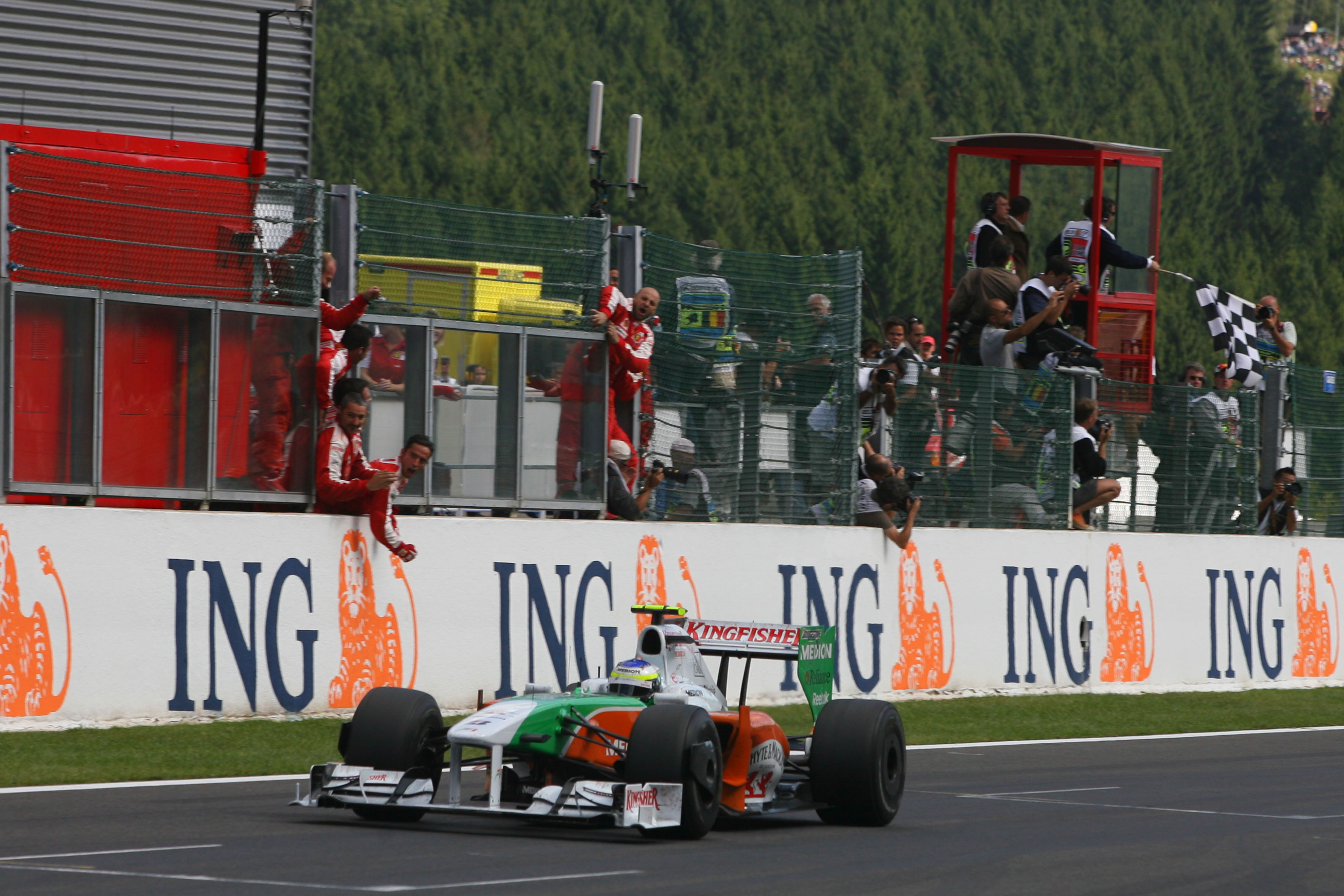 With 79 starts across three separate stints with Jordan/Force India – coming early, late and in the middle of his F1 career – Fisichella couldn't keep away from the Silverstone team.
His finest moment was in the toughest of those years when he was belatedly awarded victory at Interlagos in 2003.
But his second places at Spa in 1997 and, astonishingly, for Force India in 2009 prior to his brief move to Ferrari stand out.
4 Damon Hill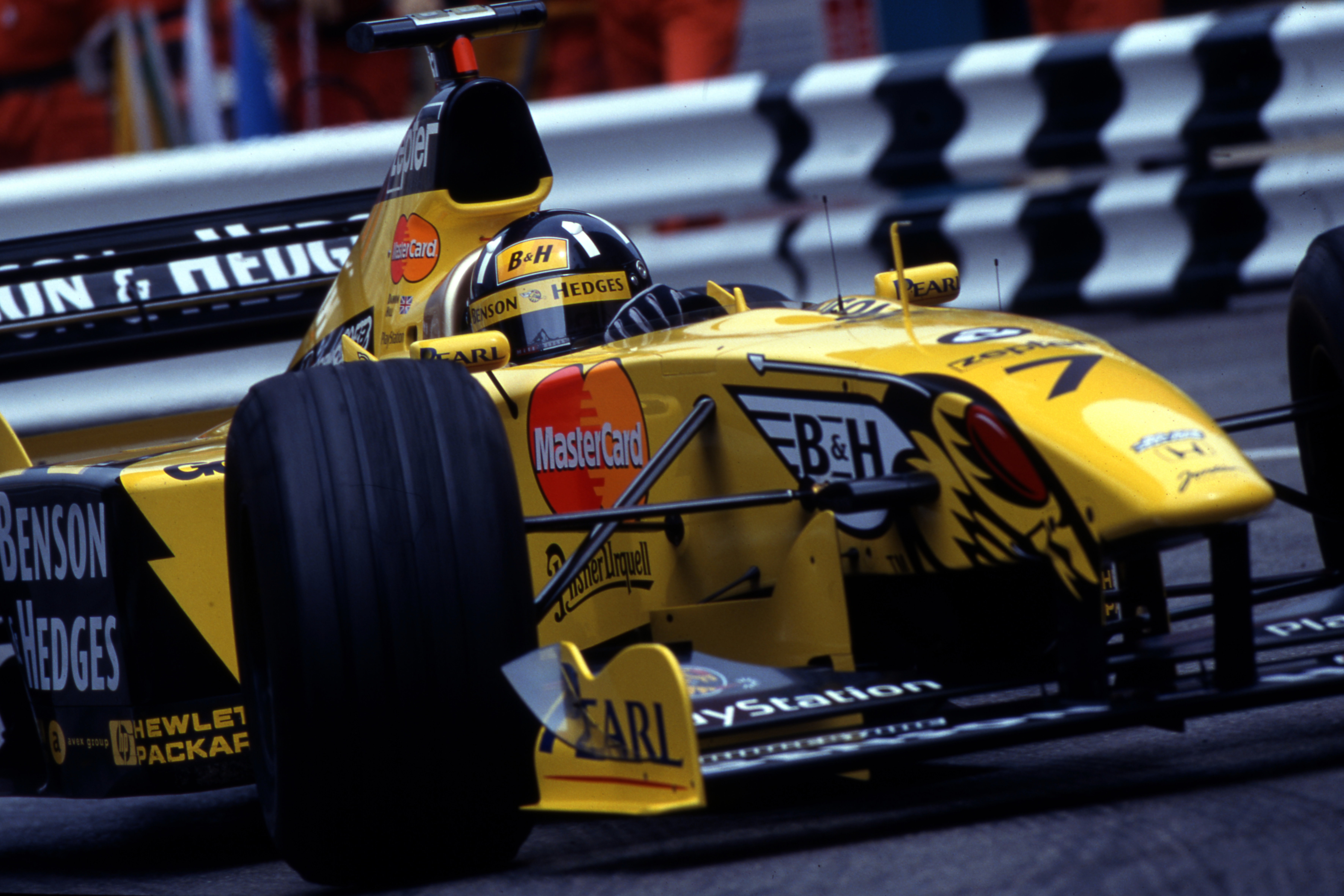 Hill's place in 'Team Silverstone' history is assured thanks to taking its first victory at Spa in 1998 during a stellar second half of that season.
Unfortunately, the first half of the year was less successful – which came as a huge disappointment given how competitive Jordan had been in 1997 and the expectation that signing a proven world champion would complete its jigsaw.
The less said about Hill's 'season too far' in 1999 before retiring the better.
But that glorious day at Spa makes him one of the key drivers in the team's history.
3 Rubens Barrichello
Barrichello spent the first four seasons of his F1 career with Jordan after making his debut as a 19-year-old in 1993.
He went on to notch up several firsts for the team – including the first podium finish in the 1994 Pacific GP, pole position at Spa later that year and even its only victory in the long-forgotten F1 Indoor Trophy at the Bologna Motor Show!
Barrichello was well-regarded for his technical feedback, as well as his speed. The Race's technical editor Gary Anderson reckons Barrichello would have won a race in the 1997 Jordan had he stayed on.
2 Heinz-Harald Frentzen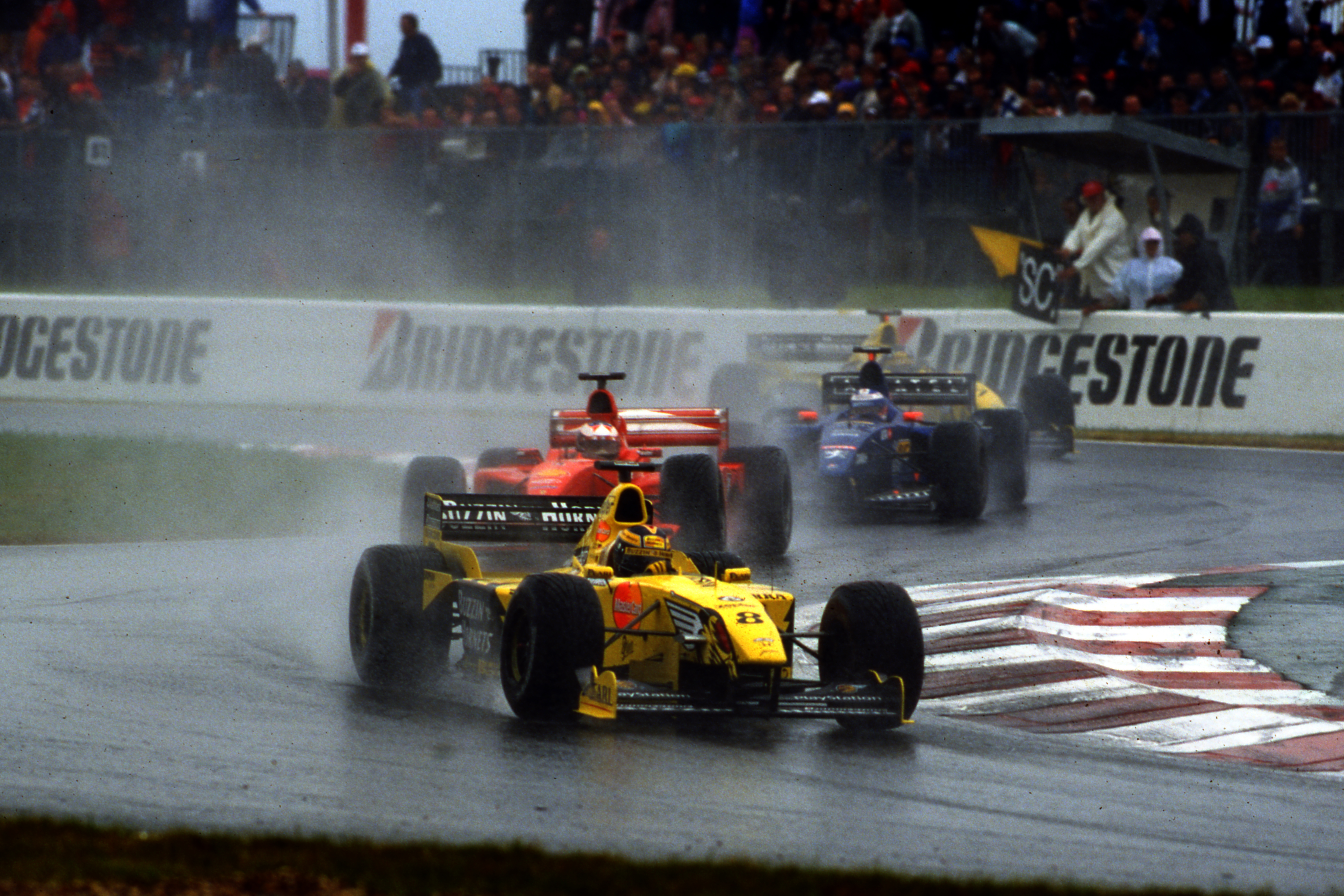 Jordan got the best out of the enigma that was Frentzen in 1999, when he emerged as an unlikely title threat after wins in France and Italy.
While his Jordan career ultimately fizzled out with his mid-season sacking in 2001, no other driver reached title-challenging heights for the team in any of its guises – or stood on the podium for it as many times.
Only the relative brevity of his Jordan peak denies Frentzen top spot.
1 Sergio Perez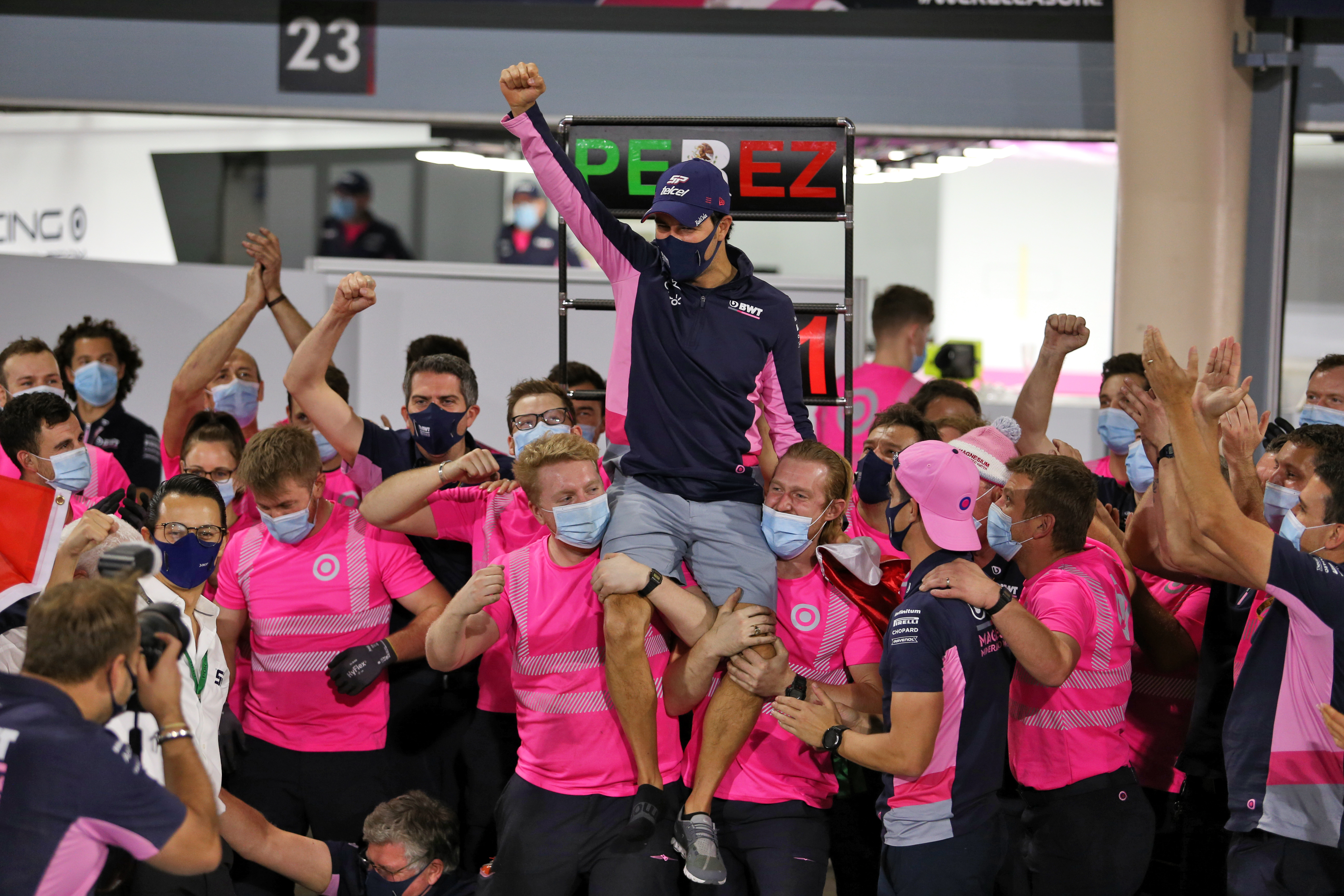 Nobody has started more races for the team than Perez, who racked up 135 starts for Force India/Racing Point from 2014-2020 and claimed his first victory on his penultimate outing with the team in last year's Sakhir Grand Prix.
With seven podium finishes, he was the team's lynchpin throughout his time there, particularly when Force India finished fourth in the championship in both 2016 and '17.