The upcoming weekend should've been a huge one for Canadian motorsport – not only the 2020 Canadian Grand Prix, but the Canadian GP in a year when Canada has two full-time Formula 1 drivers for the very first time.
Canada's F1 roll of honour is not exactly a star-studded list, more 'who's that' than 'who's who', and in all honesty, Latifi will have placed himself in the top four long before the season is out.
But aside from a test of your 'drivers from the footnotes of motorsport history' knowledge, this list contains some interesting characters and triumph and tragedy in almost equal measures.
Here is our ranking of the 12 Canadian drivers who have started a world championship F1 race so far:
12. Al Pease
There is almost no beginning to the talent displayed by some of the drivers at the tail end of this list, but in a race to the bottom, one driver cowers underneath all of them.
In recent years, people with no real appreciation of what it takes to be a racing driver have derided the skills of 'pay' drivers like Pastor Maldonado or Max Chilton, and someone else who appears later on in this list, but the reality is that while their backers may have eased their path in F1, their abilities behind the wheel way exceed that of any of the armchair experts knocking them.
This scarcely applies to some of the pay/amateur drivers of the past. Take Al Pease, the British-born Canadian racer who has the inglorious record of being the only driver to have ever been black-flagged from an F1 race for being too slow. That was the 1969 Canadian GP. It was his third F1 appearance, all in Canada, all in an aging Eagle chassis, and understandably his last.
11. Peter Broeker
It's only Pease's unenviable disqualification that anchors him to the bottom spot as, in truth, Broeker's single F1 outing – the 1963 United States GP – was even less impressive than Pease's attempts (and Pease's record away from F1 suggests that he wasn't completely hopeless).
Broeker also deserves some credit for taking to the grid in a car of his own construction – the Stebro 4 – which was down on power and stuck in fourth gear, which accounts for some of the 17.5 seconds per lap he was off the pace in the race.
That the car was really just a Formula Junior with a bigger fuel tank, and the ordeal Broeker went through with his engine supplier pre-race, means he ought to be cut some slack.
10. John Cordts
Another one-hit wonder who took part in the 1969 race at Mosport. He was outqualified by Pease in his elderly private Brabham BT23B, but was at least fast enough in the race to avoid any indignities until an oil leak brought his unremarkable run to an end. Cordts was a handy Can-Am racer.
9. Eppie Wietzes
Dutch-born Wietzes, who sadly died this week, took part in two Canadian GPs and was outqualified by Pease for the first of them, although he was faster in the race in his privateer Lotus 49.
He returned with a patriotically-liveried Brabham BT44 for the 1974 event, and snuck it onto the grid ahead of Derek Bell's Surtees. Wietzes was a star of 1970s and early 80s Trans Am, winning the 1981 title in a Chevrolet Corvette.
8. John Cannon
Cannon did a good job to qualify his outdated BRM P163 24th on the grid for his only F1 start – the 1971 United States GP. He brought it home too, in 14th place in a solid effort.
He also took part in the non-championship Questor GP, held between F1 and Formula 5000 cars at the Ontario Motor Speedway in California. Cannon returned to various F5000 championships with limited success before being killed in an experimental aeroplane crash.
7. Allen Berg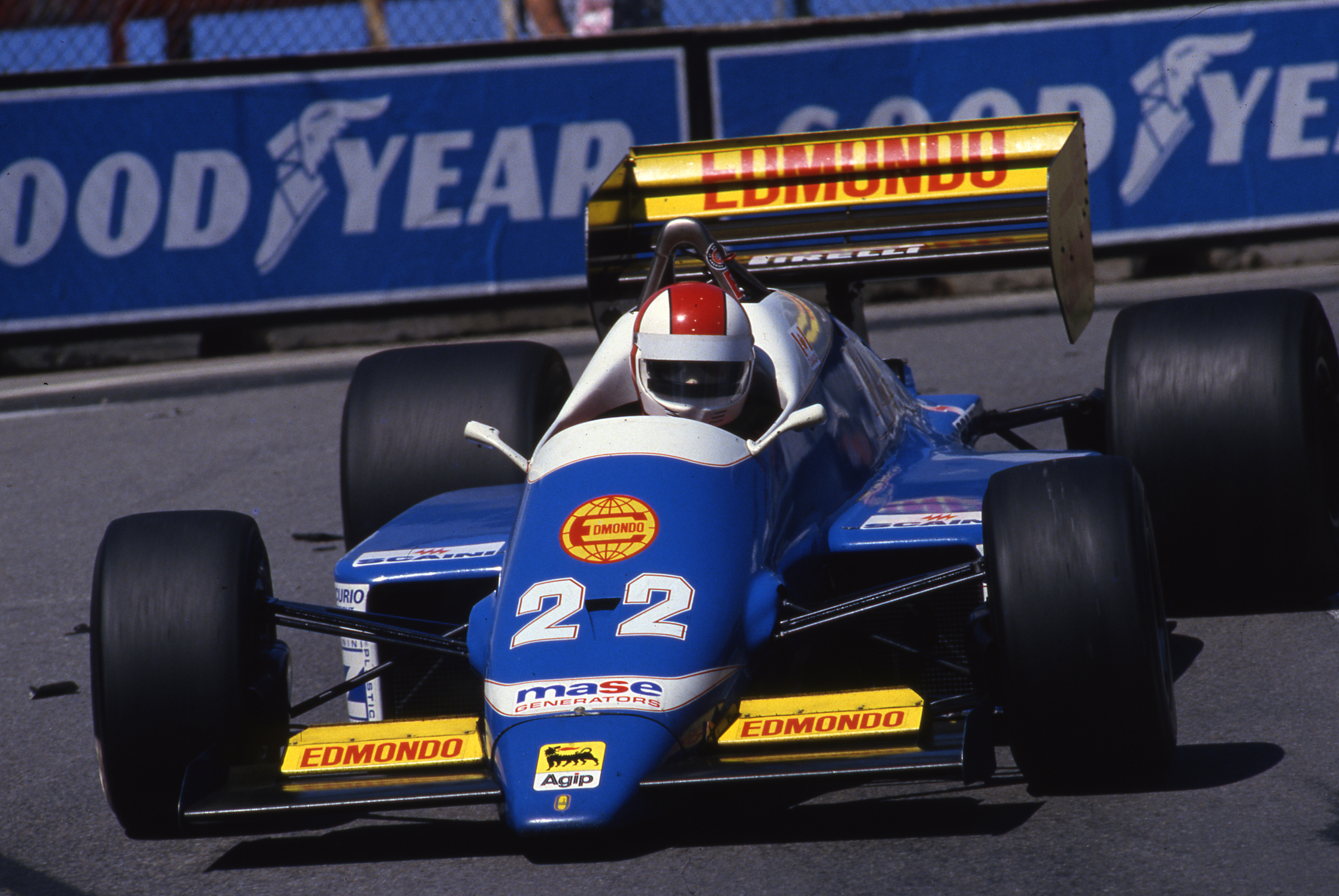 The driver who officially ended Ayrton Senna's winning streak in the 1983 British Formula 3 championship (Senna was absent racing in Europe and on-track winner Martin Brundle was using ineligible tyres), Berg bought his way onto the F1 grid in 1986 in an uncompetitive Osella.
Partnering Piercarlo Ghinzani, Berg entered nine races, and was usually a couple of seconds off the Italian in qualifying and always at the back. It was a similar story in the races, at least when the cars didn't break – which in fairness wasn't very often.
6. Bill Brack
A specialist car dealer who enjoyed racing on the side, Brack was a handy touring car driver who hired the third Gold Leaf Lotus for his home race in 1968 and lapped within a couple of seconds of team regular Jackie Oliver. He returned the followed year for BRM, but in an older-spec car he was some way off his more experienced team-mates (Oliver and John Surtees).
It was three more years before his third and final appearance, again for BRM. In the P180, he was just over a second off Jean-Pierre Beltoise in a similar car in qualifying but spun out of the race. He was a multiple Player's Formula Atlantic champion post-F1.
5. George Eaton
From a prominent wealthy Canadian family, Eaton indulged his passion for racing in Can-Am with occasional success. In 1969 he entered a pair of grands prix with BRM and was well off the pace of his team-mates.
Eaton remained with BRM for basically a full season in 1970. He was generally a backmarker but did a good job at Silverstone where he matched Pedro Rodriquez in qualifying, before unfortunately low oil pressure ended his race early.
His high point came at his home race where he outqualified team-mate Jackie Oliver to line up ninth. He returned for a single outing in the 1971 Canadian GP before concentrating on running the family business.
4. Peter Ryan
Ryan was a promising downhill skier before injuries prompted a switch to a different form of high-speed racing. Driving a Lotus he won the non-championship Canadian GP for sportscars at Mosport in 1961 ahead of Pedro Rodriquez and Stirling Moss.
The performance impressed Colin Chapman, who arranged a Lotus 18 for Ryan to race in the 1961 US GP. He qualified a respectable 13th and brought it home a distant ninth.
Chapman offered him a works Lotus contract, which took Ryan to Europe in 1962. But with the factory team full he was loaned to Ian Walker Racing, where he put in some promising Formula Junior and sportscar performances that marked him out as a potential star of the future. However, a high-speed crash at Reims while fighting for the lead cut his career tragically short when aged just 22.
3. Lance Stroll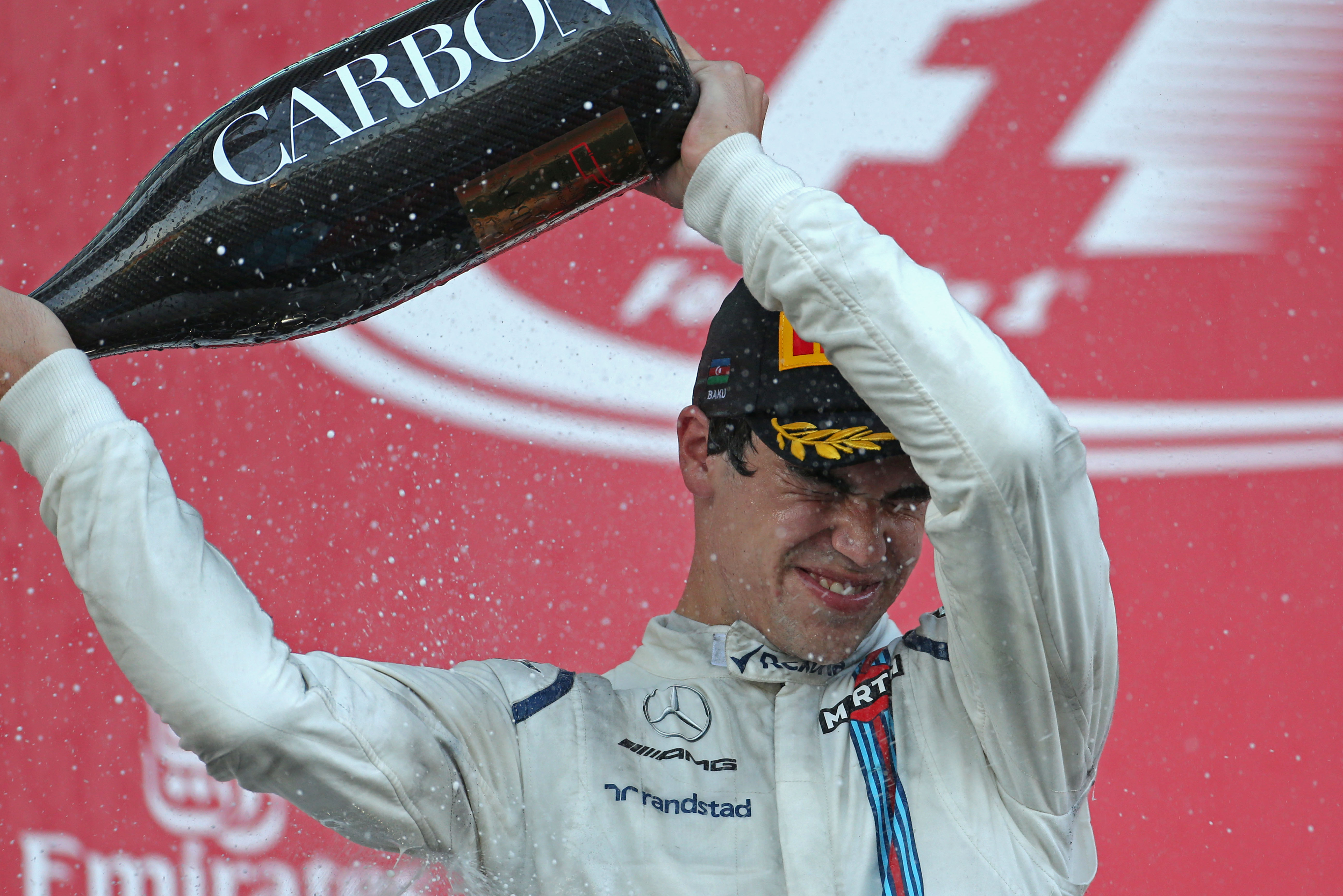 While there is little doubt that Stroll's presence on the grid owes no little thanks to the fact his father owns the team he drives for, he is also head and shoulders above those countrymen who preceded him on this list (although Ryan could well have been a superstar had he survived).
Anyway, having become the third Canadian to score an F1 point, and the third to score a podium, Stroll has his work cut out if he's going to be the third to win a grand prix.
Up against Felipe Massa, Sergey Sirotkin and Sergio Perez (and Paul di Resta on one occasion) as team-mates, he's tended to fare much better in the races than he does in qualifying, but he is capable of turning it on over one lap. He's not the next Villeneuve, but he's way better than some of the more snarky commenters would have you believe.
2. Jacques Villeneuve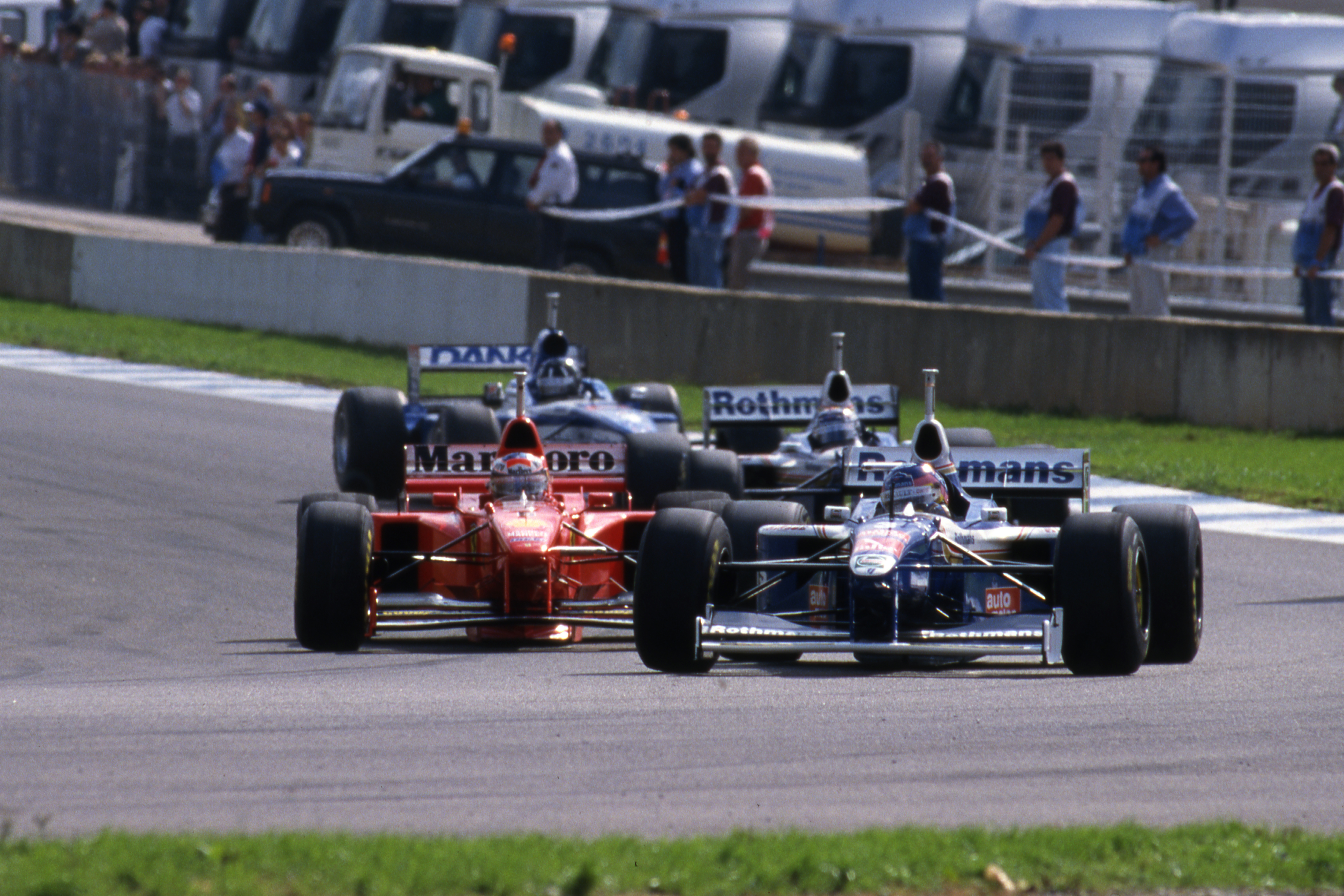 From a stunning debut, to a mid-season firing, Villeneuve's F1 career was a rollercoaster that unravelled like a classic three-act play.
After a cracking Indianapolis 500 and CART Indycar title double in 1995, Villeneuve was snapped up by Williams as it rebuilt in the wake of Ayrton Senna's death.
As the son of one of F1's most revered drivers, Villeneuve's was one of the most eagerly anticipated debuts of all time and he didn't disappoint – coming close to victory at the first attempt.
A peroxided Villeneuve in a Rothmans-liveried Williams seemed like a perfect fit. His balls-out style in harmony with team and car.
If anything he drove better in the hideous Winfield version that followed his 1997 championship success, but with Renault taking a backseat no one really noticed as McLaren and Ferrari disputed the title.
The king's ransom he commanded from BAR was always going to be as much of the story as the on-track results in the next chapter of Villeneuve's career. The 1998 change of rules and car (and tyre) design never seemed to suit him in the same way, and while there were glimpses of the former spark, they became fewer and more far between.
That three-race stint alongside Fernando Alonso at Renault in 2004 now seems like a hazy dream, while during a season and a bit at Sauber/BMW Sauber he was usually the second fiddle to Massa and then Nick Heidfeld.
Villeneuve's post-F1 career has been a pot pourri of aborted fresh starts.
His uncle Jacques Villeneuve Sr would feature somewhere on this list too, had he actually qualified for any of the three grands prix he attempted to contest in the early 1980s.
1. Gilles Villeneuve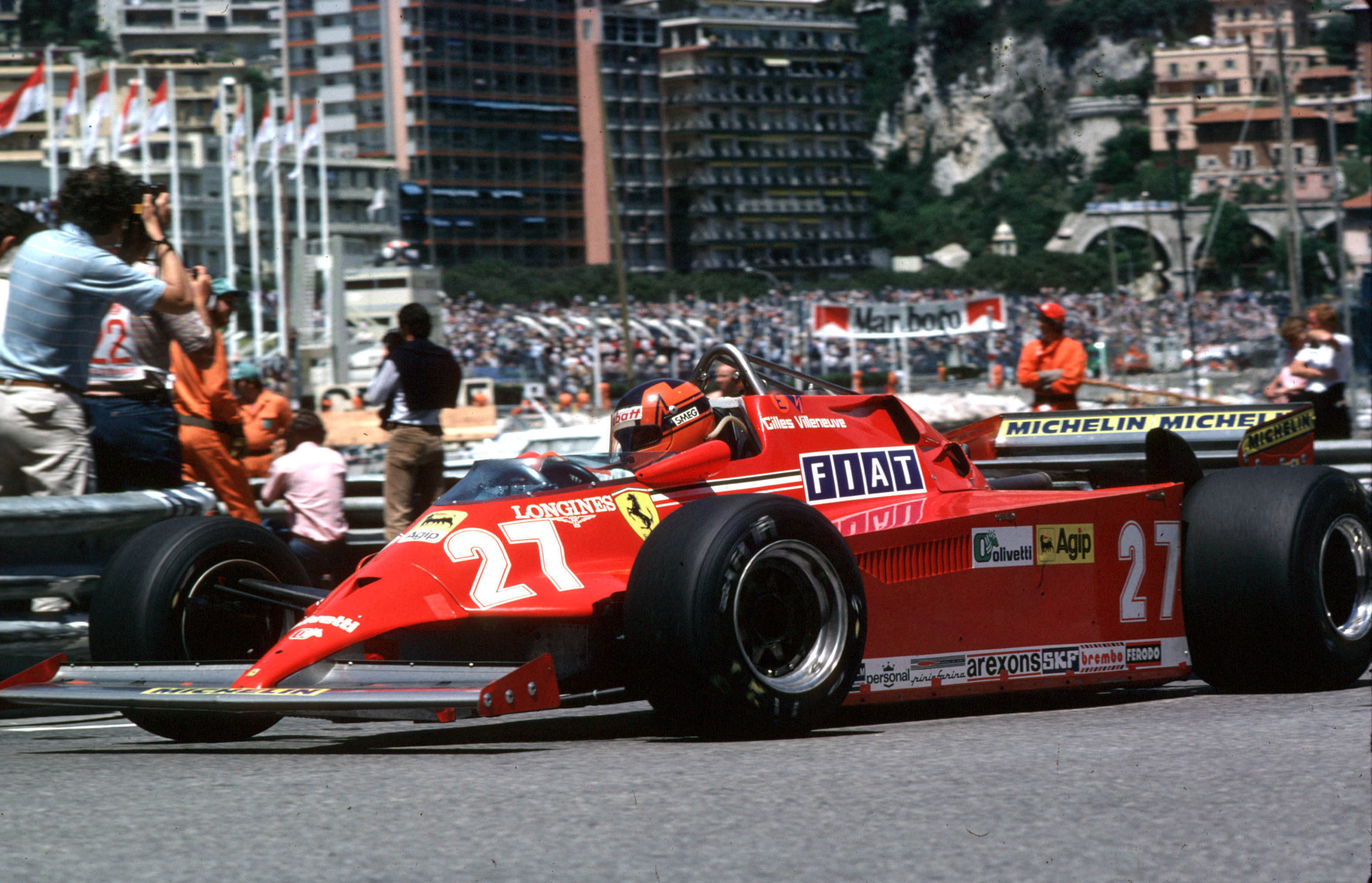 A hero for a generation of race fans, who adored his never-say-die, sideways style, sublime car control and sense of fair play. He was almost certainly on the brink of glory before that fateful day at Zolder in 1982.
From his spin-and-find-the-limit debut at Silverstone in 1977 in a third McLaren entry to being a surprise choice to replace the departing Niki Lauda at Ferrari, Villeneuve's ascent to the big time came as the TV audience was booming – making him a global superstar for a fresh generation of fans.
His wet weather heroics in Montreal in 1978 are the stuff of legend as was his adherence to team orders in 1979 when he was the faster of the two Ferrari drivers but the title went to team-mate Jody Scheckter. Quite how he managed to drag two wins out of the truck-like 1981 Ferrari remains the measure of his genius, while who knows what he would have accomplished had he lived (and indeed joined McLaren in 1983)?