Ross Brawn says crowds are unlikely to return to Formula 1 before the flyaway races that follow the opening run of events in Europe – and even then there is no certainty over the timeline for permitting fans to attend grands prix.
The 2020 season kicks off with eight races at six different circuits in Europe, although following the recent cancellation of the Azerbaijan, Singapore and Japanese Grands Prix it is possible further events in the region could be added.
Hockenheim, Imola, Mugello and Algarve are among the tracks that could host races, while venues like Sochi, Shanghai, Bahrain and Abu Dhabi could also potentially host double-header events.
Speaking during the 2020 FIA eConference, F1 managing director of motorsport Brawn said that some venues in Europe are hopeful of being open to crowds, but warned it's more realistic to hope for fans at races later in the season at best.
"We won't rush that," said Brawn when asked about F1's strategy for allowing fan attendance at races.
"Some of the later European races are optimistic, but we prefer not to plan on that.
"I think it's when we go to the flyway races that we can start to hope that we will have fans, but even that's not absolutely guaranteed.
"To have the race in a safe and secure environment is critical. We're going around the world, we can't have a problem in one country that stops us going to other countries so we'll progress slowly on that front."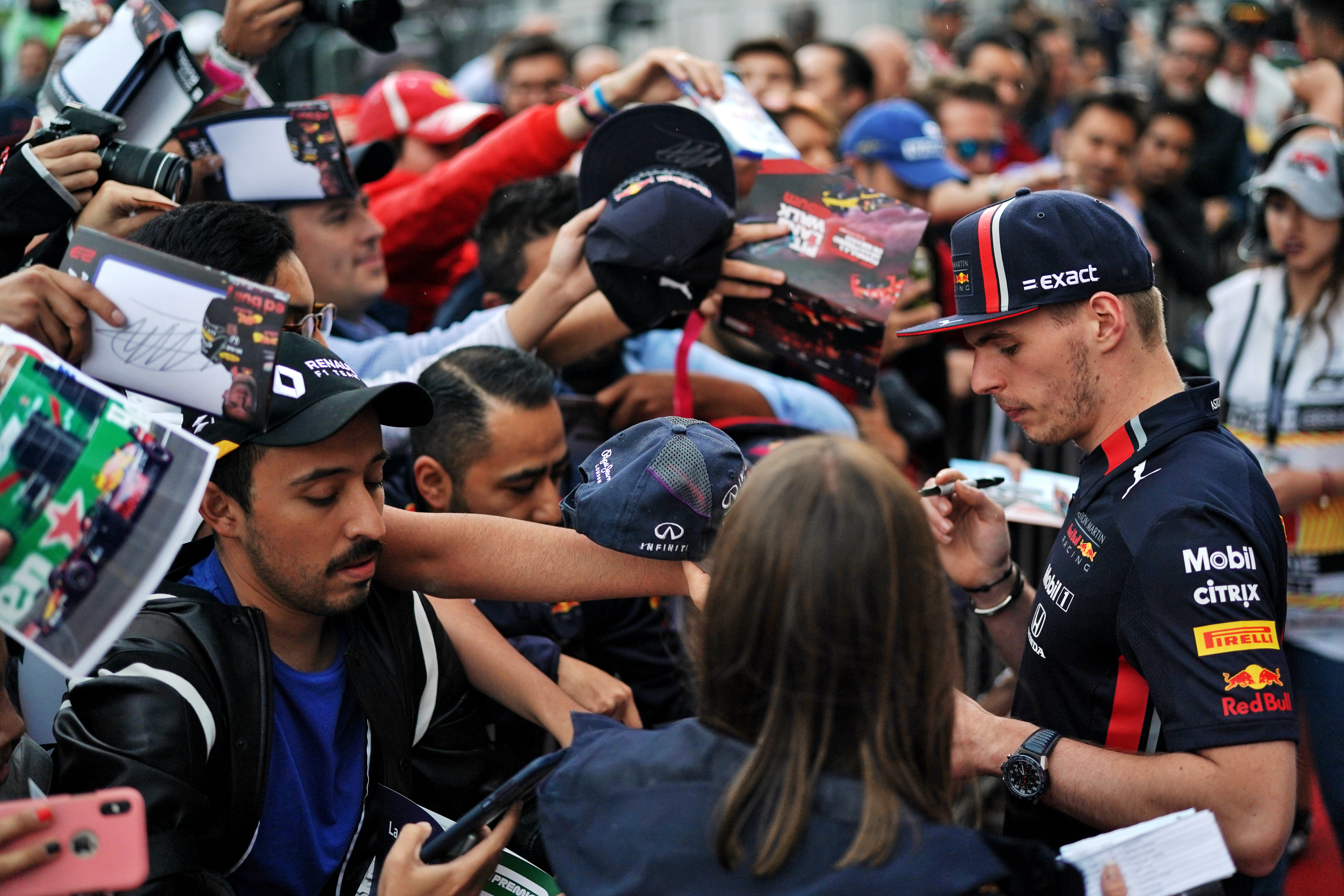 Brawn stressed that, while the fans at the circuit aren't quite as integral to the action as in sports such as football, F1 is keen to have crowds at races as soon as possible.
Several drivers, including Lewis Hamilton, have suggested the atmosphere at so-called 'ghost races' will be worse than at test days despite being positive about the measures taken to allow F1 to race again.
"The fans for us are critical and there's a lot of atmosphere and ambience created by the fans, but probably not quite as strong as it is in football," said Brawn.
"You go to a football stadium and it's very intense. Some races can be like that, a lot of races less so, so it's perhaps not quite so critical for us, having the fans at the race but we do want to see them because they do add a lot of atmosphere.
"We'll take that very gradually and we certainly won't…we don't want to jump in and have to jump out again when we find the problem."
Brawn said that the willingness to hold races behind-closed-doors was crucial to being able to restart the season as early as the Austrian Grand Prix on July 5.
He described the second half of the season as fluid, with question marks still hanging over the races in the Americas and Russia, but is confident of the season finishing with races in Bahrain and Abu Dhabi.
"The fact that we were prepared to accept closed races in the early part of the season gave us more opportunity," said Brawn.
"That's not the ideal, it's not the ideal for any sport because the fans are such a crucial part of it but we felt that going racing and broadcasting racing and engaging the fans with racing in what ways we could was still much more desirable than doing nothing.
"So approaching closed-fans events gave us the bulk of the European season.
"We're going to adjust that as we progress and how come to understand where we are with this pandemic, so our first half of the season is European based.
"We're still pretty fluid on the second half. I think we're confident we're going to finish in Bahrain and Abu Dhabi but we're filling in the space in between."