After Fernando Alonso completed Aston Martin's sudden Formula 1 turnaround with a Brazilian Grand Prix podium and Lance Stroll backed him up in fifth, the importance of a timely and much-needed performance became clear.
Alonso has stood by his team during its decline and, for the most part, tended to lean on the positives. After finishing third at Interlagos he admitted his true concern.
"We've been struggling for a few months," Alonso said. "But the last two races were probably quite painful.
"We had to experiment a little bit on a few things on the car to really understand the direction that we were going and we have to go for next year's car as well.
"Those races were painful, especially Mexico. We were very slow as a team."
The worry was real, and probably spilled over into thoughts for 2024 as well.
No longer – not only was the car suddenly more competitive again, but according to Alonso "a couple of things have been understood inside the team" that have given it a better development and set-up direction.
That is backed up by the team's rationale for why the Brazil weekend went so much better, and why it believes the two 'lost' US and Mexico weekends were so valuable.
WHAT MADE THIS SO GOOD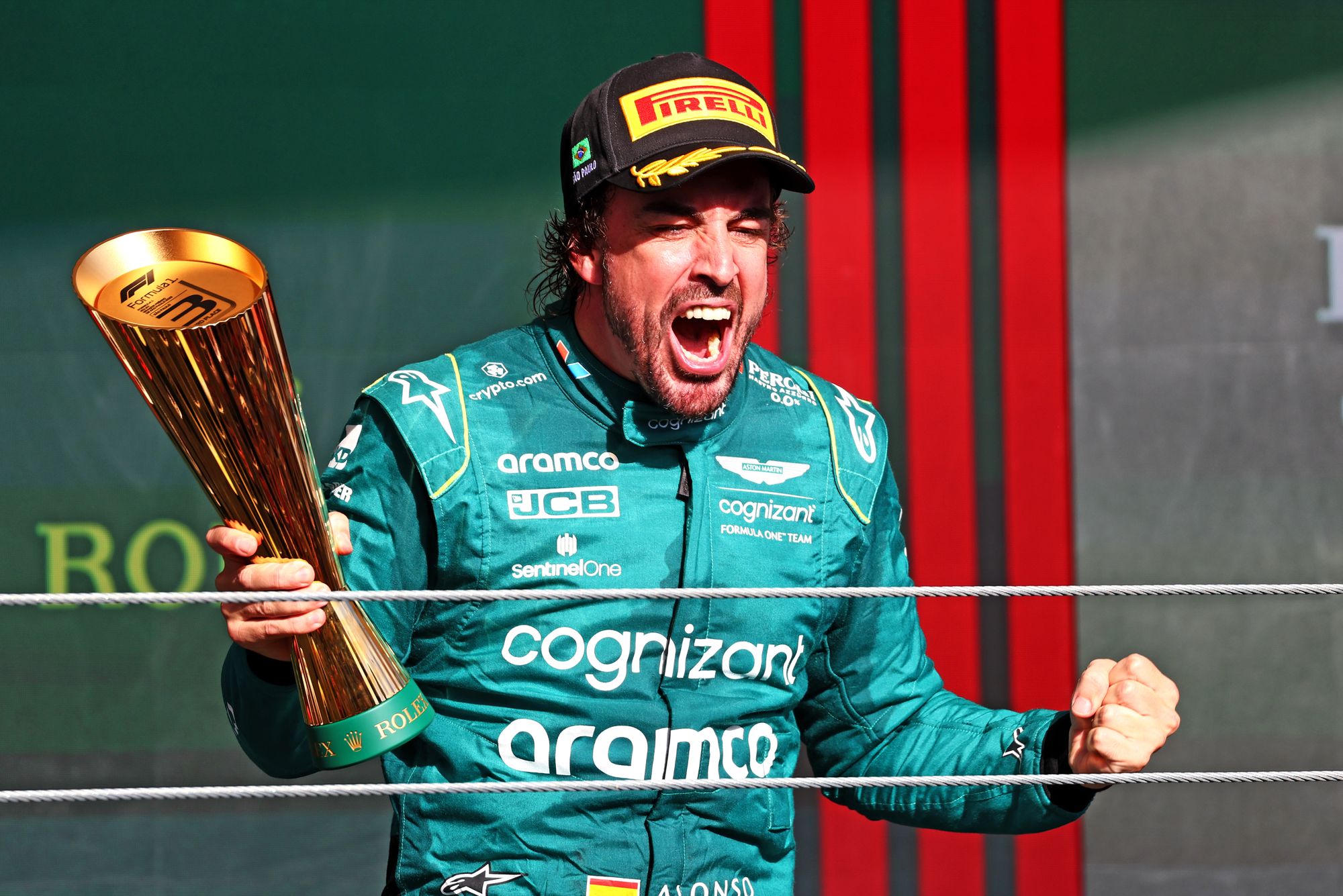 Alonso's third place, on merit, in Brazil has injected some much-needed end-of-year positivity.
With Lance Stroll backing him up in fifth, Aston Martin's 25-point haul from this weekend was more than it had managed across the last six.
Aston Martin's point-scoring form
Brazil: 25 points
Italy/Singapore/Japan/Qatar/USA/Mexico: 21 points
But it wasn't just about making everybody feel good, or even a lovely big points haul. The substance of this result is that it was a real podium.
Yes, Ferrari and Mercedes underperformed, and Sergio Perez's Red Bull started out of position. But this was not just Aston Martin performing at the same level as before and Alonso slipping into a gap that others opened up.
It was earned by being much more competitive over one lap and in the race than Aston Martin has probably been for months. He and Stroll were fast, faster than most rivals, and this was the kind of result that would not have looked out of place in the first third of the season - when everyone was raving about Aston Martin being a leading team.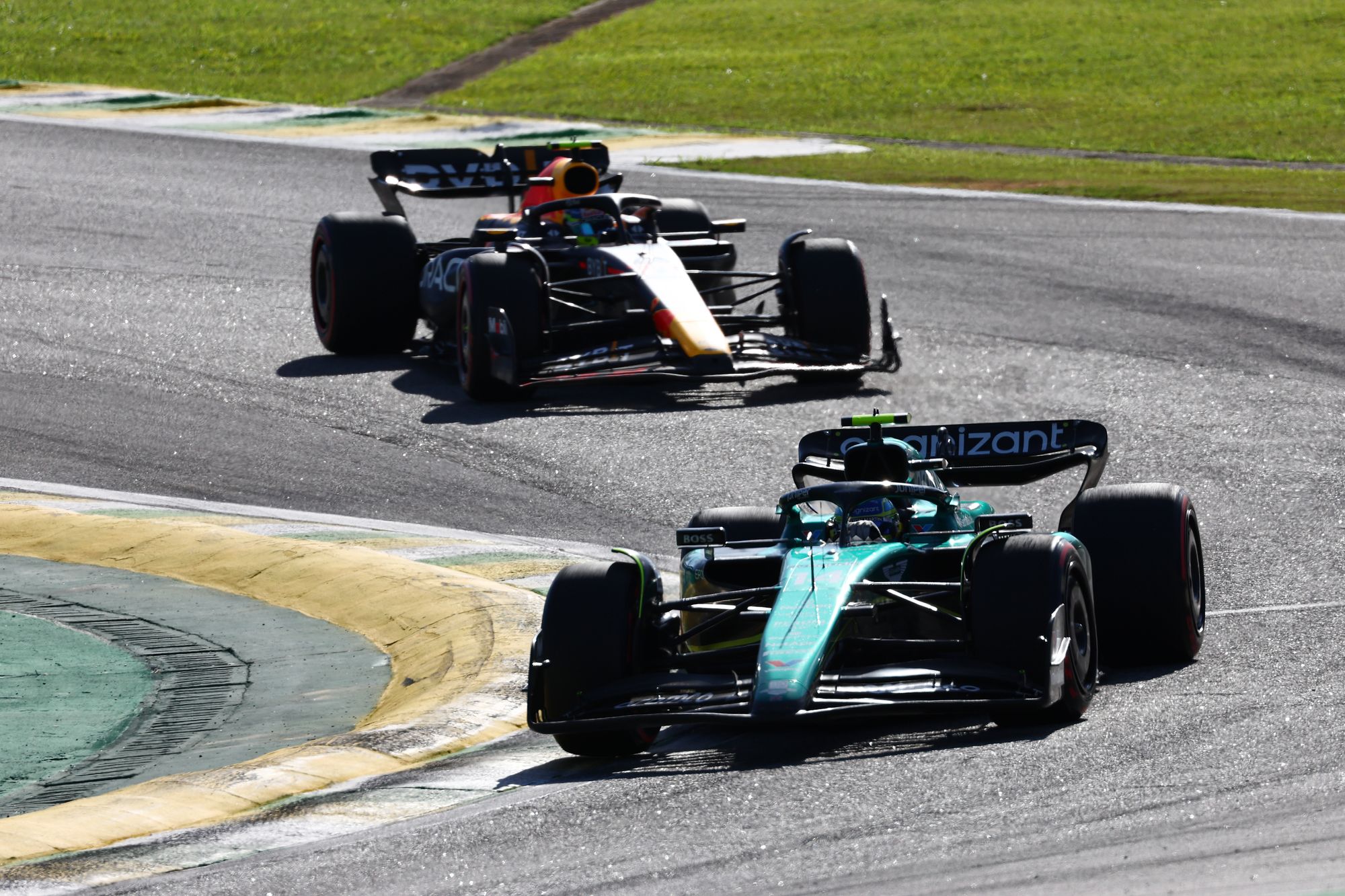 There is a parallel with what was happening then in that Ferrari and Mercedes were not big threats but Alonso's own deficit to race winner Max Verstappen was significantly reduced and more than halved compared to some of the recent miserable grands prix the team has endured. He also finished closer to Verstappen than he did way back in the season opener in Bahrain.
It was nothing like the peak of Canada, where the Aston Martin was clearly the second fastest car and had Alonso thinking a win might not be far round the corner, there was a big gap to McLaren too, and on another weekend with others performing as they should have this might have only been a fifth or a sixth.
However, it was still a clear step forward from the last couple of months, and a deserved frontrunning performance not one just handed to it by misfiring rivals.
WHAT MADE IT POSSIBLE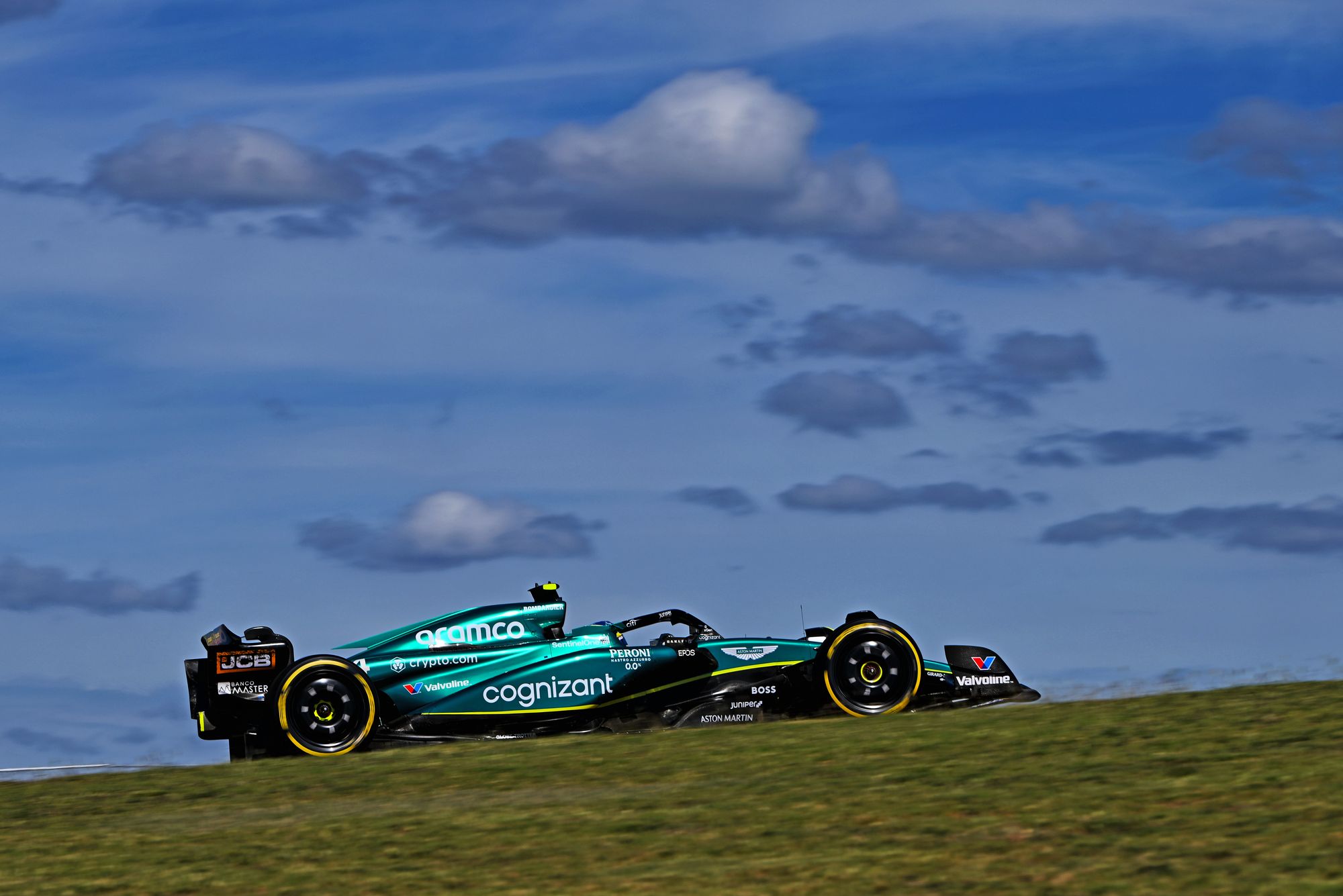 Aston Martin seemed to be scratching its head for a while as upgrades either weren't working well enough or were causing new problems.
There was a mix of 2023-focused performance upgrades and ideas designed to guide the 2024 direction, and the big gamble was when Aston Martin brought its final major change to the sprint weekend in the US.
This seemed to throw the team into a more confused state.
Both drivers were unhappy about how the car handled and debuting a new floor at a sprint event meant little track time to assess and fine-tune the package.
That prompted the drastic approach for the United States Grand Prix of committing both cars to a pitlane start, splitting the car specifications with Stroll keeping the new floor and Alonso reverting to the old one and making significant set-up adjustments too.
This resulted in a better race-day performance but there were no such silver linings in Mexico where Aston Martin split the car specs again with Alonso using the old floor and Stroll using the new one.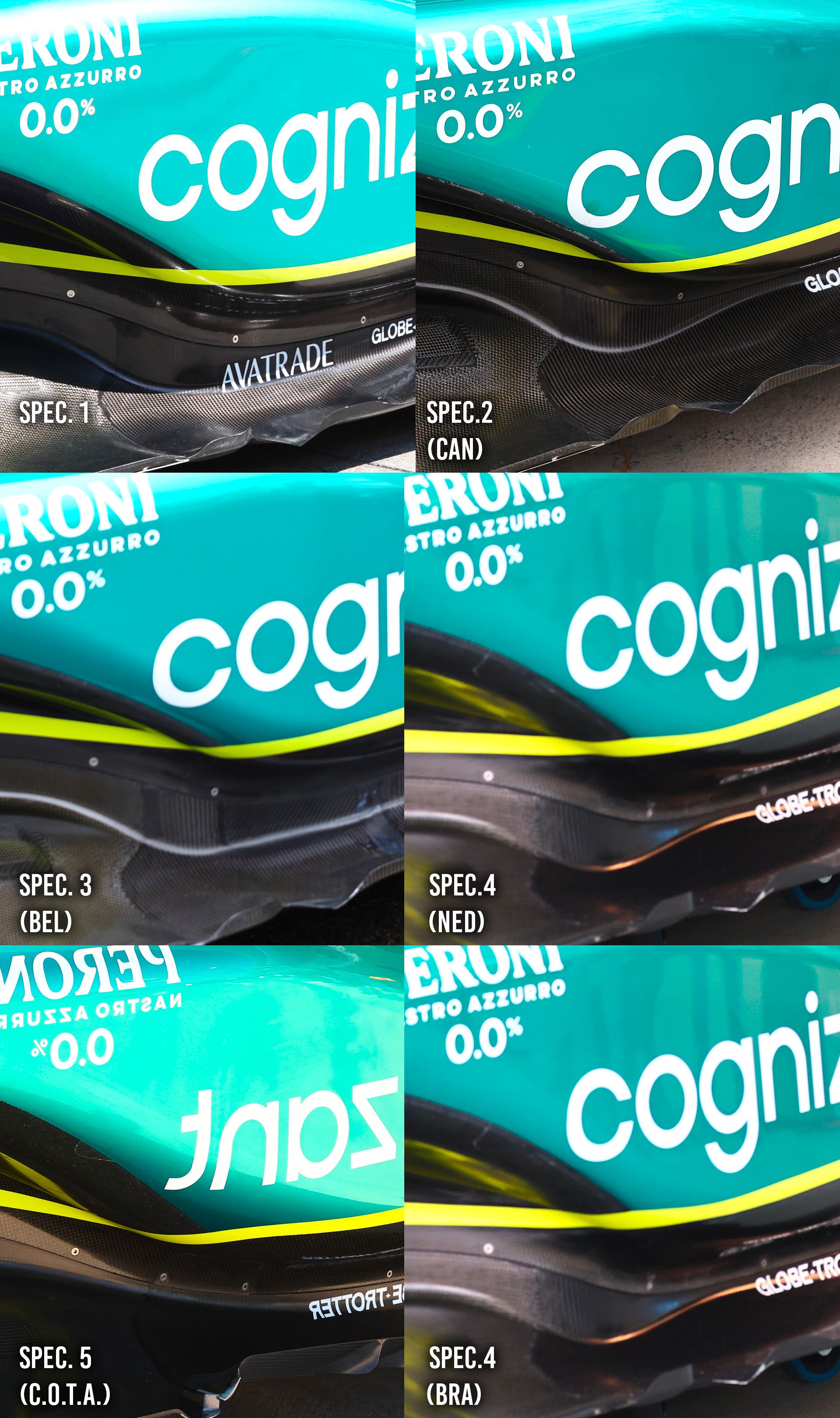 Both cars retired at the end of a miserable, uncompetitive weekend in which Alonso uncharacteristically spun twice and both drivers bemoaned a total lack of grip and confidence.
Despite that, senior figures remained steadfast that Aston Martin had not got lost and that the situation was not, as it seemed to be, a complete disaster.
They felt they had banked two compromised weekends of data collection that had just made it very difficult for the team at the track to optimise the car during the race weekend.
But the reward was two races worth of comparative data, AND finally re-establishing a good understanding of the car on track.
That's what led to Brazil, where Aston Martin did not conduct any live experiments through the event, it just rocked up with a clear car specification and built from there.
What exactly that car spec was, Aston Martin was a little coy on. It effectively mixed and matched some parts of the upgrade and some of what existed previously.
"We never run the same spec car," Tom McCullough, Aston Martin performance director insisted.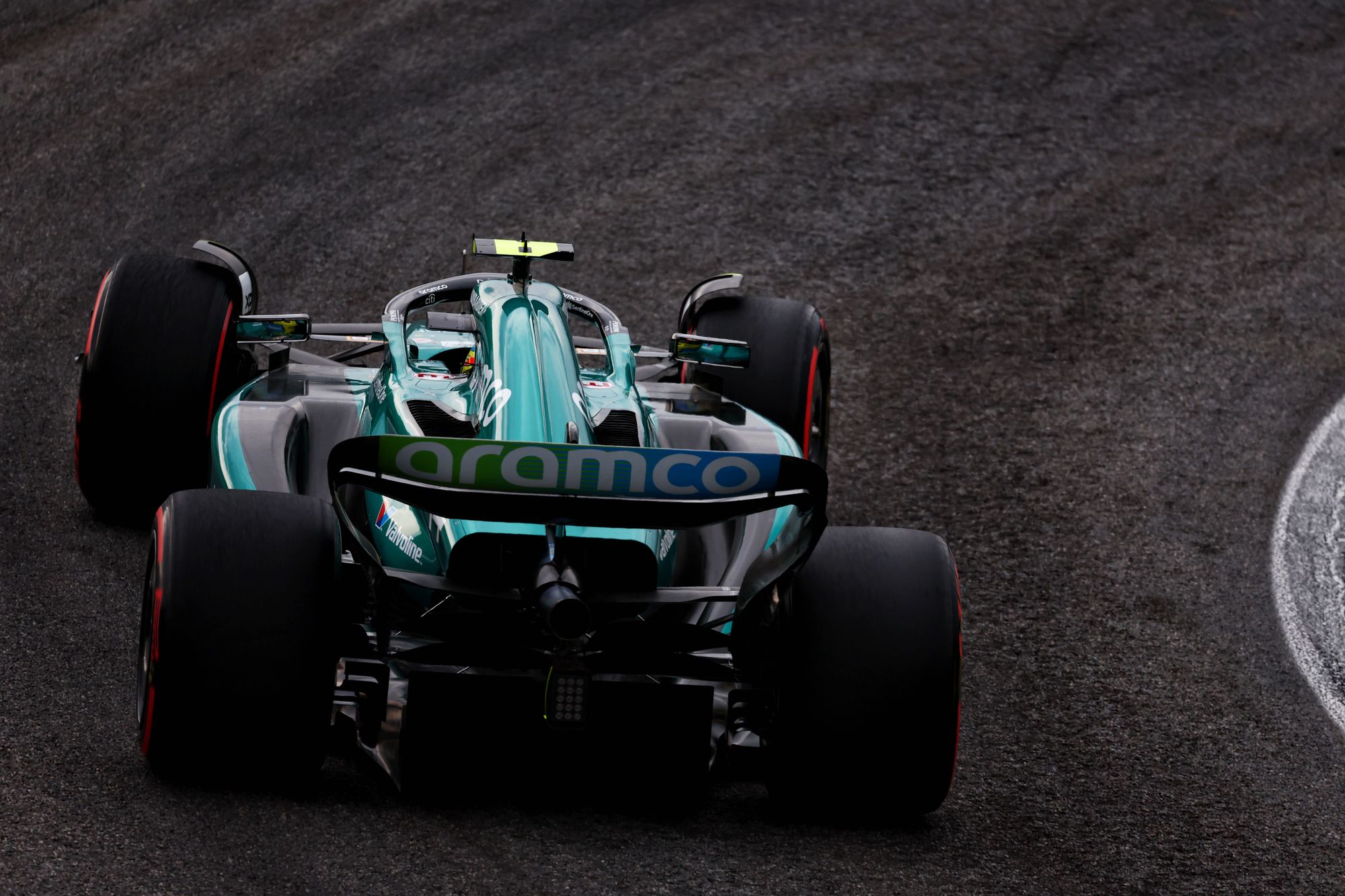 "Certain circuits need certain bits and we're always developing the car, we're always trying to put together the bits that give us the best car for the requirements of that track: low-, medium-, high-speed, straightline efficiency.
"There's always bits which don't perform as well as you're wanting relative to your development tools, CFD, windtunnel, but we have a really good understanding of the car on track."
By establishing the best spec of car for Brazil and making it work, Aston Martin has at least proved it does understand where things went wrong this season.
It also showed it was capable of addressing it on this car, which worked as well in Brazil as Aston Martin hoped.
THE REMAINING CONCERN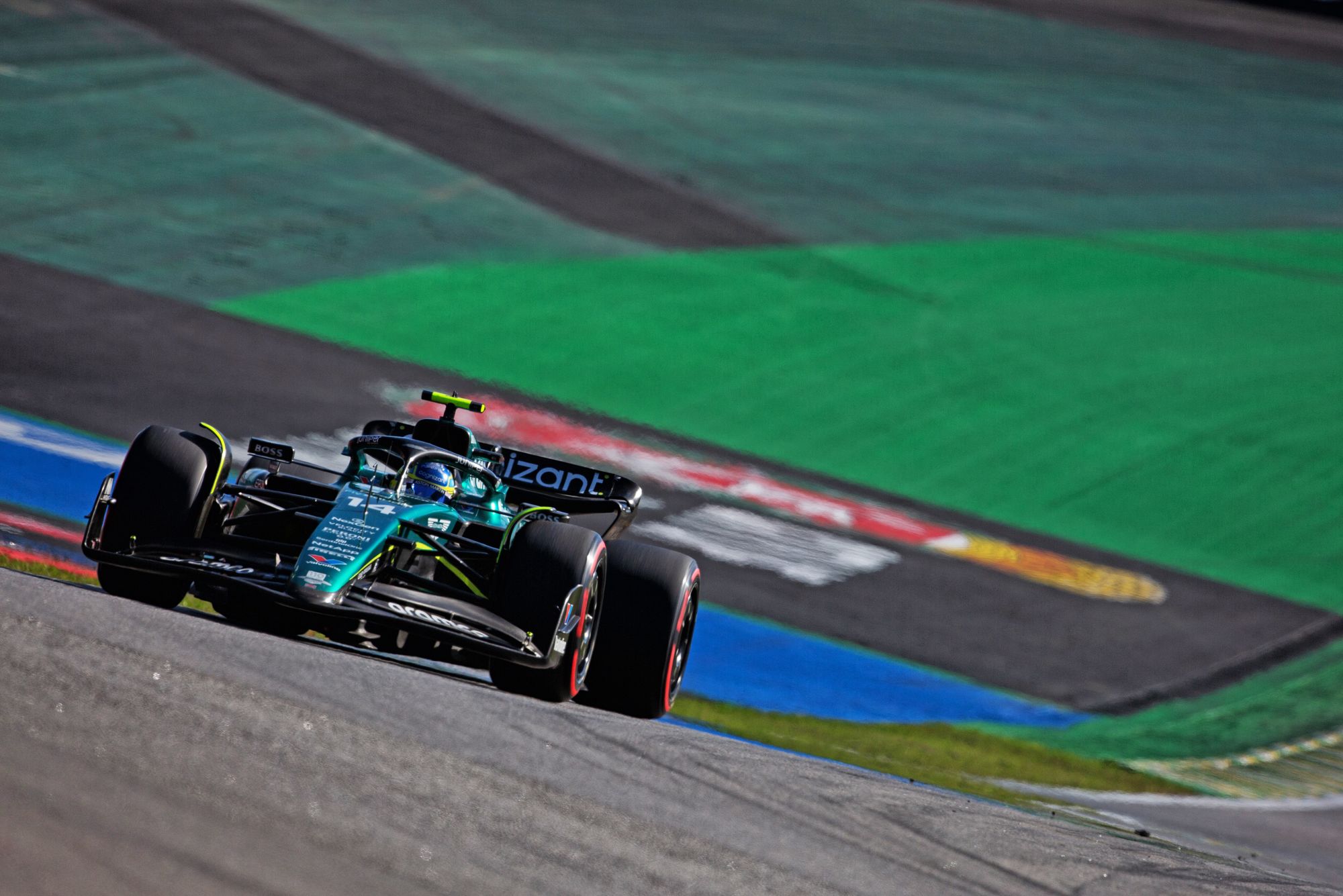 There is still a belief that some parts of the recent upgrade did not work as well as hoped, which is in keeping with some other recent development disappointments, and that means there's still a key question mark over the team's progress – at least for 2024.
So the part of all this positivity that potentially has a caveat is, at some point, Aston Martin must confront what hasn't worked with its upgrades.
If what it brought to Austin was about guiding a development direction for 2024 then, regardless of how common mixing-and-matching specs supposedly is, it must be slightly problematic that not everything new has stayed on the car.
Whether this is just careful messaging or not, the line from the team is that the Austin/Mexico upgrade evaluation work really was about exploring ideas and gathering data for 2024 – not just about an instant performance step.
McCullough has described what was most experimental about the Austin upgrade as the team "wanted to really push the boundaries in some areas of the floor", understood to primarily be around the floor edges.
This will almost certainly relate to the complex relationship between the powerful ground-effect aero and the car's mechanical platform, and Aston Martin trying to enhance its understanding of that.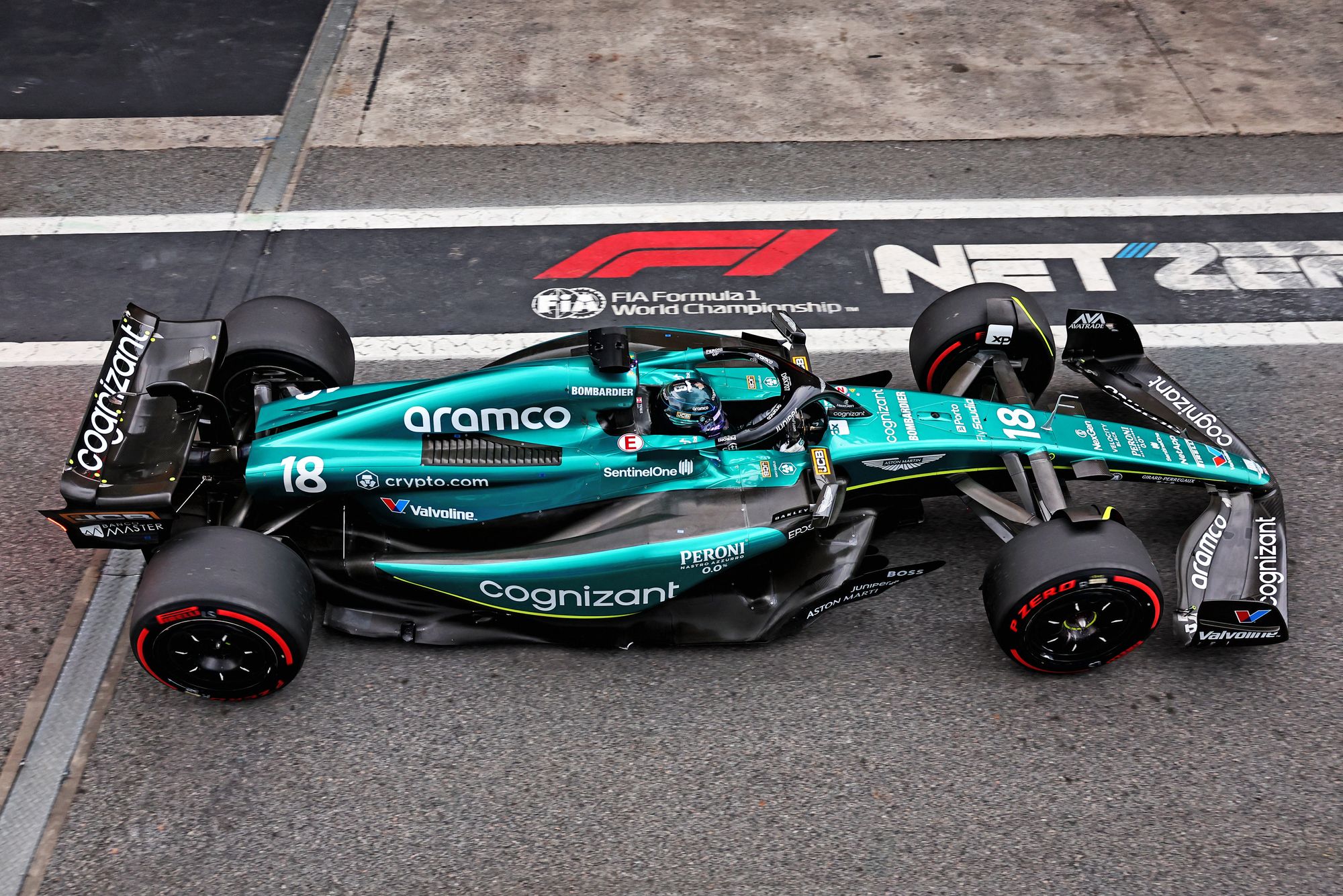 "These ground-effect cars are very different and we've had to adapt our understanding in the windtunnel and the CFD based on these regulations," said McCullough.
"We've just had to do some pretty extreme things to help correlate those tools. You'll have seen lots of aero rakes on the car at the same time, it's just about, 'What is that flow-field doing from the front to the rear of the car when you do this on the real car?'
"That's what we needed to get. We've got that data and it's all part of the correlation, the development feeding into next year's car."
The upshot is McCullough is adamant that Aston Martin has gained a good understanding of the way to develop the car for next year.
Given this is just one race, we're going to leave an asterisk against its development confidence for 2024. But the fact the team has stuck to the story after being so bad in Austin and Mexico and then supporting their words with actions in Brazil earns them the benefit of the doubt.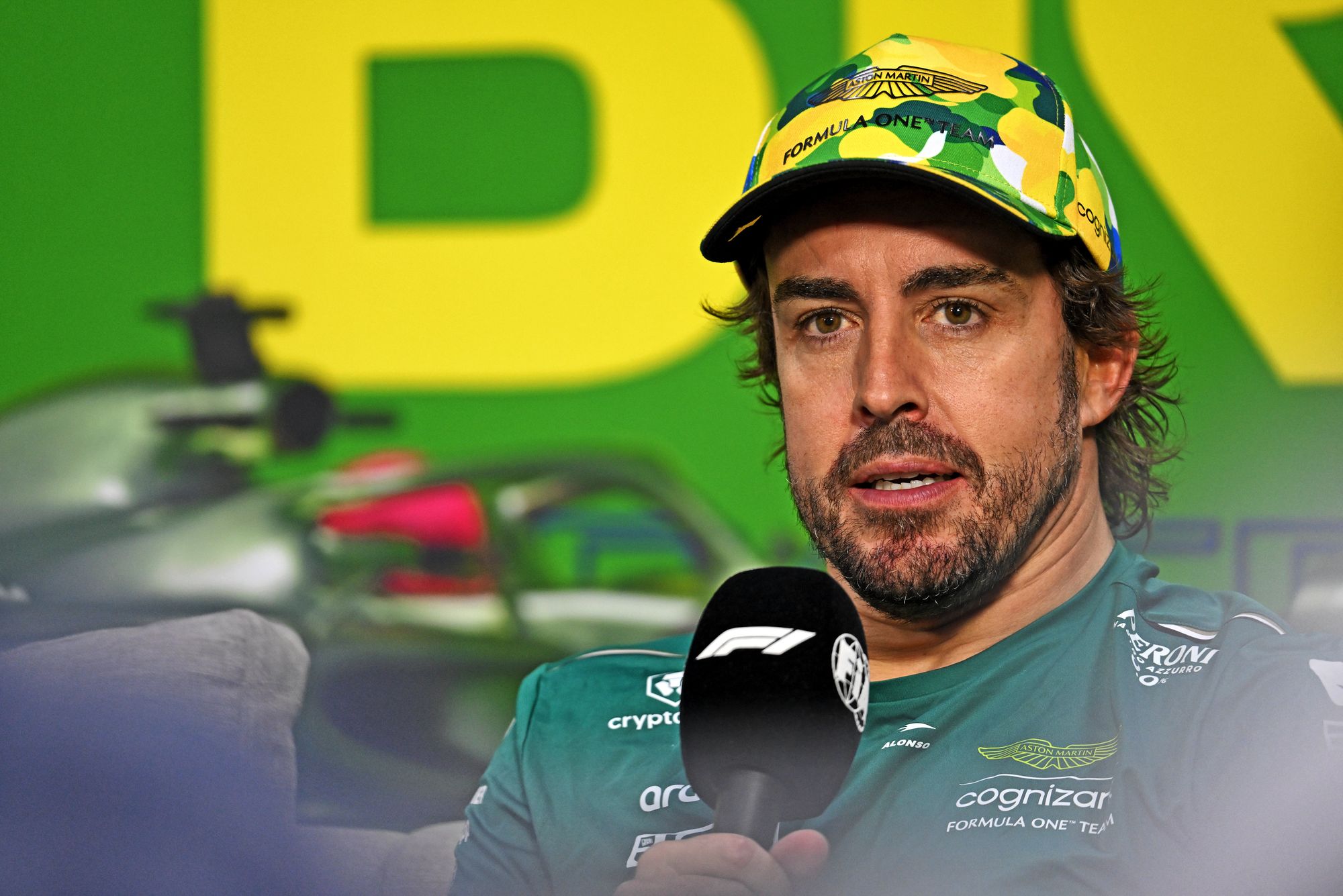 And in the short-term, it has left Alonso a lot more excited for the end of the current season.
"I was a little bit concerned, no doubt, for the last few races," said Alonso.
"Now, yeah, I cannot wait to go to Vegas. It's a very different energy when you have a performing car."