The 2020 MotoGP season is finally set to get underway, but it won't resemble anything like a normal season.
Forced into desperate measures by a series of double-header races and a calendar that sees the series not planning on leaving Europe, it'll upset the carefully planned strategies of many of the top names.
As is always the case in racing, there'll be winners and losers from the calendar reshuffle – but what impact will that have on racing and, ultimately, on who takes the top prize at the end of the year?
Much has been made of an assumed bias towards the Spanish contingent who make up the mainstay of the paddock, with two visits to Jerez, Aragon and Valencia and one to Barcelona meaning that fully half the year will be on the Iberian peninsula.
However, it's probably the least important benefit of the year for many.
With the current stars of MotoGP all rising up through junior classes in Spain, most will know the tracks as well as theirs at home – ex-MotoGP rider Scott Redding found himself having to learn new circuits last year for his British Superbike campaign, after all.
And with no fans allowed in, at least for the opening few races, there's little chance of a home race boost either, as riders race past empty grandstands instead of a hundred thousand screaming locals.
So what about the tracks themselves? How do they suit the riders and the bikes?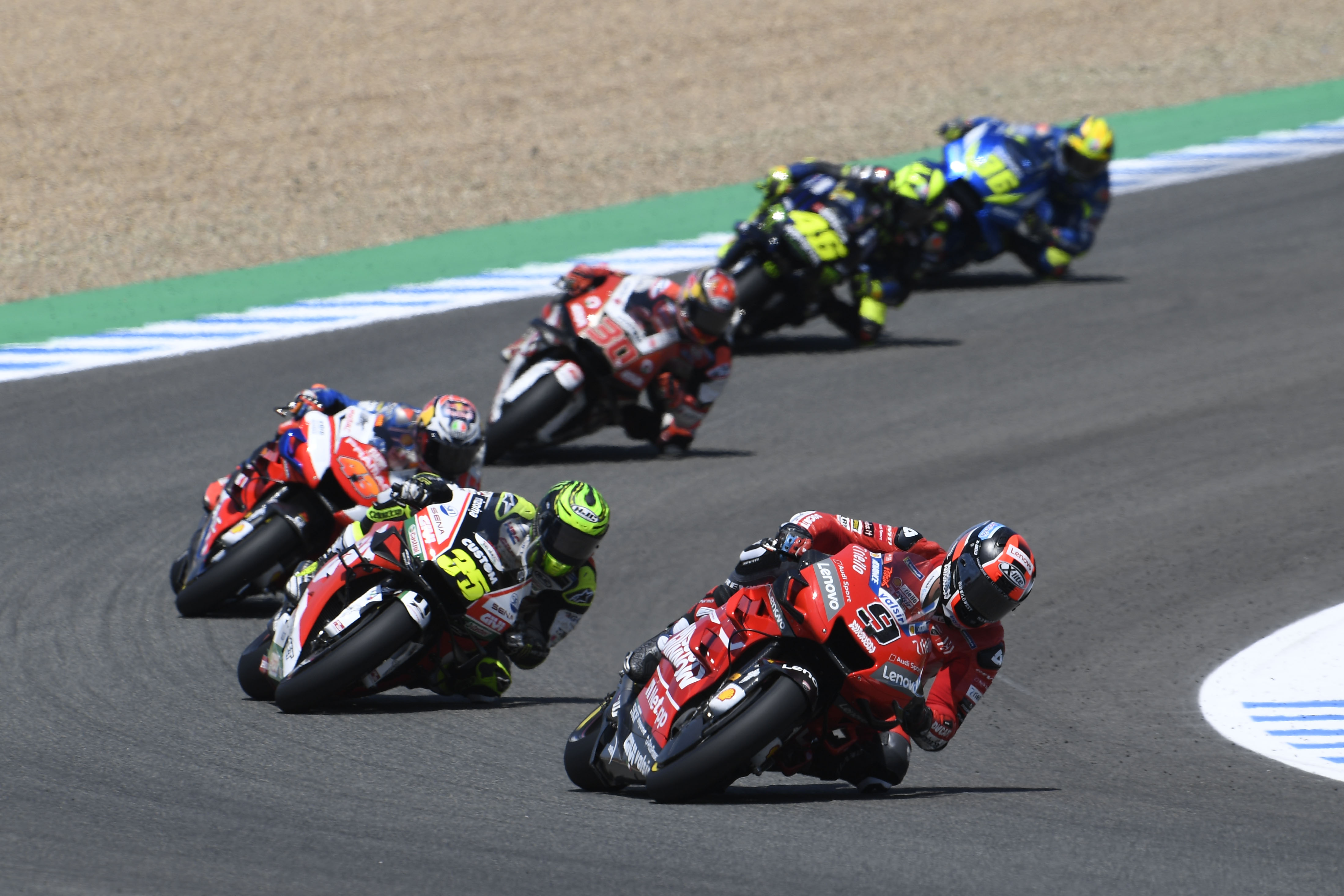 The season kicks off at what historically has been a fairly neutral venue in the shape of the Jerez track, with Suzuki, Honda, Ducati and Yamaha all enjoying decent performances there in recent years.
Jerez is one of MotoGP's most-used test tracks, and the back-to-back nature of the opening two rounds isn't likely to throw up too many surprises either, as teams adapt from weekend to weekend. That could come into play later in the season though, with Austria's Red Bull Ring in particular presenting an interesting challenge.
However, there's a huge factor to take into account at Jerez that's normally not an issue. It's likely to be red hot as the race moves from May to July – a difference in seasons that sees the average daily high jump 10 degrees from 25ºC to 35ºC. That'll cause some bikes – the Honda and Ducati in particular – to struggle with front grip and could lead to lots of crashes.
It'll be an important marker for the season for Yamaha, too – if the M1 can be fast and consistent at Jerez in July, it'll absolutely show that Yamaha has got to grips with its woes of the past few seasons.
There's plenty for Yamaha to be cheerful about, though. Two races at Valencia and Misano and one apiece at Le Mans and Barcelona will play nicely into the hands of Maverick Vinales, Valentino Rossi and in particular Fabio Quartararo.
The rookie was on track for a first-ever podium at Jerez last year until a mechanical cost him a finish. He then did take his first podium at Barcelona, fought Marc Marquez to a last-corner finish at Misano, and even managed a wholly unexpected third place at the Red Bull Ring. It's a calendar almost custom-made for him and he could be the one to watch.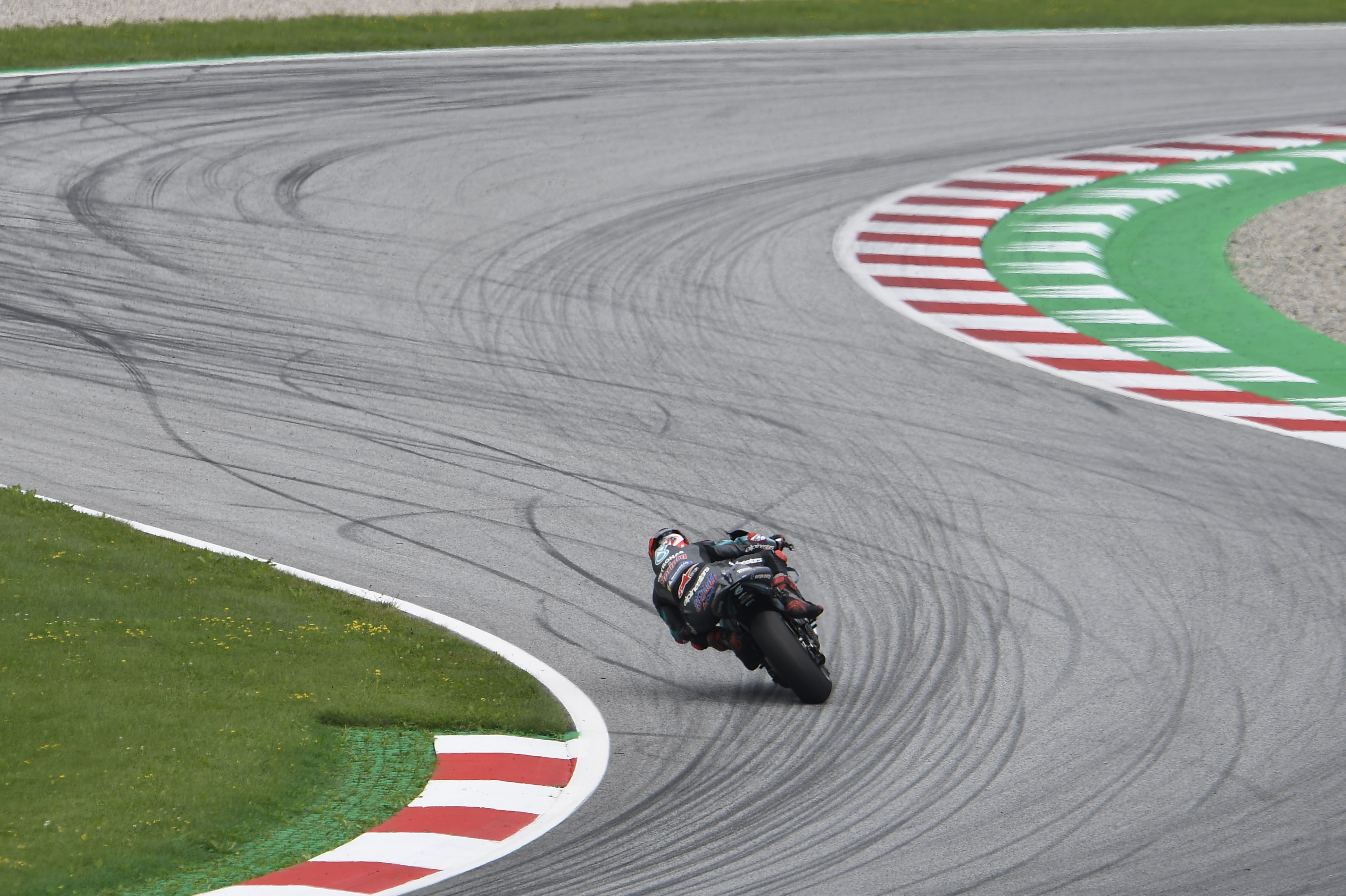 After Jerez comes Brno, typically a Honda track and somewhere Marc Marquez will be looking to get solid points on the board faced with two races at the Red Bull Ring soon after.
Ducati remains unbeaten in Austria since its return to the calendar in 2016, and it's almost a free pass to Andrea Dovizoso to tally up two wins – an opportunity he can't squander if he wants to dethrone Marquez.
It leads nicely into a series of races that are harder to call, however. Misano is a bit of a mixed bag where anyone can win, and two races there will make for interesting results – especially with a brand new surface that the VR46 Academy is already familiar with.
Barcelona and Le Mans might give Suzuki a chance to taste some champagne in 2020, too, having lost its traditional favourite tracks. Suzuki is the hardest hit by the abridged calendar and the absence of Phillip Island, Assen, Silverstone and Austin, meaning the title odds on Alex Rins and Joan Mir are substantially lengthened this year and it's going to be key to take full advantage where they can.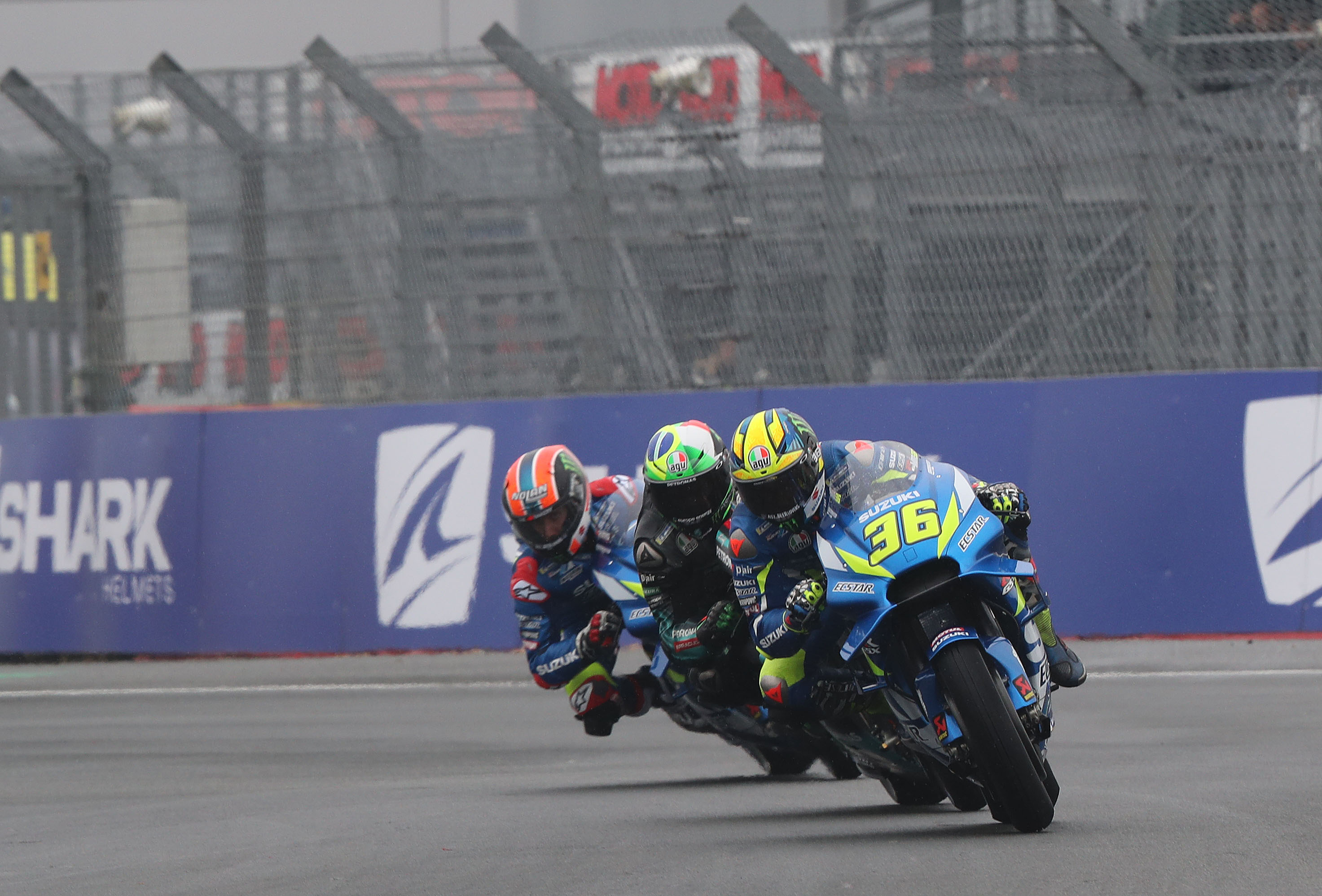 Two races at Motorland Aragon as the penultimate location of the season is music to Marquez's ears. Aragon and Valencia are the only anti-clockwise tracks on the calendar (a usual sign of Marquez dominance), but he gets to end the season on tracks he knows suit him.
However, November weather can always be an issue at Valencia and it's somewhere where Dovi has got the better of him in the past, meaning we could still be set for an interesting final two rounds.
Overall though, it's probably hard to count against Marquez just like it would be in any normal season – the guy doesn't really have weaknesses and his skill means he can circumvent Honda issues that will leave other riders on the RC213V struggling at times.
That's doubly bad news for Dovizioso, as it's not a series of tracks set to suit him. Suzuki is in the same camp, with Rins and Mir unlikely to be racking up many victories.
Yamaha should come out well though, with the circuits we're visiting ones that suit both its bike and its riders, and it could be a good opportunity to break the drought it has suffered of late.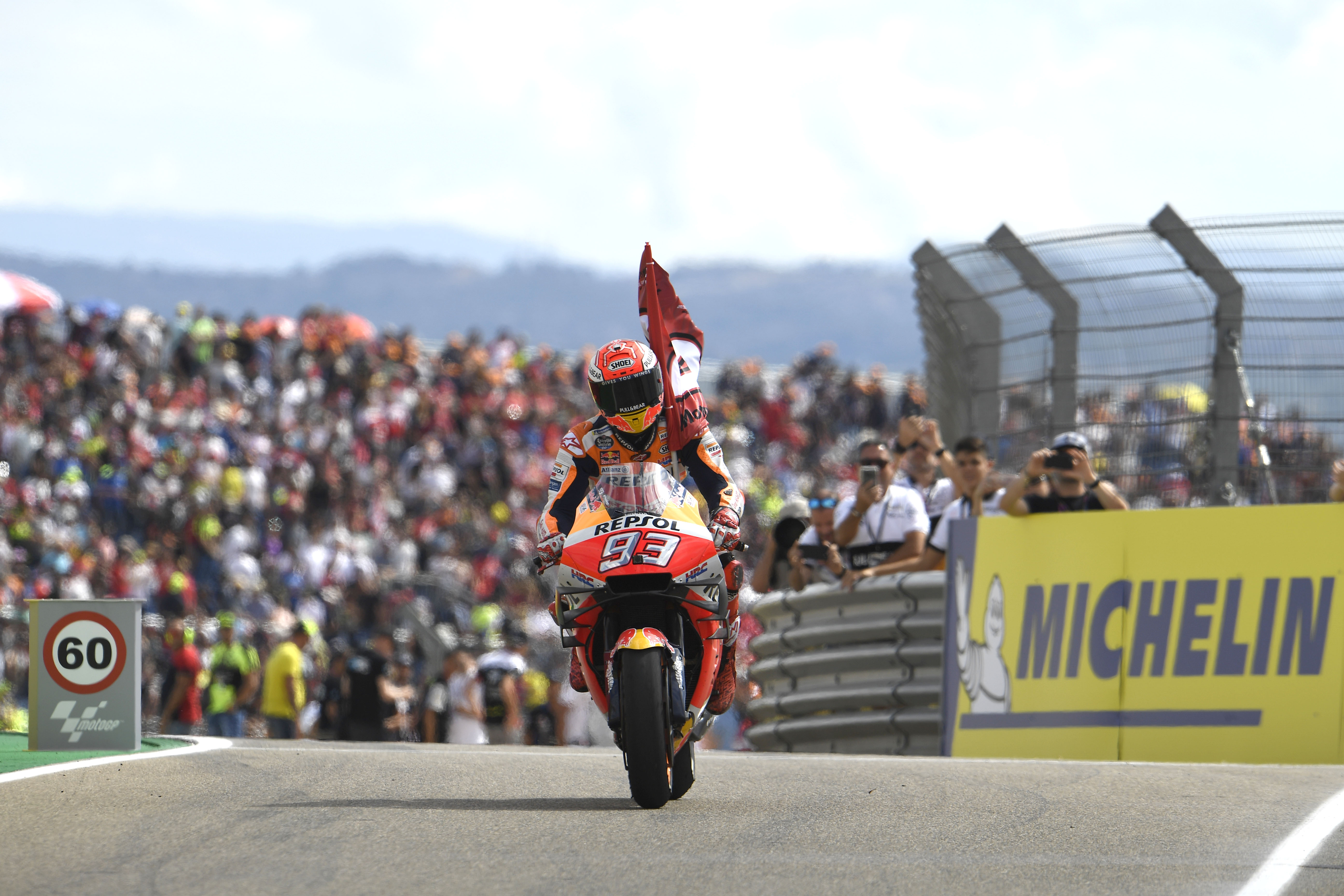 Does all this change how the championship will be viewed in the future?
In a nutshell, that all depends on who eventually comes out on top. If Marquez makes it title number nine, then it'll be seen as very much another step in his journey. The same might also apply should Rossi do something exceptional and clinch his elusive 10th.
Should one of the class' hotshot new kids like Quartararo or Rins take it, it'll be an important milestone for them and could even herald the end to Marquez's vice-like grip on the series since 2013.
They'd need to back it up with consistency in the future, but should they beat him and go on to greatness in their own rights, people will look back on 2020 as a 'real' win.
The person with the most to lose from winning will be long-time veteran Dovizioso, if he manages to take the victory in an abbreviated season after being close but not close enough for the last three years.
Should he take the title, he'll be in danger of permanently being the guy who won due to circumstances, just like Kevin Schwantz's 1993 title following the crash that paralysed Wayne Rainey while he led the championship.