KTM has become the latest factory to confirm their 2021 MotoGP rider line-up – but it's a somewhat-bizarre squad thanks in large part to the crazy contract conundrum the Austrian factory has managed to work itself into in the aftermath of the Johann Zarco debacle of 2019.
Factory Ducati rider Danilo Petrucci will, as planned, make the move to KTM machinery for 2021 – but he won't do it as part of the factory Red Bull KTM team, instead lining up for satellite squad Tech3.
That clears the way for current Tech3 rider and long-time KTM protege Miguel Oliveira to step up to the factory squad, joining former rival and KTM Moto2 teammate Brad Binder as the factory bets big on its youth development program.
The news that Petrucci, seen as an experienced and steady set of hands to guide the young team's development program, will instead be demoted to status of satellite rider comes as something of a surprise – but thanks to a series of missteps and complications over the past year, it's realistically the only solution left available if KTM wants to both continue to improve the RC16 bike and to develop its young riders.
The complications all date back to the surprise mid-season departure of Frenchman Zarco halfway through 2019. It's believed then that KTM was keen to immediately promote Oliveira into the factory team, perhaps even seeing him jump onto the orange bikes there and then to finish out the second half of the season in preparation for a big push in 2020.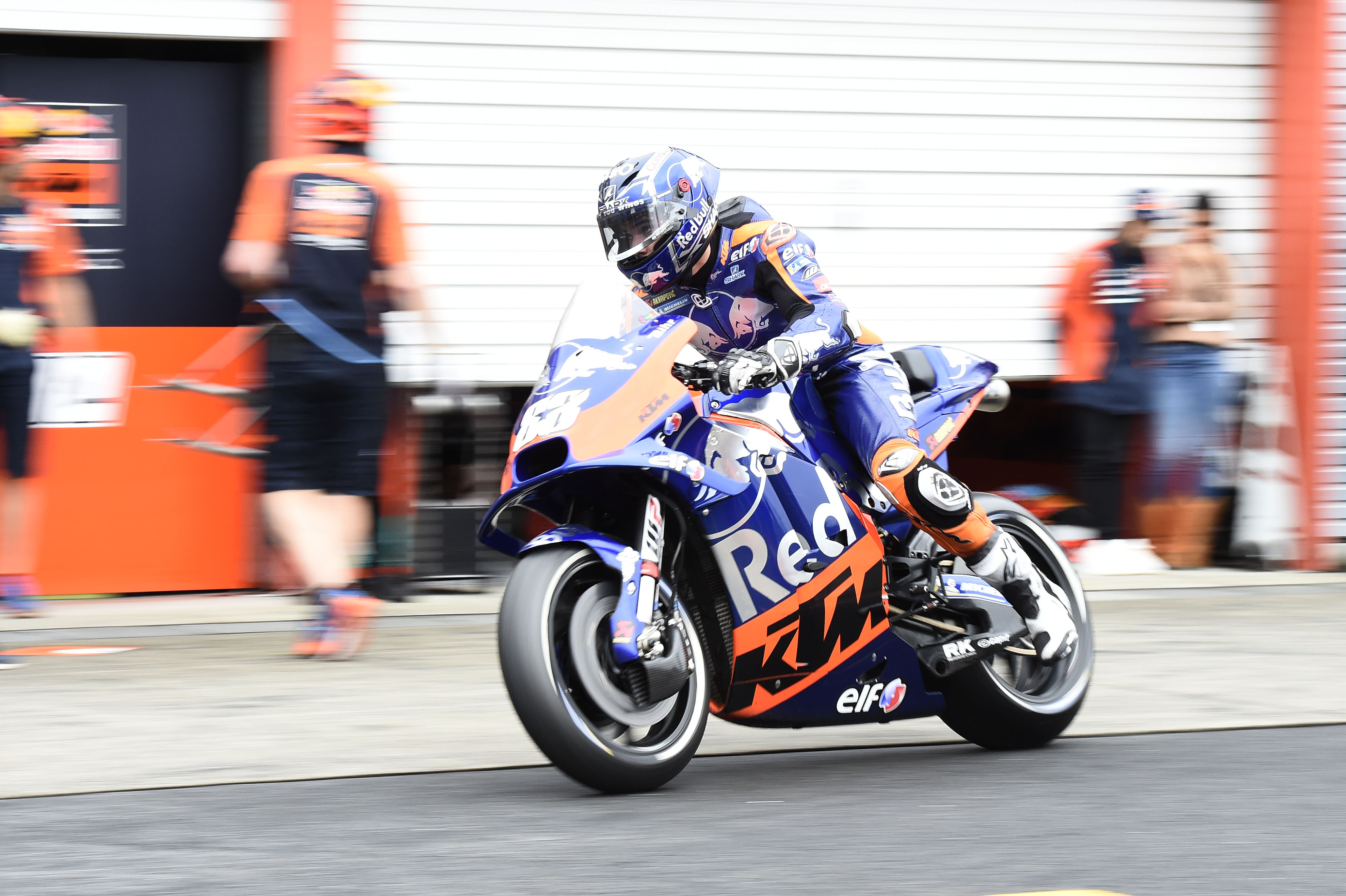 However, believing that he would be better-equipped to remain in the familiar surroundings of Herve Poncharal's satellite squad for the remainder of his two-year contract, Oliveira instead elected to stay put.
Poncharal was adamant after the decision was made that it was Oliveira's choice to stay, saying: "I was not at that meeting but in Misano factory KTM management, which was Mike Leitner and Pit Beirer, had a meeting with Miguel Oliveira and asked him 'in case we have to take somebody to replace Johann Zarco, would you be ready to come?'
"They told me that Miguel confirmed in Misano that he said 'if I've got the same technical treatment, I'd like to stay with Tech3'. This is his own choice. Next year KTM has made a point that everybody will have the same machinery with the same evolution and the same specification.
"So at the end of the day this is more a human environment than anything else, and Miguel feels good in the team. Miguel has a lot of trust with Guy Coulon – his crew chief. So, for me this was a clean and clear decision."
However, while the Portuguese rider was happy enough to see someone like KTM test rider Mika Kallio (who eventually deputised for Zarco in the remainder of 2019) step into the hot seat for 2020, he took exception to former Moto2 and Moto3 rival Binder being given the nod instead.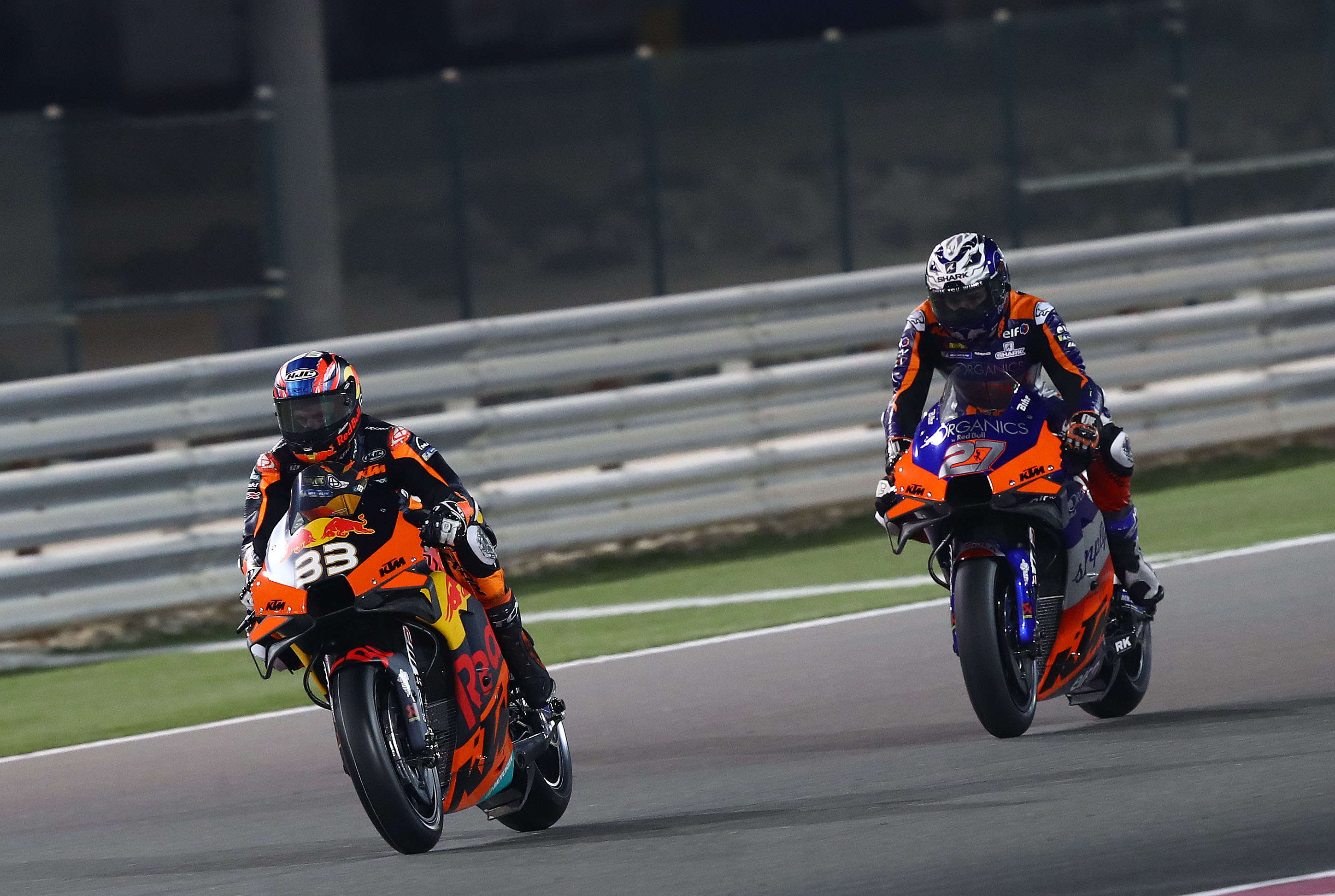 Claiming that the news that Binder would be given the spot instead left him feeling unworthy and reconsidering his KTM future, Oliveira made his feelings clear following the announcement.
"KTM approached me during the Misano GP and, they weren't really asking me anything or giving me the option, they just said that there was this seat that was available in the factory team and they were thinking about putting Mika Kallio there.
"And I said, well if it's Mika getting the ride I think it's completely fine for me, because I had built a good relationship with the Tech3 team and I think it doesn't make sense to make the switch.
"But having chosen a rookie and a guy who is the same age as me makes me feel a bit like I'm not worthy enough to be there. But it's their decision and I respect it. And it doesn't change any single thing on my mind of being here and doing the maximum."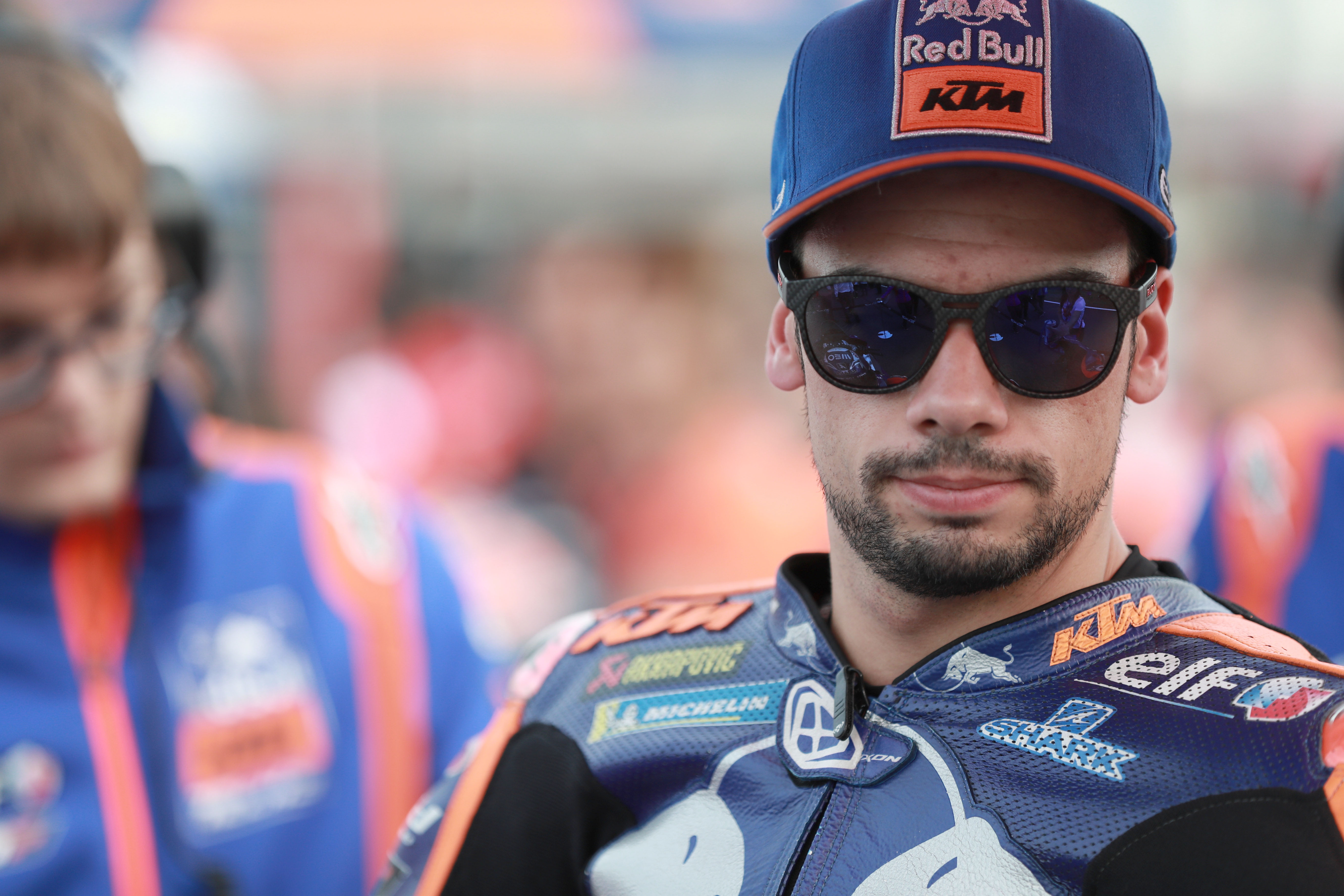 However, it now seems like Oliveira has once again aired those grievances at the negotiating table, securing a guaranteed factory ride for 2021 as the key term for renewing is contract with the Austrians.
Meanwhile, Brad Binder (under the expert management of Moto2 team boss Aki Ajo), seems to have secured an airtight contract that prevented KTM from attempting a sideways shuffle to Tech3 in much the same way as Honda is believed to be forcing on Alex Marquez, who is expected to turn out for LCR in 2021.
With Petrucci necessary as an experienced set of hands to continue driving the KTM project forward (and with nearly 10 times as many races under his belt as the other three KTM riders combined), that meant no other option for the Italian but a demotion in status from factory to satellite.
However, it's unlikely to have left Petrucci too unhappy. He was no doubt well aware of what he was signing, and it should mean that he resumes his Pramac Ducati role of racing test and development rider while retaining a salary comparable to his factory Ducati one, while also holding onto a spot on the MotoGP grid – something that was up in the air as recently as a month ago.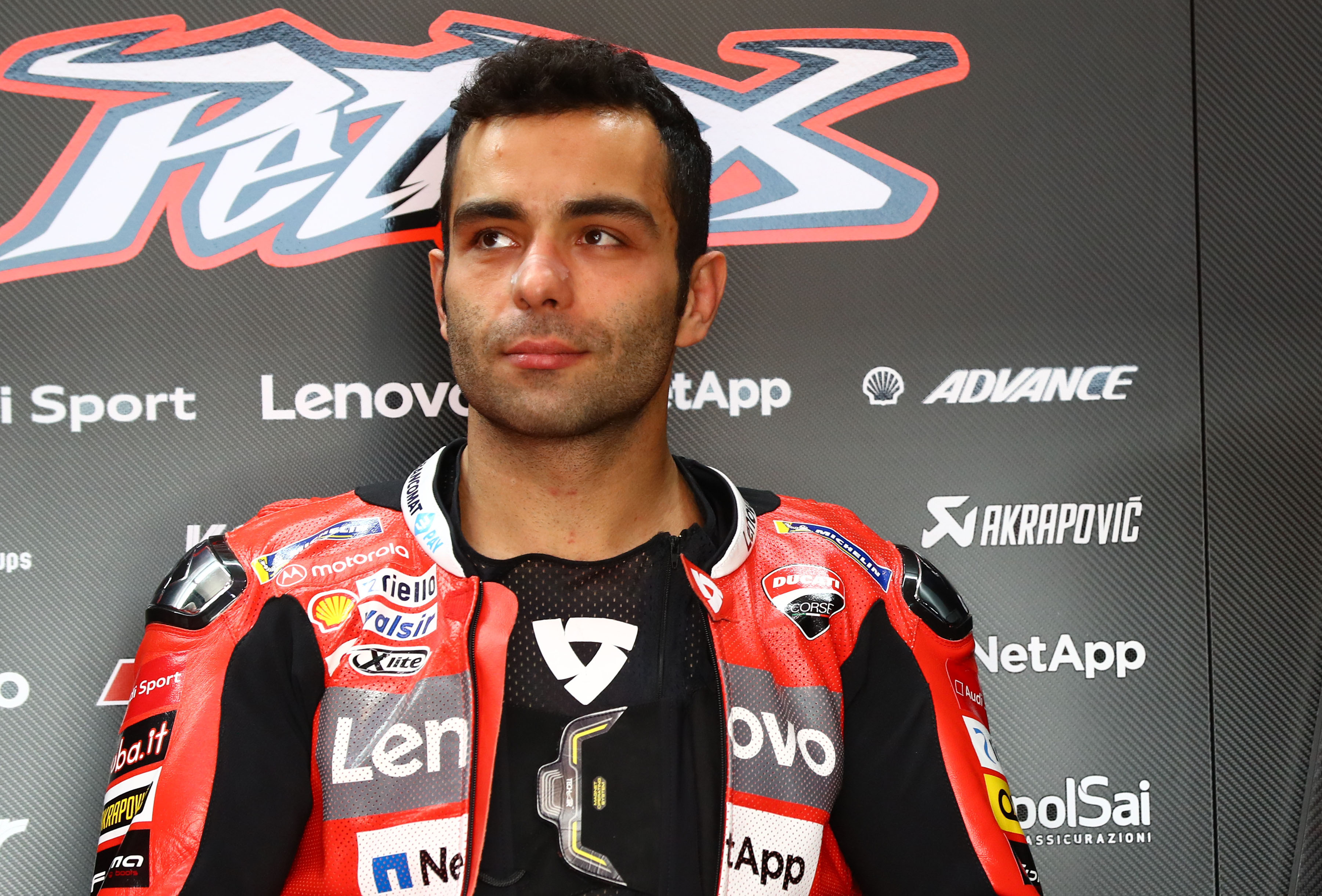 There's also the retention of Iker Lecuona to add to the mix, as he remains at Tech3 for another season. No doubt in part a concession to Poncharal's independence, as the Frenchman told The Race earlier this year that he wanted to keep the rookie after his early potential on the bike.
"This is completely my own position, without talking to my riders, to Red Bull, to KTM or to Elf, if I had to pick my line-up for 2021 I'd strongly try to keep Miguel Oliveira and Iker Lecuona. I'd try to convince my partners and I would hope my riders would follow because we had a mission for 2020 and I don't know if it'll be possible to do it."
While the youngest rider on the grid showed potential in his wildcard appearance at Valencia last year (pictured below), deputising for the injured Oliveira, his place on the grid has come at the cost of a seat less for other KTM talent looking to step up.
Former Moto3 world champion Jorge Martin, in particular, seemingly expressed unhappiness on social media in a now-deleted tweet when KTM announced their riders.
He seems bound for Pramac Racing – more so now that it's clear there will be no room in the KTM MotoGP fold for him in the coming season, despite a better racing CV than his fellow Spaniard Lecuona.