According to The Race's sources within the MotoGP paddock, Danilo Petrucci's move to KTM to replace Pol Espargaro is a done and dusted deal.
Leaving Ducati after six seasons, Petrucci has seemingly won out in the battle with Cal Crutchlow for the seat KTM that Pol Espargaro's Honda move will make vacant.
But with Petrucci and Crutchlow sharing a similar history, did KTM make the right call in electing to sign the 29-year-old Italian?
That's a loaded question, and not an easy one to answer – but on paper it does seem a rather odd decision given the available options.
One thing is very obvious – Petrucci and Crutchlow were realistically the only names that fitted what KTM is trying to achieve. The RC16 isn't yet a race-winning motorcycle and still needs plenty of development work, so in Espargaro's absence it will require an equally-mature hand at the tiller.
Both Crutchlow and Petrucci would have brought multiple years of experience with them, including time embedded inside a factory team and giving detailed development feedback directly to engineers.
That's doubly important in 2021 when you consider that right now, KTM's other three MotoGP riders have a grand total of 21 race starts between them.
Miguel Oliveira (aged 25), impressive in 2019 as a rookie, is joined by 20-year-old rookie Iker Lecuona at Tech3 and fellow rookie Brad Binder (24) is currently alongside Espargaro (29) in the factory team – creating one of the youngest-ever manufacturer line-ups.
However, although Petrucci has spent time both as a factory Ducati rider and as chief racing tester inside the satellite Pramac Racing squad, his only other MotoGP experience is on a series of Claiming Rule Team machines that arguably add little to his CV. Moving into the premier class in 2012 with Ioda, he worked first on its BMW-engined, Suter-framed CRT bikes before jumping onto the Desmosedici.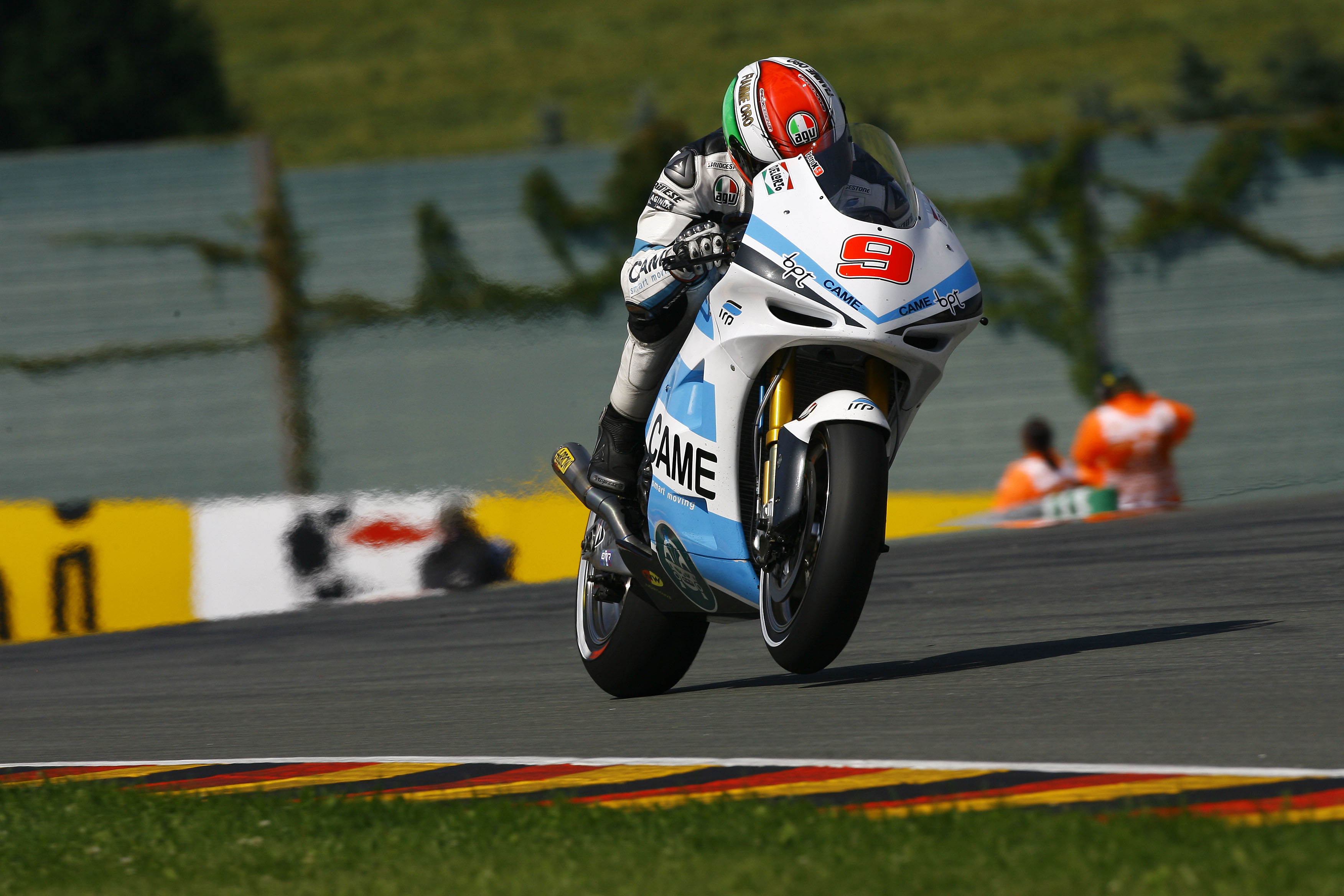 In the same time, Crutchlow has managed to get mileage on Yamahas at Tech3, a year on the factory Ducati and since 2015 an increasingly important role as Pramac-era Petrucci's racing tester equivalent at Honda. That knowledge of multiple machines and their underlying personalities (even if it is a few years old) that would have been valuable to KTM had it elected to sign him.
Crutchlow also has a clear-cut advantage over Petrucci when it comes to results. Taking three wins and 19 podiums from his 157 MotoGP races compared to a single victory and nine podiums from Petrucci's 137 starts, the British rider has spent considerably more time being consistently at the front.
Add to that that most of Crutchlow's results (and all three of his wins) have come on a Honda RC213V that requires a very similar riding style to the RC16 – a bike built largely by ex-Honda engineers and paying more than a bit of homage to it.
However, there is one way in which Petrucci has perhaps tipped the scales back in his favour – his personality. While KTM and especially CEO Stefan Pierer aren't afraid to court honest opinions, they had a rough year in that regard in 2019 – and it could be that Crutchlow's reputation is too much too soon after Johann Zarco.
The Frenchman was more than honest about perceived failings at KTM last year, which all dramatically came to a head when he split with the manufacturer halfway through the season and only a quarter of the way into his two-year deal with it.
And while the numbers might be tipped in Crutchlow's favour, the reality is that either rider is likely to be seen as a stop-gap measure by KTM.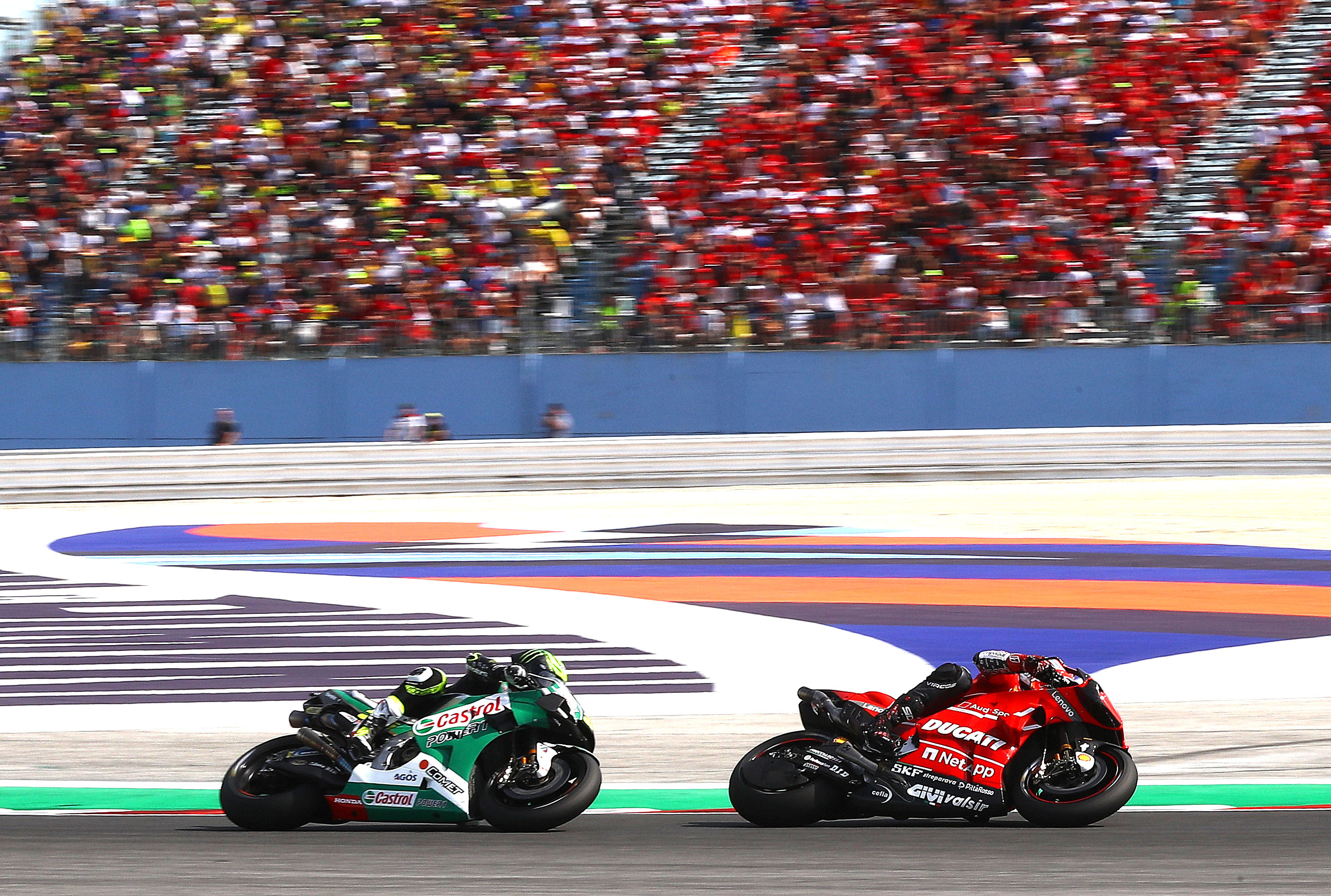 Betting big on a range of youth talent that extends all the way from to the Red Bull Rookies series to MotoGP, KTM is finally in a position where it can start to graduate riders to the premier class. None of its rising stars is the finished article yet, but it's clear that KTM is ultimately banking on homegrown talent.
With that in mind and given both Crutchlow and Petrucci's ages, it wouldn't be a surprise to see the 2023 KTM factory line-up consisting of riders who have spent their entire careers in its orange colours – a dream come true for the Mattighofen manufacturer.