MotoGP's 2023 San Marino Grand Prix at Misano certainly provided fewer thrills and spills compared to the previous weekend's race at Barcelona.
But it might be significant in the title battle as Jorge Martin's utter domination of both races strengthened his position while championship leader Pecco Bagnaia nursed his wounds from Montmelo.
However, while Martin's results might have been exceptional, they weren't the only standout performances from Misano, and some of those worth talking about came from rather unexpected sources.
Scoring the grid in order based on their performances not just in the main event but also Saturday's sprint race, it's obviously all subjective – but comes not just from their final race result but taking into account things like the machinery they're on and pre-race expectations for them.
1 Pecco Bagnaia
Started: 3rd Sprint: 3rd Race: 3rd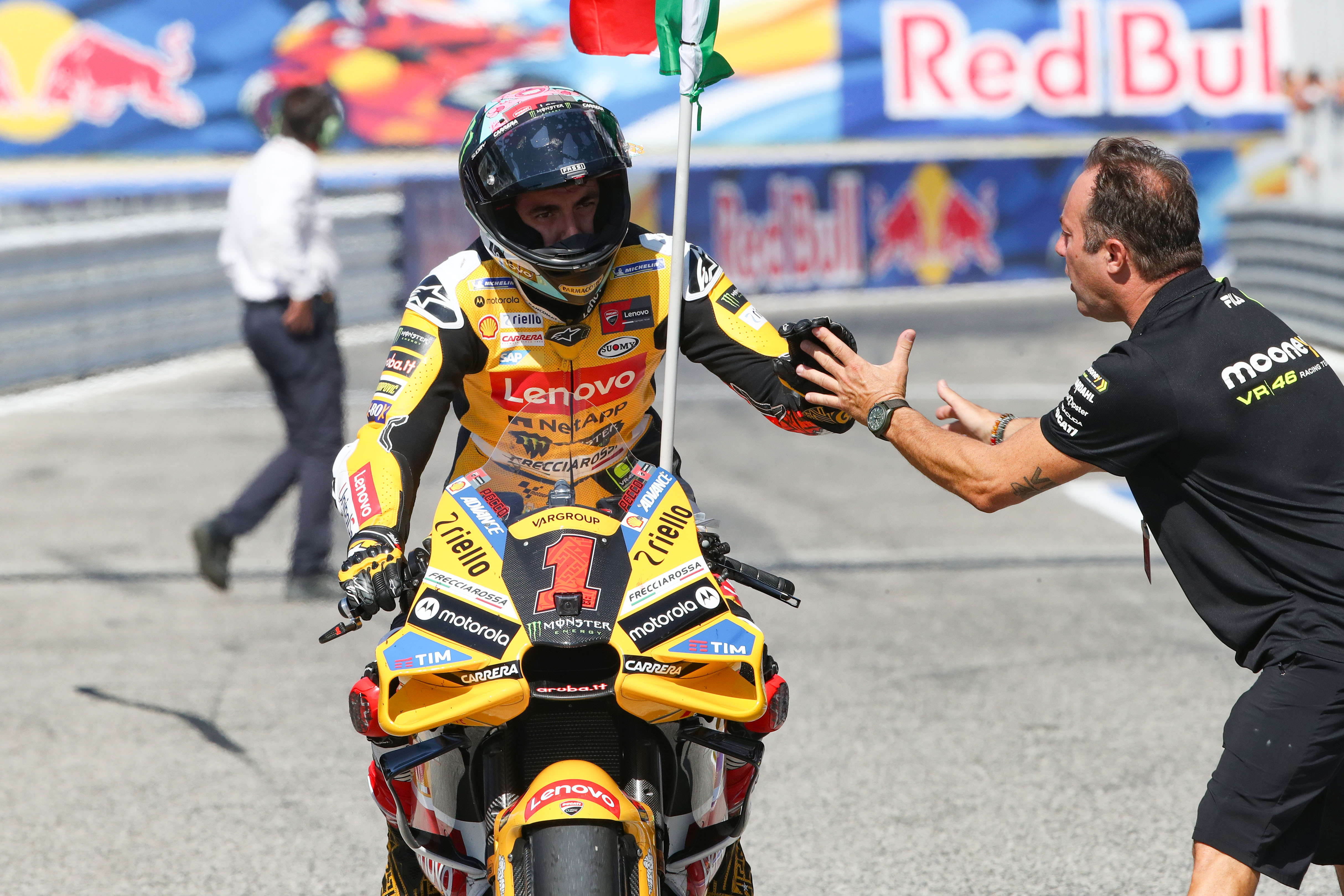 Given the way he came into the weekend, badly battered and bruised from his huge crash only a week earlier at Barcelona, Bagnaia's rides on both Saturday and Sunday were those of a real champion.
Gritting his teeth through some pretty significant pain, he came out of what could have been a disaster with the bare minimum of points conceded to double race winner Martin, his biggest title rival.
He could have conceded more and still been comfortable, but Bagnaia did an excellent job of limiting the damage.
2 Dani Pedrosa
Started: 5th Sprint: 4th Race: 4th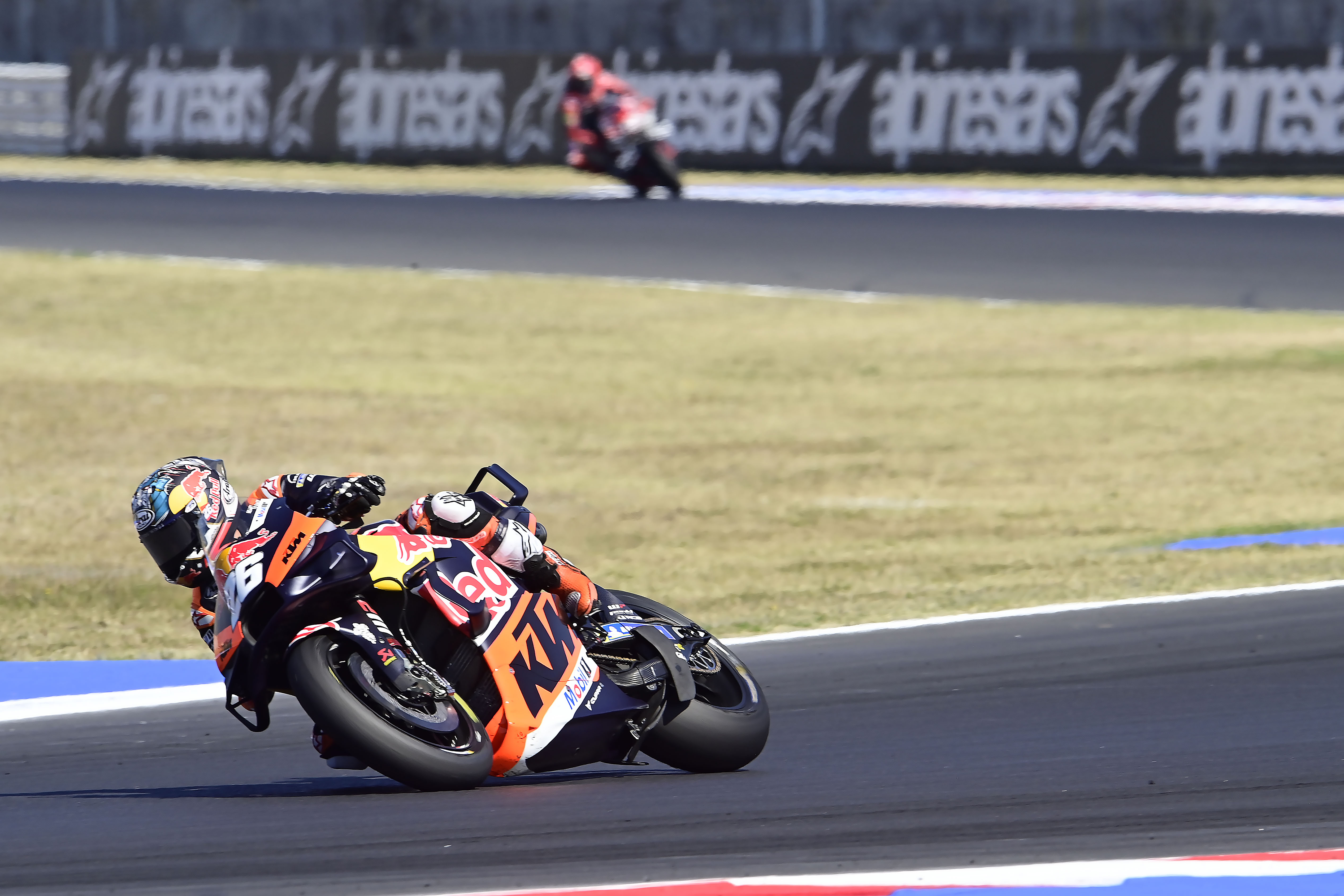 For a rider who has only raced once in over a year and who has been retired for five seasons, Dani Pedrosa's raw speed at Misano was both nothing short of exceptional for him and more than a little embarrassing for many of his rivals.
While not showing the aggression to perhaps get himself onto the podium (which comes as no great surprise), he absolutely demonstrated that he's still as fast as he ever was – no mean feat after the time he's spent watching from the sofa.
3 Jorge Martin
Started: 1st Sprint: 1st Race: 1st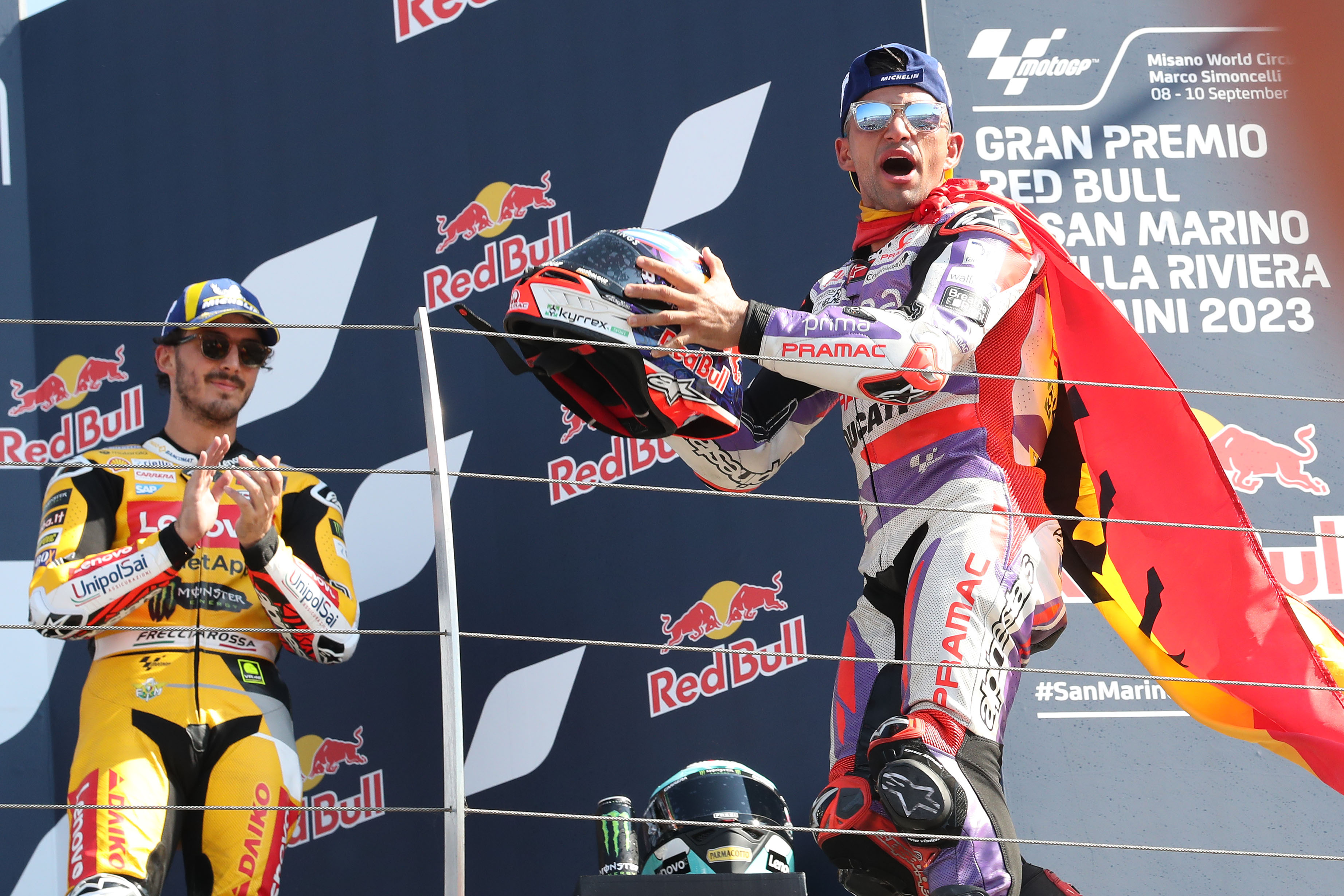 It almost feels mean giving a rider who had such a dominant weekend only a podium finish in this weekend's ratings, but it takes nothing away from Martin's phenomenal work that others had (for different reasons) a very impressive weekend of their own.
The Pramac Ducati rider never put a foot wrong, never looked to be under pressure from anyone, and, on a weekend where his title rivals were on the back foot, he took maximum benefit from their misfortune.
4 Marco Bezzecchi
Started: 2nd Sprint: 2nd Race: 2nd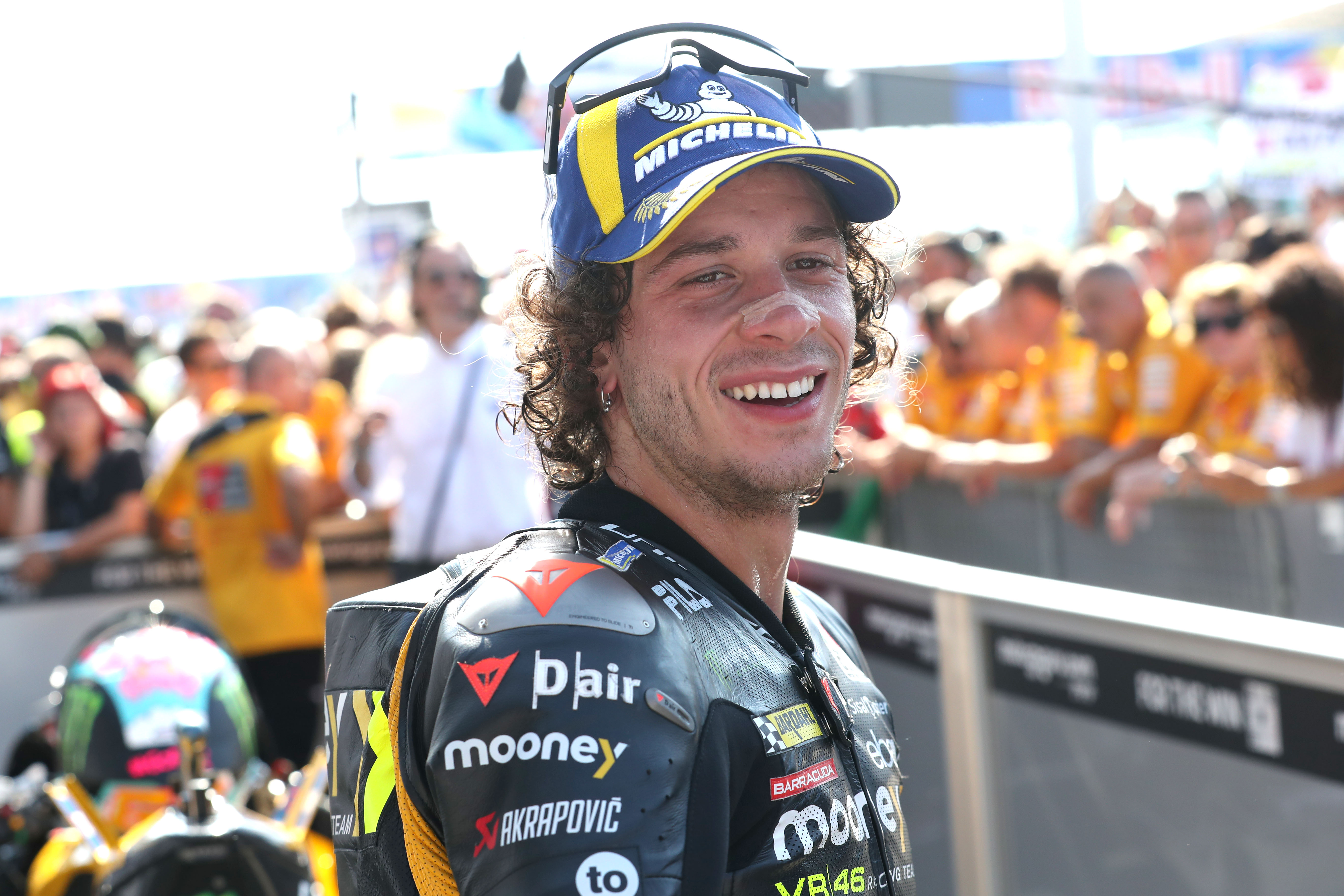 With much of the attention on his fellow walking wounded and good friend Bagnaia at Misano, it would be relatively easy to overlook the state that Marco Bezzecchi also found himself in – but he too came into his home race battered from last weekend and talking about damage limitation before things got underway.
In the end, then, to only concede seven points to the utterly dominant Martin was nothing less than fantastic, especially the pain he was managing all weekend in his damaged hand.
5 Marc Marquez
Started: 9th Sprint: 10th Race: 7th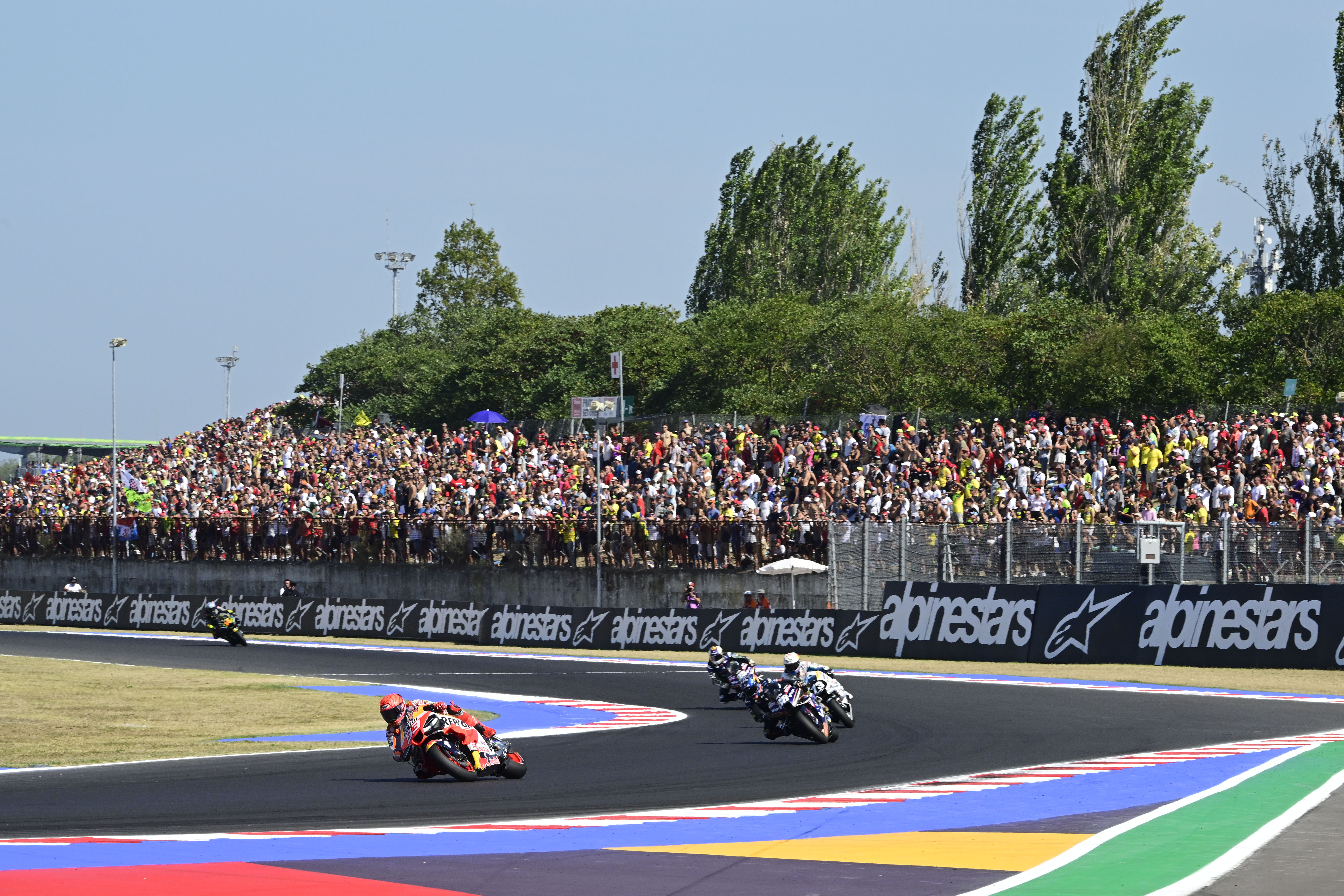 For the longest time, Marc Marquez has been the guy who can create miracles on a Honda regardless of the bike's rideability. That's disappeared of late as even he settles for cruising home safely onboard this absolute dog of a machine.
But at Misano, perhaps buoyed by future hopes (that might have already been proved too optimistic) – he decided to give us all a healthy reminder of what life on the limit looks like with by far his best performance of the season so far.
6 Raul Fernandez
Started: 12th Sprint: 11th Race: 8th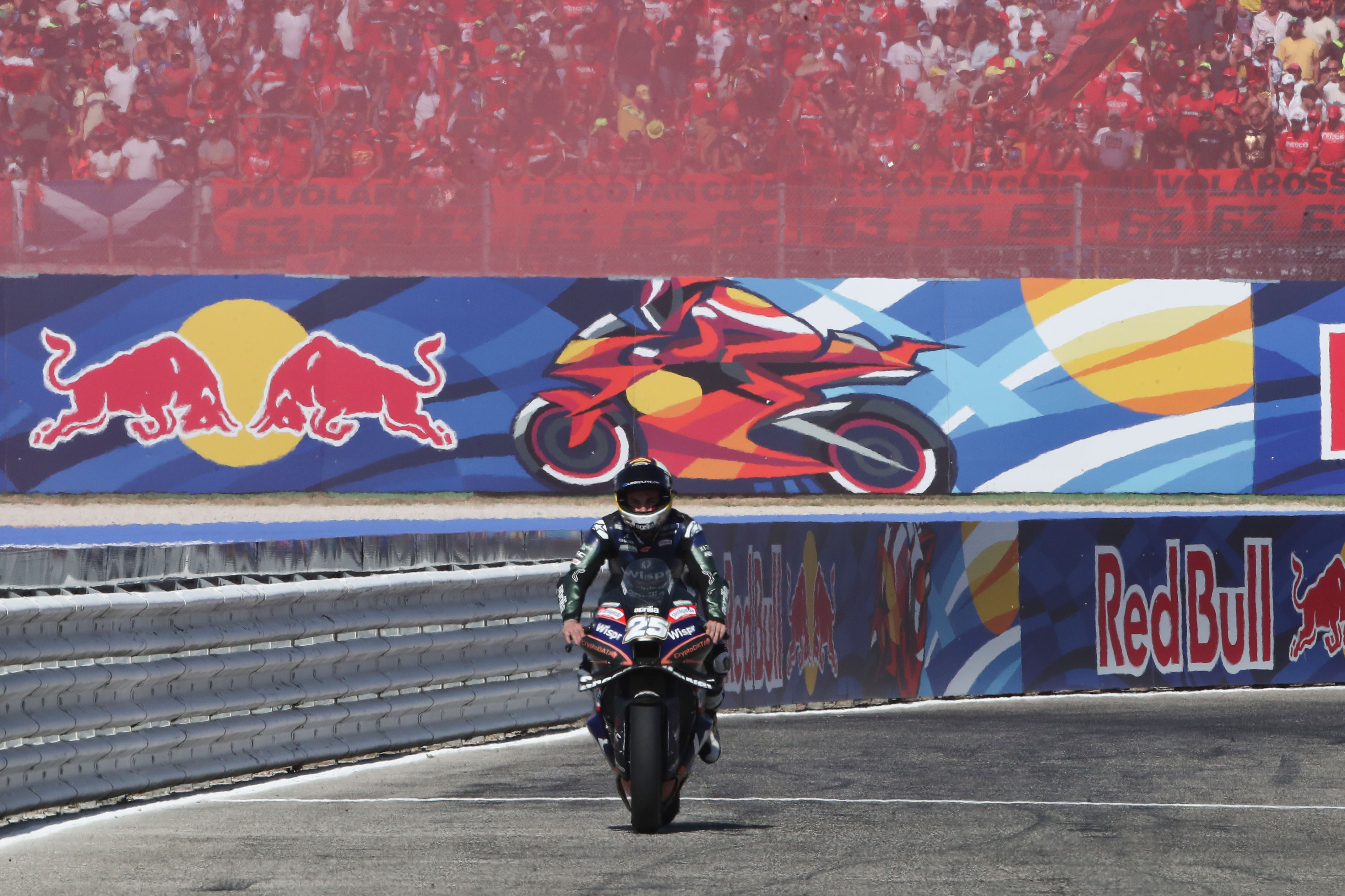 For a long time, Raul Fernandez has been trying to convince the world that he had made a significant breakthrough in taming the Aprilia to his riding style and that only bad luck was keeping him from showing his true abilities.
Well, at Misano he was finally able to put some of that misfortune behind him and the end result was a very strong weekend: ahead of his RNF team-mate Miguel Oliveira in the sprint and inside the top eight in the main event. Now we just have to see if that form maintains in the coming races.
7 Maverick Vinales
Started: 4th Sprint: 6th Race: 5th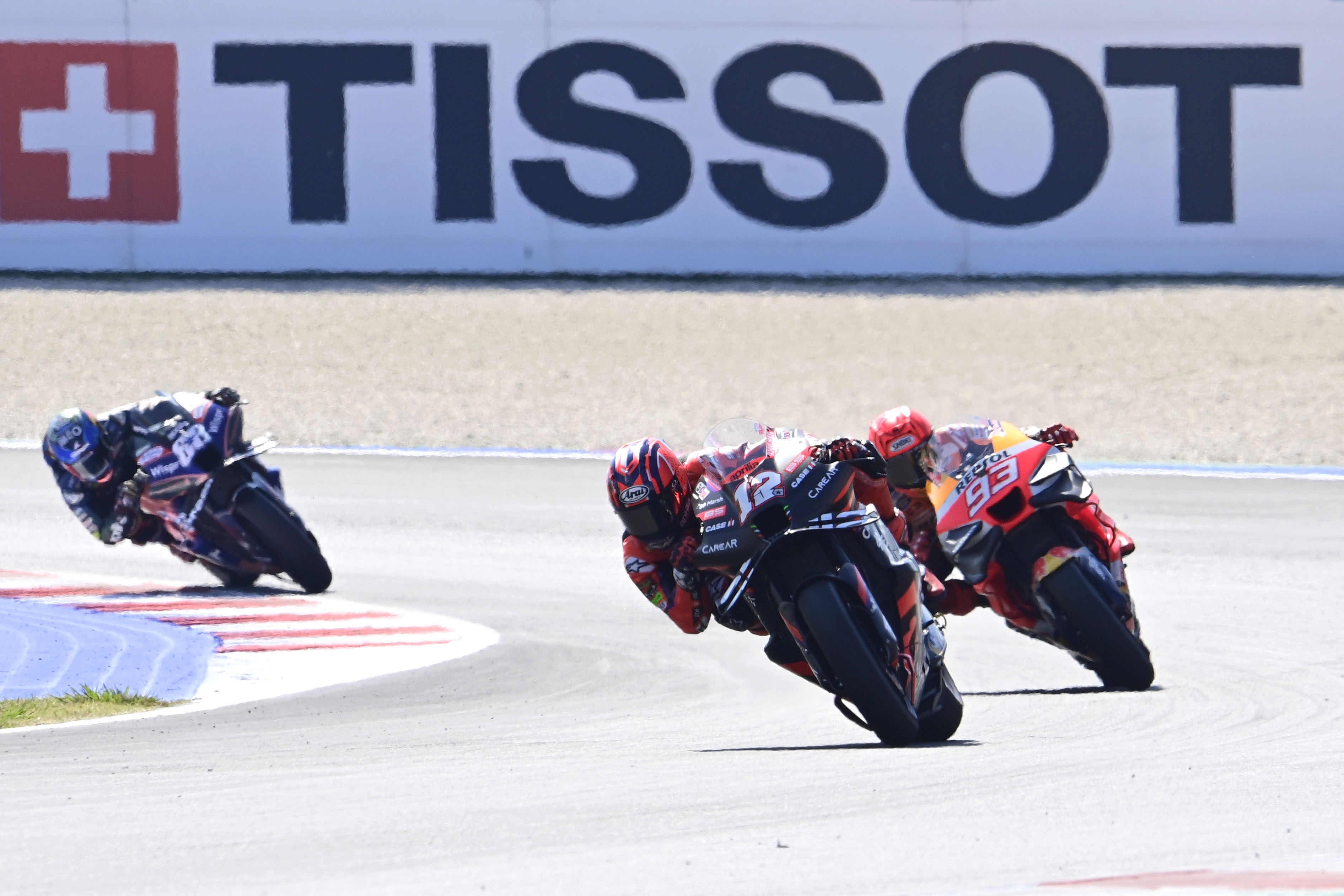 There were perhaps slightly higher hopes at Misano for Maverick Vinales than a pair of top-six finishes, given his podium finish last year at the circuit.
However, it wasn't quite all there this time around, and instead he was forced to settle for what at most other circuits and in most other circumstances would count as a very strong weekend for the Aprilia rider.
It very much indicates that things are still moving in the right direction, even if the bike's lacking at some tracks, and his time will come this season.
8 Luca Marini
Started: 8th Sprint: 7th Race: 9th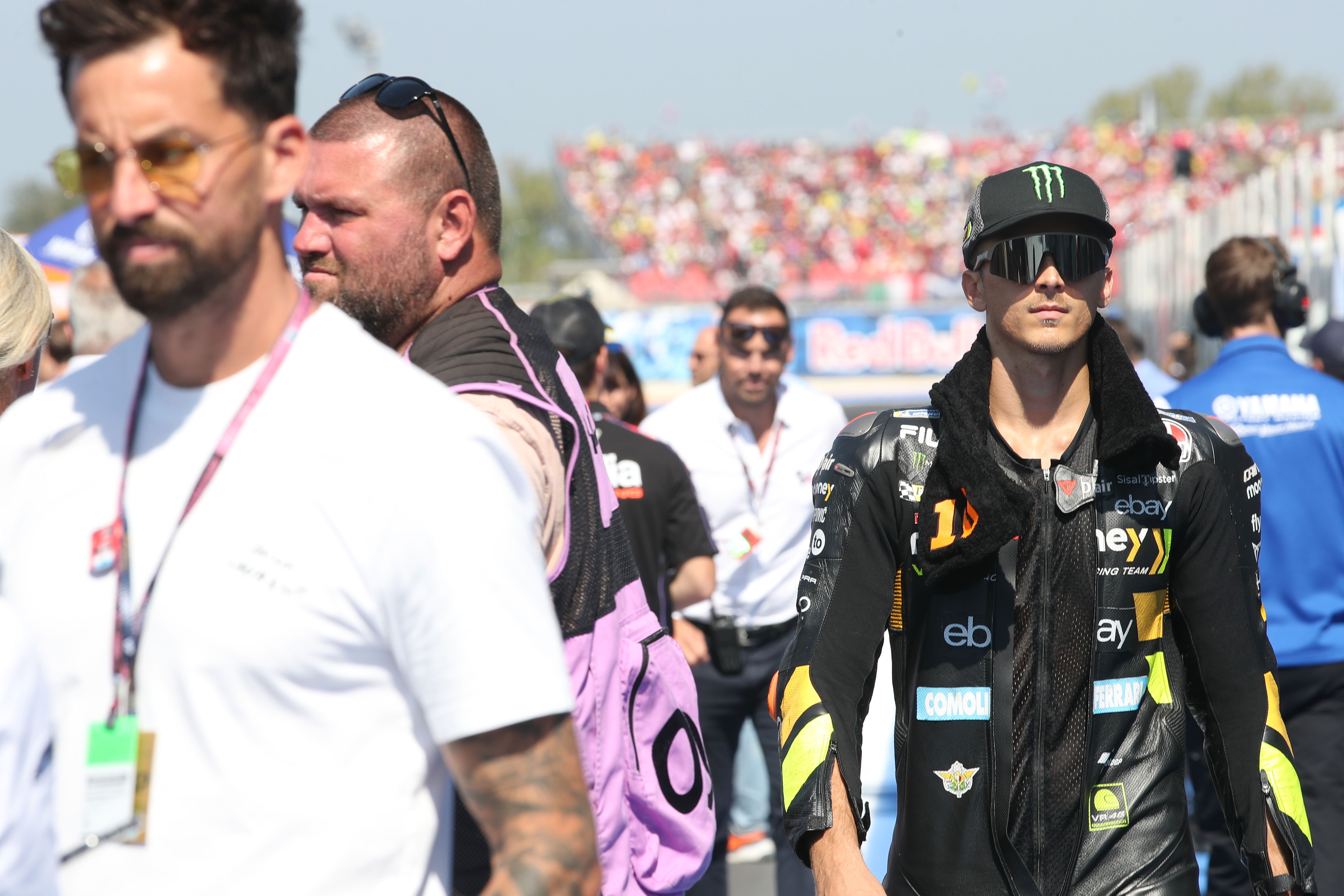 Luca Marini didn't exactly set the world on fire at his home race, but he also absolutely did not do a bad job at all at Misano.
Scoring points in both races (something many of his fellow Ducati riders failed to do) and coming home safely, he might not have matched VR46 team-mate Bezzecchi but he nonetheless still did more than enough to leave team boss Valentino Rossi content with both his riders' performances.
9 Miguel Oliveira
Started: 10th Sprint: 12th Race: 6th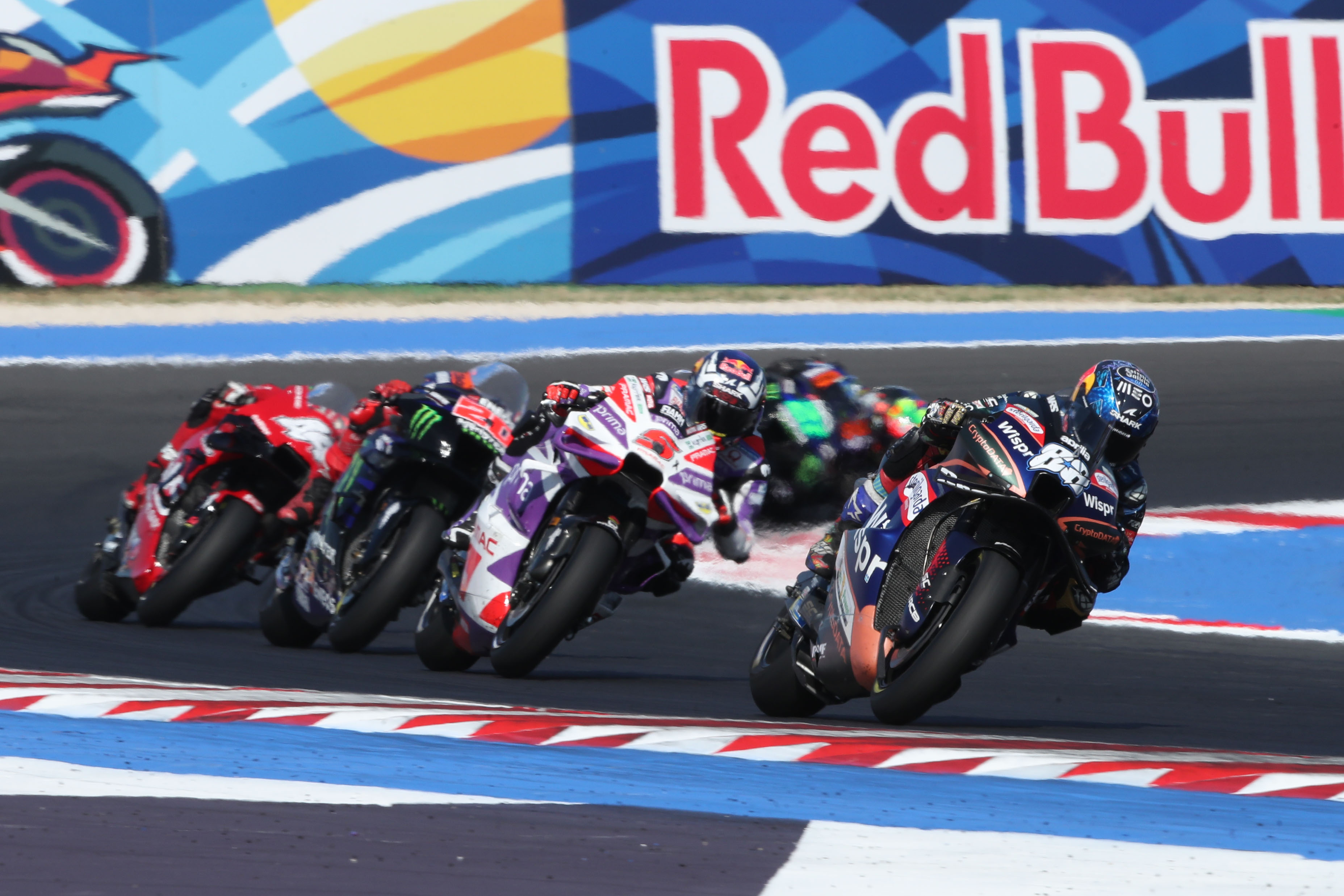 A somewhat slow start to the weekend and a mediocre sprint race hinted that Oliveira might struggle to match his Barcelona form from last time out, but credit to the Portuguese racer: he dug deep on Sunday and delivered a strong performance in the end.
Not his best weekend, but a long way from his worst.
10 Fabio Quartararo
Started: 13th Sprint: 13th Race: 13th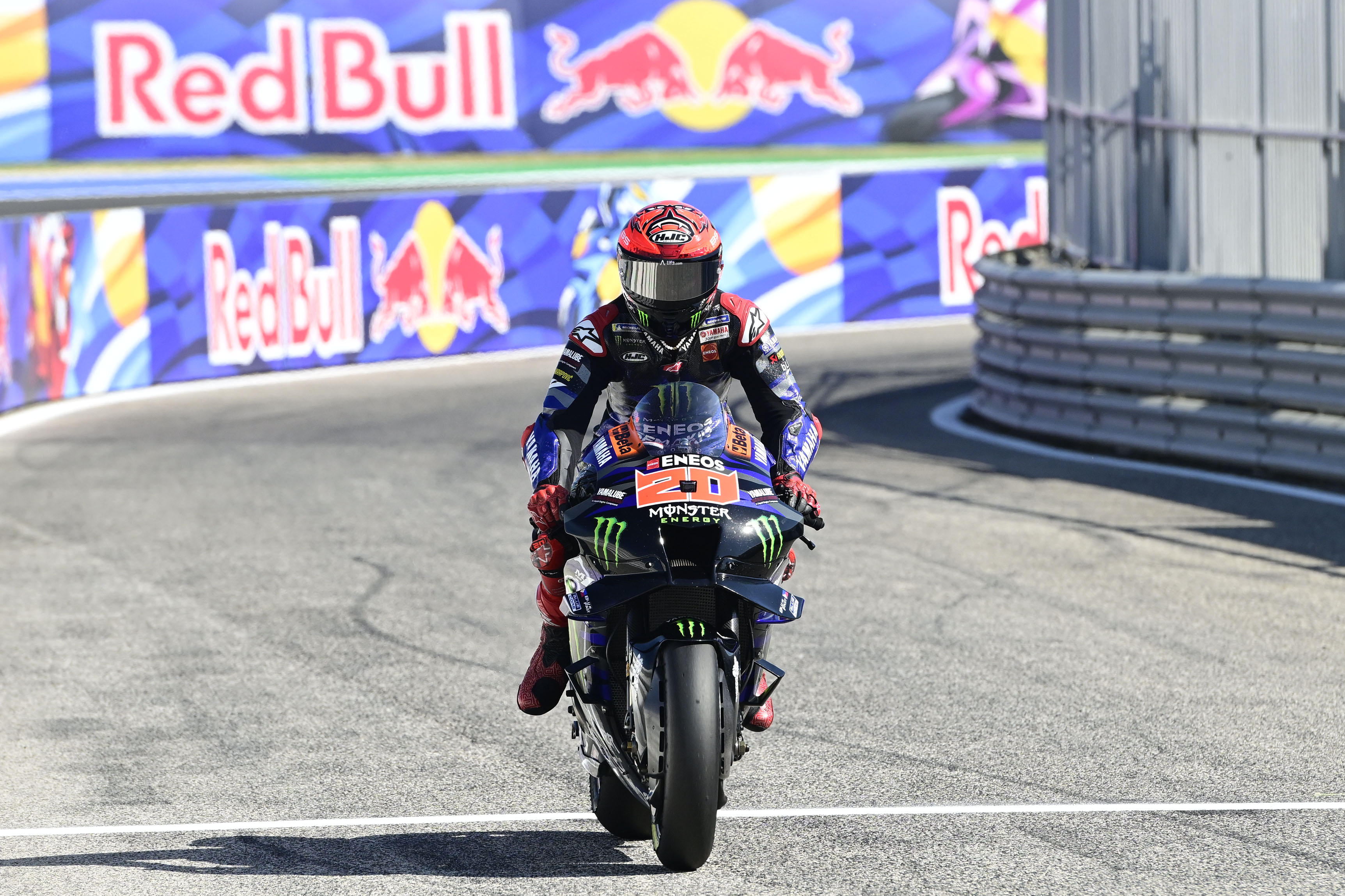 It's at the point in the season now where there's only so much that Fabio Quartararo can hope to achieve on the factory Yamaha M1, despite whatever past successes he might have at a circuit, and this was just another case of bringing it home safe instead of risking anything much.
At least he beat team-mate Franco Morbidelli. There's not much more to write about the weekend.
11 Aleix Espargaro
Started: 6th Sprint: 8th Race: 12th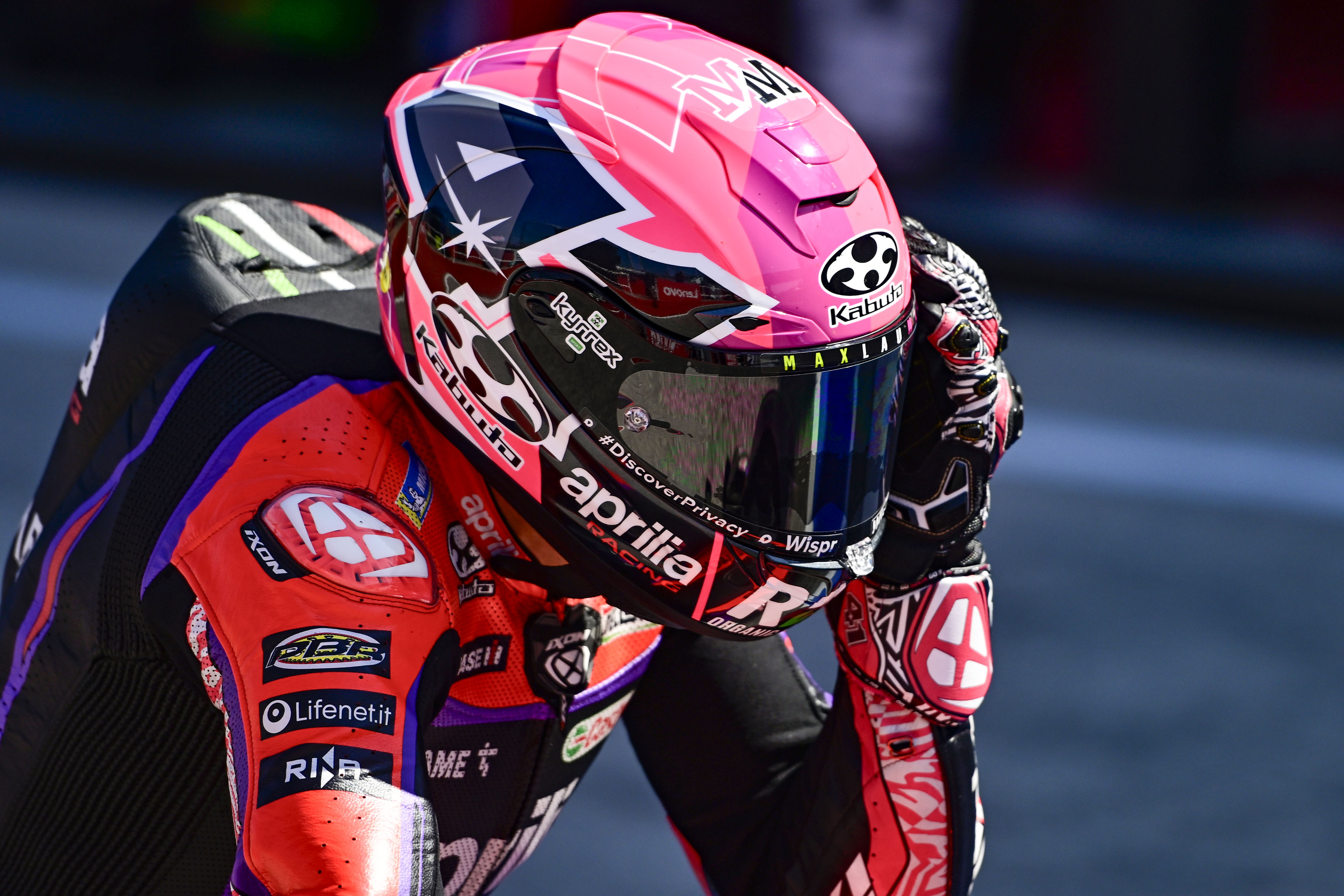 Considering the way he dominated one week ago at Barcelona, more might have been expected of Aleix Espargaro at his team's home race, but he managed expectations even before the weekend started and downplayed his chances of much success at a track that he's not particularly fond of.
Combined with an injury from a Friday crash, it meant that it was more a weekend of survival than success in the end.
12 Alex Marquez
Started: 11th Sprint: 9th Race: 11th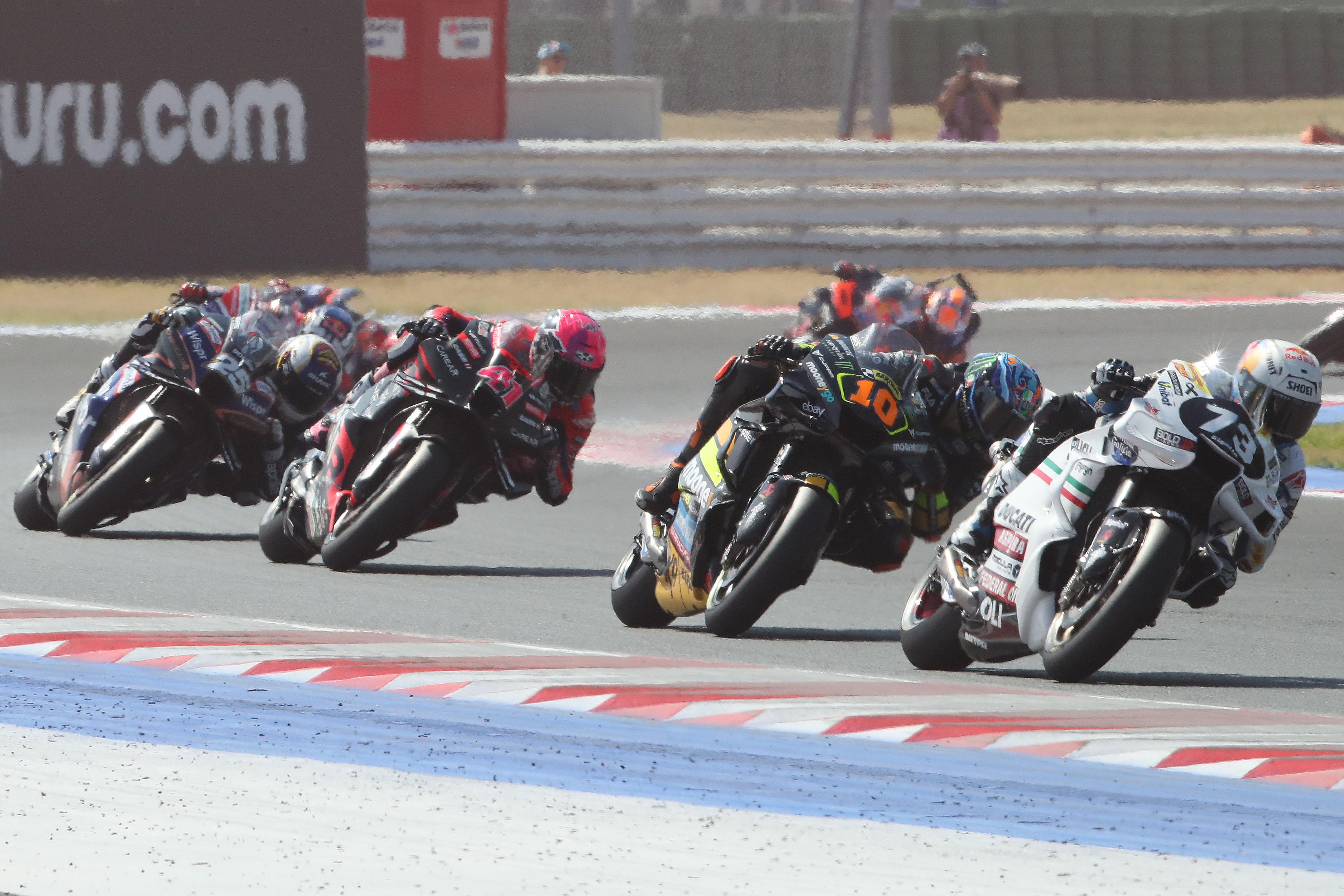 A rather invisible weekend for the Gresini Ducati racer, he never really appeared much except during a few brief scraps with his brother during both races.
Not exactly a spectacular result considering the strength of some of the grid's other Ducati riders, you'd think he expected more from the weekend and that his results didn't exactly fire up the team at its home race.
13 Franco Morbidelli
Started: 19th Sprint: 18th Race: 15th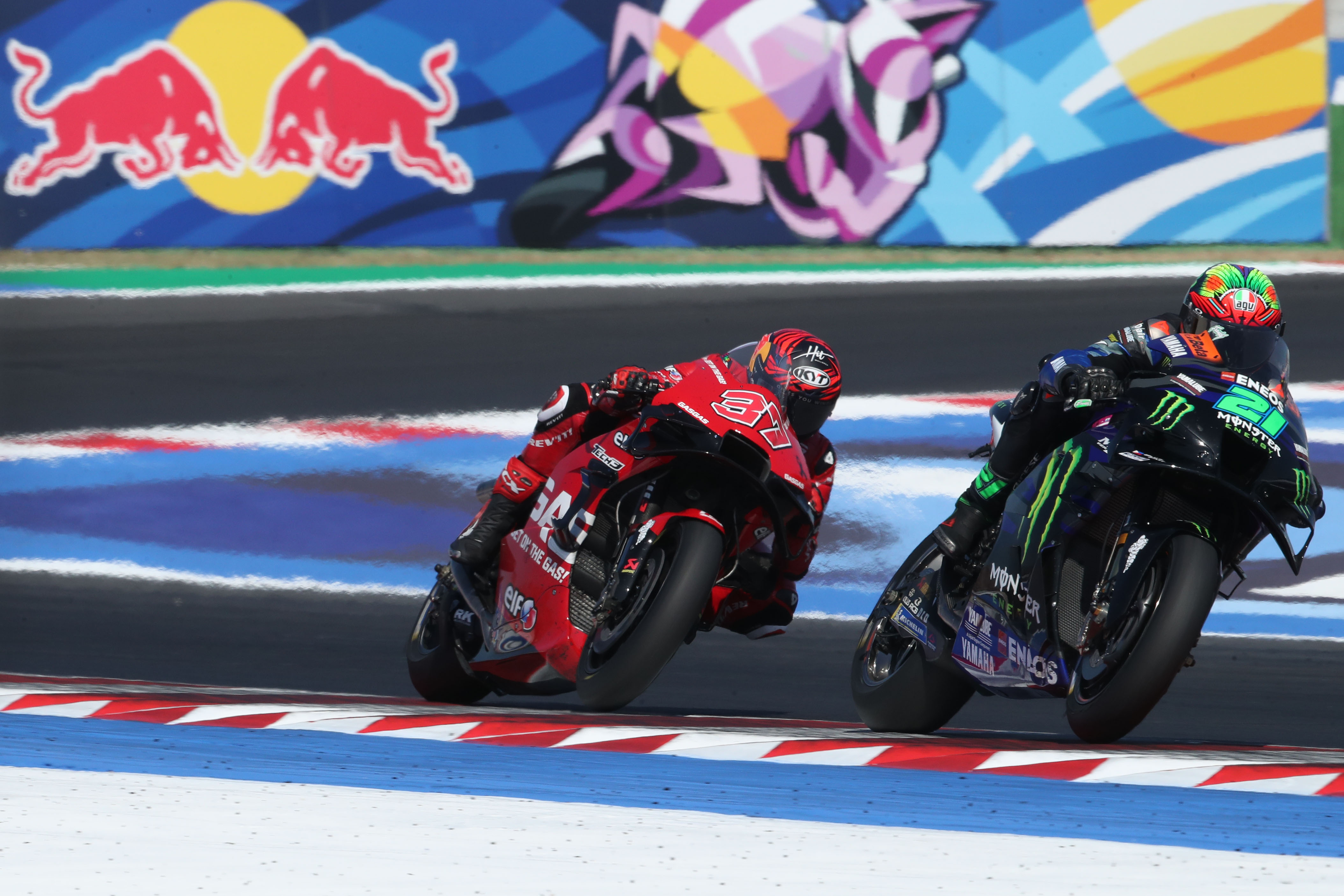 The real highlight of Morbidelli's Misano weekend is that he managed to maintain his streak of points-scoring finishes on every Sunday of the 2023 season, a record that he is now alone in having achieved.
Beyond that, it was a rather average outing, albeit not too far away from team-mate Quartararo.
14 Augusto Fernandez
Started: 17th Sprint: 19th Race: 16th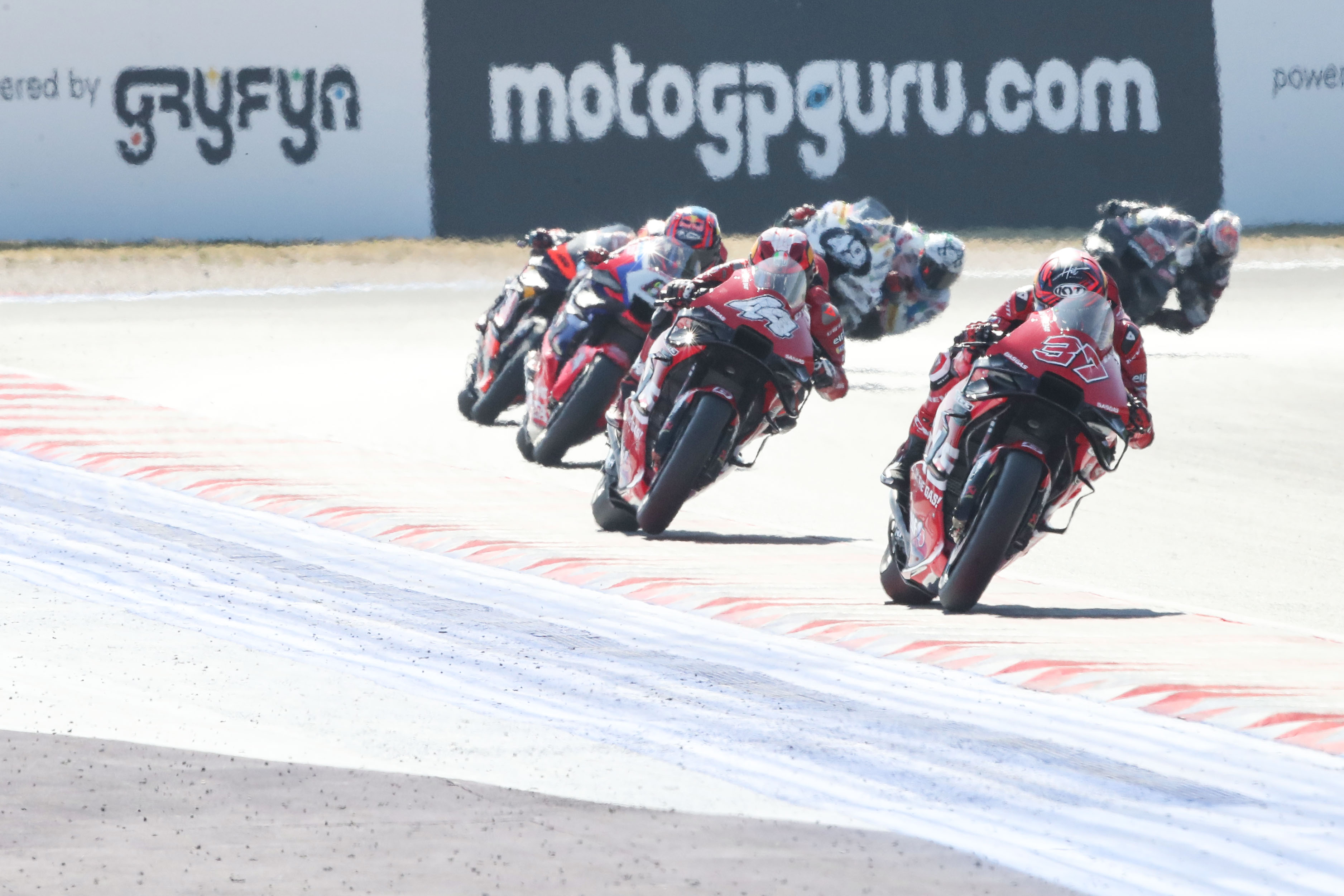 All good things have to come to an end, and this weekend it was rookie Augusto Fernandez's run of points-scoring finishes in every Sunday race of the season so far.
He only just missed out, and it was nonetheless still yet another decent weekend for Fernandez as he learned to ride a MotoGP machine at a circuit vastly different from his home race last week at Barcelona.
It's still a learning experience for him, after all, and another weekend is useful regardless of the result.
15 Stefan Bradl
Started: 15th Sprint: 22nd Race: 18th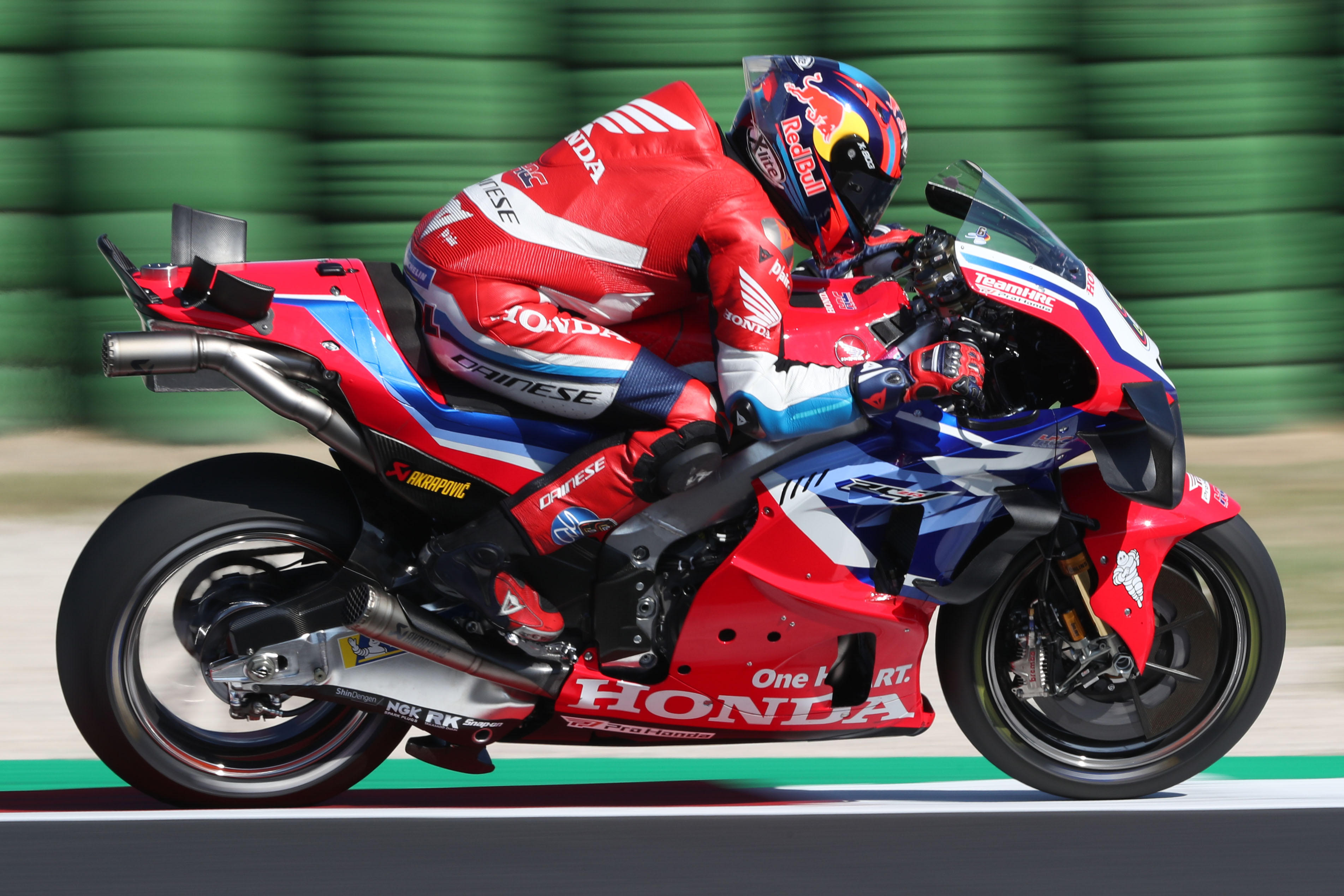 A fairly standard issue test rider appearance for Stefan Bradl. The only thing that perhaps counts against him and his fairly average results is that some of his fellow Honda riders were more than a little surprised at the German's on-track aggressiveness, with some hard (and perhaps unnecessary) moves coming Joan Mir's way in particular.
On the other hand, of course, it shows that Honda's tester still has some fire in his belly!
16 Fabio Di Giannantonio
Started: 21st Sprint: 17th Race: 17th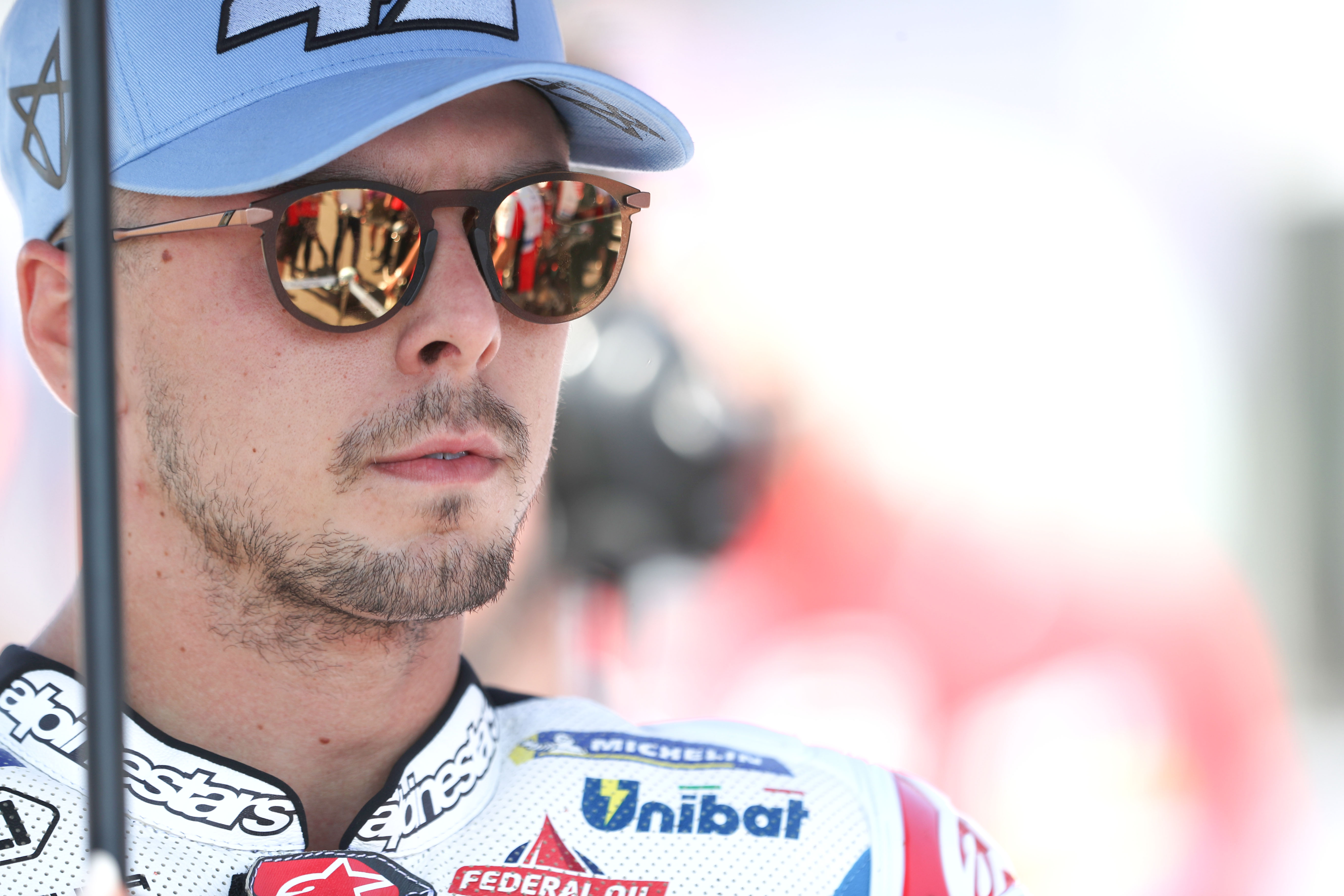 Another weekend where the beleaguered Fabio Di Giannantonio just needed it all to come together on the Gresini Ducati – but again failed to make it so.
Fast on occasion, but unable to link it all up into a consistent weekend, his race was essentially over early on Sunday when he got tangled up in Jack Miller and Michele Pirro's crash and ended up off the track and struggling to recover lost ground.
17 Johann Zarco
Started: 16th Sprint: 14th Race: 10th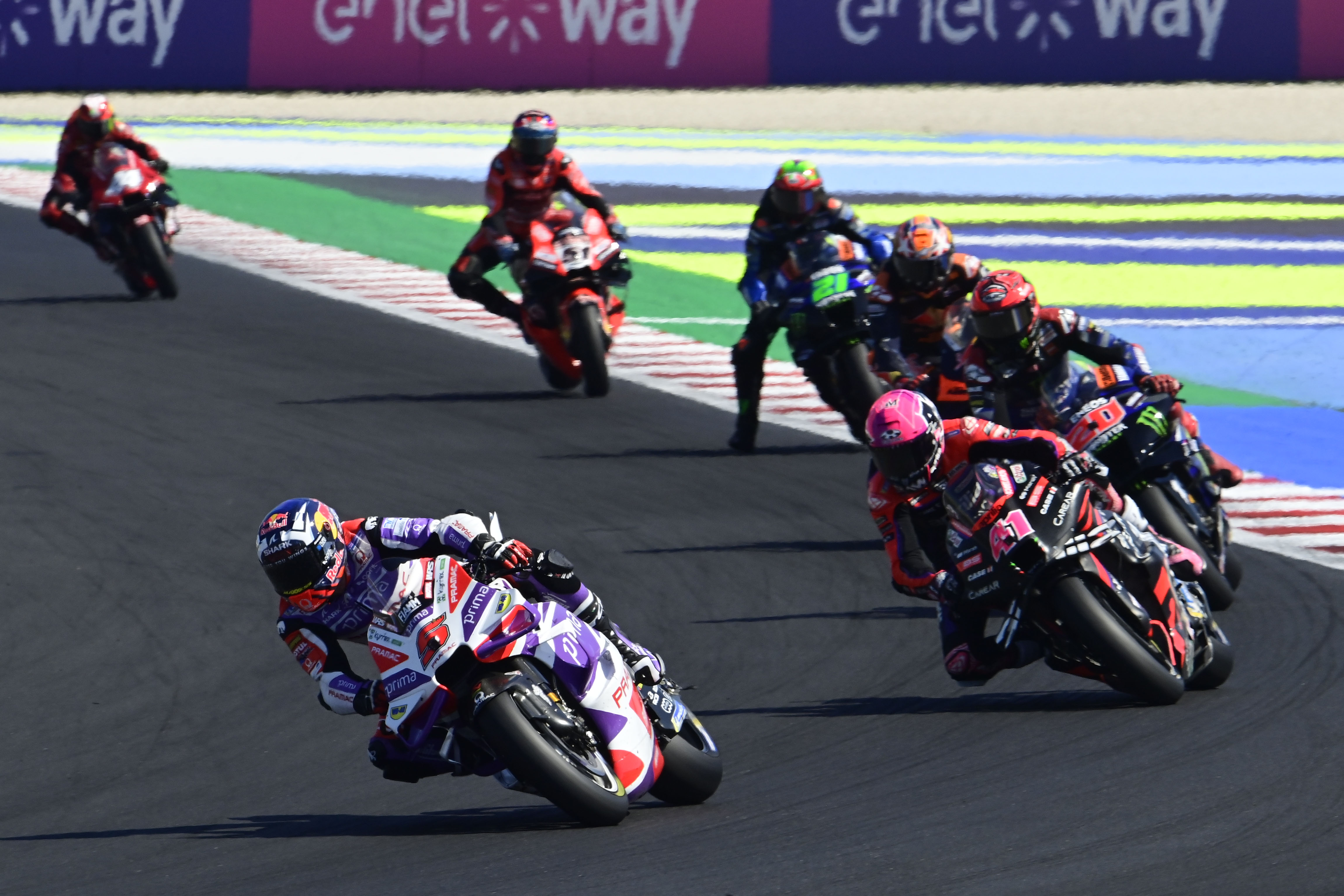 Another Ducati rider who, despite good form in the past few weekends, was largely invisible at Misano. It's perhaps something of a concern for Johann Zarco considering that he's had a tendency in the past to disappear semi-permanently as the MotoGP paddock prepares to head overseas.
It'll be important for the Frenchman to try to bounce back next time out in India and get momentum back on his side soon.
18 Pol Espargaro
Started: 23rd Sprint: 16th Race: DNF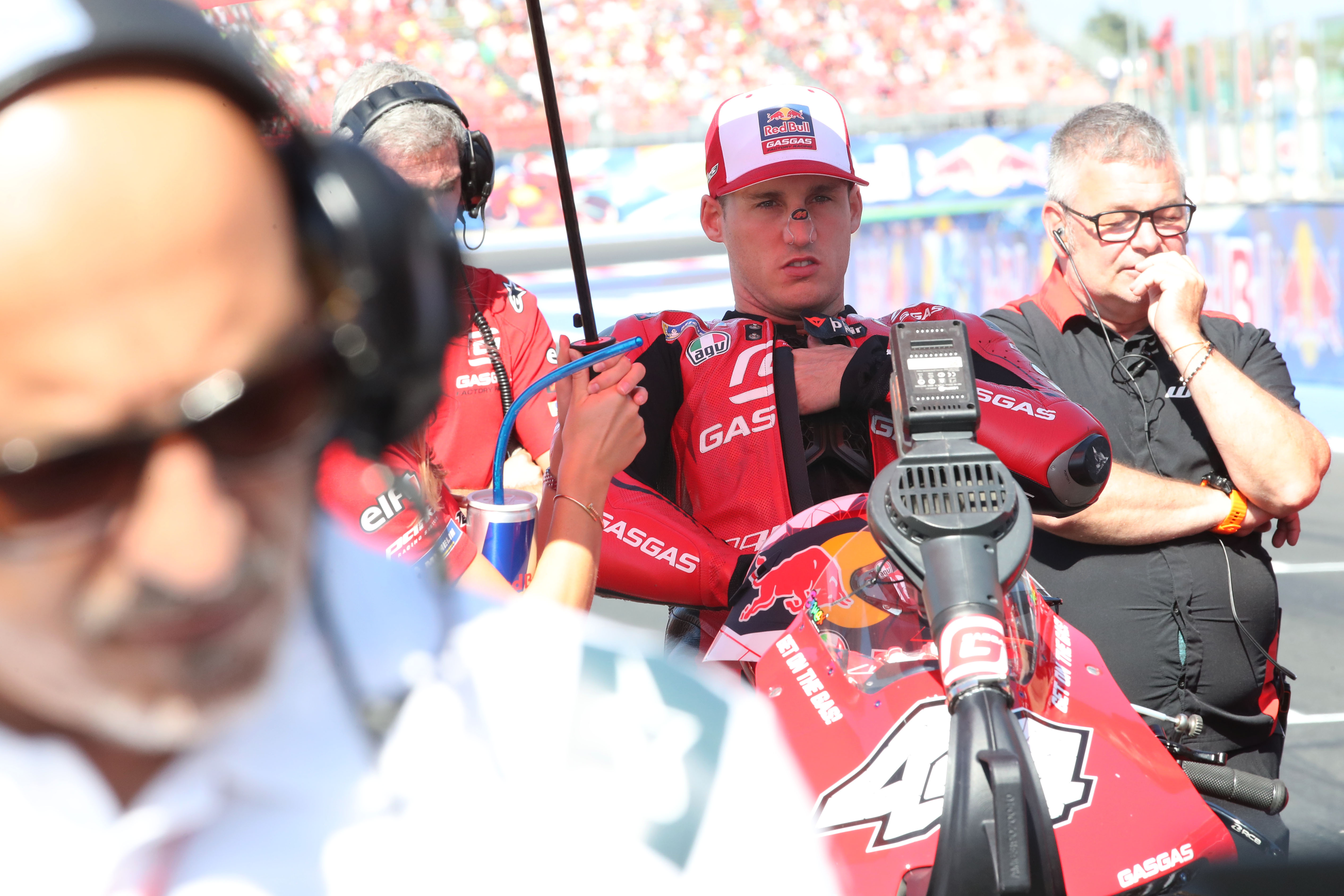 Coming from two strong first races back after serious injury at Silverstone and the Red Bull Ring, Pol Espargaro came to one of his favourite circuits expecting better again – and instead ended up in a world of pain after an impressive five crashes throughout the weekend.
Perhaps underestimating the physicality of Misano on his still-recovering body, it's a sign of how far he still has to go to return to full race fitness.
19 Jack Miller
Started: 18th Sprint: 15th Race: DNF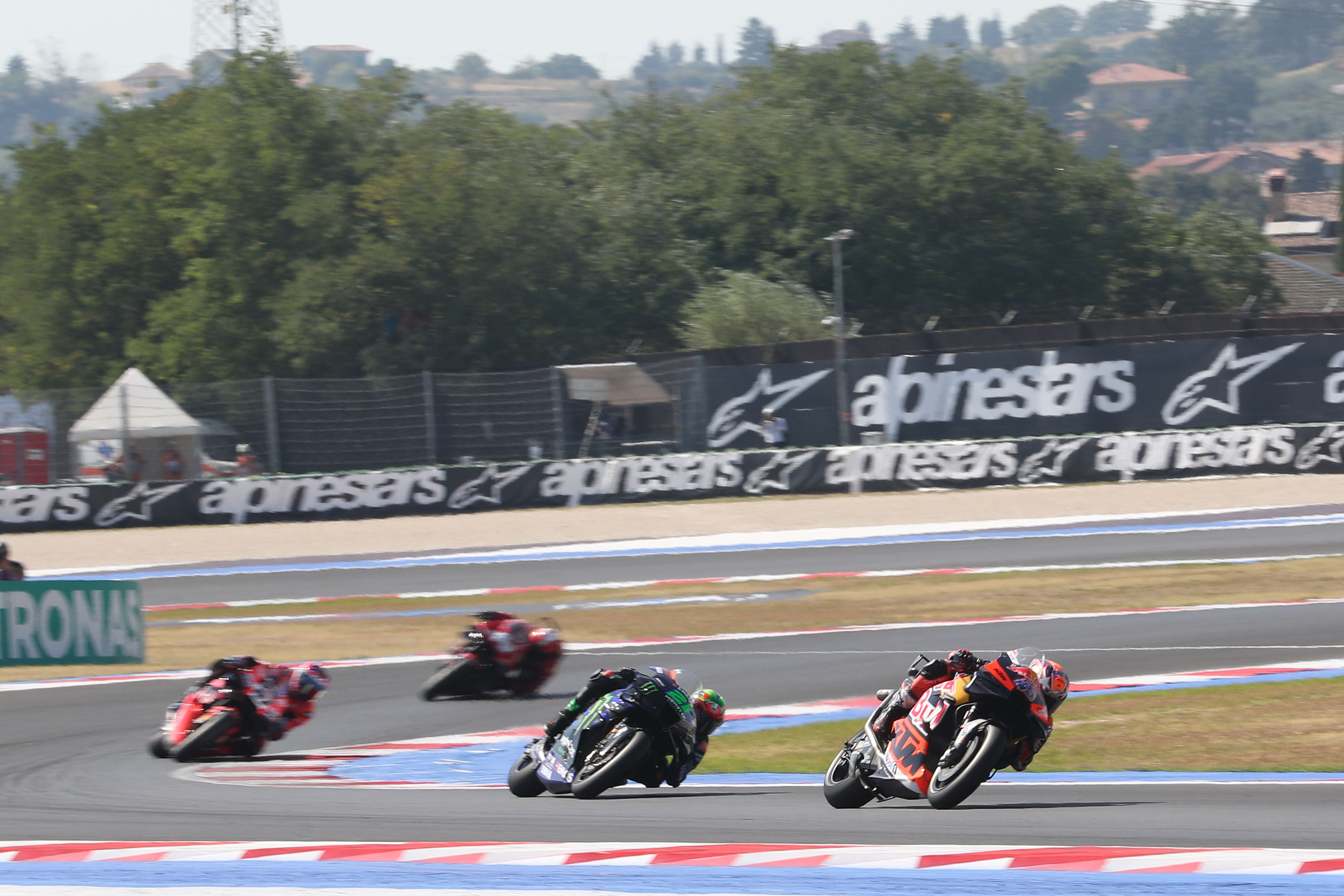 On one hand, Miller's race on Sunday was ended by someone else's mistake, when Pirro T-boned him.
But on the other hand, the reason Miller found himself near Pirro was because of a truly woeful weekend where he was outclassed not just by his KTM team-mate Brad Binder but by test rider Dani Pedrosa and the Tech3 Gas Gas satellite duo.
Not a good look when one of the current KTM quartet is likely on the chopping block for next season.
20 Taka Nakagami
Started: 20th Sprint: 21st Race: 19th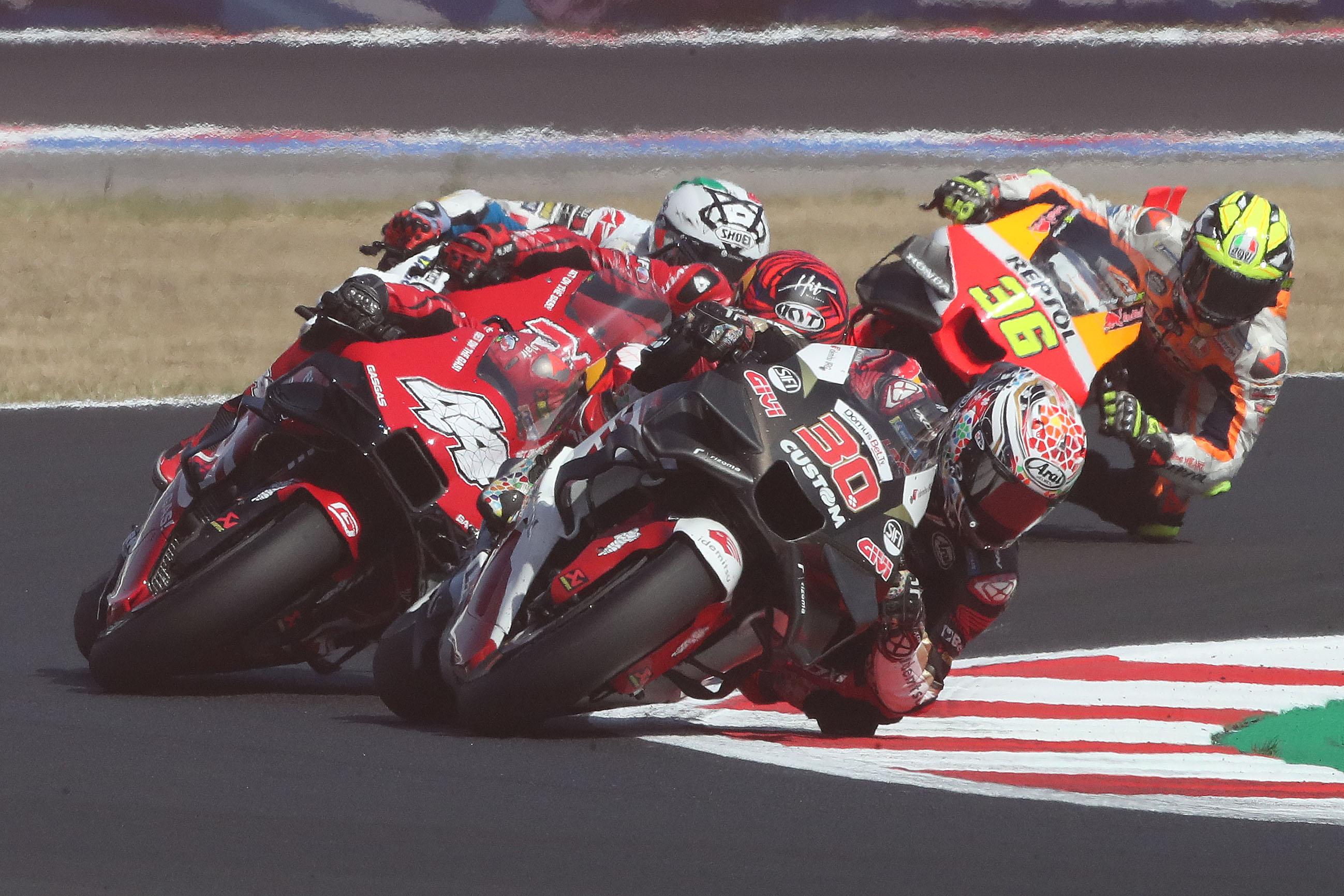 A meh weekend yet again for a Honda satellite rider. Taka Nakagami arguably did as much as was expected of him at Misano and was able to come home safely.
However, it's not a good look for him both to be beaten by test rider Bradl, even if he is on a new and improved RC213V, and to be so far away from the leading machine of Marc Marquez.
21 Brad Binder
Started: 7th Sprint: 5th Race: 14th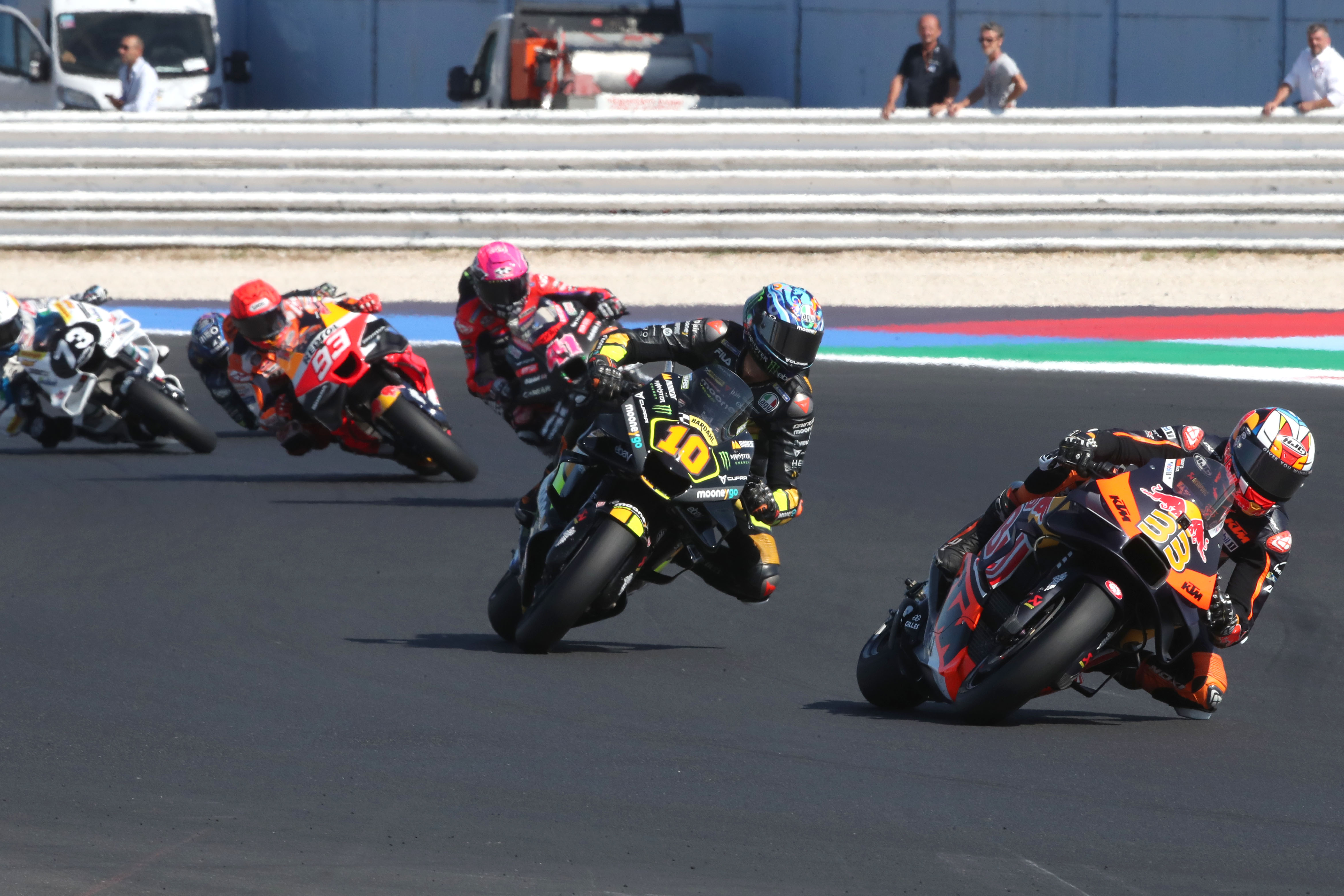 Up against two battered riders in the form of Bagnaia and Bezzecchi, there was a solid podium finish on the cards for Binder on Sunday, until he unfortunately threw it away.
Able to rally back to (rather surprisingly) still score points, the big prize disappeared thanks to his own mistake, and with it valuable championship points that would have otherwise moved him closer to Bezzecchi and third in the title fight.
22 Joan Mir
Started: 22nd Sprint: 23rd Race: DNF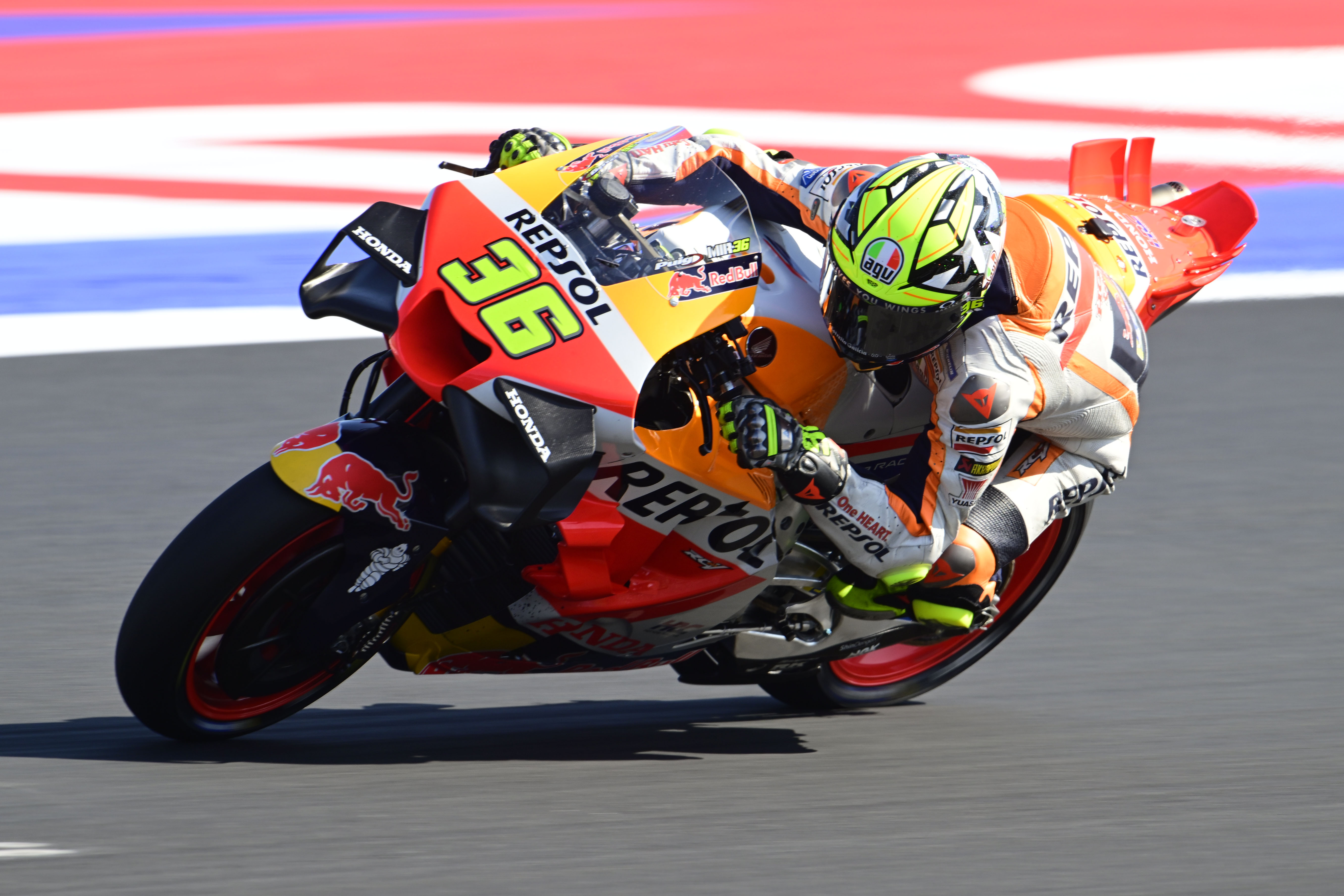 What makes the 2020 world champion's weekend even worse than yet another race DNF is that for a brief moment at Misano, he thought he had found something to help find his way out of the very worst of his problems.
It wasn't the case, though, and instead post-race talk was all back to hoping for a positive test on Monday. There's no sign of light at the end of the tunnel just yet for the Repsol Honda racer.
23 Michele Pirro
Started: 14th Sprint: 20th Race: DNF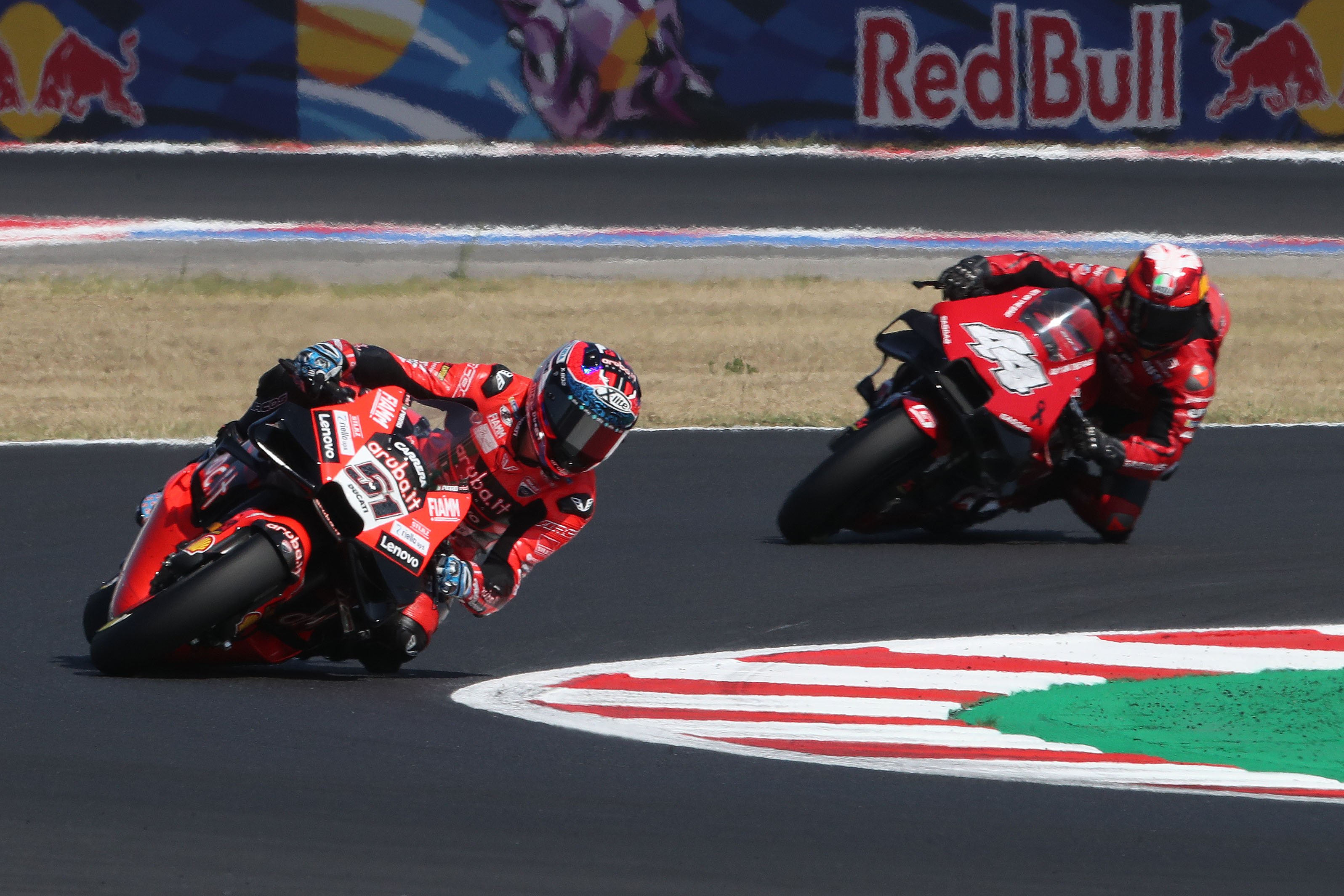 Test riders, like the outdated saying about small children goes, are supposed to be seen and not heard while making wildcard appearances. So Pirro's collision with Miller that dumped both of them out of Sunday's race was far from an ideal end to his weekend.
Fast in qualifying but not able to deliver his usual strong results at any point in the two races (right up until his crash), it was not the Ducati tester's most spectacular one-off appearance.
24 Takumi Takahashi
Started: DNQ Sprint: DNQ Race: DNQ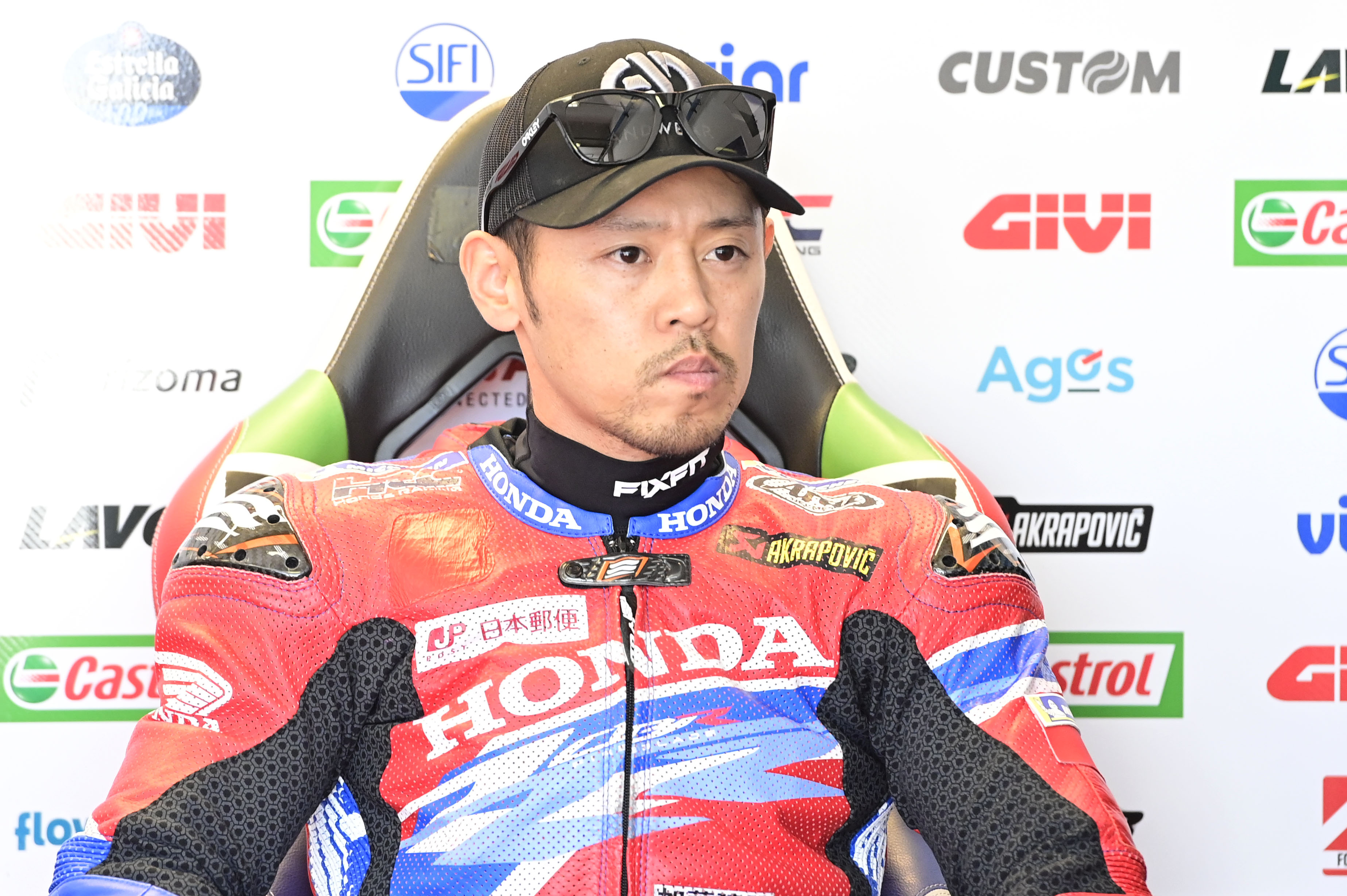 To be fully honest, it's not Honda's Suzuka 8 Hour winner Takumi Takahashi's fault that he failed to qualify for this weekend's races, having never made it within the 105% of the fastest rider's time that he needed to make it onto the grid.
Rather, he got thrown into the deep end by his manufacturer. But that doesn't completely excuse the fact that he was, unfortunately, simply not quick enough to be on a MotoGP grid at Misano.