When the news was first announced that Suzuka 8 Hour winner Takumi Takahashi would replace Alex Rins at this weekend's San Marino Grand Prix, it raised some eyebrows given the Honda development rider's relative lack of MotoGP experience – as he last raced in the class in 2015 and hadn't ridden a Grand Prix machine since 2019.
And those raised eyebrows were fully justified by the Japanese racer failing to even qualify for Saturday and Sunday's races at Misano.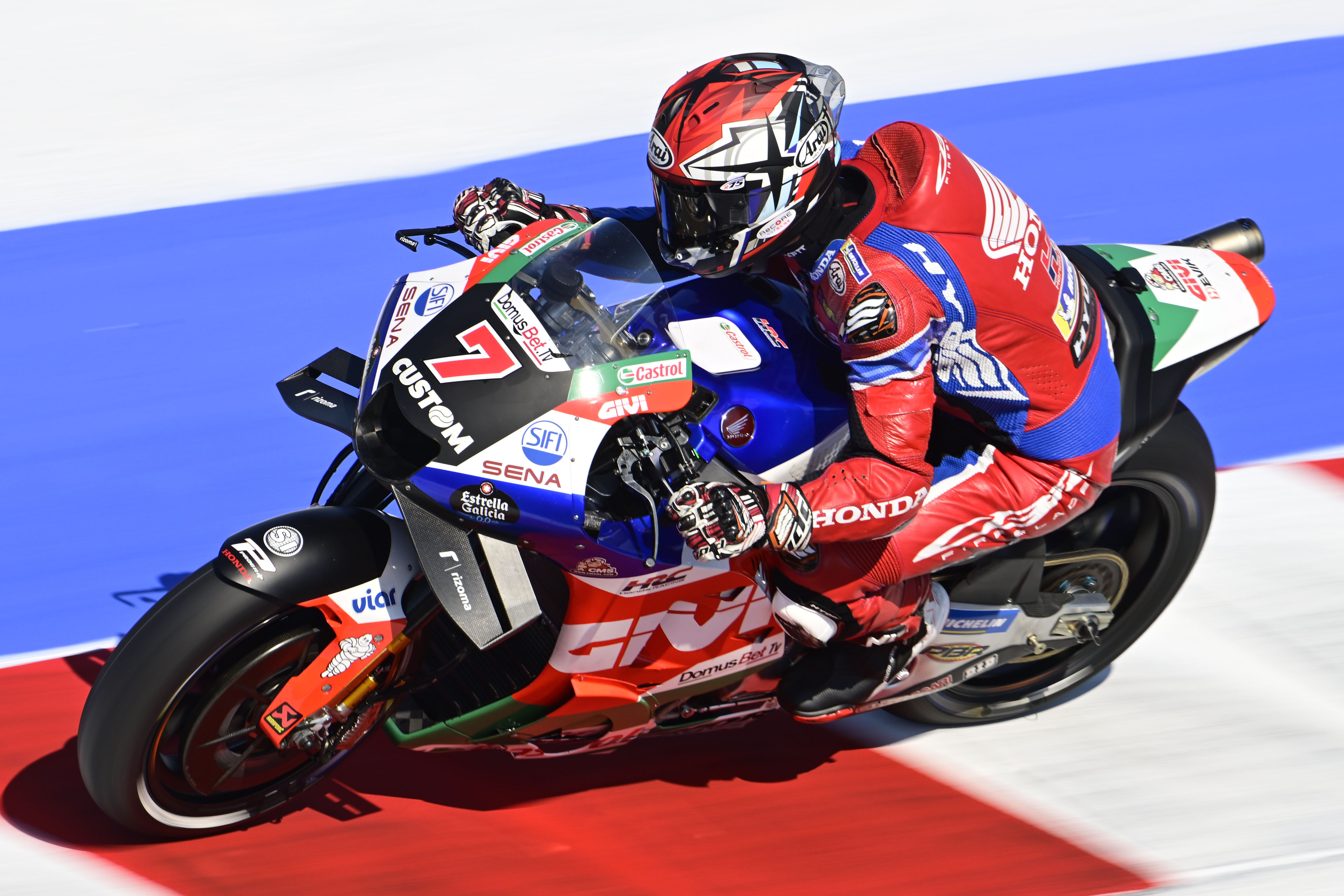 Coming into the weekend for his first appearance in seven years, it was already apparent before even jumping on the LCR Honda how big a job Takahaski, who won his fifth Suzuka 8 Hour race for Honda last month, was going to face, something confirmed by the initial reports from inside his garage.
"He was my team-mate at Suzuka 8 Hour [for the 2010 win]," explained his LCR Honda team-mate Takaaki Nakagami on Thursday, "so we know each other very well.
"He looks super nervous. He didn't ride the MotoGP for a long time, and when I saw him this morning he was a bit panicked.
"It's completely changed, the bike and all the buttons. I told him not to stress, that it's just three days he has to try and enjoy it. I tried to explain, not to help, but to explain what's different compared to many years ago."
In the end what should have been three days and two races onboard the LCR machine turned into only a day and a half, when Takahashi was forced by the rule book to withdraw after Saturday morning's final practice session.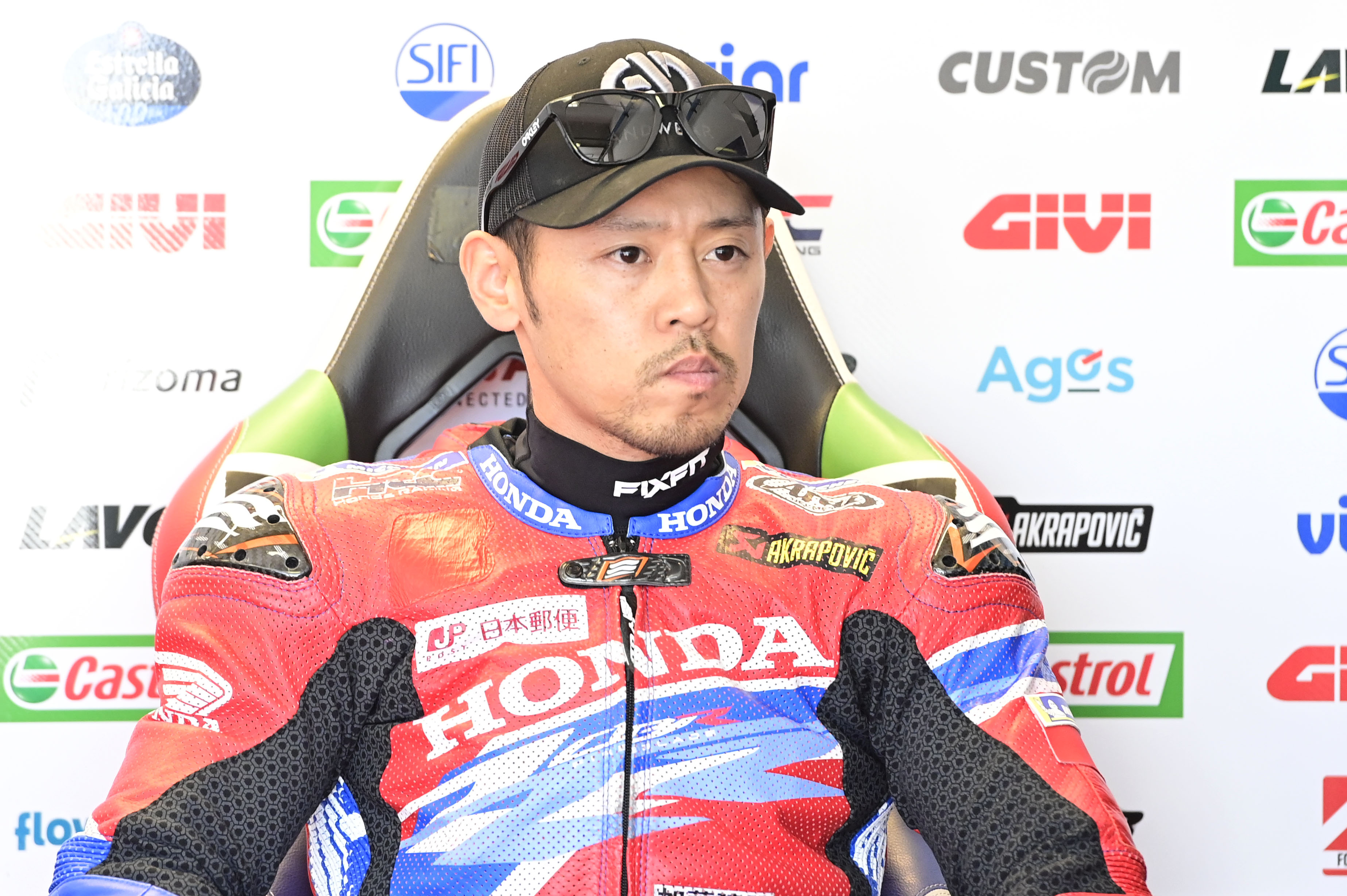 He was unable to make it within 105% of the leader's time in any of the weekend's three sessions, which is what's required to be allowed to qualify. The closest he came was in Friday afternoon's practice two session, where the 33-year-old former British Superbike racer finished almost exactly five seconds behind the fastest lap of Marco Bezzecchi, 0.499s away from being inside the cutoff percentage.
---
Friday morning
105% cut-off: 1m36.504s
Takahashi: 1m37.894s (+1.390s)
Friday afternoon
105% cut-off: 1m35.387s
Takahashi: 1m35.886s (+0.499s)
Saturday morning
105% cut-off: 1m36.393s
Takahashi: 1m36.989s (+0.596s)
---
That's not exactly a surprise given Takahashi's relative lack of recent MotoGP experience – and his failure to qualify is no reflection at all upon his talent, but rather a measure of the sheer size of the challenge that was thrown his way, jumping as he did straight from superbike machinery onto a modern MotoGP machine with nothing in the way of preparation.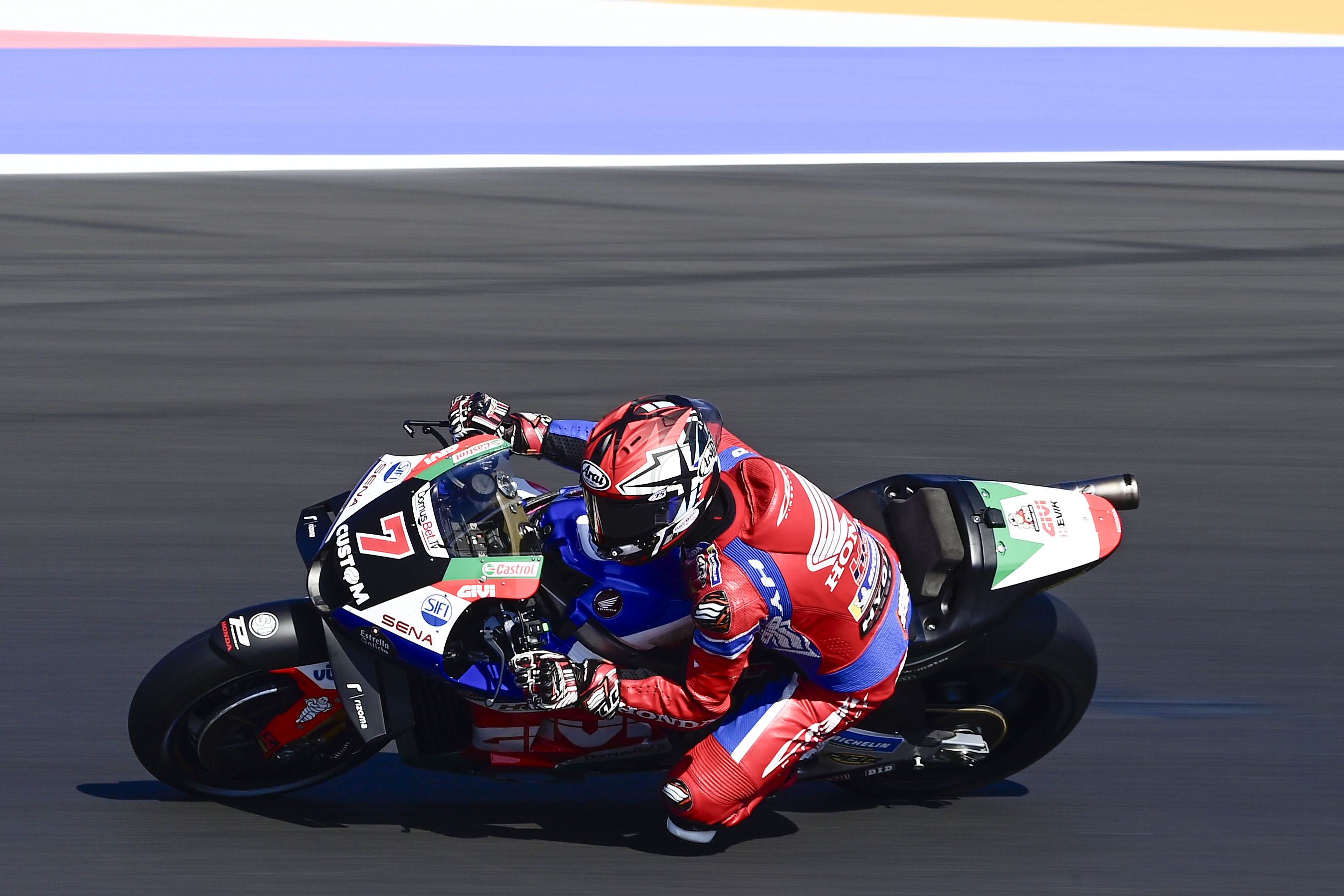 Takahashi would've been fine under the old 107% rule, which had been criticised by several riders as ineffective during the much-debated MotoGP debut of Avintia Ducati stand-in Christophe Ponsson before he was eventually replaced.
While the decision to throw Takahashi in might be an odd one, it's also not a secret that Honda has something of a shortage of talent available right now when it's looking for replacement riders.
World Superbike ace Iker Lecuona, who has been deputising for Rins of late, is back at his day job and racing at Magny-Cours this weekend, while European test rider Stefan Bradl already had a wildcard booked on a factory bike for Misano thanks to Monday's key post-race test at the circuit.
But there's another rider who would have been more than capable: Honda's Japanese-based MotoGP test rider Tetsuta Nagashima. The Moto2 race winner has not just recent experience on the RC213V in a testing environment, he's also raced the bike – most recently in Japan, Thailand, Australia and Malaysia last year as a wildcard and stand-in for an injured Nakagami.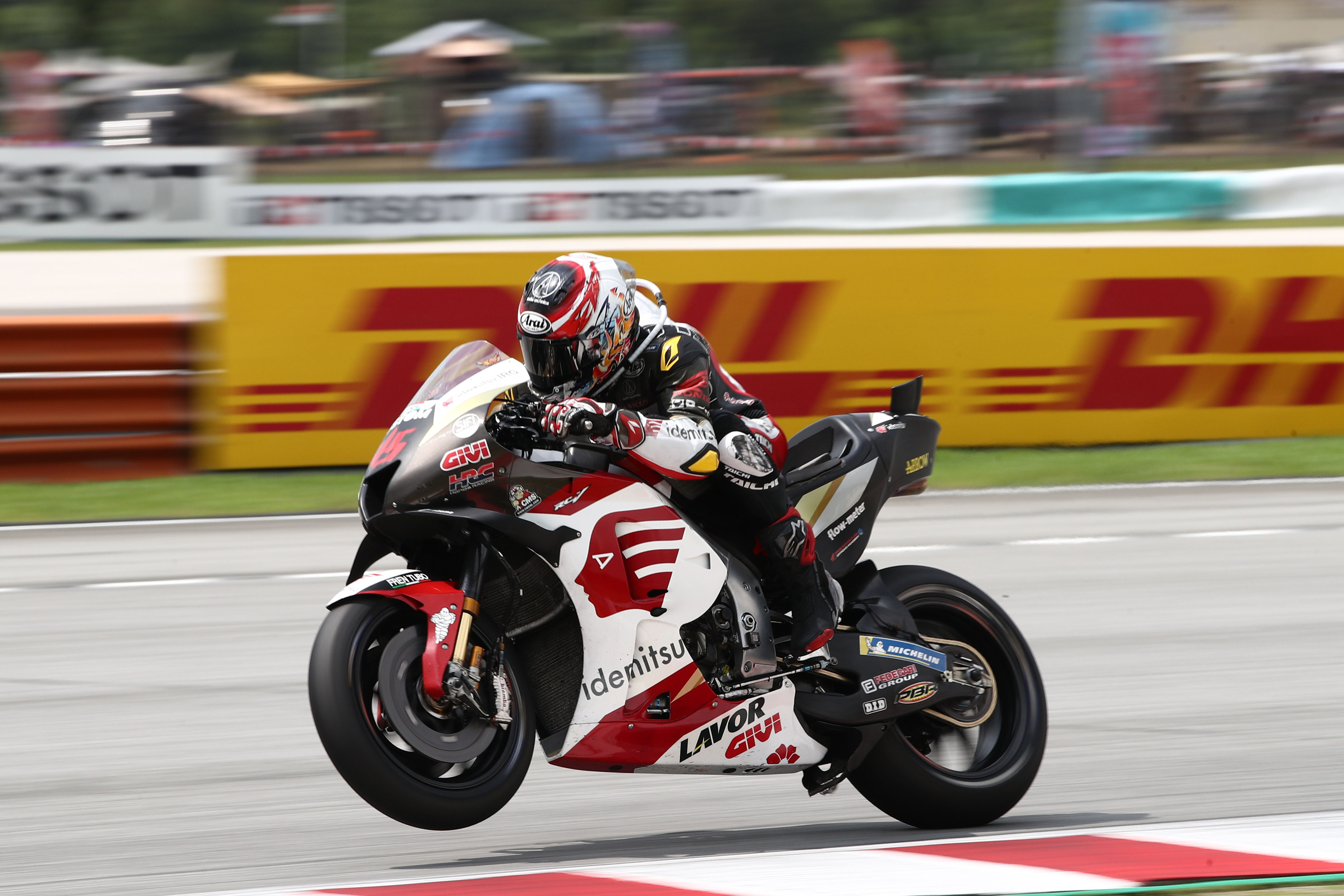 And while he might not exactly have set the world alight on any of those appearances, it at least helped him improve his racecraft and adapt to the realities of riding a modern MotoGP machine (aerodynamics and all) in a pack environment.
Had Honda fielded Nagashima this weekend (and he's available, given that he was at last weekend's race at Barcelona), then no one would have paid any real attention. He'd have qualified with ease, completed the race with some useful data gathered, and emerged, all in all, as a slightly better MotoGP test rider thanks to a little more experience.
But by fielding a racer completely unprepared and subsequently unable even to qualify for the race, Honda sent what could easily be construed as a message to Marc Marquez: frequent complaints about the state of the bike have been ignored, and rewarding Suzuka 8 Hour winners (Honda's most important single race of the year) is more important than the job of fixing the RC213V.
It might not have been intended as a slight, but given the mess that the factory finds itself in, it won't come as a shock if it was seen as one, however minor. But even if Marquez has paid it no mind, it is just a strange way to go about business for a factory in a rebuild phase that should cherish any opportunity to improve any facet of its programme, however peripheral.