Toprak Razgatlioglu has confirmed that he will leave Yamaha's World Superbikes team at the end of the 2023 season, a move that realistically also brings to an end the MotoGP aspirations that the 2021 champion had.
Razgatlioglu has been a factory Yamaha rider since 2020, ending Jonathan Rea's six-year winning streak by lifting the title the following year, before finishing second to Alvaro Bautista in 2022. He also currently sits second to Bautista this year after four rounds.
Rumours in the WSB paddock suggested that an announcement was imminent confirming that the Turkish racer will instead become a BMW employee for next year, moving across to the German manufacturer after a deal that is rumoured to be worth a very substantial financial reward as they search for success in the class.
That move was announced on Monday afternoon, hours after the initial announcement of Razgatlioglu's Yamaha exit.
By making the move away from Yamaha, it's hard to see how it means anything but a major sign that Razgatlioglu's MotoGP ambitions are now at an end, given that his only obvious route into the premier class was with the Japanese factory if they chose him to replace the struggling Franco Morbidelli.
With the majority of other teams already signing up their current riders until the end of 2024, there's only a limited number of spaces that would be available for Razgatlioglu and, with his management team always insistent in the past that he would only make the move to a factory squad, his options are now effectively closed.
And considering he will be 28 by the time the 2024 MotoGP season is set to start, it's almost impossible to envision a world in which he now ends up in that series in the future.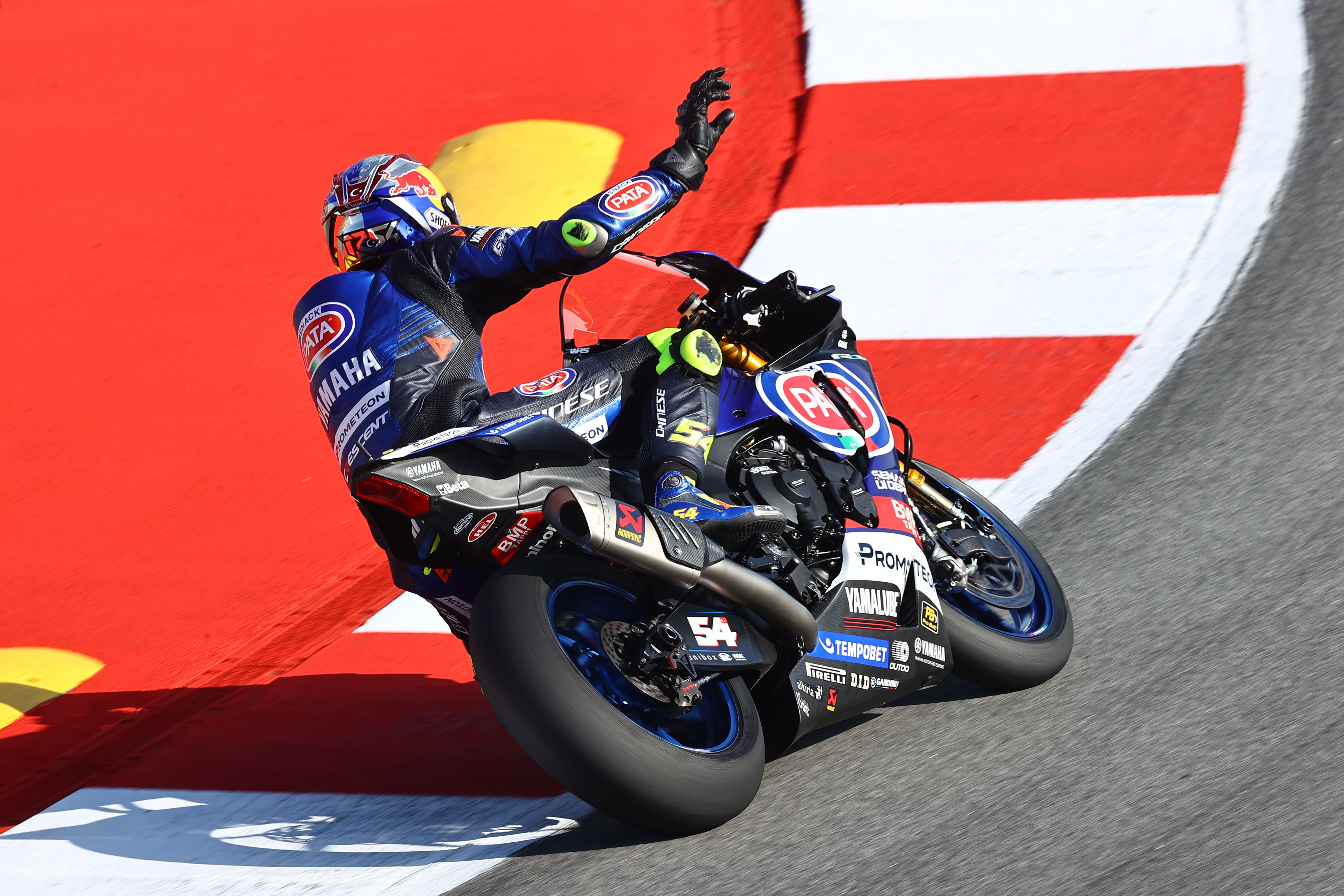 One person that that news will come as no surprise to is Razgatlioglu's Yamaha WSB boss Paul Denning, who told The Race's podcast recently that he believed the Turk's future wasn't in MotoGP following a disappointing test on Yamaha's M1 machine earlier this season.
"Where it's at is he's almost definitely going to stay in World Superbike," the former Suzuki MotoGP boss said when asked about Razgatlioglu's future. He had a really good test in Jerez on the M1, did two very solid days, 110 laps, no mistakes.
"The bike didn't fit him particularly well, he wasn't very comfortable in the riding position so that never sort of helps.
"Ultimately, I think he's left that test and considered it – he's a winning machine, he thrives on competing at the front. I'm not sure his mentality would do well struggling for a year or two. And you're going to struggle for a year or two.
"And therefore I think the decision to stay in World Superbike, try to win more world championships, is where he's going to be at. Whether it's with us or not, it's another question. All I can say is, Yamaha 100 percent want to keep him. Obviously the team 100 percent want to keep him. And between us we're doing our absolute best to achieve that.
"But, if there's another manufacturer or team perhaps struggling to win, sometimes the best thing you can do is spend a load of money on a rider. So, clearly there's a lot of interest in Toprak. We'll be moving heaven and earth trying to keep him."
The news does potentially mean that Morbidelli might be able to secure another year as a factory Yamaha rider, however, especially considering Pramac Ducati rider Jorge Martin has suggested he might be happy to stay where he is beyond 2023.