The 2021 season was the stuff of dreams for Yamaha – a pair of titles across MotoGP and World Superbikes, with a pair of young, 'franchise' riders well-positioned to add plenty of silverware to the coffers in the years to come.
Under two years later, one of said franchise riders is increasingly disillusioned with the development of his M1 MotoGP bike – unruly, lacking over a single lap, grip-deficient, and with engine performance that, while improved, is still not enough to offset the drag penalty that would come from running the optimal aero set-up.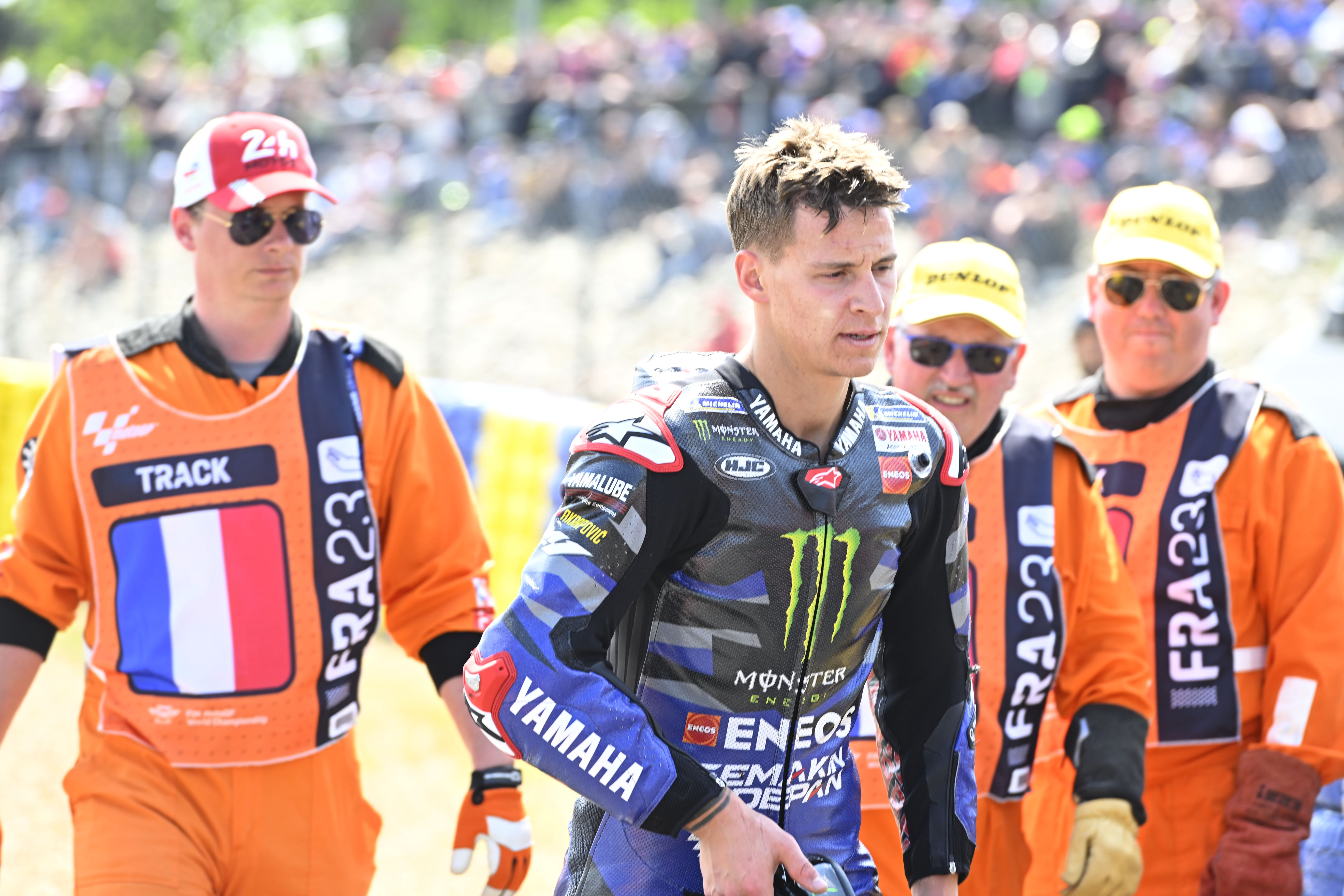 That's the view of Fabio Quartararo, anyway, and the 2021 MotoGP champion has been expressing it quite vocally since the start of the season. Quartararo is still the clear best Yamaha MotoGP rider – best of two instead of best of four now that Yamaha has lost its satellite team – but weekend-to-weekend he's barely in the podium conversation after four seasons of being a fairly reliable frontrunning presence.
In comparison, the 2021 WSBK champion – Toprak Razgatlioglu – had come off as less vocally disgruntled in public. Perhaps not quite his style, perhaps not quite the same situation – Razgatlioglu's picked up 11 podiums this year already compared to Quartararo's one.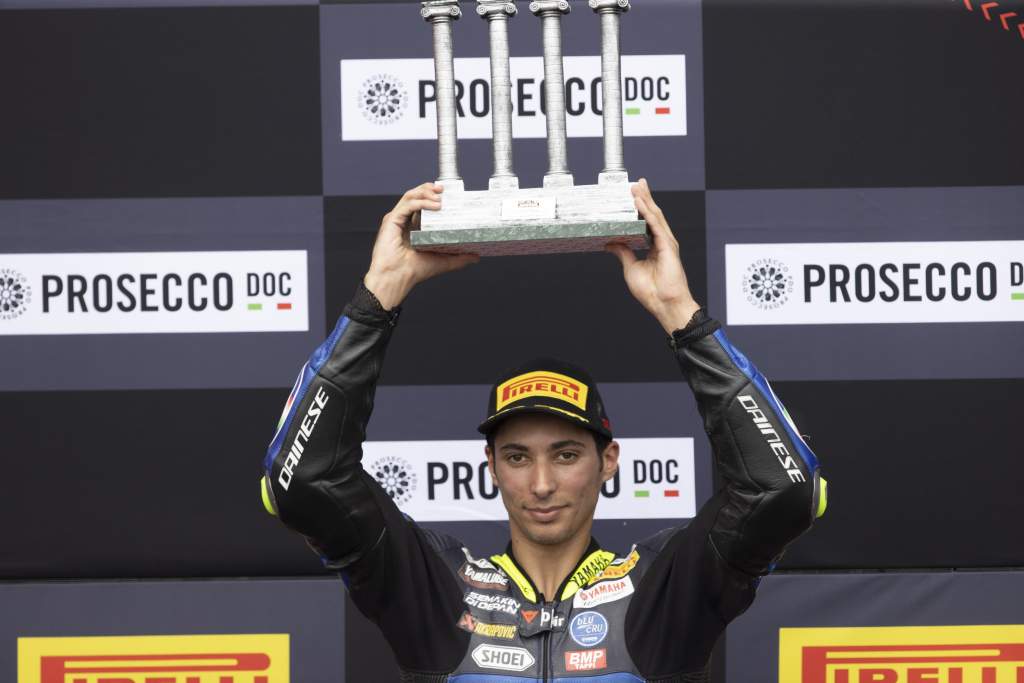 But while Quartararo is signed through 2024 and will only really need to start properly thinking this off-season about how much faith he has in Yamaha turning it around, Razgatlioglu's deal runs through 2023 – and we now know it won't be getting extended.
And it's not even a shock – not really – even though Razgatlioglu is swapping a proven winner in the Yamaha R1 for a BMW M1000RR that is yet to finish higher than sixth this season, even in the hands of past WSBK title contender Scott Redding. Yet Razgatlioglu's BMW punt had been heavily foreshadowed – first came the rumours, then came manager Kenan Sofuoglu's on-the-record admission to Speedweek that they had a) rejected an offer from Yamaha and b) had an offer on the table from BMW.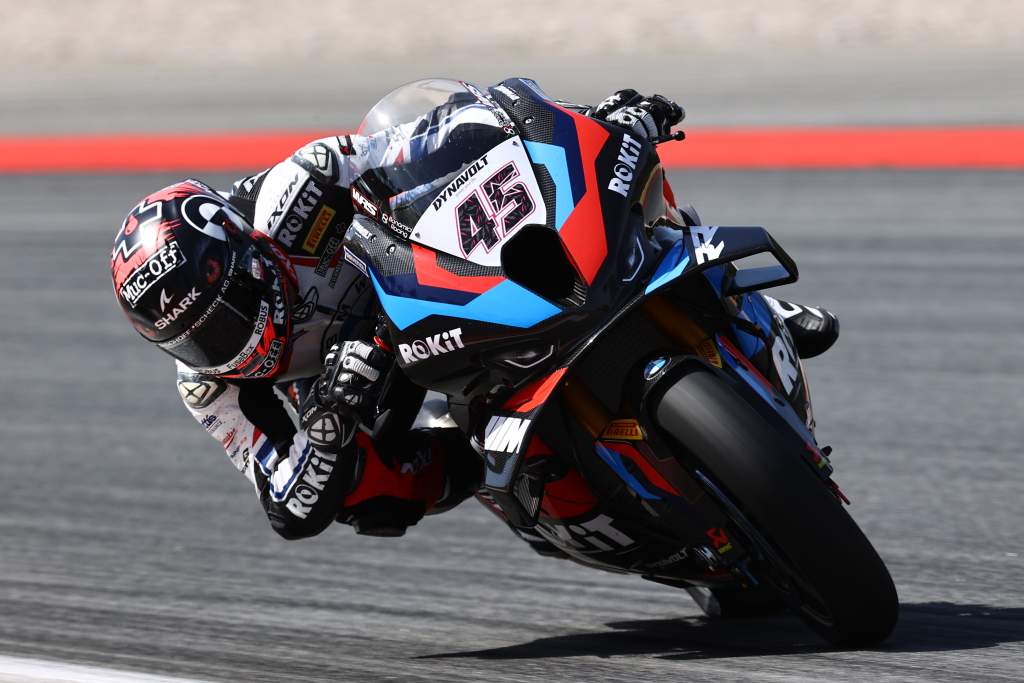 Sofuoglu also admitted Razgatlioglu was "not entirely happy at Yamaha" so the foundations were well and truly set. What would've been an unthinkable split a year and a half ago had become simply waiting for the other shoe to drop – which it now has.
It had followed in such quick succession, too, after Razgatlioglu's MotoGP runout with Yamaha and admission he wanted to give the category a shot in 2024. Remarkably, that test – eliciting on- and off-the-record reactions largely ranging from mixed to lukewarm – seems to have done its part in advancing the divorce.
"I am disappointed that they did not prepare the seating position for him so that he could test reasonably," said Sofuoglu in that same Speedweek interview.
"I don't feel that Yamaha values him enough."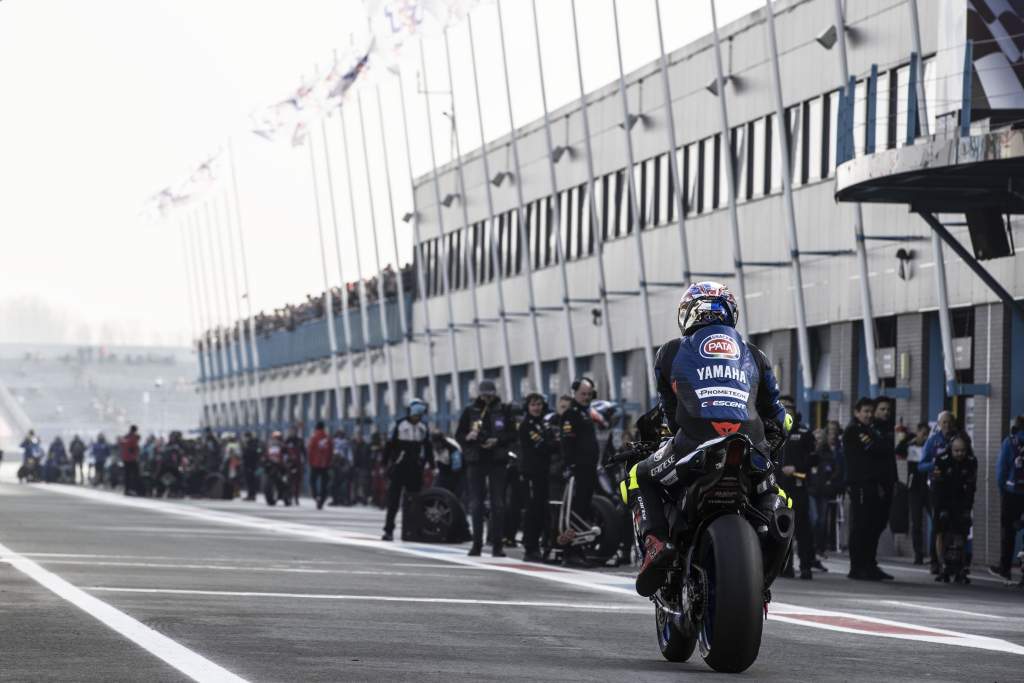 It's certainly not far-fetched to see this as the final straw, also remembering the role a similar perceived slight – Kawasaki benching Razgatlioglu for the Suzuka 8 Hours – may have played in getting Razgatlioglu to Yamaha to begin with.
But it also needn't be much more than a performance disillusionment. Ducati's Alvaro Bautista has won every race but one this season – the Mandalika sprint, in which he'd crashed and Razgatlioglu won instead. But it's not much of a title fight – and Razgatlioglu certainly won't have been encouraged by seeing the series reduce the revs available to the rival Ducati V4 R Panigale coming into the latest round at Barcelona, only for that performance-balancing act to be followed by a hat-trick of Bautista wins with an average margin of around four tenths of a second per lap.
"I give complete respect and kudos to Alvaro – however, the regulation in World Superbike is all about the balance of performance, because they're production-based machines," Yamaha team boss Paul Denning told The Race MotoGP Podcast after Barcelona.
"Ultimately, the regulation at the moment is just a little bit far away. Because we've got, at most expensive, a €20,000 motorcycle, and the Ducati with its bits on it is a €50,000 motorcycle. So, as you can imagine, the bits inside a €50,000 motorcycle are somewhat different to the bits inside a €20,000 motorcycle, and most of those bits that make you go fast the rules don't let you change.
"We're actually closer to the bloody thing than we should be, but something needs to be done to just rebalance things."
Clearly, whatever promise any further rebalancing holds wasn't enough sway for Razgatlioglu.
---
Denning on… Razgatlioglu's standout skill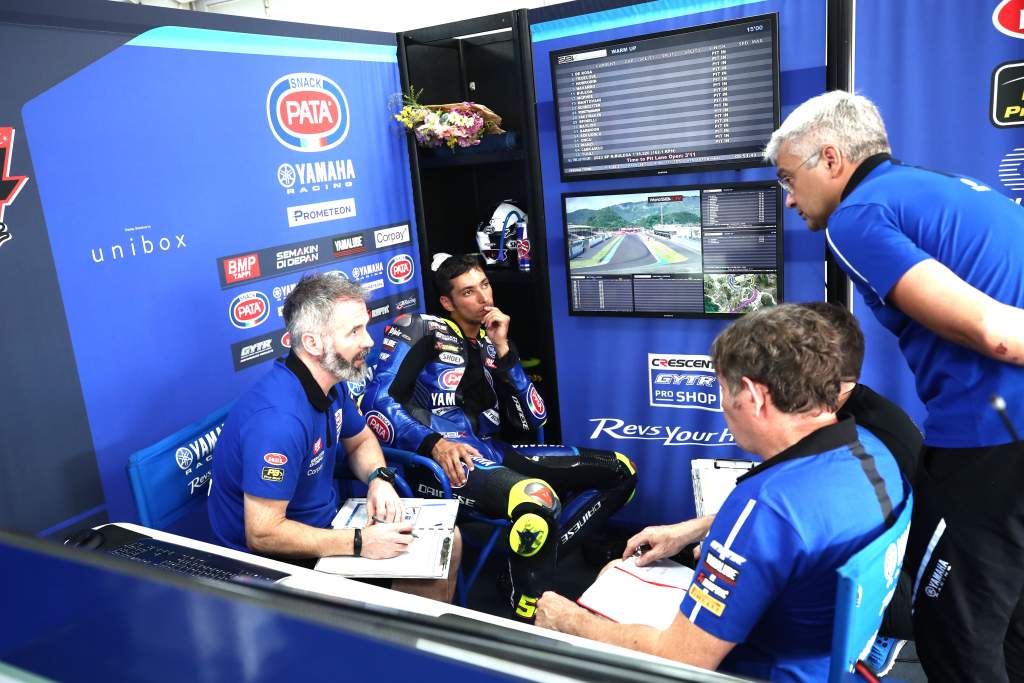 "He does a few things that are special. The biggest thing – the most amazing thing, is that he rides like he does and doesn't crash. The fact that he doesn't crash is the first thing that, I would say, is incredible, because he's on the limit and over it all the time.
"And I think, natural talent plays a big part but so does his training because at Kenan's track, if you have ever seen any of the social media of him and Kenan and Bahattin [Sofuoglu] and Can Oncu, it's just – you just wince looking at it. They're over the limit all the time and crashing into each other. And for Toprak, when it's over the limit and there's contact on the track, for him it's just normal.
"I think for some other riders it's kind of not what their brains are accustomed to and for Toprak it's just part of the fun. He's able to be completely relaxed in those situations that some other riders aren't.
"I think the biggest thing technically on the bike he does that's difficult to understand, and it's part of obviously his signature strength, which is braking – he locks the front a lot. We see the front brake, the front wheel speed flatline under braking so much. And in general on a motorbike you lock the front and crash. And Toprak locks the front and locks the front deliberately in certain situations.
"The feel and understanding he's got of the front end of the bike and the tyres, I don't know how he does that. And the brake pressure – the Pirelli front tyre won't take as much front brake pressure as is applied on the grand prix bikes, in general 13 bar, a bar being 14[.5038] pounds per square inch, so 13 bar through a front brake system is quite a lot. We regularly see 22, 23 bar through Toprak's front brake pressure.
"So, you're going to lock the front wheel at that kind of brake pressure. That particular part – but every aspect of his riding is spectacular. But how he manages to do that and not fall down I'm not sure."
---
You have to imagine that Yamaha could've probably kept him by just offering him a works MotoGP ride – but, from everything that's come out, it's easy to understand why that didn't happen.
From what Yamaha had seen – from what it said in the aftermath – Razgatlioglu would seemingly be a competitive downgrade in the short term on Franco Morbidelli as he learned the MotoGP bike. That would've taken him out of the WSBK line-up anyway, and who could ever guarantee that he would definitely come good on an M1? And if he didn't, without having offered him some sort of absurd four-year contract, how would Yamaha then be able to ensure it regains him as a long-term asset back in WSBK?
Chances are there was no great way out of this, but losing Razgatlioglu will be a brutal blow to Yamaha. Last year's 'big three' title fight was good evidence that there's an elite cohort of WSBK riders that's difficult to get amongst even once all season, and though Bautista is making the 2023 title race a formality Razgatlioglu has looked every bit his elite self anyway.
He certainly did at Barcelona, his hat-trick of second places reminiscent of the relentless run of runner-up finishes that Jonathan Rea used to keep himself in the 2019 title race. For Rea that was ultimately rewarded with a championship as Bautista and Ducati both buckled and were pegged back – but at points it looked downright Sisyphean. And it very much did for Razgatlioglu at Barcelona – late on the brakes to stop a desperately-bucking R1 in the Turn 1 braking zone to beat Rea in the first-full length race, a last-corner lunge for Michael Ruben Rinaldi in the second. Wonderful stuff – but also ultimately just the scraps left by Bautista.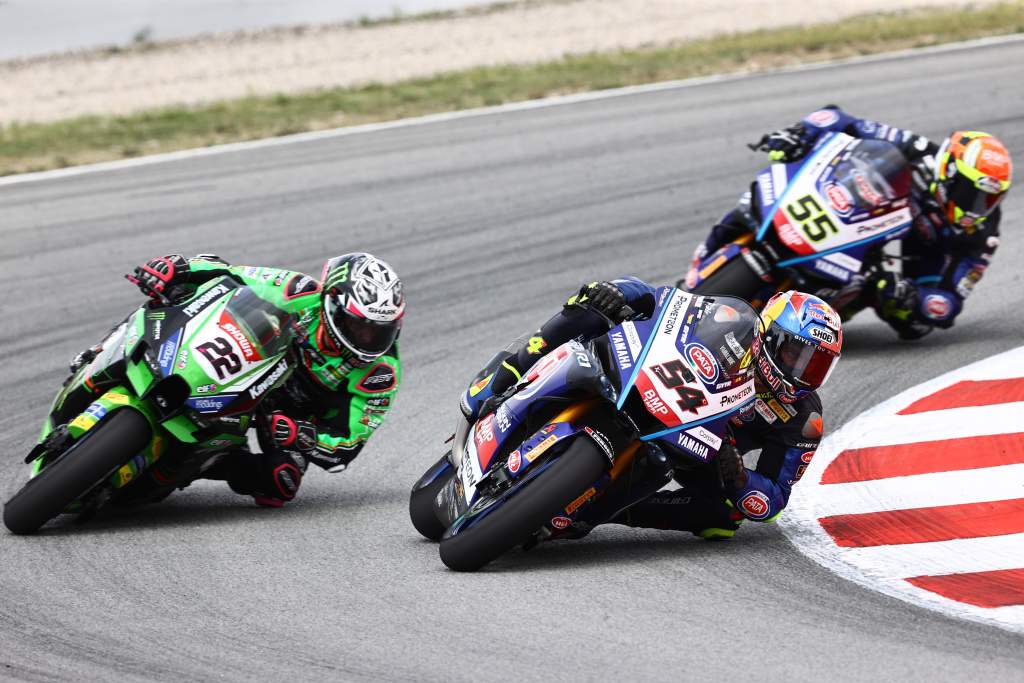 Though there's no shortage of good riders in Yamaha's satellite WSBK roster, and Razgatlioglu's works team-mate Andrea Locatelli is having a decent season, the Turk is clearly not easily replaced. And amid an already-painful 2023, the headache of replacing him is something Yamaha could've really done without.
Thank goodness, then, for the timing of MotoGP's traditional two-year contract cycle – giving Yamaha more time to improve so that its other champion doesn't look across and get any ideas of his own.