Coming into the 2023 MotoGP season, there was a fear that reigning champions Pecco Bagnaia and Ducati, with its eight bikes on the grid, might absolutely dominate the series.
It hasn't quite came true so far, with Bagnaia taking four of the series' eight wins so far but crashing out twice more to ensure a relatively marginal championship lead at this point.
However, while it might not quite be the season that we envisioned so far for Ducati in MotoGP, in World Superbikes things are perhaps even worse than predicted, with factory rider and reigning world champion Alvaro Bautista now, quite remarkably, an 11-time race winner from the first 12 races of the season.
And, given the upswing in interest that there's been in the production bike series of late, it's hard to see Bautista's utter dominance as anything other than an unmitigated disaster that's set to undo plenty of hard work in making the championship look like at times a more interesting watch than MotoGP in recent years.
That surge in popularity was in large part thanks to the fantastic narrative that the series has stumbled upon of late, with its three-way championship fights between Bautista, Toprak Razgatlioglu and Jonathan Rea producing spectacular entertainment.
There's pretty clearly no love lost between the three very different characters, and that has played out both on and off the track with plenty of contact and collisions as well as protests and appeals to the stewards working to create the natural soap opera effect that all sports entertainment businesses thrive off.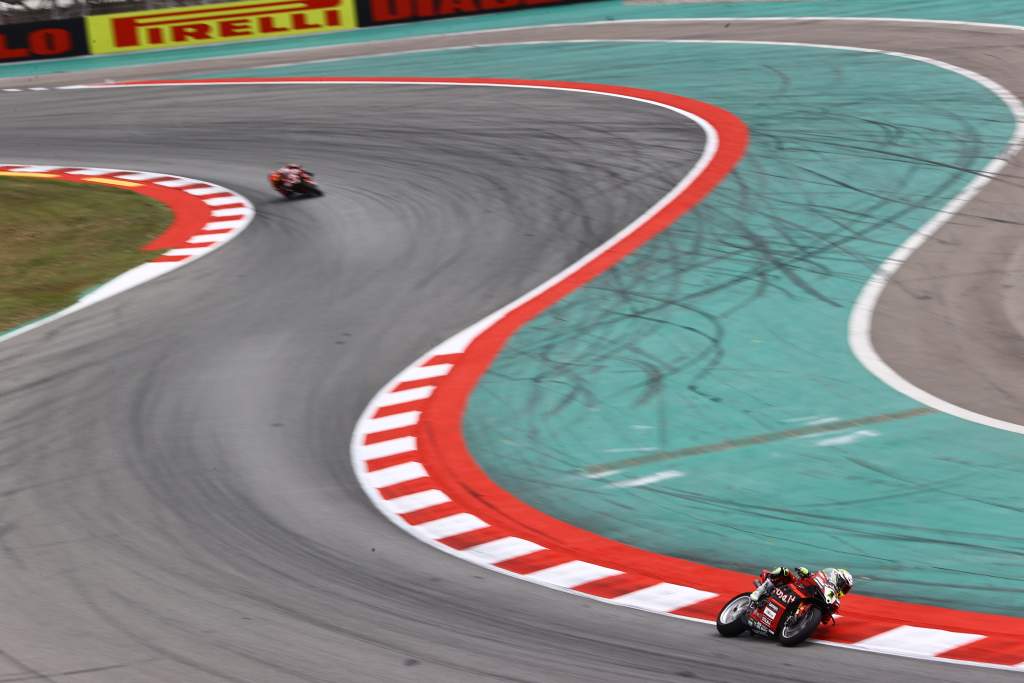 But when one of the riders involved suddenly becomes so fast that he's almost on another planet, it's hard to create excitement. Take last weekend's action at the Catalan round of the championship at Barcelona for example: there might have been close racing for second, but when Bautista is winning both of the main events by more than eight seconds, it's hard to get fans too excited.
How has the problem become so bad? Well, simply put, when you put an exceptionally talented rider (and let's not forget that Bautista was a 125cc world champion before his MotoGP career) on a very, very good motorcycle, you're going to see spectacular results.
Plenty has been written about the MotoGP DNA roots of the current Ducati Panigale, and some have even suggested an unfair advantage for Bautista given the obvious quality of the machine.
But, with its other riders nowhere near as competitive (his team-mate Michael Ruben Rinaldi sits seventh in the championship, behind satellite Ducati rider Axel Bassani), it's hard to put too much stock in the theory that it's all to do with the machinery.
That's further evidenced by WSB's failed attempts to rope in Bautista's runaway victories, with the Ducatis losing 250rpm between the first and second races at Barcelona in an attempt to try to balance their performance – a change that resulted in literally no difference at all to the final standings.
So how do you go about fixing the problem? Well, that's harder than it sounds – and much more difficult than, say, tinkering with the MotoGP rules to close up the racing there.
Production racing by its very definition relies upon showroom-spec bikes, and it seems that right now the only manufacturer interested in building a world-beating superbike not just to sell to customers on the road but also to win championships is Ducati.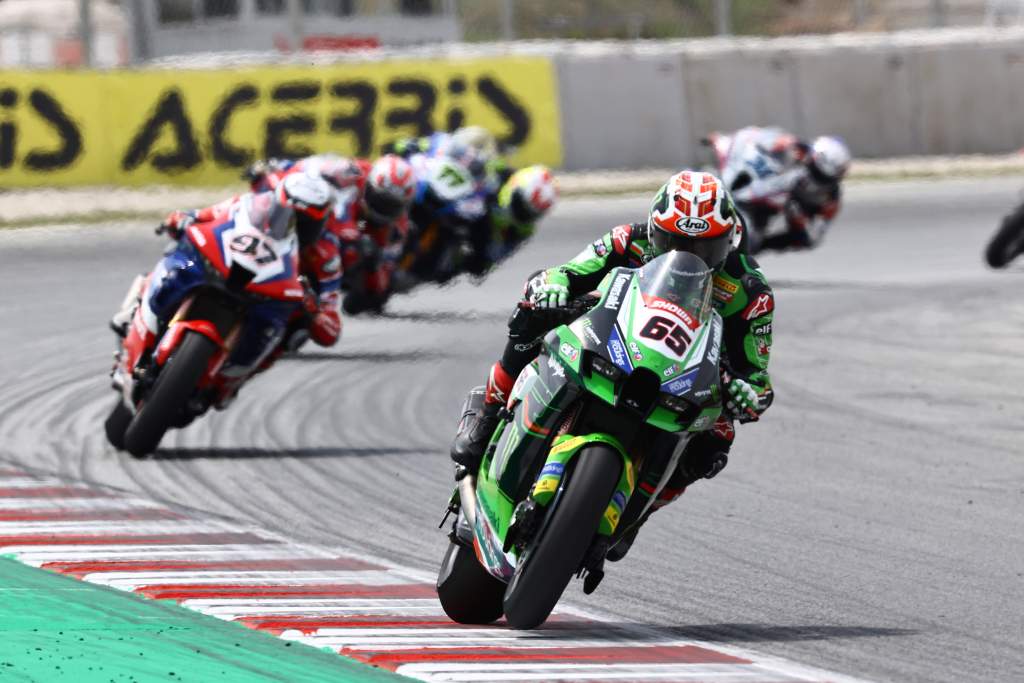 Kawasaki and Yamaha haven't significantly updated their own production superbikes in years. BMW and Honda have been left behind, largely stuck in the same cycle of slowly getting better only to pull the plug on their teams and then start over again. Suzuki and Aprilia are completely absent, one withdrawing totally from racing and the other happy to rely on a successful MotoGP programme.
The reality is that WSB has been in trouble for quite some time, and the Rea/Bautista/Razgatlioglu battles of the past few years more sticking plaster than a long-term solution to the problems, especially as two of those protagonists edge closer to middle age and presumably retirement within the coming seasons.
Creating a long-term change in WSB requires real long-term thinking, and perhaps even a wholesale rule change to create bikes that are more reflective of what's selling on the road. Naked performance machines now far outsell superbikes, so maybe it's time to look at flat bars and machines without fairings to see if anything can be done to resurrect the series.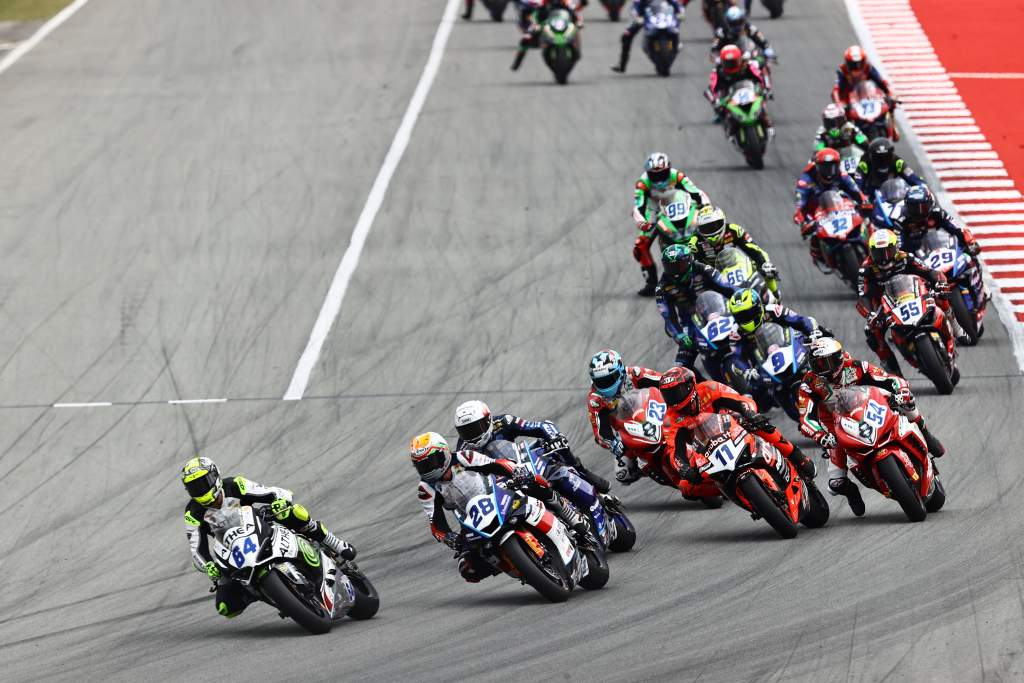 The outside-the-box thinking to make things happen does exist, too. The changes to the World Supersport grid to allow a wider spread of machine capacity has been a success, bringing back full grids to a championship that was on its last legs amid the death of 600cc inline-four machines as recently as only a few seasons ago.
But there's one question mark hanging over WSB: can major change really happen while it remains in the shadow of bigger brother MotoGP?
Both owned, quite bizarrely, by the same organisation (with Dorna running both series), for too long we've seen WSB be the neglected stepchild – and the single best change that the championship could probably have is fresh ownership willing to challenge MotoGP rather than support it.