MotoGP's final three-round 2023 season run-in is now in progress, starting with this weekend's Malaysian Grand Prix.
The outcome of the super-close title fight between Pecco Bagnaia and Jorge Martin is of course the main question mark yet to be resolved, but it's not the only one.
Here are our writers' predictions for what might unfold in this critical triple-header.
WHO'LL WIN THE TITLE?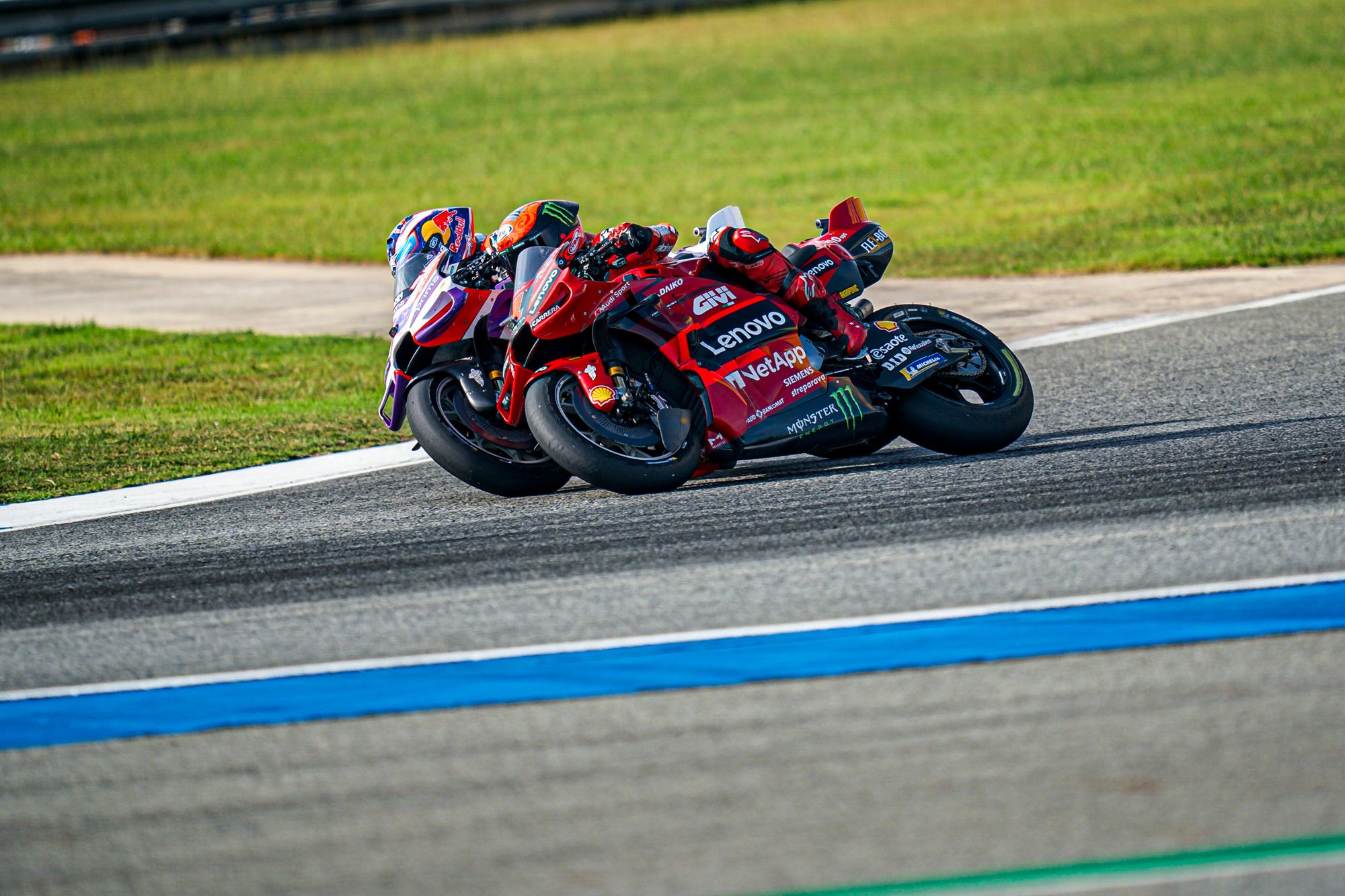 Bagnaia leads Martin by just 13 points with 111 available across the Malaysian, Qatar and Valencia Grands Prix
Simon Patterson: Honestly, right now my money's still on Bagnaia thanks to the way in which he's kept his cool through the most challenging part of the season.
Martin has dropped the ball a few times and while Bagnaia hasn't been flawless, he's nonetheless recovered well.
I don't think it'll go down to the wire, either - I might be making a bold prediction, but for some reason I think the Valencia sprint race will give a rather lacklustre title win.
One thing to watch for in the coming three weeks, though, is the antics between the pair on track. Neither are dirty, but both are aggressive, and that could lead to fireworks and drama.
Martin will do what he's always done and carve out a space for himself, but Bagnaia can be both equally as aggressive but sometimes not quite as committed or clean, which could make for a dangerous combination.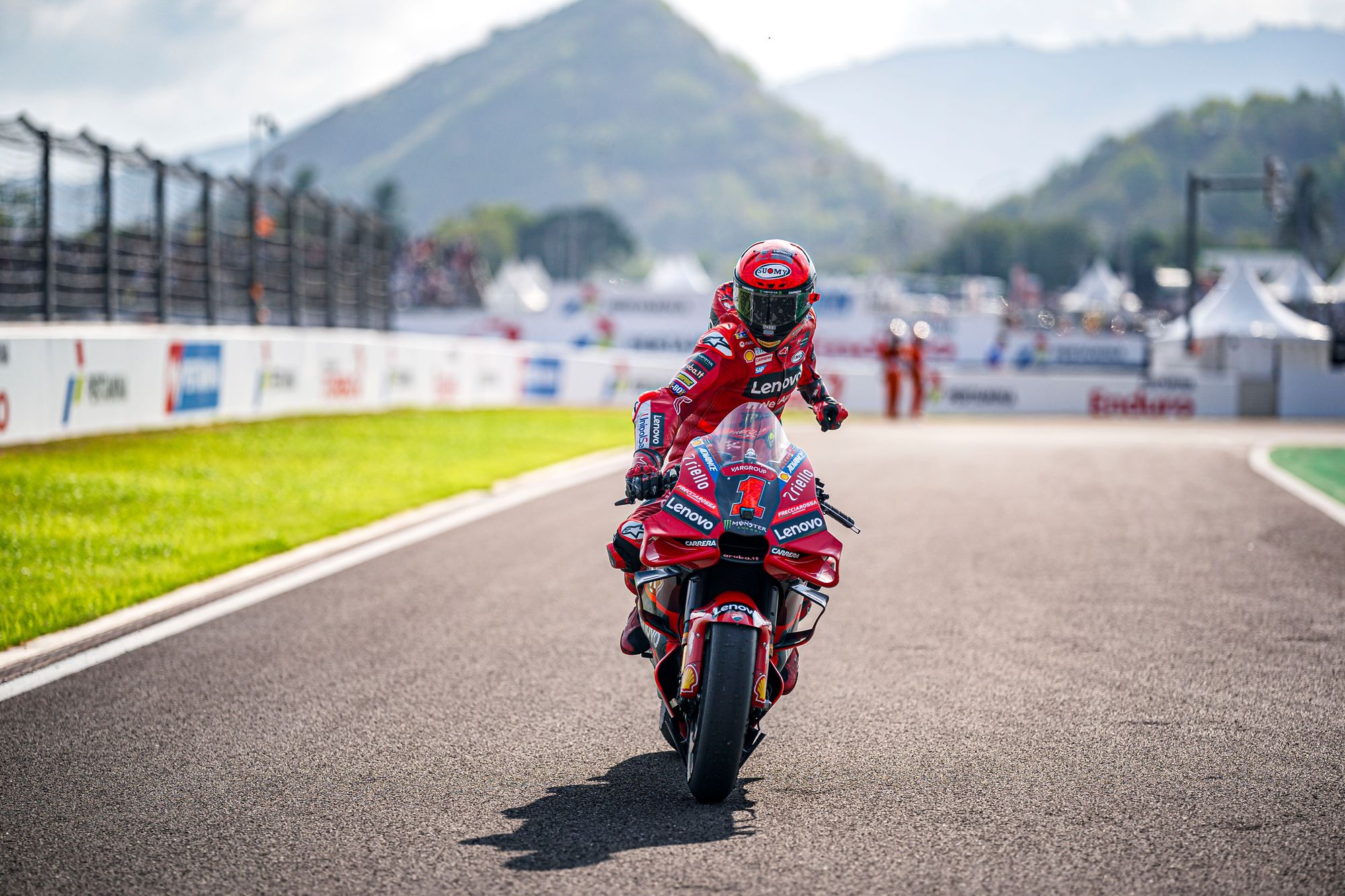 Val Khorounzhiy: In a vacuum, I would say Bagnaia gets it done on the strength of his Sundays. But I think Martin is strong enough in the sprints - and heading into a really good run of tracks for him - to where the points battle goes to the wire and, if it's close enough points-wise coming into the final weekend, there's a real chance we'll see some really weird stuff.
Remember how constrained and limited Bagnaia looked by the title pressure last year at Valencia, even with (albeit also potentially because of) a considerable buffer over Fabio Quartararo?
There'll be less pressure on him this time by, but, really, who knows how the prospect of a winner-takes-all Valencia may influence the 'groove' and the individual decisions of Bagnaia and/or Martin?
But I do think it'll be clean. We have a historical example of Bagnaia taking out Martin in Qatar last year, and of Martin 'going bowling' more recently, but overall these are two precise and pretty clean riders with a lot of respect for each other and low enough numbers in the age bracket not to feel a last-chance type of title desperation.
Glenn Freeman: My heart says Martin, my head says Bagnaia - with Martin's Indonesia crash being the decisive moment.
Whatever happens I'm sure it's going to the final race, so let's hope it's as close as possible. Is it too much to ask for a winner-take-all showdown?
Hopefully we get more battles like we saw in Thailand. Some proper elbow-to-elbow racing to decide this title would do this season justice.
Whatever happens, I hope the points gain Bagnaia got from Brad Binder's Buriram track-limits penalty doesn't turn out to be significant.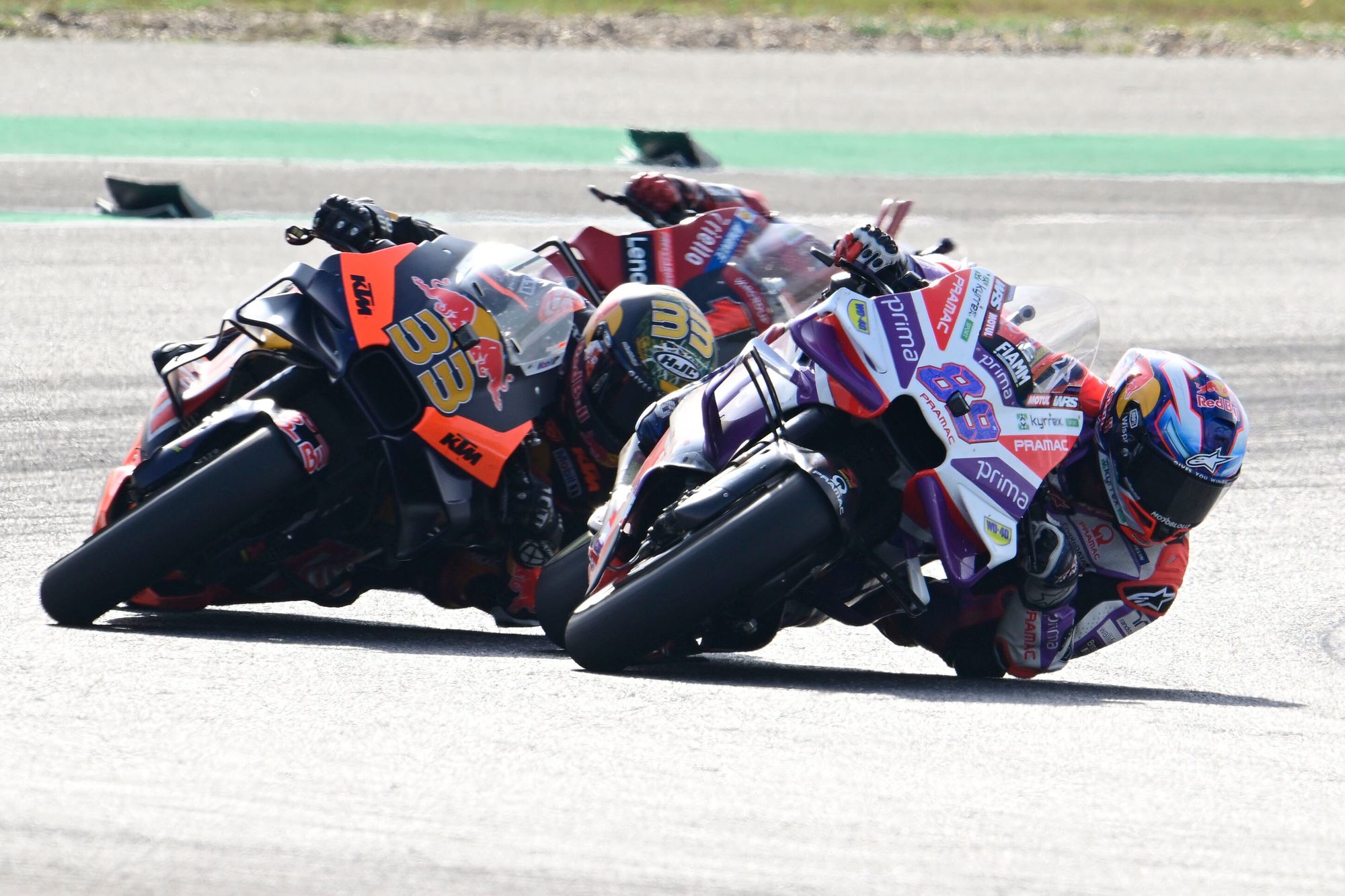 Josh Suttill: I believe this year will be the exception to the strange recent precedent for MotoGP title fights to be decided before the season finale.
It's close enough for the gap between them to ebb and flow but not enough for either to go out of reach. And that's helped even further by the sprints (am I stretching the definition of the question? Perhaps).
I suspect Martin will continue to chip into Bagnaia's lead but another fall will cost him the title and earn Bagnaia his second.
Matt Beer: If Martin drops any points to Bagnaia at all at Sepang, then it's game over for him title-wise. If he doesn't, though, I think his raw pace will make the difference. Bagnaia's let that gap get far too small for comfort.
HOW WILL MARQUEZ'S LAST HONDA RACES GO?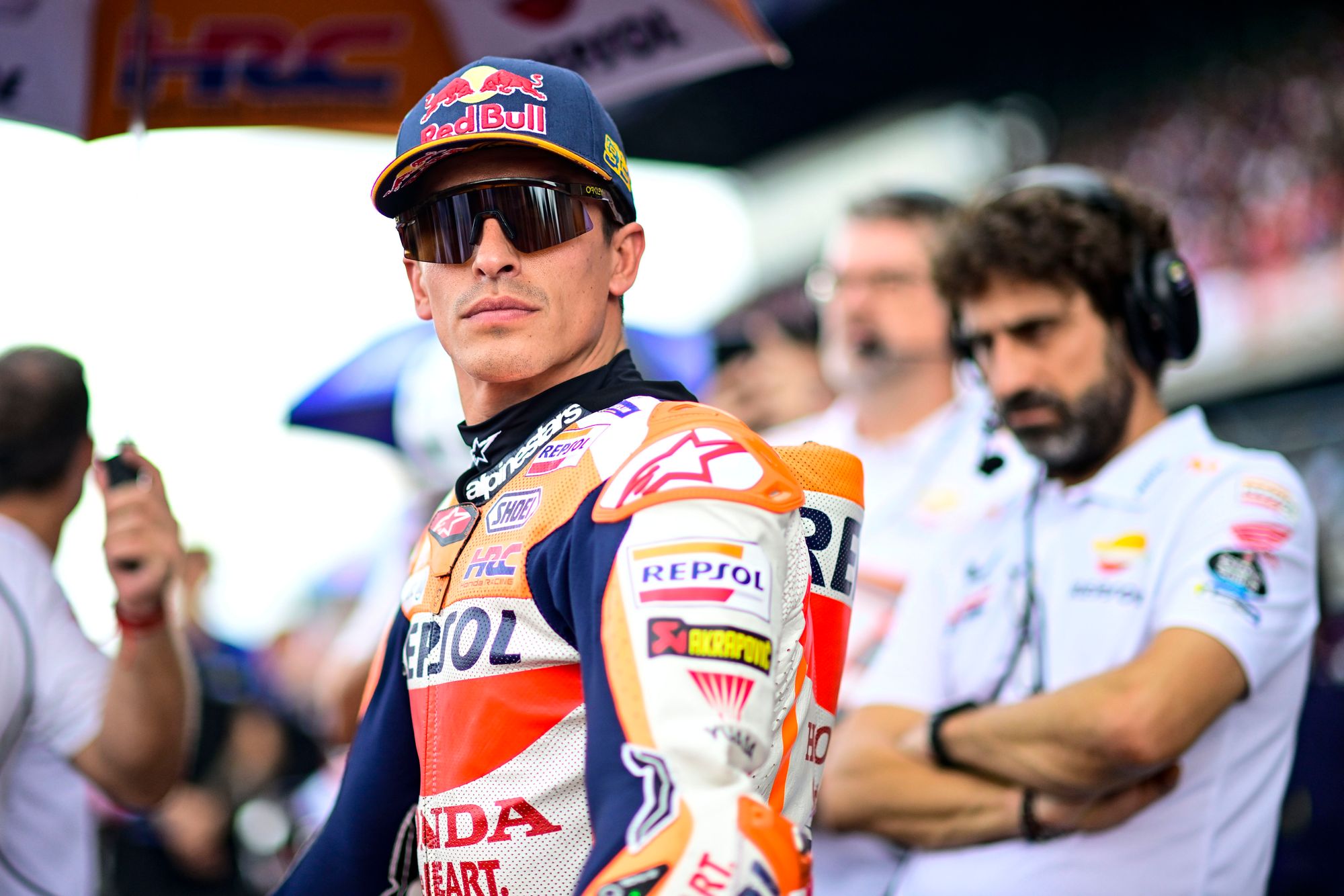 Marc Marquez's 11 seasons at Honda conclude with these final three events before his shock exit for Gresini Ducati. That era has produced six titles and 59 GP wins, but the last of those was now over two years ago, he has just one GP podium from 2023 and is only 14th in the championship. And Honda has yet to announce who'll replace him, with Fabio Di Giannantonio and Luca Marini the contenders
VK: He will be in attendance.
All right, fine. I suspect he'll take it easy-ish across Sepang and Qatar, then give it a good go at Valencia, maybe run something like fourth in the season finale before falling off, doing a tearful final media scrum as a Honda rider and then gearing up to hop on a much better bike two days later.
SP: With the tracks left on the calendar, it's hard to see how Marquez delivers some sort of Honda farewell surprise.
That's not to say that he's not riding well, because honestly he's as fast right now as he's been on the Honda in a long time.
If we were heading to Austin, the Sachsenring, or even Aragon, things would be very different. But we're not, and the end result is going to be more sixth-to-10th-place finishes (unless of course it rains).
Dre Harrison: I think there's still an outside chance of a Marquez podium finish in either Malaysia or Qatar.
If it rains at Sepang, remember Marquez showed in Japan he can nurse his Honda's problems in the wet. He was able to stay with Bagnaia and Martin at Motegi, while Qatar tends to be a bit of an equalising pack race like Phillip Island.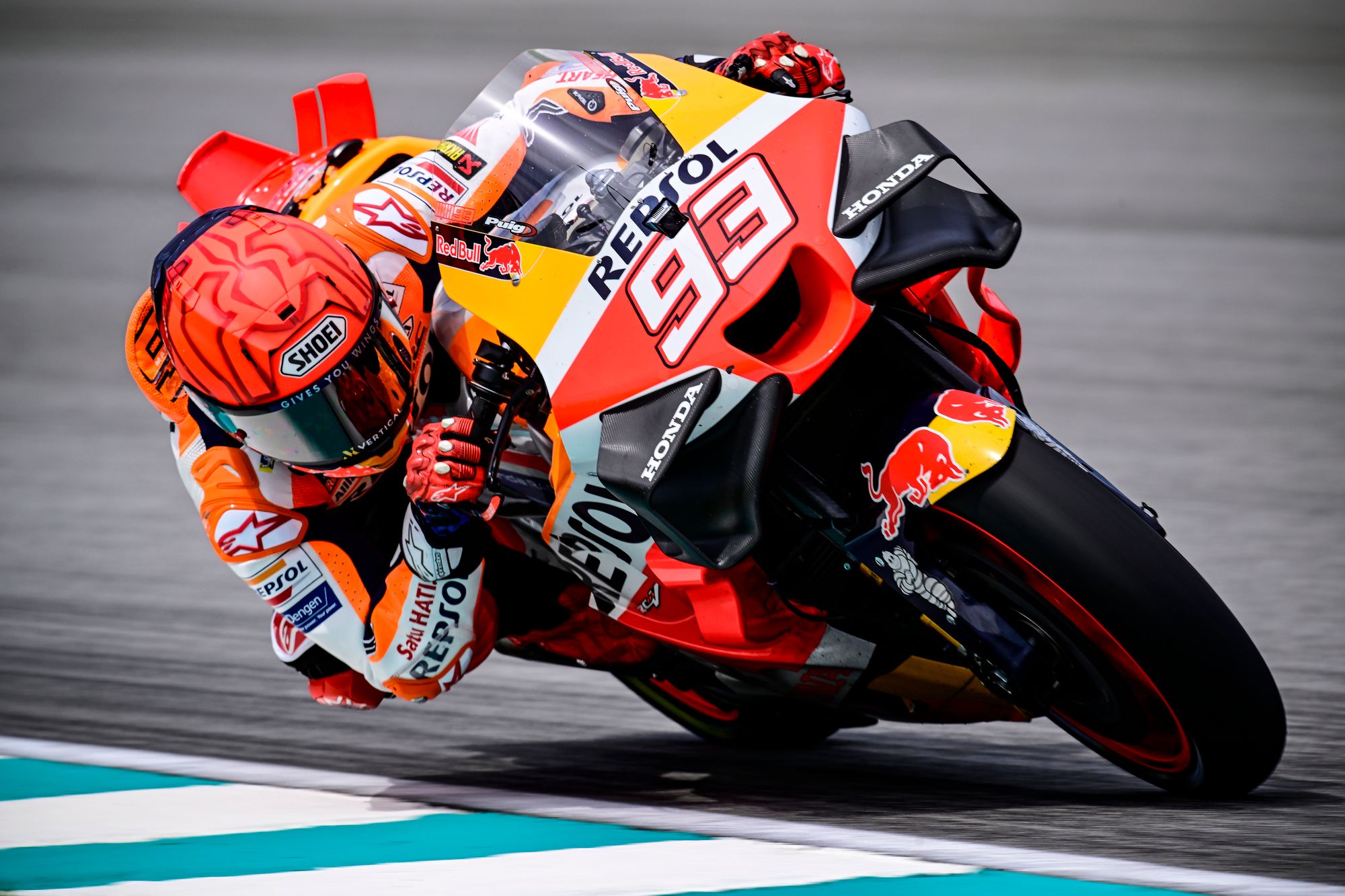 JS: Honestly, does it even matter how Marquez's Honda stint ends? It was an era-defining success and then an abject failure with fleeting highs. Add a couple more highs (or crushing lows) and it changes very little.
GF: You can sense the freedom Marquez is riding with again now he can see a Ducati light at the end of his dark Honda tunnel.
I think we'll see sparks from him, and the occasional result that's a massive overachievement. But there'll still be days where he either falls off or just plummets down the order because he's lifted the bike into a false position early on.
MB: He'll win at Valencia. It's too good a story not to happen. It'll rain, the title rivals will be too preoccupied with each other, and there'll be magic.
WILL HONDA OR YAMAHA FINISH LAST IN THE CHAMPIONSHIP?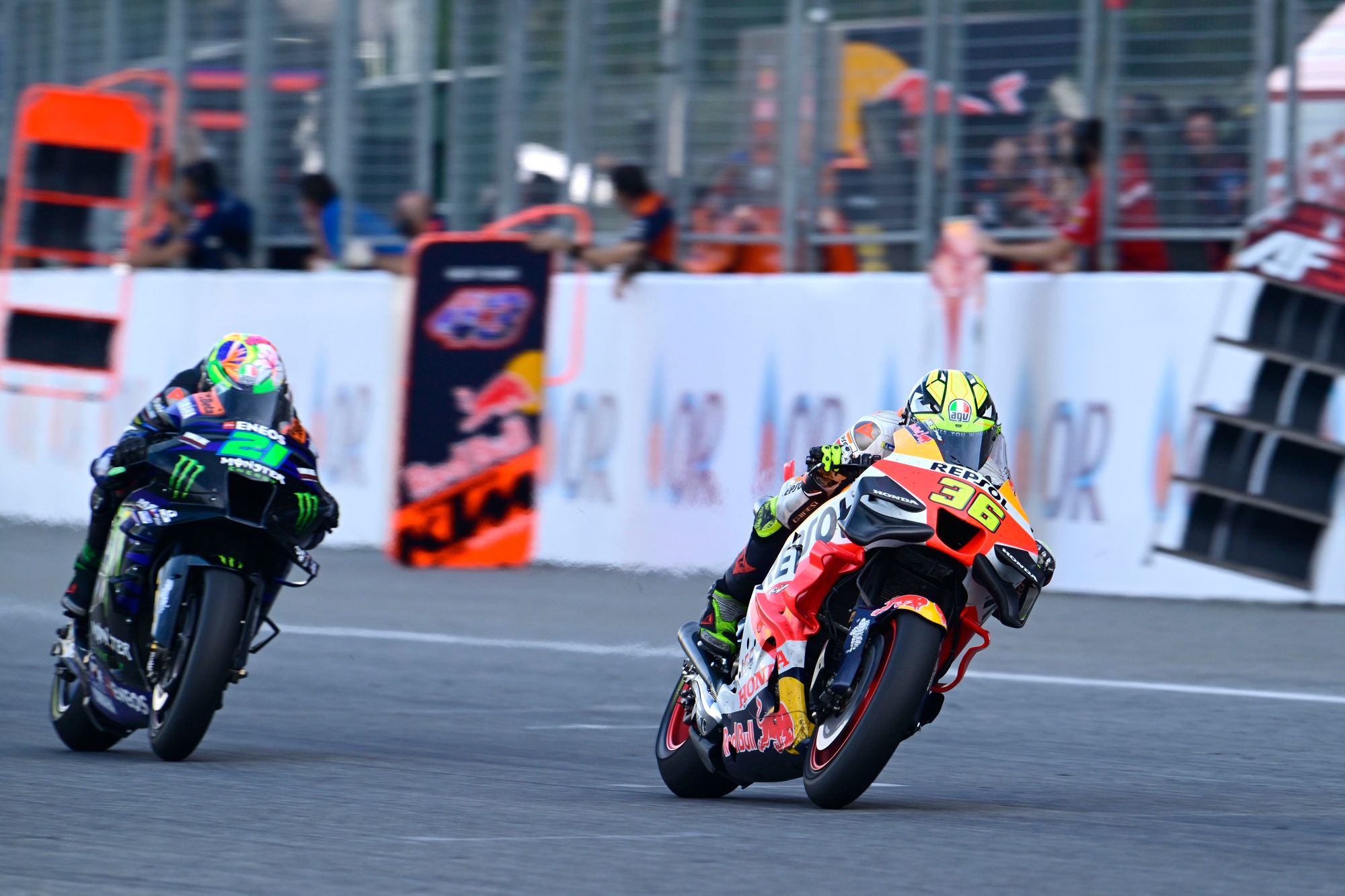 Fallen greats Honda and Yamaha are just one point apart in distant fourth and fifth places in the constructors' championship, which Honda already finished last in a year ago
GF: Honda will finish last, and it deserves to. Quartararo is more likely to consistently score than Marquez, and that should be enough.
SP: One of the title fights still to be decided is of course for the wooden spoon - just where MotoGP's two great Japanese factories don't want to find themselves.
It's quite close right now, too, but with Honda having the advantage of four bikes on the grid every weekend, you have to think that the odds are a little bit more in its favour.
It seems that someone is able to scrape a few points every weekend for Honda, while when Yamaha has a bad weekend it falls off a cliff very quickly for both Quartararo and the soon-to-depart Franco Morbidelli.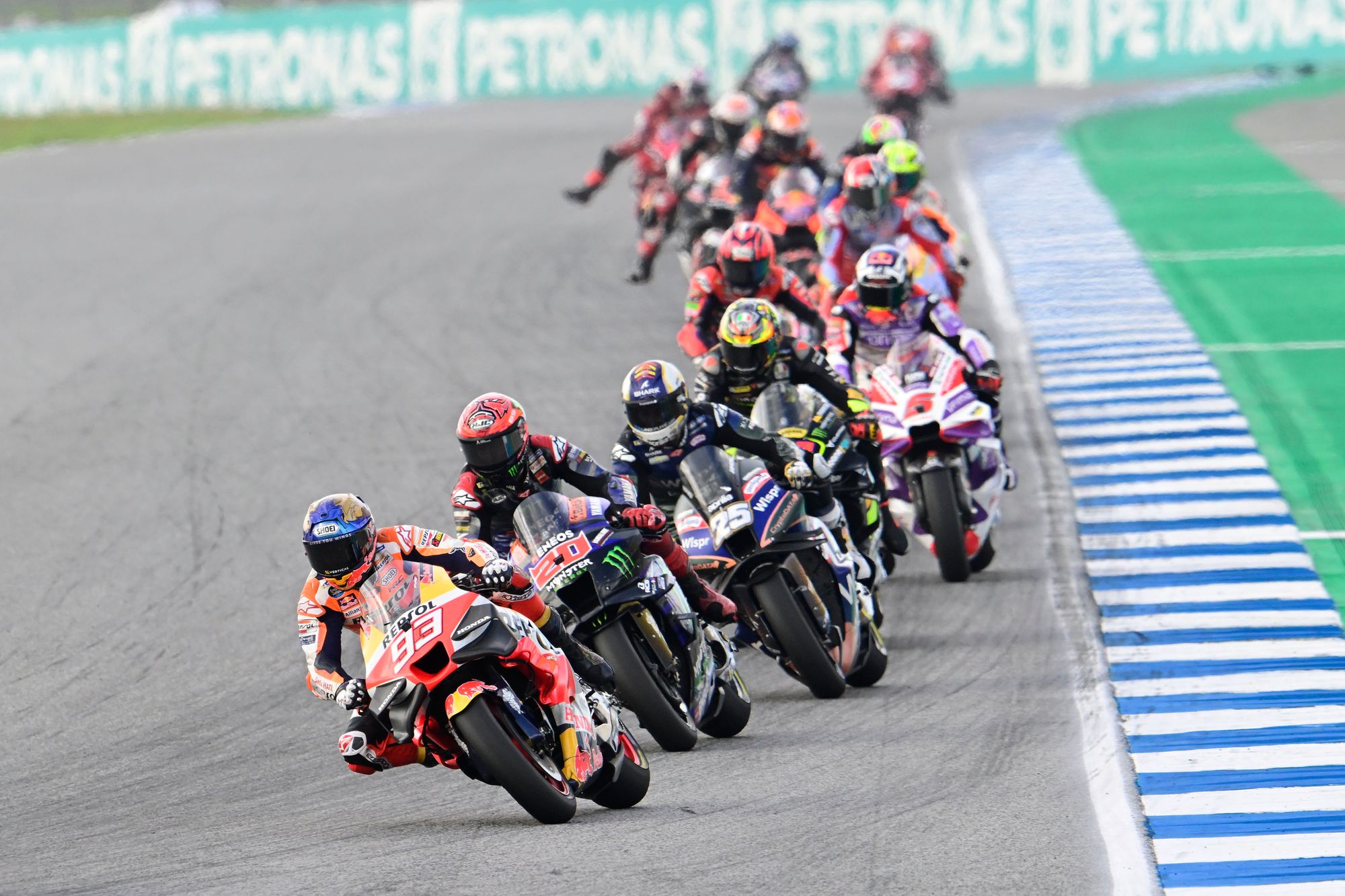 JS: A very close call but I reckon Honda will just edge Yamaha in escaping last place. An embarrassing year for both either way.
VK: Yamaha has the marginally better bike that's considerably better at staying upright.
Even if Marquez is potentially pushing himself harder than Quartararo, the run of upcoming tracks is probably slightly more conducive to the latter.
MB: This Marquez win prediction I've locked myself into means I should say Honda won't be last... But if we forget that bold punt I just took, actually on sheer competitiveness it's Yamaha that deserves to avoid bottom spot. Marquez is elevating Honda solo, I don't think Quartararo's quite such an enormous percentage of Yamaha's pace.
WILL ANY NON-DUCATI WIN ONE OF THE REMAINING RACES?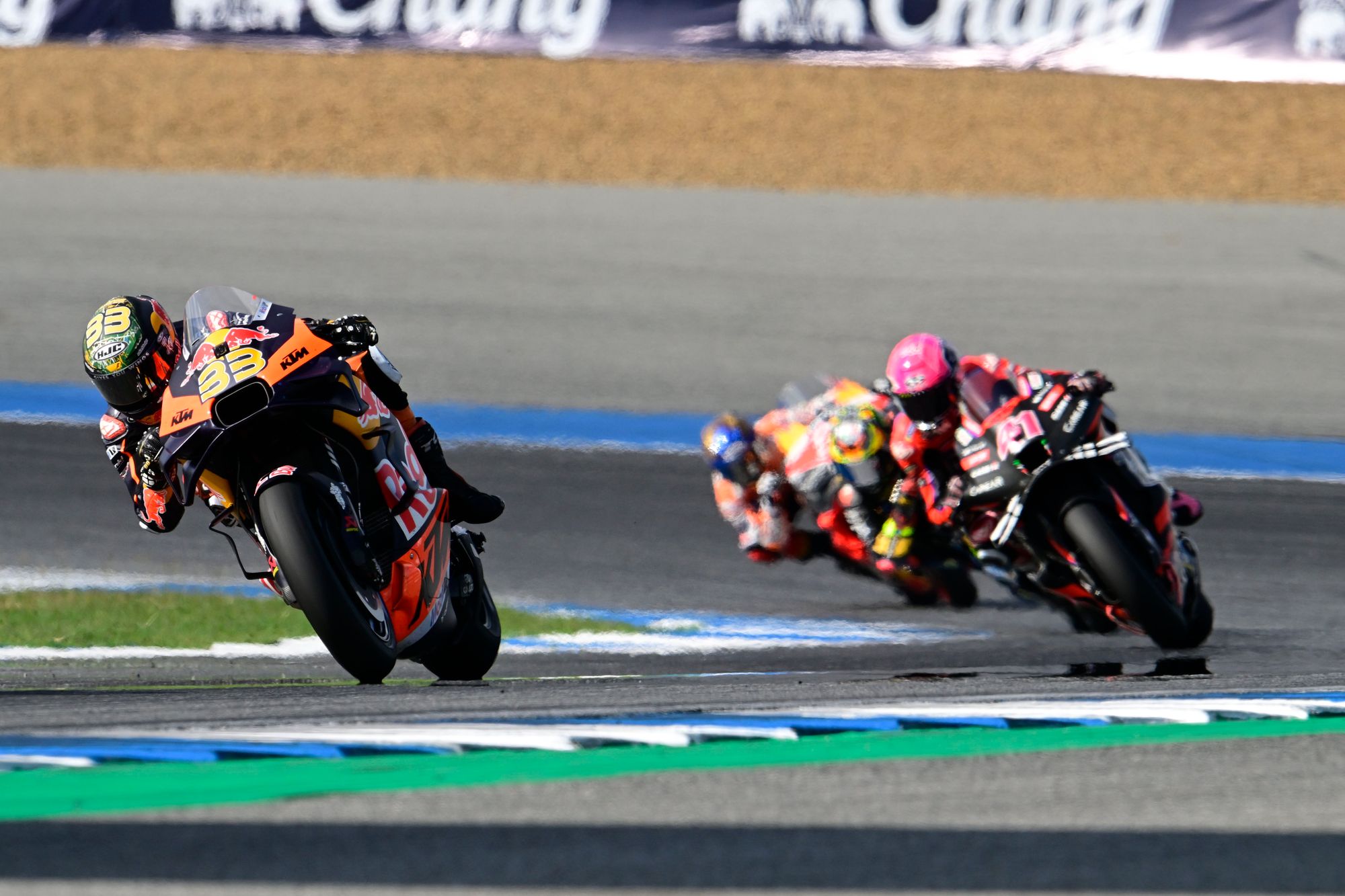 Fourteen of the 17 grands prix in 2023 so far have been won by Ducatis, with Aleix Espargaro's pair of Aprilia victories at Silverstone and Barcelona plus Alex Rins's Austin shock for LCR Honda the only exceptions
VK: KTM put in a really stunning performance at Valencia last year, with only a Suzuki preventing Brad Binder from bringing home the win.
No Suzukis on the grid this year, and though it's a good Ducati track I wonder if the two title contenders will be too restrained by circumstance, so I think an unencumbered-by-championship-permutations Binder will strike in the finale.
JS: Even if Martin and Bagnaia trip over each other or themselves, there are plenty of other Ducatis ready to sweep up a win, so I just can't see a non-Ducati rider winning a race before the end of the year.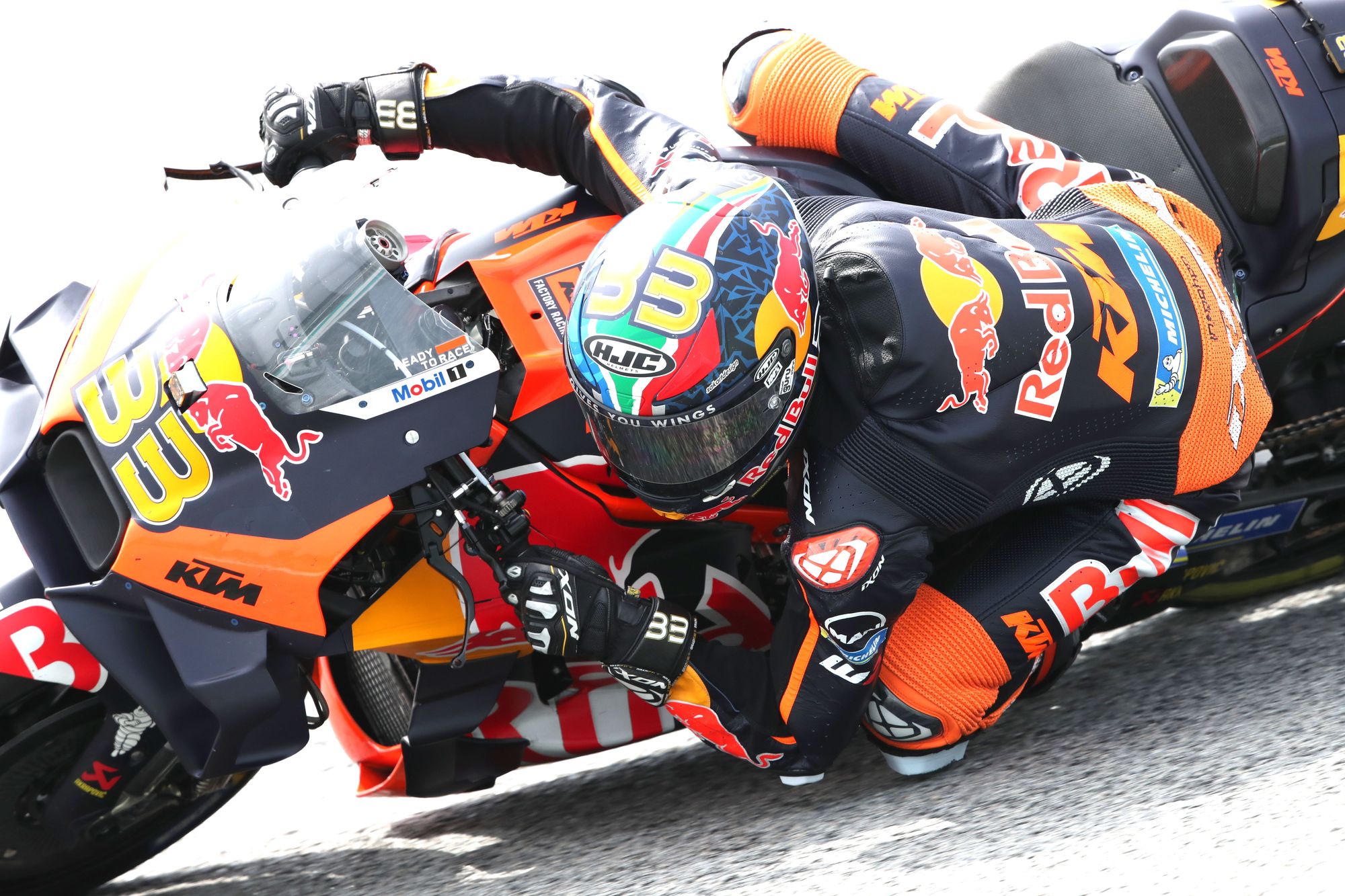 SP: It would be easy to look at the remaining races and decide right now that Ducati is going to win all of them, with Sepang and Lusail in particular clearly favourable for the firm given its success rates there in the past - and the current struggles of some of the others that normally love those two tracks, namely Honda and Yamaha.
But Valencia is a wildcard and, if we've learned anything in the past, it's that the more laps KTM completes of a track the higher its success rate there.
It's not impossible that we'll see a Binder win to sign off the season, especially if Martin and Bagnaia are still locked in a title fight.
GF: It's not a very original answer but if anyone's going to do it, it'll be Binder. And as much as these final races will be all about the title contenders, I hope Binder steals one.
His role in the Thai GP fight made that battle even more exciting, because you had someone in the middle of it all with much less to lose than the two Ducatis. Binder should try to use that to his advantage over the remaining weekends.
MB: Honda with Marquez at Valencia, obviously. Or, more realistically, it would be a real shame if Binder didn't get one. He might not do himself any favours with one-lap pace or track-limits care but he's been riding too well for too long without a proper GP win.