It's quite amazing to think that, with only 17 days left until the unofficial start of the 2024 MotoGP season at the post-season Valencia test, the once-vaunted Repsol Honda team is still struggling to find a replacement for the departing Marc Marquez.
After the first day of practice at this weekend's Malaysian Grand Prix, riders' media sessions only further reinforced the image of potential contenders queuing up to one by one publicly turn down Honda's interest.
Yet, with what very much seems like more short-term thinking from team boss Alberto Puig, it sounds like it's a mess of Honda's own making, thanks to the restrictive terms that it's seemingly been offering since Marquez announced that he would walk away from his four-year contract a season early and instead join brother and former Repsol Honda team-mate Alex at Gresini Racing.
With several riders corroborating reports that Honda has been unwilling to offer more than a single-year commitment - in order to keep its options open for 2025 as part of MotoGP's unofficial two-year factory contract cycle - every established name sounded out so far has been put off by the possibility of serving as a mere stop-gap on what is the series' most difficult-to-ride bike.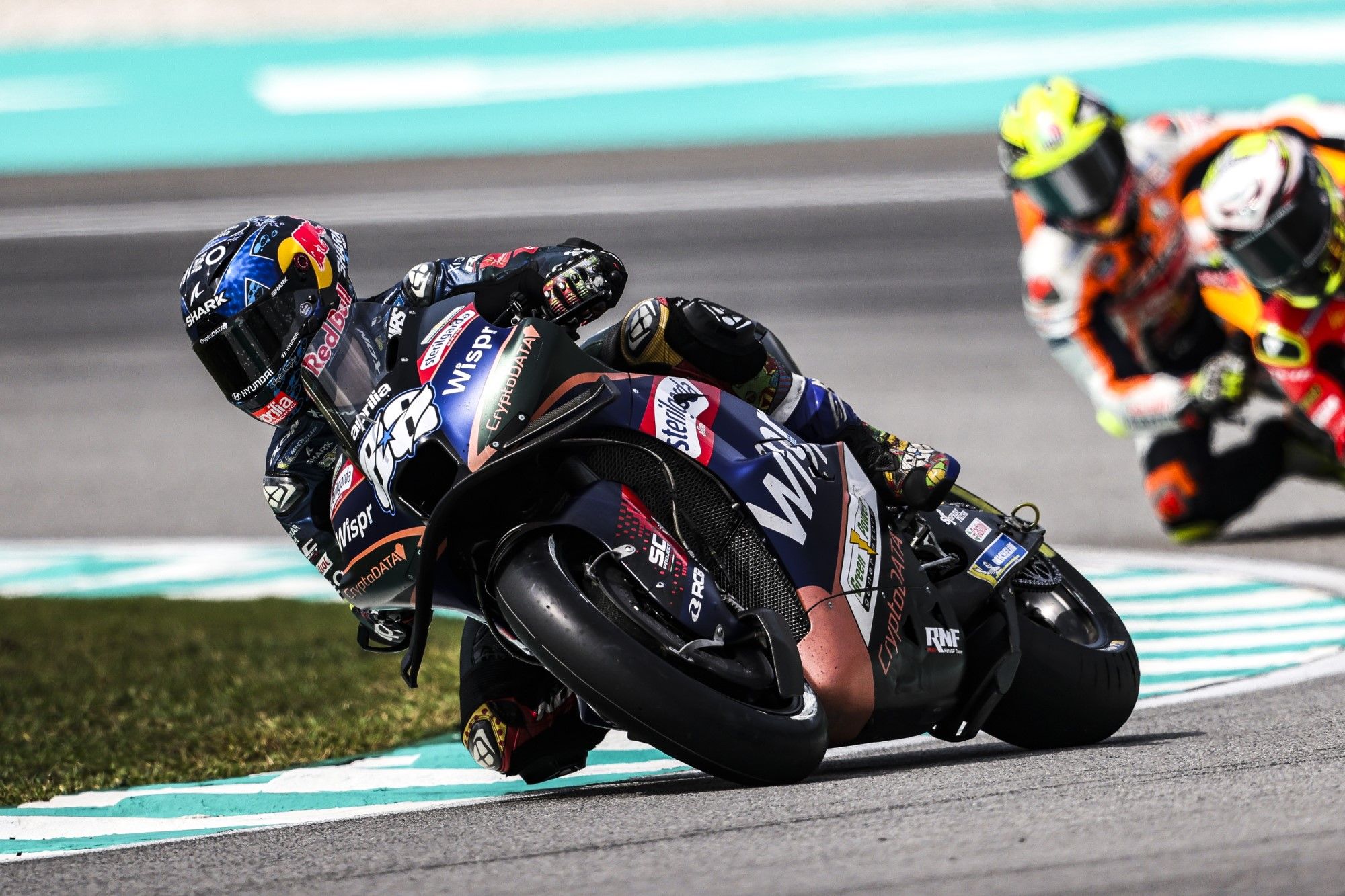 "They want a rider to go there for one year," satellite RNF Aprilia racer Miguel Oliveira said to The Race, "and I think nowadays it's just too risky to do that.
"Even being the biggest manufacturer in the world with all the economic and most likely also human ability to build up a bike and make a strong team, as a rider who's going to break a relationship with one manufacturer to go to another without more of a guarantee for the future, I think it's quite difficult."
Another Honda target, Tech3 GasGas racer Pol Espargaro, might have had obvious additional reasons of his own to refuse a return to a bike he hadn't gelled with in 2021 or 2022 - but he also admitted that the one-year option was another factor in what sounds like a final decision to stick with the KTM/Gas Gas project, even without having a full-time ride.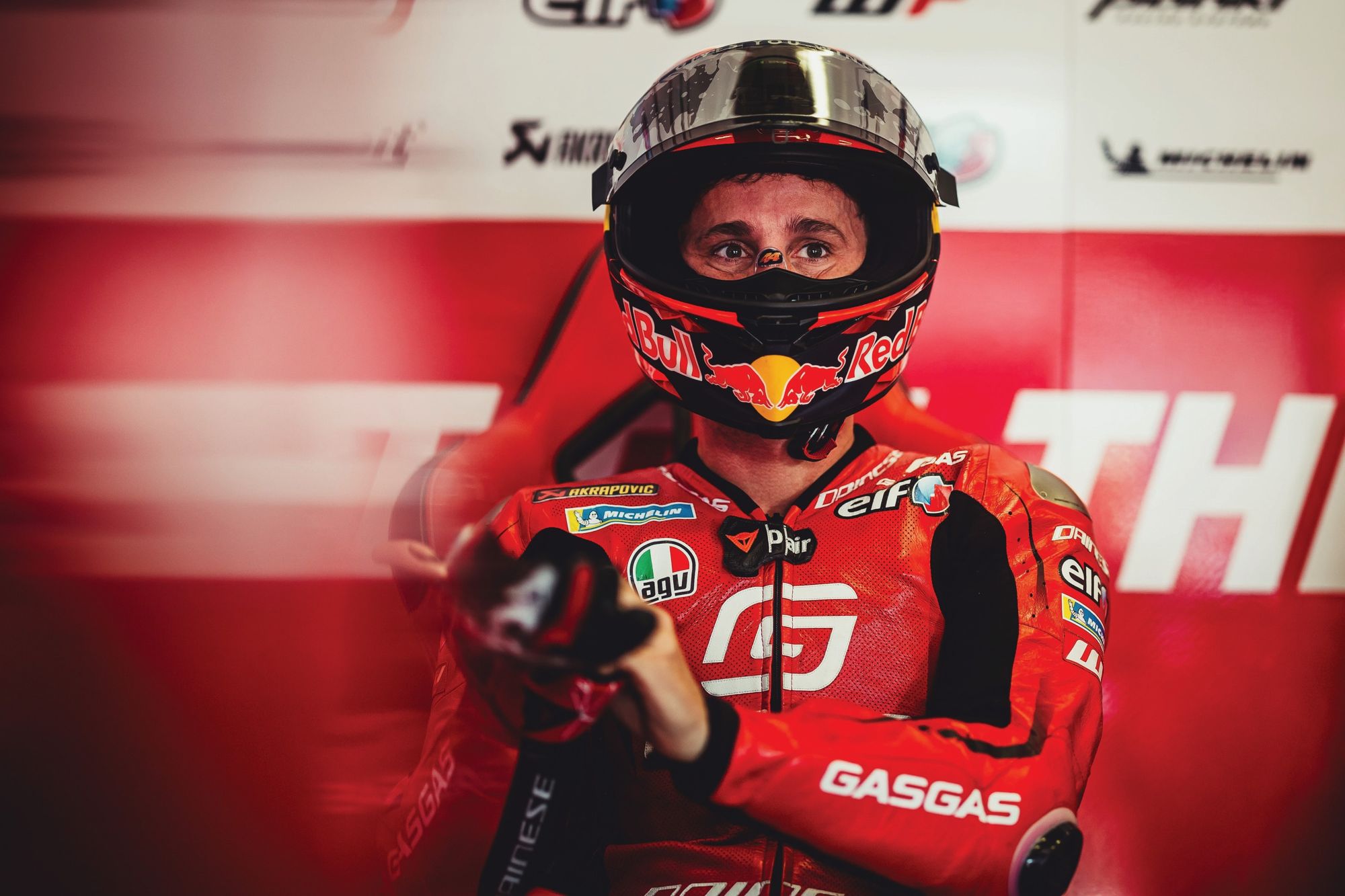 "Honda have a problem for one year," he said. "It's clear. Marc left in the middle of the contract parentheses, and they are in trouble with that. They need one guy for one year, and it's clear that they need a guy with experience.
"I think I would have been a good candidate for that project, but as I said, at the same time I want to see in a few years. Maybe I would go to Honda and in a few years the result would be good because you never know, Honda is Honda, and I could have stayed in 2025 and 2026. But it is what it is and I chose to stay."
The short-term nature of any factory Honda opportunity was also something that came into Johann Zarco's thinking. True, the LCR Honda team that signed him was already strongly against handing him over to the works outfit - but Zarco himself mentioned that the prospect of a switch became much less appealing when it became clear Honda wouldn't guarantee continuity.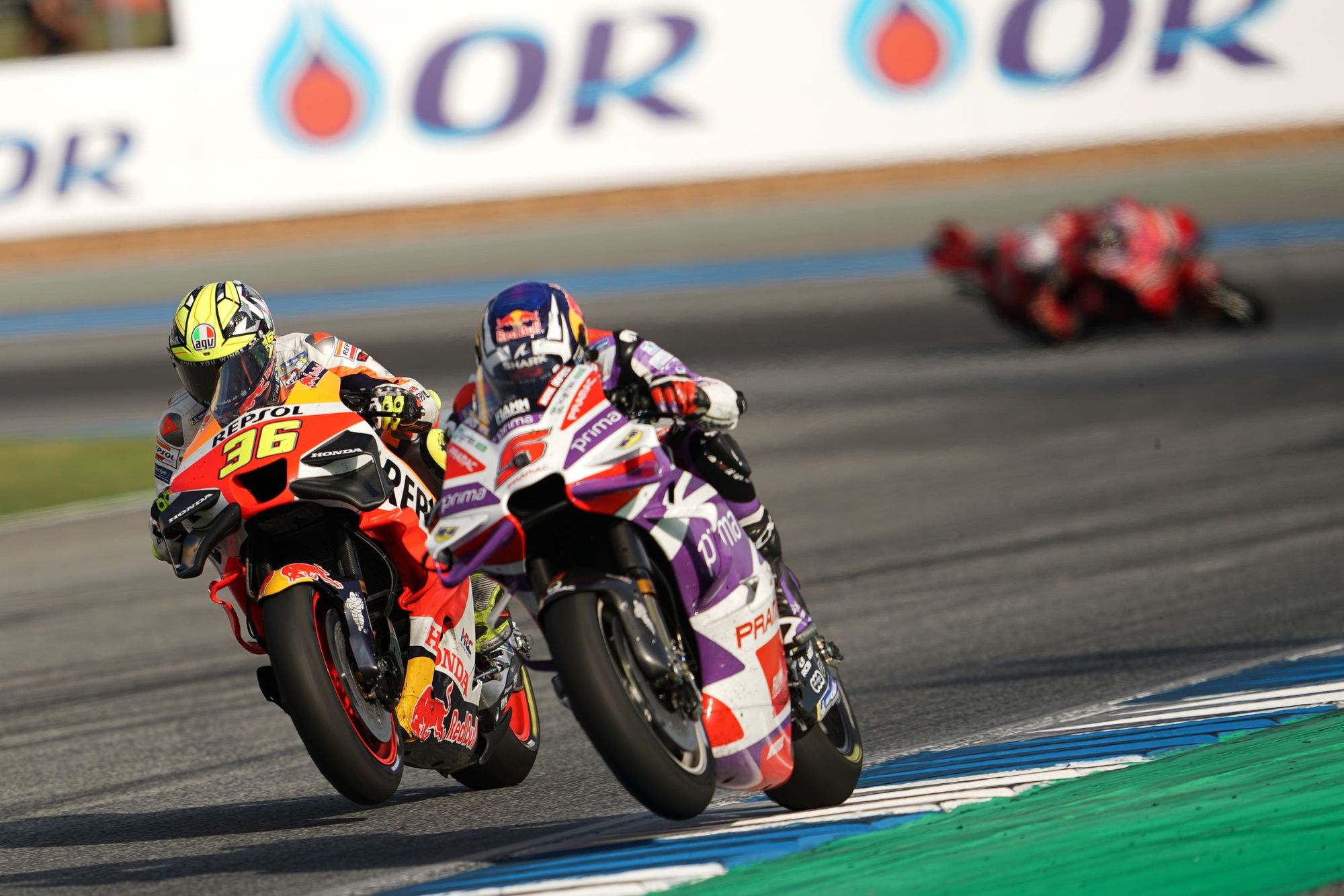 All of this means that it's looking increasingly likely that instead of a proven podium contender to partner up with 2020 world champion Joan Mir, Honda will instead end up with Fabio Di Giannantonio.
Displaced from Gresini by Marquez's arrival, on the free market right now, and desperate to find any way to stay in MotoGP for 2024, Di Giannantonio is perhaps the only candidate happy to take a one-year deal, with even Moto2 frontrunner Fermin Aldeguer suggesting that he too wanted a two-year option before Honda conclusively ruled him out of contention.
Which means that the reality is that Honda will end up with a vastly less experienced candidate than it could have had. This may well contribute to setting back its project even further.
It's abundantly clear that the fix to the disaster that is the current Honda RC213V is not going to come along any time soon. Honda is facing fundamental problems with the aggressiveness in which it delivers its power, and it's telling that three of its four current full-time riders have missed multiple races in 2023 thanks to injury - and that half of them are breaking contracts to desert the team at the end of the season.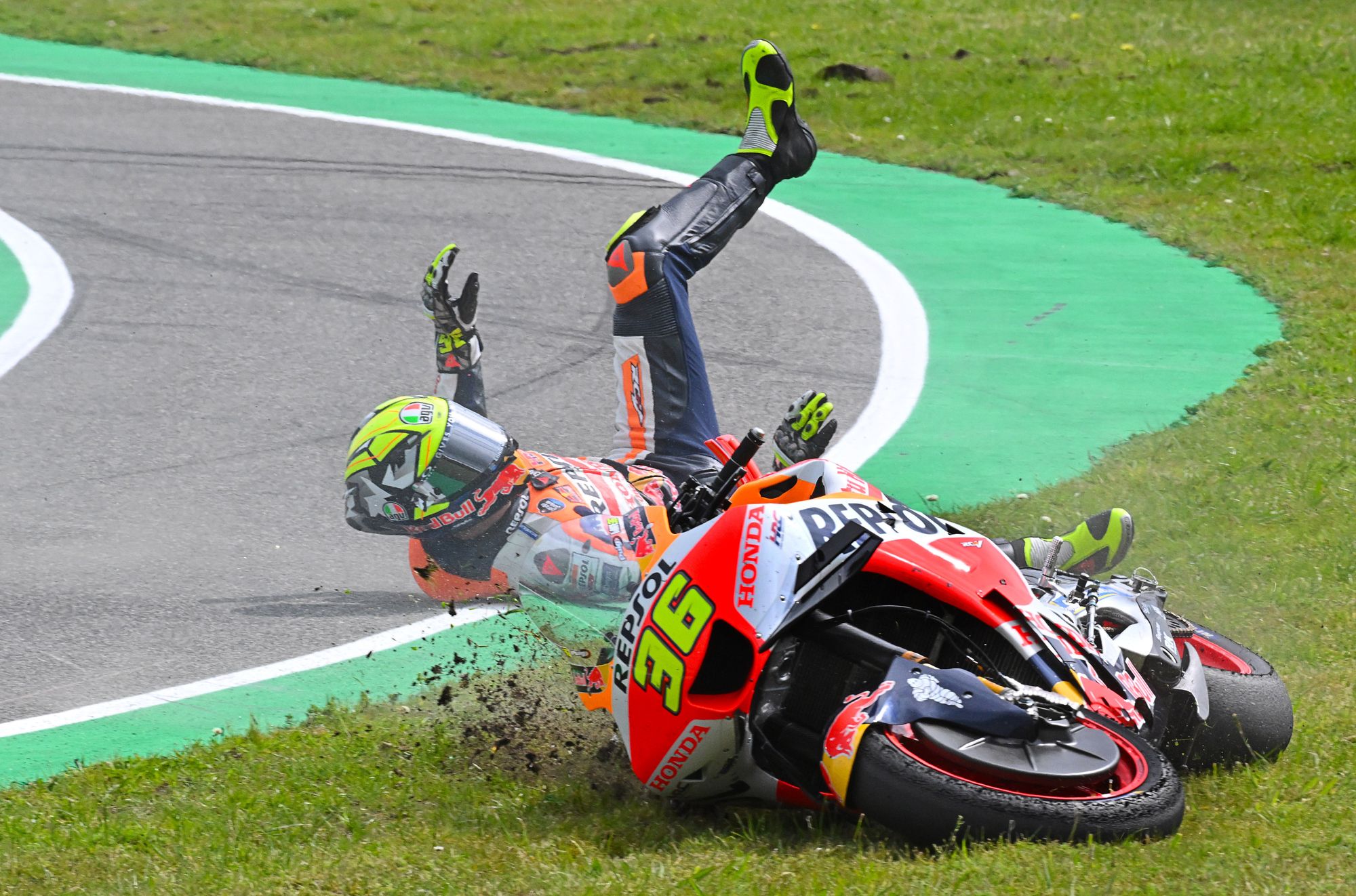 With MotoGP's in-season testing rules more restrictive than ever before, it's going to take a long-term plan for Honda to dig itself out of the hole it's currently in - and bringing in 'placeholder' riders for only a year is not a strategy that's going to make that any easier.
Beyond that, though, there's the question of whether Honda is going to find someone substantially better than Espargaro or Oliveira for 2025 and beyond, given that it's highly unlikely that the bike is going to be in much better shape in six months' time when it comes to looking for Di Giannantonio's almost-inevitable replacement, leaving Honda right back where it already stands right now.
In fact, it's a decision that right now looks so short-sighted that you have to wonder if it actively undermines Puig's position.
With Honda already rumoured to be looking elsewhere for a team leader, with former Yamaha and Suzuki boss Davide Brivio linked to the job earlier this year, the inability of Puig to secure an established name to replace Marquez should raise fresh questions about the strategic decisions being taken inside the Honda garage.