As KTM continues to ponder how to resolve its 2024 MotoGP line-up headache, factory rider Jack Miller delivered his bosses an important reminder about just how fast he can be with his run to fourth in Saturday's Japanese Grand Prix sprint race at Motegi - even if he was adamant he had no real need to send such a message in the first place.
KTM is trying to squeeze five contracted riders onto four MotoGP bikes for 2024, with wunderkind Pedro Acosta seemingly destined for a promotion from Moto2 to the premier class despite Miller and factory team-mate Brad Binder already having deals, something that also applies to satellite Tech3 Gas Gas duo Pol Espargaro and Augusto Fernandez.
Its decision has looked an increasingly tough one to make in recent weeks as Espargaro has bounced back from life-threatening injuries sustained at the Portimao season opener more motivated than ever and, as reigning Moto2 champion, Fernandez has continued to deliver an impressive rookie season in the premier class.
That in turn has meant Miller's results of late have increasingly stood out as the weak link in the KTM chain.
A haul of just 18 points from the first four rounds after the summer break was a stark contrast to the strong start to life at KTM that Miller had made, which included celebrating a double podium with Binder at the Spanish GP at the end of April.
But asked by The Race at Motegi if his fourth-place finish was a chance to send a message to the KTM factory, Miller insisted: "They don't need reminding.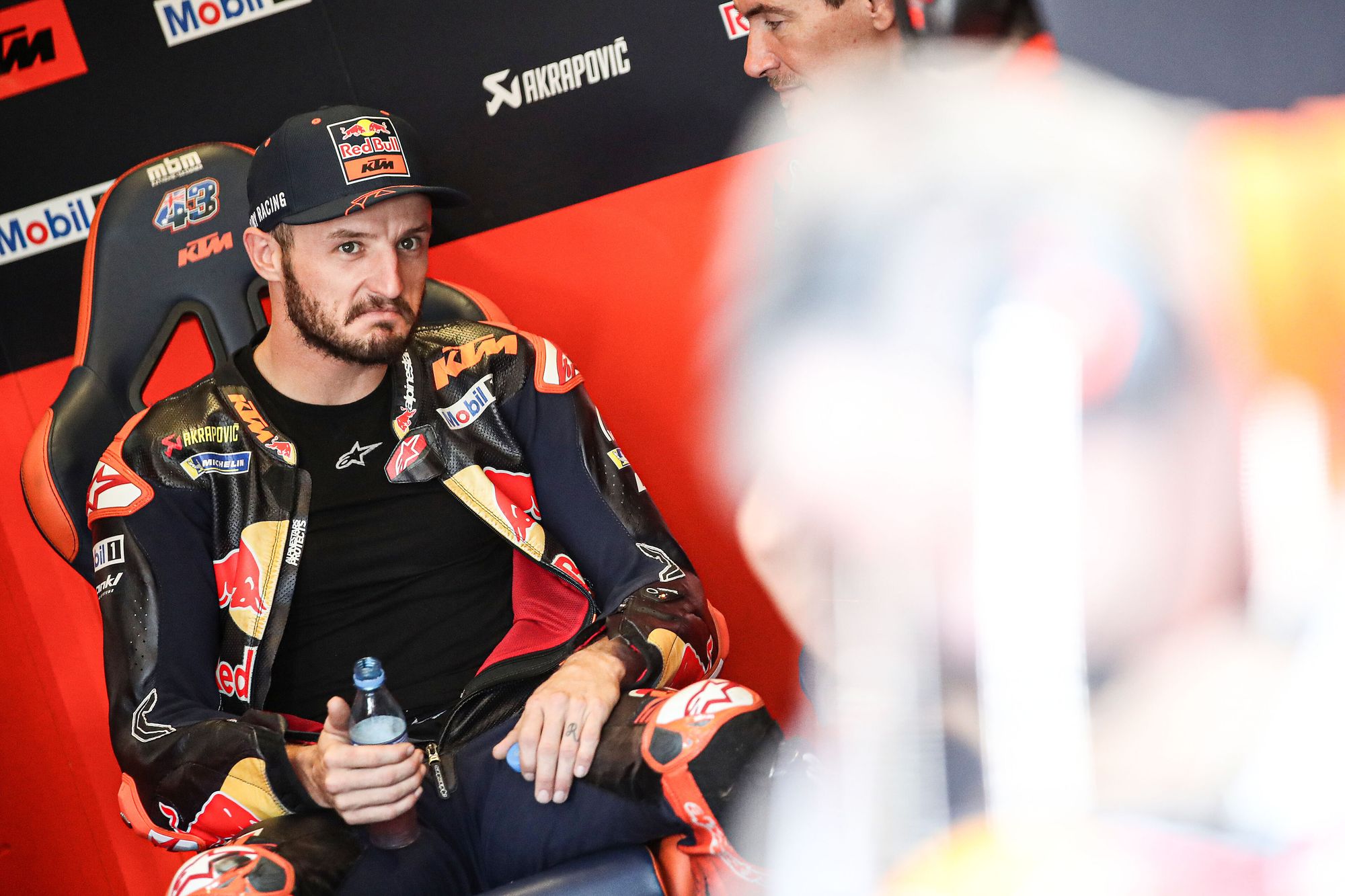 "There's a reason why they signed me, there's a reason why I'm here, and that's it."
But Miller still has work to do - and a second point to prove - in the Japanese GP proper.
While he might have picked the right time to get back to the sharp end, he now has to show his pace isn't just limited to shorter sprints and can also be applied to the main points-scoring opportunity of the weekend.
Miller struggled somewhat in the final stages of Saturday's 12-lap sprint and was hunted down and passed by reigning world champion Pecco Bagnaia for the final podium spot. That doesn't bode brilliantly for a Sunday race that is twice the distance - although a top-five finish would be more than enough to prove his point.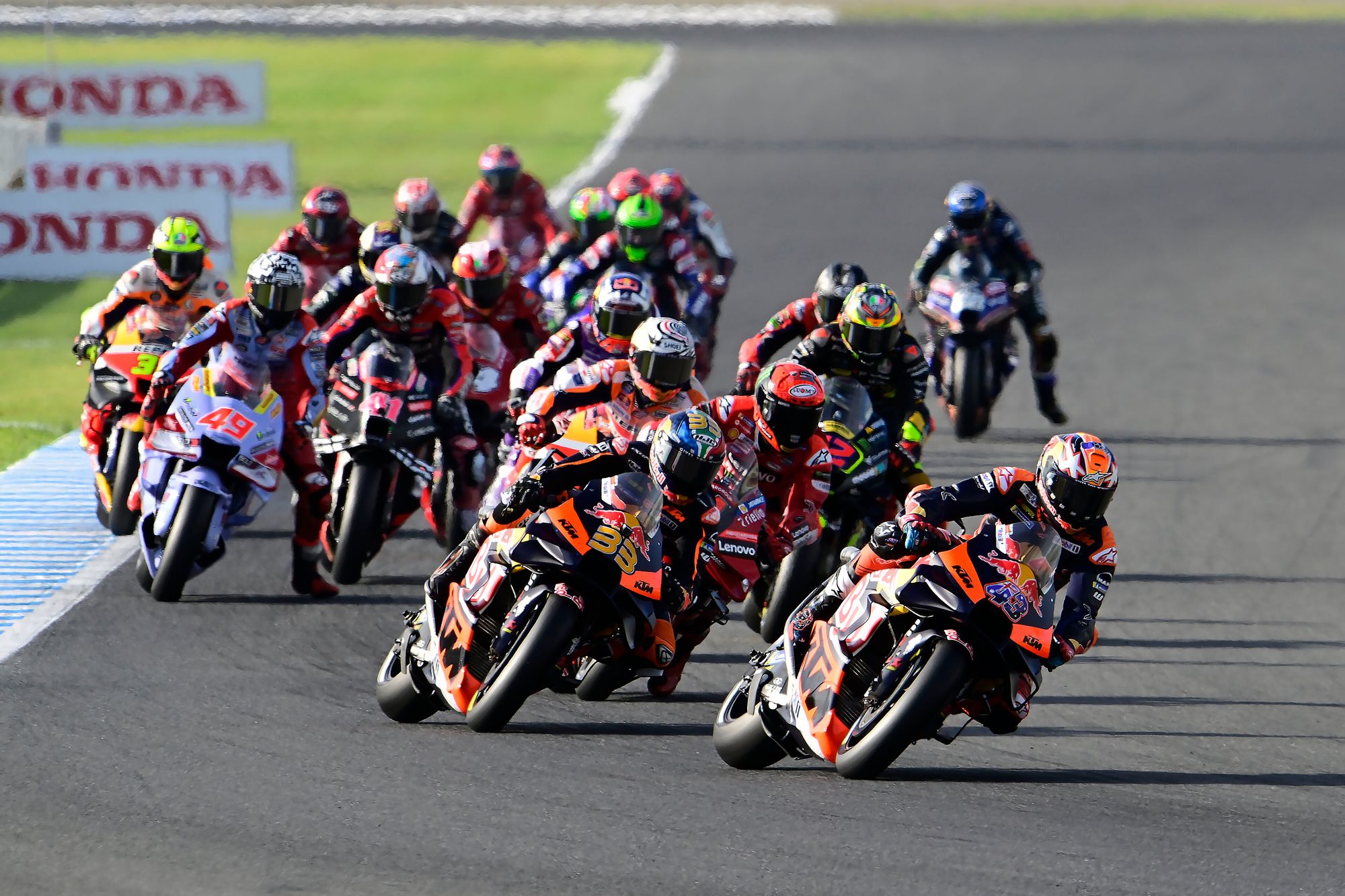 "The start went well, but then I sort of started having some moments on the front end early on," admitted Miller. "I was pushing, and I need to work on my riding, on my line out of [the right-hand] Turn 5.
"I was losing a lot to the other boys there, having to really force it, and then started having moments on the front. I knew Pecco was there and I was just trying to brake as late as physically possible without running wide. I nearly had it, but I started tipping it in and she started bouncing around.
"The KTM tendency is that we get our [tyre] drop a little earlier than the other bikes, I feel, but then it tends to stabilise and we can manage it.
"The other guys didn't get that drop, and I'll be interested to see how the long race goes."
And while Miller is finally outperforming the satellite bikes of Espargaro and Fernandez, something he hasn't been able to do in the most recent part of the season, that comes in part due to the substantial upgrade given to Miller and Binder this weekend that the satellite team is still waiting on: KTM's new carbonfibre chassis, which seems to be providing a considerable boost in the right direction for the factory team.
"I feel good, and from the rollout here you have a clear understanding," explained Miller, "and jumping on that new thing reminds me of how I was feeling at the end of the Monday in Misano [the test day where he first tried the new frame].
"Fingers crossed we can keep that going for the rest of the year, because we've made a step with grip and in the area where we were losing out to these guys, and that's definitely a positive step for both me and Brad."