KTM has delivered yet another surprise twist in the saga of which of its five contracted MotoGP riders will race its four bikes in 2024.
For months it's seemed current Tech3 Gas Gas rider Augusto Fernandez was the one most likely to be squeezed out, with his team-mate Pol Espargaro next most likely and recently more speculation about factory rider Jack Miller given his run of poor form.
One piece of the jigsaw that seemed absolutely fixed was that potential superstar Moto2 talent Pedro Acosta would get one of those 2024 MotoGP seats, with the urgency to get him into the premier class prompting the whole logjam.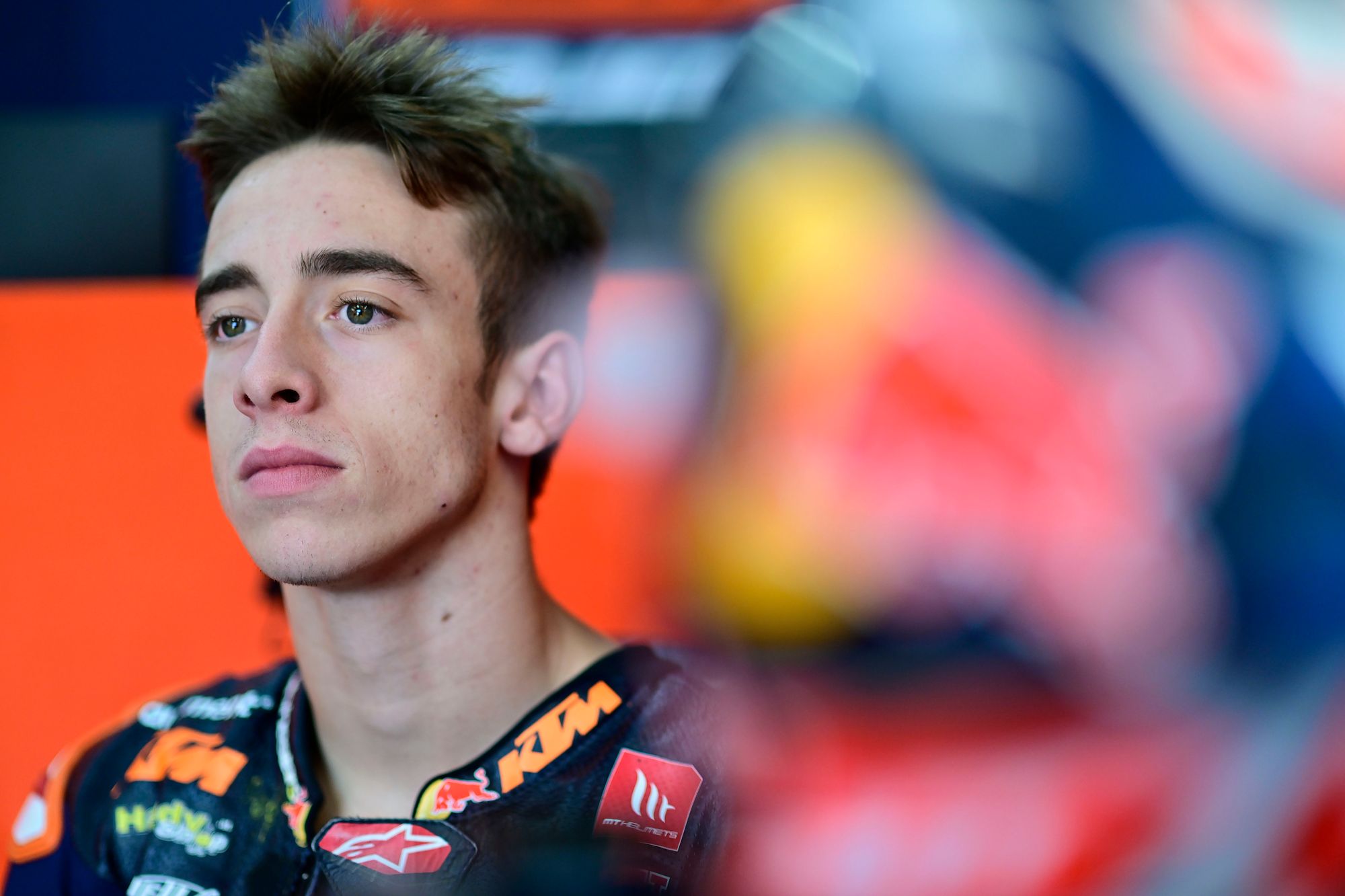 But at the Japanese Grand Prix this weekend, Acosta admitted his MotoGP graduation no longer feels like a sure thing.
That remark came in a video interview for MotoGP's official website, in response to a relatively innocent question about the recently announced 2024 calendar.
And Acosta's comments made very clear what he wants to happen and that he's unimpressed by the thought of what had seemed a definite MotoGP graduation being in doubt.
"In the end I have to wait first of all to know where I'm going to ride," replied Acosta when asked about the 2024 calendar, "because I think that's more important than the calendar. And then let's see where I will ride.
"Now, it's all in the air and we don't have news. Maybe I'll stay one more year in Moto2, we don't know.
"Always it was [one of] two directions, but I don't want to accept it.
"I don't really like the idea to stay one more year in Moto2 because I want to do the jump to MotoGP because I feel it's the correct step at the moment.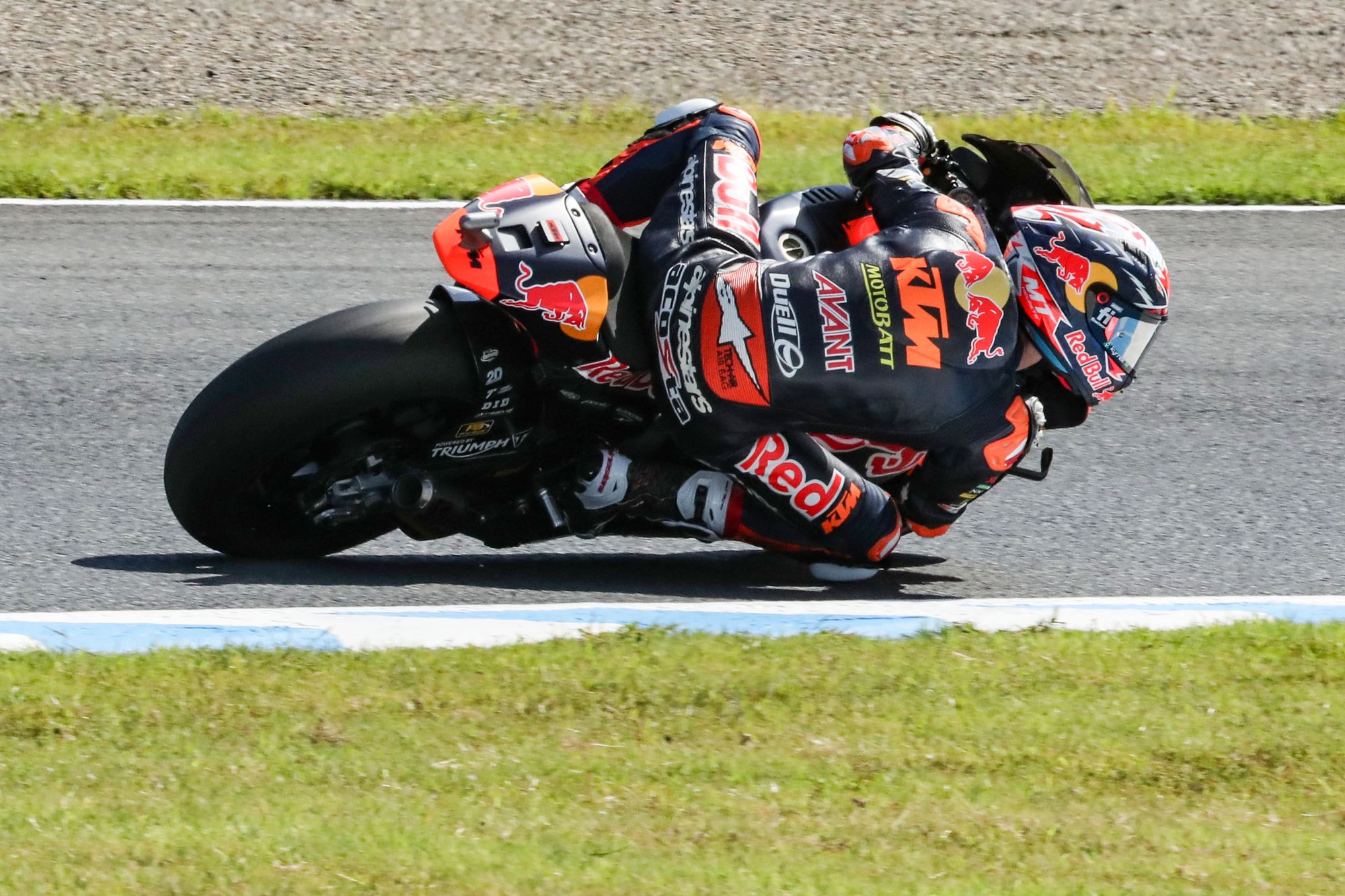 "But anyway, we cannot be afraid of anything. At the end we have to be realistic, and in the end if we can't do anything, I'm doing my job in the best way I can do. I can only wait."
How long that wait might take remains very uncertain. When KTM factory team boss Francesco Guidotti was interviewed by MotoGP's Jack Appleyard during Friday's free practice at Motegi, he couldn't offer much clarity.
"We are still living race by race," Guidotti admitted. "Our main target is next year's championship, of course, and we are working hard for it.
"It's something that we have to decide, sooner or later, and I'm sure that for November we'll be ready."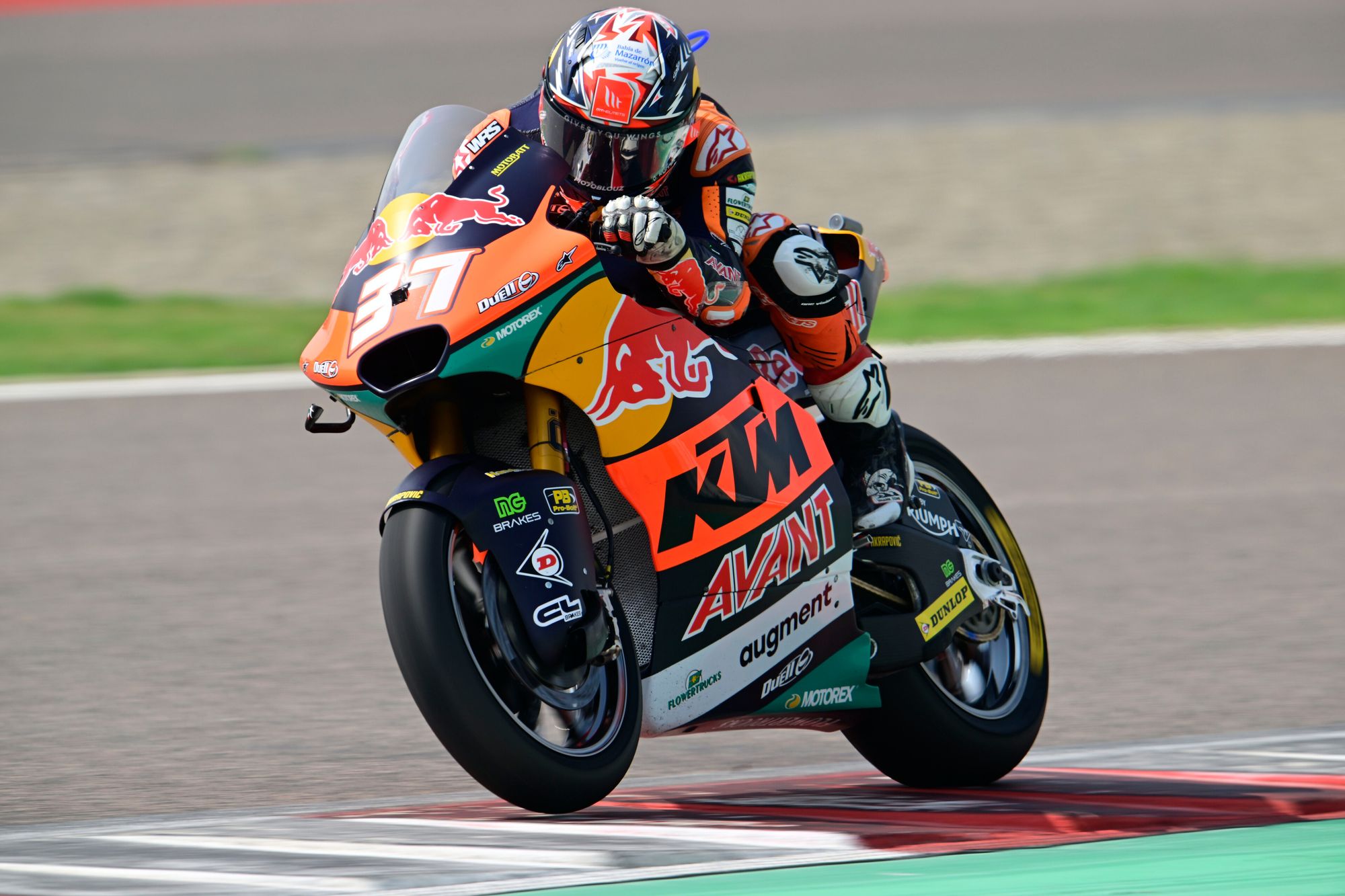 The prospect of not finding out his 2024 fate until the final round of 2023 in November, only days ahead of the first pre-season test at Valencia following that race, clearly does not sit well with Acosta.
Asked if he expected to find out his future soon, he replied: "I hope, but at the moment I don't know anything and I prefer not to ask. Nothing to say.
"Maybe in Valencia, we don't know. For sure before the end of the season, but we'll have to wait."
Acosta, who is currently fighting for the Moto2 title in his sophomore season, has been tipped for some time as the next Marc Marquez, in large part thanks to his incredible Moto3 championship success in his first ever season of grand prix racing in 2021.
With Acosta locked tightly into KTM's ranks even before his grand prix debut, it's been presumed until this point that the firm would do whatever it took to get him on the MotoGP grid as soon as he was ready, whoever it had to move aside to make that possible.
KTM even went as far earlier this season as to essentially announce his 2024 promotion to the top class, even while director of motorsport, Pit Beirer, acknowledged that he would have preferred Acosta to stay in Moto2 for another season. That's something that Acosta and veteran manager Albert Valera were seemingly able to resist thanks to the 19-year-old's position of negotiating strength.
Initially KTM tried to solve its problem by fighting hard for more spots on next season's grid, an idea rejected out of hand by series promoter Dorna.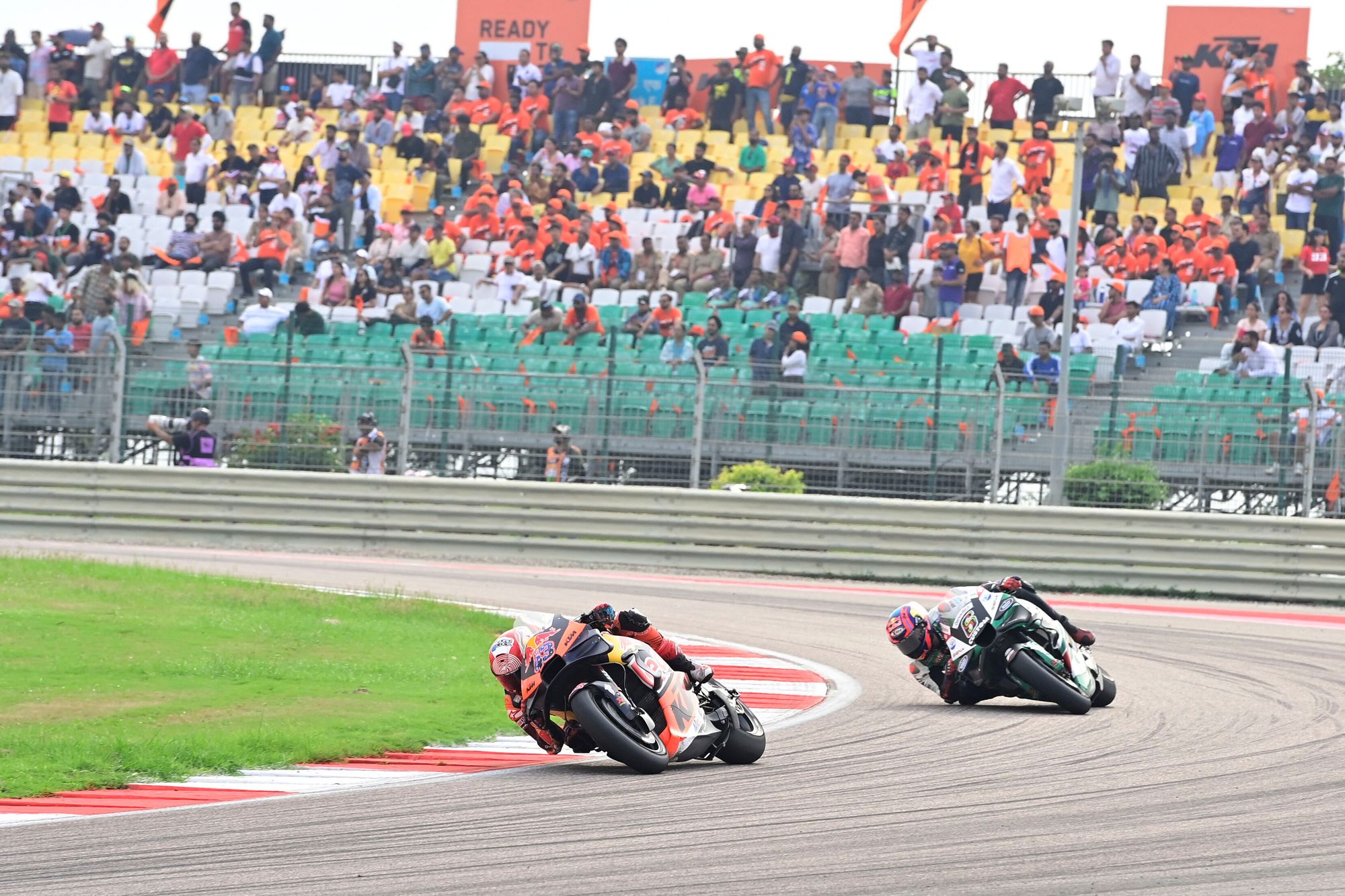 When it couldn't get additional entries, KTM made overtures to Honda satellite team LCR to see if it could increase its presence by getting LCR to ditch its struggling manufacturer partner, but this idea was rejected.
For a while it seemed like moving a Tech3 rider aside would be an obvious solution to the issue, especially when Espargaro was struggling to return to the series after life-threatening injuries sustained at the opening round and when reigning Moto2 champion Fernandez was still finding his feet in MotoGP.
However, with Espargaro returning to the class seemingly more motivated than ever and with Fernandez doing an impressive job in recent races, the focus instead shifted to Miller. Only his team-mate Brad Binder - KTM's lead MotoGP hope since 2020 and on a very long-term contract - has looked secure throughout the whole saga.
There were even rumours that KTM was attempting to negotiate an increase in the number of permitted wildcard races from three to six in an attempt to offer Miller an extended test rider role that would come with a MotoGP salary in order to keep him happy.