MotoGP's sporting director Carlos Ezpeleta has ruled out the possible expansion of the championship's grid for 2024 – something that had been mooted as a way of solving all KTM's rider problems and potentially opening up the route for the most dramatic manufacturer switch since Valentino Rossi moved to Yamaha by providing a new path for the beleaguered Marc Marquez.
Speaking to Radio Catalunya, senior Dorna figure Ezpeleta stressed that Dorna's intention was now to cut rather than add machines.
"That there will be more than 22 bikes next year is not planned," he told Catalan journalist Damia Aguilar. "In fact, for us, the ideal number is 20."
The possibility of KTM's parent company Pierer Mobility Group expanding its current four-bike MotoGP project by 50% is one that has been mooted for some time.
It's already running the Red Bull-backed KTM machines of Brad Binder and Jack Miller and the Tech3 Gas Gas-branded bikes of Pol Espargaro and Augusto Fernandez, and it was initially believed KTM was floating the idea of adding more machines, potentially under the Husqvarna name.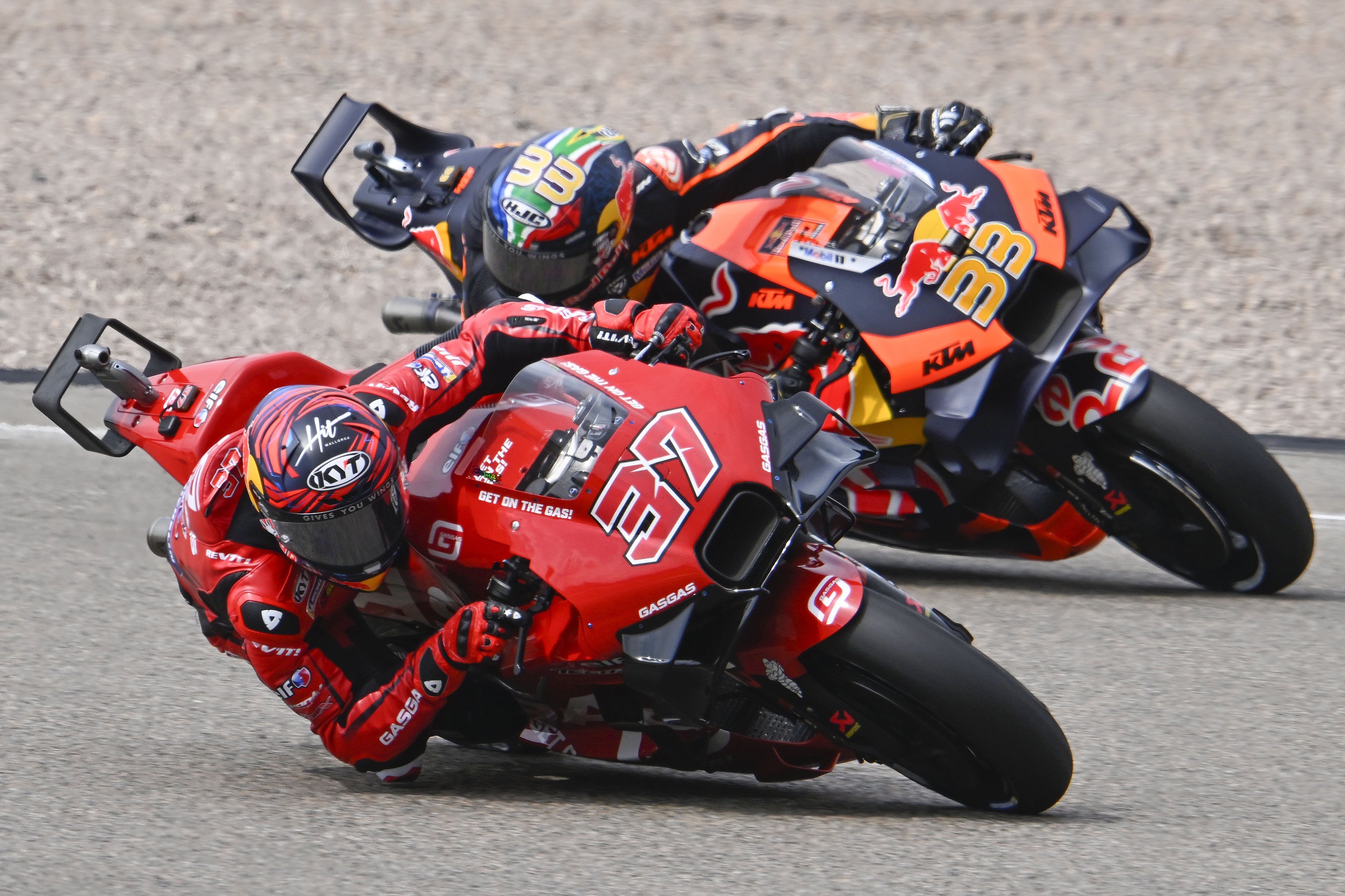 In theory, there's a space for that on the grid, too, with the current 22-machine line up two short of last year's thanks to the shock withdrawal of Suzuki. That left behind two grid spots in theory preserved only for a wholly new manufacturer (of which there are none interested), and handing them to a satellite team instead is an idea that the other independent squads are believed to be wary of thanks to the way in which it would dilute their funding.
However, with the wealthy KTM group more than able to self-finance, especially when backed by the might of Red Bull, that was perceived as less of an issue in this case than it could have been, especially considering the potential to solve many of its looming problems all at once.
KTM already had the prospect of making a move for Marc Marquez when he's out of contract next year, but then following his and his Repsol Honda team's recent statements suggesting that they might be ready to terminate their current deal one year early at the end of 2023, the possibility of grabbing him for 2024 became realistic – even if KTM has publicly denied it would try to.
But even aside from Marquez, trying to cram the riders KTM already has into four spots will be tricky.
While it might be desperate to bring Marquez back into the fold as the prodigal son who escaped its clutches in the junior ranks, KTM is also keen to prevent a repeat of that outcome with MotoGP's next prodigy, Pedro Acosta.
He's ready to step up to MotoGP next year, with or without KTM, so it's got a problem in the form of two well-performing factory riders and a hotshot rookie at Tech3 in Augusto Fernandez, with the reigning Moto2 world champion performing beyond expectations.
That's why the option of adding two more machines looked like the perfect solution to KTM's issues – until Ezpeleta made clear it wasn't happening.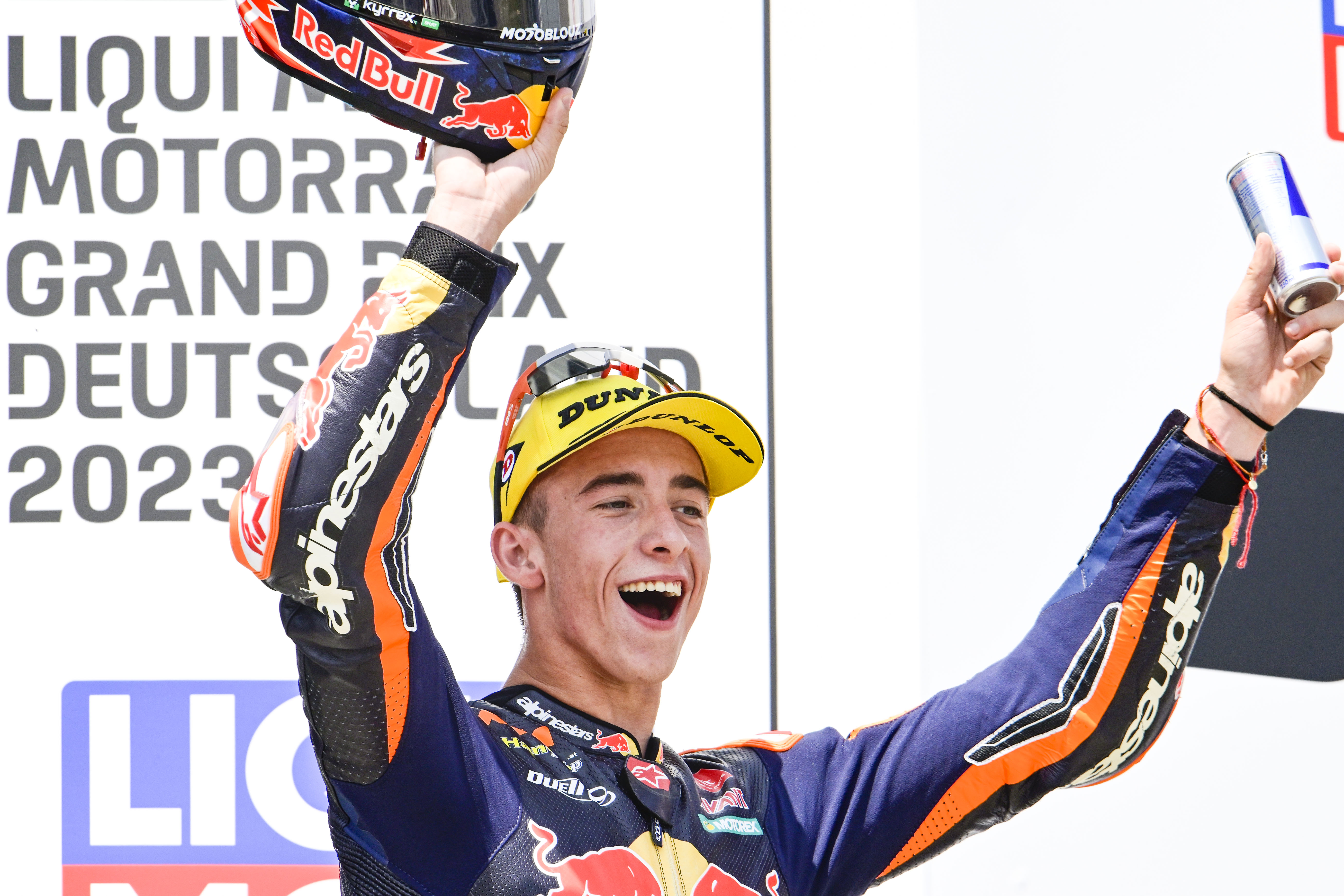 He did admit Dorna would be keen to get Acosta into MotoGP sooner rather than later, but said making that happen was KTM's problem to solve.
"From what I understand, we will like to have Pedro in MotoGP, but then there there are some talks from Pedro with his team and his manufacturer," said Ezpeleta.
And when it came to Marquez, he emphasised – as KTM repeatedly has – that Marquez is contracted to Honda for now, while adding "if I knew, I could not tell" in regard to any possible change to that situation.
It's likely that the main stumbling block preventing a grid expansion from happening lies not with Dorna, though, but with the series' other teams.
Each factory carries its own veto vote over any amendments to the rules – and with the likes of Ducati in particular perhaps keen to ensure that Marquez remains on an uncompetitive Honda, it's no surprise that adding another KTM group team to accommodate him now looks impossible for 2024.