KTM's new carbonfibre MotoGP chassis continues to make waves, with its first grand prix weekend outing in the hands of lead rider Brad Binder immediately yielding a lap record.
Though Binder himself is keen to rein in the excitement, the carbon chassis - which according to German-language publication Speedweek is manufactured by Brautigam in Germany rather than in-house by KTM at Mattighofen in Austria - has continued to make one positive impression after another.
Its Misano debut in the hands of tester Dani Pedrosa made waves, propelling the Spaniard to a pair of fourth-place finishes, before earning a thumbs up from both Binder and factory team-mate Jack Miller in the post-race test.
Now, available to both Binder and Miller at Motegi, it has helped the former break a MotoGP lap record at the venue that had stood since 2015.
The significance of that may be misleading, given that Motegi had dropped off the calendar in 2020 and 2021 due to the COVID-19 pandemic and much of last year's weekend was wet. And it is also true that KTM was always expected to go well at the stop-and-go Japanese venue, even had it been limited to just its usual steel frame.
At the same time, Binder, for all his virtues as one of MotoGP's truly elite performers this year, is no single-lap standout, so a lap record to his name - even if it's one he doesn't at all expect to stand for long if qualifying is dry - is notable.
"The new chassis has given me a little bit more rear grip, which is something I've been asking for," said Binder at Motegi.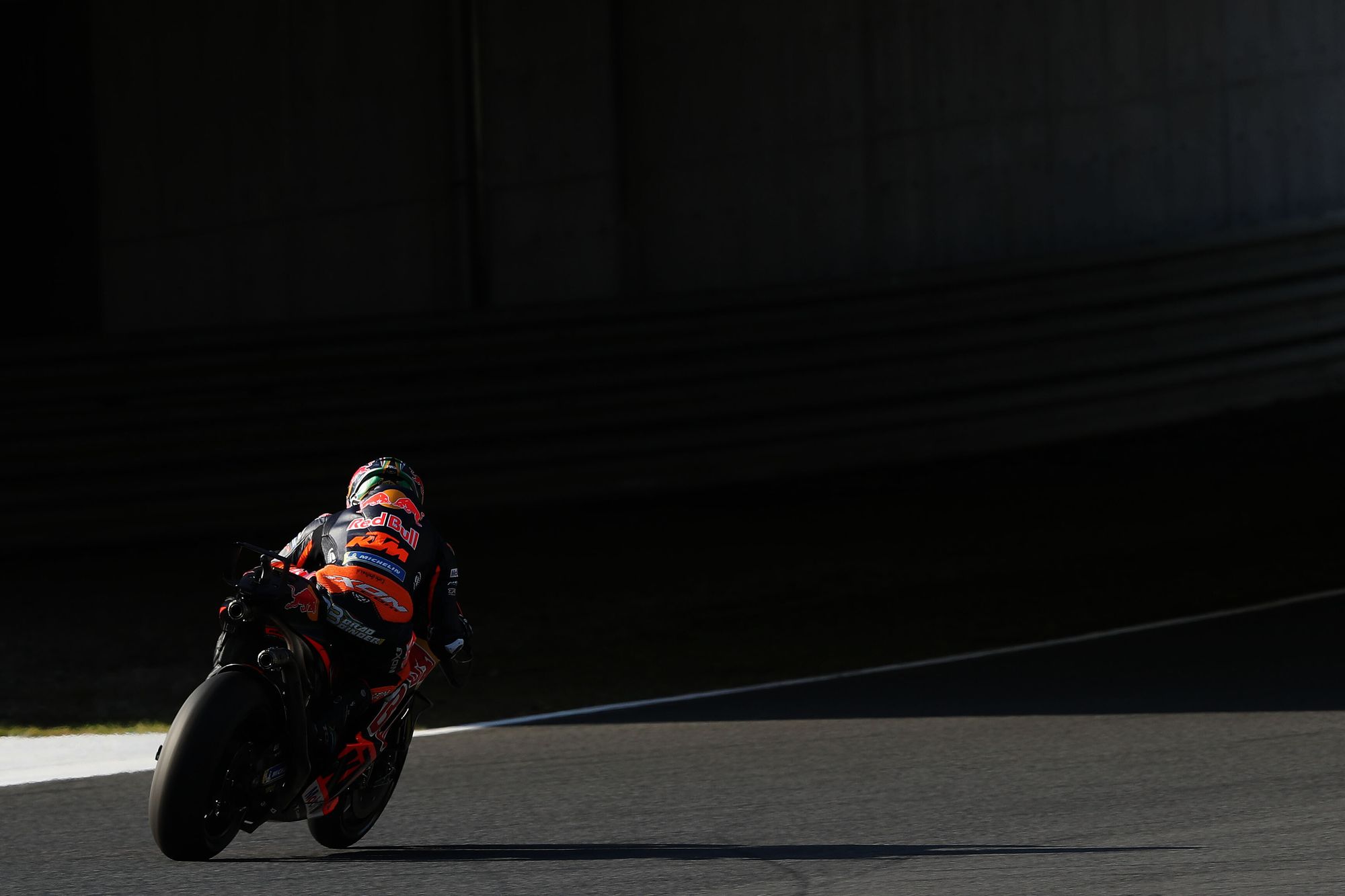 "It's great to have it available and it helps you, for sure. And grip is laptime. It felt pretty good.
"We were all a bit surprised by how fast Dani was in Misano. The guy was smoking us. So... yeah, we realised they've been doing a really good job in the test team and they've found something that works really well."
Asked whether the new chassis had already shown to have closed the gap between KTM and MotoGP's current bike-to-beat Ducati, Binder said: "It's day one, bud. I'm a little bit cautious. Let's see.
"[But] I feel better, I feel like I have a little bit more opportunity to ride the bike how I want to, because I have a little bit more rear grip at the moment."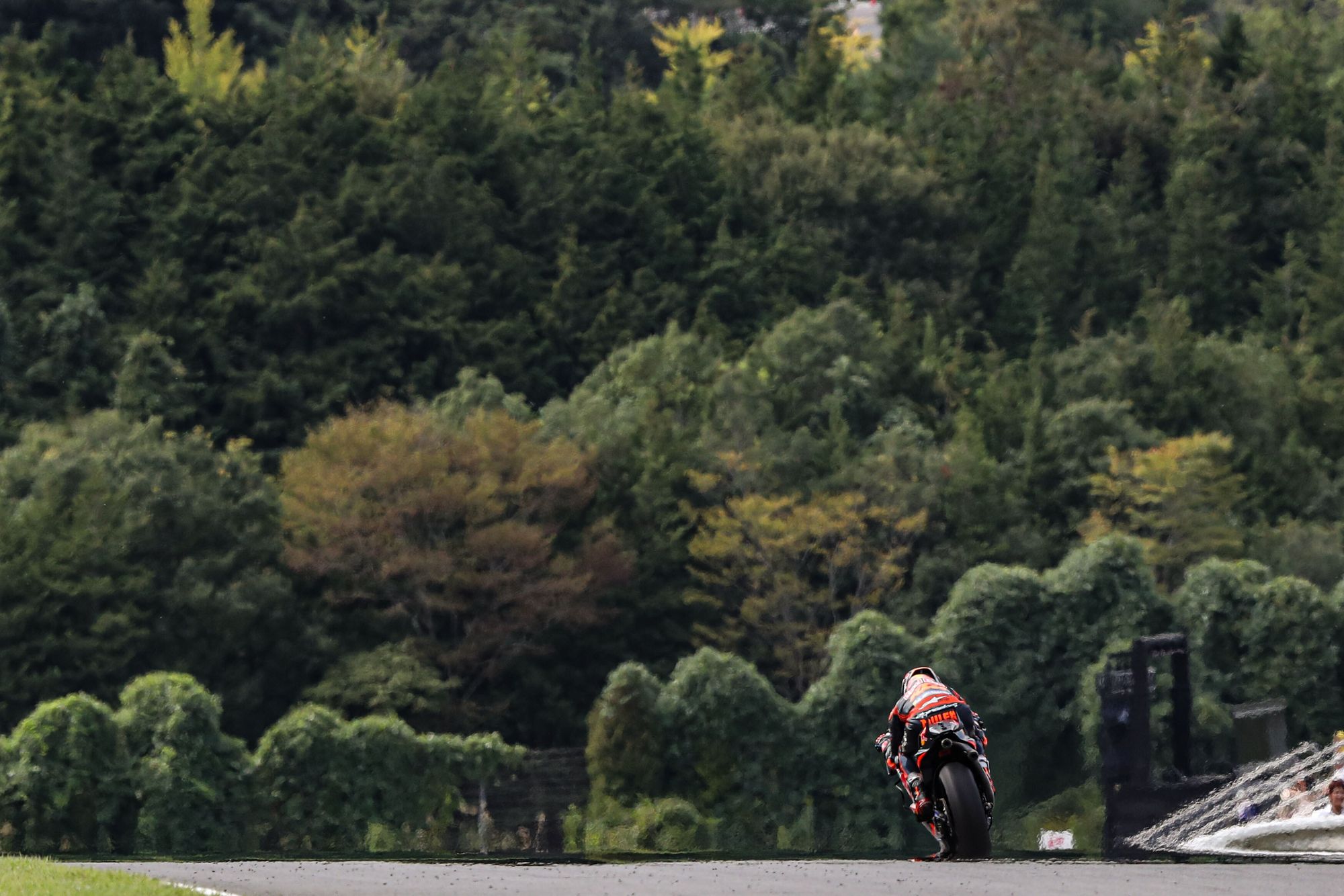 There were two more KTM RC16 riders who punched their tickets to Q2 on Friday alongside Binder, although both Miller and Pol Espargaro, riding a Gas Gas-branded machine, did their laps with the older chassis.
For Miller, who admitted he "managed to scrape through by the skin of my teeth", this wasn't necessarily planned - but his carbon chassis was not available for a late time attack due to a crash.
The Australian had fallen off at the end of the back straight, leaving the carbon chassis with what he described as "normal crash damage" that couldn't be repaired in-session but will be fixed for Saturday.
But while his fastest lap was done with the "old faithful" KTM chassis, Miller continued to be complimentary towards the carbon version and what it's done for his confidence amid a recent slump.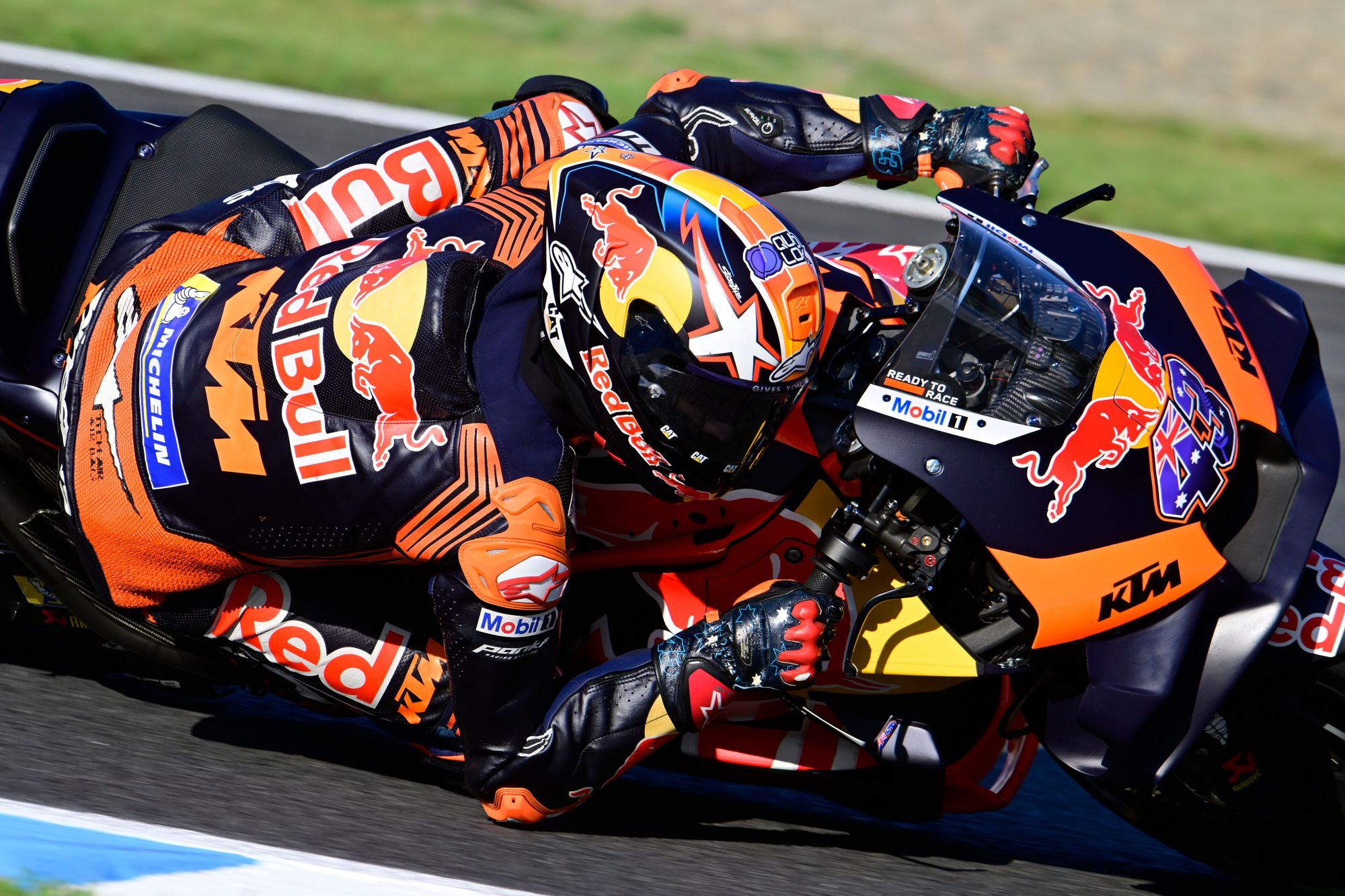 "Hopping on that new thing kind of reminded me of how I was feeling finishing on Monday in Misano," he said. "Fingers crossed we can keep that going for the rest of the year.
"Feels good, we've made a step, and are able to challenge these guys again in terms of grip, and the areas we were searching for, I think we made a decent step.
"Obviously we've still got a lot more work to do in terms of electronics, but in terms of mechanical grip we've found quite a bit today and that's definitely a positive for us, both myself and Brad."
While the chassis is currently unavailable to the Gas Gas-badged Tech3 team, Espargaro said he hopes this will change sooner rather than later - along with bringing him back up to current aero spec. This, Espargaro admitted, was a consequence of the crashes he'd had and therefore something he acknowledged as his fault.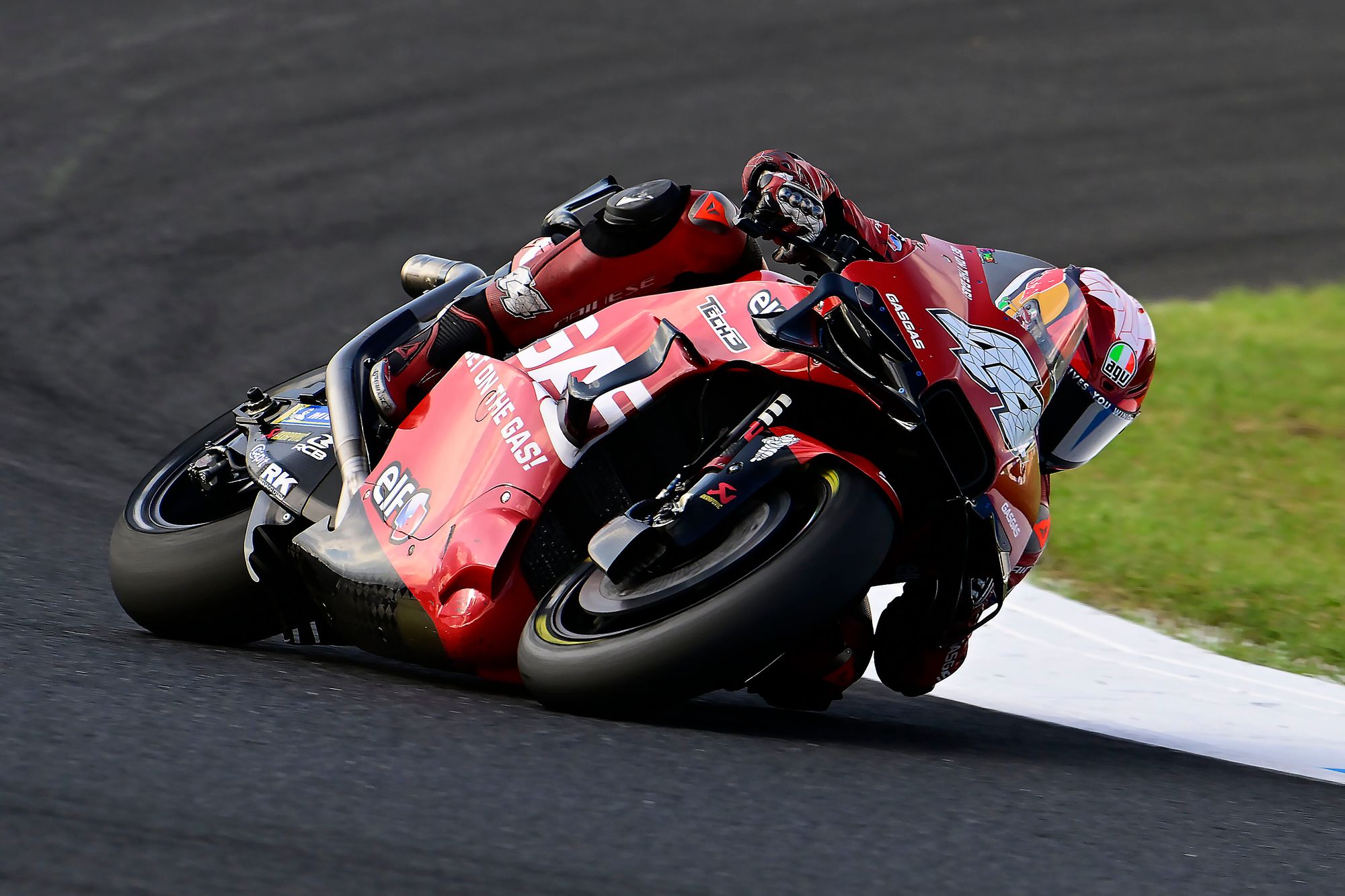 "It's important, days as today, that Brad has been very fast - it's not that he's been very fast because he's using this aero and this chassis, maybe yes or maybe no, we don't know.
"But it'd be good at least to sit down and to compare. Now I'm a little bit far from it because there's many things pretty different.
"Anyway I'm very happy that the factory KTMs are going so good. Because it means that the future is nice."
That last point seems indisputable. For not only is the body of evidence building of the carbon KTM chassis being a very nifty addition indeed, but the speed at which KTM has made it available for race weekend use shows why it would be unwise to bet against it finally asserting itself as a true premier-class powerhouse in the coming years, or even months.