Honda MotoGP riders Marc Marquez and Joan Mir have offered vastly different views on the prospect of racing the 2024 prototype bike their employer debuted earlier this month.
An early 2024-spec RC213V chassis - for now without a new engine to go along with it - was raced by Honda tester Stefan Bradl in the San Marino Grand Prix at Misano a fortnight ago, before being trialled by all of Honda's full-time riders (apart from the still-injured and Yamaha-bound Alex Rins) in the post-race test.
The initial reactions were lukewarm, particularly from Marquez and LCR's Takaaki Nakagami, but Mir did at least float the idea of having the prototype for the rest of the 2023 season already as effectively an extended test for 2024.
This is allowed by the regulations, given the new chassis still fits the current engine (which is the season-homologated bit) - but Mir's enthusiasm is not necessarily shared by his peers.
And it means that, though Mir and Marquez are at odds over the best course of action for the rest of 2023, they are also both clearly not particularly satisfied - for different reasons.
Mir wanted it in India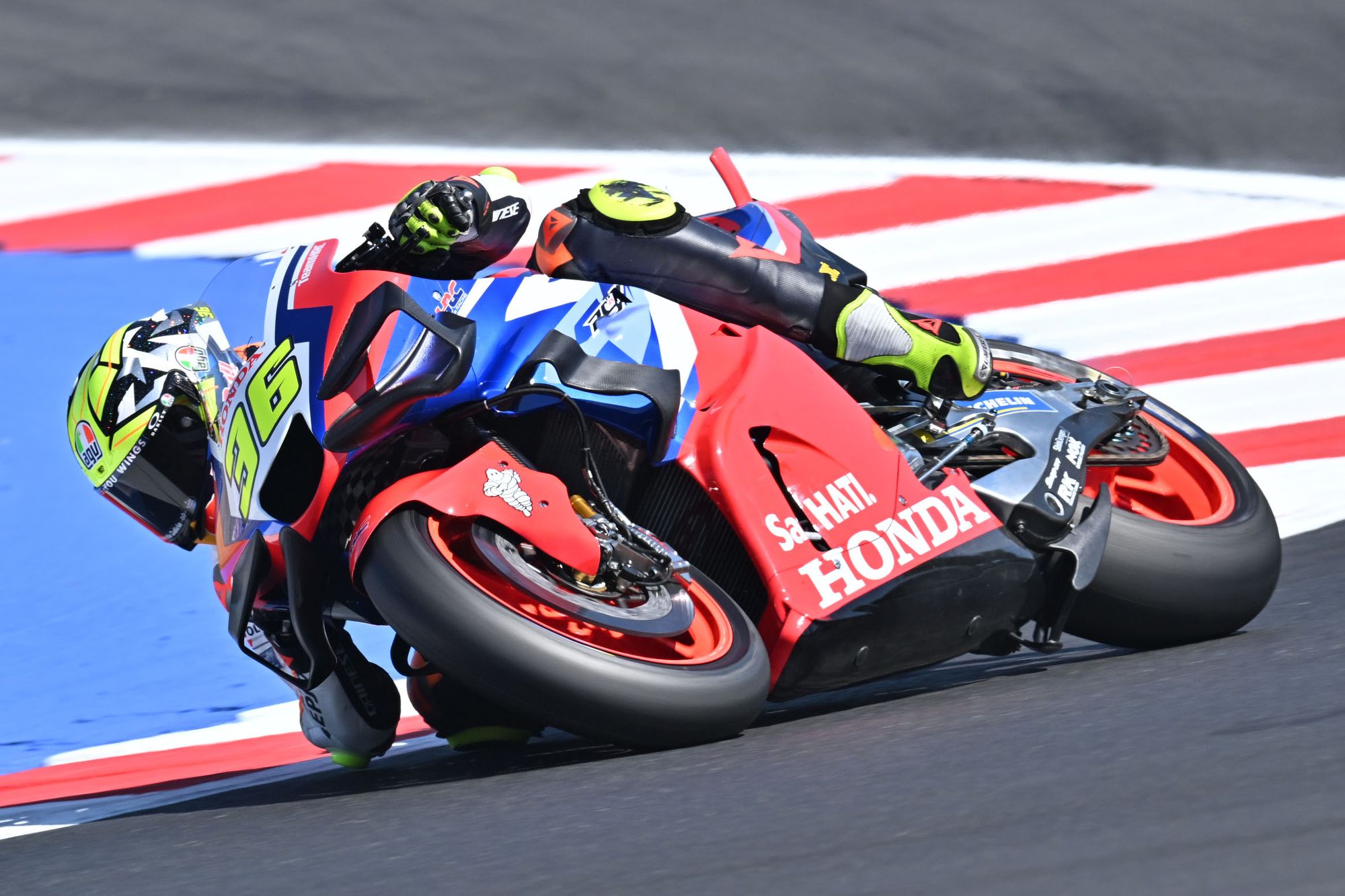 The 2020 champion Mir, who's joined Honda from Suzuki this year and has had an utterly miserable time on the RC213V so far, reiterated in India that the prototype bike was "a little bit better" - a "first step in the correct direction", though still "not where we want to be".
And in that context, Mir struggled to hide his disappointment that the prototype wasn't made available for him to race this weekend at the Buddh venue - and expressed hope it could be available for Honda's home race at Motegi.
"We didn't receive the bike here. Honestly, I expected it but we don't have it. We will make the weekend as the previous ones. So we will struggle, that's it," Mir said matter-of-factly.
He indicated he had specifically made the request but "they [Honda] said they had some trouble on the transport to Japan because they wanted first to send it to Japan, then here. Well... well, it is like it is".
Mir said he had seen a gain in terms of used-tyre pace and that it was "a shame" not to be able to further verify this here.
"For my height and everything, I was able to be more comfortable," he said of the prototype, which offered a different riding position.
"Then this always makes a huge step, because anyway if the chassis is working the same but you are in a better position on the bike, more comfortable, you will turn more, you will have more natural grip straight away because you are on the position, no?
"I think that is positive for me. But, you know, we don't have it here so I don't want to speak so much because we don't have it."
Asked by The Race whether it would've been better to have it even if it turned out it wasn't actually the right direction to pursue, Mir said: "Exactly. I think makes sense.
"Because we know the potential of this [current] bike, I know how I can do [with it]. So... the other one will be not worse. So if I feel better, we can get some positive information, to say, 'Oh, in that area we improved a lot, and there we are not so good'. But sometimes it is what it is, and you cannot do so much things."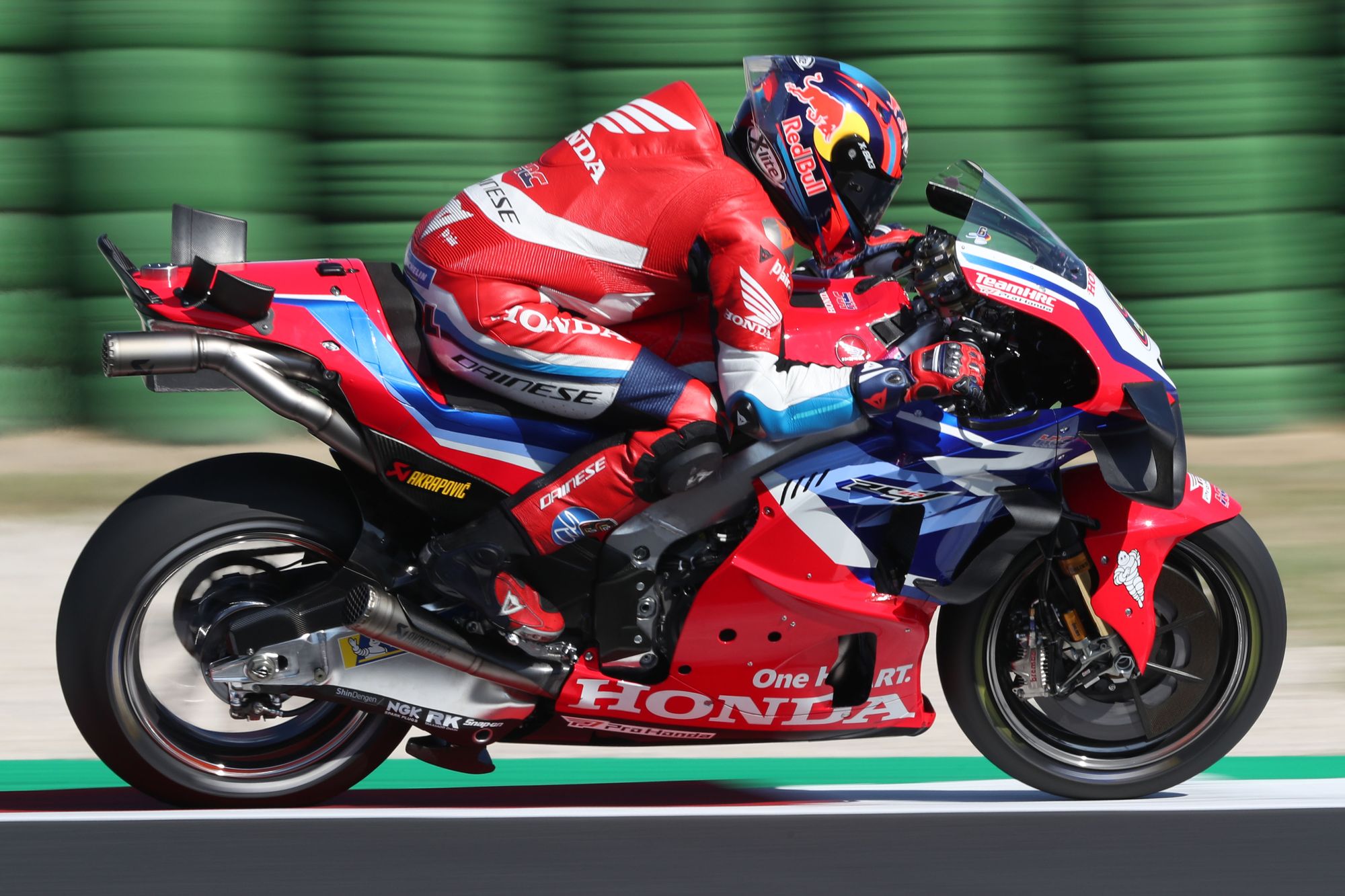 Bradl is also present in India, set to compete as LCR's injury stand-in for Rins - which he will also do at Motegi.
He likewise does not have the 2024 prototype available this weekend - but jovially dodged the questions on how he felt about it.
---
Mat Oxley, journalist: I assume you're going to be riding the normal 2023 bike...
Stefan Bradl: Yes.
MO: Has there been any kind of discussion, like, 'Why don't we just run you on the 2024 bike'?
SB: Yeah, but I'm not the right person to ask this question [to], you should ask to some people that have power to decide something.
MO: Would you think that would be a good idea?
SB: I think it's a good idea that you ask these people!
---
Marquez sees little value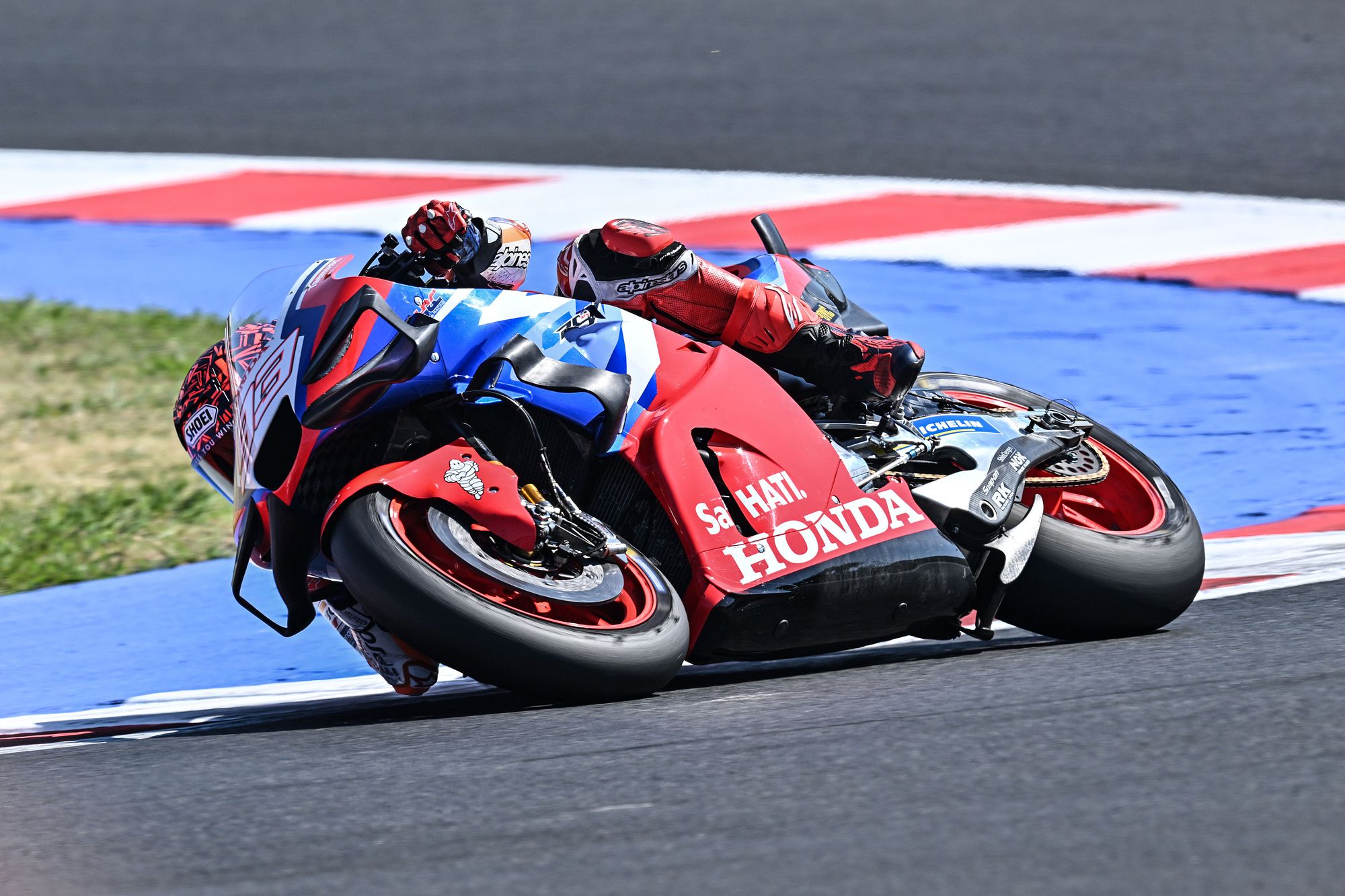 Six-time champion Marquez, however, made his opinion clear in the press conference on Thursday at Buddh that he had no plans as it stands to race this prototype anywhere - and hinted very strongly that he sees little value in it.
"We will start with the same bike as we raced in the Misano race, because it was the best feeling I got," he said.
"It's true that we tried the new proto, some interesting things but in the end the performance overall was the same - or in my case a bit worse.
"Let's keep riding with the one we know. And if I have to try a few things that they bring in the future, I will try, but at the moment I just keep focus on what I have."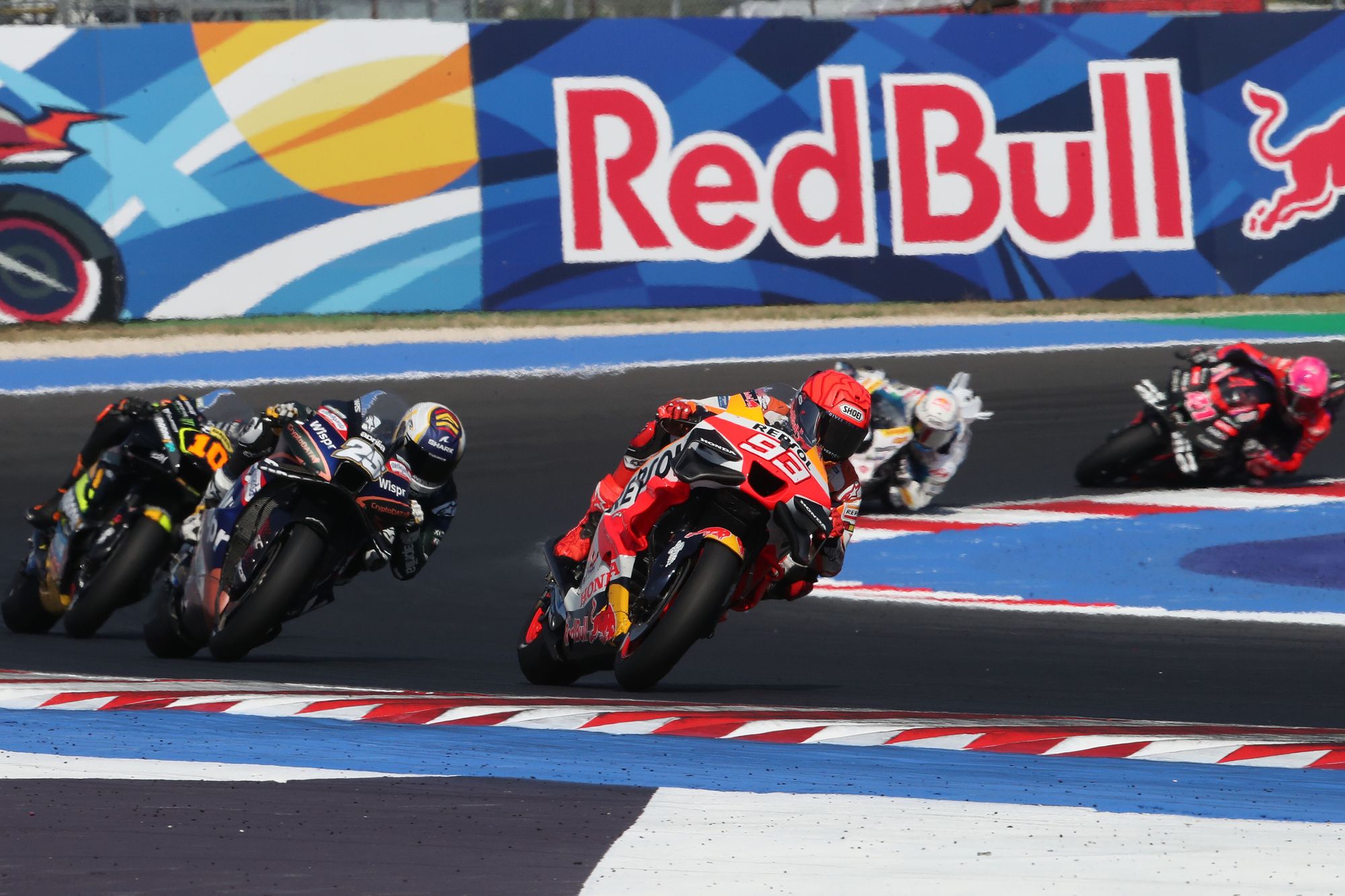 This came after a San Marino GP that Marquez described as "really positive - strange to say, because we were seventh", pointing out even though his pace on Sunday faded through fatigue that "step by step, at least during the weekend, maybe one lap, maybe two laps, maybe 10 laps, we showed that the speed is there".
When asked by The Race about Mir's and Bradl's comments, Marquez acknowledged there was a difference of opinion within the Honda rider ranks.
"In the test, we were two and two. Me and Taka were a bit like we preferred the other one, and Stefan and Mir preferred the new one.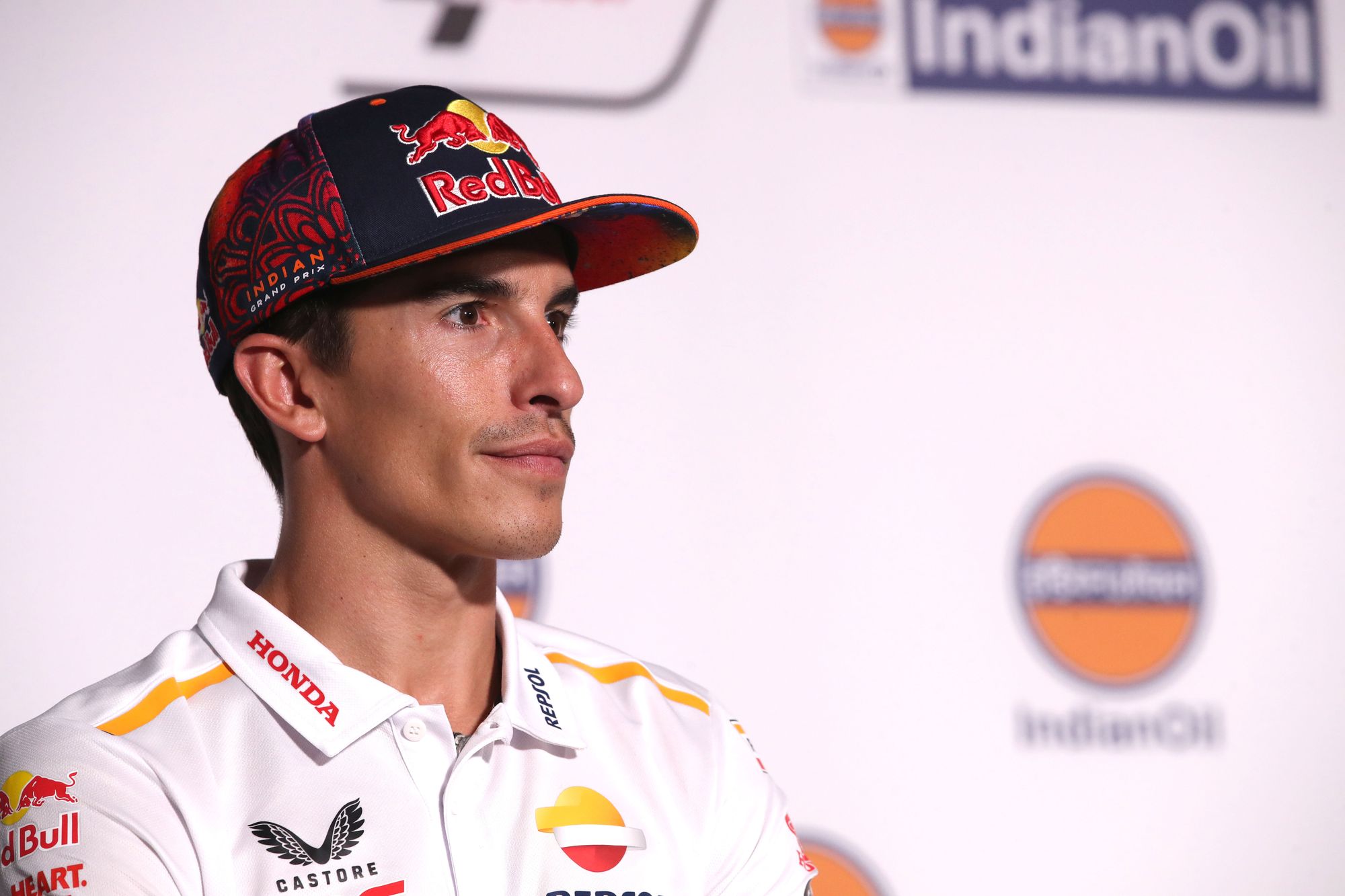 "It's true that in the end if you prefer the new one and you finish in the top of the standings, then I can understand - but it's not the case at the moment.
"What I say is that it's not enough to fight for the top positions for next year. Can be a bit better, but we are not looking for one tenth. We are looking at six-seven tenths per lap. It's there where we need to change.
"And for me doesn't matter to ride a bike one tenth faster or slower. We need much more. So, this is my opinion, and just I keep working to improve that and to keep pushing.
"And another point is, you don't have the same riding style in a test, especially in the afternoon that there's a lot of rubber [on the track] and you can use a lot of banking, than on the race week."
Marquez said he "felt different on the bike" but with no impact on performance, suggesting perhaps that he felt the less-familiar riding demands of the prototype were not worth putting up with if the laptime gains weren't there.
The debut of the prototype was supposed to be a big moment for Marquez's Honda future, with the MotoGP paddock waiting with bated breath to find out whether the six-time champion will commit to seeing out his current Honda deal or make a real push to defect to the potential destination of Gresini and its year-old Ducati.
Marquez said during the Buddh press conference that when it came to 2024 his "ideas are the same as one month ago", and that he had no news to share.
The Race says
Valentin Khorounzhiy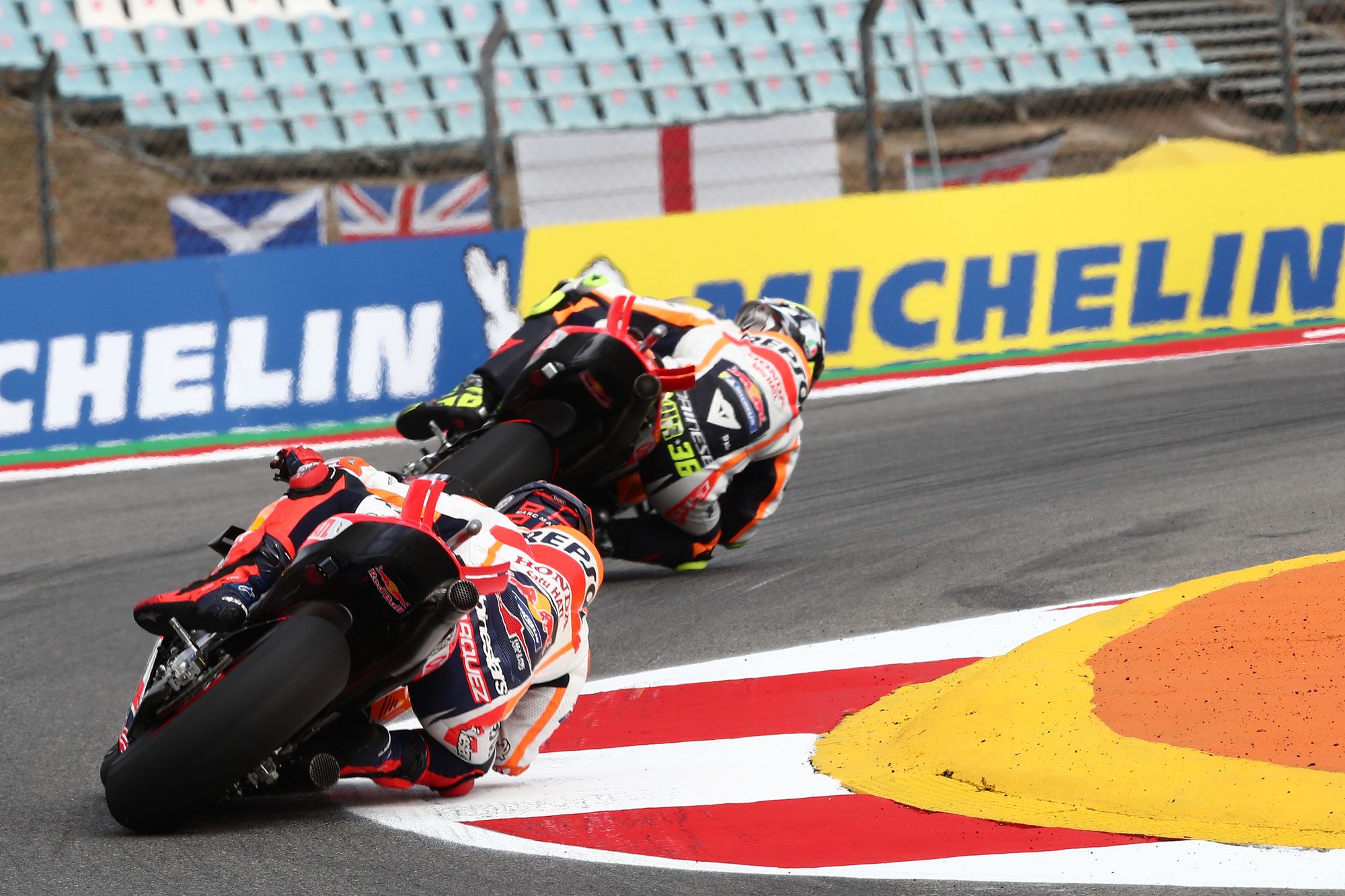 Honda is a big enough manufacturer to accommodate different demands from two factory riders - but when those demands are contrasting in what is so clearly an existential point, in which foundations need to be laid for a long-overdue programme rebuild, surely this kind of thing can't help but take on a new significance.
Both of these riders have publicly flirted with, or at least acknowledged a possibility of, a future elsewhere - as early as 2024, despite being under contract. Both of these riders have had many a harsh word to say about Honda's bike development right now. One of them, though far from spotless this year, is performing. The other one blatantly is not.
There have been suggestions from Honda riders - past, present and (if you read between the lines a little) even future - of there being a certain developmental disunity within the rider line-up. Whether that's a distinct general trend or not, this is certainly an example.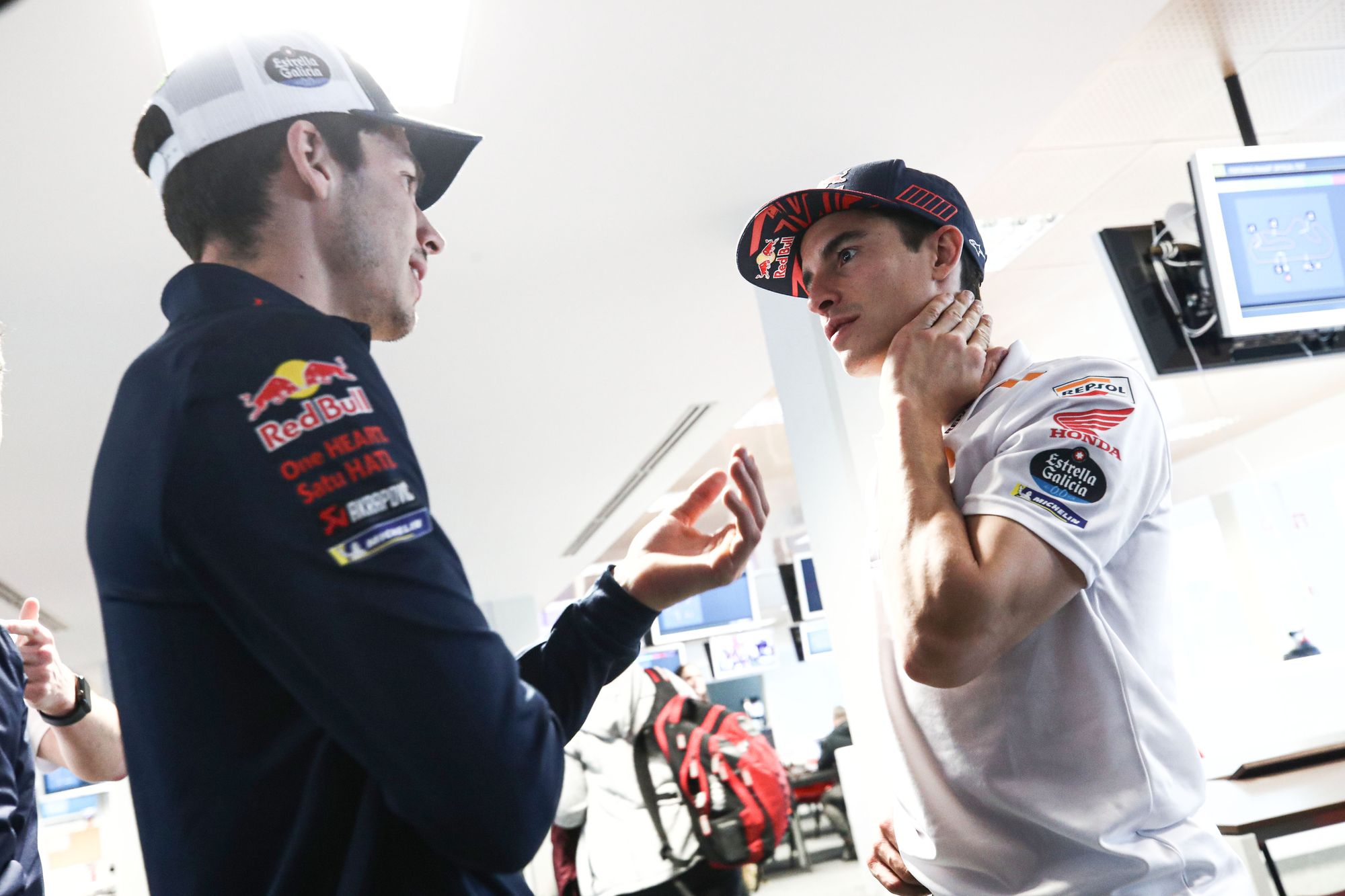 Mir wants to be racing the Honda prototype. Marquez, it seems, wants it out of sight and out of mind.
Mir may have publicly committed to staying with Honda - albeit with a pretty clear caveat of 'if they meet me halfway' - but he really does appear at his wit's end. His assessment of the upcoming weekend - "so we will struggle, that's it" - is clear-cut evidence.
Therefore, what Honda will do at Motegi, when Mir hopes to get the prototype for racing, will be very telling. Maybe the path of least resistance will be giving the prototype to Mir only - but how would Marquez take that, given that it seems pretty clear he would expect it to be all hands on deck to come up with something else?
As if Honda didn't already have enough on its plate, this suddenly looks like a curious puzzle to navigate.