The prospect of Marc Marquez joining the Ducati ranks for the 2024 MotoGP season is a tantalising one given his current absence from the front of the field amid Honda's struggles.
Perhaps it's even more intriguing because he wouldn't be walking into one of Ducati's best seats, but getting what will by then be a year-old satellite Desmosedici at Gresini.
How would Marquez actually fare on that bike? What would it mean for the rest of Ducati's line-up and structure? And for the once legendary Honda team he'd be spurning?
Here are our writers' thoughts:
HE'LL LEAVE AFTER ONE YEAR
Simon Patterson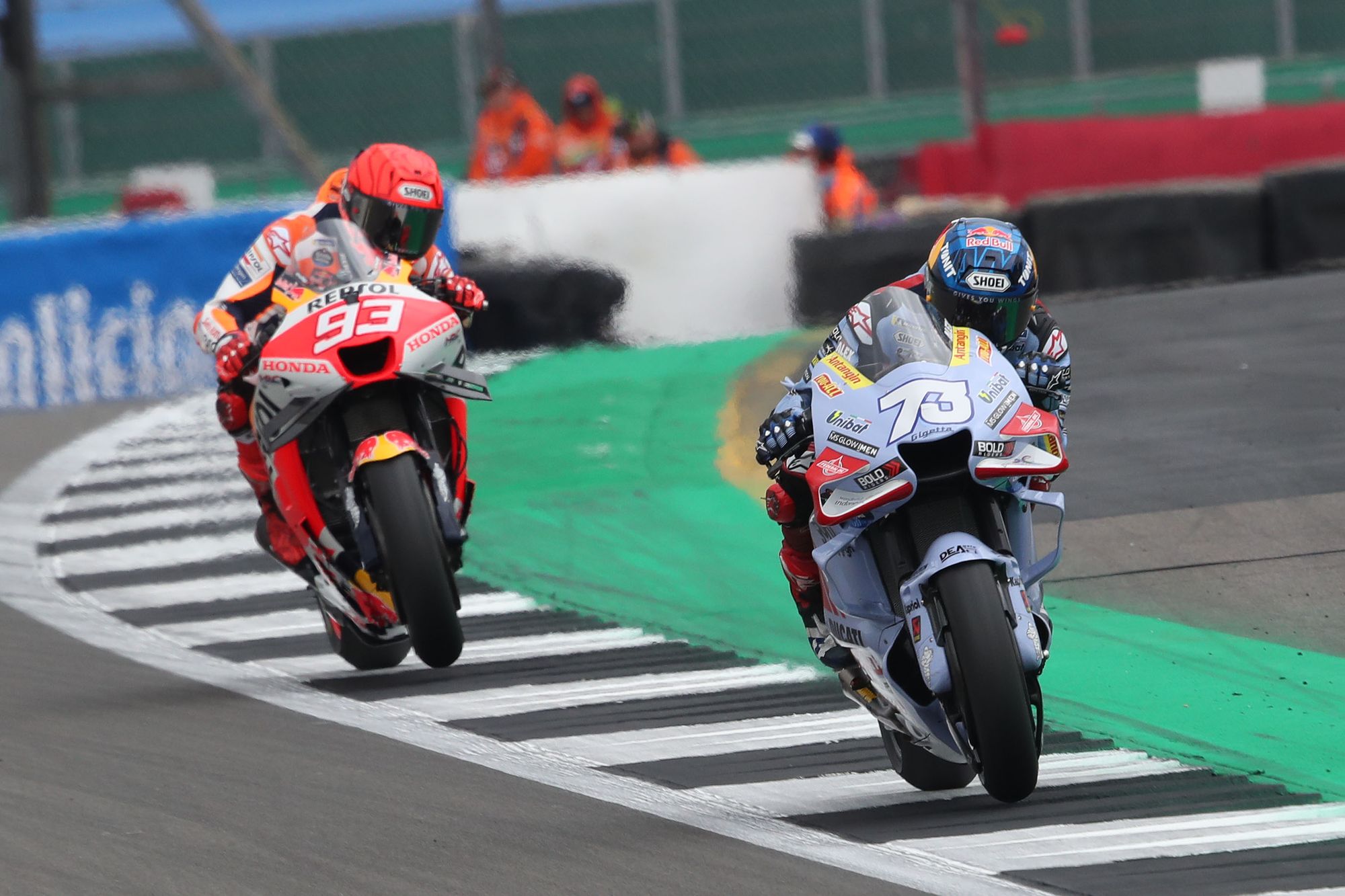 There's one thing about Marquez switching to a year-old Ducati for 2024 that the factory has to be well aware of, and that might explain some of its hesitation to fully commit to a deal to steal him away: the knowledge that this is absolutely going to be a one-and-done contract before he moves on to brighter pastures for 2025.
Right now, he needs a lifeboat to escape the sinking Titanic that is HRC, and he'll take anything he can to get away from it, even if that means jumping onto a year-old Desmosedici in a third-tier satellite team with not a lot of money compared to many of its rivals.
But, come the end of 2024 (or more realistically, only a few races into the new season) that'll change, with most of the grid's contracts expiring and every factory squad suddenly in contention to sign up the six-time MotoGP world champion.
And Ducati remains the one with perhaps the least need for him, thanks to a stacked talent line-up of names such as Pecco Bagnaia, Enea Bastianini, Jorge Martin and Marco Bezzecchi all already in contention for fresh factory deals with it.
Plus, while Marquez might be happy enough to take a year-old satellite bike for one season, that's likely only to help him escape.
It's hard to imagine that he won't get offered far more attractive deals on bikes that, at least by then, he might see far more development potential in - like, for example, KTM's RC16.
Joining KTM would in a way close the circle of his career by taking him back to where he began in grand prix racing and it's a deal that would of course be heavily financially backed by his personal sponsor and KTM factory team partner Red Bull.
So Ducati has to know that any Marquez deal it can make is a one-time-only offer.
THIS CAN BE LEGACY-MAKING FOR BAGNAIA
Josh Suttill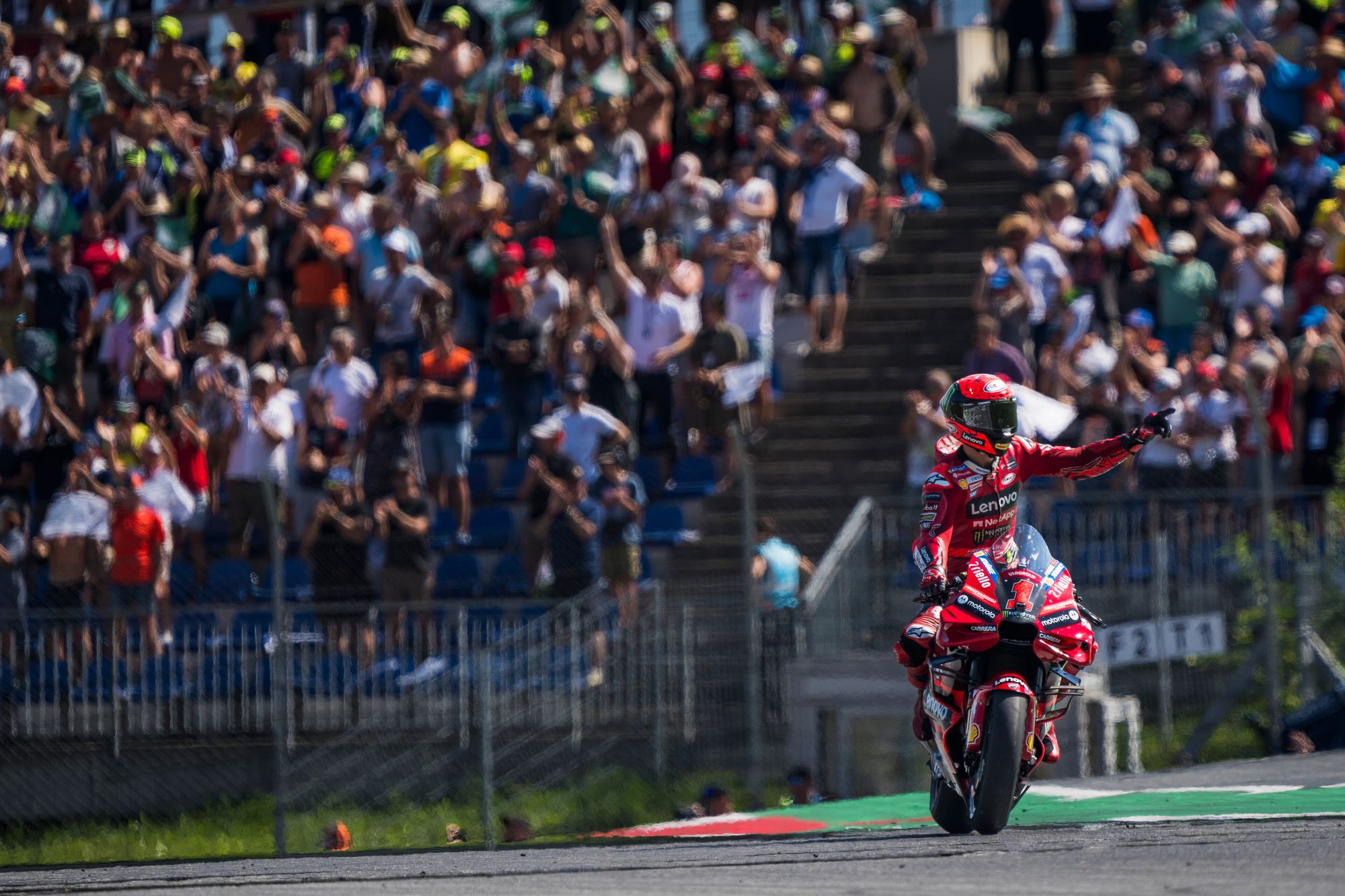 Underrated is an overused term in sport but I do think Bagnaia's merits are often overlooked in the context of Ducati's supremacy and the lack of a proper title rival.
Marquez on a Ducati can change that. Yes, Bagnaia would have the factory advantage over him but if Marquez is unable to produce the title-winning consistency Bagnaia has since the second half of 2022 then that will say a lot about the job Bagnaia has been doing.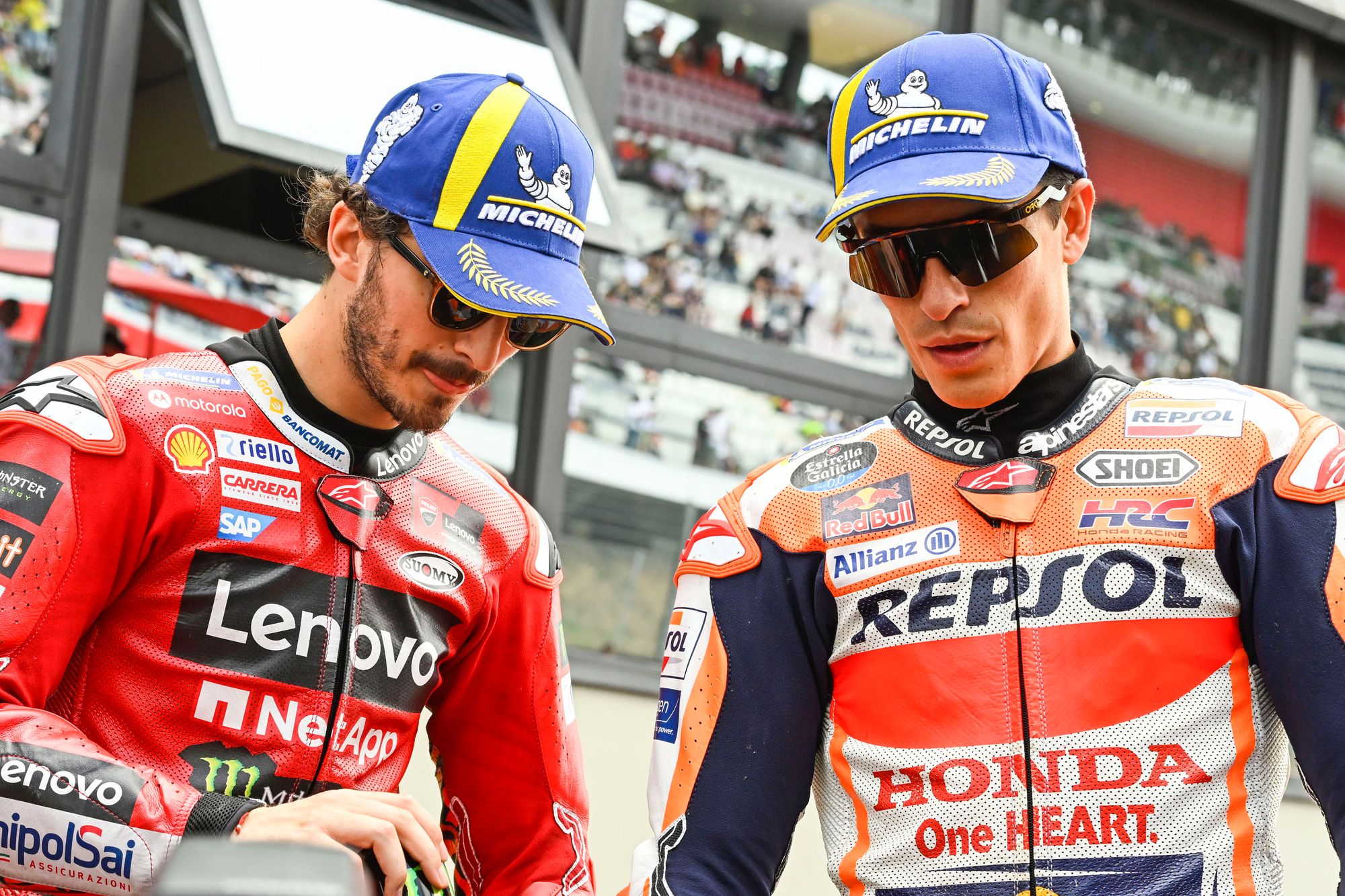 Of course, it's a big risk - and Marquez will be far from the only 2024 title threat - but the upside is far bigger. After all, go toe-to-toe with Marquez and lose and you're only losing out to possibly the fastest rider in the championship's history.
You can make a similar argument for the likes of Bastianini, Martin and Bezzecchi too. They'll all still have their own environments to flourish in and prove that they - and not Marquez - are the future of Ducati.
THIS ENDS A HONDA MYTH
Glenn Freeman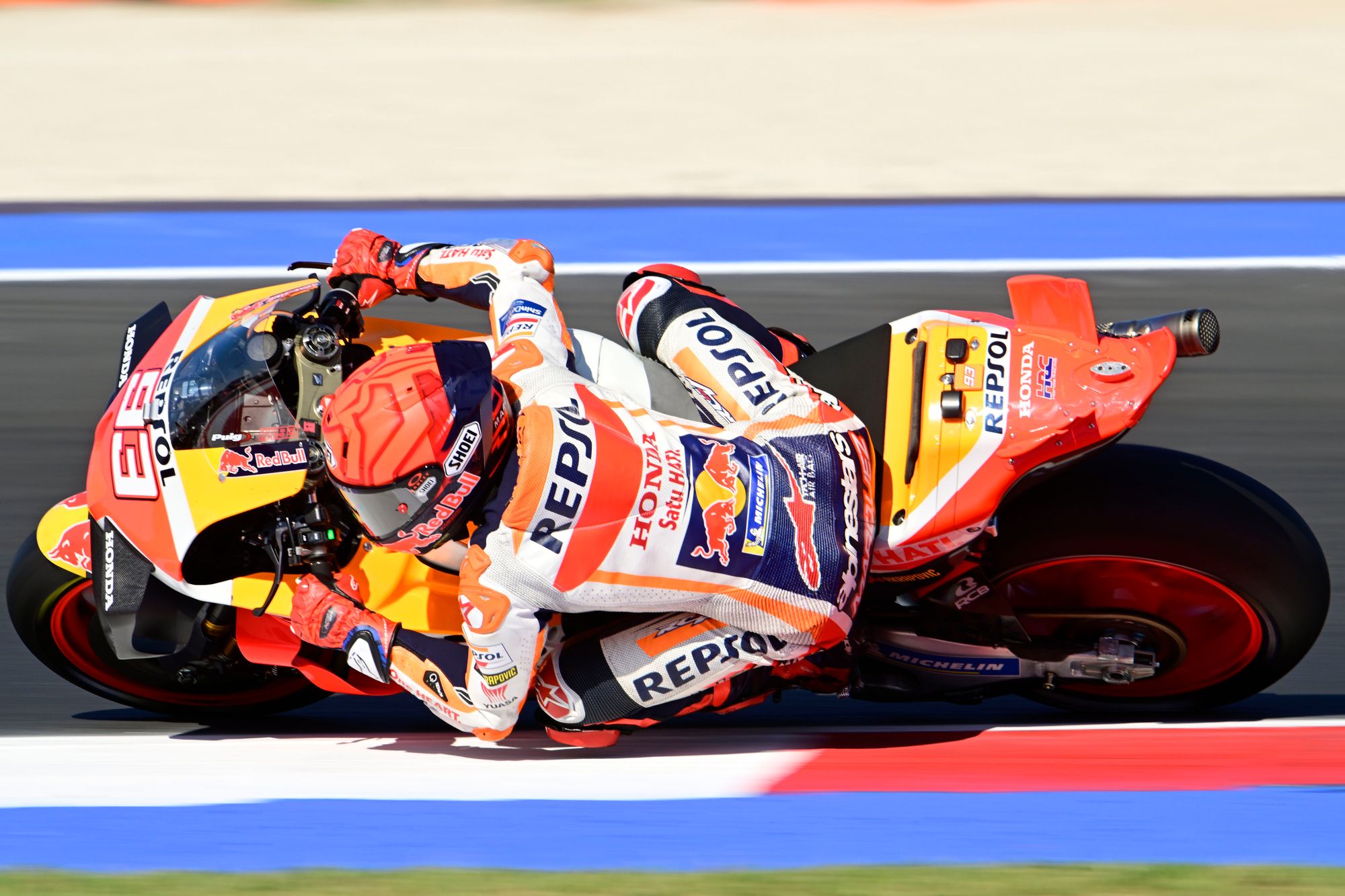 Marquez needs to leave Honda ASAP, and this needs to be the end of anybody else high-profile thinking that the chance to ride a works Honda is too big to turn down.
How many times in recent years have we heard things along the lines of 'Yeah but rider X had to go there... It's HRC, and you can't turn down HRC'. Well, yes, you can. And you should, particularly if you are already a MotoGP top-liner.
Honda needs a rebuild, and it's not going to get that while the focus is all on how much it's letting its megastar down.
So as much as Marquez needs to get out of Honda, long-term there could even be a benefit to Honda if it loses the intense pressure of having an all-time great that its terrible bike turns into an also-ran.
THIS IS STILL ALL A JEREZ 2020 HANGOVER
Toby Moody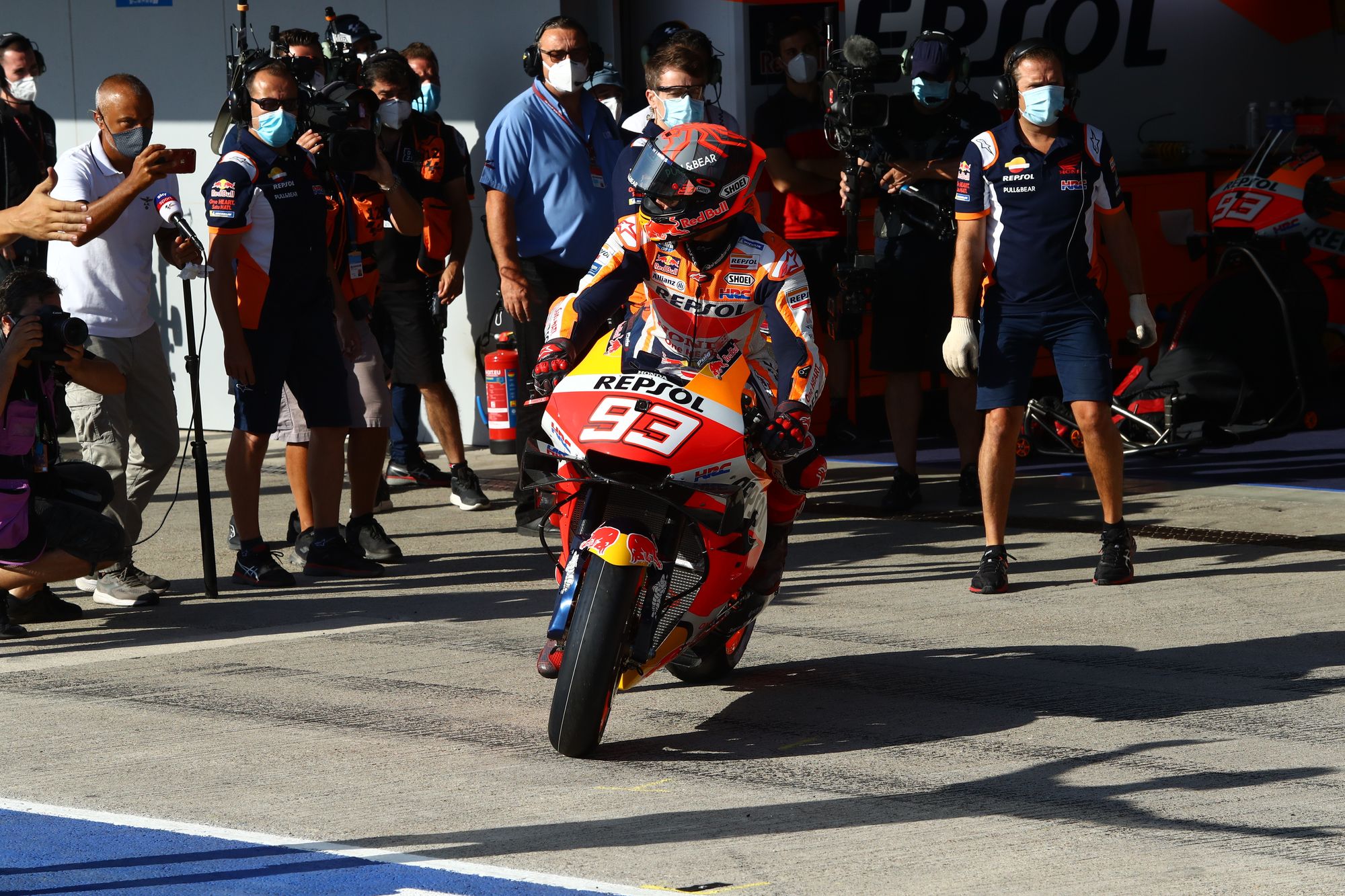 There he was at the track he'd won at eight times on the trot and he was crashing five times, the crowning moment being as the dust cleared to reveal the most spectacular rider in the championship with his arms out in the pose that said, "What the hell is going on? This has got to stop". Or words to that effect…
That was the moment at the Sachsenring. That was it. Marquez and that bike. Over.
The next tracks were just to burn fuel at before getting to the Misano test but as much as you have to believe there was genuine hope, it probably took him under 10km to realise the 2024 bike he was trying was nothing like the golden bullet that he and HRC needed. He didn't even wear a team shirt to the media debrief afterwards...
None of us know all of the facts but boy oh boy wouldn't it be good to get Marquez on a KTM/Gas Gas. Bernie Ecclestone and Don King would have him on one, leathers designed, and a factory visit all done already, but for whatever reason that isn't happening which is a shame for everyone.
If Marc stays at Honda then here and now, everyone loses. Marc, the great HRC, MotoGP and the astute fans wondering why clever people can't make simple stuff happen, like move bikes when one's not working.
That leaves Gresini as the current hot favourite but will Ducati treat him as a customer or as a favoured child? Ah, the dilemma.
What is apparent is that here and now Marquez thinks he still has another title in him but really no one actually knows this.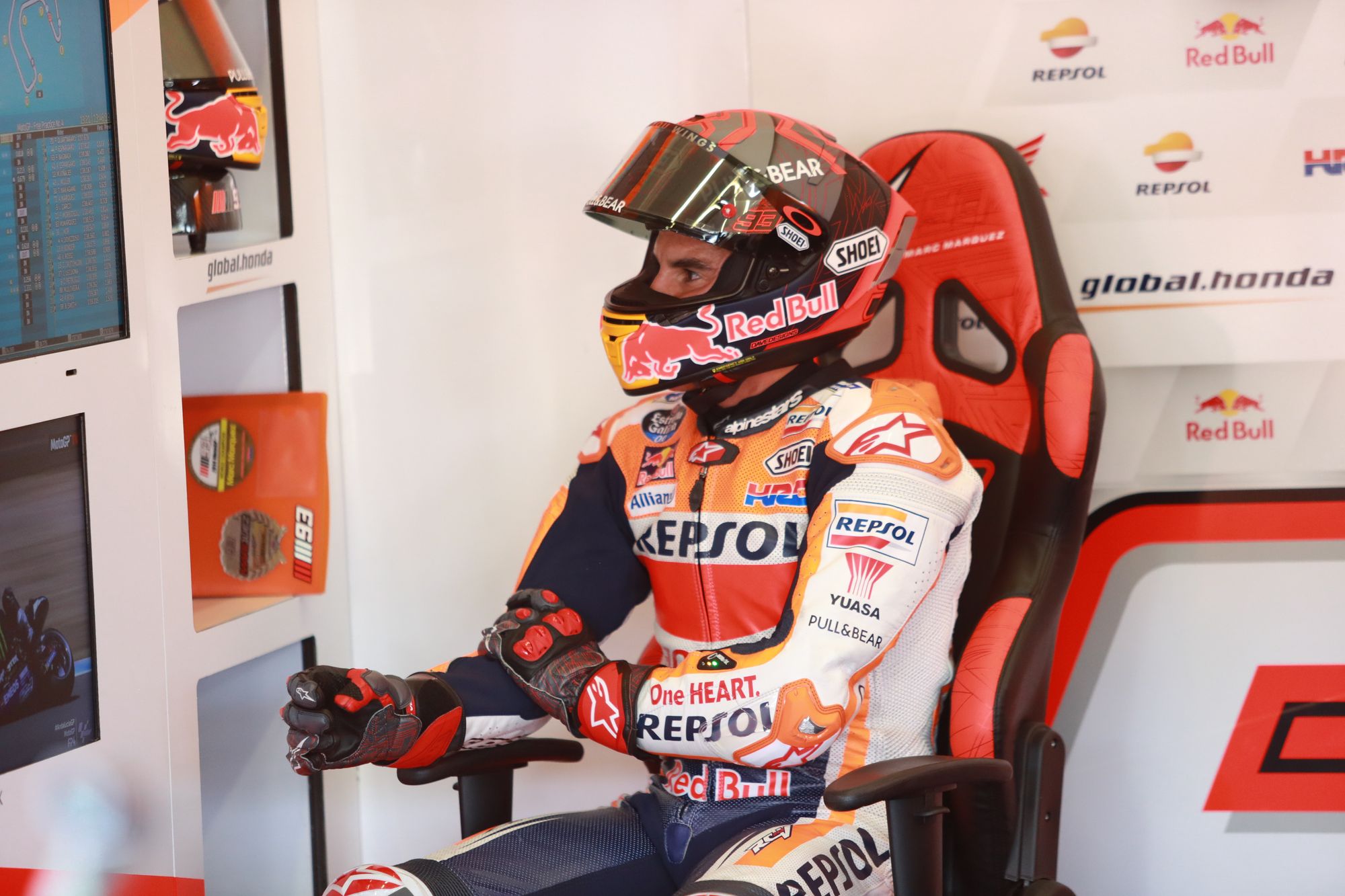 Sure, he never stood down but he's essentially been through a sabbatical since Jerez 2020 by not being able to ride anything at 100% or have a bike 100% underneath him. That's a situation Marquez has never experienced before in grand prix racing since starting with KTM in 125cc in 2008.
Whatever will shake out after all of this, there is still one overriding conclusion: you can't have major structural surgery on your body and expect to be able to ride a MotoGP bike four days later.
That's what happened in July 2020 after his Jerez accident and over three years later Marquez and HRC are still paying the price for thinking that riding a 300bhp, 158kg bike in that circumstance would be a good idea.
In haste for a one-off result he didn't need, it all got ruined. For all of us.
WHY STOP AT GRESINI?
Matt Beer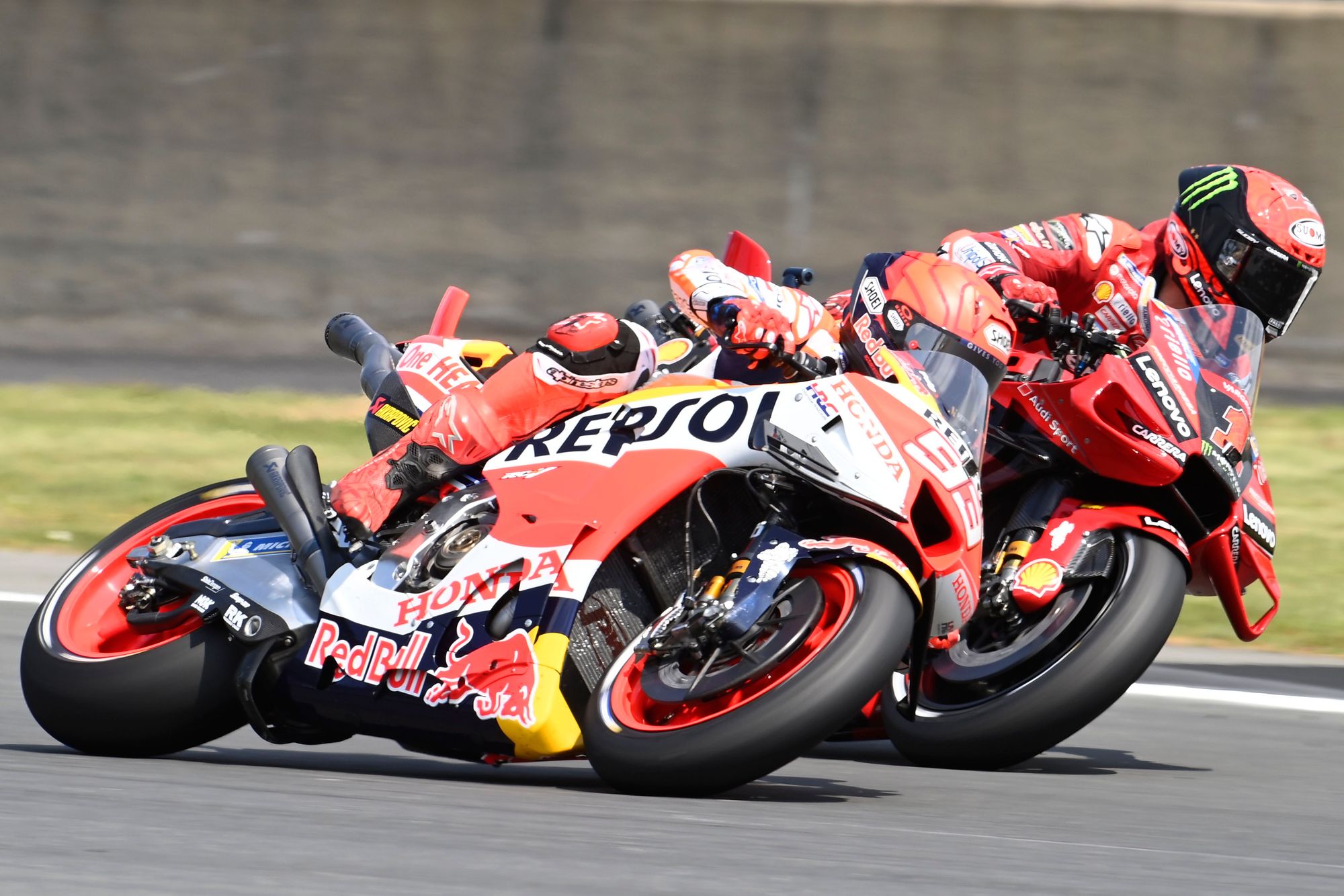 Wise colleagues are adamant any Ducati deal would only be a stopgap for Marquez and there's absolutely no chance of him working his way up from Gresini to the factory team.
But if he's competitive on a year-old satellite Ducati, surely it'll be too tempting for everyone involved to want to find out what he could do on the best Ducati and with the factory's full might behind him? You've got the greatest rider of the last decade on your books, why waste him if there's evidence he's still capable of his best form? The fact Ducati's not short of in-house talent already isn't reason enough to rule that out.
After all, one of the reasons this move is even a possibility must be because some of the most influential figures in MotoGP want it to happen (The Race understands Ducati CEO Claudio Domenicali is more enthusiastic than senior members of his race team, and Dorna must surely be keen to grease these wheels too).
Marquez on a Gresini Ducati not a Honda in 2024 feels like good business for MotoGP. If Marquez on a factory Ducati in 2025 feels like even better business, surely it'll happen?