Over the past few MotoGP race weekends, CryptoData RNF Aprilia rider Raul Fernandez has finally started to deliver on some of the promise that he had brought with him into the championship in 2022, fresh from a Moto2 title tilt.
It hasn't been an easy time so far for the Spaniard in his season and a half in MotoGP. Joining initially with satellite KTM squad Tech3, it quickly became abundantly clear that not only was last year's machine not up to speed, but also that there were more than enough distractions within the squad to keep Fernandez's mind focused on anything but racing bikes.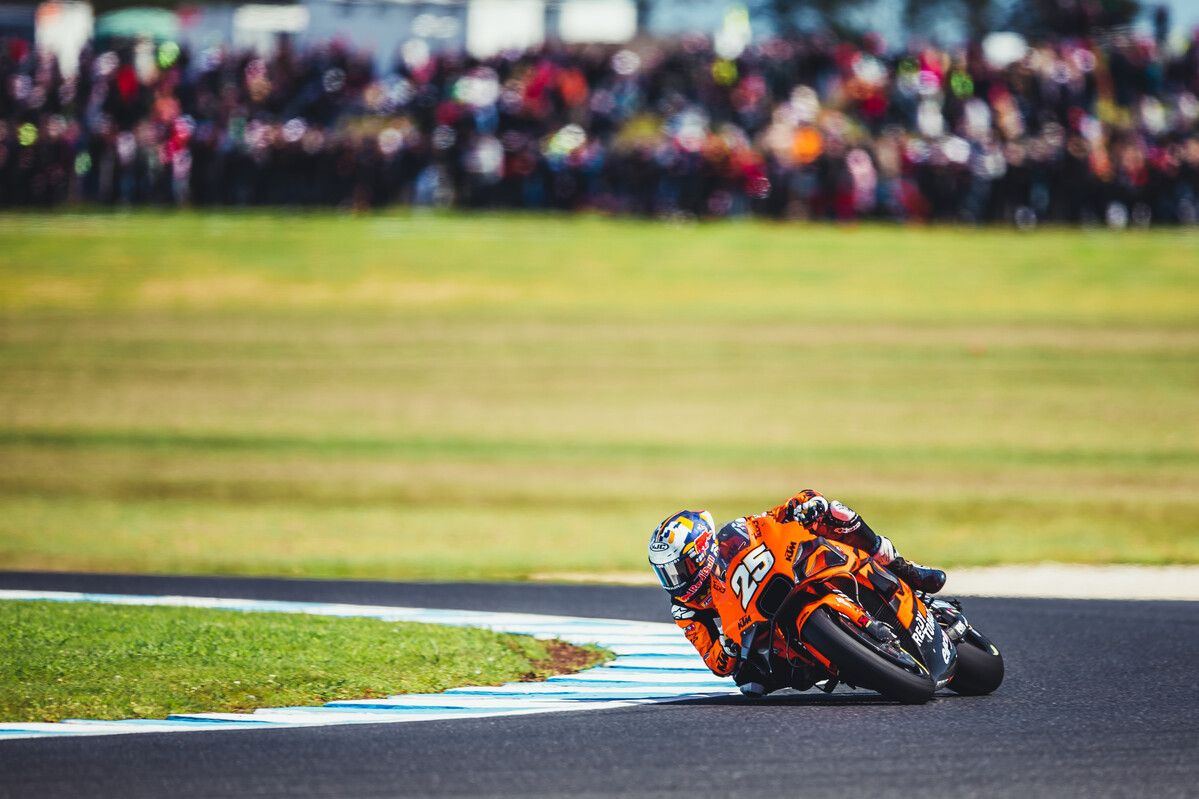 Caught up in mid-season contract theatrics (for the second season in a row) that saw plenty of speculation about his whole future in MotoGP even as he was trying to come to terms with the RC16 and manage a series of injuries, it meant a disappointing year for him, with only 14 points from 20 races.
Coming into 2023, things looked better, at least on paper. Away from the Austrian manufacturer and instead back with many of his Moto2 title-fighting team at Aprilia's new satellite squad, it was expected that there would be a learning curve for both rider and team - but there was plenty of promise nonetheless.
However, despite the pessimistic and morose Fernandez of 2022 being very much replaced by a far more optimistic character in the early part of this season, it still wasn't an easy ride for him, with a series of knockbacks.
Amid worsening arm pump, the debilitating condition that leaves riders without feeling in their hands and forearms while riding, he required surgery to rectify that problem - which, the surgery would reveal, was more severe than thought.
Requiring multiple incisions and the removal of a considerable amount of the lining of his arm muscles following the first occurrence of the condition at the opening round of the season, both his racing and his subsequent recovery suffered as a result.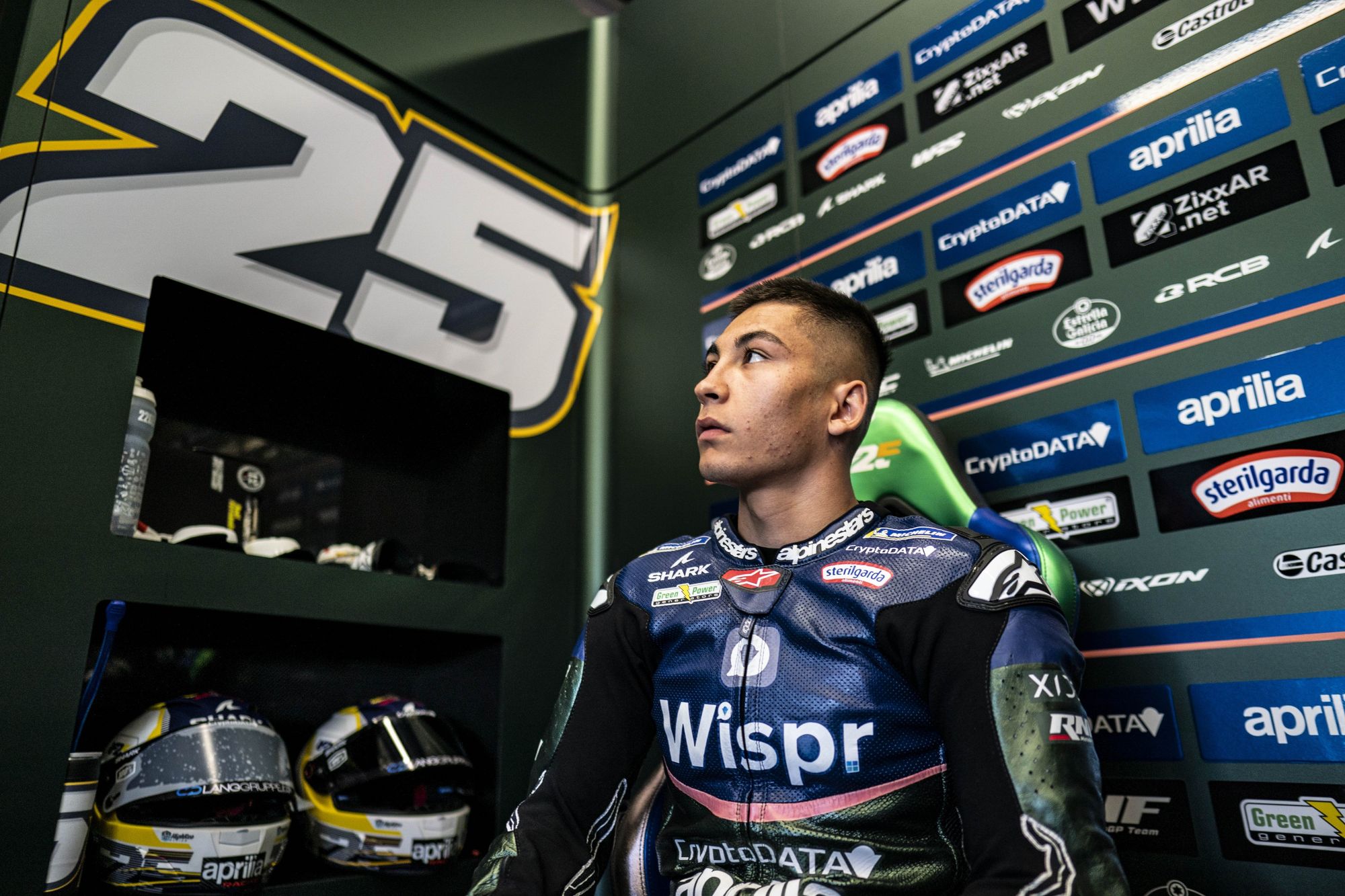 Finally getting to rest and recover during MotoGP's five-week summer break, though, he came out of it with guns blazing and ended the first race back at Silverstone in a career-best top-10 spot, adamant at the time that the result was, rather than a big step forward, instead just the result of putting together all the lessons of the season so far in one weekend.
He looked set to continue that form one race later at the Red Bull Ring, too, until circumstances outside his control took over, and a still-unspecified technical problem left him unable to finish the race on his year-old Aprilia RS-GP in the same race where team leader Miguel Oliveria was also forced to park his bike.
Things weren't any better next time out in Barcelona, when a failure in his front ride height device left a frustrated Fernandez with essentially no front suspension, ending a race where factory team boss Massimo Rivola claimed that his junior rider could have made it into the top six.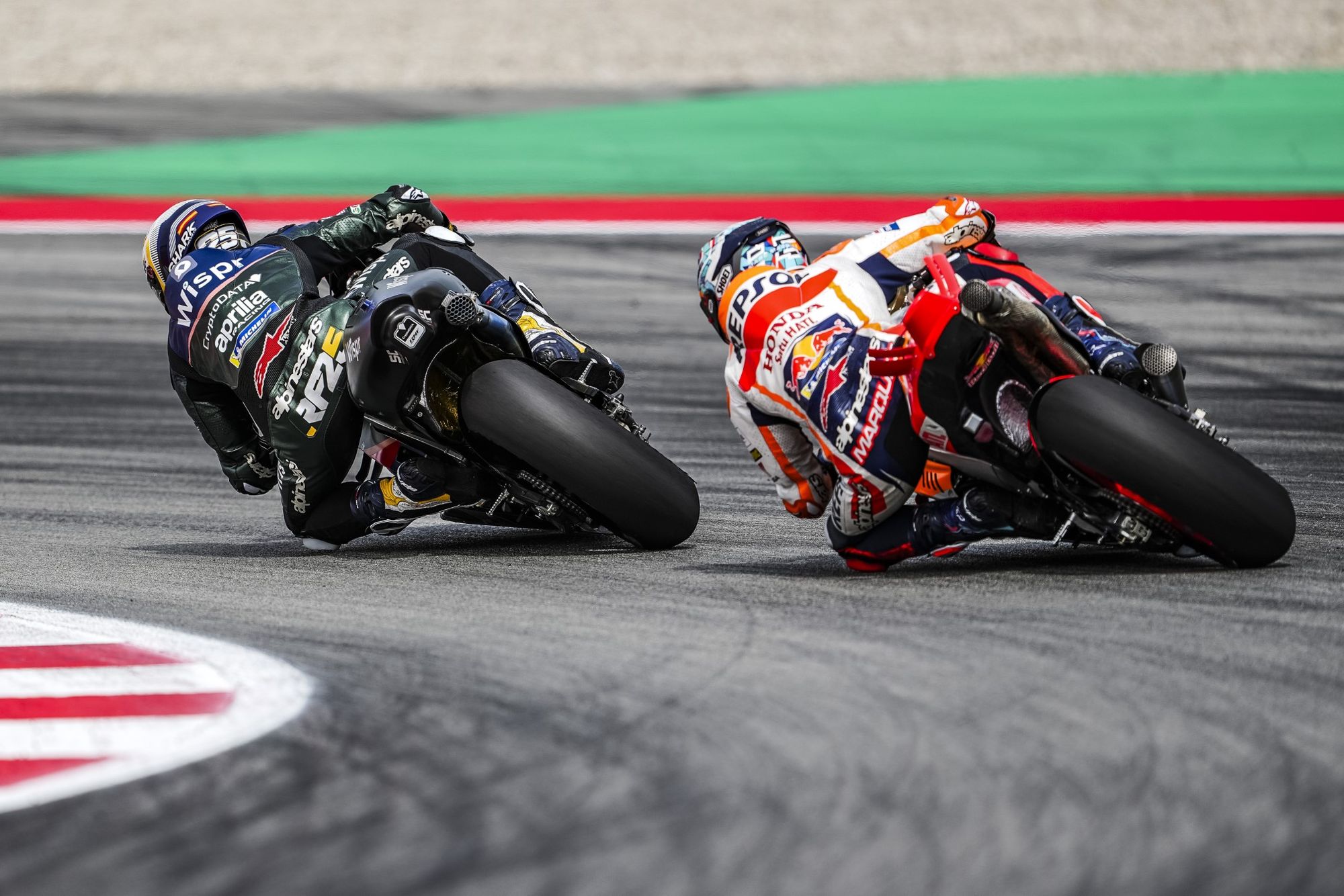 That meant that, heading to Misano, there was plenty for the Spaniard to be once again upbeat about even if his results hadn't been, to that point, what he was looking for. And, in a weekend free of mechanical issues, he finally delivered, beating team-mate Oliveira in the sprint race on Saturday before taking his first-ever top-eight finish on Sunday.
"I am really happy, honestly," he said afterwards. "At the end, we had some normal weekend and we saw that we had the potential to do something really good. It was an amazing race, especially the first part when I was behind the Ducati bikes.
"I'm really happy because this is the beginning of the history with Aprilia.
"Today, we had more, and in some moments I thought we could fight to be the first Aprilia, but when I arrived to Maverick [Vinales], my front tyre was on the limit and I had a warning that the front tyre temperature was too high.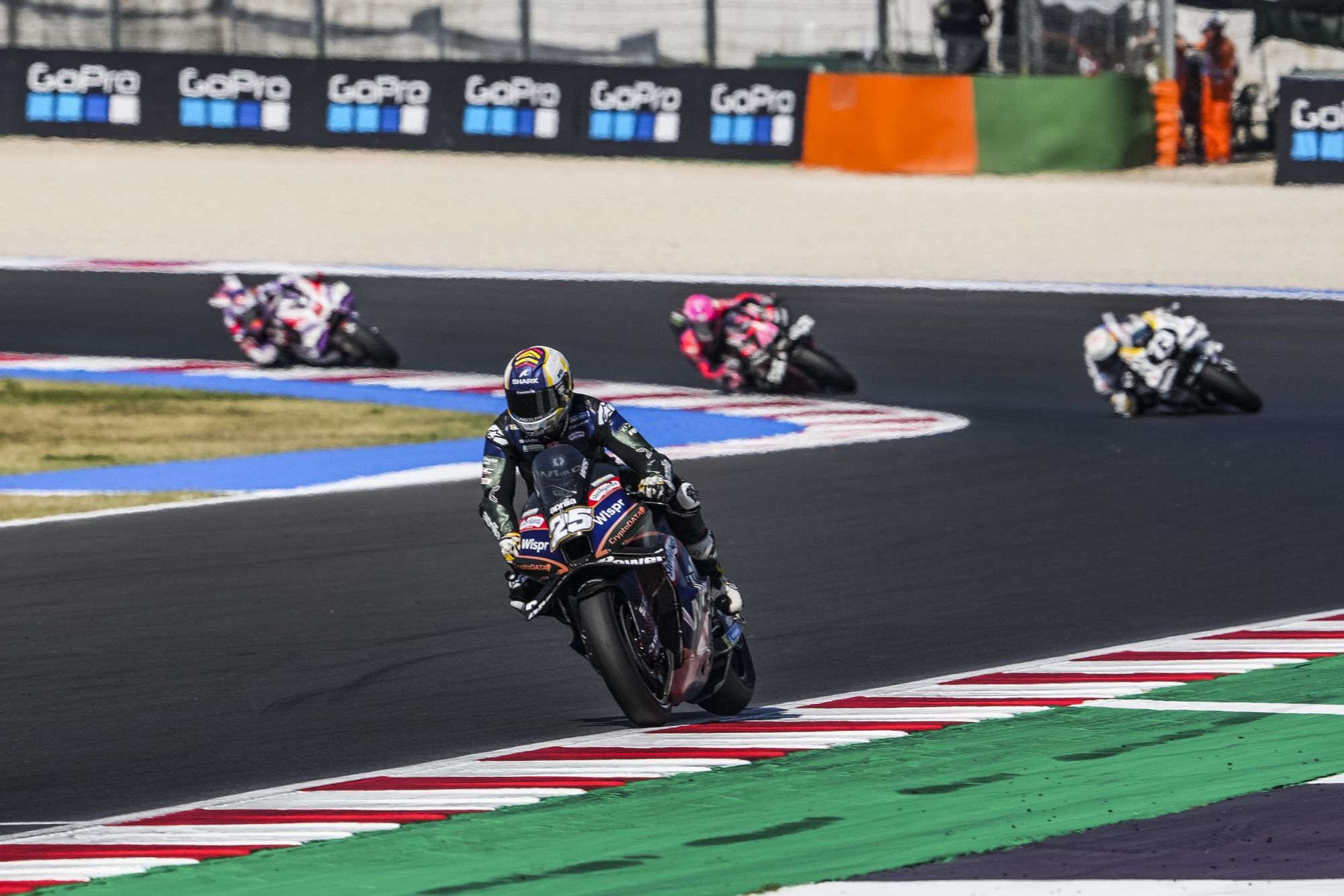 "The last two races, we had a lot of problems. You can feel like you can work well but if you don't finish the last lap, then it doesn't matter. For the sponsors, the team and for you yourself.
"I wanted to be calm, to take the experience from the moment, because we have more. Raul is coming, but sure I am not 100% at the moment. Day by day, I feel I am coming."
Whether that comes to pass or not remains to be seen - but it's notable that there's been a significant change in the youngster's general mood since ditching his KTM.
Gone is the rather sullen tone of last season, replaced with an altogether more likeable kid who is adamant that his best in the championship is still very much to come.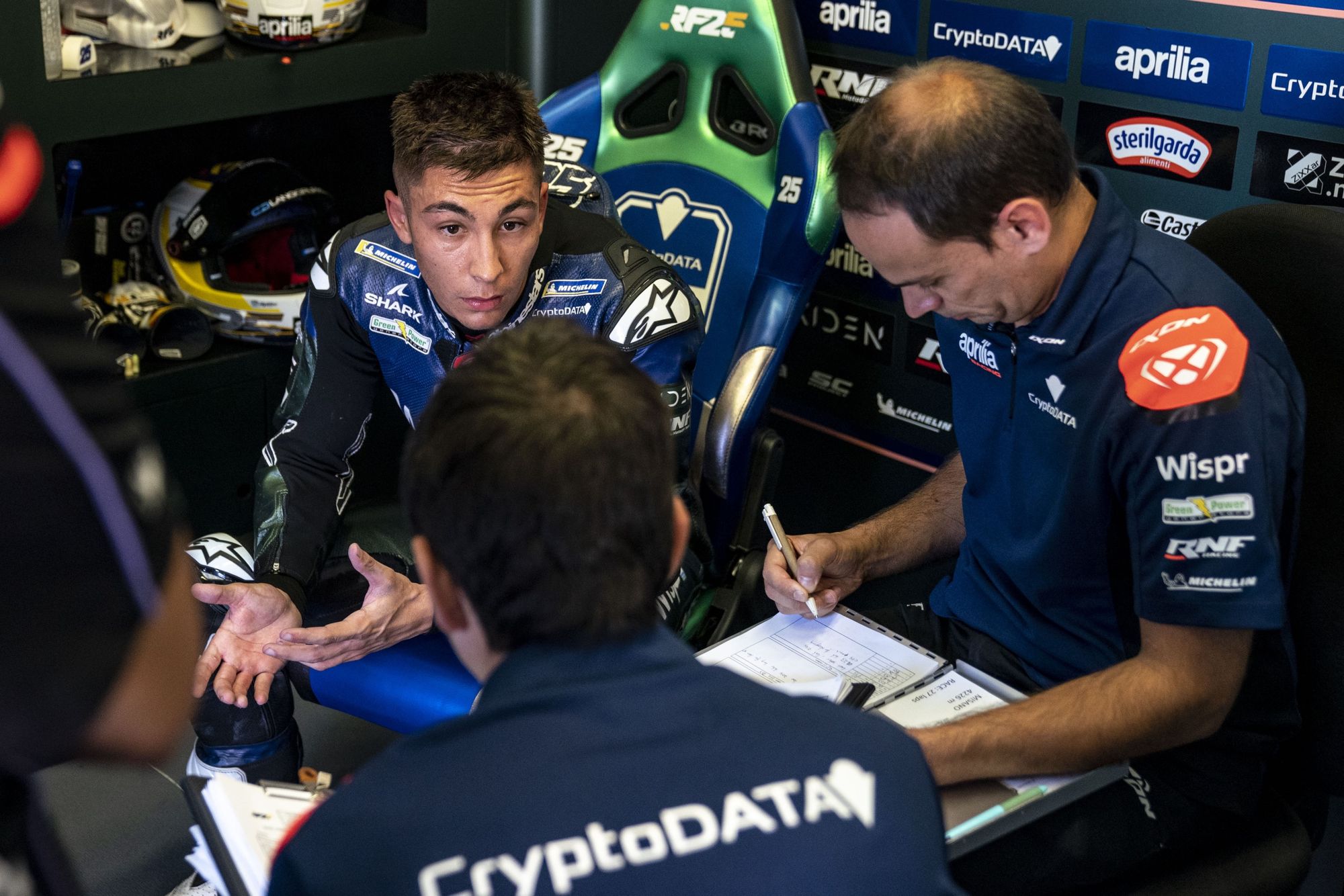 That should be a reassuring note for his Aprilia bosses to hear, too, considering just how poor a debut season Fernandez had had in the premier class - and how muted he had been before the summer break.
Recent signs of promise again onboard the RS-GP machine will settle nerves (and rumours about his future).
There's still work to be done, of course, to show that this isn't a performance blip and that Fernandez has finally cracked the secret to riding a premier-class machine - but if he has, and if his recent results are a platform to build off, then we may well yet get to see the superstar that was promised in 2020.
---
Fernandez's big question mark
The big limitation on Fernandez's side this season - apart from (or, rather, often hand in hand with) mistakes coming at inopportune times - has been qualifying form.
His pace over longer runs seemed credible on the RS-GP starting already from the pre-season test, but when it comes to qualifying trim, he has been left wanting.
And in modern MotoGP a botched qualifying is often too big a hurdle to overcome. Fernandez himself has repeatedly claimed that Friday, when most of the Q2 participants are decided, is already 90 percent of the weekend.
Fernandez's best weekend lap versus fastest Aprilia
Portimao: +0.971s
Termas: +1.057s
COTA: +0.988s
Jerez: +0.456s
Mugello: +0.472s
Sachsenring: +1.322s
Assen: +0.859s
Silverstone: +1.543s
Red Bull Ring: +0.900s
Barcelona: +0.674s
Misano: +0.425s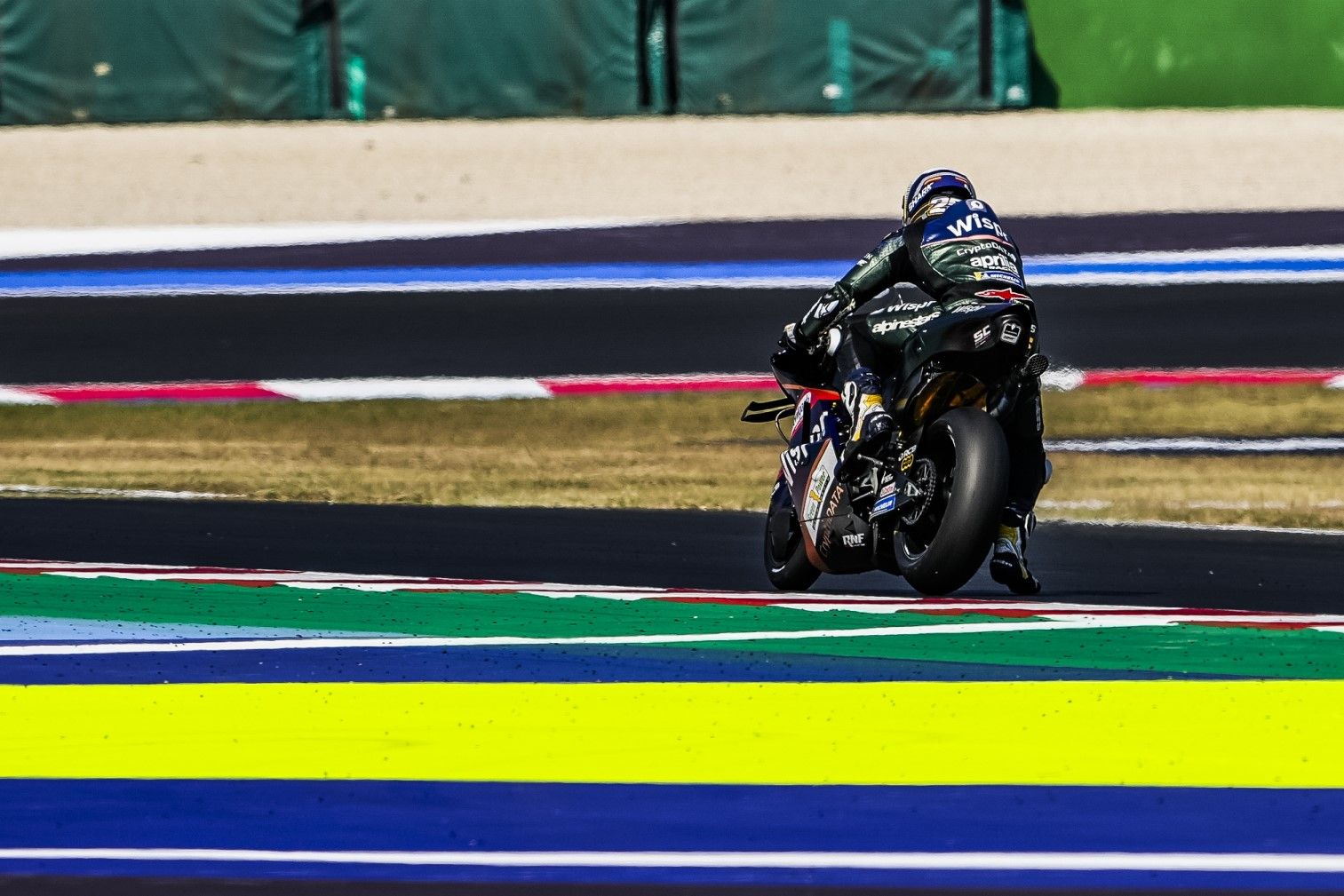 In that context, great deal of encouragement can be taken from Misano, where he not only bagged his first Q2 appearance of the season but looked evenly matched with Oliveira on the same bike.
Yes, Vinales was still four tenths faster, but we might be at a point in the season where the 2023 Aprilia is conclusively separating itself from the '22 bike Fernandez and Oliveira have at certain tracks.