Marc Marquez has suggested that new Moto2 champion Pedro Acosta has the potential to become the next MotoGP superstar when he graduates to the premier class in 2024 - while in the same breath appearing to start the psychological games against him.
Acosta has secured his second title in only three years of grand prix racing and in the process became the youngest-ever champion in the intermediate class, a record he took from Marquez by almost eight months.
That very much cements the 19-year-old's status as MotoGP's next big thing, which comes as little surprise after his meteoric rise through the ranks since debuting on the grand prix package in 2021.
Acosta finished second in his first Moto3 race that year and then won the next three, remarkably taking the first of those from the pitlane, before later lifting the title as a rookie - all things that have meant he's since been talked about in the same words as Marquez was during his junior career.
But speaking after Acosta became the first champion of 2023 to be crowned on Sunday in Malaysia, Marquez said comparisons should go much wider given both Acosta's talent and his ability to come into grand prix motorcycle racing at a time of flux and take over as a future multiple world champion.
"He's one of these riders who will be a big name in MotoGP," six-time premier-class champion Marquez insisted. "He will have his time.
"In the past, [there was Mick] Doohan, Valentino [Rossi], then [Jorge] Lorenzo, [Casey] Stoner, me, and now it looks like no one is winning a lot of championships in a row but one of these guys can be Acosta.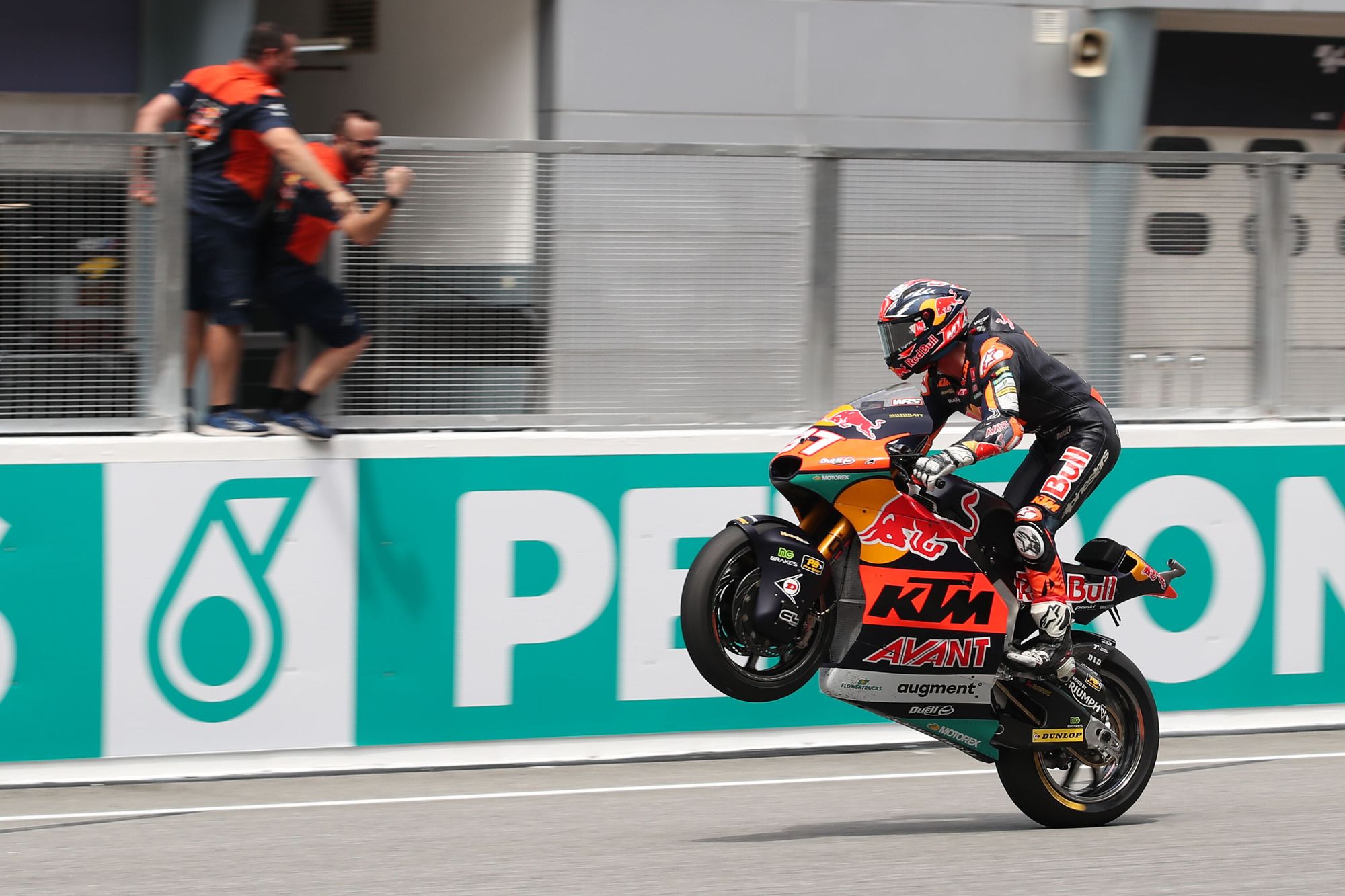 "He is super young, and he will 100% have his years in MotoGP."
However, while that might be high praise indeed from a figure in whose footsteps Acosta is very much likely to follow, Marquez couldn't help himself from taking the opportunity to add just a little bit of pressure to Acosta while he had the chance.
Acosta is set to debut in MotoGP next year aboard a satellite KTM in Tech3 GasGas colours and will undoubtedly have a good package under him - even if the Ducati that Marquez will move to at Gresini is inarguably the best bike on the grid currently - with Brad Binder routinely demonstrating what the bike is now capable of after half a decade of KTM building it into a race-winning proposition.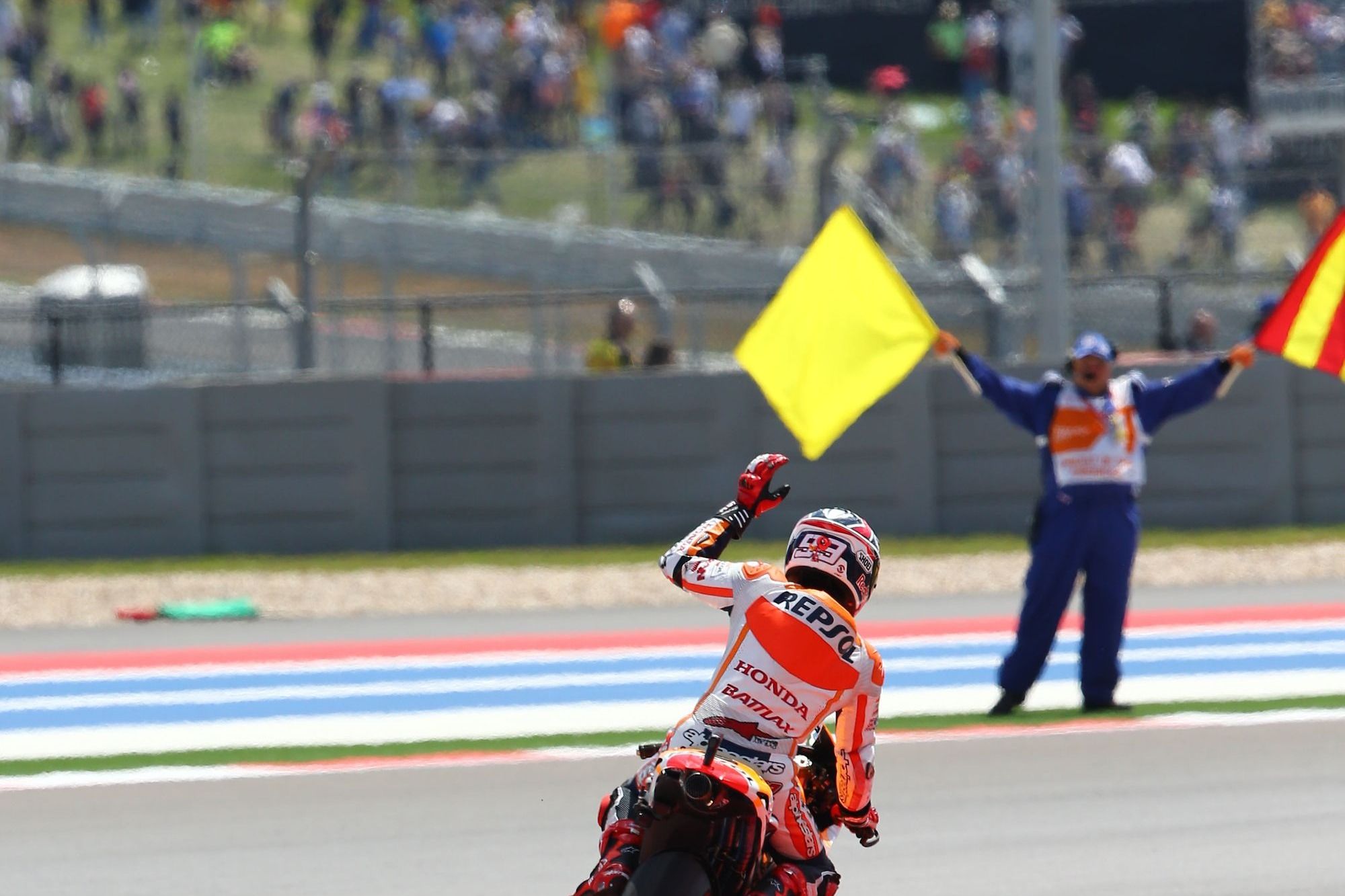 With that in mind, Marquez was quick to point out that Acosta will have no excuses not to again follow in his footsteps and win races from the start of his time in MotoGP, just as Marquez did when he made his own debut in 2013 (above).
"It can be next year [that Acosta starts winning]," he insisted.
"It should be next year, because he moves to a super-competitive bike that Binder has shown can make very good results. He's [Binder] fourth in the championship. Let's see."
And there might be a particular reason why Marquez is keen to get under Acosta's skin already.
It's not just that he's tipped to be a Marquez-level superstar, there's an above average chance of them being team-mates before long.
KTM is a strong favourite to sign Marquez for 2025 after what's widely expected to be a stopgap season on the Gresini Ducati. Though Binder and his long-term contract (and excellent form) are a factor too, it's completely realistic to expect that Marquez and Acosta will at least be riding for the same firm within the next couple of years even if they're not direct team-mates. This could be a very early start to an intra-team rivalry clash between the superstar rider of one era and his successor.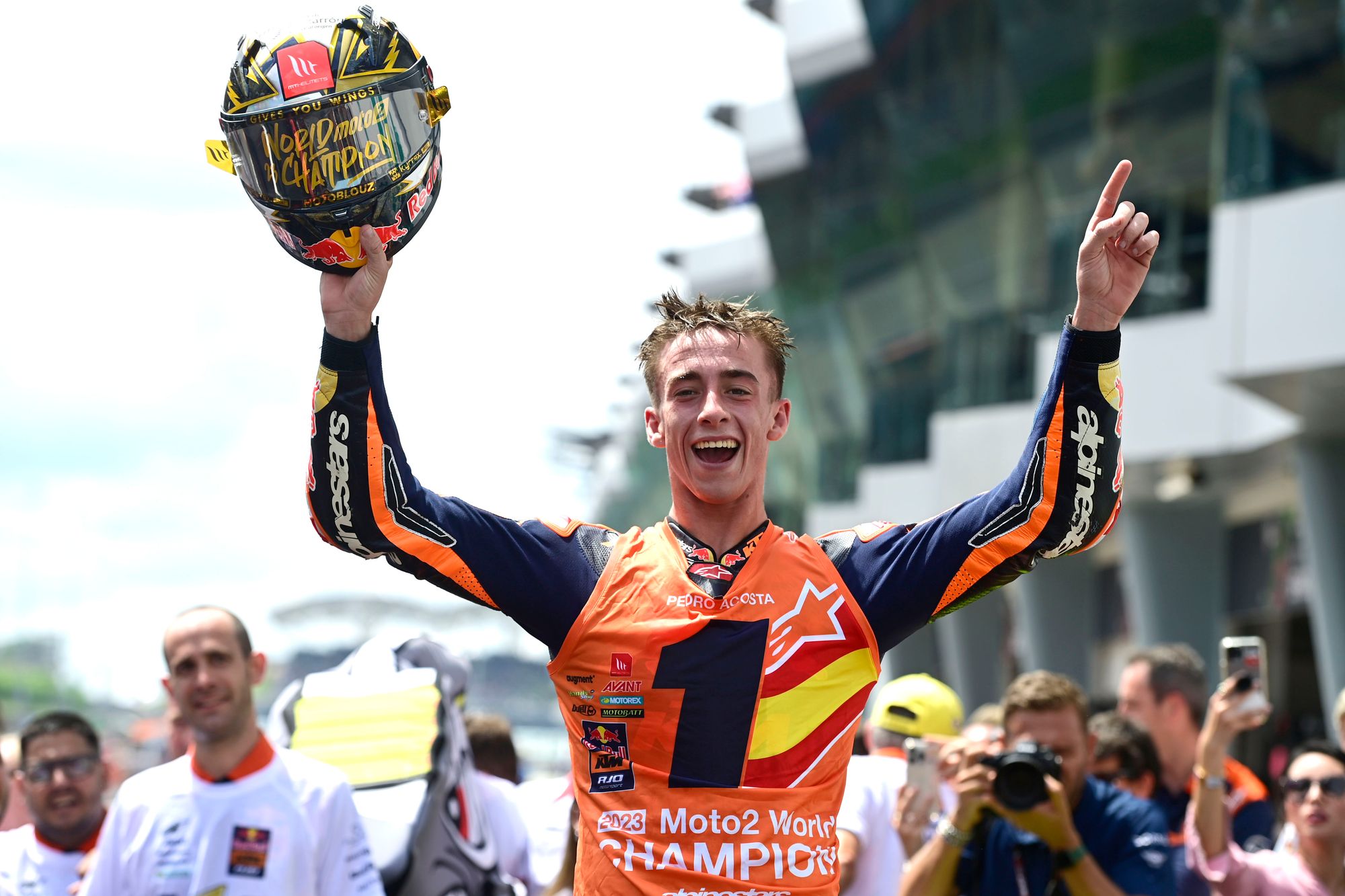 For his part, however, Acosta has so far been slow to rise to the bait. He's already adamant that he's coming into MotoGP not just to win but to shake things up a little with his adversarial attitude, and one thing is clear: he's sick of the comparisons to other riders and ready to get on with the business of building his own future.
"At the end, I am the new Pedro Acosta, not the new Marc Marquez," he told media after winning the Moto2 title.