News that current VR46 Ducati racer Luca Marini will join Honda's beleaguered MotoGP project for 2024 has come as almost as big a shock as Marc Marquez deserting the team in favour of a satellite Ducati.
But while Marini might be one of the more unexpected candidates for the job, it's actually a combination that makes a lot of sense given the position that both parties find themselves in right now.
Though Marini's move into Marquez's seat is not yet official, The Race understands it is now a formality that will be announced before the end of the season - something Marquez himself had all but confirmed on Sunday.
During his time in the premier class, Marini has built up a reputation for being a dedicated and hard-working racer whose attention to detail and understanding of what a bike does under him means that he generates good feedback - exactly what Honda needs right now as it attempts to find a way out of the hell it's in with its current machine.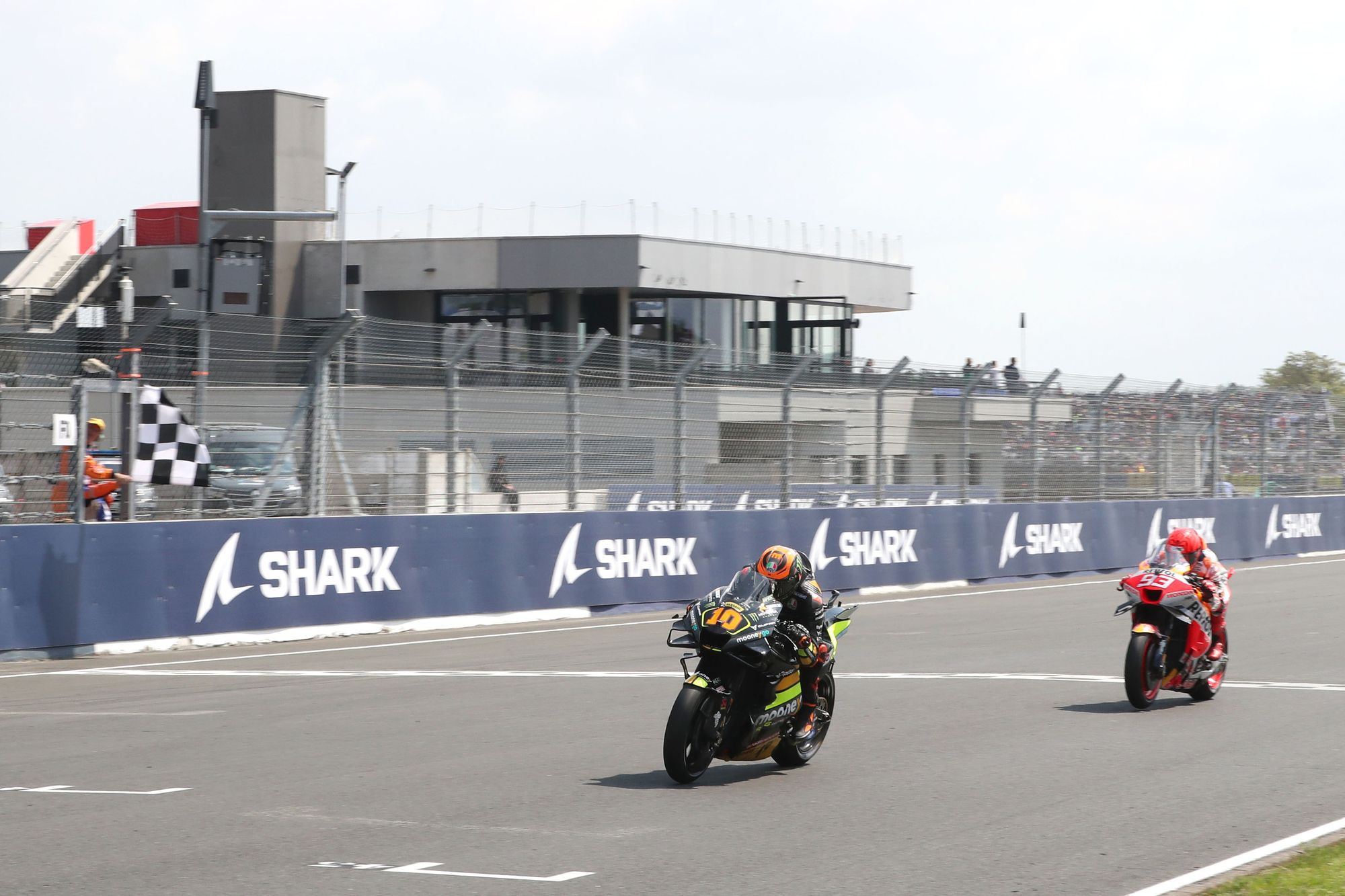 He also brings important Ducati experience to the project, jumping off what is currently the bike to beat and, like fellow new signing Johann Zarco, hopefully able to impart some of the secrets of how Ducati is doing things to the Honda engineers back in Japan.
But it isn't just Honda which is set to benefit. The chance to take traditionally the most coveted seat in MotoGP is something that would simply not have been even thinkable for Marini as recently as 12 months ago. The move to Honda offers him a works bike, and that's an opportunity that was never going to be open for him at Ducati.
Very much at the back of the queue to every ride a factory red bike there, with names including Jorge Martin, current VR46 team-mate Marco Bezzecchi and even Marquez now in front of him, any hope of a factory future was always going to lie elsewhere. The offer to do it at no lesser team than Repsol Honda is worth taking a gamble on, even if it's only a one-year deal rejected by some of his fellow racers.
In fact, that one-year deal is much less of a risk for Marini than it is for many others. As he's currently racing for a team owned by brother Valentino Rossi, it's hard to imagine that Rossi - a champion for Honda in his own past, of course - wouldn't engineer a MotoGP lifeline for Marini should his Honda adventure end after a single season.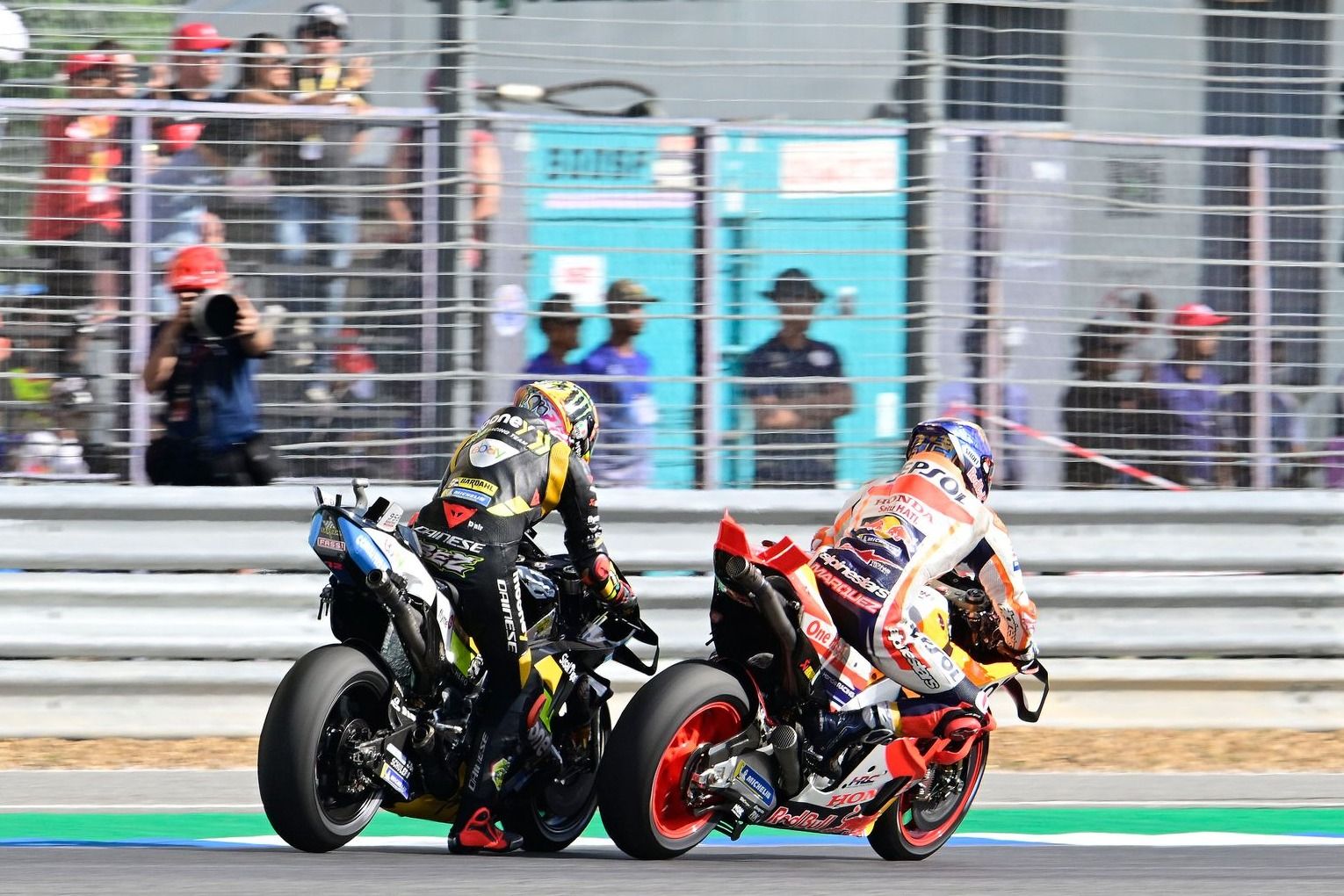 And during that single season, he's also going to be well rewarded. Marini is currently one of the lower-paid riders in MotoGP but that's going to change dramatically for next year, with a likely tenfold inflation in earnings another reason making the move worth his while.
There's also the fact that it helps him do something that he's never going to be able to do at VR46 Ducati and become his own man. Always the 'brother of', the chance to move to Honda and strike his own path might finally be the thing that changes that, especially if he can help turn around the Honda project and taste success there in the future.
AND HIS NEW HONDA TEAM-MATES AGREE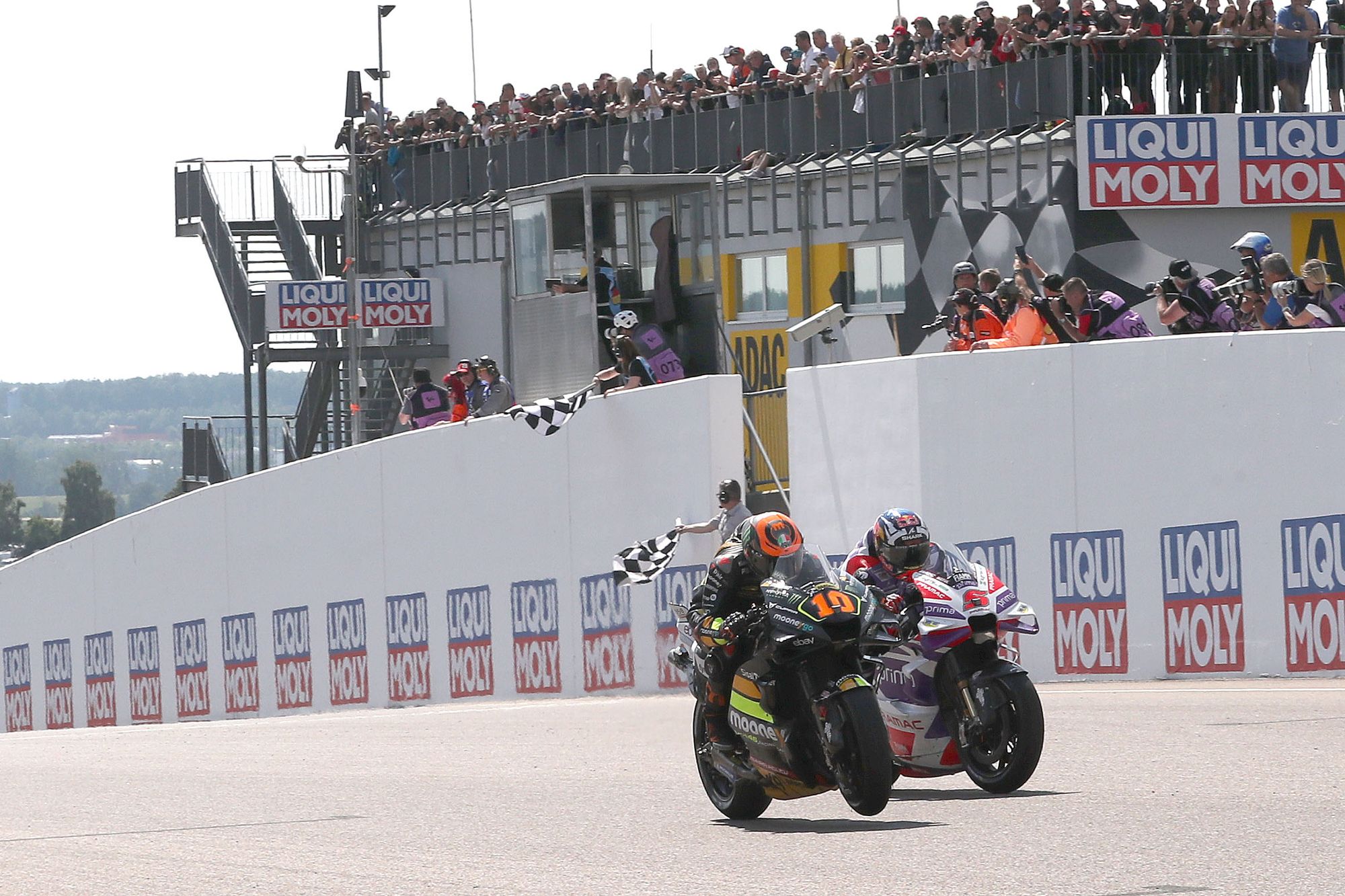 Marini's decision to leave the relative comfort of the VR46 Ducati team and head to Honda is certainly a decision that so far has made someone happy: his new fellow Honda riders Johann Zarco and Joan Mir, both of whom were quick to sing the Italian's praises after Sunday's Malaysian Grand Prix as the rumours were first becoming breaking news.
And while Zarco's comments might have been something of a backhanded compliment, they were made in earnest about the strengths he sees in his current fellow Ducati rider.
"I would be pretty pleased," Zarco said, "because Luca I respect him a lot.
"He is a super technical guy, so he has a lot of method.
"I think even if he did less years on the Ducati than me, he knows the Ducati better than me.
"He can also bring good information, and with the good method he has it can be a great way for Honda to begin a new page on the methodical side to try and get back to this strong base that they are not able to have.
"If he is the one, then maybe he is the best option, and for me I will be really pleased if this happens.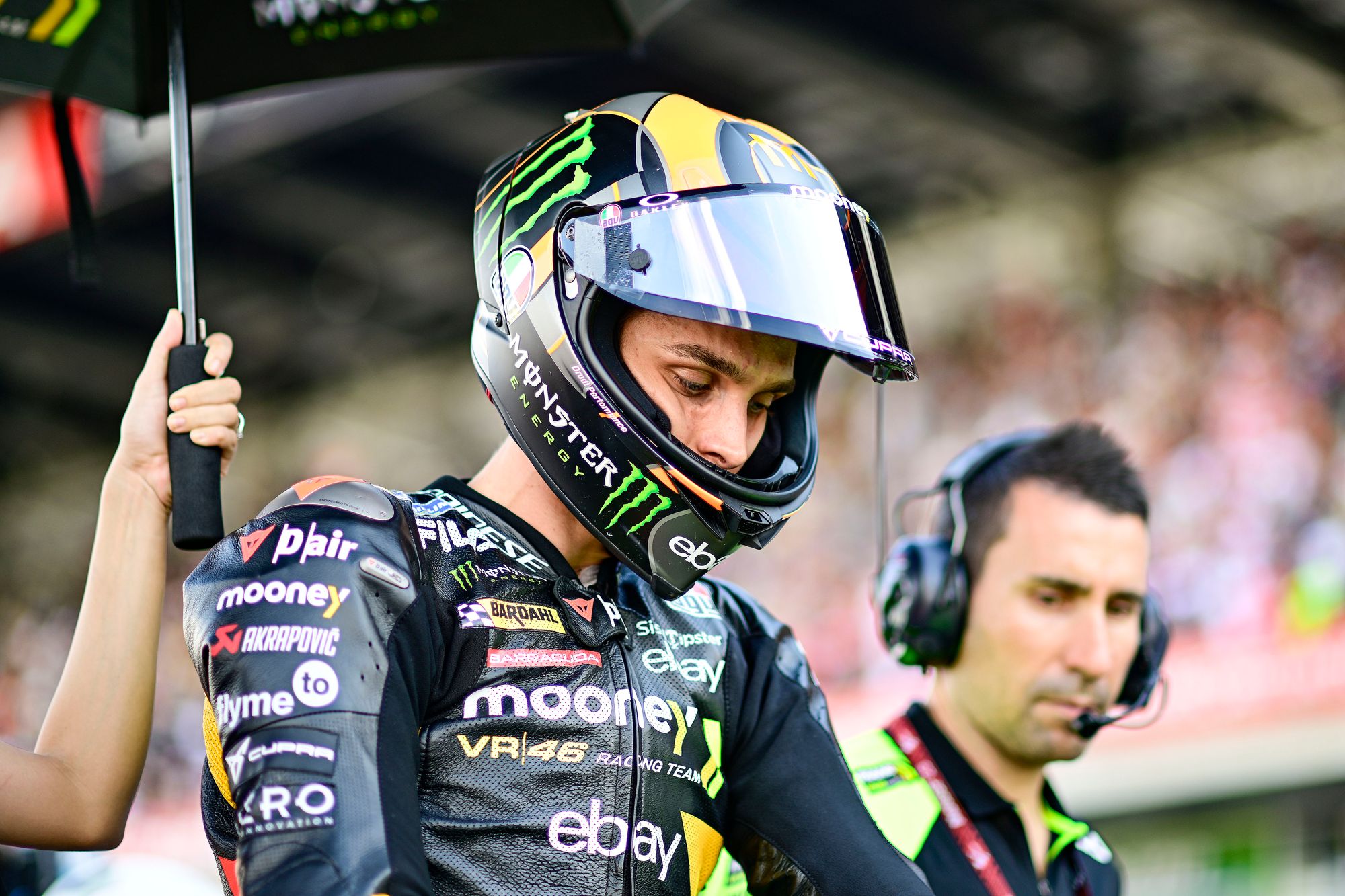 "It seems sometimes that he has less gift than the other riders, so to be at the level he has to work twice more.
"I think that can be an advantage to develop a bike, to understand what is happening.
"Because he had to do all his career just by work, this pushed him to learn really to do everything step by step.
"Now he has clearly this MotoGP level that he's always fighting for the top 10, the top five, so it means that he understands a lot of things.
"Maybe sometimes this too technical side can block him, but to give a base of work it's clearly important."
That's a sentiment echoed by the rider set to be Marini's factory Honda team-mate, Mir. No stranger to working to develop a bike after his Suzuki MotoGP debut before joining Honda only when that project folded, Mir said he saw strengths that Marini can bring to help him out.
"I realised what was happening on the parade, with the other riders," Mir admitted of the deal after Sunday's race.
"Honestly, I don't know what to say about it - I'm very surprised about the rumours and I didn't expect that this can be real.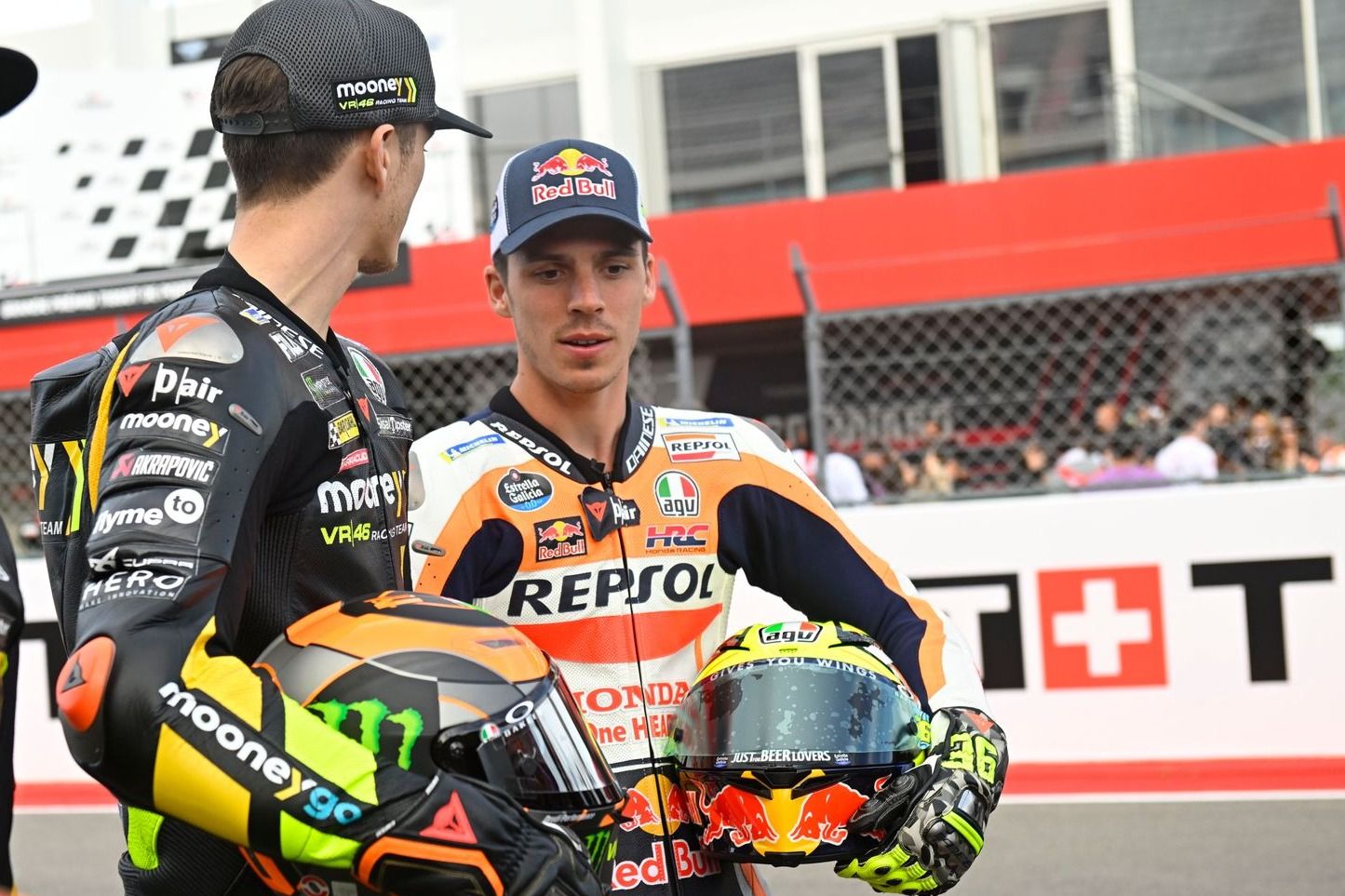 "About my team-mate… I have a lot of problems inside my box without thinking about who will be my team-mate. That's the truth. If it's Marini or whoever, I wish them a lot of luck.
"Honestly, I think Johann will be a good help for us, because he's the type of rider who always gives you good comments because of the experience that he has.
"He's a fast rider, he's able to win races and to be on the podium, and I'm curious to see what he says when he rides the Honda for the first time.
"Luca brings some experience, but also I think he is a smooth rider and normally this type of rider who is very smooth is very sensitive.
"He is not one who brakes like an animal and thinks, 'I don't care about the bike'. He probably understands some things."
While he said that his new team-mate brings important tools to help develop the bike, Mir also said that Marini faces one immediate problem: the compact size of an RC213V designed for and ridden by Marc Marquez and the diminutive Dani Pedrosa.
"You've thought about this before me," he joked to The Race. "I didn't think about the height but it's true that he's pretty tall. I'm curious to see what he will say the first time he goes to this bike.
"It's quite small, the distance between the seat and the foot peg is quite small, and there will be knees and elbows everywhere!"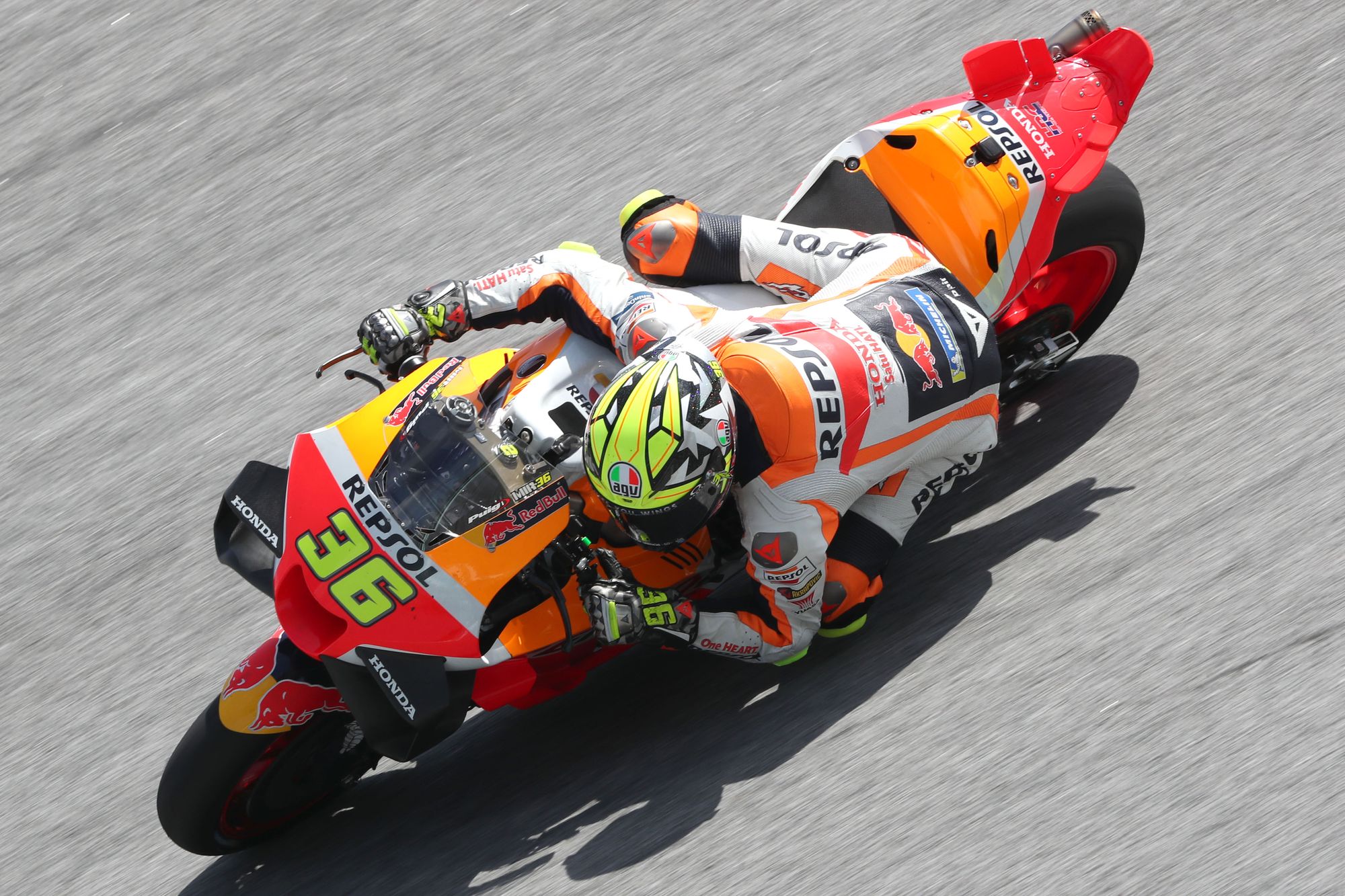 While the addition of first Zarco and now Marini to the Honda project is only part of a broader change, it's one that 2020 world champion Mir admitted is going to take more time to come to fruition for him and his new stablemates.
"For sure something is changing," he explained, "but normally when they make such big changes in a company, you need a couple of years to fix a bit, or to understand if these changes work or not.
"It's a bet. So we will see. We need a change, it's true, and I was able to see that change.
"But honestly, I have a bit more time than Marc, but I don't have much more."