News of Luca Marini emerging as a strong favourite to replace Marc Marquez at Honda for 2024 has been welcomed by Marquez, despite his famously strained relationship with Marini's brother Valentino Rossi.
Marquez and Rossi fell out spectacularly in the overlapping period of their MotoGP careers, with a famous flashpoint at Sepang - the very same track that hosted this Sunday's race - back in 2015 and a different controversial collision at Termas de Rio Hondo in 2018.
Rossi has always maintained that a 2015 MotoGP title was "stolen" from him and described Marquez's actions then as "unforgivable". The Amazon Prime documentary produced by Marquez about his 2022 season made it pretty clear too that he does not see the relationship as repairable.
While Marquez is walking away from Honda at the end of this year, he remains invested in the manufacturer's success and has suggested he would be amenable to a return one day.
For now, though, the idea of Marini - who currently rides for Rossi's VR46 Ducati team - as his replacement is an agreeable one.
"I was thinking of [Fabio] Di Giannantonio [as the likely replacement], two or three races ago. But already at the last race in Thailand I started to hear something. And yeah, looks like he [Marini] will take my place," said Marquez.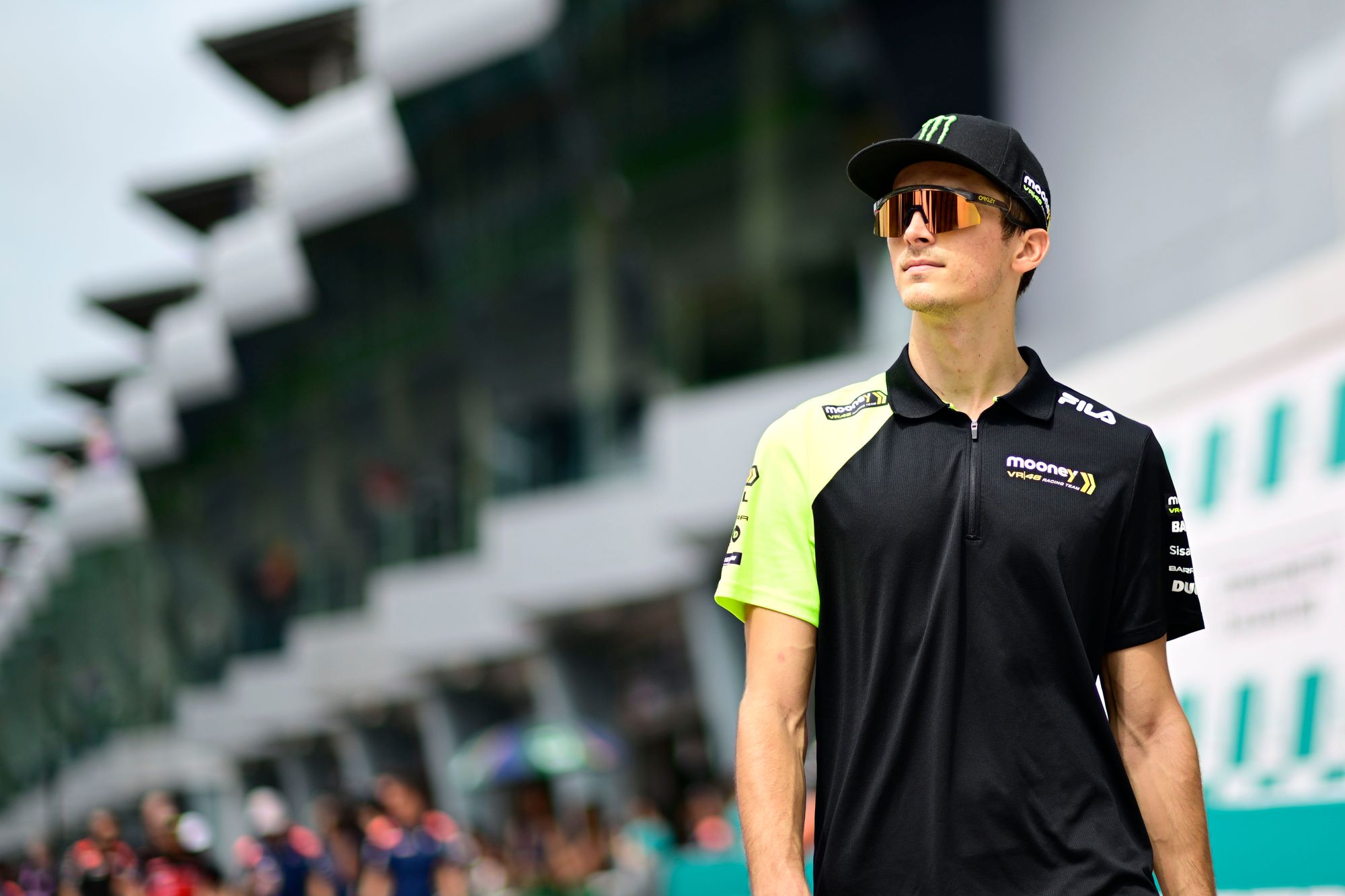 "And I'm happy for Luca. With Luca I've always had a very good relationship, and this is the good thing. We must separate the things, and I'm happy for him."
Marquez made it clear later on that "we must separate the things" was indeed a reference to Rossi.
"I have a very good relationship with him," Marquez said of Marini.
"We separate, and this is good that we separate of course... it's not new, with Valentino we don't have a good relationship, but with Marini yes.
"I wish the best for him if he does this move, and it's a nice challenge."
Given, however, that Marini is effectively making the opposite move to Marquez - swapping a year-old Ducati for a factory Honda - Marquez acknowledged that he didn't know why Marini would be taking such a gamble.
"If in the end it will be official, he has a good challenge to move from a competitive Ducati in his brother's team - the main reason, I don't know, to move to Honda," said Marquez.
"But in the end I move to a competitive bike, he moves to a project that needs a lot of work.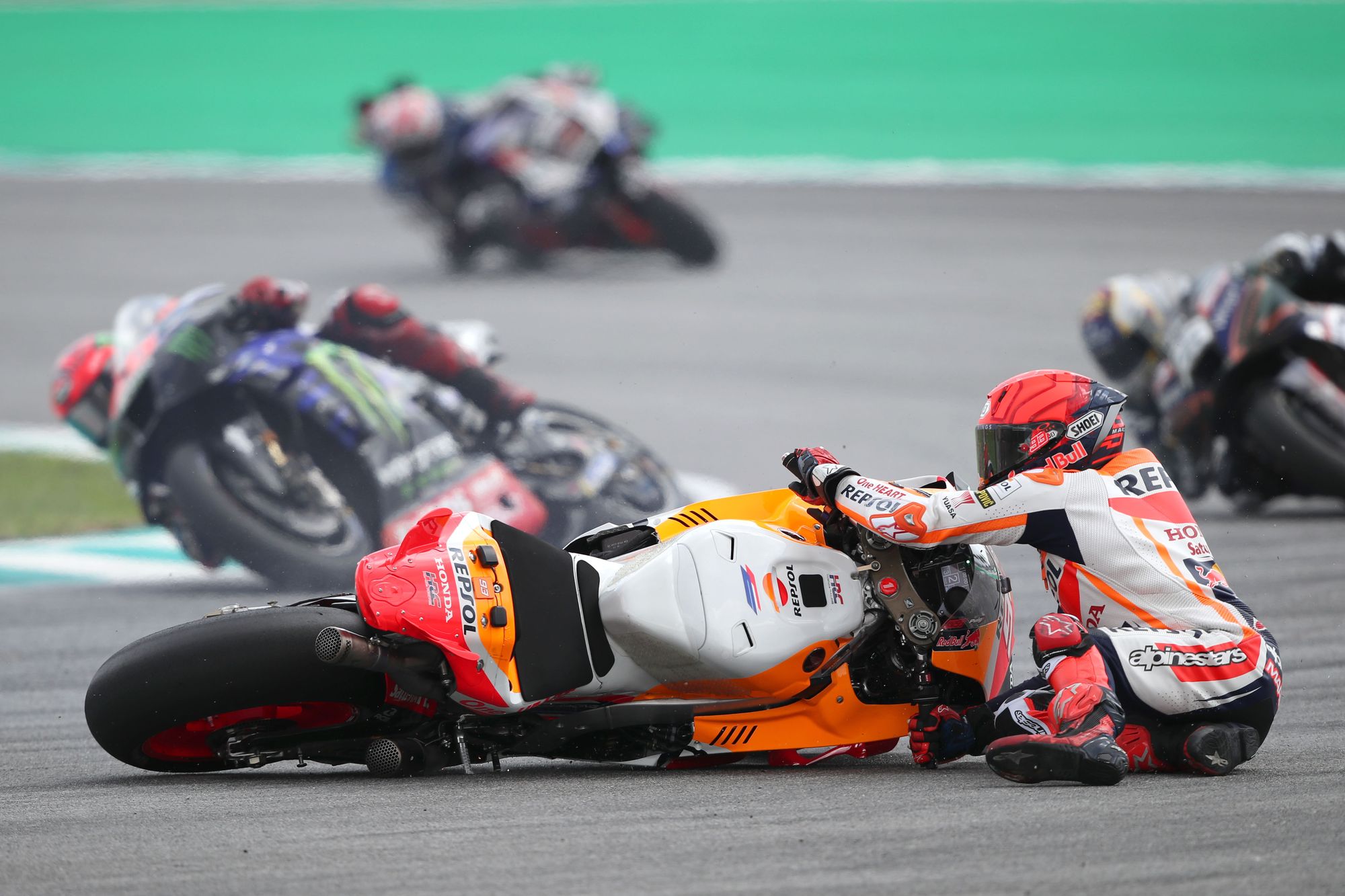 "But sometimes from outside it looks one thing but then inside is another, so it's better that you ask him.
"It's what I said [before], Honda will come back to the top. With me or without me. But they need time. Athletes don't have time.
"I move to a competitive bike, and if Marini moves to Honda - the main reason I don't know, you need to ask him, because I prefer to have a competitive bike."
Marini, for his part, was very evasive in talking about a potential Honda move after the Malaysian GP.
"Sincerely, the situation is exactly the same as yesterday! So... I can't say words about this topic. I can just say that the race today was really difficult," he said.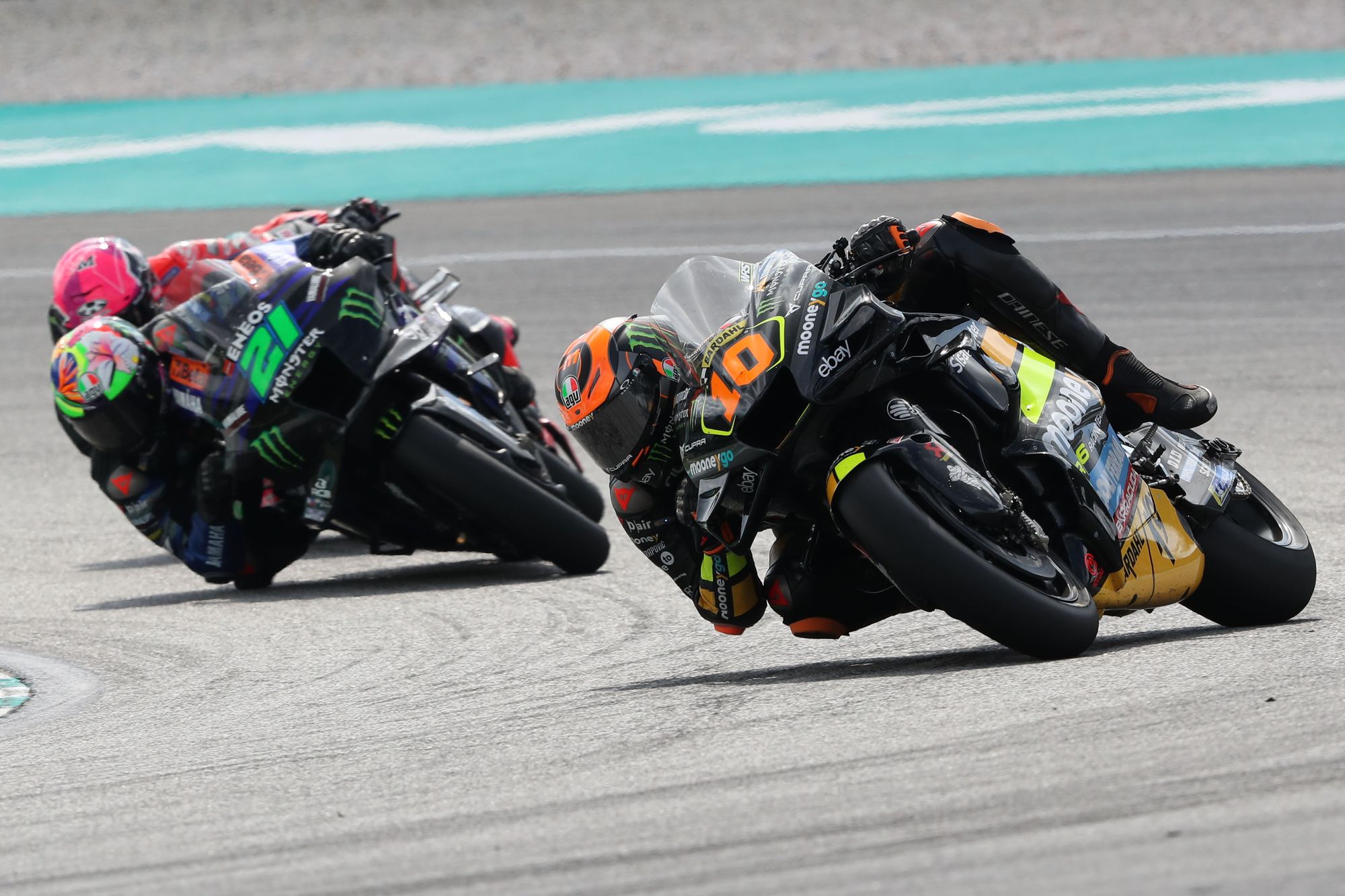 He acknowledged "all the media are saying" that he was Repsol Honda-bound, but added: "But to try to make titles [headlines], to make more money on the online sites. With ads you make something, so it's nice, it's your job, I do my job. It's a difficult situation, that's it."
Marini hadn't seen at that point that Rossi had added fuel to the fire by posting a picture of himself and long-time associate Max Montanari in Repsol colours on Instagram.
When told about this, Marini said: "Maybe he comes back and he goes to Honda! It would be interesting. I think he can be fast."
If Marini does seal the Honda move, that looks likely to mean no MotoGP seat for Fabio di Giannantonio in 2024. The latest expectation is that Moto2 race-winner Fermin Aldeguer - who has also been a contender for Marquez's Honda seat in recent weeks - would slot into the VR46 gap left by Marini.
Di Giannantonio was relatively chipper after the Sepang race, but did say that hadn't spoken yet with his manager Diego Tavano - as "we have the rule that during the weekend we don't speak about the future".
"At the moment the situation is that we try to bring a [race] suit to Valencia [for the post-season test] and I try to use this suit somewhere," he joked.