According to The Race's sources in the MotoGP paddock, VR46 rider Luca Marini has jumped into first position in the queue of riders linked to Marc Marquez's vacant Repsol Honda seat for next season.
The 26-year-old Italian, the brother of MotoGP legend Valentino Rossi, is now believed to be close to signing a deal to partner Joan Mir next season - in a blow to compatriot and previous leading candidate for the seat Fabio Di Giannantonio.
Honda's interest in Marini was first reported earlier this week in the lead-up to the Malaysian Grand Prix - but was then seemingly played down by Marini himself when he was asked about the rumours.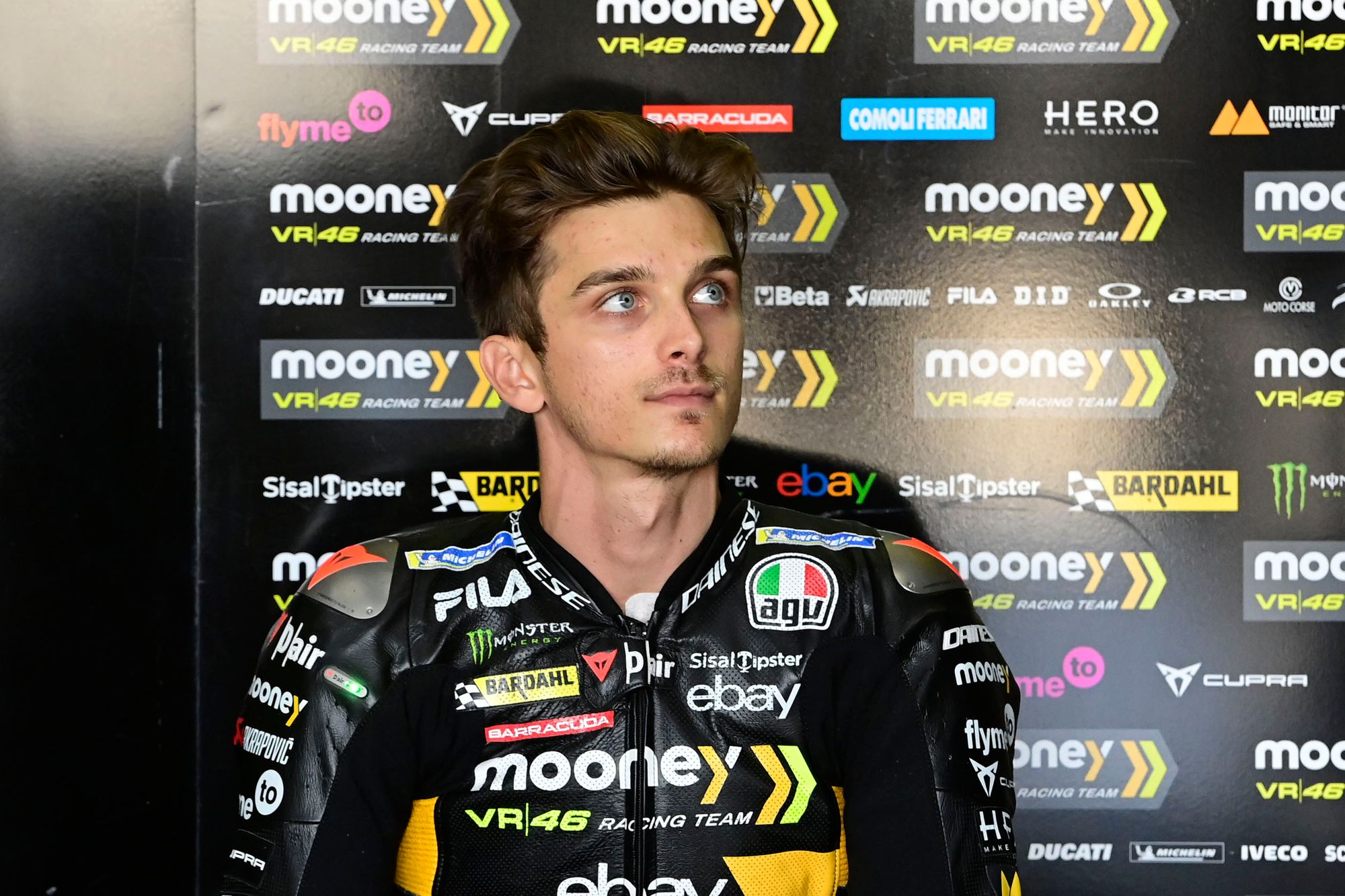 But it seems that the situation has evolved significantly as the weekend has progressed - and that Marini is now set to join the squad where Rossi won his first two MotoGP titles two decades ago.
When asked by The Race back on Friday whether a hypothetical Honda offer would be attractive, Marini said that it "depends on the situation".
"There are many things that need to be in the same direction, in my opinion. Now I'm feeling really strong, I'm improving a lot during this season, and next year I want to be competitive and fight for the podium in every race."
Marini, however, also did acknowledge again that the prospect of riding for a factory team and being able to steer development was "incredible" - but that it needed to be "the correct project".
With Marini well-known for his analytical mindset and his attention to detail when it comes to analysing data, it could well be a smart move for Honda given its obvious need right now for a development rider rather than a proven race winner as it attempts to rectify the faults of the current RC213V.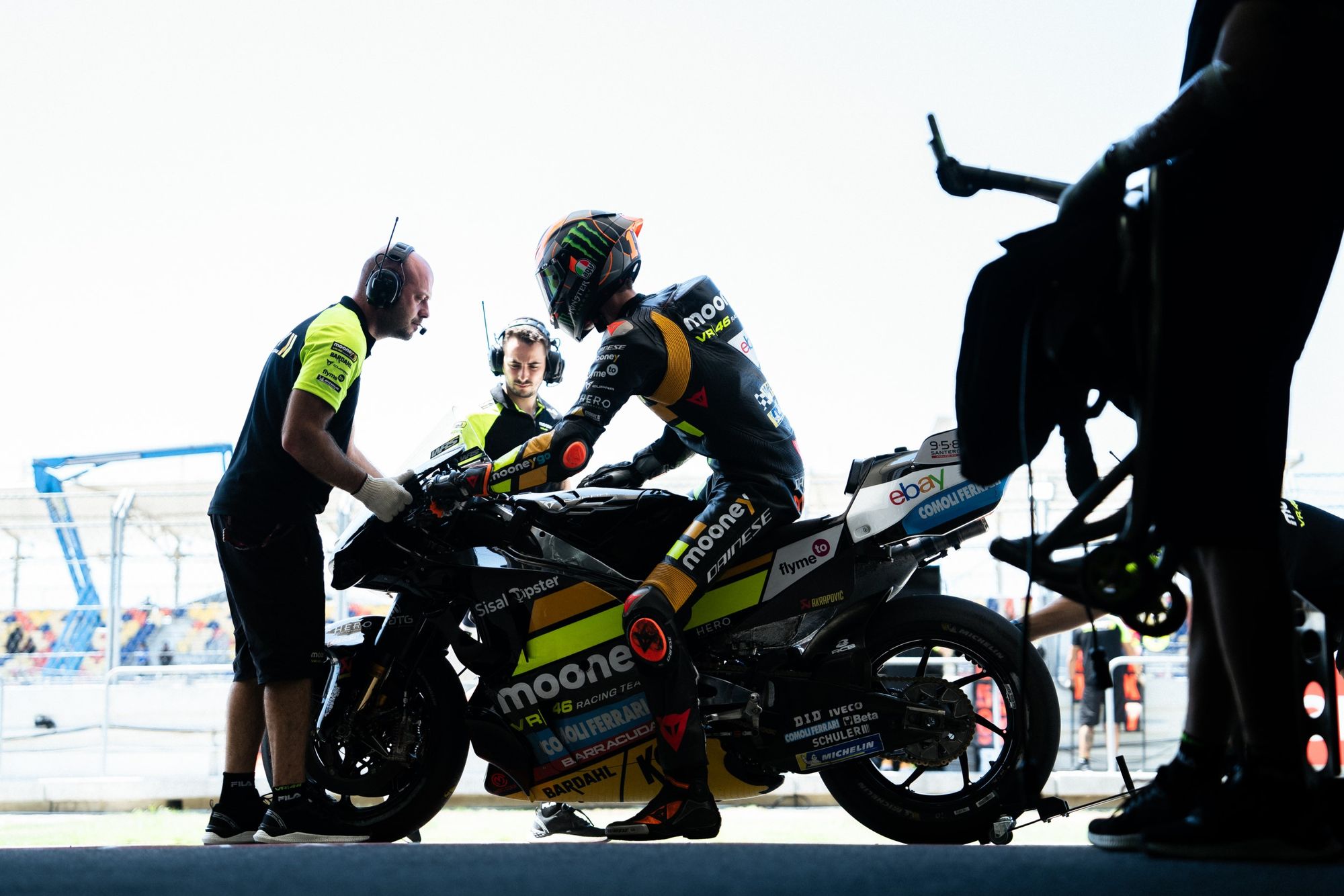 There would also be a considerable financial bonus for Marini were he to take the offer.
Currently thought to be one of the lesser-paid riders on the grid, a move to Repsol Honda would likely see Marini's salary increase from hundreds of thousands of euros to millions, while also giving him arguably his only foreseeable chance to become a factory rider, even if it's only for a single season.
Honda's preference for no more than single-year deals as it sounded out riders including Aleix Espargaro, Maverick Vinales, Miguel Oliveira and Pol Espargaro has contributed to all of them turning down the advances.
But if Marini's deal ends up just a one-year guarantee, it's potentially also something that is less significant for the Italian - with the knowledge that there's every possibility that Rossi's VR46 structure will still find a way to secure him a ride for 2025 if Honda doesn't renew his deal.
And while his departure would leave a space at VR46 for next season, paddock rumours also suggest that that would be solved by bumping current Moto2 sensation Fermin Aldeguer up to replace Marini next year.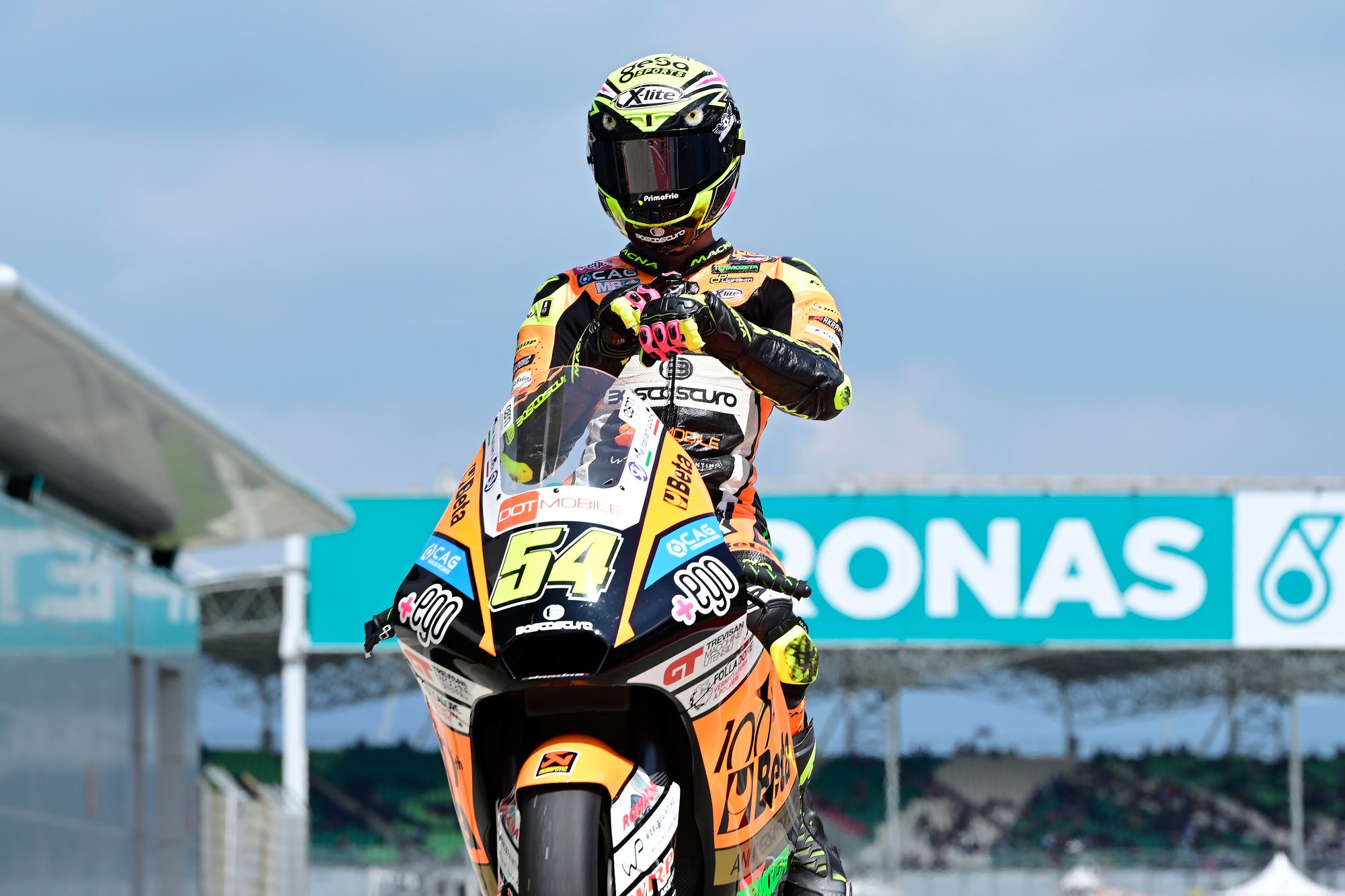 The 18-year-old Aldeguer would become the first non-Italian to ride for Rossi's set-up in grand prix racing.
Linked initially to the factory Honda seat Marini is now lining up, Aldeguer was swiftly ruled out as an option - but he remains in extremely hot form, having recorded a second successive walkover win in Moto2 earlier this Sunday.
Aldeguer's recent run means it has to be a tantalising opportunity for not just VR46 but its supplier Ducati to ensure one of the most (intermittently) hyped MotoGP prospects of the last couple of years learns the ropes in the premier class on a Desmosedici bike.
It would even also provide a possible route for Di Giannantonio to remain in the paddock, too.
Aldeguer is under contract with Luca Boscoscuro's Speed Up Moto2 team for next year, but if he's released from his deal it would be a logical landing spot for Di Giannantonio, who had spent two mixed but occasionally very impressive Moto2 seasons with Speed Up in 2020-21.