MotoGP's tyre pressure rules are already costing it "real races" and could be an even bigger "disaster" in 2024, claims title hopeful Jorge Martin.
The tyre pressure monitoring, enshrined into law mid-season, has been brought in on safety grounds to minimise the risk of failures from low pressures - but has been overwhelmingly unpopular with riders.
This again showed after the sprint at Sepang, with Martin saying his front pressure "went crazy" because he'd dropped to fourth at the start and had to fight through.
"We expected to be first or second, and I was fourth. Everything went so complicated," Martin said, suggesting that his issues were simply because he and his Pramac team weren't able to correctly guess the nature of his race.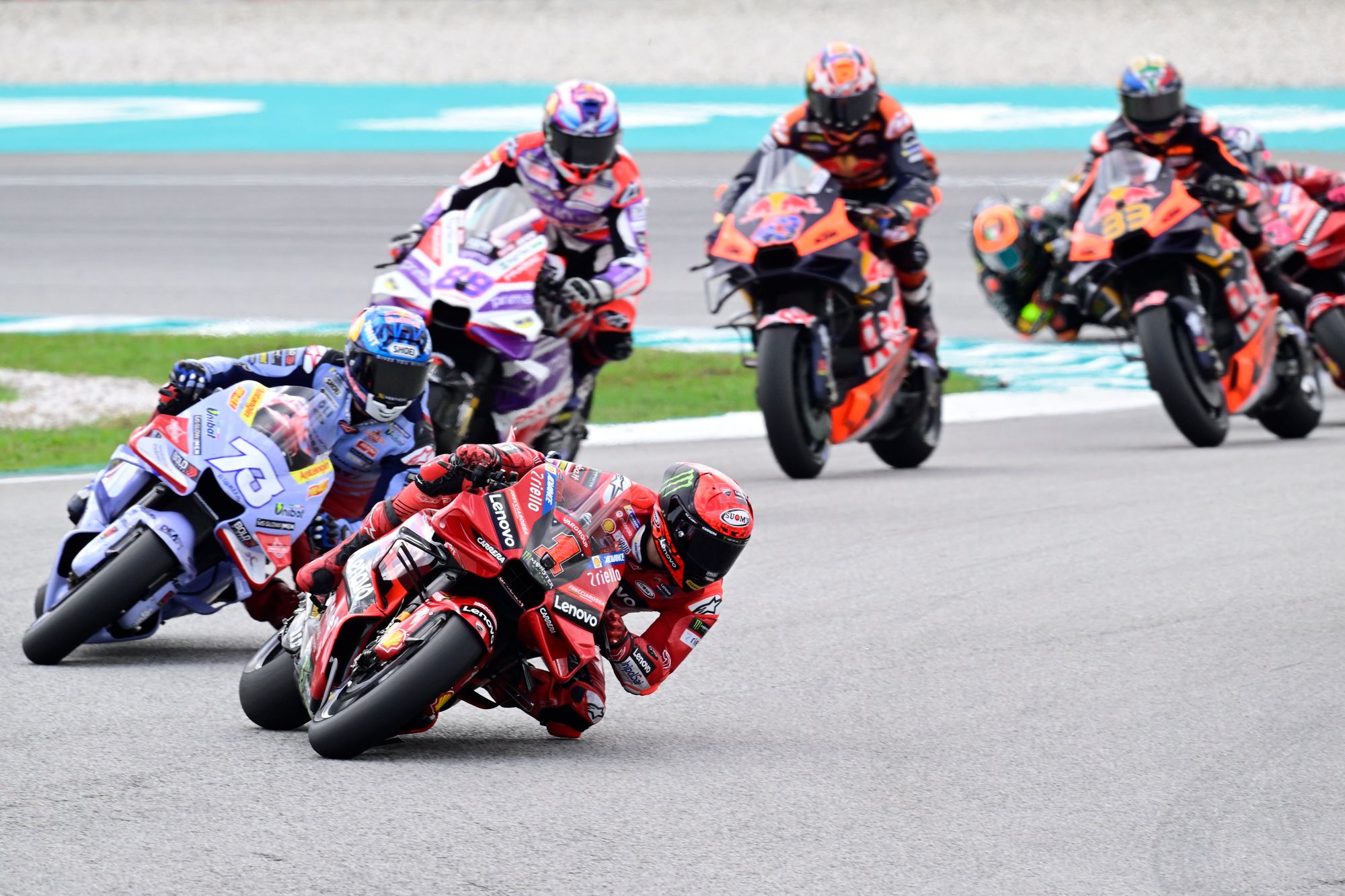 MotoGP riders are incentivised to start with a higher pressure if they don't expect to run much in the slipstream of others (therefore not receiving the heat that raises up the tyre pressure), but with a lower pressure if they expect clean air, so as not to fall foul of the rule.
"It's a pity that we can't ride at our 100% because of this rule. It's a pity.
"I don't know how to say it, but I think this rule - they need to understand a bit on our side and try to make it [the minimum pressure, currently at a default 1.87 bar] lower. Because at the end of the day, we are not seeing real races. We are seeing, like, technical races.
"Because if my technician does the wrong tyre pressure, then I can't push, then I can't show my potential."
Martin's point was echoed by his good friend Aleix Espargaro, who lambasted the rule as "horrible" and likewise emphasised how much pressure the engineers at the track were being put under.
"You can't imagine the level of anxiety of engineers," said Espargaro, who became the first rider to receive a tyre pressure-related time penalty last time out in Thailand. "My engineer knows that if it [the front tyre pressure] is really high I can't ride, so he's very nervous because he feels upset if he made a mistake, because then I cannot ride.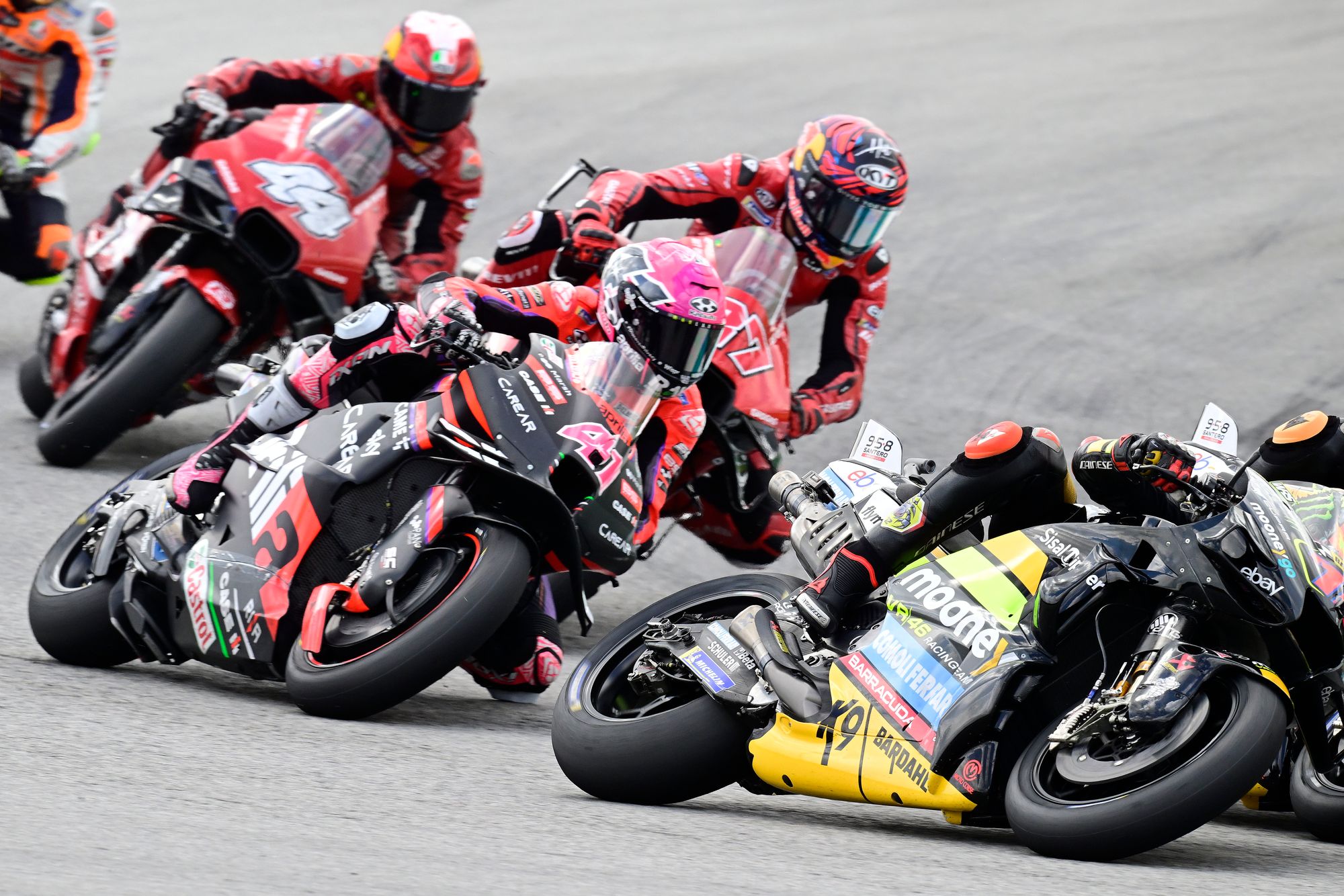 "But at the same time there's a lot of pressure because there's a big manufacturer, a lot of people behind that. If we made a mistake and we get the penalty, everybody's angry, the bosses are angry."
Espargaro said he gets "very involved" with choosing the standard tyre pressure with his crew chief Antonio Jimenez and other engineers.
"And until the last moment we are playing, rising up by 0.02... but even if it [the starting pressure] is perfect, the best in the paddock, if I'm in the draft of I'm alone or I have a problem with the brakes, everything can change. So... for me it's a nightmare."
Espargaro's brother Pol, while less outwardly critical of the rule, acknowledged that it was limiting riders' capacity to overtake, after a race in which his front tyre felt like it was "about to explode" when he caught up to Tech3 Gas Gas team-mate Augusto Fernandez.
But for Martin, who is already has a tyre pressure warning after Thailand and is thus at risk of penalties, the bigger worry is still 2024.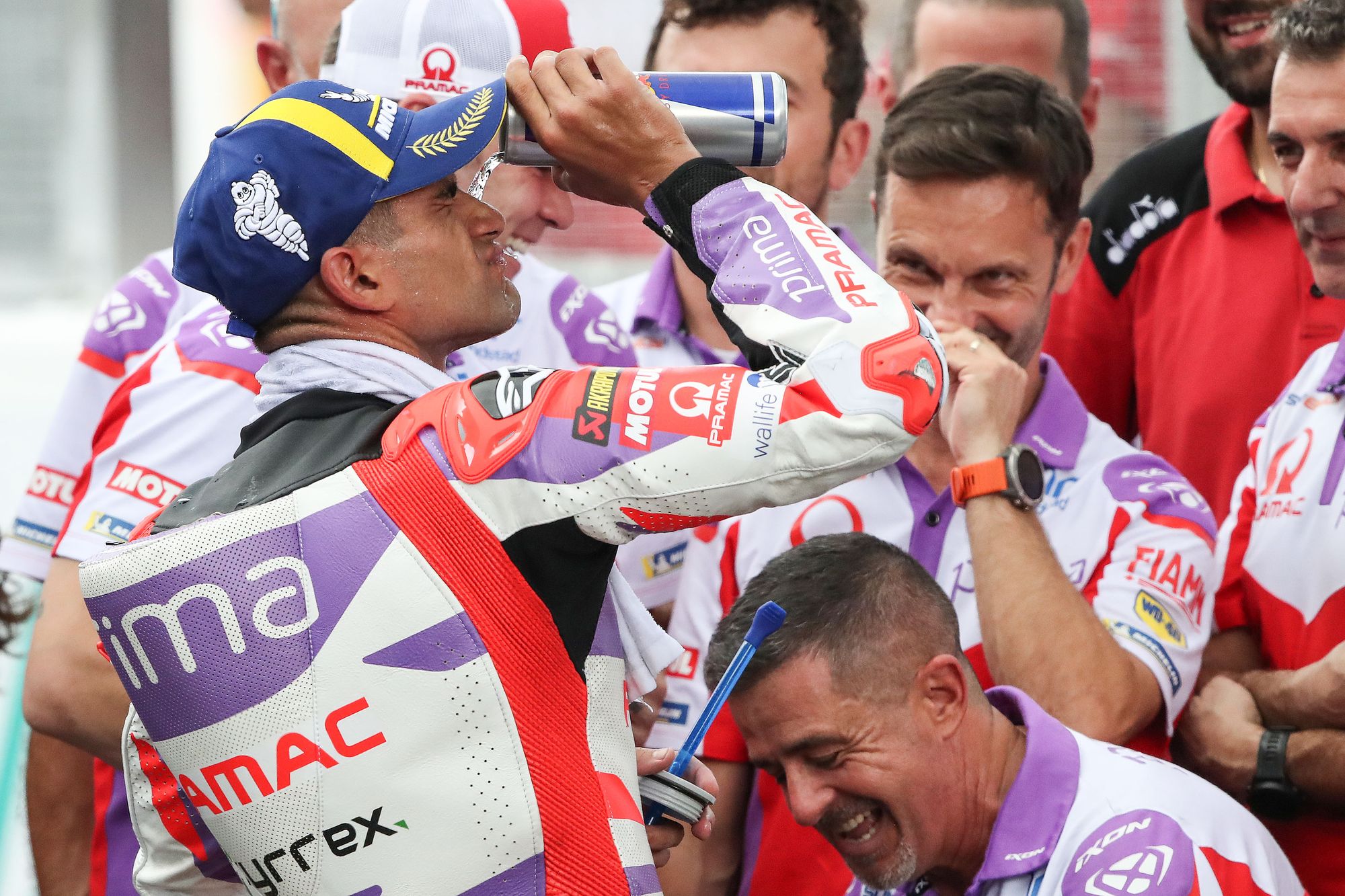 This is because MotoGP indicated that there will be no first-offence warnings next year as it has its sights set on treating the tyre pressure regulation as all the other technical rules - meaning a breach would entail exclusion from the race.
"OK, this year is like this, but I think next year first time [offence] you are out of the race.
"So I think they're kind of destroying the racing style. And they need to make something, because next year will be a big disaster."