When three-time MotoGP world championship runner-up Dani Pedrosa made a stunning wildcard appearance at Misano earlier this year for the Red Bull KTM team, it set a high benchmark for one-off returns to the series.
A benchmark that even dominant double World Superbike champion Alvaro Bautista failed to match last weekend at Sepang.
Finishing at the back of the pack in both races in Sepang, Bautista very much made Pedrosa look truly exceptional in the process. But, with the Ducati rider admitting only once the weekend concluded that he was suffering from a previously undiagnosed injury that slowed his charge, it means that we've not got a lot of data to work on - and really, need to see more evidence (if Ducati lets us).
When Pedrosa turned up to the San Marino Grand Prix earlier this year, we knew that there was a chance we'd get to see something special. He'd already been ultra fast on his last wildcard appearance at Jerez, coming home in sixth in his first sprint race and ending his Sunday outing in front of an adoring home audience in seventh, albeit as the third KTM after an equally strong showing from the factory pairing of Brad Binder and Jack Miller.
However, we knew that he headed to Misano to race fresh off a considerable amount of testing at the Italian circuit and onboard the Austrian firm's new carbon fibre frame. There was potential for something special - but it's fair to say that no one really expected to see him just as strong as he was.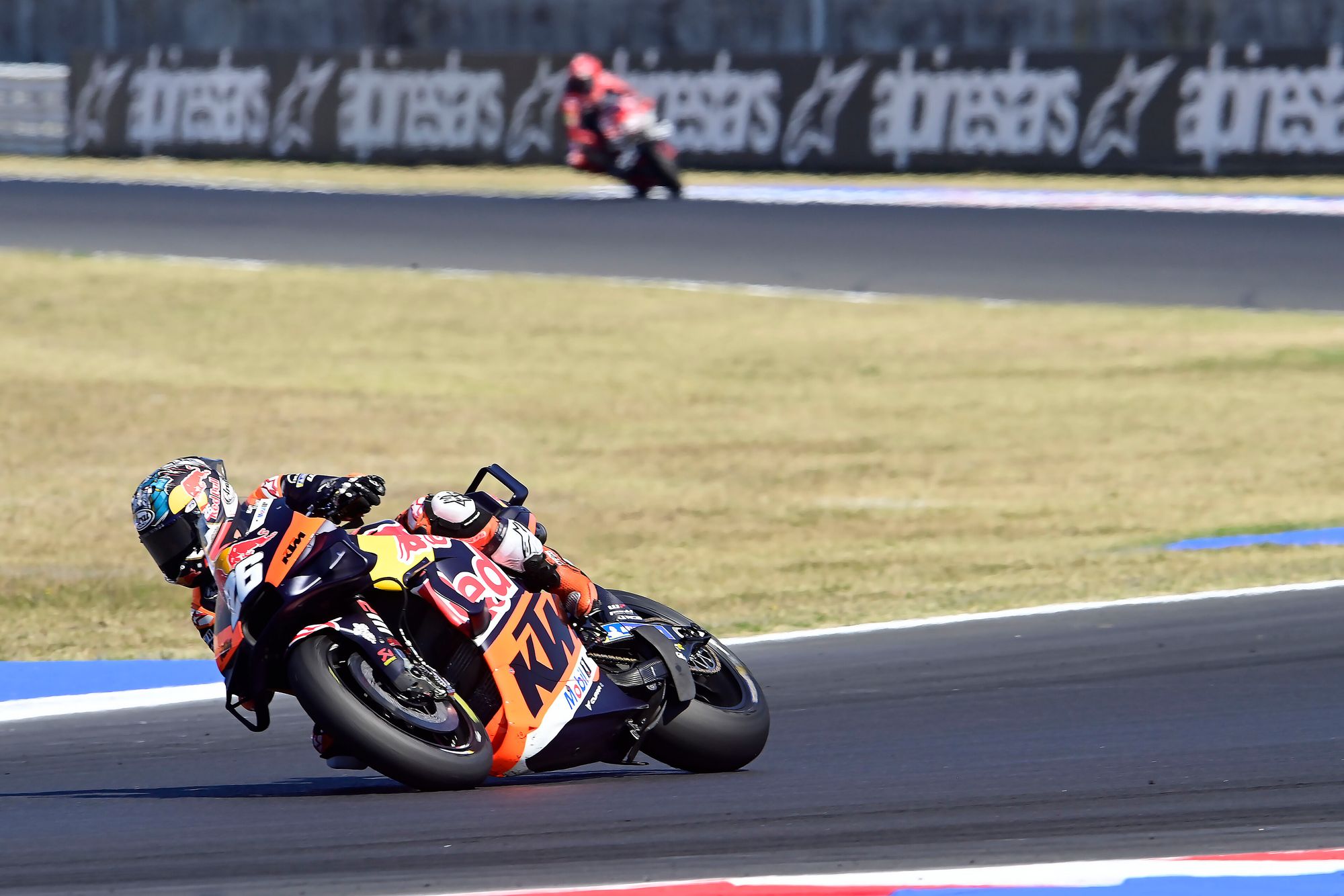 The 38-year-old delivered two stunning fourth-place finishes in the sprint and the main race - and arguably only lost out on the chance to fight for the podium thanks to some apprehension in the early stages of the races that could easily be attributed to race rustiness considering that he hasn't competed full-time since 2018.
Even more impressively, he ended both races as the top KTM, embarrassing not just Binder and Miller more than a little bit with his outrageously fast speed but also asking the question at the time of how much the MotoGP grid had really moved on in the years since he was last running at the sharp end alongside fellow 'aliens' like Valentino Rossi, Jorge Lorenzo and Casey Stoner.
While Bautisa's own time in MotoGP never quite reached the lofty heights of Pedrosa's three runner-up spots in the series, the pair share the honours of holding a 125cc world championship apiece - and, with Bautista running a very capable top-five pace the last time he got a chance to ride a factory Ducati in 2018 as well as being a premier-class podium finisher, it's fair to say that he's got an impressive prototype racing CV of his own.
That's something that's only been boosted even further by the work he's done since leaving MotoGP in the same year as Pedrosa. Joining the World Superbike championship in 2019 and immediately becoming a title contender, he's racked up two championships, a truckload of race wins and plenty of records since then.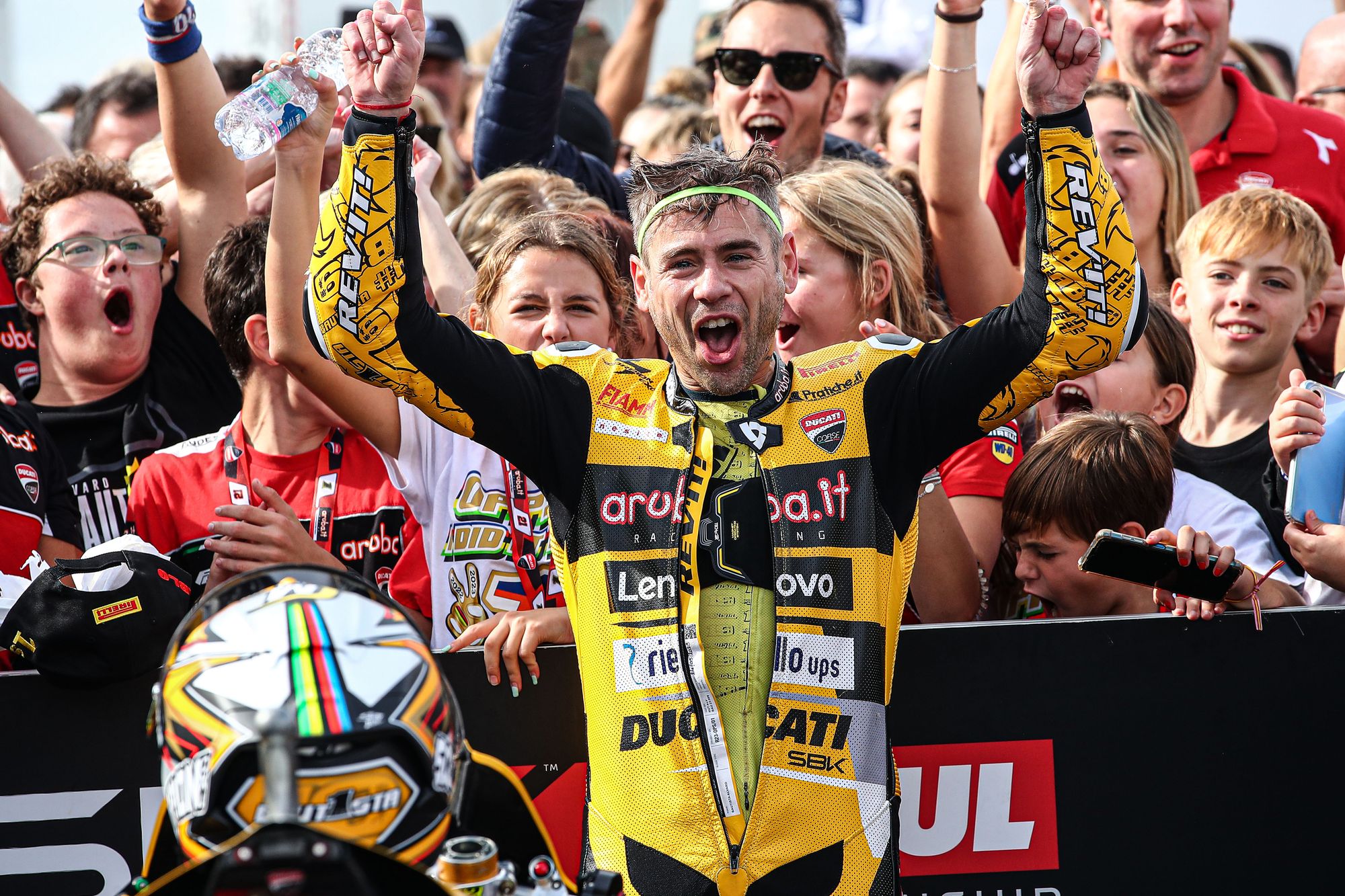 A double winner in the past two years, he's rather incredibly won 60% of the races in the past two seasons and missed out on the podium only eight times from 72 races. And, straight off a run of eight consecutive victories to conclude the 2023 season, it's fair to say that the Spaniard didn't come into his wildcard reward for lifting this year's title as race rusty as Pedrosa did.
However, partly due to struggling with significant muscle weakness in his left arm from a crash while testing at Jerez, his Sepang weekend was hobbled and he finished all but a single session of the weekend in second-last, being conclusively beaten even by fellow World Superbike rider Iker Lecuona - who was substituting for the injured Alex Rins at LCR Honda.
It wasn't exactly the weekend we expected from the 38-year-old - and absolutely wasn't one to compare to Pedrosa's performances.
That means, in reality, it's hard to assess where the series is at right now using two old hands as a measuring stick. Pedrosa has always been something of a superhuman talent, and using him as the sole gauge seems unfair, while Bautista's injury woes leave his evidence all but worthless.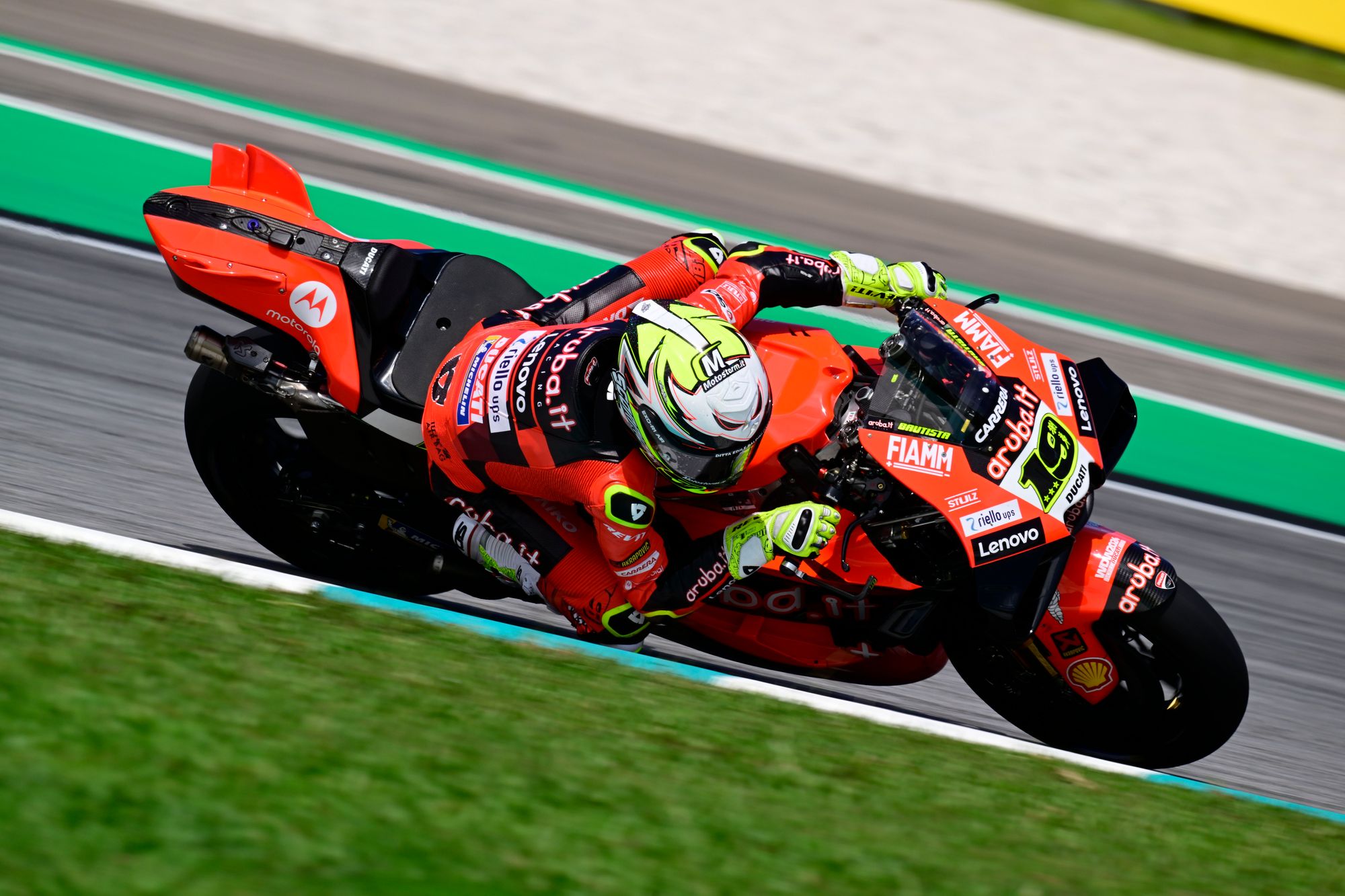 In reality, then, there's only one thing that's left to be done: Ducati has to give its Superbike champion another shot at the premier class before he most likely retires for good at the end of next year.
That might be something that's easier said than done though, with reports suggesting that we could see wildcard appearances seriously limited for some factories in the future as MotoGP's decision-makers seek to close the chasm that has emerged between Ducati and the two remaining Japanese manufacturers in particular.
If that's the case, then unfortunately we're going to be left wondering if there are a few rare opportunities for some of the series' past masters to sneak their way in now and then as injury replacements.