With only two rounds left of the 2023 MotoGP title fight and a mere 14 points separating reigning champion Pecco Bagnaia from hunter Jorge Martin, it's all to play for at Lusail and Valencia over the next two weekends.
But with two very different circuits ahead and with two vastly different characters on opposing ends of the fight, and the new-for-2023 wildcard of Saturday sprint races, there's even more drama to what's already proven a spectacular run-in to the season.
Both racers bring very different strengths and weaknesses to the fight - which means it's only fair to compare those characteristics to see if we can determine who the odds favour as they prepare to go to battle for the penultimate time.
Each category on our list has a total score of one either split between Bagnaia and Martin if we see them as equal in that element or awarded 1-0 in favour of who we rate as superior.
Time attack mode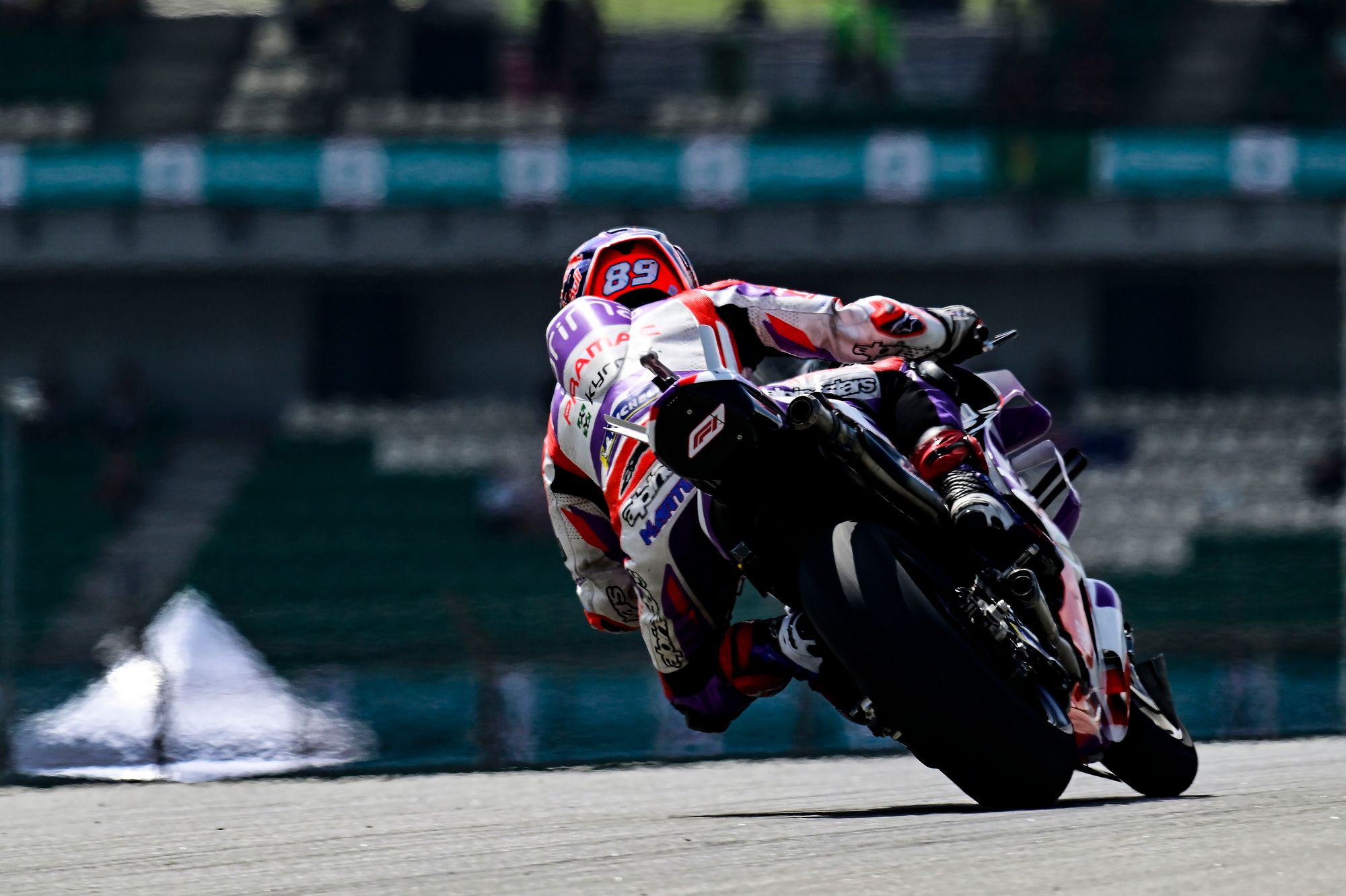 Go back to the start of the season, and you'd firmly have given this category to Bagnaia.
So dominant in qualifying then that he wrapped up the BMW M Award (MotoGP's unofficial qualifying championship) weeks ago, even against the former 'Mr Pole Position' himself Martin, the world champion's one-lap pace was incredible.
That's altered of late, however, with the scales decidedly tipping in favour of his Spanish rival - at least, until last weekend in Malaysia where Bagnaia once again started both races from P1.
Honestly, it's one area where it's hardest to split them - and realistically it's hard to see a world where either of them start the next two races off the front row unless it's because of rider error.
Verdict: Bagnaia 0.5, Martin 0.5
Sprint race performance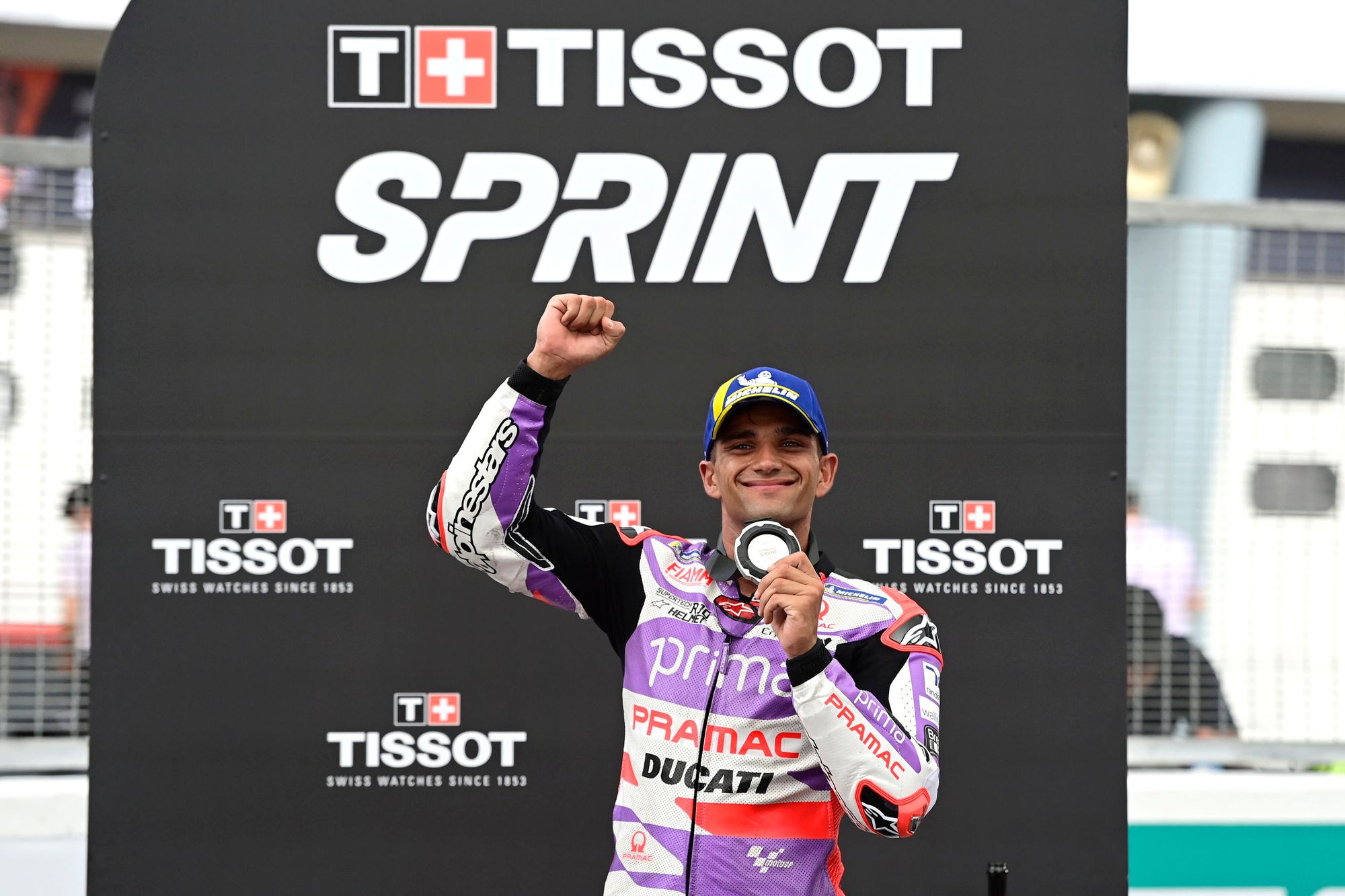 This category is easier to score. Since the introduction of sprint races at every round of the 2023 season, it's been Martin who has unequivocally made them his own, racking up victory after victory and only seeing Alex Marquez interrupt an incredible five-win streak last time out.
Bagnaia, on the other hand, has struggled more thanks to the short and aggressive nature of the half-distance, half-point races for many of the same reasons that leave him incredibly competitive over a full distance.
It's certainly advantage Martin but, with fewer points on offer from the two remaining sprints than a single Sunday race offers, it means Bagnaia will be able to limit the damage if he can do what he's been doing in the latter part of the season and stick not far behind Martin.
Verdict: Martin 1, Bagnaia 0
Past form at Lusail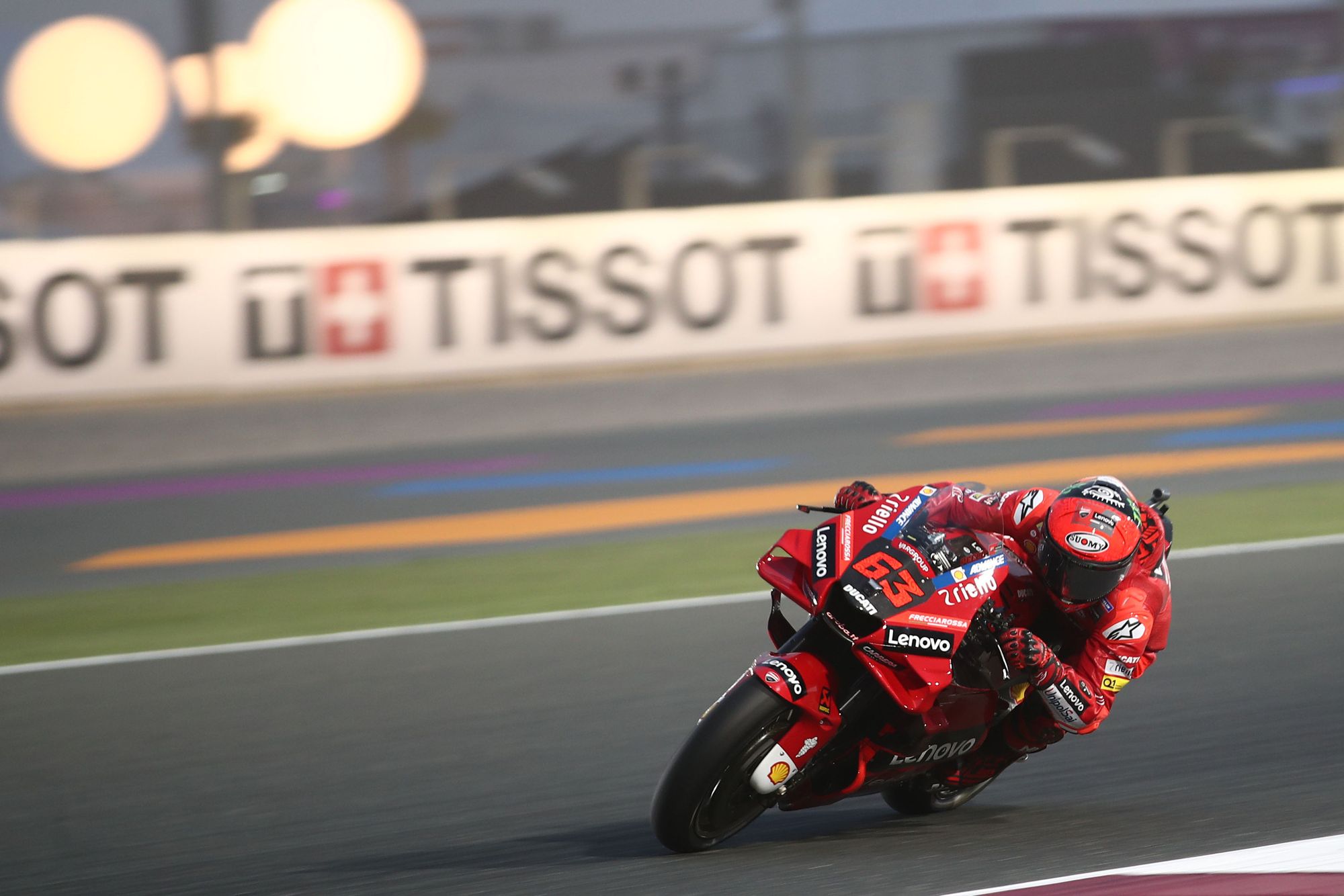 Another area where there's not a stand-out contender - both Bagnaia and Martin have somewhat spotty records at Lusail with neither of them a race winner in the premier class at the track, although both have tasted success in the past in the junior categories.
Bagnaia last won there onboard a Moto2 machine in his title-winning season in 2018, as well as being a Moto3 podium finisher once but never really a standout performer.
His time in MotoGP has delivered a single podium from four Qatar races as well as two DNFs - one of which, last time out, also managed to take Martin with him.
For his part, Martin is a Qatar Moto3 winner but was rather lacklustre there as a Moto2 rider, scoring only a single point from two appearances. Three times a MotoGP racer at Lusail, one of those appearances was his first-ever premier-class race and at another, only a week later, he impressively qualified on pole position before scoring his first podium.
Verdict: Bagnaia 0.5, Martin 0.5
Team support
Riding identical 2023 machines and both signed up directly to the Italian factory despite Martin being on a quasi-satellite Pramac Racing bike, in theory, the level of support that both get from Ducati shouldn't make any difference given that it's supposed to be equal.
But some are more equal than others, and there's a reason why racers all want to be in factory colours. Bagnaia has more access to engineers and analysts, more access to the people who build the bikes and (just as importantly these days) the people who write the software that makes them fast, and as a result is in a better position to react, adapt and overcome whatever challenges come his way.
They've also both got the benefit of strong team-mates who've shown that even without team orders, they're willing to work for the benefit of the other side of the garage.
But while Johann Zarco's somewhat up-and-down form might be useful or might not, if Enea Bastianini can repeat his Malaysia pace at the Lusail track where he won last year, then it's absolutely another factor in favour of Bagnaia.
Verdict: Bagnaia 1, Martin 0
Race management skills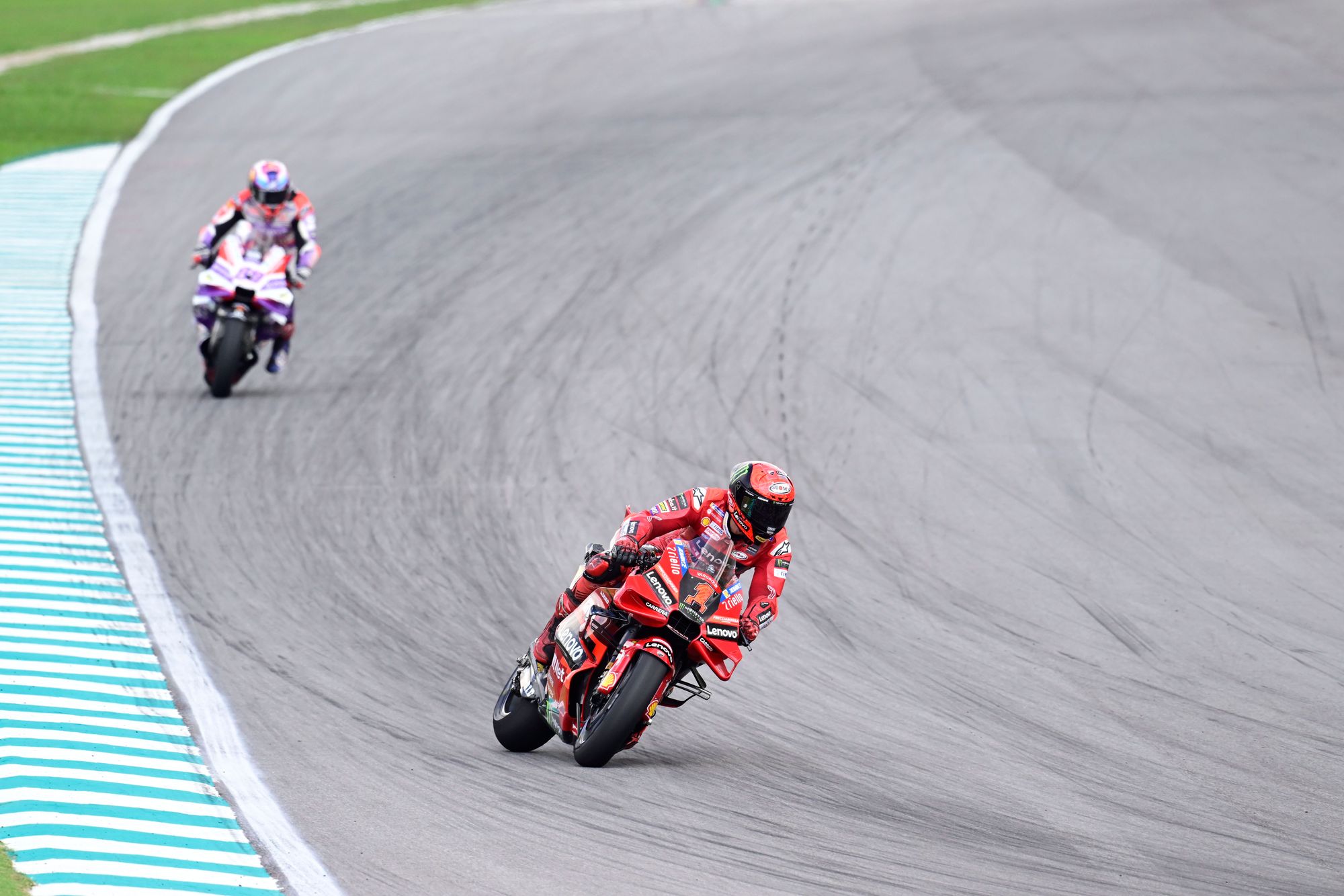 Perhaps the one area where Bagnaia has the biggest advantage is his ability to nurse tyres all the way to the chequered flag in full-length races. Channelling his inner Andrea Dovizioso in recent rounds to do exactly what his Ducati predecessor was able to do and still be competitive and ready to strike at the end of Sunday's main event, it's allowed him to snatch successes multiple times this year when it looked at the halfway point like he was out of the fight.
Martin, on the other hand, struggles somewhat with this for the exact same reasons why he's devastatingly fast in the sprints. He's been trying of late to learn the skill, with races like Thailand demonstrating that he's picking it up slowly, but with two races where it's going to be absolutely crucial, the safe bet is still very much Bagnaia.
Verdict: Bagnaia 1, Martin 0
Valencia race record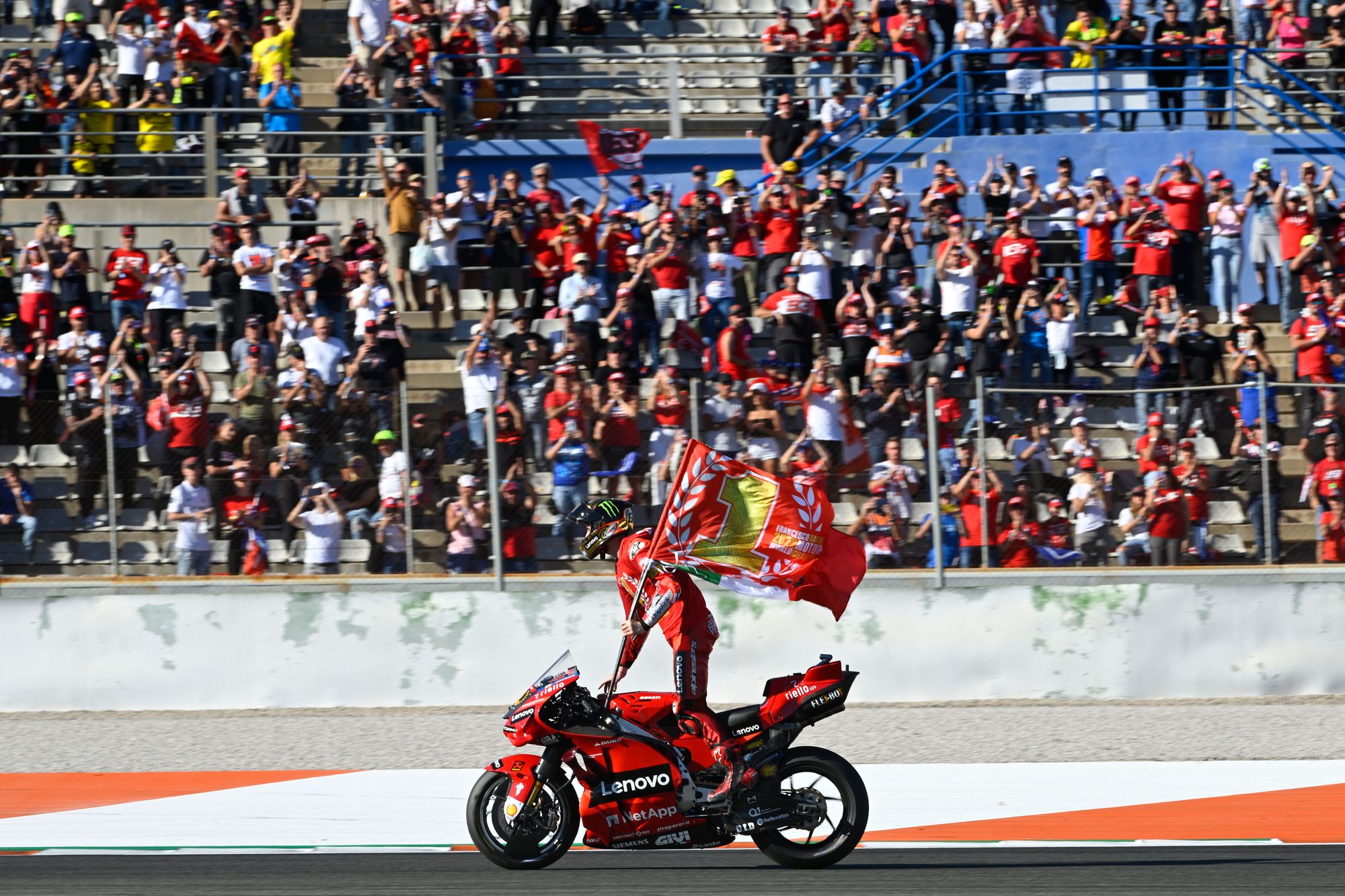 The championship is now all but certain to be decided in the final round of the year at Valencia - only a major disaster for Martin at Lusail could change that - which means considering form at the Spanish circuit is also something we need to consider even if, like the Qatari track, it's one where neither party has a particular advantage.
Bagnaia's form there was quite unimpressive during his time in the junior ranks, without even a single podium finish as he worked his way up through Moto2 and Moto3. His first MotoGP appearance in 2019 ended in injuries that meant he didn't race, while in 2020 he scored a single 11th from two races.
However he made up for it in 2021 with victory, and while he cruised home to ninth in 2022, he only did it to ensure a safe title-clinching.
Martin, on the other hand, was a consistent podium finisher there as he came up through the ranks ever since winning his very first grand prix race there in 2017.
His two MotoGP appearances have also delivered two podium finishes, meaning that at least on paper he's got a slight advantage from finishing on home soil.
Verdict: Martin 1, Bagnaia 0
Coping with pressure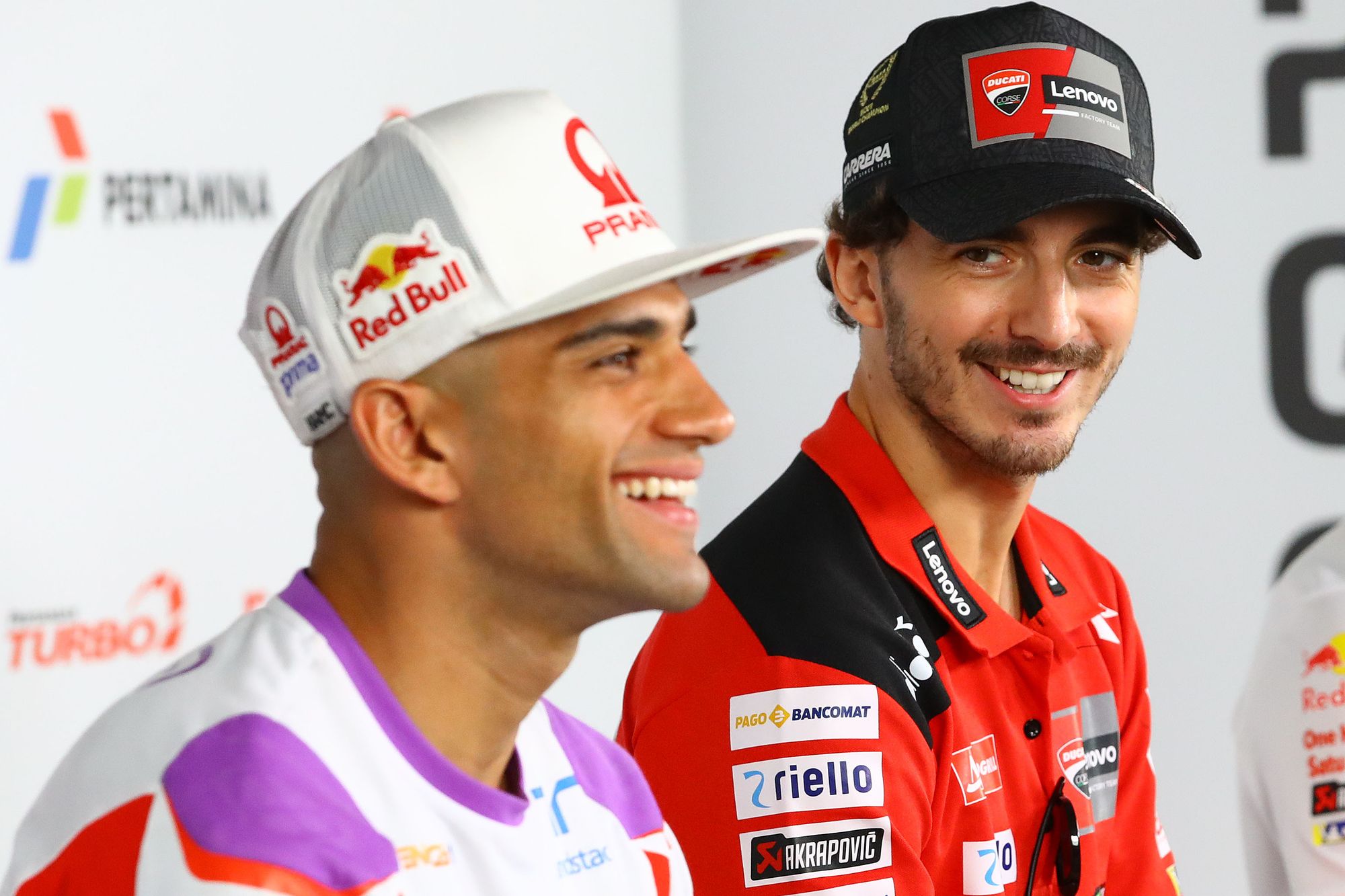 This is an area where both of the title contenders have had to battle their demons in the past, with both Bagnaia and Martin having to work hard to shrug off reputations as riders who have a bit of a tendency now and then to choke under pressure - or, even worse, when there's seemingly no pressure on them at all.
Since 2022 though, Bagnaia has worked hard to strengthen his abilities in this regard. He went through a tough time in the latter half of this year following his injuries sustained at Barcelona - but it didn't get to him the way that it might have in the past, and he came out of it with his head still up, something that left him in the position he's in now with the title lead still in his hands.
Martin has improved too, to be fair to him, but he's still got his own weaknesses now and then, with a crash out of the lead in Indonesia costing him the chance to be the hunted rather than the hunter right now.
Hopefully, neither is going to have to show their resilience in the final two rounds, but if things don't go according to plan, it'll be Bagnaia who you've got to think will deal with it the best.
Verdict: Bagnaia 1, Martin 0
Aggression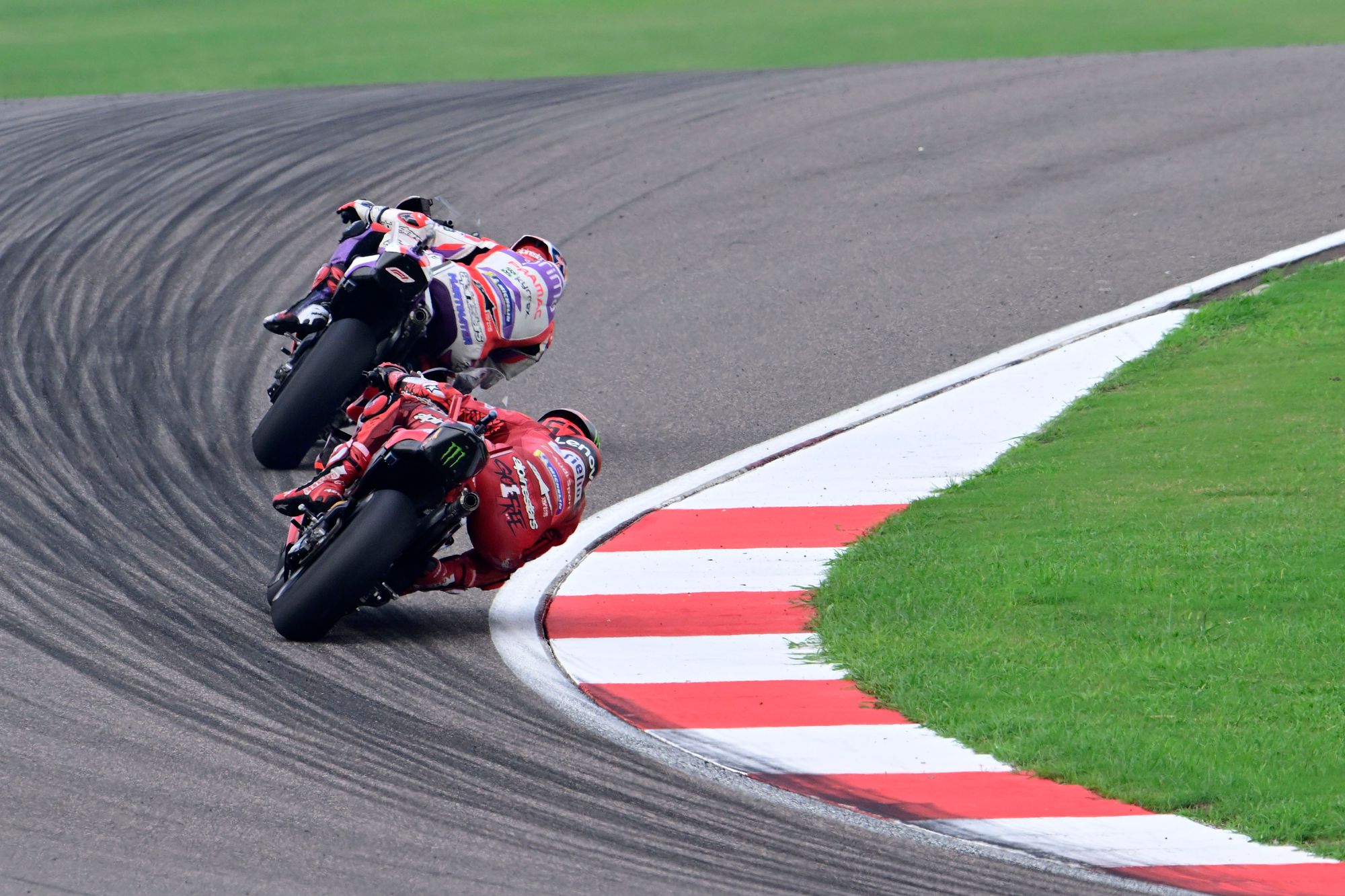 Simply put, there's no rider on the current MotoGP grid (with the possible exception of Marc Marquez) who brings as much aggression to the table as Martin. He has a ruthlessness that not many others share, and if the final two rounds come down to a dogfight between him and Bagnaia then you have to believe that the Spaniard has a pretty clear edge.
Bagnaia, for his part, has plenty of his own, but it's generally used in a more calculating manner - he's the sort of rider who'll use his skills to set up a single harsh but fair move, rather than a knife fighter like Martin. Both strategies have strengths, but it plays in the favour of Martin should the two need to go head-to-head to decide the title.
Verdict: Martin 1, Bagnaia 0
Final verdict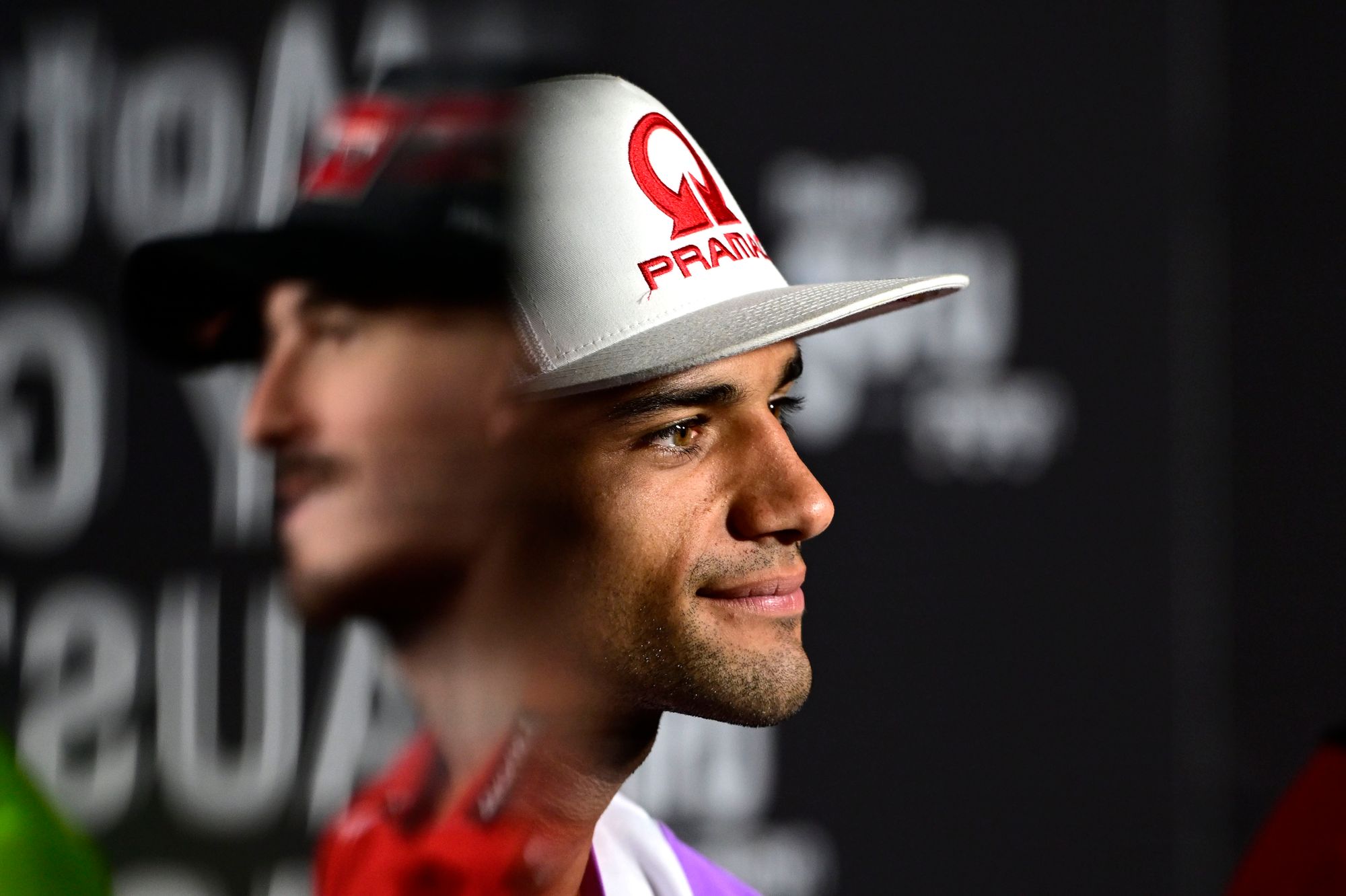 Final score: Bagnaia 4, Martin 4
The fact that both Bagnaia and Martin have tied at the end of this shows exactly how close the 2023 title fight has been and continues to be.
Both of them obviously have their strengths and weaknesses, but with the pair so evenly matched it's very hard to split them as the title fight rises to another level of tension with only two rounds to go.
Neither has a clear advantage, and it's not impossible that the deciding factor at the end of it all won't be skill, talent or ability but pure old-fashioned luck!