The tempting view of the current MotoGP championship battle is one of archetypes - Jorge Martin representing raw, sometimes untamed speed and Pecco Bagnaia representing tactical acumen and precision.
It's not necessarily untrue, at least as of late. It has been widely remarked upon by many in MotoGP that Martin, who was quickest again in both Friday practice sessions in Buriram, has found himself in a special kind of groove and is currently the fastest rider in MotoGP.
"Now in this moment Martin is doing an amazing job, but also his feeling with the bike is incredible. Every time you look at the data, he can make the corner and [easily] turn the bike. He's found a very good balance, and in every circuit, his balance works very well," Luca Marini said of his Ducati peer. And indeed Martin is probably the favourite to take pole at Buriram.
Yet even if he does, chances are very good that Pecco Bagnaia will end the session with a title in his CV. Not the title, and not one that he probably particularly thinks of, but one that will signify a major accomplishment anyway.
Bagnaia is 91 points clear of Martin and 93 points clear of Marco Bezzecchi in the standings for the so-called BMW M Award - effectively MotoGP's qualifying championship.
It is called that because the winner receives a BMW, which this year will be the BMW XM Label Red.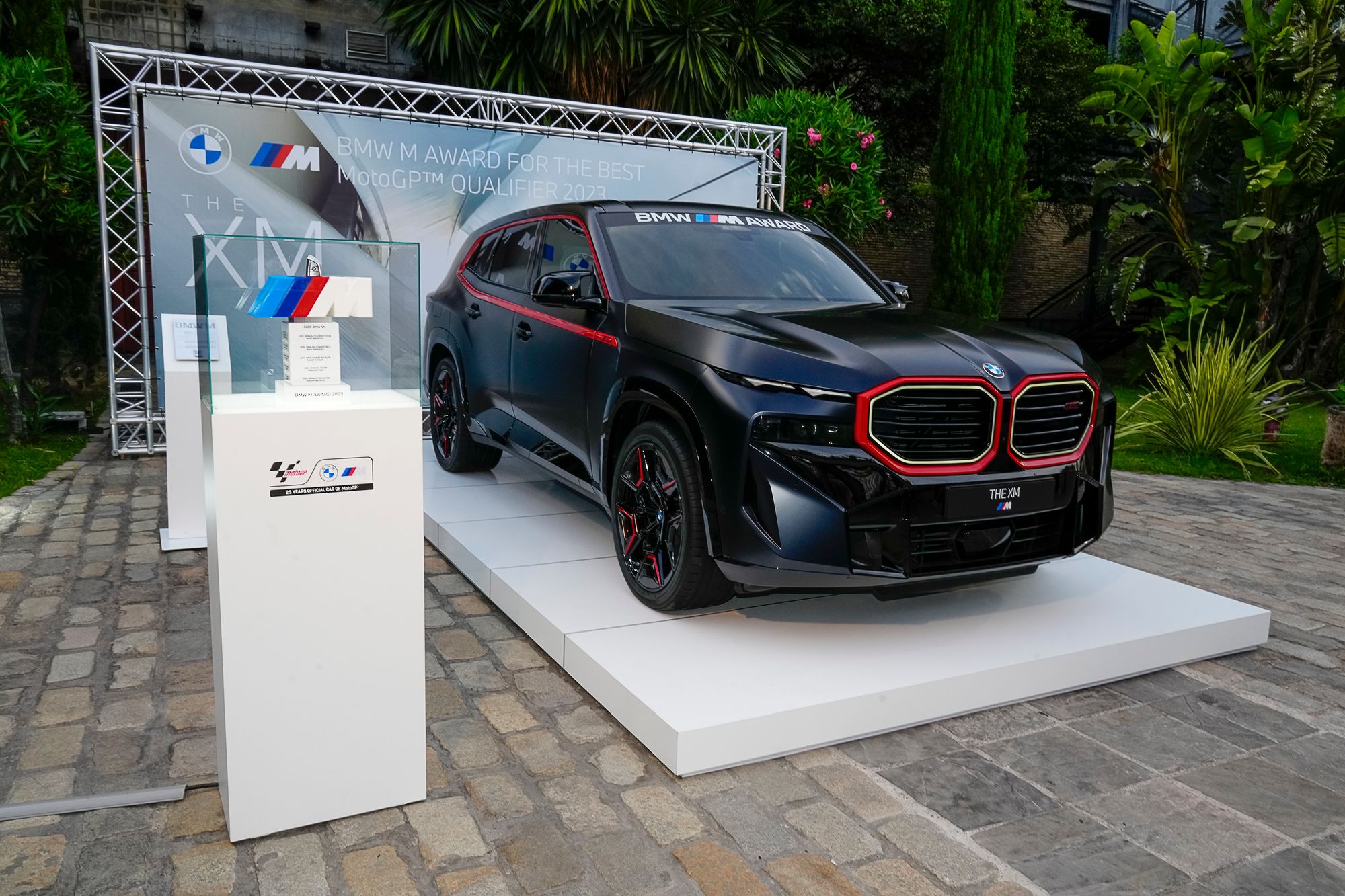 Bagnaia had brought home the honours last year on his way to the riders' title, but he defeated Martin by just 11 points then. Now, he is on course to claim the BMW with three rounds to spare, as long as he qualifies within the top six tomorrow.
Which he should do, because Bagnaia has placed within the top five in 15 of 16 qualifying sessons last year, and on the front row in all but three of them. The big outlier as of late is Mandalika, where he failed to make it out of Q1, and indeed Bagnaia's qualifying form has become much patchier as of late - he seems to be starting weekends further behind and is electing to prioritise race performance.
But though he's perhaps less explosive now over one lap than earlier in the season, where he'd secured six pole positions in the span of nine races, he's still very reliable over one lap. And that, perhaps more than anything, has been the bedrock of a title defence that looks likely to succeed despite a considerable rate of unforced errors.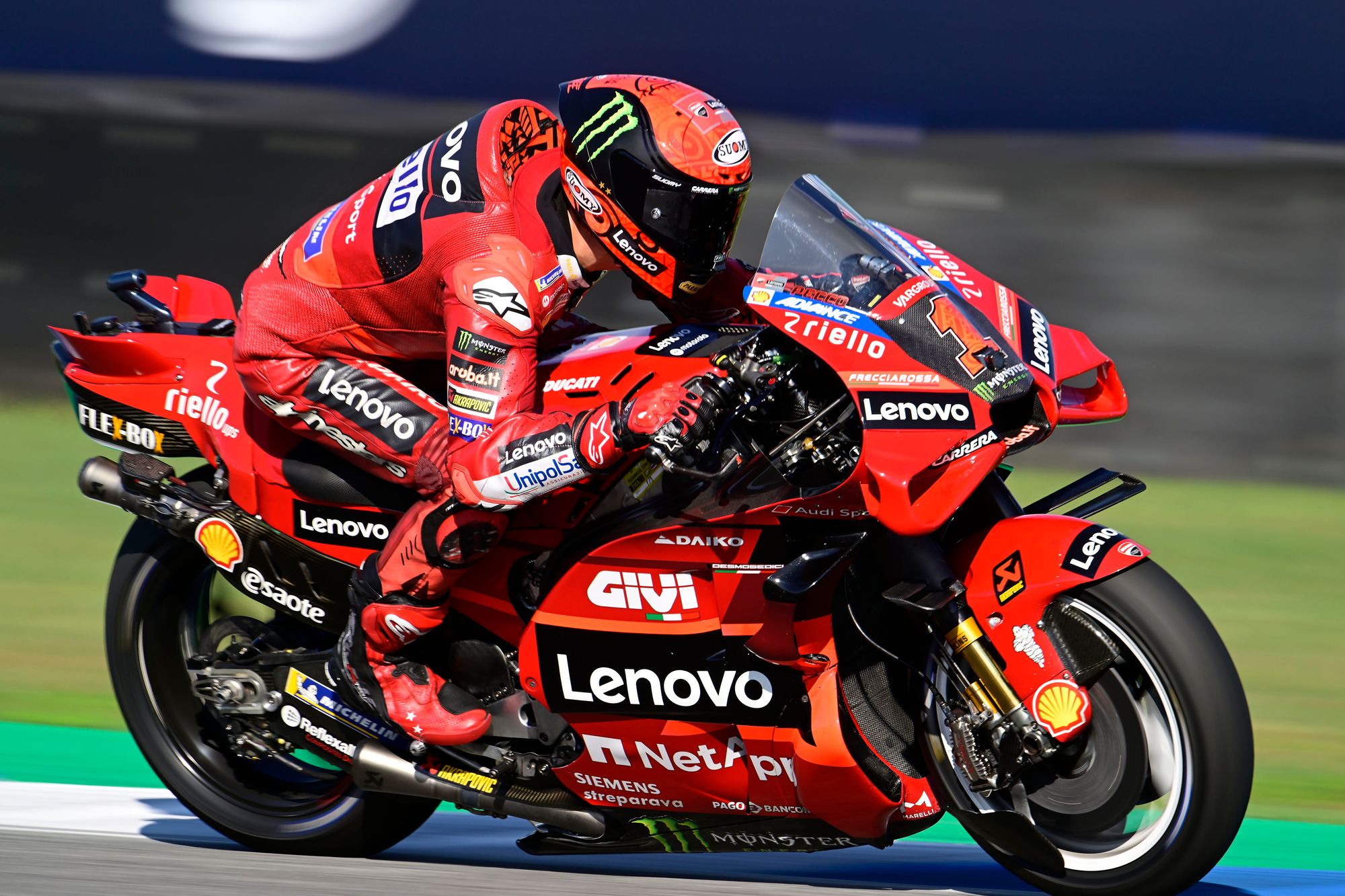 Bagnaia has dragged himself up the grid over and over again, whether on song with the bike or not entirely comfortable. And that cannot be taken for granted - yes, he's on a Ducati, but there are seven other Ducatis on the grid. Among those is the Ducati of Johann Zarco, who had been something of a qualifying specialist back when he'd started in MotoGP but has seen it turn into a clear weakness this year - one reflected in his 11th place in the BMW standings.
If Bagnaia doesn't get it done tomorrow, it'll happen next time out, but doing it with three rounds to spare would be a particular achievement. Yes, it's an unofficial trophy with a marketing slant - but a certain level of prestige is warranted, especially if a rider wraps it up with three races to spare.
And if Bagnaia does go on to win both the M Award and the actual riders' title - a double that was also done in 2022 (by Bagnaia) and in 2021 (by Fabio Quartararo) but not in 2020 (Quartararo won the M Award, Joan Mir placed ninth but was first in the standings that really mattered) - both of those achievements will be intrinsically tied to a single-lap prowess that might be going under the radar as of late.