In what seems like something of a tradition now, Austrian manufacturer KTM is preparing to go into another MotoGP season as a big question mark – after a series of winter tests where form has been up and down and where laptimes have largely failed to match up with the comments of the riders at the end of each day.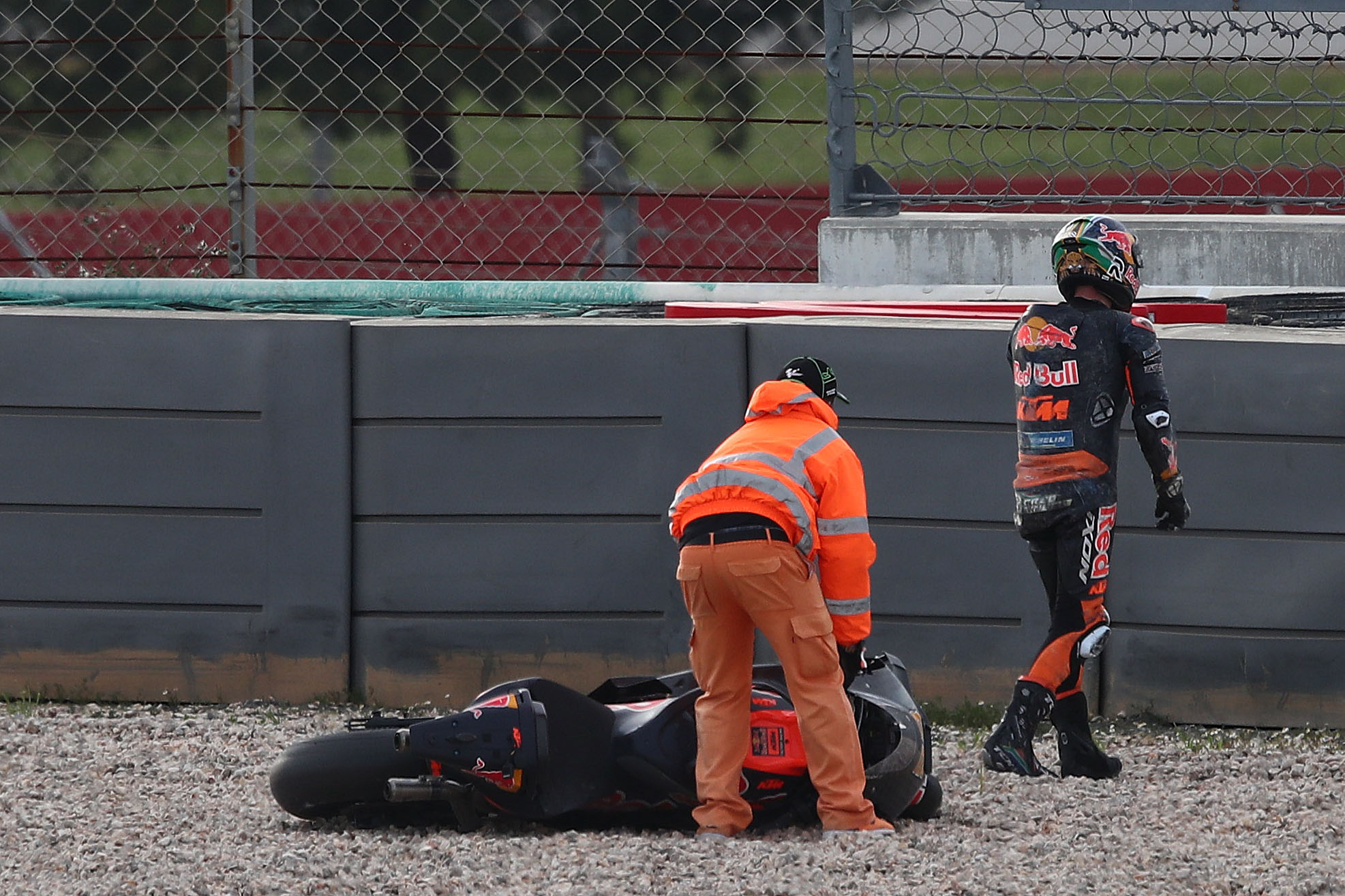 It's not an unfamiliar story for the team. Almost since it first came into the championship in 2016, inconsistency has been the name of the game.
Often finding itself behind at the start of the season but making the most of both its initial concession status and considerable financial and engineering resources to work throughout the season on the bike, the end result is normally at least some semblance of success, with the squad so far able to rack up five wins at the hands of Brad Binder and Miguel Oliveira.
But that success has traditionally come not at one particular time of the season or often not even in runs of form but rather in spurts and starts, with riders seemingly able to win one weekend then be almost invisible in the following rounds.
And it seems so far that 2023 will be no different in that regard, at least initially, with both Binder and new team-mate Jack Miller off the pace in the final two days of testing in Portimao yet both upbeat about how the outing had went – despite a late crash for Binder described as "nasty" by on-track witness Franco Morbidelli.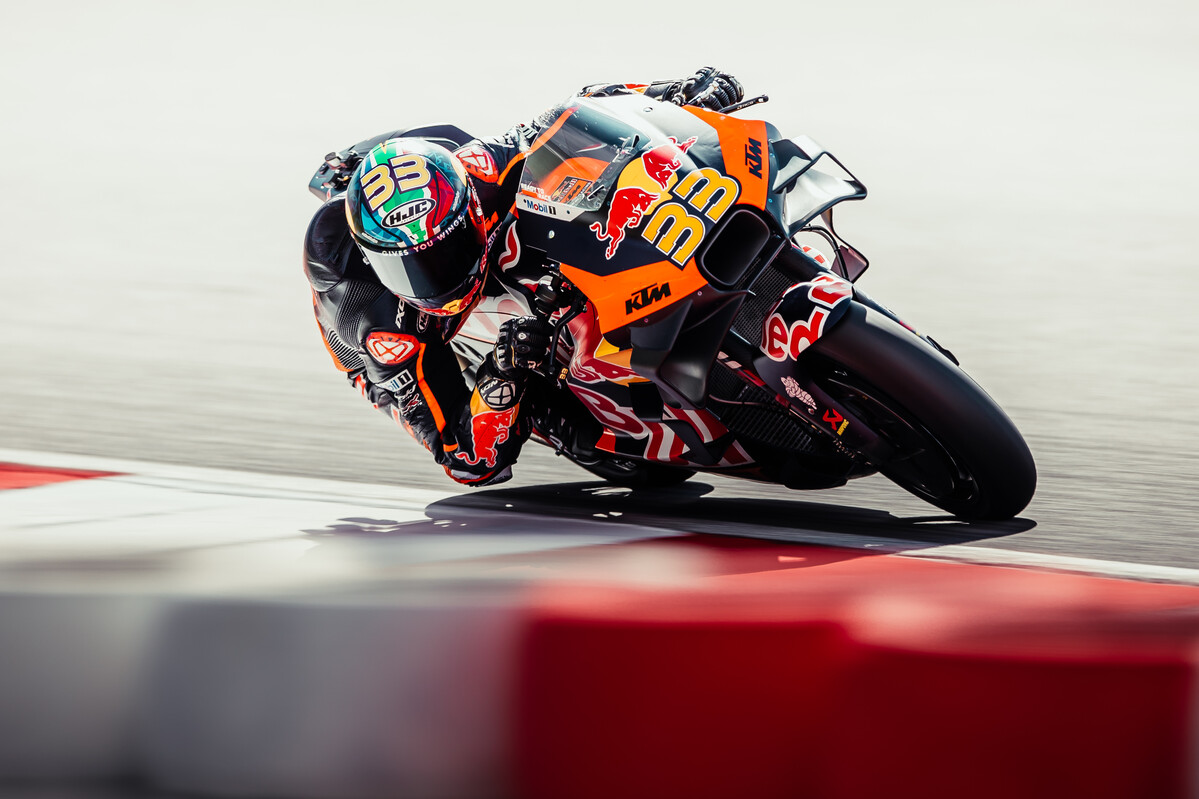 Alarm bells will have sounded even as late as the final day of the pre-season, when all the KTMs were still well down the order, with team boss Francesco Guidotti telling MotoGP.com: "We are not happy.
"We are not where we wanted to be, and we've faced some unexpected difficulties. We really have to understand this strange behaviour and solve it quickly, because we really are far from where we want to be.
"We know that for sure that we could not close this gap in one winter, but we missed a little bit more and we have to understand why.
"The rider feeling from Miller's side wasn't too bad, but he's slow. He's still too slow. He's getting confident and his speed is coming run by run, but it's still not enough.
"From Brad, it was a big surprise for him because it wasn't the bike he was used to ride and the feeling is completely different."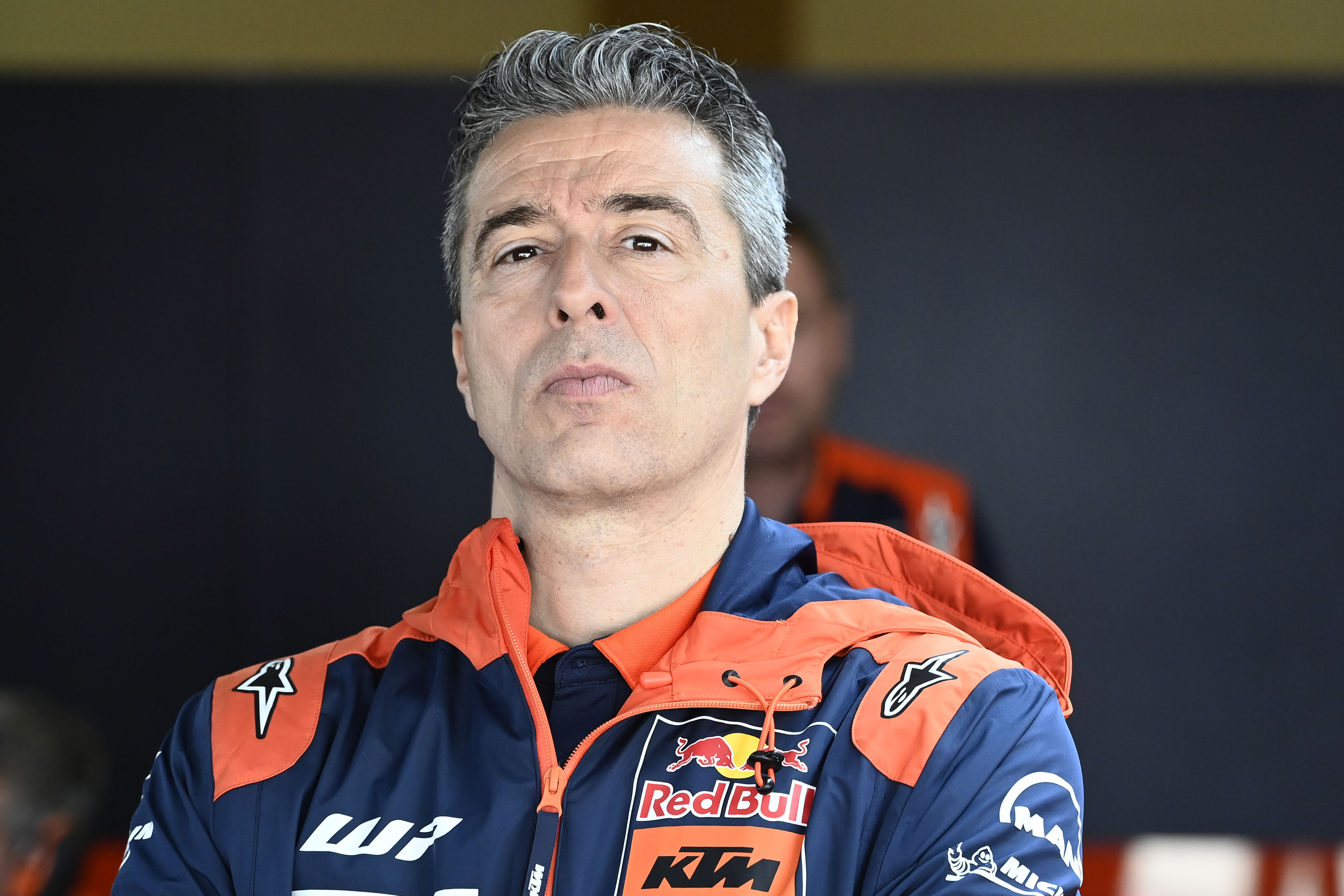 But a major single-lap improvement from Binder, taking him to ninth overall in the test, just half a second off the pace on a bike that has traditionally struggled over one lap in his hands, was a big moment.
"We made a good step forward today," he said at the conclusion of his testing programme.
"We had to re-think things last night because I wasn't that happy with what we were doing: the team did a great job to make me more comfortable on the bike and I could push a bit harder.
"We are closer to where we need to be. The time attack went better than I expected. There is definitely a step we can still make before the race but I think we are more or less ready to go into the season."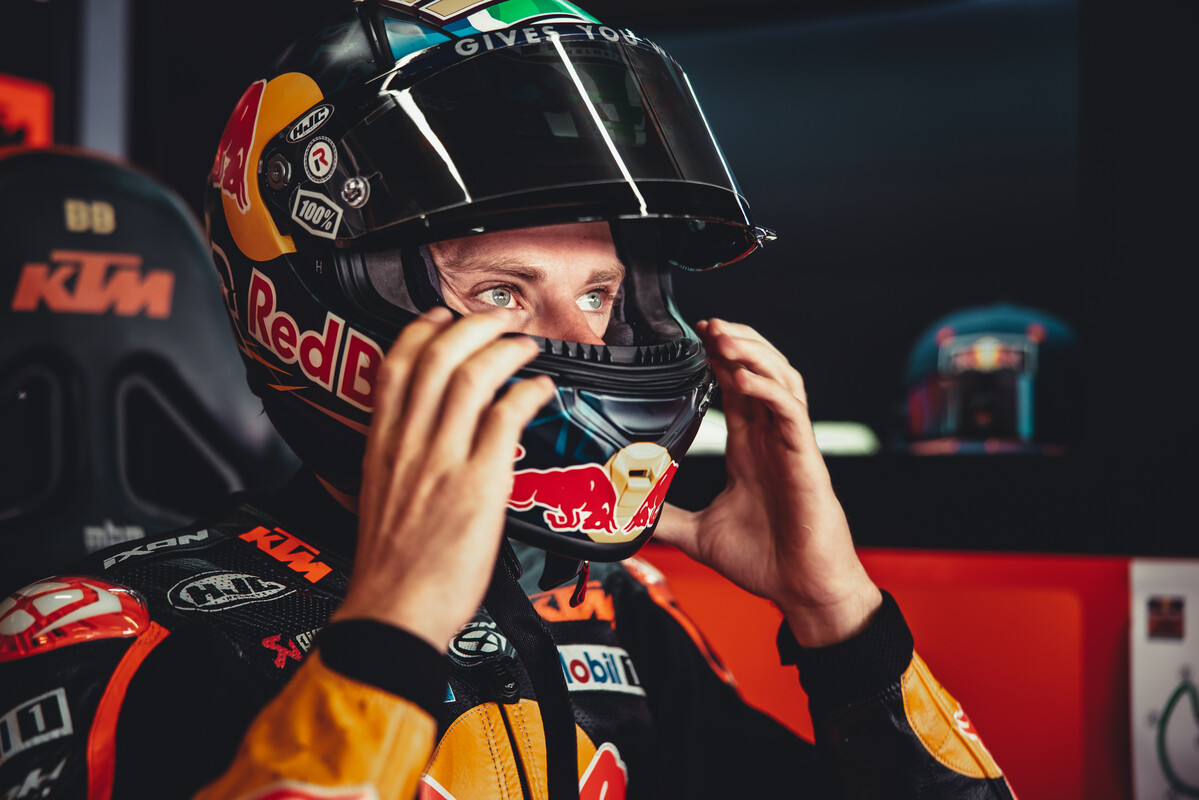 But that single laptime, as Binder acknowledged, was the result of a genuine push and "did not come too easy" and his sprint race simulation did not look particularly competitive at all. He acknowledged as much: "For me it was clear we weren't quite at the level I want to be over those 12 laps".
New signing Miller, who replaces Miguel Oliveira after four years with the team, was meanwhile upbeat, even going as far as to suggest that there was plenty to be confident about even while also conceding that part of the final day was spent rewriting the software that manages the bike.
"We're getting there," said the Australian. "We cut almost another second today and got closer to the top rider who was six tenths under the lap record!
"I'm just trying to understand the bike and try different things to get comfortable.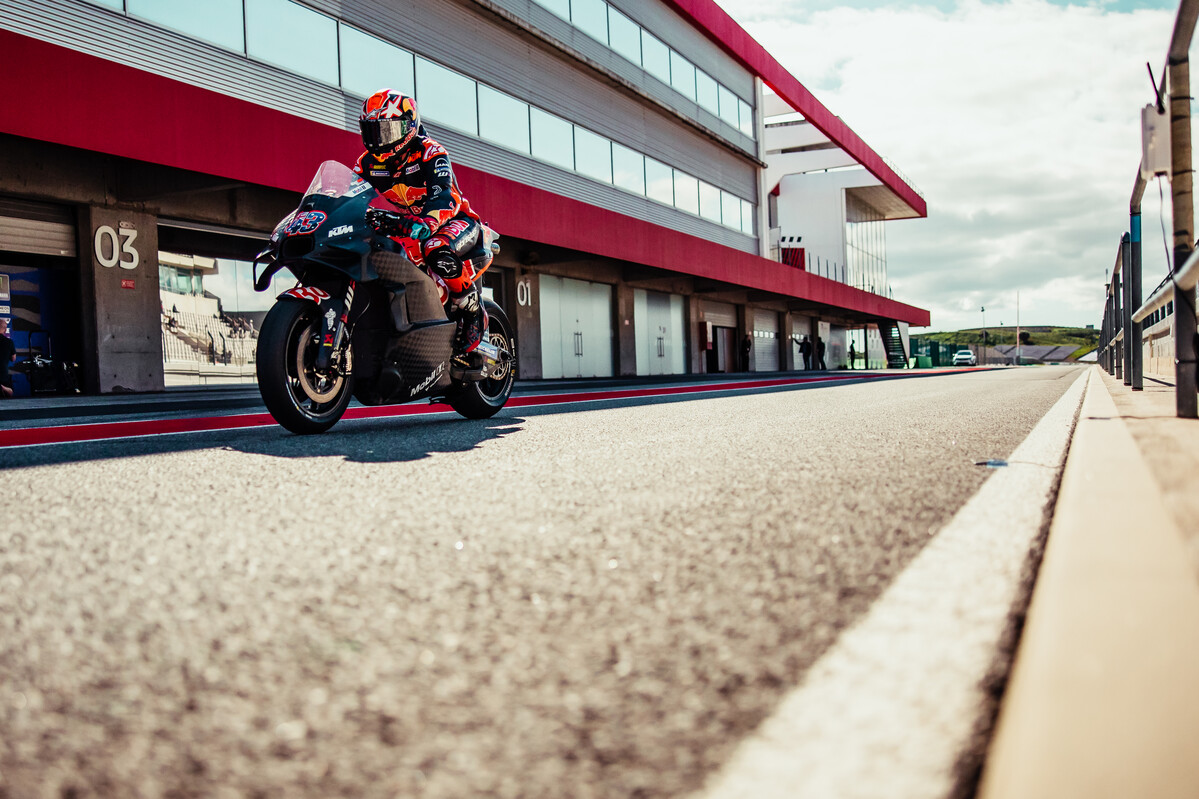 "We are improving every day and it is taking some time but we're getting to a decent spot before the first race. Our engine maps need a little polishing but I think we can be quietly confident."
But the overall outlook clearly remains mixed. In a separate interview, Guidotti acknowledged the progress but said with a chuckle: "The amount of work is massive, but looks like it's not enough somehow."
For now, it paints a familiar picture of a KTM that maybe can be a frontrunner, but likely not from the get go and not consistently. And while there are worse positions to be in, it is quite a far cry from the 'podium potential in every race' target being set out earlier this year.