"I will not compare last year to this year," Raul Fernandez declared during last month's three-day MotoGP test at Sepang.
Except, well, he'd done it already, and that meant he would indirectly do it again and again. And that comparison was a reliably one-sided one.
"Today I can say that I enjoyed on the bike – since 2021 I didn't enjoy," the RNF newcomer admitted bluntly after riding the hand-me-down satellite Aprilia on the first day of the test.
Sure, he'd already tried the RS-GP in the end-of-season Valencia test day, but that didn't really count if you hear Fernandez say it. He'd knocked his head during the final race weekend of the season, and though felt good enough to race, his head was "too big" in the test. The RS-GP offered a pleasant enough introduction – "super easy" to ride, amazing engine, not too physical – but Fernandez is clear he just wasn't riding well.
But the bulk of 2022 wasn't spent on an Aprilia. It was Fernandez's rookie MotoGP season with Tech3 KTM – a rookie season that came after he'd basically admitted on the record it wasn't what he wanted, and one that played out almost exactly as those words foreshadowed.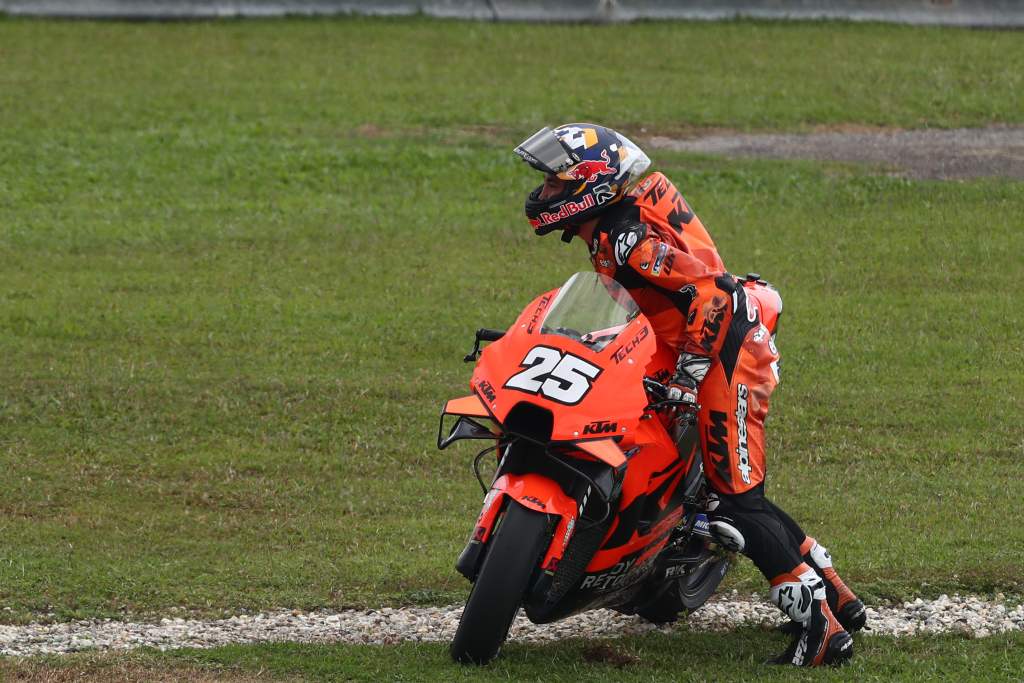 Still, 14 points in 18 starts is a miserable return even in the context of an unsettled rider. Maybe, in addition to being a wantaway, he was simply not as good as a historically-excellent 2021 Moto2 campaign made him seem?
"My principle for the year is to try to enjoy on the bike," Fernandez said at Sepang, moments after declaring there would be no comparisons.
"Because if not, for a rider it's criminal. If you don't enjoy, maybe it's easier to destroy your career. I mean, not destroy it… but if you come here, you need to enjoy your job. It's easy. If not, you will not be here.
"And I am happy to enjoy again. My goal is to enjoy. If not, it's criminal."
Ungrateful to KTM, you might feel, given it gave him his MotoGP opportunity and seemingly tried to accommodate him further by slotting his brother Adrian into the preferred Moto3 ride. But KTM itself has never been shy in speaking its mind – and Fernandez has not come across as outright antagonistic when describing his MotoGP 2022 experience with Tech3 and the RC16. Not resentful – just very, very blunt.
In terms of the bike, he's happy to admit his one year with the KTM RC16 didn't exactly unlock all of its secrets. But as for the Aprilia, "I feel with this bike I can ride like I want. It's just for the style. I have a very soft [smooth] style and with this bike I can go softer, and I can go fast".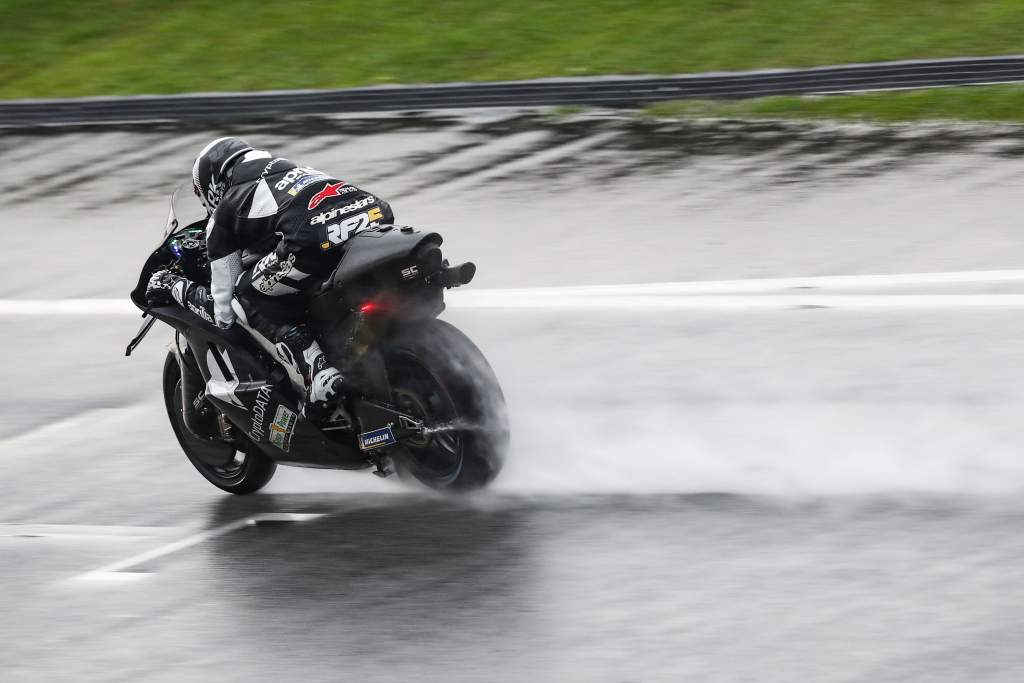 But any specifics of the equipment were secondary in Fernandez's Sepang rhetoric to mindset and enjoyment. He focussed on the word 'enjoy' so much that he started dropping it into unrelated sentences by mistake.
He continued: "When I come here, I said 'okay, I am happy in my life – I am happy with a MotoGP bike also'. The team helped me a lot. They gave me a lot of calm in all the moments, all the difficult moments. Because we are riders, our minds are complicated.
"For that I think I have a really nice team behind me, they give me the support necessary on my bike and especially on myself. And this is really important."
It feels a quite important piece of the puzzle that the RNF team, which already pursued him when it was still a Petronas-backed Yamaha partner, has reunited him with crew chief Noe Herrera.
"We wanted to have Raul already last year in our team, we weren't able to do so, he was disappointed about that – and us too, basically," RNF team manager Wilco Zeelenberg told MotoGP.com.
"He's back with his former crew chief, he has seen the Aprilia last year as well, he has followed them, he saw 'ooh, that bike looks to be good'. Everything is a bit more relaxed, and he has the things he wanted to have, and the talent he never lost."
Aprilia, Fernandez says, is treating him the way he imagines factory riders are treated. It's a "big family" and it's "amazing", and the RNF team "feels like my house".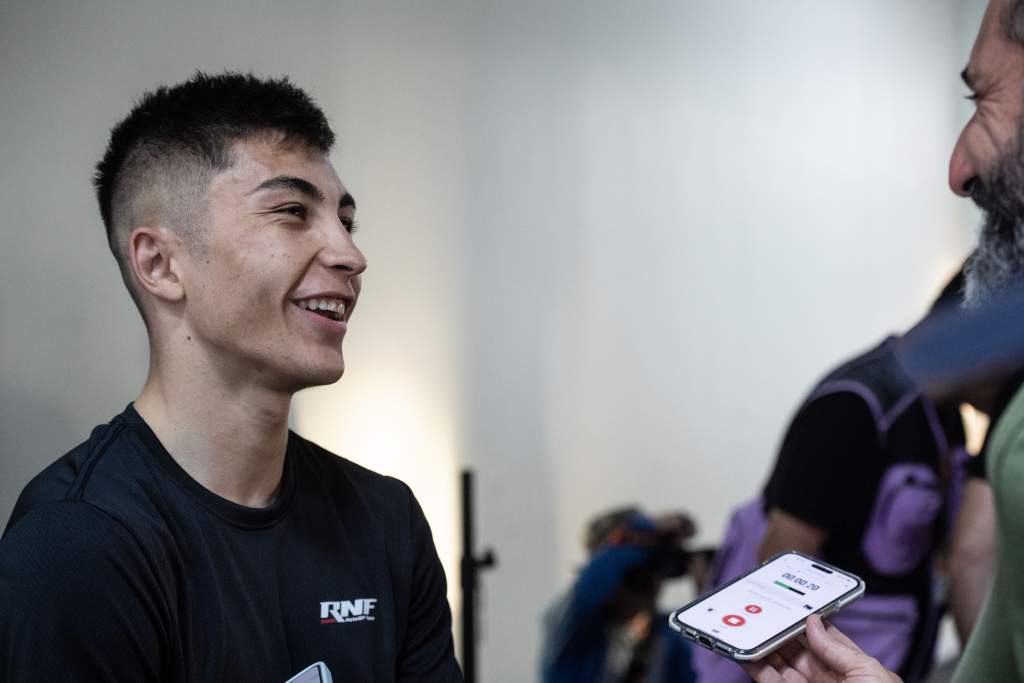 All throughout his Sepang media appearances, Fernandez clearly wanted to accentuate how important all of that is to him. "From Valencia to here I changed a lot my mind and you can see the result," he said – but it wasn't a reference to any sort of mental coach work, rather just a change to a more positive mindset.
None of that will exactly dispel the notion that he is high-maintenance. But if he can replicate his 2021 form in MotoGP, he'll get away with that and then some.
Which – in good news for Aprilia and RNF – is not so far-fetched, because the pace looks to be coming along.
Fernandez started out "too far" from the lead Aprilias at Sepang, but he ended the test a solid 11th, with a laptime faster than anything he'd managed at the track with KTM.
"The plan for Portugal will be the same," he said of the second test. "Try to understand the bike in a different track, try to understand the electronics, the tyres – but especially to continue to work on belief in myself. I think this is the priority now."
Again, mental over physical. Happiness over equipment. If this is indeed the formula for unlocking Fernandez in MotoGP, Aprilia has hit the jackpot.