Coming into the 2023 MotoGP season, there's only one contender for the title of rookie of the year: Tech3 Gas Gas rider and reigning Moto2 world champion Augusto Fernandez, who lines up as the only new rider on the whole grid.
Yet already the Spaniard has made a good impression on the field with competitive laptimes that have, after six days of testing at Sepang, started to draw closer and closer to the front of the field, even though he left the Malaysian circuit well aware that there's still a lot of work to do.
"I have things to improve and to learn," he explained during the test, "and I still need to change my riding style, which is something that I'm working on.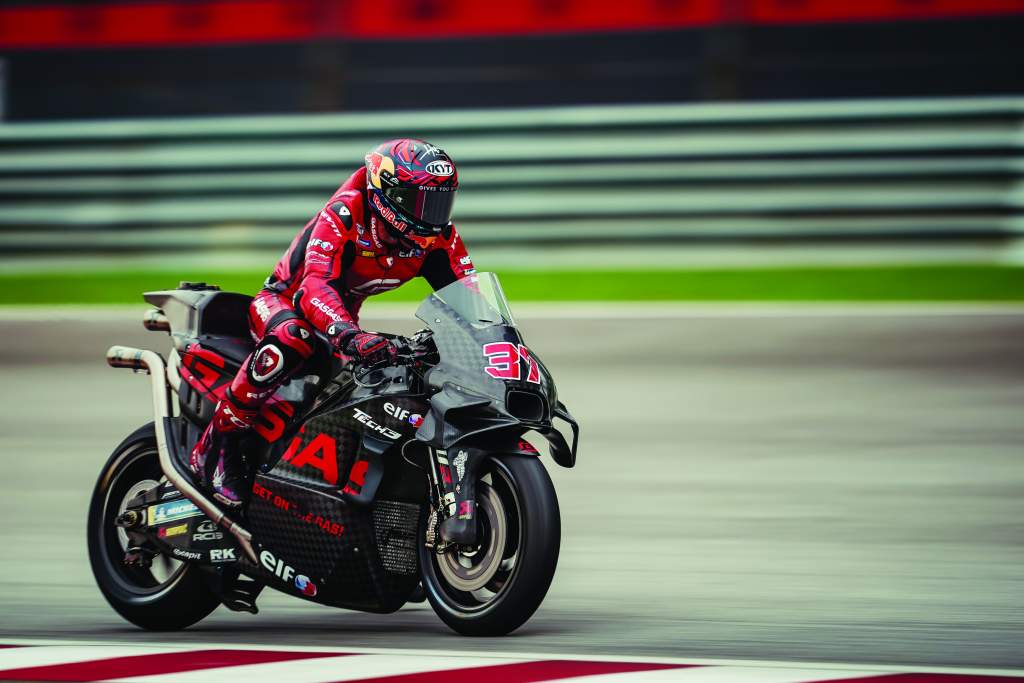 "I'm just trying to focus on myself right now so that I can take the maximum from the bike by the end of the year, to be close to whichever rider is on top with this bike. Now, I'm focusing on myself and I've got a lot of room to improve."
One of the smarter guys to join the MotoGP grid in recent years and with communication in the box and to Gas Gas' Austrian engineers no doubt made easier thanks to his flawless English, Fernandez is intelligent enough to know that there's still a long way to go before he's truly competitive.
He finished the test 1.8 seconds off the pace, albeit having missed out on a chance to do his planned final time attack.
"We are still far," he admitted, "but every little step that we made, I can keep. It's not just a fast lap, it's that I know what I'm doing and every time I improve I know why. I make a step and then stay on that step – I don't come forward and go back.
"Little steps, but secure ones. Of course, there's a lot of room to improve, but my confidence is a lot higher and my riding is better.
"I'm starting to become a MotoGP rider. There are still a lot of things to improve, but I'm getting there now."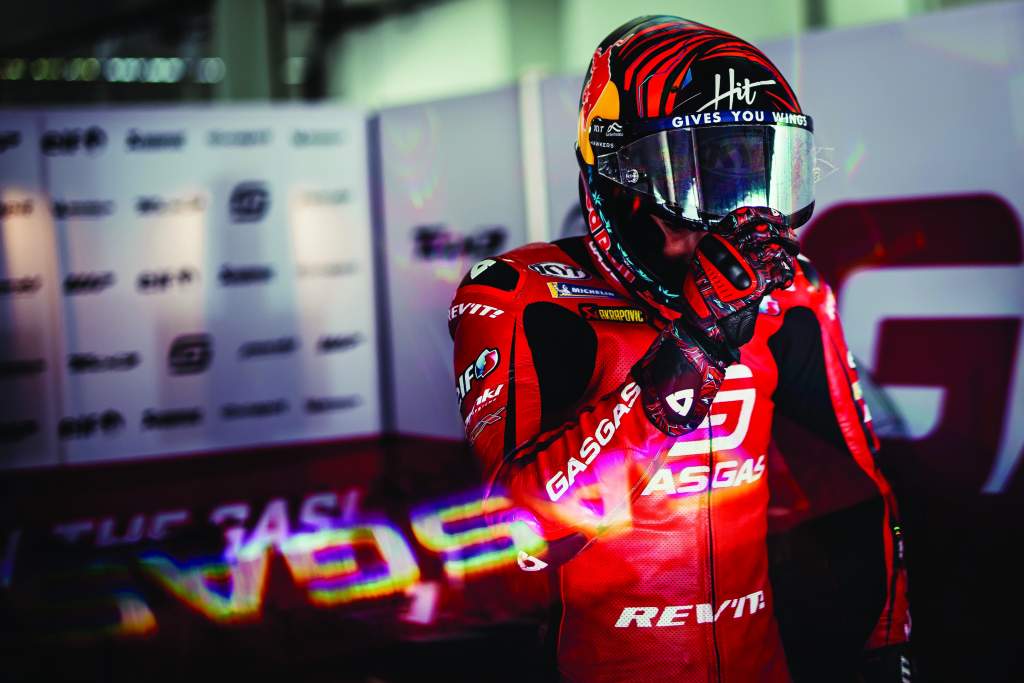 Able, thanks to his rookie status, to ride at the three days of shakedown testing prior to the main event, where Fernandez was joined by team test riders Dani Pedrosa, Mika Kallio and Jonas Folger before remaining on track with racers Pol Espargaro, Brad Binder and Jack Miller for three more days, it meant that there's been plenty for him and his crew to analyse ahead of the upcoming outing in Portugal.
"I need to sleep for one week!" Fernandez laughed at the conclusion of testing. "It's not even a joke, because I think in a couple of days I'll realise everything a little more. I'm going to ask for all the data and everything, all the information we took from these six days, all the improvements.
"I've spent a lot of time looking at the others' data. Having them here, alongside me on the same track at the same temperature, is very helpful for me. I've been checking their data a lot, and learning how to analyse everything.
"Before arriving, from the past, and from this week, we've had some help from some guys filming on the track. Comparing with my team-mate and the KTM guys, comparing my lines, it's nice to compare data and video and to see all the differences."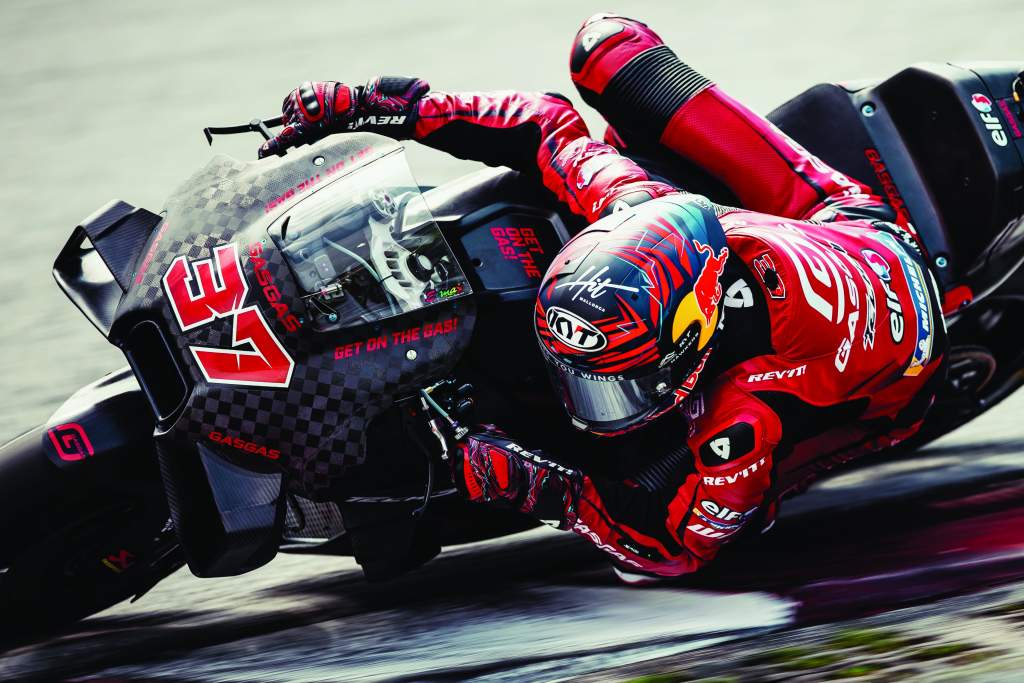 He's even admitted to having something of a secret weapon in his education in the form of the project's long-time test rider Kallio, who has spent a considerable amount of time in the garage imparting some of his decade of knowledge of the RC16.
"Mika is helping a lot," Fernandez explained. "I check all the data with him every afternoon, and he's been a big help these days, in the shakedown and the test."