No rider in MotoGP is under more immediate pressure than Franco Morbidelli, with Yamaha chiefs having seemingly found every imaginable way already to say that he needs to find extra performance urgently.
Yamaha's position is very easy to understand after a season in which Morbidelli scored 17% of the points of team-mate Fabio Quartararo, but it did look through the off-season like that particular baseline would at least be cleared very handily in 2023.
Even against the backdrop of Yamaha's surprising single-lap struggles, Morbidelli has been happier with the new chassis developments, happier with the improved engine and seemingly more at ease with the M1 after having worked to make himself more "aggressive" to fit the bike's evolution.
Then the March test at Portimao came, and none of that showed up in the laptimes.
---
How Morbidelli compared to Quartararo in 2022-23 off-season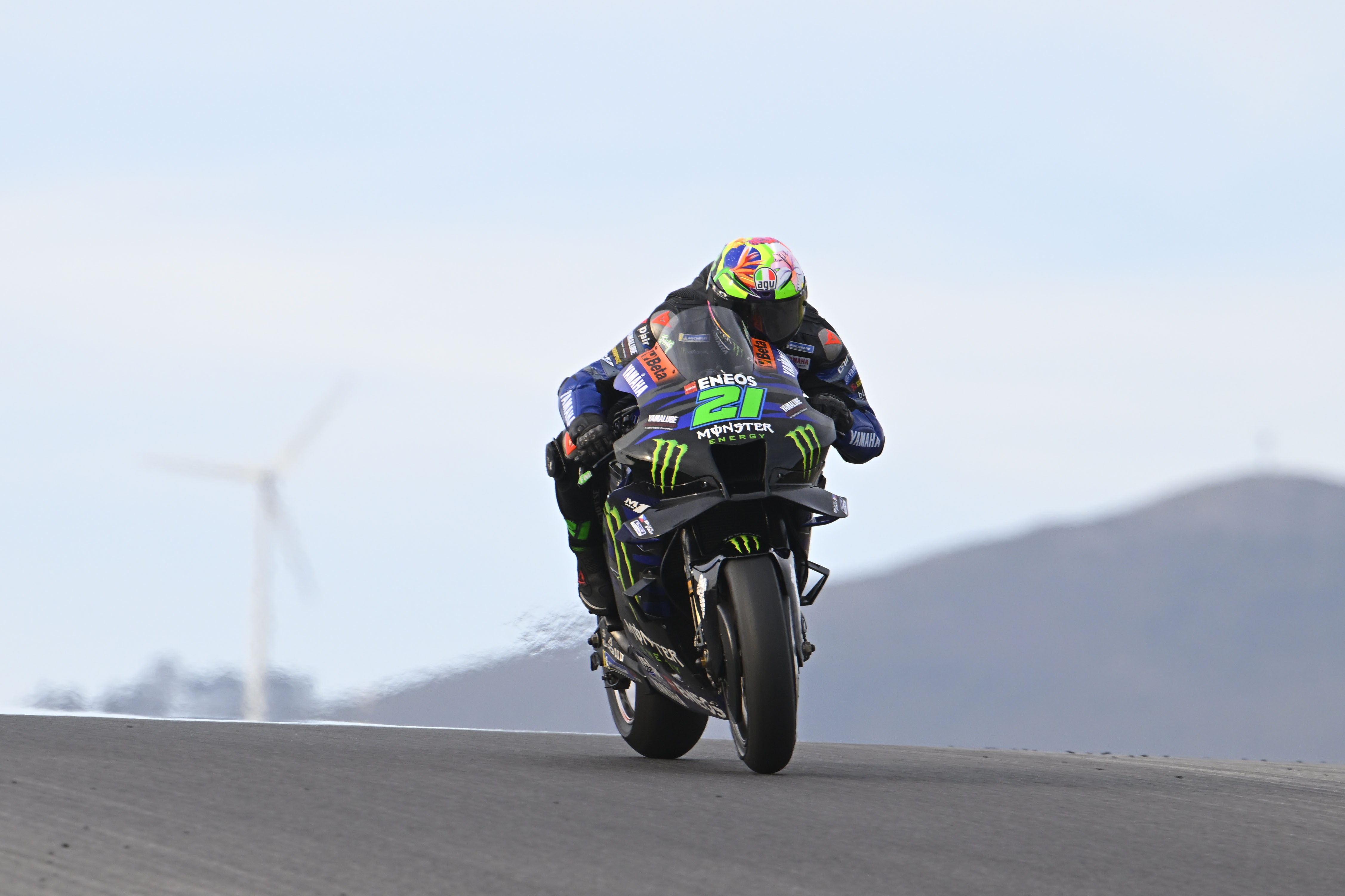 November Valencia test – 0.113s behind
February Sepang test, Day 1 – 0.304s ahead
February Sepang test, Day 2 – 0.392s behind
February Sepang test, Day 3 – 0.043s behind
March Portimao test, Day 1 – 0.800s behind
March Portimao test, Day 2 – 0.764s behind
---
In theory, it could be something as simple as track variance explaining this trend – after all, Sepang was Morbidelli's best race weekend of 2022, while at Portimao he was desperately adrift of Quartararo. But the Italian must be desperately hoping that is not the explanation.
Already on the first day of the Portimao test, even as Quartararo was still struggling to extract any semblance of competitive single-lap pace, Morbidelli wasn't in his league. "Some points of the track where he's able to carry a little bit better corner speed, here and there – but finally, it's quite some difference. Not a small gap," he explained.
Then Quartararo reverted to 2022 aero and a set-up more in that direction and went massively faster. Morbidelli too made an overnight improvement, but the gap held – and if anything, if you take the combination of best sectors (which is more favourable to Morbidelli but still distinctly not great), Quartararo may have pulled further clear.
"The gap is similar to yesterday if not a little bit more. I'm not happy about that. We need to analyse and reduce it."
And as for whether he'd be tempted to emulate Quartararo's back-to-2022 spec decision, the answer was, "no… pff, no. Not really. Not really" – perhaps unsurprising given how much Morbidelli was struggling with that 2022 bike.
Qualifying, in particular, was Morbidelli's Achilles' heel last year – yet longer runs in the test didn't seem to offer a ton of encouragement either. And even if they had, it won't matter if he's qualifying 16th to 20th.
In spite of all that, Morbidelli's still convinced he's in a brighter-looking situation compared to 2023. "For me it's better. I have a much better knowledge of the package, I have a much better understanding of everything, with the team and the crew.
"Still the gap with the first guys [1.098s to the testing benchmark] – it's not a lot, but in today's MotoGP it is a lot.
"So, it will be interesting to find a way to reduce it and to clear it."
But there's only so much time left to do that.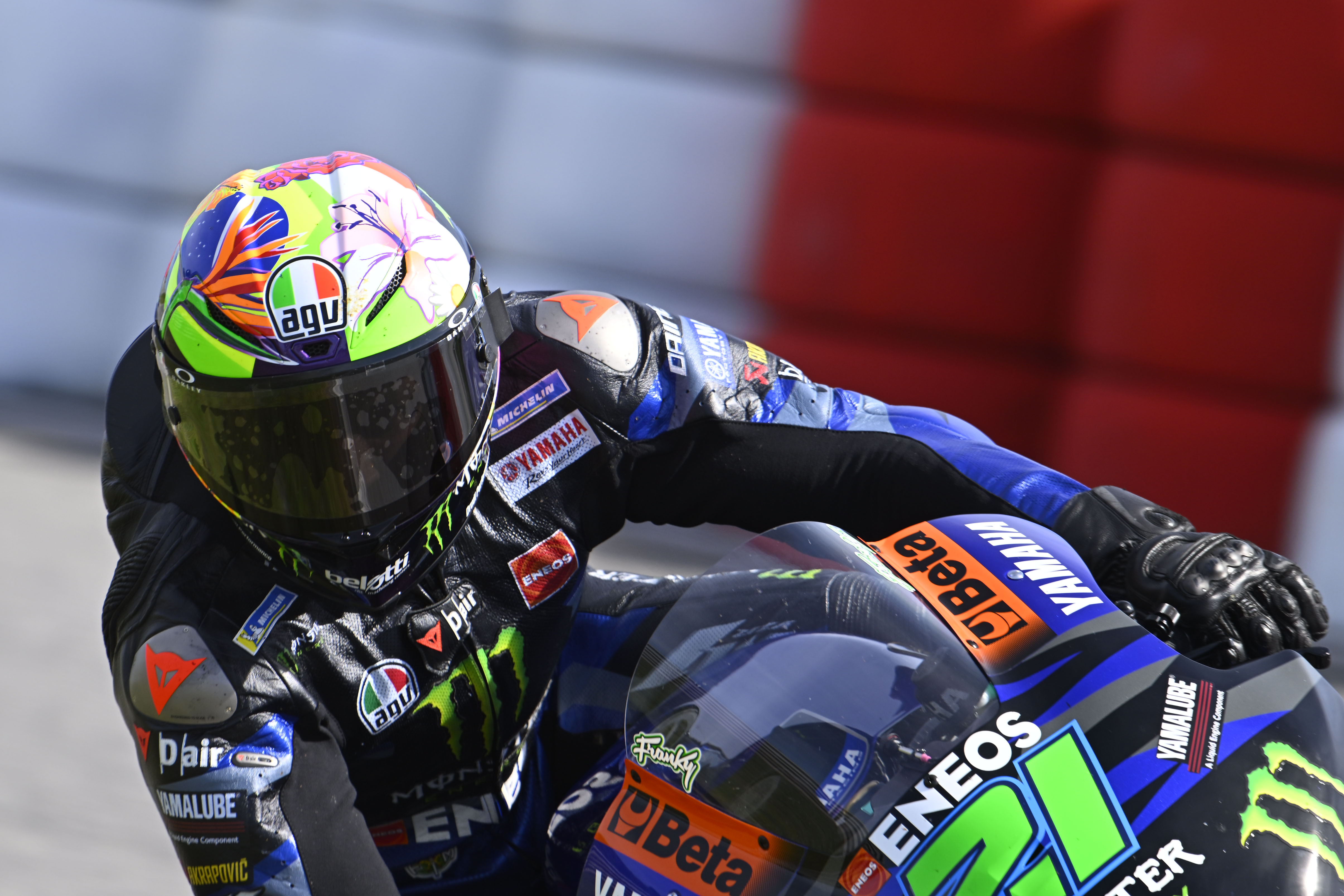 "It will be fundamental and important for him [Morbidelli] to prove and to be fast," Yamaha team manager Massimo Meregalli told MotoGP.com during the test.
"Because we all know about what he's capable of. I'm really hoping to see him in a position where he needs to be."
Morbidelli has Valentino Rossi in his corner, and benefits from being off-sequence with all of the other factory team contracts in MotoGP right now. There aren't a ton of riders currently on course to be free agents in 2023.
But that just won't matter if the 2022 gap to Quartararo holds, and Yamaha feels its hand is being forced.