The newly-rebranded CryptoData RNF Aprilia MotoGP team has shown off its 2023 colours in a live YouTube event, unveiling a new livery for Miguel Oliveira and Raul Fernandez to use this coming season as the Romanian cyber security team takes over ownership of the squad.
Originally set to launch in a live event held last week, that plan changed, with a high-value online production taking its place to highlight the new majority owner's role as leading the team's digital and marketing strategy going forward.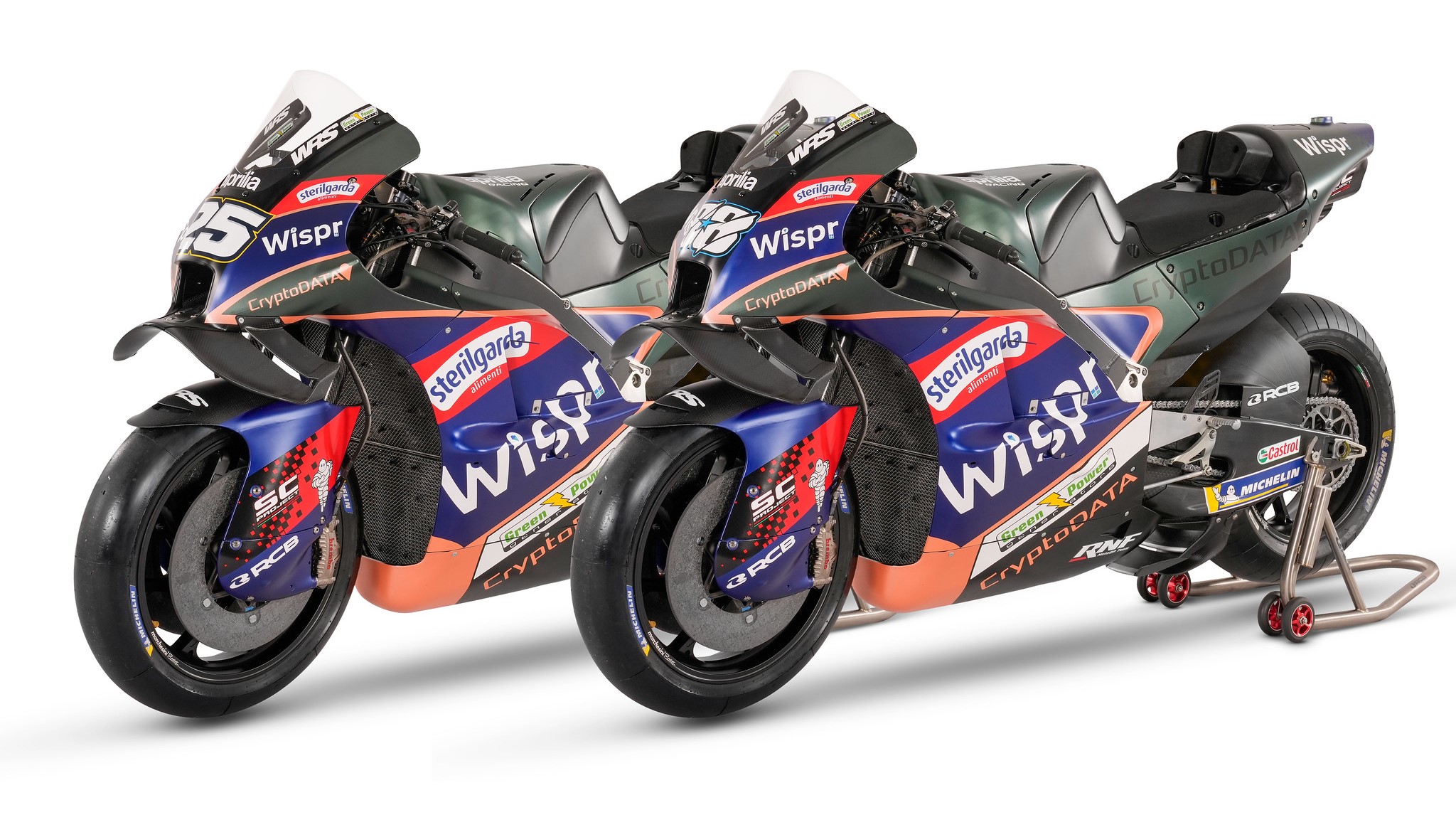 Carrying the title sponsorship not of the team's new owners but rather CryptoData's secure messaging app Wispr as the main branding on the bike – joined by Italian dairy company and long-time motorcycle racing backer Sterilgarda – the bike retains perhaps more of the design cues from last year's WithU Yamaha than many had expected.
Originally, green was anticipated to feature as the more prominent colour on the bike, considering the rebranding of the team's trucks with a green paint job for the start of the season – but instead, it's only the rear seat unit of the machine that has taken on the colour.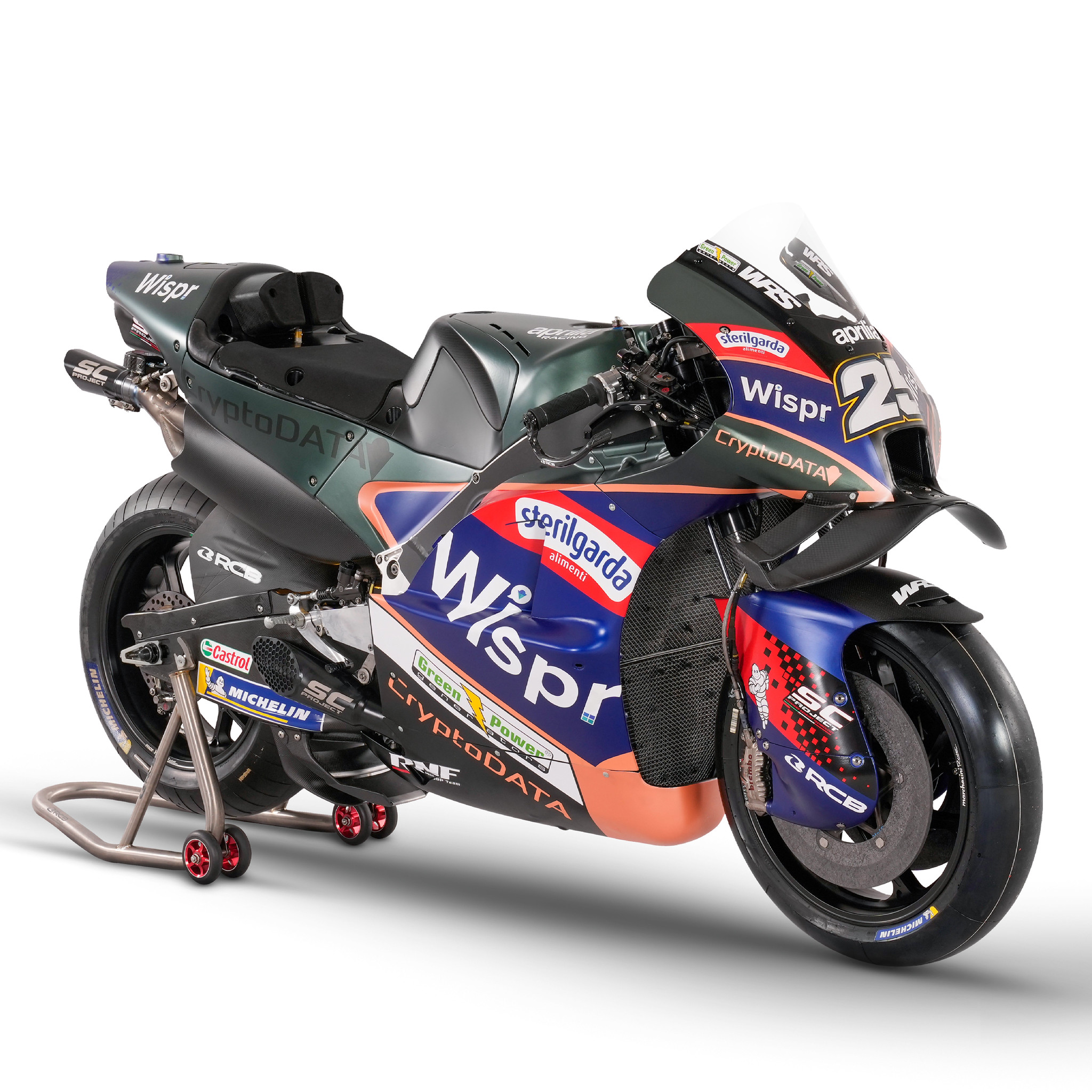 "I'm thrilled to finally start the new season with a revamped spirit and our bold new colours that reflect the new CryptoData RNF MotoGP Team," said team principal Razlan Razali.
"As a team, we're dedicated to making changes and going out of the box from the norm of the sport. We've partnered with CryptoData to bring cutting-edge technology to the sport and help us stay at the forefront of innovation.
"But beyond our partnership, we're focused on bringing our own unique approach to racing, with a team culture that emphasises excellence, determination, passion and the desire to be different.
"The CryptoData RNF MotoGP Team represents an exciting new chapter for the team and for the sport, we're eager to see where the future takes us. Ultimately, we believe that with having our partners who share the same vision on board with us, we are well-positioned for success and to make our mark in the sport.
"Now, we have a focus on innovation and to push boundaries, we are sure to bring new excitement and energy to the world of motorcycle racing this season."