For the past few MotoGP seasons, if you asked most fans – or even most people within the paddock – what the worst team in the premier class was, nine times out of 10 the answer would have been: Avintia Ducati.
There's no doubt that the team knows how to win races, with substantial success in the junior classes during its early days in racing.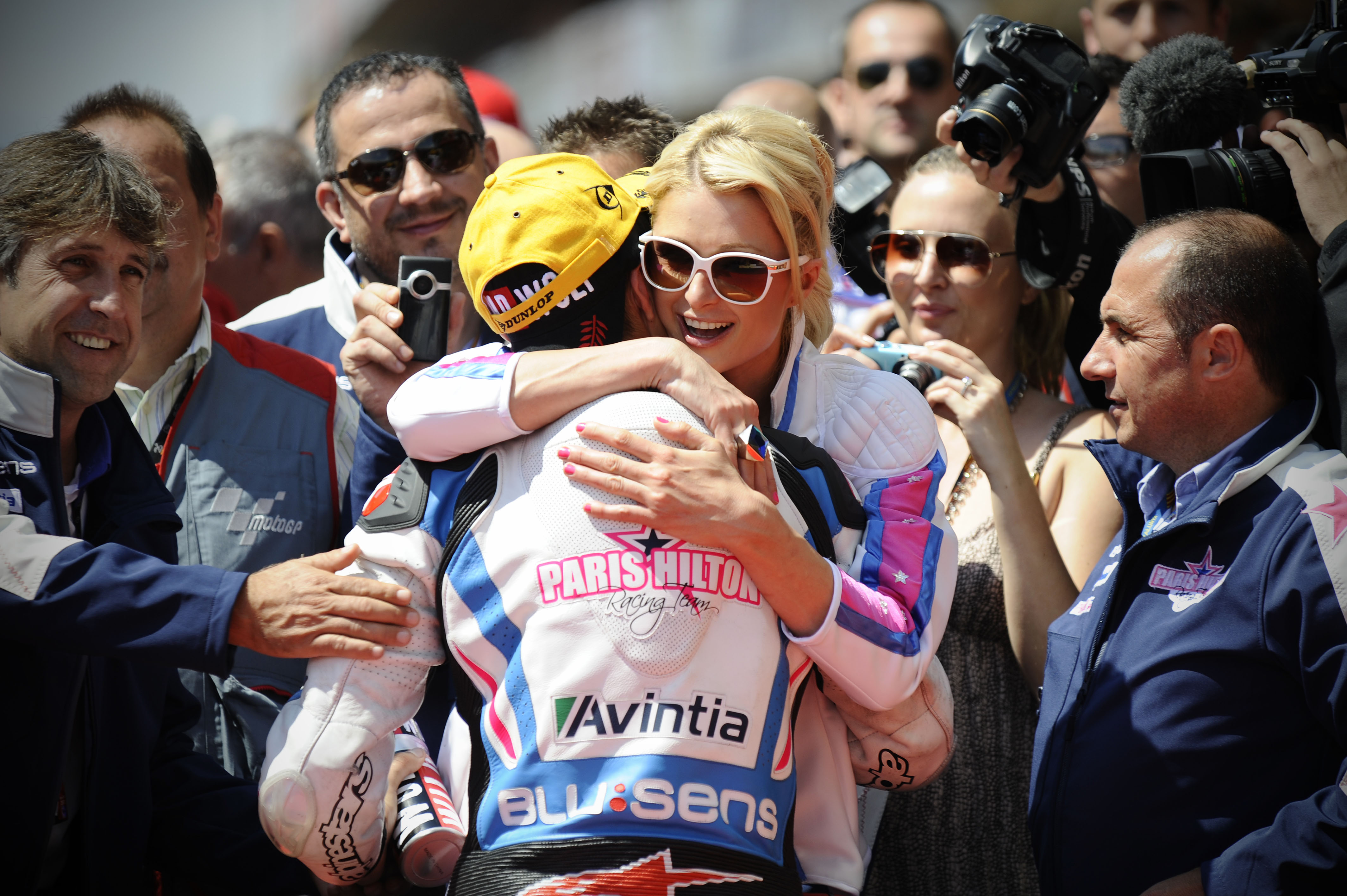 Perhaps most famously it finished the 2011 125GP championship in third with Maverick Vinales, and its title sponsorship from Paris Hilton – pictured above celebrating Vinales' Barcelona second place with him – that year has gone down in the annals of motorbike racing.
However, since making the transition to MotoGP in 2012 with one of the true CRT machines – a bodged-together Kawasaki-powered machine with inspiration from both the ZX-10 superbike and a five-year-old ZX-RR MotoGP machine, things haven't been as easy.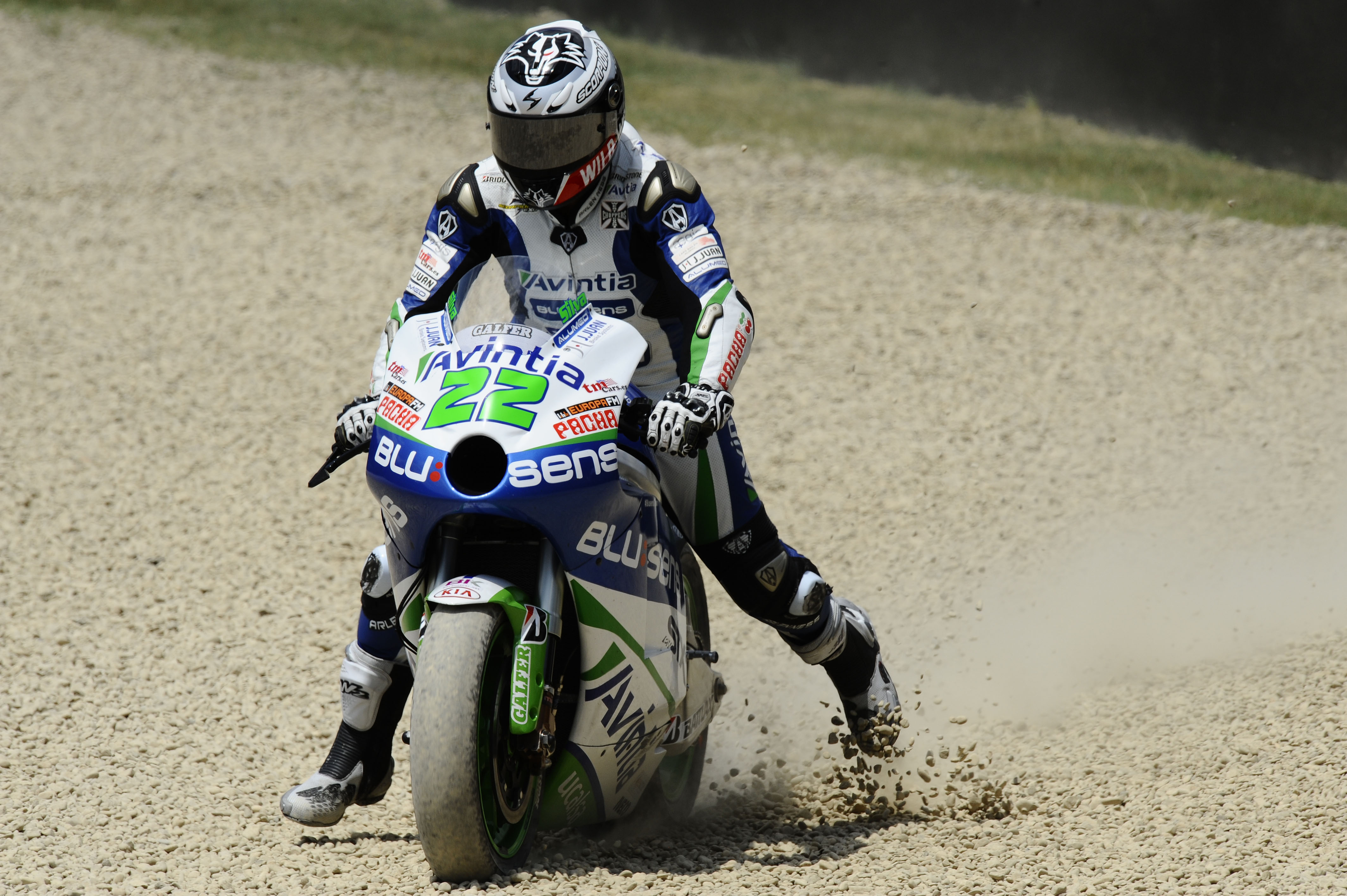 Now in its ninth year in MotoGP, the team spent eight of those without a podium never mind a win, with Hector Barbera's 10th place in the championship in 2016 the only time the team's scored over 100 points in a year.
However, the past six months has been something of an incredible metamorphosis for the squad.
Now rebranded as Esponsorama Racing (its original name from when it made its grand prix racing debut), carrying title sponsorship from luxury Swiss watch brand Hublot and with Johann Zarco onboard, the 2020 season has been beyond even its wildest dreams.
"We have a budget and we have to follow it. We can't cross the red line, because if we do we're fucked" :: Ruben Xaus
Halfway through the season, Zarco has already handed the team its first MotoGP pole and podium finish, riding an impressive race at the Czech Grand Prix to finish third.
So how has the Andorran squad been able to turn things around so quickly?
In large part, it's thanks to the efforts of recently-appointed team principal Ruben Xaus, who has worked hard since the news that Zarco was joining Avintia in November of last year to revolutionise not only the team but its relationship with its partners.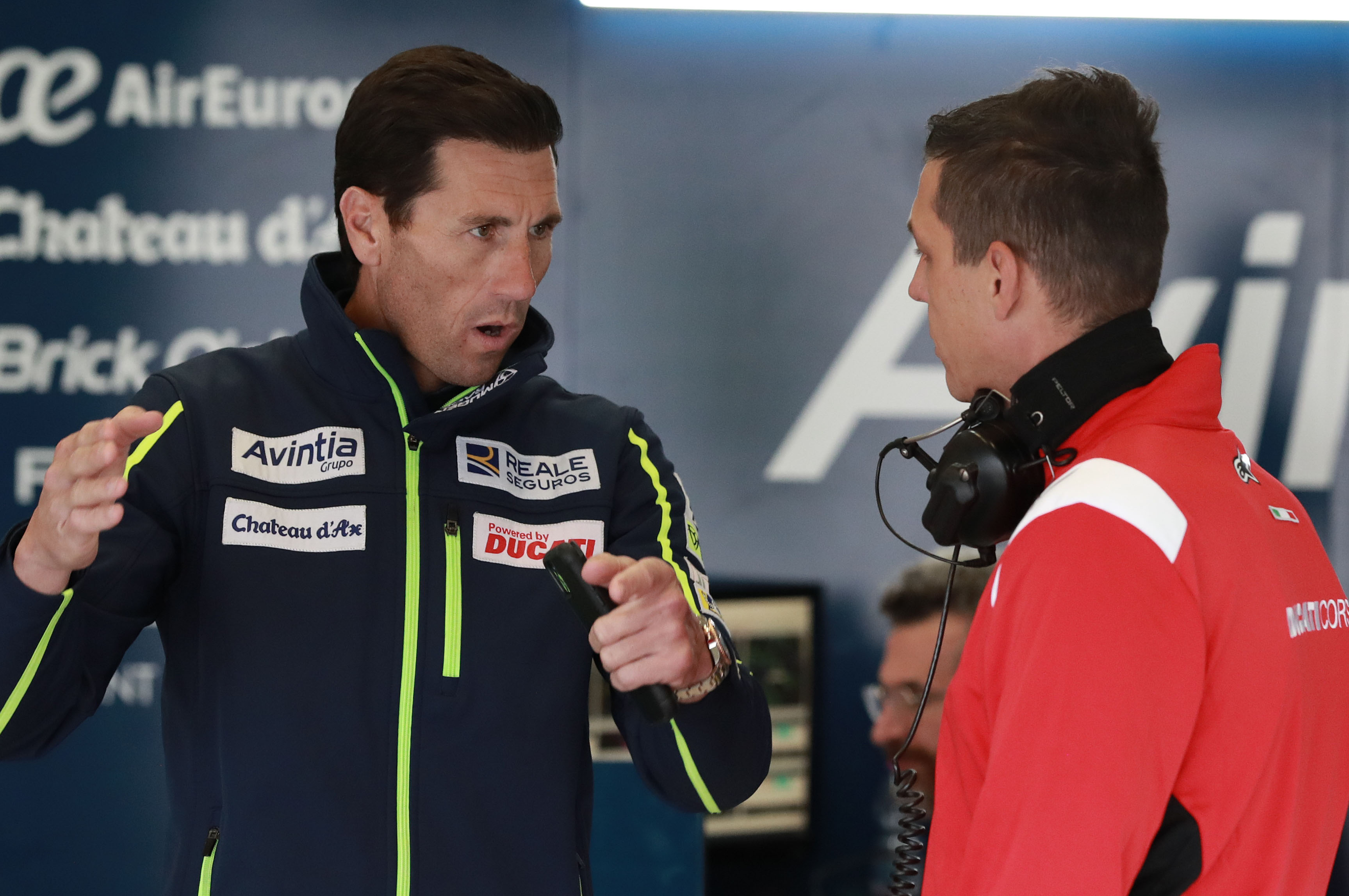 "The first job was to optimise everything that the team has," the 2003 World Superbike championship runner-up told The Race in an exclusive interview.
"We have a budget and we have to follow it, and when we go above it we're in crisis.
"We can't cross the red line, because if we do we're fucked. We had to see what we were getting in and what was going out.
"The first thing was negotiating and restructuring the contract with Ducati and with all the suppliers; Brembo, Ohlins and so on. We needed to see what the situation was, and to do it in a clean and better way.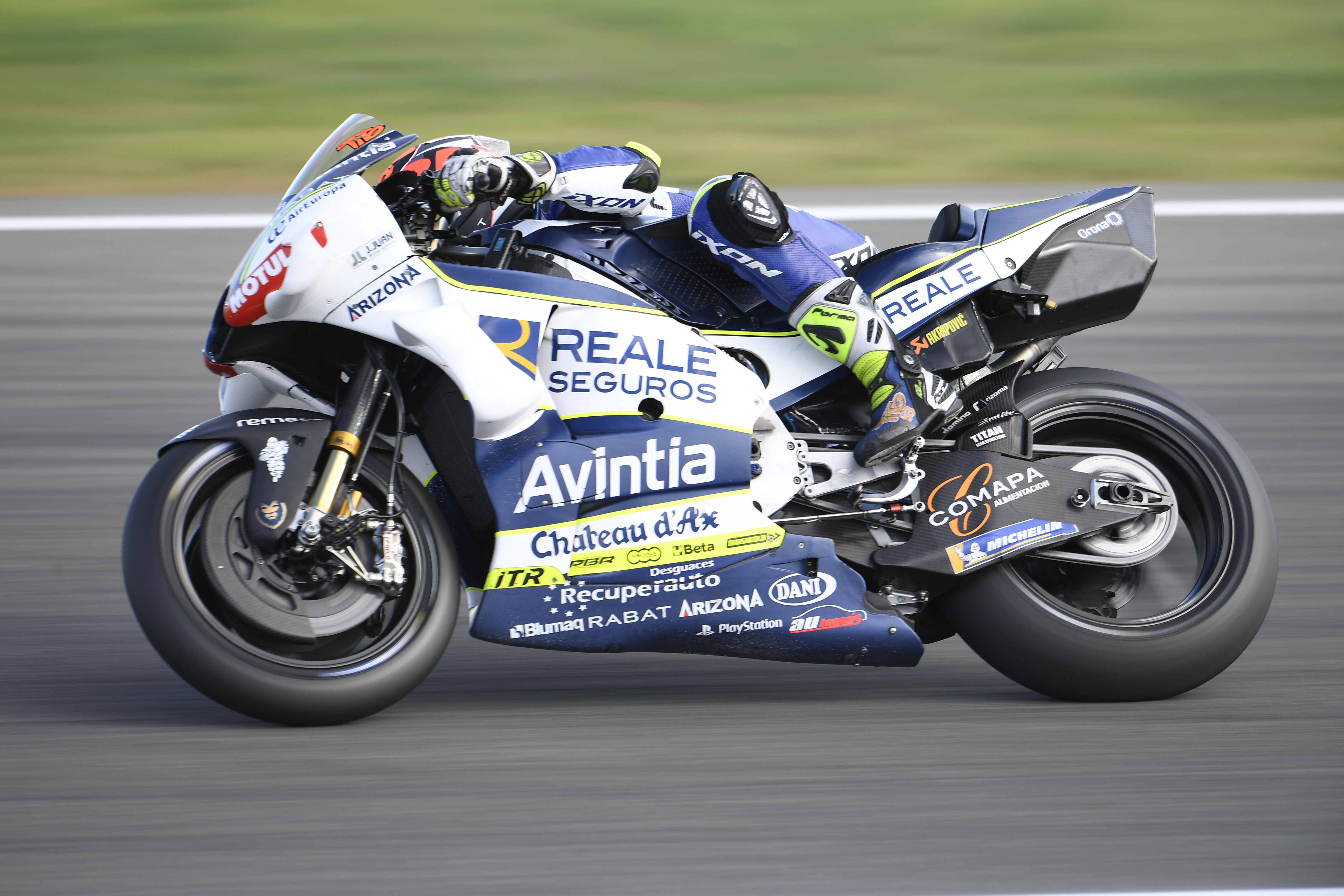 "Last year I fought a lot with Ducati – not in an aggressive way, but with a good way of talking. A professional discussion and a new way of looking at things.
"[Team owner] Raul [Romero] doesn't speak all the languages and he's really busy at home so I took part in the contracts, the deals, everything – and I could see a lot of things weren't done in the perfect way."
That argument was one that Xaus conclusively won, as evidenced by the arrival of Zarco on a factory Ducati contract – a contract that further reduces costs for Esponsorama by ensuring that his salary comes directly from Bologna and not from the team's limited budget.
"I am very dictatorial" :: Ruben Xaus
And conversely, with more money comes more opportunities to save. Able to use the savings from renegotiated and streamlined deals to invest into not only equipment but also staff, it's allowed Esponsorama to improve the entire organisational structure of the squad so it can take out the best it can from what it's already got.
"The second improvement was coordination," says Xaus. "I need to focus on finding sponsors, setting up the team, changing the structure – not counting how many wheels or brake pads we're going to consume or destroy.
"The big step there was changing the relationship with Ducati, and I'm really proud of that. That allowed us to focus on changing things inside the box.
"When you're focused on many things with half the staff, it's hard. They bring 45 staff, we bring 25. They have a budget of €25-30 million, we have a budget of less than €10m.
"We couldn't continue the team without having the same structure that Ducati has, the same pyramid. One crew chief, two chief mechanics, two electronic engineers. Without this a Ducati team can't work, because it's how they are structured. Doing that was a big step forward."
And, with the team's status as an increasingly important part of the Ducati structure has come another key benefit – improving morale among a squad that once again carries a little bit of swagger through the paddock.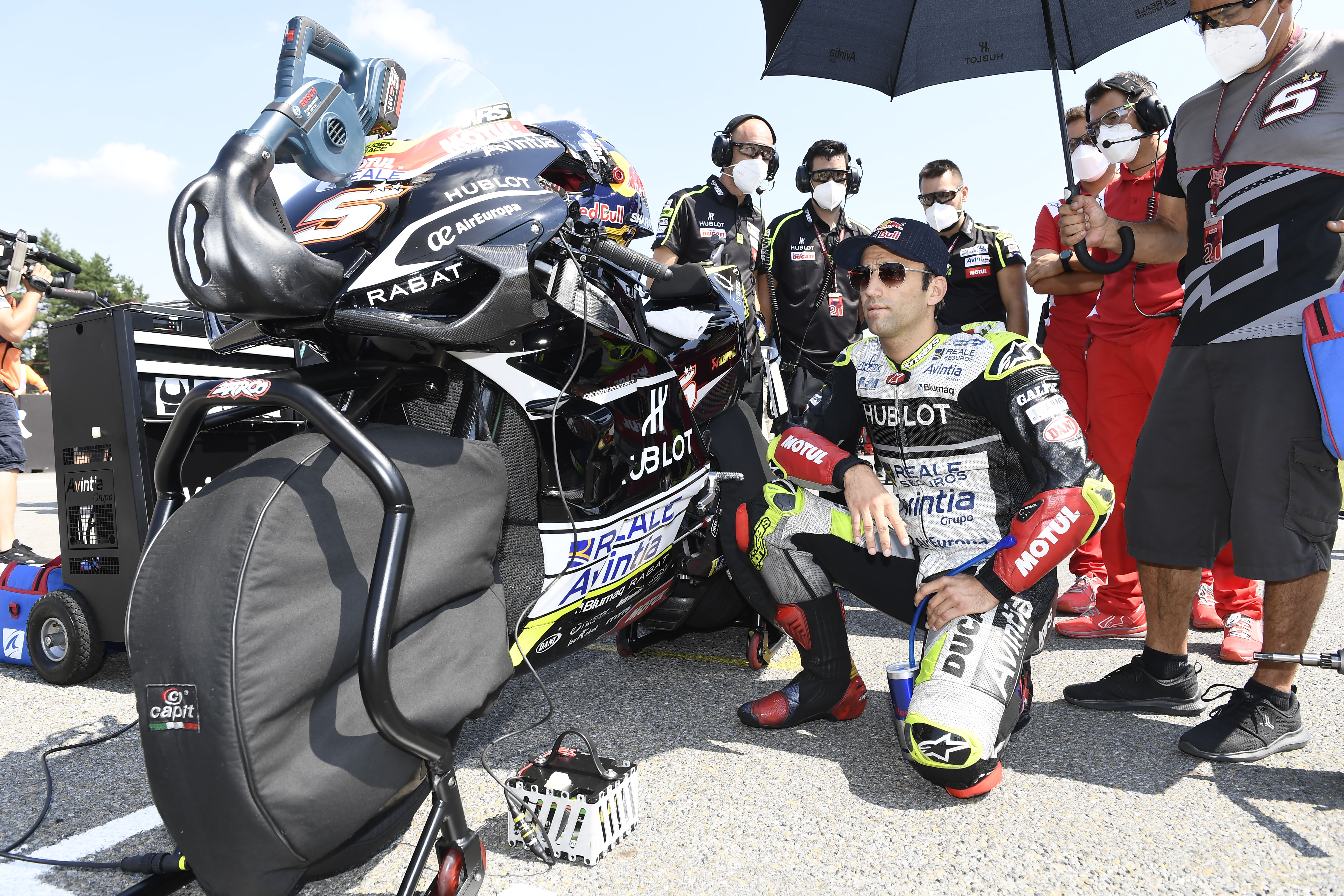 "We changed mentality. This is MotoGP, it's high level, and I am very dictatorial. Everyone in the box knows that, but they know that I work hard and I don't miss anything.
"It means that the team is constantly under pressure from myself, but they are giving 100% every single second because they know that I do too. They have been infected by me and they've seen the results.
"Johann arrived expecting the team to be as it was before, and was pleasantly surprised. That motivated him and the results came."
That's all come together at the best possible time for the team, with the arrival of Zarco – who only weeks before joining swore he'd never set foot in the Avintia garage – clearly revitalising a squad already on the up.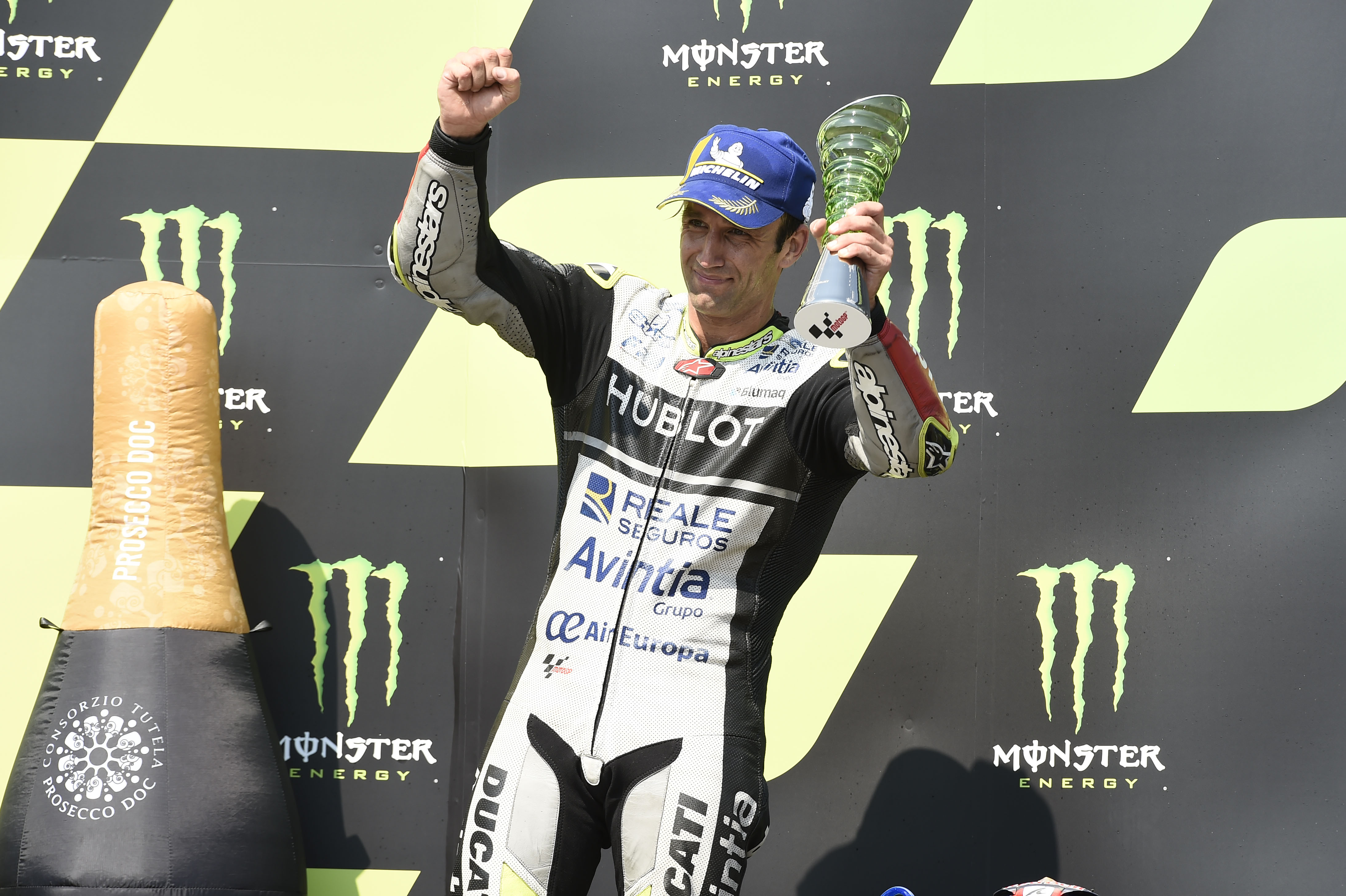 And with results now to back up the added investment not only from its new sponsors but also from Ducati, Xaus believes his team has successfully repaid the trust placed in it.
"It's clear that we gave to Ducati what they needed; a client with the skills to match the investment that Ducati made in Zarco. I think we paid them back in results, and that the factory and the fans need to be thankful to us for that.
"But it doesn't count for much if next year we do nothing, so it's very important that whoever comes, comes with the determination to be full gas."
Next year has the promise of good things too, though, with the still to be confirmed news that Moto2 title contender Enea Bastianini will step up to MotoGP with Esponsorama due to be announced in the coming days.
That's a fresh challenge for Xaus and his team as they turn their attentions away from working with journeymen racers like Karel Abraham and Tito Rabat towards developing new talent, but Xaus is relishing the task at hand.
"Next year is still a question mark. It seems that for the moment from what we've heard from Ducati we will welcome Enea Bastianini," he says.
"We're excited to welcome a young Italian, and with his results in Moto2 I am sure he can do a good job in MotoGP.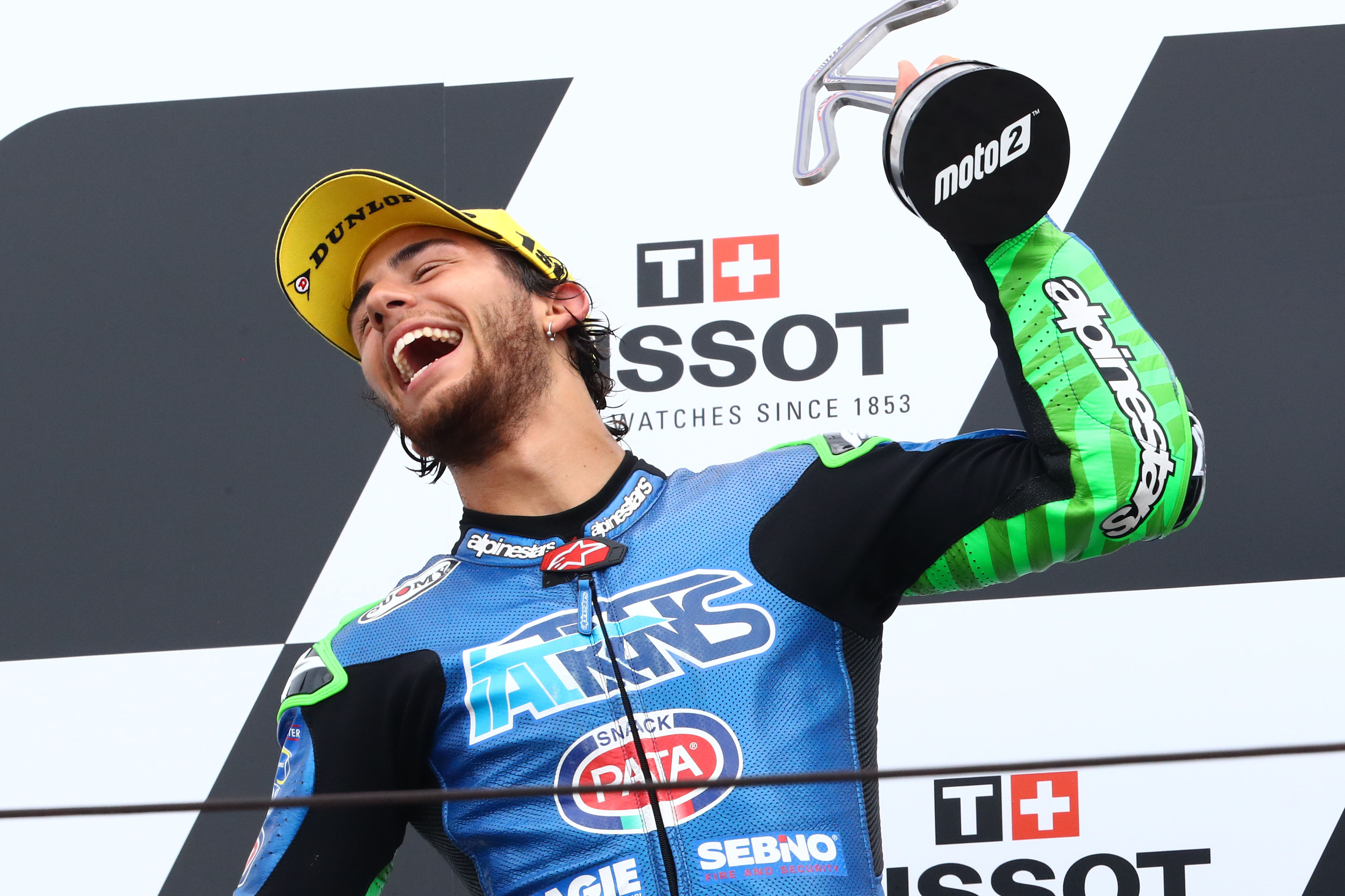 "It's not easy when you have a young rider debuting because the pressure is there, but I think that right now anyone who races at the top level in Moto2 can move to MotoGP without too many problems."
The situation on the other side of the garage remains less clear for now, though.
Esponsorama's officially signed up with Rabat for 2021, but the 2014 Moto2 champion is undergoing a torrid time at the minute and is self-admittedly struggling with motivation.
"Tito trains really hard at home, goes really fast, but it seems when he comes here he's missing something" :: Ruben Xaus
"With Tito, we're just trying to bring him back to the place he's supposed to be in," Xaus says.
"It's not easy because every day it's tighter and tighter. The younger generation seem to be able to adapt themselves much quicker, but Tito takes a little longer. We don't have time though, so we need to accelerate that situation for him.
"He has a contract for next season. His mission is to try and find his motivation, and we're trying to not put pressure on him, but the level is so high.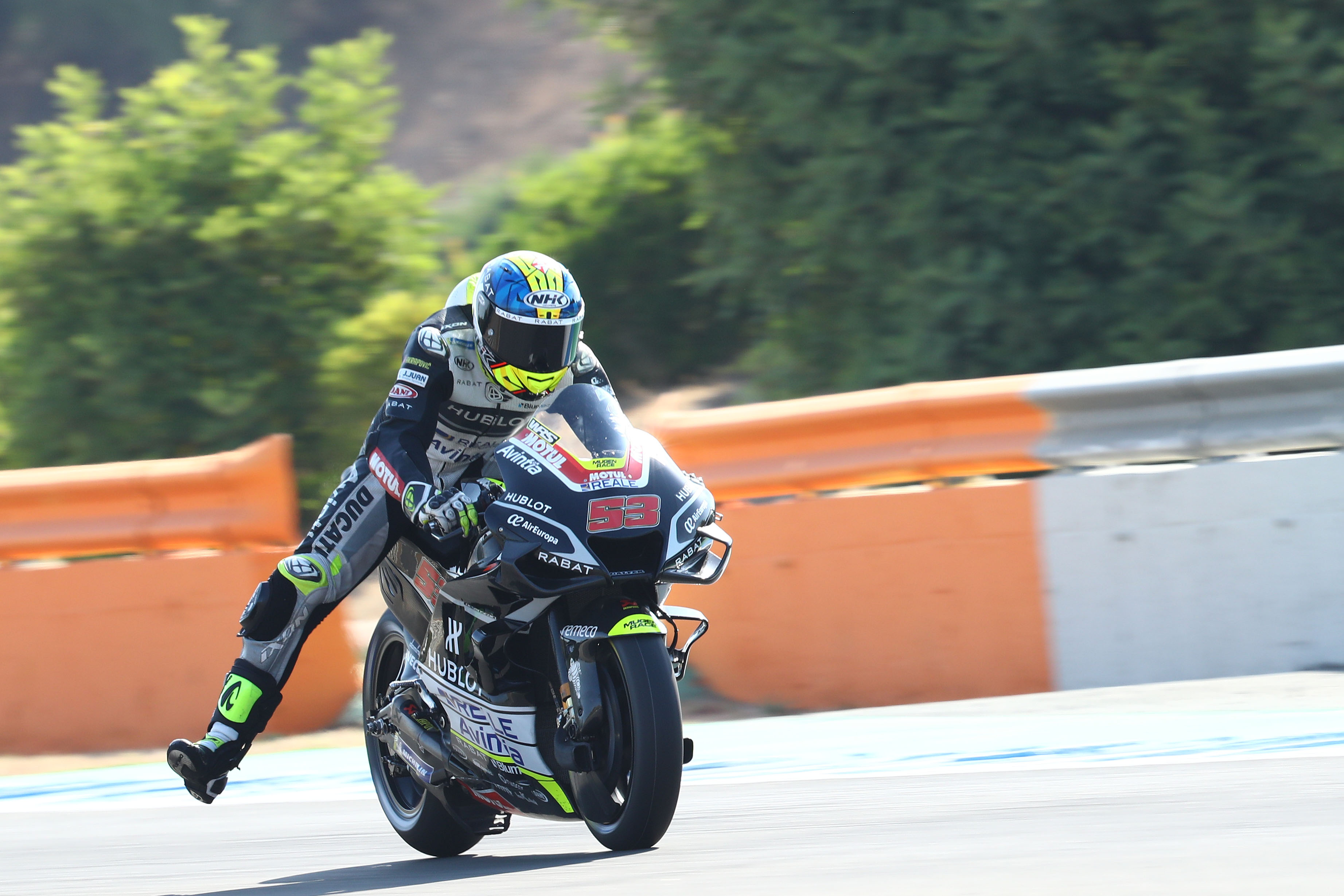 "He trains really hard at home, goes really fast, but it seems when he comes here he's missing something. It's not a big thing, maybe only half a second, but it's not easy to find it.
"I know from my own experience that we just need serenity and it'll come. We need to keep him relaxed and one day it will come.
"The team knows Tito is a good rider, a world champion, who is passing through a difficult situation."
"We need money, results, and structure. We'll take it day by day and not dream about two years' time" :: Ruben Xaus
That strong support from the team hasn't squashed rumours that Rabat is on his way out, however.
He's reportedly been offered a factory-backed Ducati contract in World Superbikes to ease the transition, and it might be hard for Xaus and Esponsorama to resist the combined efforts of Ducati and Valentino Rossi to place his half-brother and Moto2 championship leader Luca Marini into the team.
That isn't the only rumour circulating about the team, either, with repeated suggestions that its spot on the grid is being actively hunted by a number of Moto2 and Moto3 squads desperate to move up.
They're unable to do so without buying out an existing team, and it's something that Xaus hasn't ruled out just yet – but it's also something that doesn't quite tally with his longer term plans.
The team is contracted to Ducati and to the championship as a whole until the end of 2021, and it seems unlikely that another team would stake the millions of euros it would take to buy out Esponsorama instead of simply waiting a year until the place comes up for grabs anyway.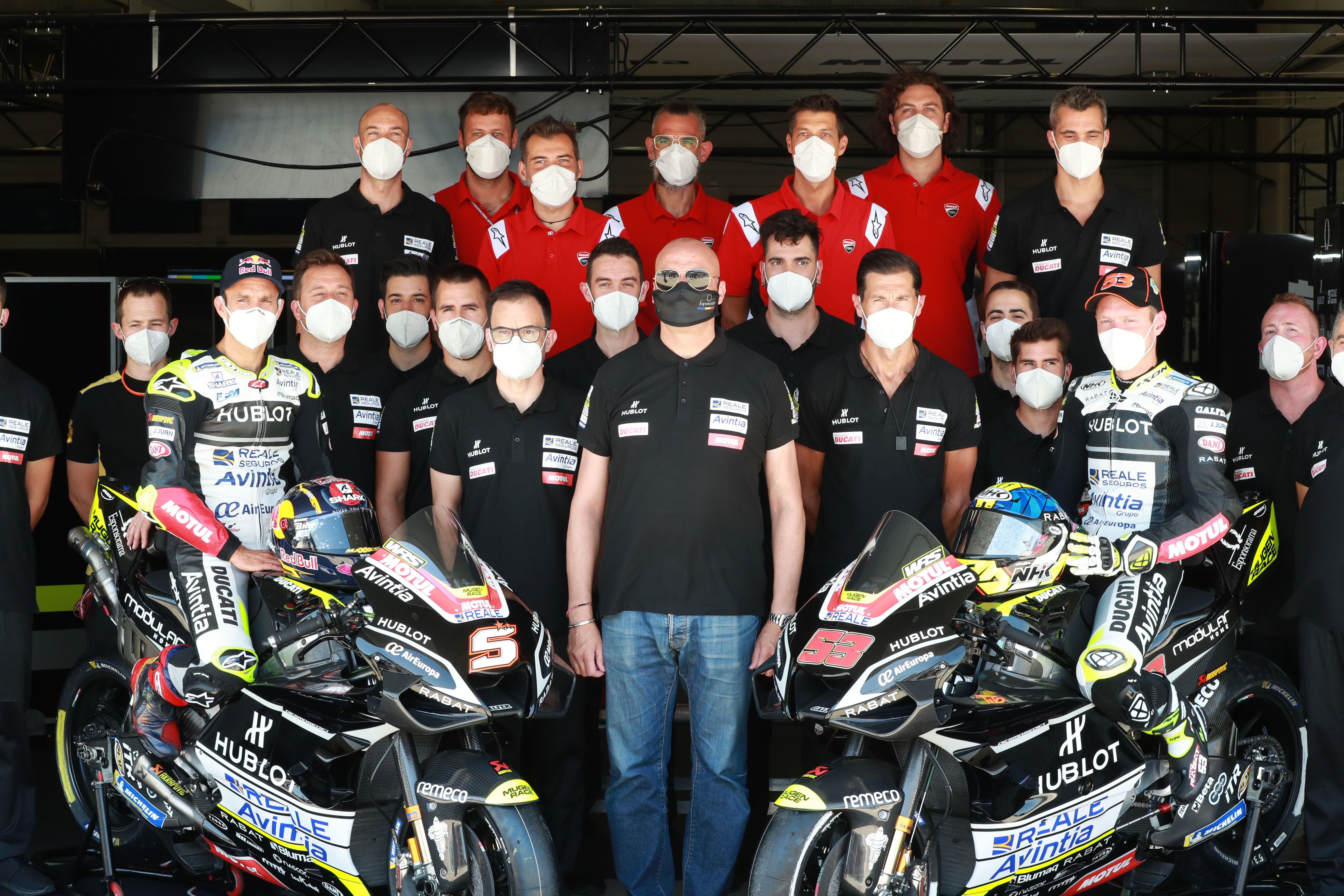 In the meantime, though, Xaus' plan for the next 18 months are clear: continue down the new path that the team's started on, continue getting results, and leave itself in the best possible place possible at the end of next year.
"We only have a short term contract until next year, and right now we have no warranty," he admits.
"We need to fight, to get the results, and to find sponsors who allow us to continue. We need money, results, and structure. If we have that, we can accomplish our dreams.
"We'll take it day by day and not dream about two years' time."