Moto2 championship leader Luca Marini is increasingly tipped to join his half-brother Valentino Rossi in MotoGP in 2021, with the Team Sky VR46 rider linked to Tito Rabat's seat at the Esponsorama Ducati team for next year.
Rumours are intensifying that the 23-year-old will get the chance to make his debut alongside Enea Bastianini, who currently sits second to him in the middleweight class title fight.
Marini's half-brother and manager Valentino Rossi hinted in Thursday's pre-event press conference for the Grand Prix of Emilia Romagna that talks are progressing rapidly that could Marini become the third VR46 Academy rider to make it to the top tier after San Marino Grand Prix winner Franco Morbidelli and its runner-up Pecco Bagnaia.
"He's speaking with Ducati and he has the chance to arrive next year with Avintia," said Rossi, referring to the team by its previous name.
"It's great because Ducati is competitive and they put a lot of effort into the MotoGP program, and they push very hard for the young riders.
"If Luca is able to first arrive in MotoGP and secondly to do it with Ducati, then it is very good for him. However, first he has to concentrate on the Moto2 championship, because this is the most important thing before next year."
It's already been all but confirmed that Bastianini will take one of the Esponsorama seats for next year as Czech Grand Prix podium finisher Johann Zarco makes the move up to the second-tier Pramac squad.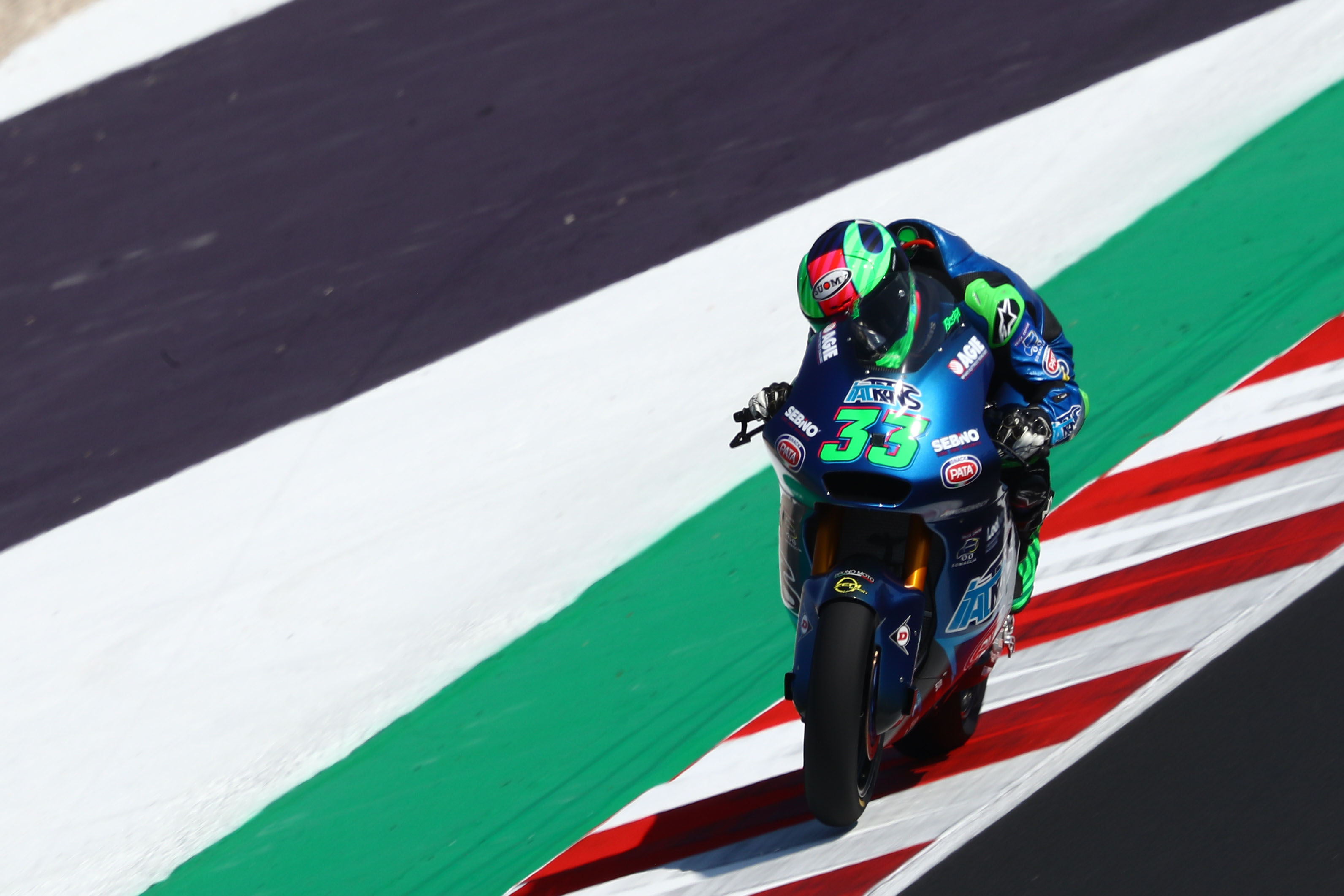 Bastianini (above) has already been confirmed as a Ducati rider, but the official announcement of his spot with the Andorran team looks set to be only announced next weekend at the Catalan Grand Prix, when Zarco's move to Pramac and Bagnaia's switch to the factory team will presumably be set in stone.
"I have signed with Ducati. For the moment I don't know the team but in the next few days it'll be possible to confirm this," he admitted after finishing third in last week's Moto2 race at Misano behind race winner Marini.
"It's really important to be with Ducati next year. It's a good family for me, an Italian bike, and I think it's possible to be fast in MotoGP too."
Right now, any possible deal hinges on Tito Rabat, however, with the former Moto2 world champion contracted to Esponsorama for 2021 – and as team boss Ruben Xaus exclusively told The Race today, they have no intentions of breaking that deal.
"We have an agreement with Tito – that is very clear. In the end, many things can happen but right now we have an agreement. Our sponsor is related to the Rabats as a business and hopefully, we're increasing our situation with them.
"In the end there are many rumours but we have to focus on what we are doing. We have one more year in our contract with Ducati, we have another year of the situation with the championship, and that's the point at the end."
However, the former WSB runner-up turned team boss did admit that there's a possibility of change should Rabat, as speculated, decide to seek new opportunities for 2021 after a dismal start to the year in MotoGP.
"If something happens, then we will see it the day that it happens and not before then, that is clear," Xaus conceded.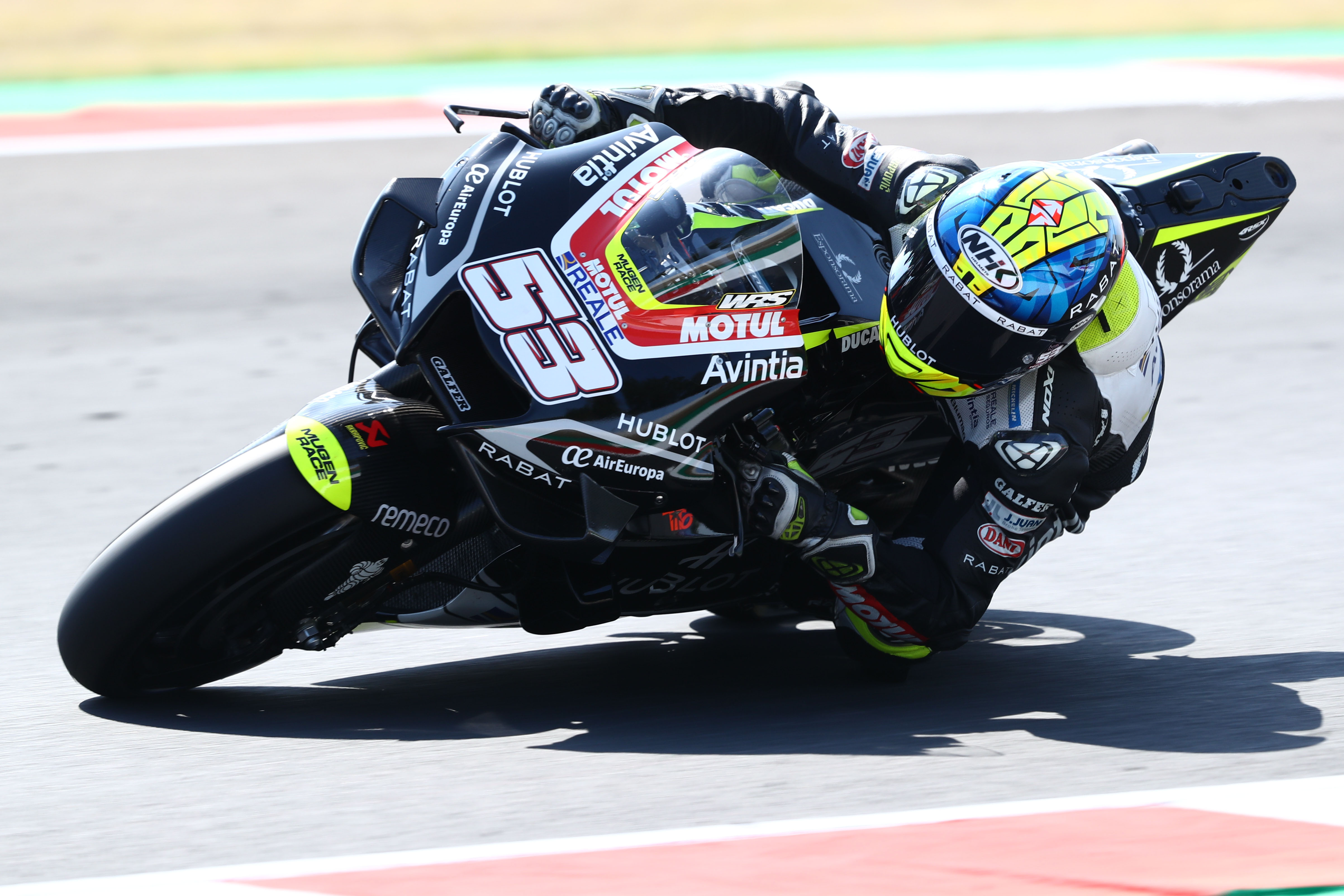 And while Rabat might be struggling at the minute in MotoGP, he says that he's not ready to step down. Believed to have been offered a WSB contract with Ducati to smooth the transition to Marini, he conceded that it's one option – but that his first option is extra support from them in MotoGP instead.
"I am the only Ducati rider who doesn't have a contract with Ducati and I never have had," Rabat said. "I'm finishing one second behind the fastest guys, and my lap times in the race were 0.7 slower than the fastest ones. I would like to stay, but I need the help from Ducati. What people can see is very different from the reality. I see it very clearly – if they want me to go faster, then I need more support.
"In Andorra, I train motocross, dirt bike, everything, with all the other MotoGP riders and I can see I'm not the slowest one. Superbike could be an option, but I'm proud of what I'm doing in MotoGP."
The signing of Marini would complete a fundamental shift in Ducati's MotoGP thinking, by bringing a wave of young talent into the program after a series of years where the marque relied (sometimes unsuccessfully) on poaching top riders from other manufacturers.
Building a solid development program first with Pramac and now with Esponsorama too would give Ducati depth of field as well as age on their side.
It also cements the satellite team's status on the grid, too, after considerable investment from Ducati has seen the squad's level step up significantly since the start of the 2020 campaign.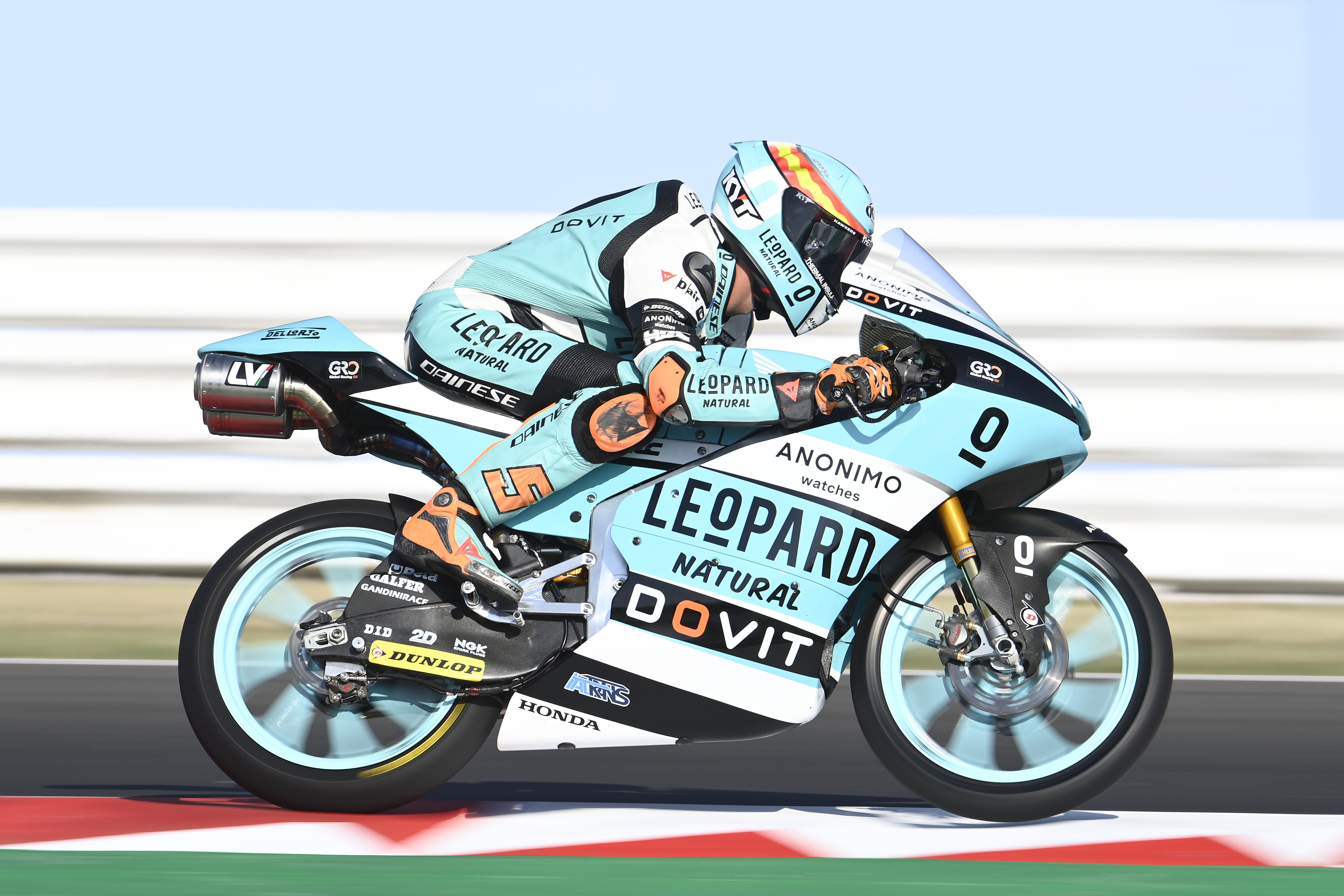 Rumours suggesting that Moto3 world champion team Leopard Racing wants a spot on the MotoGP grid for next year also continue to circulate. The only option currently open to them is seemingly to buy out Xaus' team – something he didn't categorically rule out when questioned.
"Everything is for sale in this world, even myself!" Xaus quipped. "It's clear that today the value of this team is completely different to two years ago – the team is completely different and there are no more places on the grid for whoever has the intention of landing in MotoGP.
"I have heard about Leopard, but right now there is nothing on the table."