Honda's problems with its 2020 MotoGP machinery have potentially reached a crisis point on the final day of pre-season testing.
Reigning champion Marc Marquez had to take one of satellite LCR team rider Takaaki Nakagami's 2019 bikes for emergency back-to-back testing before Honda decides on the final specification of bike that it prepares for the coming season – which is just a fortnight away.
Having struggled at the first test at Sepang with a lack of front feeling through faster corners and now in even more trouble at Losail as the field moves from a stop-start track in Malaysia to a more flowing one in Qatar, Marquez finished Sunday's second day of testing in 14th.
He was the best of the riders on 2020 Hondas, and it won't have gone unnoticed that Nakagami took the old 2019 machine to inside the top 10.
In fact, so bad was Honda's day that Cal Crutchlow, taking on a larger burden of testing as Marquez continues to recover from shoulder surgery during the winter break, ended the day second last and in the gravel.
"At the minute you have to ride the bike like an amateur just to stay on it" :: Cal Crutchlow
Before crashing heavily at Turn 2, Crutchlow's average speed over his fastest 15 laps of the day was a whopping three seconds off the pace of fastest man Fabio Quartararo's average.
While some of the attention has been diverted from Marquez's lack of pace across testing due to his shoulder injury, he said on Sunday that he's concerned about the state of the 2020 bike – and even more worryingly, he doesn't know where the issue is coming from.
"It's true that in this circuit we're struggling a lot," he admitted to The Race.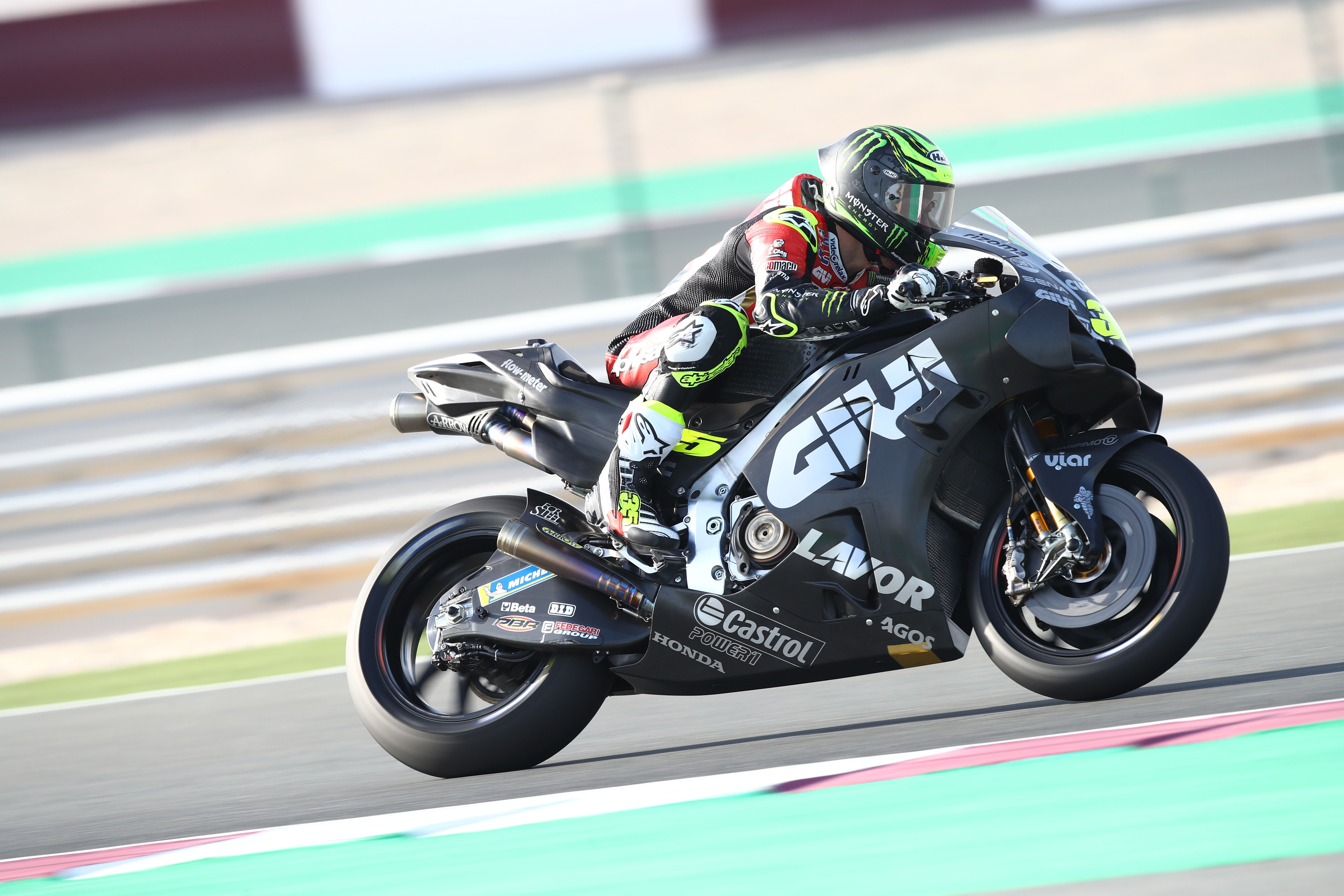 "We're trying to find where the problems are coming from, but all the Honda riders are facing the same problems with the new bike.
"It wasn't too bad in Malaysia but it is here. We're trying to find where the problem is because we're still not sure if it's the engine or not, and we've got a few things to try.
"I'm worried because I want to be fast on every lap at every track. Cal is a fast rider here, but he's struggling.
"We're pushing hard, but we can't fix the problem at the minute. In Malaysia, we were fast and consistent, but this track is the most special one of the year."
Crutchlow was even more damning about the state of the new machinery, as he struggled to show any pace at a track where he was on the podium last year.
"At the minute you have to ride the bike like an amateur just to stay on it," he said.
"You have to ride really slowly, and it feels like you're not sure if you'll even be able to stay on or not.
"The pushing into and out of the corner is a big problem for me, and we know HRC have worked hard but I'm weaker in some areas [than last year].
"Saying the bike is built for me is just not true" :: Marc Marquez
"We had a similar problem last year, and this year it feels like it's even more of an issue.
"In Malaysia, I thought it was two things and now it feels like it's one thing, and that thing will be very difficult to change. We can do some things to fix it, but it'll be very hard."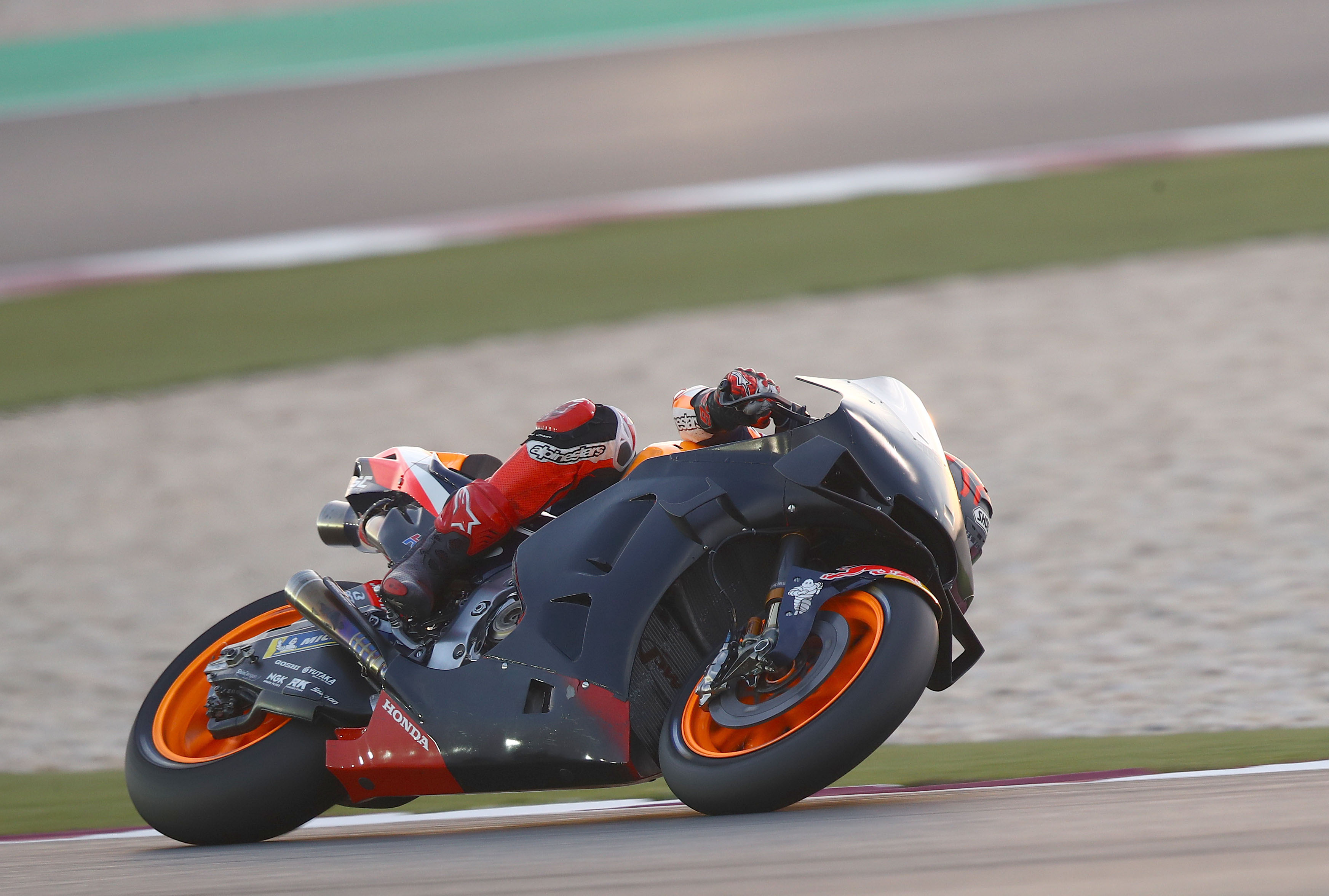 Reverting to the old bike on a day where every other team has moved on from testing to setting up their bikes for the opening race of the season in two weeks' time shows just how desperate the situation is inside the Honda camp.
While it has brought its old machines to previous tests this year for comparison testing (something that many other squads have also done), Marquez's move to Nakagami's bike was clearly unplanned.
It left Nakagami with only one machine for the final day of testing, and Honda didn't even have Repsol or plain black fairings available to fit to the bike – instead resorting to vinyl-wrapping over LCR's Idemitsu colours.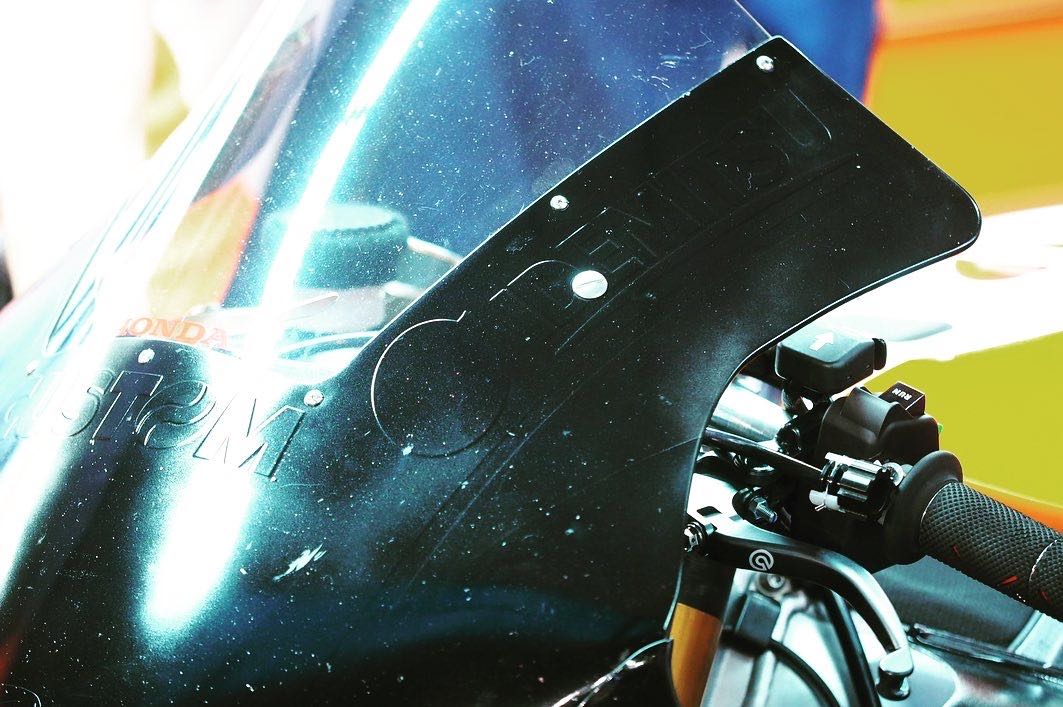 Honda is now facing a critically short timeline if there are any plans to revert back to an older bike for the coming year, with MotoGP's development restrictions meaning that Honda must seal its engine allocation for the season ahead of the opening round.
It is highly unlikely to be able to change the 2020 engine spec before then (especially with no further time to test), so it means that the only options it has are to press on with the current one or revert to last year's.
The factory teams have until the Thursday before the opening round to settle on an engine specification for the coming year, with MotoGP rules saying they have to deliver a control engine to the series' technical director so that further engines can be checked against it for conformity as they wish to seal them.
With the rulebook also stating that both works riders in a team must be on the same engine specification, and with Crutchlow also on a factory bike, that means that Honda needs to prepare at least seven engines for the opening round.
An even greater problem, however, is that its opponents have made significant inroads with their new machines over the winter break, putting Honda in a conundrum about whether it should continue risking the 2020 bike or revert to the slower but more known quantity of the 2019 machine.
We've already seen big steps forward from both Suzuki and Yamaha in preparation for this year, while Ducati's top speed – something that Honda has been chasing with its more powerful bike – has leapt ahead of all of its opponents.
Marquez made some telling comments about the root of the problems when The Race pressed him on whether his unique style was the cause of the issues.
Adamant that his feedback isn't what has led Honda to develop a bike that only its superstar rider can be competitive on, he did concede that his current physical problems are hampering his ability to ride around the issues.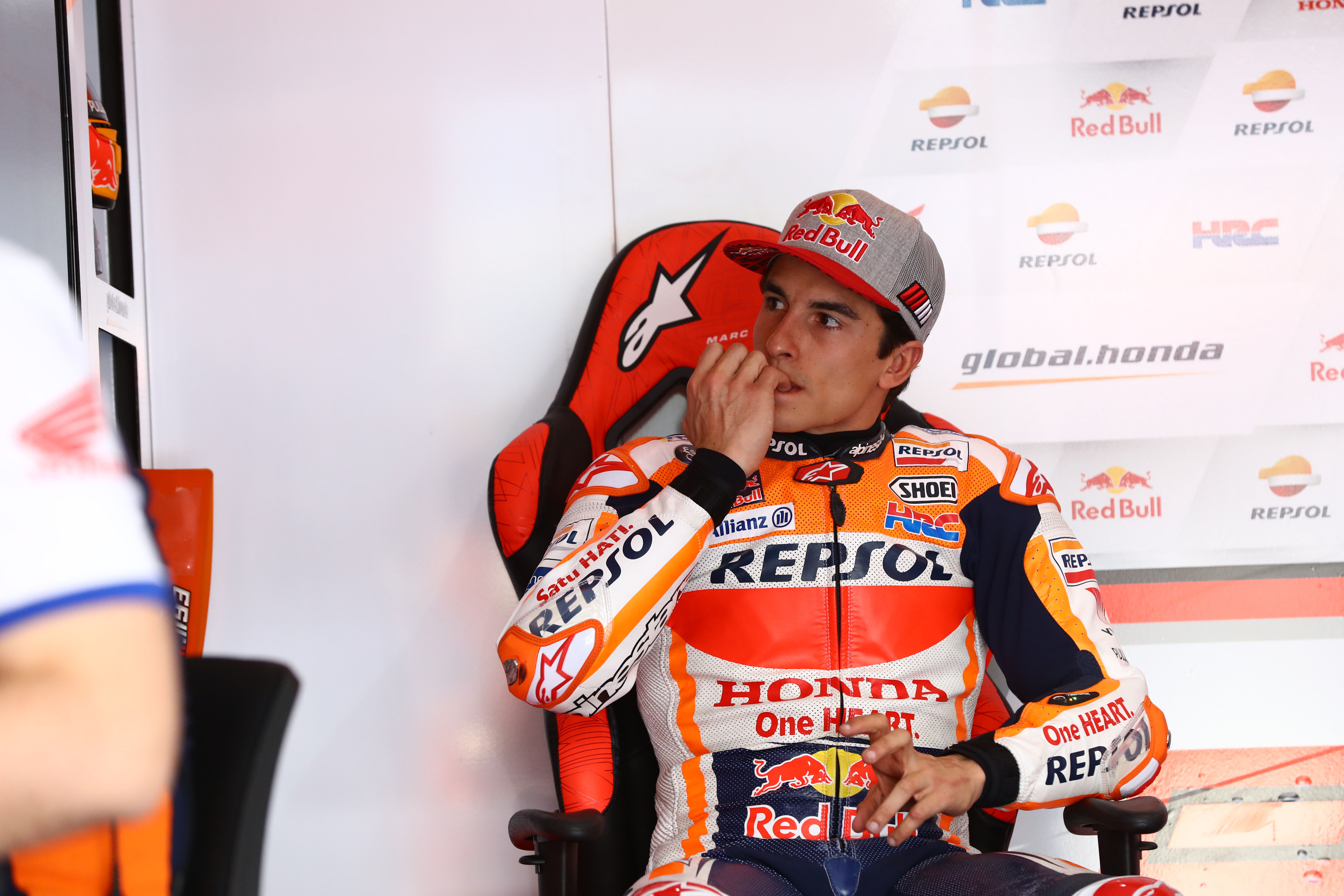 "Saying the bike is built for me is just not true," Marquez insisted.
"Since I've arrived in Honda, and especially the past three or four years, Cal and I have made the exact same comments. Last year, Jorge [Lorenzo] also gave the same feedback. We're all struggling with the same problems.
"Of course, when I'm in 100% physical condition, I can avoid those problems, but when I'm not I can't avoid them and I'm at the same level as the others.
"We're all working in the same way and making the same comments because we all have the same problems."
Team boss Alberto Puig wasn't very forthcoming with answers, either, with the grand prix winner remaining cryptic when questioned by The Race about Honda's situation.
"We haven't fixed the problem and we're trying things not just from last year but from two or three years ago," he said.
"We're always trying to improve, in any way we can, and we know we have to try to improve right until the last minute.
"It's clearly not the best situation but it's our job to work until the end of testing.
"We're trying lots of different things and it isn't the end of the world, but we don't know the solution yet.
"When it's the week of the race, I will answer the question [of whether Marquez will race the 2019 bike]. But for now I don't know."