The works Honda MotoGP squad has denied rumours Marc Marquez is facing a second shoulder operation before the start of the 2020 MotoGP season, after continuing to struggle at the first test.
Rumours about the operation have been reported online but remain nothing more than speculation according to the reigning world champion's team.
Suffering from frequent dislocations of his right shoulder, he underwent a procedure in November similar to the one he had on his opposite side the year previously.
Marquez admitted at Sepang that he was worried not just about a lack of strength and dexterity but also about potential nerve damage after the invasive operation.
But a Honda spokesperson contacted on Tuesday by The Race denied that there is currently a plan for corrective surgery.
"The recovery hasn't been more intense than last year's," Marquez told journalists at Sepang.
"The doctor warned me that when you open up the shoulder there are a lot of nerves and muscles and that they could touch something that could affect the mobility of certain muscles that are very important for the shoulder, and that's what we are working on.
"Up until two weeks ago I had zero strength and I couldn't even lift a glass of water. But over the past few days, the nerve has started to respond and we've improved quite a bit.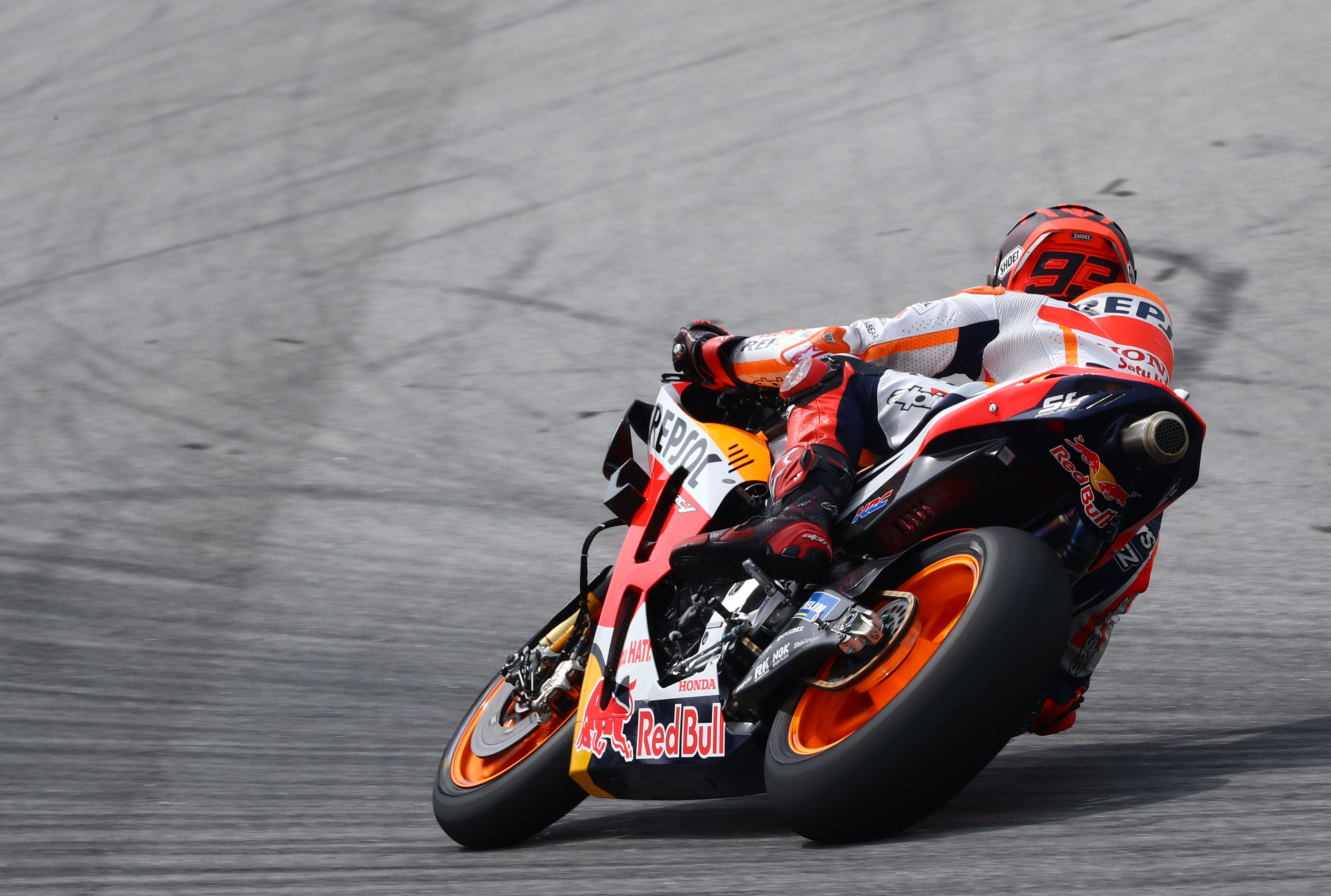 "I'm doing two hours of rehab in the morning and two more in the afternoon, I'm spending almost the whole day on my body, trying to improve but always being mindful of the fact that the first race is in Qatar and that there are deadlines to be met."
He's not too concerned about the impact of his ongoing difficulties, however, relying on his experience from last year to ensure that he's working as well as possible to be ready for the opening round at the Losail track on 9th March.
"If it was a race today then I wouldn't be able to finish it" :: Marc Marquez
"Last year I experienced the same thing and I'll try to use that to my advantage this year, but sometimes with an injury it's very hard to understand how to use it properly because it all depends on how you're feeling," Marquez added.
"I know from last year that I need to forget the timing screens and the lap times and just be passionate about riding and try to find my base.
"If it was a race today then I wouldn't be able to finish it, but I'll see how I feel tomorrow and keep working both with my body and my bike."