Half of MotoGP's pre-season testing is already now completed, with three days done at the Sepang circuit in Malaysia and just three days still to come at Losail in Qatar next month.
It's one of the shortest-ever winter programmes we've seen as series bosses trade tests for races. That makes each day all the more crucial – and means we can immediately glean some important insights from the first test before the season gets underway in less than a month's time.
Here are the conclusions we can draw so far:
Fabio Quartararo is a 2020 title contender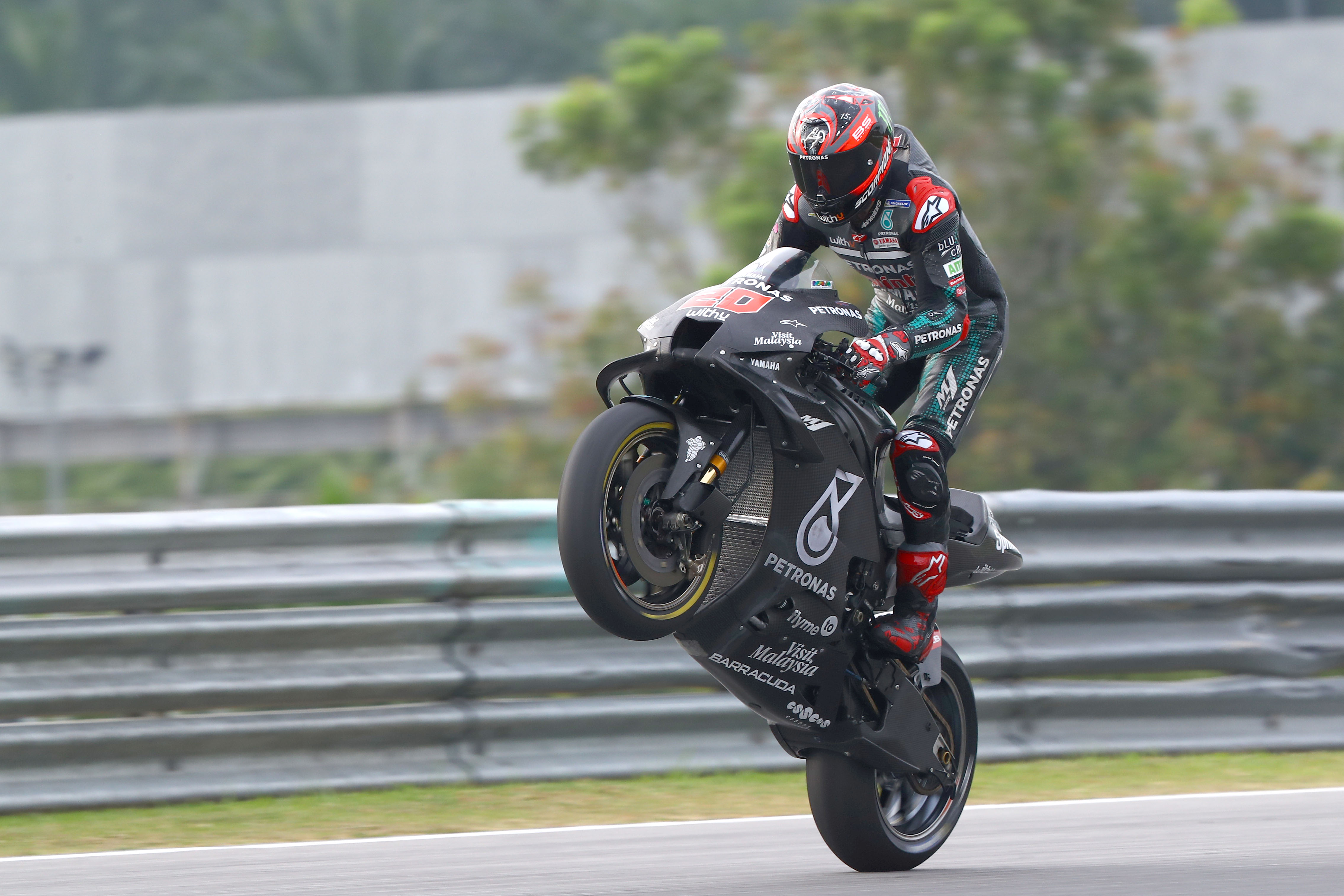 It's been a long time since a satellite rider was a title contender, with Marco Melandri's 2005 campaign on the Gresini Honda probably the last time someone was able to take on the factory bikes.
But, with a machine under him that's essentially the same as Maverick Vinales and Valentino Rossi's and surrounded by his loyal Petronas Yamaha squad, Fabio Quartararo could be up to the task in 2020.
Not only rapid at the Sepang test but quick to adapt to the new and better M1 despite only jumping on the bike on the second day of action, he clearly hasn't lost his one-lap ability – and his race pace wasn't a million miles off either.
Asked if the bike he has now would have been good enough to defeat Marc Marquez in their regular duels towards the 2019 season, his smile said it all – and initial reports from the Honda garage are that Marquez might not be on a bike as good as the one he had last season.
However, 20-year-old Quartararo still has some things to prove before we can firmly slot him into the title fighter category.
Still to win a race in the premier class (and, remarkably, with only one grand prix victory in Moto2 to his name), he still needs to be a regular race winner. He's got an opportunity to do that in the early part of the season, making up for time wasted 12 months ago while still learning in his rookie season.
If he can get the year off to a winning way and rattle some of his opponents, anything is possible.
Valentino Rossi looks more competitive than last year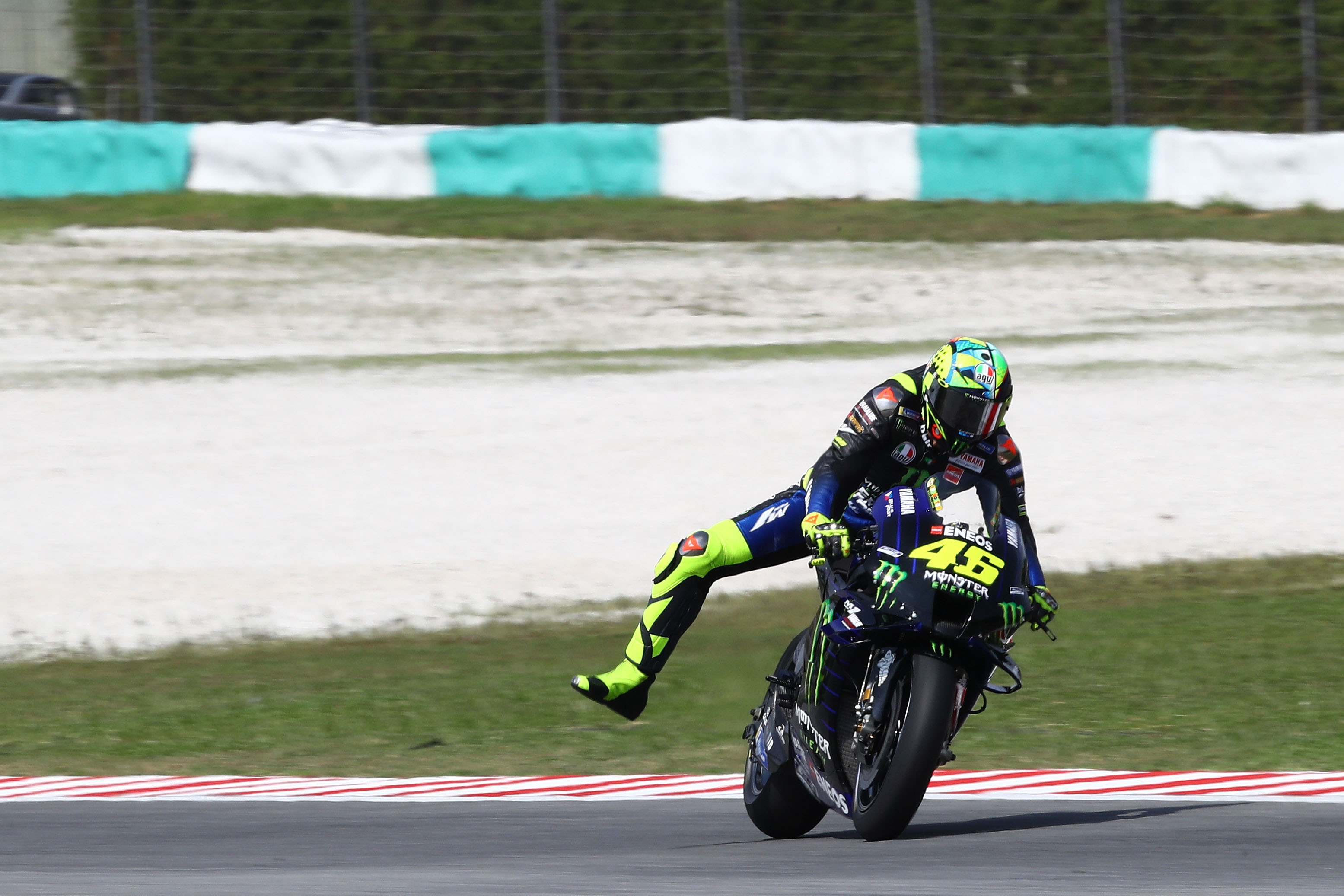 In some welcome relief for fans of the nine-time world champion, Valentino Rossi finished the Sepang test more upbeat about Yamaha's improvements than he's been in years.
That's aided in part by Michelin's new rear tyre, which plays to the M1's strengths, and there have been considerable chassis improvements from the bike as well.
Those finally eliminate the tyre degradation problem that has plagued Yamaha for years (and particularly affected Rossi and Franco Morbidelli towards the end of races in 2019), and it should mean he's able to find his way into more last lap duels in 2020.
There are still issues that'll hold Yamaha back, as engine power and top speed continue to lag behind its opponents. It's also got to try out its new parts at a second circuit and in different conditions to ensure it's going in the right direction; something the cool night air of Losail will be perfect for.
But, with acceleration also seemingly improved as Yamaha finally learns how to get the best out of MotoGP's control Magneti Marinelli electronics, 'The Doctor' is going into the new year quietly optimistic.
Aprilia has made a big step forwards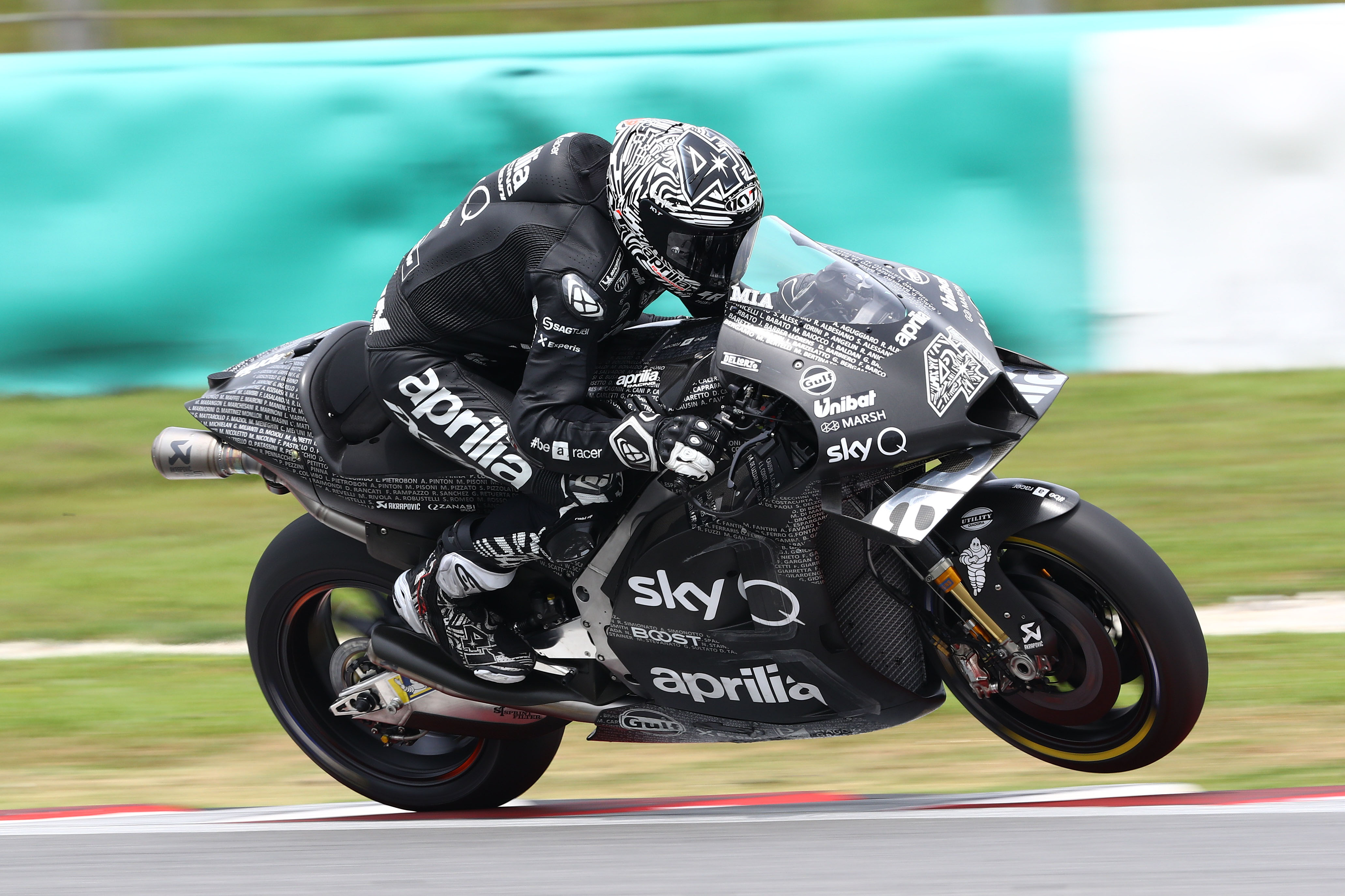 One of the buzzes of the paddock after the Sepang test was Aprilia's new-found speed.
In and out of the top 10 all weekend despite being down one rider while Andrea Iannone awaits the outcome of his drugs hearing, it was Aleix Espargaro's race run on Sunday morning that really got tongues wagging.
Though cut short by a hole in the exhaust and a degree of caution with only two of the new 90-degree V4 engines completed, it was nonetheless one of the fastest long runs of the test.
There's plenty of reason to be excited that another factory could join the podium fight this year, but the team is internally doing its best to keep Espargaro calm.
Knowing that its best chances come as the completely new 2020 bike improves throughout the year, Aprilia like to be in the top three fight – but expects that later grands prix such as Aragon and Australia offer it the best chance.
Both Suzuki riders can challenge for wins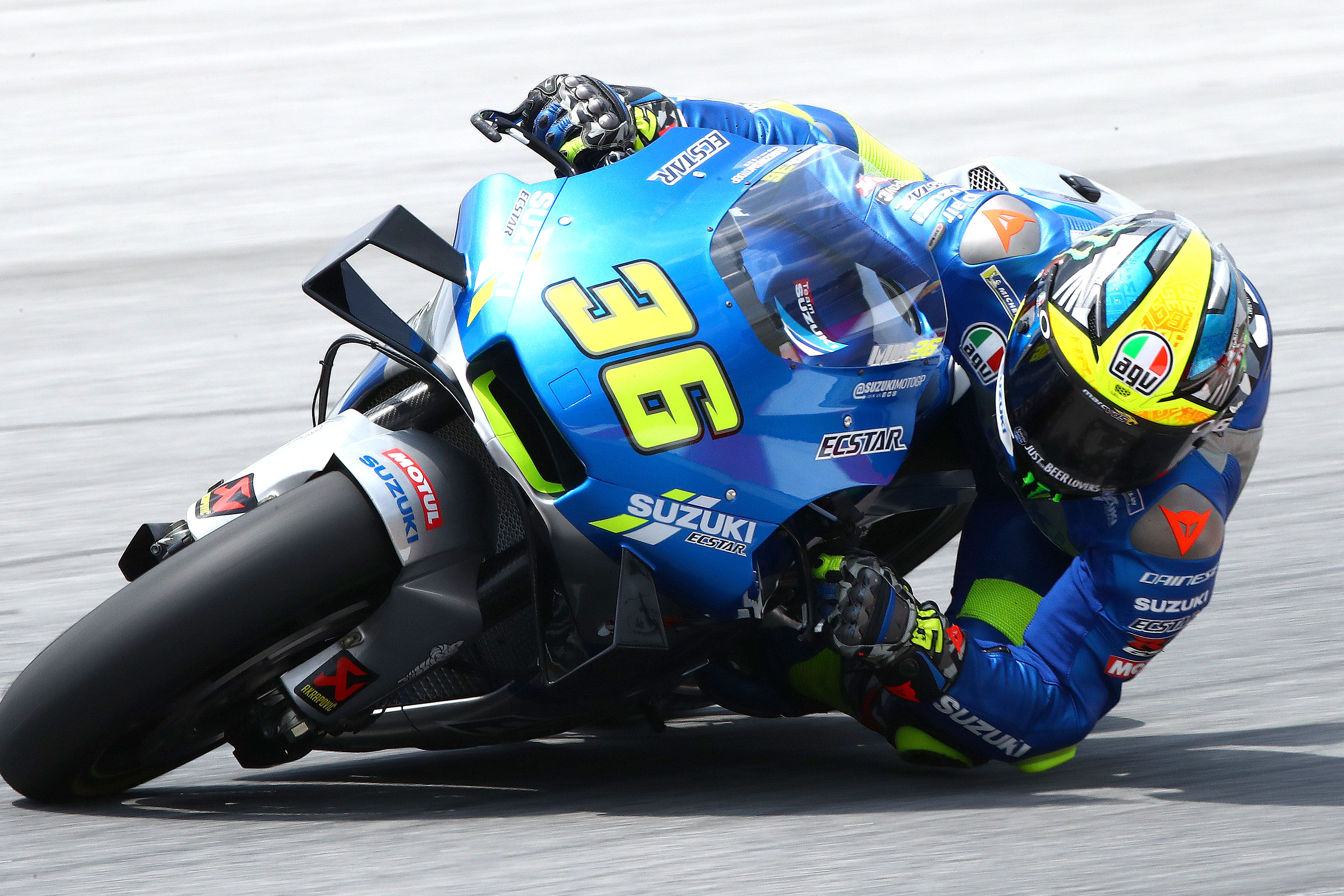 A double winner in 2019, everyone expects that Alex Rins would be there or thereabouts again in 2020.
But, if Sepang is anything to go by, he could have a new challenger this year in the form of his sophomore team-mate Joan Mir.
Both riders went about their work quietly at Sepang, never setting the timesheets alight, but a look at their race pace will give opponents cause for concern – and might even give team boss Davide Brivio a headache.
A lot of that comes from a completely new GSX-RR, rebuilt not only from last season but from the last test at Jerez in November.
Faster, quicker-turning and carrying the best corner speed of any bike on the grid according to Rins, it should be a title-challenger.
Suzuki is still to completely address its qualifying issues – something that might take a brain adjustment from the riders rather than a bike modification – but if it can get on top of that it'll be there or thereabouts in plenty of races.
Michelin's new rear tyre has upset the order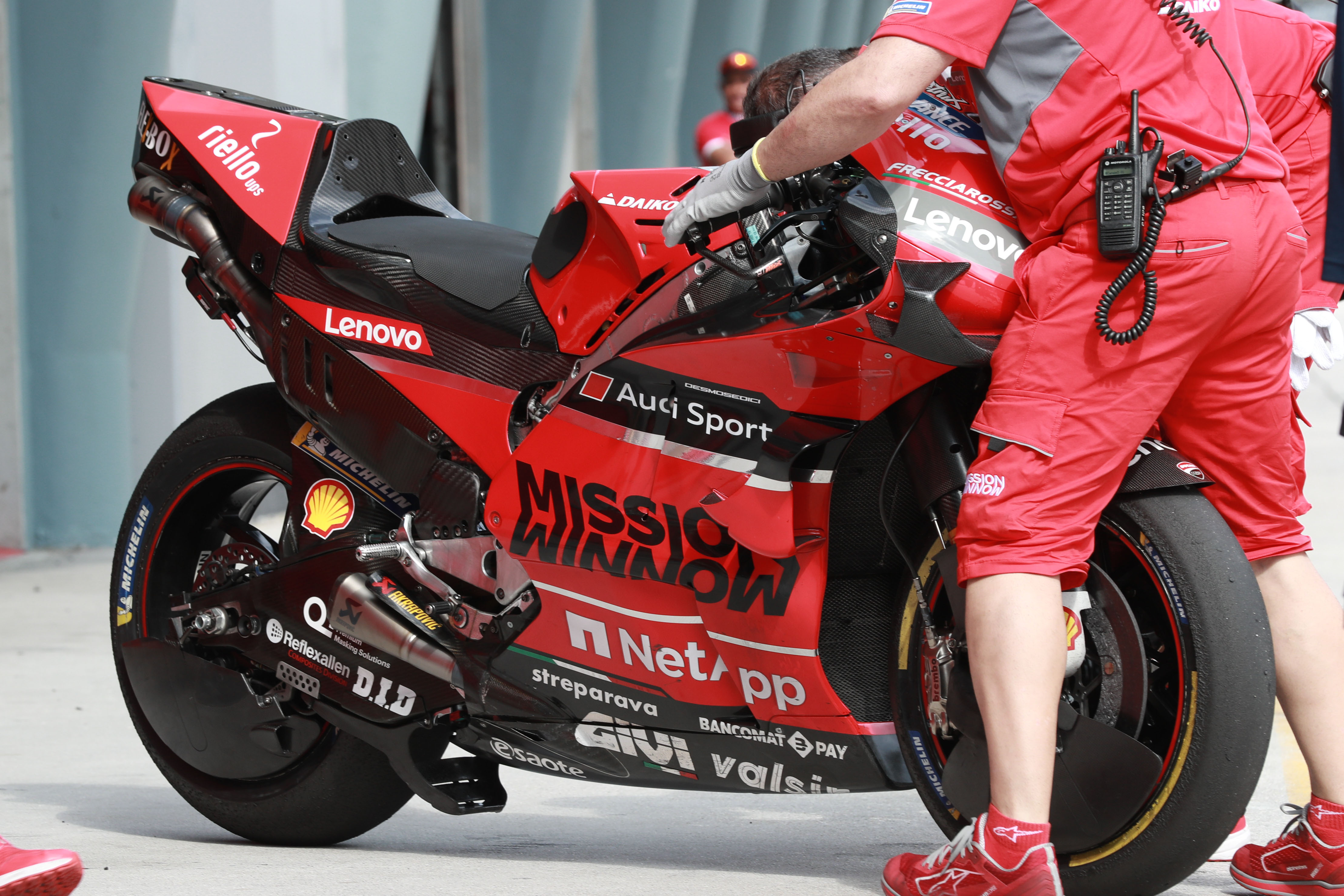 Michelin's new rear tyre shouldn't have come as a huge surprise to the grid, given that the series' control manufacturer made it available at half a dozen tests throughout 2019.
But it looks like it could be one of the biggest factors in upsetting the order this season, thanks to a change in the delicate balance of modern MotoGP.
Coming back in 2016 with a well-crafted rear tyre but with a front that didn't live up to the Bridgestone predecessors, Michelin spent three years getting it right – and the result was rubber that played to late-braking and front feeling.
Now it's changed its development cycle focus to the back of the bike and increasing grip and durability on the rear, especially at the edge of the tyre.
That means that the inline-fours of Suzuki and Yamaha, more reliant on corner speed and acceleration than top end and hard braking, should enjoy something of a renaissance.
That theory was played out at Sepang, with Ducati, in particular, struggling to find a base setting that works on its GP20.
Given that MotoGP is full of the smartest two-wheeled engineers in the world, there's no suggestion that the strugglers won't figure it out.
But with tracks that Honda and Suzuki have always been strong at opening the season (Qatar, Thailand, Argentina and the United States were all places they looked strong in 2019), it could give them a kickstart to their year.